The AliExpress international trading platform AliExpress.com operates in more than 200 countries around the world. And it was founded in China. Bank and other payments are accepted, support is provided, goods are delivered. But some regions have advantages. The main AliExpress countries are the USA, Spain, France, Brazil, Israel, Poland, Russia.
The Chinese created AliExpress for the United States. Even the name itself, AliExpress, is intended for English speakers. It stands for "Alibaba Express". Which should mean "Fast express delivery of goods from Alibaba". But they miscalculated. The site has become popular in Russia and Brazil. By the way, now "AliExpress Fast Delivery" is a monthly sale. Give discounts on products that you receive in 3-10 days.
Find out about AliExpress discounts for your country
All 32 types of discounts on AliExpress
We'll show you how to get each of them. And it's even cheaper to buy goods.
Languages ​​AliExpress
It is difficult for the Chinese to communicate with Europeans due to the serious differences in the structure of speech. And in the PRC itself, there are many adverbs and dialects. Therefore, even Chinese Simplified was created to facilitate communication.
AliExpress is a trading platform employing tens of thousands of sellers. It is extremely difficult for them to translate product descriptions. Therefore, robots make translations for them. It doesn't always work out well; machine translation is always the subject of jokes. But Chinese programmers are doing their best.
As of 2023, product descriptions in the AliExpress catalog are automatically translated into the following languages:
Russian
Portuguese
Spanish
French
German
Italian
Dutch
Turkish
Japanese
Korean
Thai
Vietnamese
Arab
Hebrew
Polish
Yes, you heard right and this is not a typo. Indeed, there is no Chinese translation on AliExpress. Neither traditional nor simplistic. Absolutely not.
Best price of the month for just one day
Get your discount today. Hurry up to buy goods with crazy prices.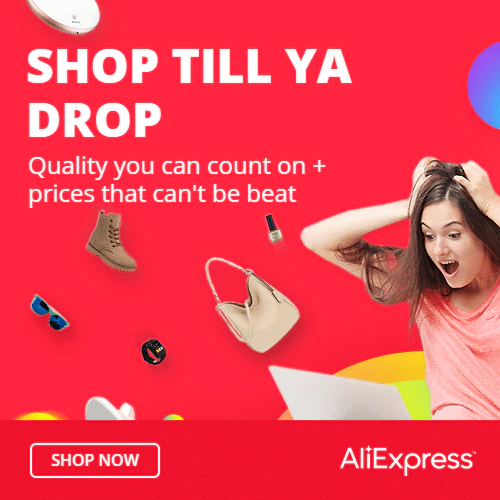 Countries where AliExpress opens in Russian
Now Aliexpress in Russian is the most popular in the following countries:
the Russian Federation
Ukraine
Israel
Kazakhstan
Latvia
Belarus
China
USA
Turkey
Japan
Poland
Uzbekistan
Finland
The Russian Federation
Since September 2019, AliExpress in Russia has become a joint venture between Russian shareholders and Alibaba Group. The company is owned by Alibaba Group, Mail.ru Group, Megafon and the Russian Direct Investment Fund. The office is located in Moscow, and the support works in Russian.
This joint venture gained access to all sites, social networks and instant messengers in the Russian Federation, and absorbed Pandao. Has its own warehouses in the Russian Federation and a logistics center. Therefore, delivery of some goods is carried out immediately on the day of purchase or the next day. This allowed us to significantly reduce the delivery time in Russia.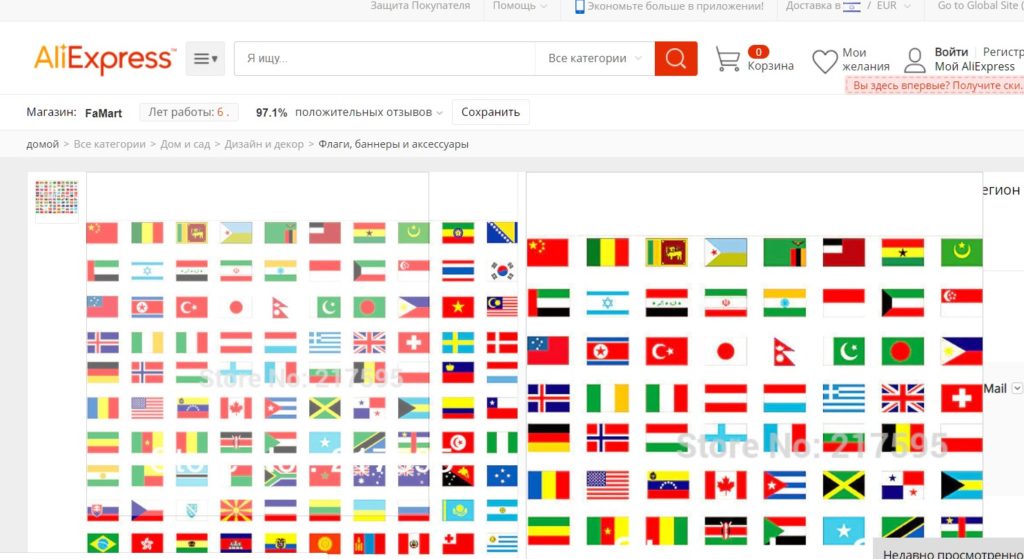 Ukraine
So far, this country is of little interest to Alibaba. Although the Ukrainians themselves are actively shopping on the site. AliExpress Ukraine is ranked 19th according to SimilarWeb in the country in terms of attendance.
In 2020, an AliExpress warehouse appeared in Odessa. Therefore, the most popular goods are delivered across Ukraine within a week. Parcels from China take longer. On average, 21 days. If the value of the goods exceeds €100, the parcel must be processed at customs and taxes and fees must be paid.
AliExpress country: Israel
Another priority country for Alibaba. The Chinese are actively investing in local retail. For example, they recently launched their Alipay payment system with Isracard. You can make a card to which cashback will be returned and get additional bonuses.
AliExpress is the most popular trading platform in Israel . Included in the top ten most visited sites. Most of the users open the site in Russian.
Kazakhstan
Due to the proximity to the PRC and the underdeveloped local retail market, the Chinese are placing a special emphasis on Kazakhstan. Almost all products can be ordered with free shipping. True, due to the long distances that will have to be covered by rail, and not by sea, the terms will be long.
For example, China Post delivers in 25-38 days. Of course, you can use something faster. Let's say TNT or UPS Express Saver can deliver goods in just a week. Otherwise, AliExpress Kazakhstan is not much different from other countries.