| | |
| --- | --- |
| Founded: | 28.03.2009 |
| Buyers: | 150 million |
| Visitors: | 450 million per month |
| Property of: | Alibaba Group |
Aliexpress (AliExpress, Chinese name 全球 速 卖 通 – Simplified Chinese, 全球 速 賣 通 – Traditional Chinese) is a global marketplace created and owned by the Alibaba Group (阿里巴巴 集团, NYSE: BABA).
The official date of foundation of Aliexpress is March 19, 2010. But, in fact, the site started working back in 2009. The real date of Aliexpress's birthday is March 28, 2009.
AliExpress website
Simply put, Aliexpress is a place where you can buy whatever you want at the best price, with a variety of payment and delivery options. You communicate with sellers directly, without intermediaries. The largest marketplace in the world with the lowest prices, the best sellers and almost 150 million buyers per month.
The AliExpress website in English is available in all countries of the world. Product names and descriptions have already been translated into 14 languages. Delivery is carried out to 200 countries of the world. Except for some areas where active hostilities are taking place.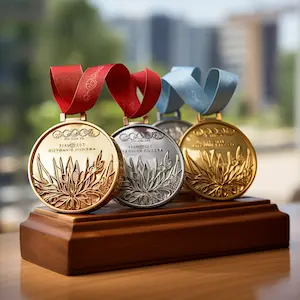 AliExpress Ratings – Best Products Today!
Get access to the most popular items. Discover what other shoppers are choosing
Who founded the AliExpress – company history
Alibaba Group was founded in 1999 by an aspiring entrepreneur Jack Ma. Initially, he planned to create a catalog of trade enterprises. But in the process of work, the AliExpress catalog has grown into a global trading platform.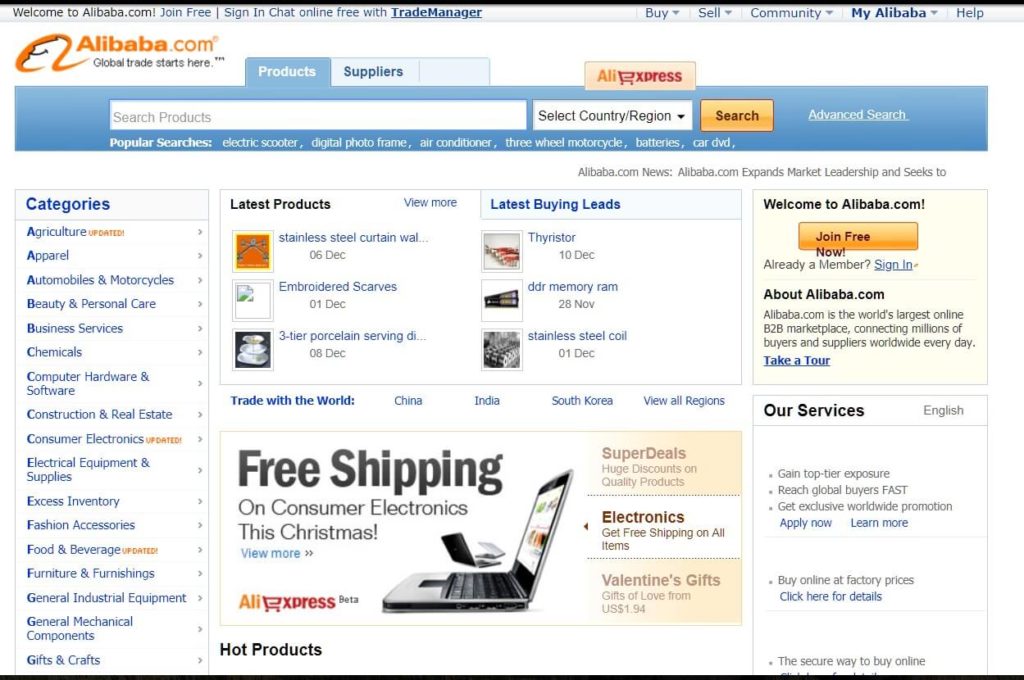 History of Aliexpress
Here's how events unfolded:
2009 – a test version of the AliExpress website was launched, and the first purchase was sold
2010 – March 19 official events dedicated to the opening, and by the end of the year – 5 million products on the site
2011 – the number of goods in the catalog exceeded the mark of 10,000,000. Alibaba Group was engaged in logistics for the first time. To deliver goods sold through AliExpress faster. An icon has appeared to help you distinguish between Trusted Sellers (A+)
2012 – the next milestone was taken – 20 million goods, and the number of registered users reached 2 million. Aliexpress began accepting payments in the Russian Federation through QIWI.
2013 – A new record was set at the August 27 sale. The sales amount reached RMB 100 million. The Chinese Ministry of Commerce has launched a new e-commerce development program. Simplified and accelerated customs procedures. A program to combat counterfeit goods has been launched on AliExpress.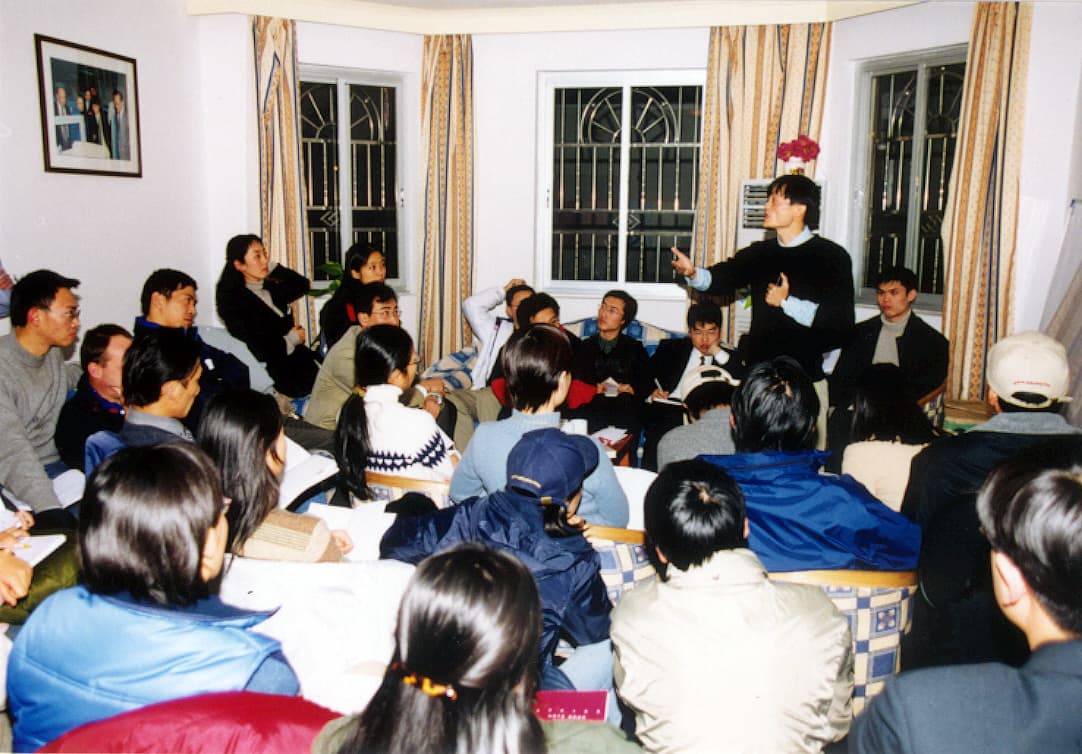 Becoming a world leader
2014 – 11.11 Sale (Singles' Day) goes international for the first time. Revenue in 24 hours amounted to $9.3 billion. 6.8 million orders were made on AliExpress. Most of them were bought in Russia, Brazil, Israel, Spain, Belarus, the USA, Canada, Ukraine, France, Czech Republic, Great Britain. Jack Ma spoke at the Davos conference: "We Can Serve 2 Billion Customers."
2015 – AliExpress goes to Indonesia. And celebrates its 5th anniversary on April 10th. The marketplace has a new logo. And a new slogan: "Smarter Shopping, Better Living". Even Coca-Cola is participating in the 11.11 sale. The number of orders increased to 21.2 million. Revenue – $14.3 billion.
2016 – On sale on 11.11 in just an hour, goods were sold for $5 billion. Total – for $17.79 billion.
2017 – 11.11 Sale raised $25.3 billion
2018 – On Bachelor's Day, revenue was $30.8 billion. For the first time, the Chinese overtook the Americans. All American companies that year sold only $24.2 billion on Black Friday and Cyber ​​Monday.
2019 – Revenue on 11.11 hits $1 billion in just 68 seconds. Total – $38.4 billion
2020 – On Bachelor's Day – 800 million customers and 250 thousand brands. Revenue – $74.1 billion
Who owns Aliexpress – the owner and creator of Jack Ma
Creator, founder, and owner of AliExpress – Ma Yun, 马云;, better known by his pseudonym Jack Ma. His current fortune (April 2021) is estimated by Forbes at $ 47.8 billion. This makes Ma the richest Chinese and qualifies for 26th on the Forbes list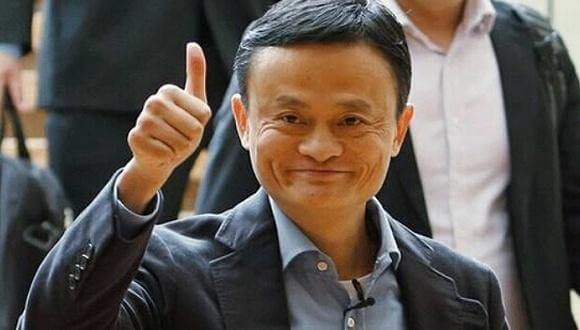 From a legal point of view, AliExpress is a division of Alibaba Group Holding Limited, a corporation listed on the NYSE under the ticker BABA.
The largest holders of Alibaba shares at the end of 2018 were:
| | | |
| --- | --- | --- |
| Title / Name | Who is it | What share does it own |
| Softbank | Japanese telecommunications conglomerate | 29,11% |
| Yahoo! | American internet commerce giant | 14,95% |
| Jack Ma | Founder and CEO | 7% |
| Joseph Tsai | Vice President | 2,5% |
| T. Rowe Price | American investment company | 4,95% |
| Blackrock Inc. | American investment company | 5,56% |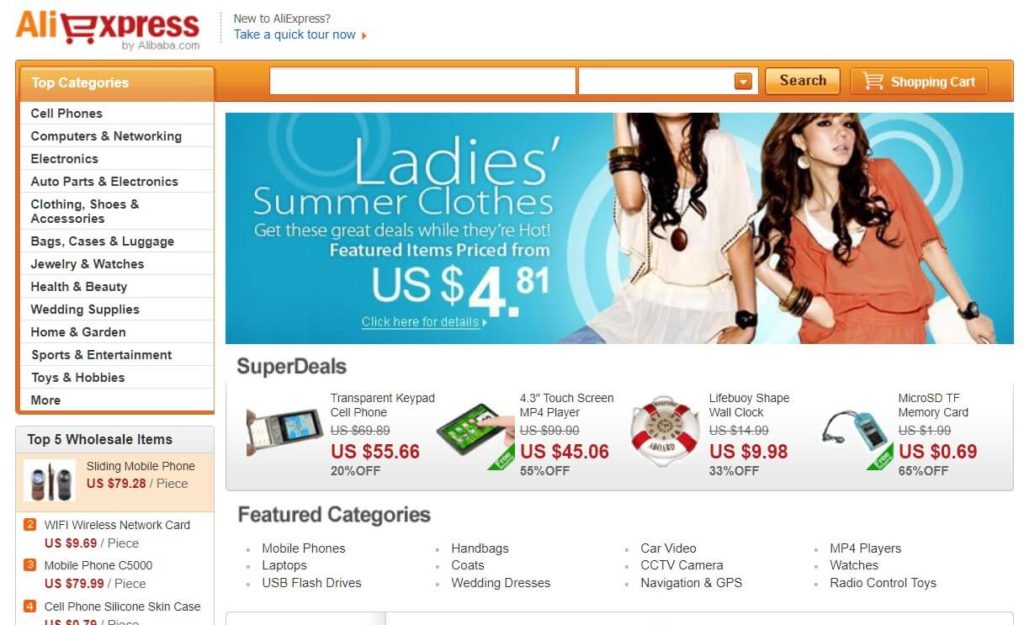 Alibaba Group Largest Shareholders
As of April 2021.
| | | |
| --- | --- | --- |
| Title / Name | Who it | What share does Alibaba own |
| Softbank | Japanese investment bank. Invested $ 20 million in Alibaba back in 2000 | About 25% |
| Joseph Tsai | Co-founder and Vice President Alibaba (shared with wife Clara Tsai) | 1,47% |
| Jack Ma | Founder of the company (with wife, Cathy Zhang) | 4,31% |
| T. Rowe Price | American investment company | 2,15% |
| Blackrock Inc. | American investment company | 5,07% |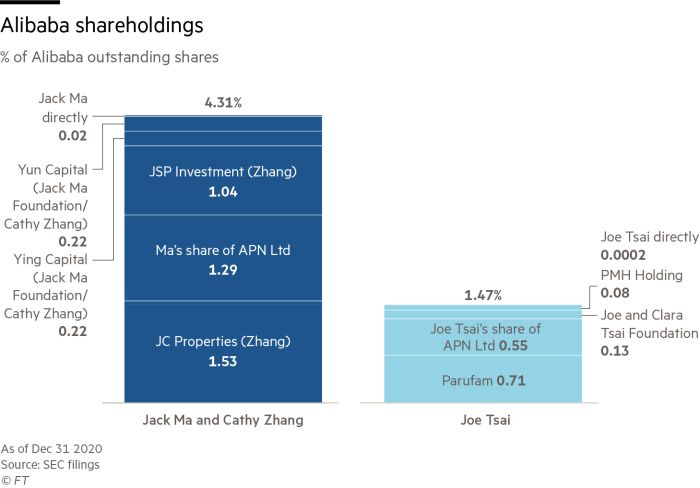 Who runs Aliexpress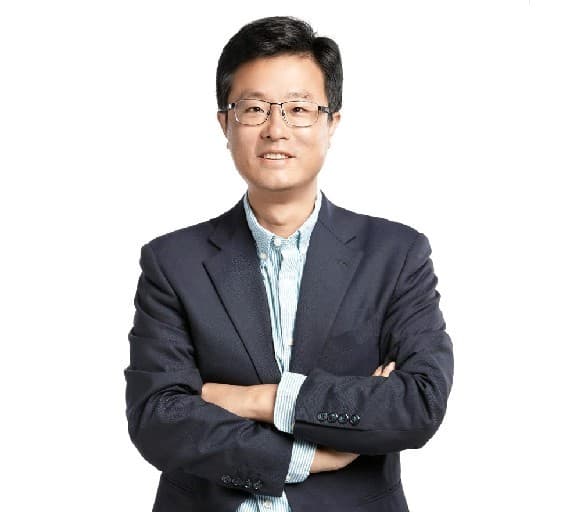 Wang Minqiang
General Manager of Aliexpress and Vice President of Alibaba Group
Graduated from the University of Science and Technology of China in 1998, in 2001 received a degree from the Chinese Academy of Sciences.
Runs Aliexpress since 2018
Where is Aliexpress located – address
Note that Alibaba Group manages its AliExpress project as a department within the company, nowhere positioning it as a separate enterprise. That is, Aliexpress is nothing more than a sign, website address and brand. Legally, this is the same Alibaba Group Holding.
The main office of Aliexpress is a whole city specially built by the company for employees. It is called the Alibaba Group Corporate Campus and is located at:
969 West Wen Yi Road
Yu Hang District
Hangzhou 311121
China
Tel: (+86) 571-8502-2088
Fax: (+86) 571-8526-9066
It is the Chinese city of Hangzhou, the capital of Zhejiang province. Alibaba is located almost 200 km south of Shanghai, and is home to about 7.5 million people. It was here that the founder of Aliexpress, Jack Ma, was born.
In Hong Kong, the office is located at:
c/o Alibaba Group Services Limited
26/F Tower One, Times Square
1 Matheson Street, Causeway Bay
Hong Kong
Tel: (+852) 2215-5100
Fax: (+852) 2215-5200
AliExpress Eastern Europe office address
Please note – Aliexpress is operated by Alibaba from Germany. The office you can contact is located at:
1st Floor, Viktualienmarkt 8
80331 Munich
Germany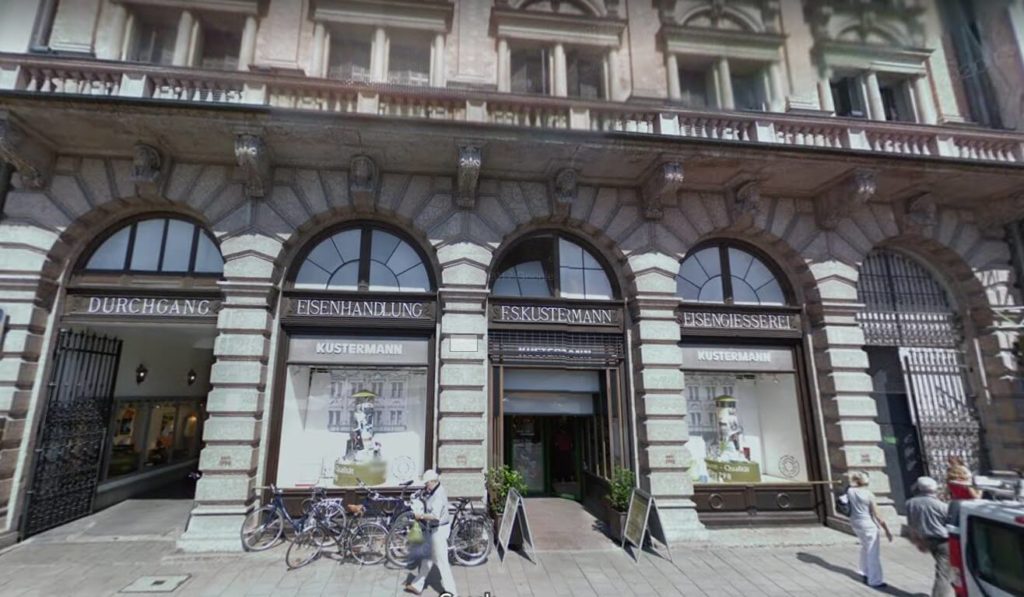 From this office, AliExpress is managed in EU. But you hardly have to personally visit this office. The Chinese are building a business according to modern standards, any issues can be resolved online without leaving your computer.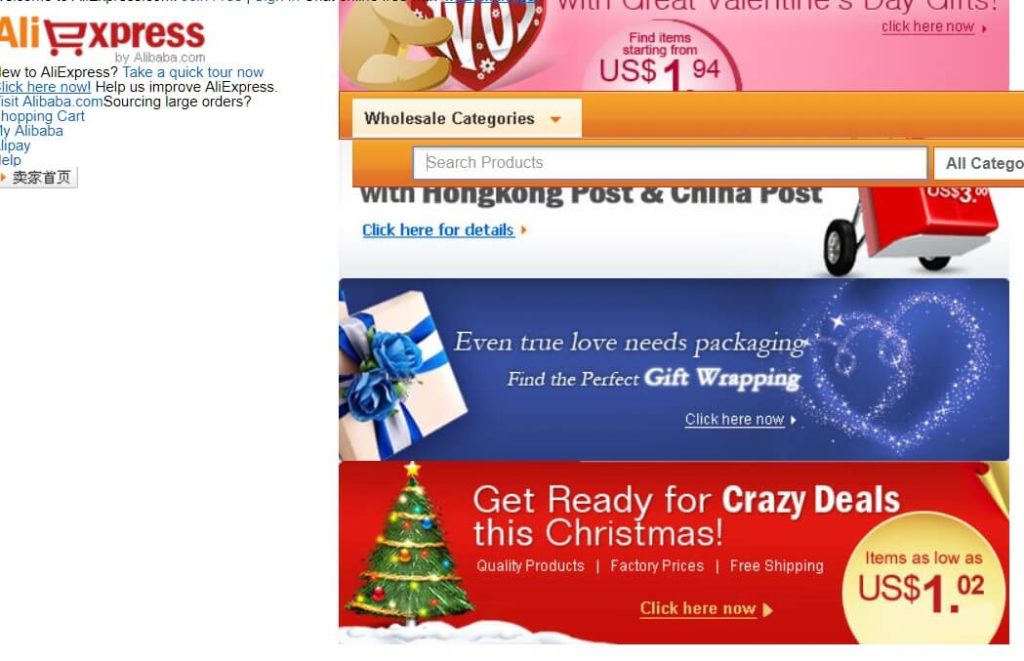 Aliexpress 2018-2019
Today, Aliexpress is the world's largest online store and one of the most visited global sites. According to Alibaba's Q3 2018 report:
Number of active clients on the site – 601 million
Annual growth of clients – 25 million
Tmall continues to grow – a section for selling branded items designed to change the attitude towards Chinese people as sellers of fakes
An agreement was signed with the Russian Direct Investment Fund, MegaFon and Mail.Ru Group on the creation of a single leading trading platform for the Russian Federation and the countries of the former USSR
Profit growth for the year – 54%, profit growth from core activities – 56%
Aliexpress turnover – $ 2.3 billion in 2018 fiscal year
As these figures show, Aliexpress feels great in 2018, shows a rapid growth in all indicators and looks confidently optimistic into 2019.
Work at Aliexpress
Alibaba Holding is constantly recruiting new people to the team, including the Moscow office. All job vacancies at Aliexpress can be viewed in the corresponding section of the corporate website of Alibaba . Most of the positions are programmers and web developers. Tellingly, more attention is paid to the development of the frontend. There you can also find other positions in the company's offices around the world.
What is AliExpress?
AliExpress is a marketplace where millions of sellers from different countries offer their products to buyers from all over the world. The site administration is an assistant and guarantor in these sales.
Sellers offer us their products. AliExpress guarantees that the goods will be delivered on time and will exactly match the descriptions and photos. This is called "Buyer Protection".
Sellers from the following countries work for AliExpress:
China
Spain
Italy
Turkey
France
Russia
Brazil
On AliExpress, a simple private entrepreneur from a small Chinese village can sell his goods to all countries of the world. And buyers, even from the distant island of Reunion, get access to millions of products
What is the main advantage of AliExpress
The main advantage of the marketplace is the protection of the buyer. A mechanism for providing a refund if an item is not as described or has not been delivered. And also – high competition between millions of sellers. That is why the prices on the site are so low.
This scheme of work resembles a hypermarket, in which you walk between boutiques belonging to different companies, but they are all under the same roof. Served by one delivery, guarded by one firm.
How AliExpress differs from a regular online store
In that, the site is an intermediary, not a seller. When buying on AliExpress, you are buying from third-party companies, not from the site itself. The AliExpress administration does not care which of the sellers you buy the product from. Therefore, there is no unfounded advertising on the site. And product ratings and reviews are real.
AliExpress is interested in your satisfaction as a customer. There is no competition in a regular online store. Therefore, the owner of such a site does not make any sense to exhibit similar or even identical products and compete with each other. AliExpress is another matter. Here you can see real price wars between sellers.
Let's say they offer jeans or winter jackets. Almost the same or very similar. And you see both sentences side by side. This forces sellers to reduce prices, hold promotions and sales, and improve the quality of their products.
What is Buyer Protection on AliExpress?
This is an opportunity to get your money back if the seller cheated you. For example, you have not received an item. Or what came doesn't match the description or picture. Quality assurance. You get exactly what you paid for. That's what AliExpress Buyer Protection is all about.
Of course, there is no need to hope that all items sold on AliExpress are of the highest quality. Still, most of them are the products of small Chinese enterprises. Their main trump card is their low price. But it's up to you to choose – which is better. Buy a cheap item or pay a little more and get a great product. The AliExpress catalog has everything you want.
How realistic are product reviews on AliExpress?
Another great feature of this marketplace is its attentive attitude to the opinions of customers. If ordinary online stores are struggling with all their might against negative comments on goods, then AliExpress, on the contrary, encourages this.
A huge section of reviews with a convenient search by category is collected right on the site.
There you can find tens of thousands of product comments in all languages. For convenience, they are arranged by headings. Reviews on AliExpress can be sorted by country.
What are my wishes on AliExpress?
This is such a smart system that remembers the goods you like. For example, you saw some kind of trinket there. Wallet, nail polish or funny house slippers in the form of hares. It seems to be inexpensive, but I don't want to spend money either. They can be added to "my wishes".
And as soon as the products you are interested in get on the action or sale, you will be immediately informed. There may be another pleasant surprise. For example, you will be offered a substantial discount on your birthday.
How AliExpress differs from Alibaba
Both aliexpress.com and alibaba.com belong to the same company – the Alibaba Group. Websites work according to the same rules. The difference is that AliExpress is for retail customers and Alibaba is for wholesale customers.
AliExpress takes care of the payment and delivery process. You pay for the purchase in the national currency of your country and receive the package at your home. Here you can order one product even for $0.01.
On Alibaba, you need to negotiate with the seller about payment and delivery. Here you will not be sold one thing, you need to immediately order a large batch.
AliExpress Affiliate Program
The popular Chinese online store invites all publishers to take part in their own affiliate program. To take part in it, you need to register by going to portals.aliexpress.com. The Aliexpress affiliate program requires strict adherence to the rules.
AliExpress on social networks
Of course, the company has branded corporate profiles on all major social media platforms. But they are used exclusively to promote services and communicate with consumers. And they are never used for sale. In no case do not leave your data, especially payment, on pages in social networks. Make purchases only on the official website.