Your Safety Guide to AliExpress in Poland
| | |
| --- | --- |
| Language: | Polski |
| Payment: | PLN ( Polish Zloty ) |
| Delivery: | 2-25 days |
Welcome to the comprehensive guide for Polish shoppers looking to explore and make the most out of their shopping experience on AliExpress. Whether you're a seasoned online shopper or new to the world of digital marketplaces, this guide is crafted to ensure you navigate AliExpress with ease and confidence, tailored specifically for residents in Poland.
On this page:
Setting Platform Preferences: Adjusting language, currency, and delivery settings for Poland
AliExpress caters to a global audience, and as a shopper from Poland, it's essential to adjust your platform settings for a seamless experience. Begin by setting the website or app language to Polish, making it easier to browse and understand product details. Next, change the currency to PLN (Polish Złoty) to view prices in a familiar format, simplifying price comparisons and budgeting.
Regarding delivery settings, ensure that Poland is set as your default country. This will provide you with accurate shipping costs and delivery time estimates. It's also helpful to check if specific sellers offer free shipping to Poland or if there are any special promotions available.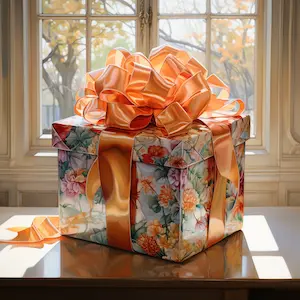 Get a gift for registering on AliExpress
Choose a gift for yourself for coming to the site. Let AliExpress pay for your first purchase
Account Creation: Step-by-step guide for Polish users to set up an AliExpress account
Creating an account on AliExpress is straightforward:
Visit AliExpress: Go to the AliExpress website or download the app.
Sign Up: Click on the 'Sign Up' button and fill in your email address or sign up using a social media account.
Verification: Verify your account through the link sent to your email.
Personalize Your Profile: Add your personal details, including your address in Poland. This will be crucial for accurate shipping.
Remember, a verified account ensures a more secure shopping experience.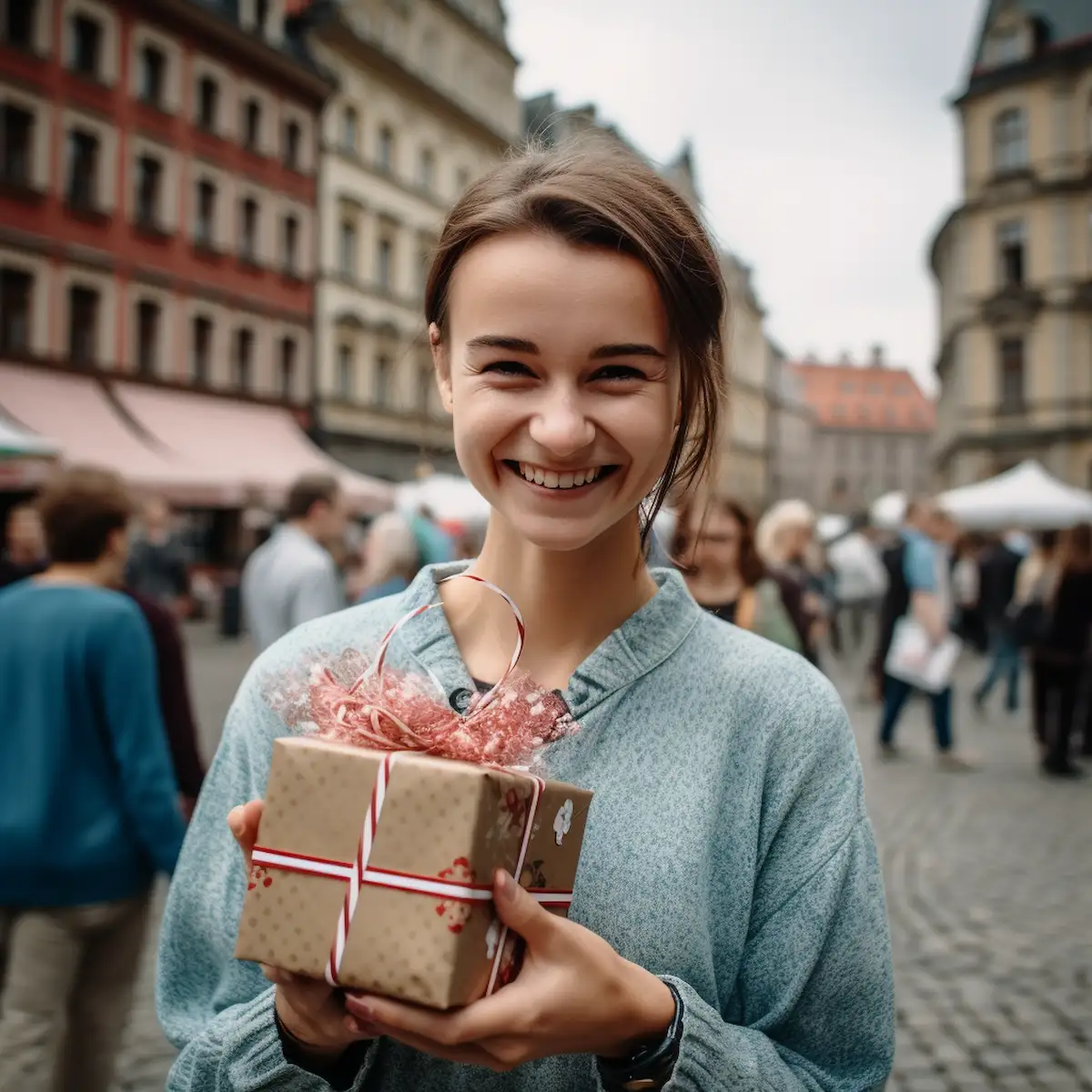 Shipping Address Tips: Advice on accurately entering a Polish shipping address
When entering your shipping address, accuracy is key to avoid delivery issues:
Full Name: Ensure your name is complete and matches the name on your payment method.
Address Details: Include street name, number, apartment number, city, and postal code. Double-check for typos.
Phone Number: Provide a local Polish phone number for any delivery communications.
First Purchase Guide: Detailed instructions tailored for new shoppers in Poland
Making your first purchase on AliExpress is an exciting moment. Here's how to do it right:
Browse and Select: Search for the items you wish to buy. Use filters to narrow down options.
Read Product Descriptions and Reviews: Pay attention to the details and reviews to ensure product quality.
Add to Cart: Once satisfied, add the product to your cart.
Check Out: Go to your cart, review your order, and proceed to checkout.
Choose a Payment Method: Select a payment method that is convenient for you. Options include credit/debit cards, and sometimes local payment methods like Przelewy24.
Review and Confirm: Double-check your shipping address and order details before confirming.
AliExpress Mobile App: Insights into downloading and navigating the app for Polish users
For shopping on-the-go, the AliExpress mobile app is a great tool:
Download: Get the app from the App Store or Google Play.
Log In: Use your AliExpress account to log in.
Navigation: The app is user-friendly, with a similar layout to the website.
App-Exclusive Deals: Look out for app-only discounts and deals.
As you embark on your AliExpress shopping journey from Poland, remember that patience is key. Shipping times can vary, and it's always a good idea to keep track of your orders. Stay informed, shop smart, and most importantly, enjoy the vast world of products that AliExpress brings to your doorstep.
How to Save on Every Purchase on AliExpress
Maximizing savings on AliExpress involves understanding and utilizing various opportunities available to shoppers in Poland. From regular and seasonal sales to the effective use of coupons and promo codes, there are several strategies to ensure you get the best deals.
Regular and Seasonal Sales: Overview of Ongoing Sales, Including Our Custom Sales Calendar
Global Shopping Festivals
The 11.11 Sale, also known as Singles' Day, is the most anticipated global shopping festival. Occurring annually on November 11, it offers massive discounts across all categories.
Seasonal Sales
Seasonal sales, such as summer and winter sales, align with the seasons, offering discounts on relevant products. The winter sale, for example, may offer deals on warm clothing, while summer sales focus on outdoor and travel items.
Custom Sales Calendar
PoKupar provides a custom sales calendar tailored for Polish shoppers. This calendar highlights not only the major sales events but also lesser-known sales, ensuring you never miss a chance to save.
Finding and Using Coupons: How to Locate and Apply AliExpress Coupons Effectively in Poland
AliExpress Coupons
These are general coupons offered by AliExpress, applicable to any product from any seller. You can find these on the main page, product pages, or during checkout.
Seller Coupons
Offered by individual sellers, these coupons are applicable to specific stores. Look for these on store pages and product listings.
Applying Coupons
To apply a coupon, add items to your cart, proceed to checkout, and select the applicable coupon. Ensure you meet the terms of the coupon, like the minimum spend requirement.
Coupons by product category
Promo Code Discovery: Strategies for Polish Shoppers to Find and Use Promotional Codes
Newsletter Sign-Up
Subscribe to AliExpress newsletters to receive exclusive promo codes.
Social Media and Forums
Following AliExpress on social media and participating in online forums can provide access to shared promo codes.
Special Event Codes
AliExpress often releases promo codes during special events and holidays. Keeping an eye on these periods is essential.
Brand Promotions and Daily Deals: Tips on Making the Most of Special Offers Run by Individual Brands
Flash Deals
These are time-limited offers with significant discounts. Check the 'Flash Deals' section regularly.
Brand Exclusive Sales
Some brands offer exclusive discounts for a limited time. These promotions can be found on brand pages and are highlighted in PoKupar's sales calendar.
Daily Deals
Visit the 'Daily Deals' section to find new deals every day on a wide range of products.
By staying informed about sales, utilizing coupons and promo codes, and taking advantage of brand promotions and daily deals, Polish shoppers can enjoy significant savings on each purchase made on AliExpress. Keep an eye on PoKupar for the latest updates and tips to enhance your shopping experience.
AliExpress promo codes for every month
Payment Methods in Poland
For Polish shoppers on AliExpress, choosing the right payment method is key to a secure and cost-effective shopping experience. This section provides a comprehensive overview of various payment options available in Poland, including an analysis of their advantages and disadvantages, as well as strategies for managing associated fees.
Payment Methods Overview: A Review of Payment Options Available to Polish Users
Przelewy24
Przelewy24 is a widely-used payment platform in Poland, offering a range of payment options including bank transfers and credit/debit card payments. It's known for its security and user-friendly interface, making it a popular choice for online shopping.
BLIK
BLIK is a unique Polish payment system that allows users to conduct transactions using a six-digit code generated in their banking app. It's appreciated for its speed and security, as it doesn't require sharing bank account or card details online.
Credit/Debit Cards
Visa, MasterCard, and other major credit and debit cards are universally accepted on AliExpress. They are a straightforward choice for many shoppers, offering ease of use and robust security features such as fraud protection.
PayPal
PayPal is another secure and widely used payment option on AliExpress. It allows users to pay using their PayPal balance or linked bank account/card, while providing an additional layer of security and often facilitating easier refunds.
Bank Transfers
Direct bank transfers are also an option for Polish shoppers, though they are less common due to longer processing times and higher fees compared to other methods.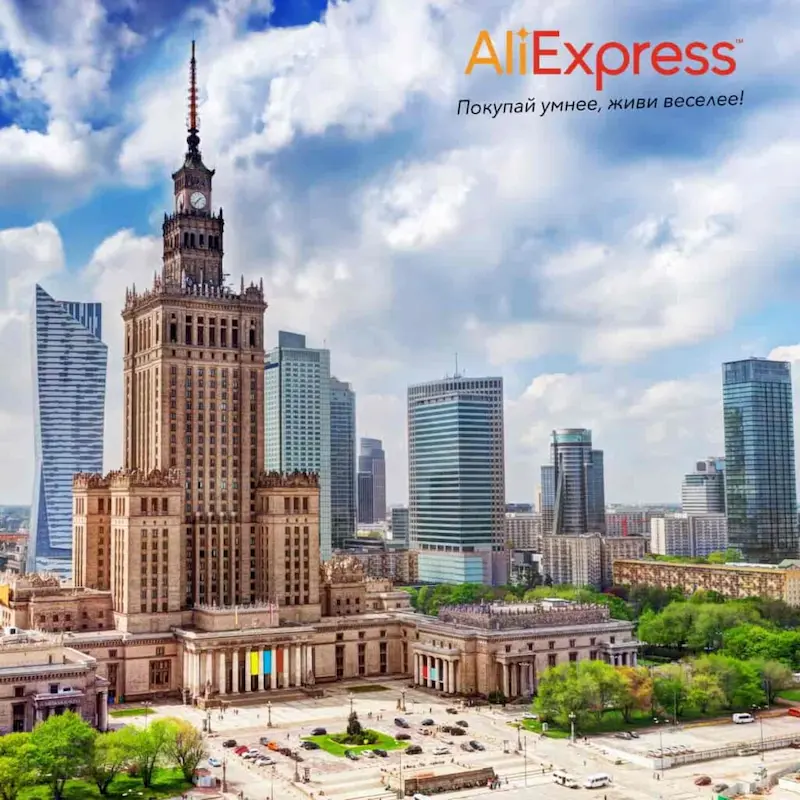 Pros and Cons Analysis: Weighing the Benefits and Drawbacks of Different Payment Methods
Przelewy24
Pros:
Consolidates various payment methods.
Known for high security and reliability.
Direct integration with most Polish banks.
Cons:
Transaction fees may apply.
Not universally accepted for all international transactions.
BLIK
Pros:
High security with temporary transaction codes.
Fast and convenient for users with Polish bank accounts.
Cons:
Limited to users with access to the BLIK system.
Not as widely accepted internationally.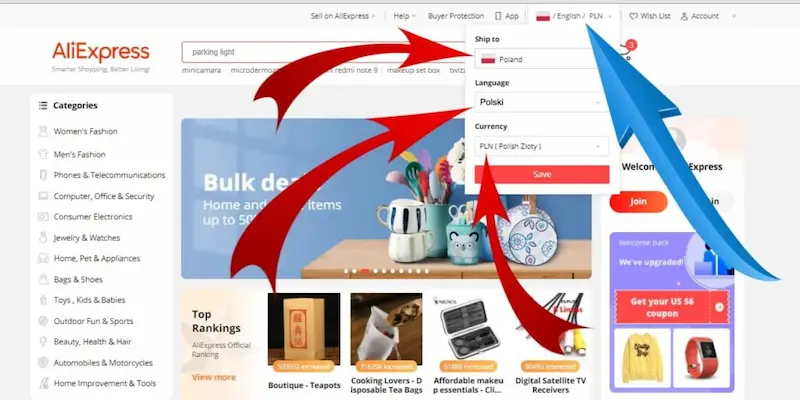 Credit/Debit Cards
Pros:
Broadly accepted on international platforms.
Offer fraud protection and ease of use.
Cons:
Potential risk of data theft on insecure sites.
Currency conversion fees may apply.
PayPal
Pros:
Additional security layer by not directly sharing bank or card details.
Often facilitates easier refunds.
Cons:
May incur transaction fees.
Currency conversion charges may apply.
AliExpress Sale: Secret Discounts Await You!
Discover a world of secret deals and discounts, available to our customers only. Don't miss out!
Bank Transfers
Pros:
Direct payment method without the need for third-party services.
Useful for larger transactions.
Cons:
Longer processing times.
Higher fees compared to electronic payment methods.
Fee Management: Tips on Expected Fees and How to Minimize Them
Compare Fee Structures: Each payment method comes with its own set of fees, especially for international transactions or currency conversions.
Opt for Local Currency Transactions: Paying in PLN can help avoid additional currency conversion fees.
Stay Informed About Transaction Limits: Some methods like BLIK have transaction limits, which can impact larger purchases.
Look for Promotional Offers: Payment services or AliExpress may provide discounts or fee waivers for using certain payment methods.
Prioritize Security: Choose payment methods that offer the best security features to protect against fraud and unauthorized transactions.
By understanding the pros and cons of each payment method and managing associated fees, Polish shoppers can make informed decisions, ensuring a secure and cost-efficient experience on AliExpress.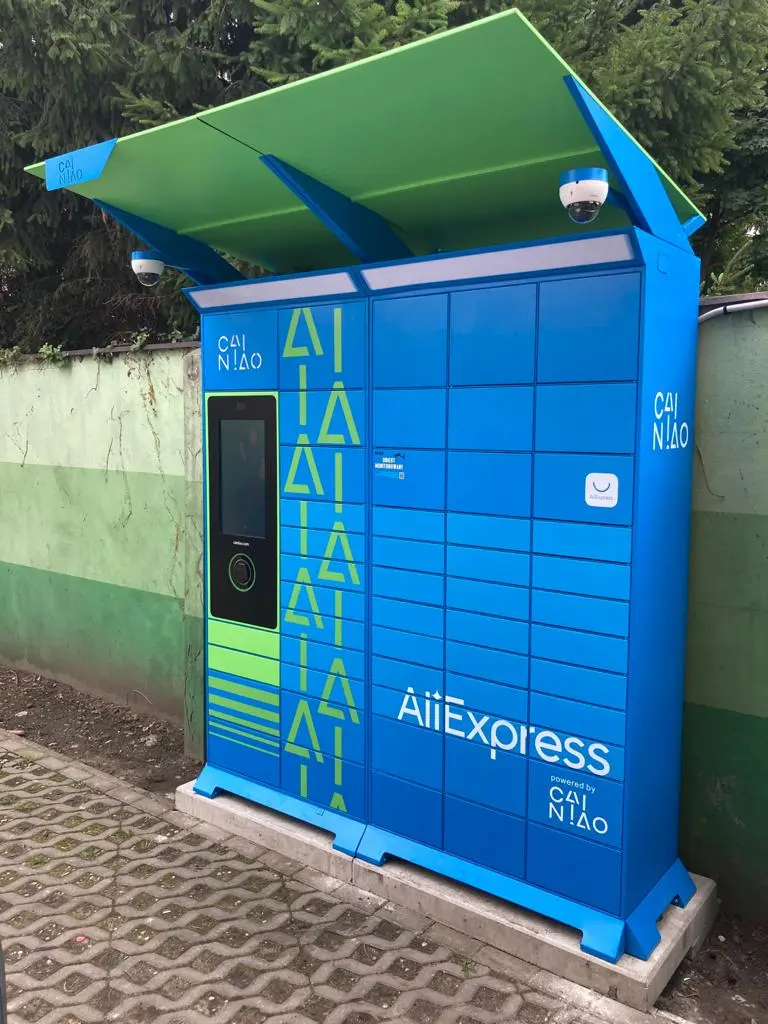 Shipping and Delivery to Poland from AliExpress
For those shopping on AliExpress in Poland, understanding the logistics and delivery process is crucial for a seamless shopping experience. This section provides detailed information on how AliExpress handles shipments to Poland, including the processing at the Łódź warehouse, delivery times, and the role of local postal services and parcel machines.
AliExpress Warehouse in Łódź: The Central Hub for Polish Deliveries
All orders from AliExpress to Poland are routed through the central warehouse located in Łódź. This facility plays a critical role in the logistics chain:
Assembly and Sorting: In Łódź, parcels are assembled and sorted, preparing them for final delivery across Poland.
Delivery Timeframe: Once processed at the Łódź warehouse, delivery across Poland typically takes about 3 working days.
Product Availability and Delivery Speed
Popular Products in Local Warehouse: For items already available at the Łódź warehouse, Polish customers can expect extremely fast delivery times – receiving their orders within just 3 days of purchase.
Direct Shipments from China: Parcels originating from China are either sent directly to Łódź or routed through the AliExpress central warehouse at Liege Airport in Belgium before reaching Poland.
Delivery Time from China: When ordering products directly from China, Polish customers can expect a delivery time of approximately 10-20 days to Poland.
Delivery Services and Options in Poland
Poczta Polska: Parcels from AliExpress to Poland are predominantly delivered by Poczta Polska, Poland's national postal service known for its extensive local network.
Customs Duties: Customers may be required to pay customs duties upon receipt of their order, which can be settled at the time of postal delivery.
Parcel Machines: In addition to traditional delivery, parcels from AliExpress can also arrive at InPost or Cainiao Network packing machines, providing a convenient alternative for parcel collection.
Tracking and Managing Deliveries
Tracking Information: Once an order is placed, customers receive tracking information to monitor their parcel's journey.
Local Tracking Options: For parcels handled by Poczta Polska, customers can track their deliveries through the service's official website or app.
Parcel Machine Notifications: For deliveries to parcel machines, customers will receive notifications and instructions for easy collection.
By understanding these aspects of the shipping and delivery process, Polish shoppers on AliExpress can efficiently manage their orders, ensuring a quick and hassle-free delivery experience, especially for items stored in the local Łódź warehouse.
Customs Fees and Taxes for AliExpress Orders in Poland
When shopping on AliExpress from Poland, it's important to understand the various fees and taxes that may apply to your purchases. This includes customs fees charged by the Polish Customs Authority (Cło), value-added tax (VAT), and other potential charges such as brokerage fees and duty. Here's a breakdown of what you might expect:
Customs Fees
Customs fees are imposed by the Polish Customs Authority to cover the processing costs of imports. The amount of the customs fee is determined based on the value of your order:
Orders Valued at Less Than EUR 150: For goods valued under EUR 150, the customs fee is 0%.
Orders Valued at EUR 150 or More: For goods valued at EUR 150 or more, the customs fee is set at 2.4% of the order value.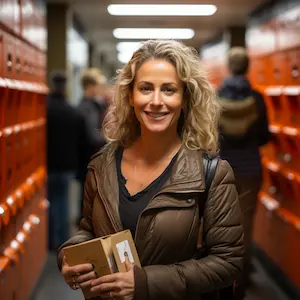 Shop on AliExpress tax-free and duty-free
Constant sale. Goods from local warehouses. Fast delivery, no additional taxes or fees
Value-Added Tax (VAT)
VAT is a tax levied on most goods and services sold within Poland. The standard VAT rate in Poland is 23%, which applies to the majority of purchases made on AliExpress.
Other Charges
In addition to customs fees and VAT, you may also be responsible for additional charges:
Brokerage Fees: These are fees charged by a customs broker for assisting with the clearance of goods through customs. The brokerage fee can vary depending on the value of your order and the customs broker used.
Duty: This is a tax applied to certain types of goods, such as alcohol, tobacco, and luxury items. The rate of duty varies depending on the specific type of goods being ordered.
Examples of Cost Calculations
Order Value EUR 155:

If you order a product worth EUR 155, classified as general merchandise, it would be subject to a 2.4% customs fee.
VAT at 23% would also apply, adding an additional EUR 35.65 (23% of EUR 155) to the cost.
The total cost of your order, including customs fees, VAT, and other charges, would be approximately EUR 190.65.

Order Value EUR 2,000:

For a product costing EUR 2,000, the applicable customs fee would be 2.4%, amounting to EUR 48.
VAT at 23% would add EUR 460 to the cost (23% of EUR 2,000).
The total amount you would pay for this order, inclusive of customs fees, VAT, and other applicable charges, would be around EUR 2,508.
It's essential for shoppers in Poland to factor in these additional costs when making purchases on AliExpress to avoid unexpected expenses upon receipt of their orders. Understanding these fees helps in budgeting accurately and ensures a more informed shopping experience.
Returns and Buyer Protection on AliExpress for Polish Consumers
For shoppers in Poland, understanding AliExpress's return policy and buyer protection mechanisms is crucial. This section offers a comprehensive guide on how to navigate returns and ensures Polish consumers are aware of the protections available to them when shopping on AliExpress.
AliExpress Return Policy: Guidelines for Returning Items from Poland
AliExpress offers a straightforward return policy, but it's important for Polish buyers to understand the specific steps and conditions:
Return Window: Typically, AliExpress allows for a 15-day return period from the date of receipt. However, this can vary based on the product and seller, so always check the specific terms listed on the product page.
Condition of Items: To be eligible for a return, items must be in their original condition. This means unused, unworn (except for trying on), and in the original packaging with all tags and accessories.
Initiating a Return: Returns are initiated through your AliExpress account. Go to your order list, select the item, and choose the option for a return/refund. Follow the prompts to complete the process.
Shipping Costs: In most cases, the buyer is responsible for the return shipping costs. However, if the return is due to a mistake by the seller or a defect in the product, the seller might cover these costs.
Refund Processing: Once the return is received and inspected by the seller, the refund is typically processed within a few days. The refund will be issued to the original payment method.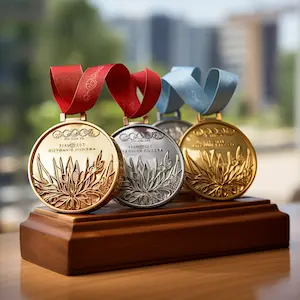 AliExpress Ratings – Best Products Today!
Get access to the most popular items. Discover what other shoppers are choosing
Buyer Protection Overview: How AliExpress Safeguards Polish Consumers
AliExpress provides a comprehensive buyer protection program to ensure a safe and satisfactory shopping experience:
Item Not Received: If a product isn't received within the Buyer Protection period, which is usually 60 days, you can open a dispute for a full refund.
Not as Described: If an item is significantly different from the seller's description, you have the option to return it for a full refund or keep the item and receive a partial refund.
Damaged Items: In cases where items arrive damaged, you can request a refund or replacement.
Dispute Resolution: If you encounter issues with your order, you can open a dispute via your AliExpress account. This allows you to negotiate a resolution with the seller, and if needed, AliExpress can step in to mediate.
Feedback System: AliExpress's feedback system lets buyers rate sellers and their products. This transparency helps maintain high standards among sellers and informs future buyers.
Secure Payment System: Payments on AliExpress are held securely and only released to the seller once the buyer confirms satisfactory receipt of the order.
It's vital for Polish shoppers to be aware of these policies and protections when shopping on AliExpress. This knowledge not only helps in making informed purchasing decisions but also ensures a layer of security, reinforcing the trust in the platform and the sellers operating on it.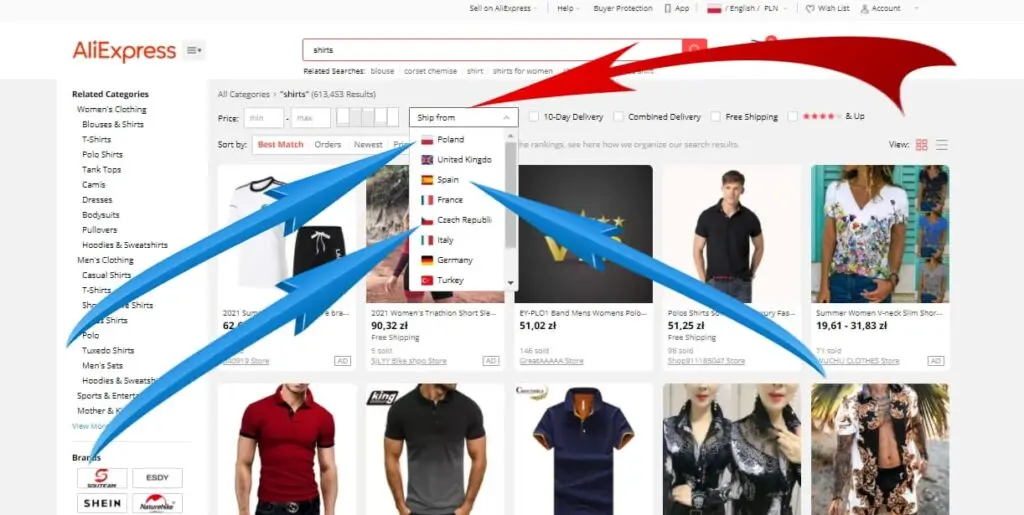 Customer Support for Polish Shoppers on AliExpress
Navigating customer support is an essential aspect of the shopping experience, especially for international platforms like AliExpress. For Polish shoppers, understanding how to access support, and knowing the local office information, including the main office in China, can be particularly helpful. This section is dedicated to guiding Polish consumers through the process of contacting AliExpress customer support and provides essential office contact details.
Contacting AliExpress Support: Various Methods for Polish Users
AliExpress offers multiple channels through which Polish shoppers can connect with customer service:
Online Chat Support: One of the quickest ways to get assistance is through the AliExpress online chat feature. Available on the AliExpress website and app, it allows you to chat live with a customer service representative.
Email Support: Polish users can also contact AliExpress support via email. This option is ideal for non-urgent inquiries where detailed information or attachments may be required.
Help Center: The AliExpress Help Center contains a wealth of information on frequently asked questions and solutions to common issues. This self-service portal can be a quick way to resolve basic queries without direct contact.
Social Media Platforms: AliExpress is active on various social media platforms, and users can reach out through channels like Facebook and Twitter. While not the primary means for support, it can be useful for updates and general inquiries.
Phone Support: While AliExpress does not have a direct phone line for customer support, some issues may be directed to call centers. Information for this is usually provided during the resolution process of specific issues.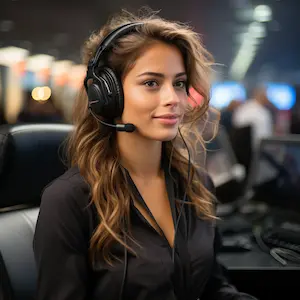 AliExpress Official Support 24/7
Get help from the official support team. Contact an operator right now
Local Office Info: Address and Contact Details
For more specific or escalated issues, Polish shoppers might find it useful to know the location and contact details of AliExpress offices. While direct contact with these offices for customer support queries is not typical, having this information can be helpful in understanding the structure of AliExpress's customer support network.
Nearest AliExpress Office
Location: Frankfurt am Main, Germany
Address: 1st Floor, Wiesenhüttenplatz 25, 60329 Frankfurt am Main, Germany
Main Office in China
Address: The main office is located in China, where AliExpress's headquarters are situated. While the exact address is not publicly listed, inquiries can be directed through the AliExpress support channels mentioned above.
Tips for Effective Communication with Customer Support
Be Clear and Concise: When describing your issue, be as clear and concise as possible. This helps the support team understand and address your query more efficiently.
Have Your Details Ready: Keep your order number and any relevant details handy. This will speed up the process of resolving your issue.
Patience is Key: Remember that response times can vary, and some issues may take time to resolve, especially if they involve logistics or third-party sellers.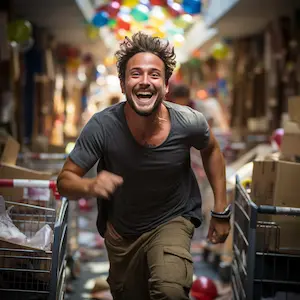 AliExpress Discounts: 48 Hours of Hot Deals!
Discover the popular items other shoppers around the world are choosing. Hurry up and buy!
For Polish shoppers, these customer support options provide a range of avenues to seek assistance, ensuring a more secure and confident shopping experience on AliExpress.
Reviews and Experiences from Polish Users on AliExpress
Gaining insights from Polish users' experiences and reviews on AliExpress can be incredibly beneficial for new and existing shoppers. This section compiles feedback from various Polish AliExpress users and offers advice based on local shopping experiences in Poland. It's a valuable resource for understanding the nuances of shopping on this global platform from a Polish perspective.
Compilation of User Reviews: Feedback from Polish AliExpress Users
Positive Aspects Highlighted by Users:
Affordable Prices: Many Polish users appreciate the competitive pricing on AliExpress, often noting the ability to find products at a fraction of the cost compared to local stores.
Wide Product Range: Shoppers frequently commend the vast selection of products available, ranging from electronics to fashion and home goods.
User-Friendly Interface: The ease of navigating the website and app is frequently mentioned, with users finding it straightforward to search and browse for items.
Seller Communication: Positive experiences with seller communication are noted, with many Polish users mentioning responsive and helpful interactions.
Areas for Improvement:
Shipping Times: While some users have had quick delivery experiences, others mention that shipping can sometimes take longer than expected.
Product Quality Variability: There are occasional mentions of variability in product quality, with some items not always meeting expectations.
Customs Duties Awareness: A few users have highlighted the need for better clarity and information regarding potential customs duties on certain products.
Tips for New Users: Advice Based on Local Shopping Experiences in Poland
Research Before Buying: Reading product descriptions carefully and checking user reviews can give a better understanding of what to expect.
Understand Shipping Options: Be aware of the different shipping methods available and choose one that balances cost and delivery time according to your needs.
Use Buyer Protection Wisely: Familiarize yourself with AliExpress's buyer protection policy. In case of issues, don't hesitate to open a dispute within the stipulated time frame.
Check for Authenticity: For branded items, ensure to check for authenticity. Be cautious of deals that seem too good to be true.
Keep Track of Customs Rules: Understand the customs process in Poland and be prepared for any additional fees or taxes that may apply to your purchase.
Communicate with Sellers: For any queries or issues, communicate directly with sellers. Most are responsive and willing to assist.
Monitor Exchange Rates: Since prices on AliExpress are often listed in USD, keep an eye on the exchange rate to understand the actual cost in PLN.
Start with Smaller Orders: If you're new to AliExpress, consider starting with smaller orders to familiarize yourself with the process and build confidence.
The collective experiences and reviews from Polish users provide a realistic glimpse into what new and regular users can expect on AliExpress. These insights are instrumental in navigating the platform effectively and making the most out of each purchase.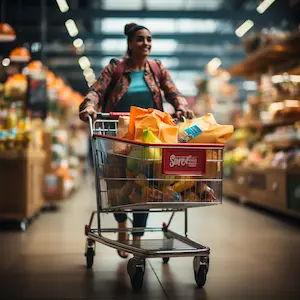 Fast. Profitable. Convenient. AliExpress discounts!
Learn about fresh promo codes, the best purchases, and hot brands faster than others. Save time and money!
AliExpress in Poland: Evaluating the Platform
As AliExpress continues to expand its presence in Poland, it's crucial for Polish users to evaluate the platform in terms of trust, security, product quality, and overall shopping experience. This section delves into these aspects, providing Polish users with the knowledge to navigate AliExpress confidently and securely.
Trust and Security: Ensuring Safe Purchases on AliExpress for Polish Users
AliExpress, as a global online retail service, places a high emphasis on trust and security, which are pivotal for Polish users.
Building Trust with Polish Consumers:
Secure Payment System: AliExpress offers a secure payment system, ensuring that payment details are protected and transactions are safe.
Buyer Protection Program: This program is designed to ensure that buyers receive their orders in satisfactory condition and within the expected timeframe. It provides a refund or replacement for orders that don't meet these criteria.
Privacy Protection: AliExpress is committed to protecting the privacy of its users. Personal information is handled with care and is not shared without consent.
Enhancing Security on the Platform:
Fraud Prevention Measures: AliExpress employs various fraud prevention measures to protect users against scams and fraudulent activities.
Regular Platform Audits: The platform undergoes regular audits to ensure it adheres to high security and operational standards.
User Education: AliExpress provides resources and tips to educate users on safe online shopping practices.
Quality Verification: Tips for Assessing Product Quality
Evaluating product quality on AliExpress is essential, especially given the wide range of products and sellers on the platform.
Tips for Assessing Quality:
Read Product Descriptions Thoroughly: Product descriptions provide vital information about the material, size, and functionality of the product.
Check Seller Ratings and Reviews: Seller ratings and reviews from other customers can provide insights into the product's quality and the seller's reliability.
Look for Quality Assurance Badges: Some products on AliExpress come with quality assurance badges, indicating that they have been verified for quality.
Compare Products: Comparing similar products from different sellers can help in understanding the quality and price range.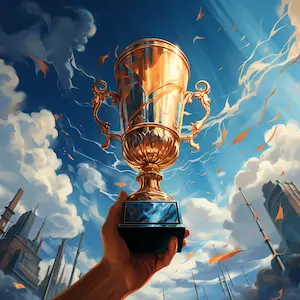 Best Price of the Month! Only Today on AliExpress
Don't miss your chance! Purchase items at the lowest prices!
Recognizing Red Flags: Key Points to Ensure a Secure Shopping Experience in Poland
Being able to recognize red flags while shopping on AliExpress can significantly enhance the safety and satisfaction of Polish users.
Red Flags to Be Aware Of:
Unusually Low Prices: While AliExpress is known for affordable prices, extremely low prices can sometimes indicate inferior quality or counterfeit products.
Lack of Seller Information: Sellers with minimal or no information about their store or products should be approached with caution.
Poor Product Reviews: Products with a significant number of negative reviews or complaints about quality should be avoided.
Pressure Tactics: Be wary of sellers using pressure tactics, such as claiming limited stock to hurry a purchase.
By understanding these aspects of trust, security, and quality verification, Polish users can make more informed decisions and enjoy a safer and more satisfying shopping experience on AliExpress. This evaluation provides the groundwork for a responsible and aware approach to online shopping on a global platform.
Alternatives to AliExpress in Poland
In the evolving landscape of e-commerce in Poland, AliExpress stands as a notable player, but it's important for Polish consumers to be aware of alternative marketplaces. This section evaluates how AliExpress stacks up against other e-commerce platforms in Poland and provides detailed comparisons with each significant local online marketplace.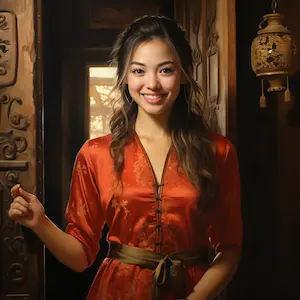 Special access to AliExpress. Just for you!
Get access to your personal page with products specially selected for you
Marketplace Comparison: Evaluating AliExpress Against Other E-commerce Platforms in Poland
When comparing AliExpress to other e-commerce platforms in Poland, several factors come into play:
Price Competitiveness:
AliExpress is known for its competitive pricing, often offering goods at lower prices than local competitors.
Local platforms may have higher prices but often offer faster shipping and easier return policies.
Product Range:
AliExpress boasts a vast range of products, including international items not readily available on local platforms.
Polish e-commerce sites may offer a more limited range but focus on products tailored to local preferences and needs.
Shipping and Delivery:
AliExpress generally has longer shipping times due to international logistics.
Local marketplaces often provide quicker delivery options within Poland, appealing to customers needing faster order fulfillment.
Customer Service and Language:
AliExpress provides support in multiple languages, but local language support can sometimes be limited.
Polish e-commerce platforms offer customer service primarily in Polish, providing a more accessible communication channel for local users.
Payment Options:
AliExpress offers various international payment methods, which might not always align with local preferences.
Polish platforms typically offer payment options more familiar to Polish customers, like BLIK or direct bank transfers.
Detailed Marketplace Evaluations: Comparing Each Local Online Marketplace with AliExpress
Allegro:
Overview: Allegro is one of the most popular e-commerce platforms in Poland, known for its wide range of products and strong focus on customer service.
Comparison with AliExpress: Allegro often has higher prices compared to AliExpress but provides faster shipping within Poland and better customer service in Polish. Allegro's product range is diverse but more focused on local brands and suppliers.
Ceneo:
Overview: Ceneo operates as a price comparison service and a marketplace, offering products from various sellers in Poland.
Comparison with AliExpress: While Ceneo provides an excellent platform for comparing prices across different sellers, it may not match the low prices seen on AliExpress. Ceneo excels in offering products from local sellers with quicker delivery options.
Morele.net:
Overview: Specializing in electronics and tech products, Morele.net is a go-to platform for tech-savvy shoppers in Poland.
Comparison with AliExpress: Morele.net is more specialized than AliExpress, focusing primarily on electronics. Prices might be higher, but it offers expert customer service and advice, which is beneficial for purchasing tech products.
Empik:
Overview: Empik is renowned for its focus on books, multimedia, and educational products, along with a broad selection of general merchandise.
Comparison with AliExpress: Empik offers a more curated selection of products, particularly in books and multimedia. While its prices can be higher than AliExpress, Empik provides a more specialized shopping experience for certain product categories.
In summary, while AliExpress offers competitive pricing and a vast product range, Polish e-commerce platforms often provide benefits like faster shipping, local customer service, and payment options that align with Polish consumer preferences. The choice between AliExpress and local alternatives depends on individual needs, preferences, and priorities of Polish shoppers.
FAQ on AliExpress Poland in PLN
How to order Aliexpress Poland?
Go to the site, create an account. To do this, you need to have an email address. Enter the delivery address to which the parcel should arrive. Look for a product. Preferably, one that can be ordered from a warehouse located in one of the EU countries. Then everything is like in a regular online store. If the product does not match the photo or description, you can return the money.
How to order Aliexpress Poland?
Find the product you want and click on "buy" or "add to cart". Then you complete your purchase and make a payment. Although prices for AliExpress are quoted in PLN, payment is accepted in USD. In some cases, customs and other fees may be required. But this rarely happens, only with expensive goods imported from China.
What is the best way to pay for Aliexpress in Poland?
The fastest and easiest way is through the Przelewy24 / PayU payment systems. Payment will take place in less than a minute. Another way is a credit or debit bank card. The only requirement is your bank's permission to pay for goods in international online stores. There are other payment methods, but they take longer or cause some difficulties.
Where does the goods from Aliexpress come to Poland?
To the address that you indicated. The postman will bring it to you. In some cases, the parcel can be picked up by InPost. If customs clearance is required, you will receive a recommended letter informing you of this. You can also issue documents via e-mail. The process takes up to 2 weeks.
Where do parcels from Aliexpress Poland arrive?
Straight to your home. They are usually delivered by Poczta Polska. You can order goods not only for yourself but also for another person. For example, by making a gift in this way to a loved one or a relative. You can also choose paid shipping. For example, via courier service EMS. In this case, the parcel will be delivered to you by this courier service.