The Ultimate Guide for Bangladeshi Shoppers
| | |
| --- | --- |
| Language: | English |
| Payment: | BDT ( Bangladeshi Taka ) |
| Delivery: | 20-45 days |
AliExpress has carved out a unique space in the Bangladeshi online shopping landscape, attracting a growing number of consumers with its diverse product offerings and competitive pricing. From tech gadgets to apparel and household items, the platform has emerged as a preferred choice for shoppers in Bangladesh seeking both quality and value.
On this page:
Is AliExpress Available in Bangladesh?
Addressing the Question: Does AliExpress Ship to Bangladesh?
Good news for Bangladeshi consumers: AliExpress does ship to Bangladesh, and there are no longer any restrictions on purchases. This wasn't always the case, as AliExpress did not initially offer direct shipping to Bangladesh, leading to the rise of various intermediaries or agents who would facilitate these transactions.
Discussing Any Restrictions or Limitations
Although AliExpress now ships directly to Bangladesh, it's essential to note that payment options are somewhat limited. Currently, AliExpress only accepts payments via credit cards (Visa, Mastercard, American Express, and JCB) and wired transfers for orders above $20 USD. Unfortunately, local payment systems like bkash are not supported.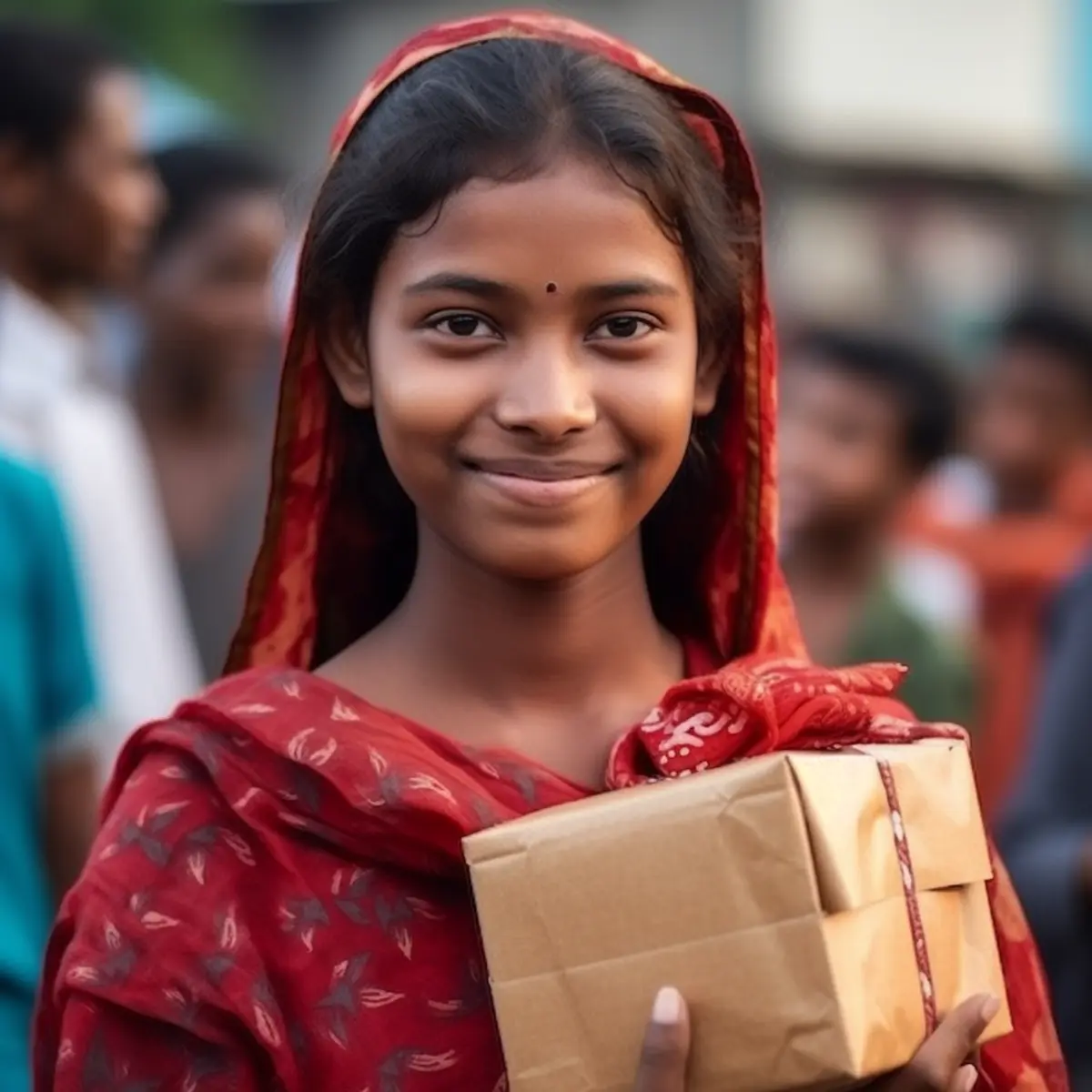 The Role of Intermediaries: A Word of Caution
While AliExpress now serves the Bangladeshi market directly, many intermediaries continue to operate. It's crucial to be cautious when considering these options. Shopping through any site other than aliexpress.com eliminates the guarantees and protections offered by AliExpress itself, introducing various risks into the transaction.
By understanding these key points, you can navigate AliExpress more effectively and make the most of what the platform has to offer to consumers in Bangladesh.
How to Start Shopping on AliExpress in Bangladesh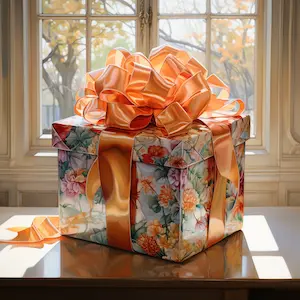 Get a gift for registering on AliExpress
Choose a gift for yourself for coming to the site. Let AliExpress pay for your first purchase
Step-by-Step Guide on How to Buy from AliExpress in Bangladesh
Create an Account: The first step is to create an AliExpress account. You can do this by visiting the AliExpress website and clicking on the "Join" or "Sign Up" button. You'll need to provide an email address and create a password.
Browse or Search for Products: Once your account is set up, you can start browsing through the categories or use the search bar to find specific items.
Check Product Details: Before making a purchase, always check the product details, customer reviews, and seller ratings. This will give you a better understanding of the product's quality and reliability.
Add to Cart: If you're satisfied with the product details, click on "Add to Cart."
Review Cart: Before proceeding to checkout, review the items in your cart. Make sure you've added the correct quantities, sizes, or colors.
Proceed to Checkout: Click on "Buy Now" or "Proceed to Checkout" to move on to the payment process.
Enter Shipping Details: Fill in your shipping address. Make sure all details are accurate to avoid any delivery issues.
Choose Payment Method: As mentioned earlier, AliExpress in Bangladesh currently accepts credit cards (Visa, Mastercard, American Express, and JCB) and wired transfers for orders above $20 USD.
Review and Confirm: Double-check all details, including your order summary, shipping details, and payment method. Once everything looks good, click on "Place Order."
Track Your Order: After placing the order, you can track its status through your AliExpress account. You'll also receive email updates about your order's progress.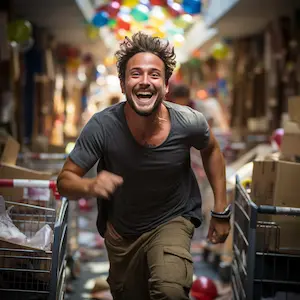 AliExpress Discounts: 48 Hours of Hot Deals!
Discover the popular items other shoppers around the world are choosing. Hurry up and buy!
Tips for First-Time Users
Compare Prices: AliExpress offers a variety of sellers selling the same product. Always compare prices and check for discounts or coupons before making a purchase.
Check Shipping Options: Look for sellers that offer free shipping to Bangladesh or those that provide a tracking number.
Read Reviews: Customer reviews and seller ratings are your best friends. They can give you valuable insights into the product's quality and the seller's reliability.
Use the AliExpress App: The AliExpress mobile app often has exclusive deals and easier navigation, making it a convenient option for shopping.
Be Cautious with Intermediaries: As AliExpress now ships directly to Bangladesh, there's no need to use intermediaries, which can add risks and costs to your purchase.
By following this guide and keeping these tips in mind, you'll be well-equipped to make informed decisions and enjoy a smooth shopping experience on AliExpress in Bangladesh.
AliExpress Bangladesh Office and Contact Information
AliExpress Global Office Address
While AliExpress does not have a physical office in Bangladesh, their global headquarters is located in China. Here are the details:
Address:
699 Wang Shang Road
Binjiang District
Hangzhou 310052
Zhejiang Province
China
Telephone: (+86) 571-8502-2088
Fax: (+86) 571-8981-5505
How to Contact AliExpress Customer Service in Bangladesh
For Bangladeshi consumers who need to get in touch with AliExpress for any queries, concerns, or issues, the primary means of communication is through their online customer service. You can access this service via the AliExpress website or mobile app. Here's how:
Log in to Your Account: Sign in to your AliExpress account.
Go to Customer Service: Navigate to the "Customer Service" or "Help Center" section.
Choose a Query Type: Select the type of issue you're facing. This could range from payment issues to shipping queries.
Chat or Email: You can either chat with a virtual assistant for immediate help or send an email for more complex issues.
Follow-up: Keep track of your query's status in the "My Messages" section of your AliExpress account.
By using these contact methods, you can resolve most issues without the need for a local office. The customer service is generally responsive and aims to solve problems in a timely manner.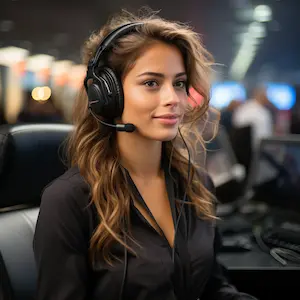 AliExpress Official Support 24/7
Get help from the official support team. Contact an operator right now
Payment Methods in Bangladesh
Shopping from AliExpress in Bangladesh comes with its own set of payment methods and limitations. Understanding these can help you make more informed decisions and avoid any unnecessary hassles.
Overview of AliExpress Payment Methods Available in Bangladesh
AliExpress primarily accepts international credit cards for payments from Bangladesh. The supported cards include:
Visa
MasterCard
American Express
JCB
Additionally, wired transfers are also accepted for orders that are above $20 USD.
How to Pay in AliExpress from Bangladesh
Select Your Items: Add the items you wish to purchase to your cart.
Proceed to Checkout: Click on the cart icon and proceed to checkout.
Choose Payment Method: Select your preferred payment method from the available options.
Enter Card Details: If you're using a credit card, you'll need to enter your card details. Make sure your card is enabled for international transactions.
Confirm Payment: Review your order and confirm the payment. You'll receive a confirmation email once the payment is successful.
Note on Local Payment Systems like bkash
Unfortunately, local payment systems like bkash are not supported on AliExpress. You'll need to rely on international credit cards or wired transfers for all your purchases.
Cash on Delivery Option in Bangladesh
Availability and Limitations
Cash on Delivery (COD) is a payment method many are familiar with, but it's important to note that COD is not available for AliExpress orders in Bangladesh. All payments must be made upfront during the checkout process.
By understanding the payment methods and their limitations, you can better plan your AliExpress shopping experience in Bangladesh. Make sure to use a reliable and secure method to enjoy a smooth and hassle-free online shopping journey.
AliExpress Delivery in Bangladesh
When it comes to receiving your AliExpress orders in Bangladesh, understanding the shipping options and estimated delivery times can make your shopping experience much smoother. Here's what you need to know:
Shipping Options and Carriers
AliExpress offers a variety of shipping options to Bangladesh, ranging from standard to expedited services. The most commonly used shipping methods include:
AliExpress Standard Shipping: This is often the most cost-effective option and is usually handled by carriers like China Post or Singapore Post.
ePacket: Faster than standard shipping but may cost a bit more. It's a good balance between cost and speed.
DHL, FedEx, UPS: These are expedited shipping options and are the fastest but also the most expensive.
Cainiao: This is AliExpress's own logistics service, which aims to provide efficient and cost-effective shipping.
Estimated Delivery Times
The estimated delivery time can vary depending on the shipping method you choose:
AliExpress Standard Shipping: Usually takes between 20 to 40 days.
ePacket: Generally takes around 14 to 20 days.
DHL, FedEx, UPS: These services can deliver within 5 to 10 days but come at a higher cost.
Cainiao: Delivery times are similar to AliExpress Standard Shipping but may be slightly faster.
It's important to note that these are estimated times and actual delivery can be affected by various factors such as customs processing, local delivery speed, and any public holidays.
By understanding your shipping options and the associated delivery times, you can better plan your purchases and know what to expect when shopping on AliExpress from Bangladesh.
Customs and Import Duties in Bangladesh
Navigating customs and import duties is a crucial part of international online shopping. When you're buying from AliExpress in Bangladesh, it's important to be aware of the additional costs that may be incurred upon the arrival of your package. Here's a breakdown of what you need to know:
Customs Fees
Customs fees are levied by the Bangladesh Customs Authority to cover the costs associated with processing imported goods. The fee is calculated based on the value of your order. For items valued at less than BDT 10,000, there is no customs fee. However, for items valued at BDT 10,000 or more, a customs fee of 5% is applied.
Value-Added Tax (VAT)
In addition to customs fees, most goods and services sold in Bangladesh are subject to a Value-Added Tax (VAT). The current VAT rate is 15%.
Other Charges
You may also be responsible for other charges, such as brokerage fees and duty:
Brokerage Fees: These are fees charged by a customs broker to assist you in clearing your goods through customs. The amount will vary depending on the value of your order and the broker you use.
Duty: This is a tax applied to certain types of goods like alcohol, tobacco, and luxury items. The rate will vary depending on the type of product you're ordering.
Examples to Consider
Example 1: If you order a product costing BDT 100, you would incur a 5% customs fee and a 15% VAT. This means your total cost would be BDT 175, inclusive of all fees, taxes, and charges.
Example 2: For a product costing BDT 1,000, you would also incur a 5% customs fee and a 15% VAT, making your total cost BDT 1,150.
Being aware of these additional costs can help you budget more accurately and avoid any unpleasant surprises when your package arrives in Bangladesh.
Unlocking Savings: Your Guide to AliExpress Discounts in Bangladesh
Navigating the world of online shopping can be overwhelming, but knowing how to take advantage of special offers can make your experience more rewarding. AliExpress offers a variety of ways to save, especially for shoppers in Bangladesh.
Mastering the Art of Coupon Hunting on AliExpress
Promo codes are a great way to save on AliExpress. These codes can be found on various coupon websites, and sometimes, AliExpress itself offers them to customers through their app or email newsletters. To use a promo code, simply enter it at the checkout page and the discount will be applied to your total amount. Keep an eye out for these codes, especially during special sales events.
The 11.11 Phenomenon: Making the Most of AliExpress' Biggest Sale
One of the most significant sales events on AliExpress is the 11.11 sale, also known as Singles' Day. Originating in China, this sale has become a global phenomenon and offers some of the best discounts you'll find all year. Products across all categories are usually discounted, and it's not uncommon to find items at half price or even less.
To make the most of the 11.11 sale:
Preparation is Key: Start by adding items to your cart or wish list well in advance. This way, you can easily check if their prices drop when the sale starts.
Set Reminders: The 11.11 sale starts at midnight and lasts for 24 hours. Popular items can sell out quickly, so set reminders to check as soon as the sale starts.
Use Coupons: During the 11.11 sale, AliExpress often releases special coupons that offer additional discounts. Make sure to collect these coupons and apply them at checkout for extra savings.
Check for Flash Sales: Throughout the 11.11 event, there are flash sales that offer extreme discounts for a limited time. Keep an eye on the AliExpress homepage for these deals.
Compare Sellers: Some products are sold by multiple sellers. Compare prices and choose the one that offers the best deal during the sale.
By understanding how to find and use promo codes, and by taking advantage of big sales events like the 11.11 sale, you can make your AliExpress shopping experience in Bangladesh more cost-effective and enjoyable.
Troubleshooting Common Issues
Online shopping can sometimes come with its own set of challenges. If you're facing issues while using AliExpress in Bangladesh, you're not alone. Here's a guide to help you troubleshoot some of the most common problems.
Why AliExpress May Not Be Working in Bangladesh
There could be several reasons why you might be experiencing difficulties accessing or using AliExpress in Bangladesh. These could range from website maintenance to network issues on your end. If you find that the website is not loading, try clearing your browser cache or using a different browser.
How to Resolve Common Problems
Payment Issues: If you're facing problems during the payment process, double-check that your credit card is compatible with AliExpress' payment system. Remember, AliExpress in Bangladesh currently accepts only Visa, MasterCard, American Express, and JCB, as well as wired transfers for orders above 20 USD.
Order Tracking: If you're unable to track your order, wait for a few hours as tracking information may take some time to update. If the issue persists, contact AliExpress customer service.
Account Access: If you're unable to log into your account, try resetting your password. If that doesn't work, contact customer support for further assistance.
AliExpress Agents and Intermediaries in Bangladesh
While shopping on AliExpress from Bangladesh, you might come across various agents and intermediaries offering to facilitate your purchase. However, it's crucial to understand the risks and limitations associated with using these third-party services.
Role of AliExpress Agents in Bangladesh
Agents or intermediaries often claim to simplify the buying process, especially for those who may not have access to international payment methods. They might offer to place orders on your behalf, handle shipping, or even deal with returns.
Why Using an Agent is Not Recommended
Loss of AliExpress Protection: When you buy through an agent, you lose the buyer protection that AliExpress offers. This means you can't open a dispute or claim a refund through AliExpress if something goes wrong.
No Access to Discounts and Promo Codes: Agents usually have their markup or service fees, and this means you can't take advantage of AliExpress discounts and promo codes.
Limited Return and Refund Options: With agents, the return and refund policies are not as straightforward as they are when you buy directly from AliExpress.
No Price Negotiation: One of the perks of shopping on AliExpress is the ability to negotiate prices with sellers, especially for bulk purchases. This option is not available when you use an agent.
Additional Risks: Agents are not affiliated with AliExpress, so there's always a risk of fraud or poor service.
How to Avoid Unreliable Agents
The best way to avoid the risks associated with using an agent is to not use one at all. Always make your purchases directly from the AliExpress website to ensure you're covered by their buyer protection policies and have access to all the platform's features.
In summary, while agents may seem like a convenient option, they negate many of the advantages that come with buying directly from AliExpress. We strongly recommend making all your purchases directly on AliExpress to ensure a secure and advantageous shopping experience.
User Experiences and Reviews
One of the best ways to get a feel for what to expect when shopping on AliExpress from Bangladesh is to hear from those who have already done it. Below, we share some insights, reviews, and tips from Bangladeshi users who have navigated the AliExpress platform.
What Bangladeshi Shoppers Are Saying
Many users from Bangladesh have reported positive experiences with AliExpress, praising the platform's wide range of products and relatively low prices. However, some have mentioned that the shipping times can be quite lengthy, so patience is key.
Tips and Tricks from Seasoned Shoppers
Check Seller Ratings: Always look at the seller's ratings and reviews before making a purchase. This can give you a good idea of what to expect in terms of product quality and shipping times.
Use the AliExpress App: The mobile app often has exclusive deals and discounts that are not available on the website.
Be Cautious with Electronics: Some users have advised extra caution when buying electronics, as the quality can vary. Make sure to read reviews and possibly look for unboxing videos for the specific product.
Track Your Orders: Always keep an eye on the tracking information provided. This will give you an idea of when to expect your package and alert you to any delays.
Avoid Agents and Intermediaries: As mentioned earlier, using third-party agents can negate many of the benefits of shopping directly on AliExpress. Stick to the official platform for the best experience.
Use Credit Cards for Payment: Since local payment methods like bkash are not supported, make sure to have a credit card that is accepted by AliExpress. This is currently the most reliable way to make payments from Bangladesh.
Be Mindful of Customs and Taxes: Always factor in potential customs fees and taxes when calculating the final cost of your order. This will help you avoid any unexpected charges.
By taking into account these tips and the experiences of other shoppers, you can navigate AliExpress more confidently and make the most of what the platform has to offer to Bangladeshi consumers.