| | |
| --- | --- |
| Speed: | 7/10 |
| Reliability: | 10/10 |
| Price: | Usually free |
| Site: | global.cainiao.com |
AliExpress Standard Shipping is a high-quality logistics service provided by Cainiao. It is considered the best shipping method on AliExpress in terms of quality, reliability, speed and price. The expected delivery time from China is 16-35 days.
Track the package
Find out where your package is located right now
One-stop logistics solution for AliExpress sellers with domestic shipping, international shipping, tracking packages, resolving logistics disputes, and returning goods. Cainiao, like AliExpress, is owned by the Alibaba Group.
Where do AliExpress Standard Shipping parcels arrive?
The package will be delivered to the address that you indicated in the order. By default, this is your address specified during registration.
If there is a parcel machine near your house, then you will need to pick up the parcel there. Otherwise, Cainiao will use one of the shipping services in your area. You will be notified to the phone number indicated in your profile. You will receive an SMS or a message in the messenger. Furthermore, you have 30 days to collect the package. Otherwise, it will be sent back.
Contacts AliExpress Standard Shipping
Customer Service Hotline
9519666 (China)
Monday to Sunday
09:00 to 21:00.
Logistics consulting
Cainiao Partner Service Hotline
400-178-7878 (China)
Monday to Sunday
09:00 to 21:00.
Logistics consulting
Address
BLOCK B1, XIXI CENTER, NO.588 WEST WENYI ROAD, XIHU DISTRICT, HANGZHOU CITY, P.R. CHINA.
Postal code – 311101
AliExpress Standard Shipping official website – www.cainiao.com
How AliExpress Standard Shipping works
The seller must deliver the goods to one of the sorting warehouses on AliExpress. Further transportation is handled by the logistics division of Alibaba – Cainiao Networks. Your package is in good hands.
Cainiao Networks partners with high quality logistics providers to create logistics and distribution services around the world. Thanks to the industry-leading intelligent order splitting system, the best logistics plan is selected depending on the destination country, category, weight, etc. Delivery time is estimated at 16-35 days.
The platform takes over the after-sales service: the seller does not need to answer logistics disputes, and the platform intervenes directly to check the logistics issues and determine the responsibility. Disputes caused by logistics and low DSR scores do not count towards seller account rating.
Sorting centers in China
AliExpress Standard Shipping accepts parcels in the following cities: Beijing, Shenzhen, Guangzhou, Dongguan, Foshan, Shantou, Zhongshan, Zhuhai, Jiangmen, Yiwu, Jinhua, Hangzhou, Ningbo, Wenzhou (Wuzhou, Wuxing) Fuzhou, Xiamen, Quanzhou, Huizhou, Putian, Qingdao, Changsha, Wuhan, Zhengzhou, Chengdu, Huludao Xincheng, Baoding Baigou.
If the seller wishes, he does not even need to transport the goods to the warehouse himself. A courier will arrive and pick up the package.
A responsibility
AliExpress Standard Shipping takes responsibility for the item at time of delivery. Pays all compensation for lost disputes related to logistics. The basic compensation is RMB 300.
Which countries does AliExpress Standard Shipping deliver
Now the service delivers goods to 254 countries and regions around the world, of which the Russian pick-up service covers about 800 pick-up points in 183 cities and 66 states of mainland Russia. French pickup serves the entire territory of France, excluding the island of Corsica and other outlying islands.
Note: Due to the unstable political situation in Yemen, services such as large postal parcels, small parcels, EMS and safe logistics sent to the local area have been suspended, and the recovery time must be determined.
A local strike in Guatemala has resulted in the suspension of the service, and a recovery time has yet to be determined.
Best price of the month for just one day
Get your discount today. Hurry up to buy goods with crazy prices.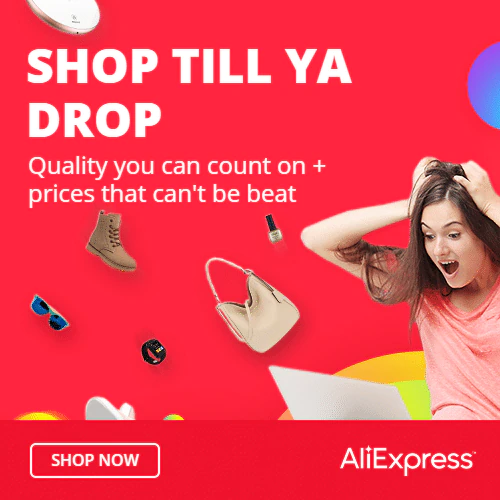 Shipping restrictions AliExpress Standard Shipping
The recipient's zip code must be accurate, otherwise delivery will not be possible.
Product Name Restriction: Since the import is for postal customs clearance, the declared product name must be detailed and accurate. Do not include general product names such as sample, gift, parts, etc.
Currently Supported: Working products with built-in batteries.
But the unacceptable products with built-in batteries are:
electric bike battery, electric wheelchair battery, small generator, automatic external defibrillator (automatic external defibrillator), robot with battery, other external or built-in large batteries, etc.
Equipment charged with a lithium battery that supports delivery must meet the following conditions (required to declare charged):
a. Built-in battery means there is a lithium battery in an electronic device;
b. The nominal wattage of the lithium-ion battery in watt-hours. the rechargeable battery does not exceed 20 Wh, and the lithium-ion battery. The nominal watt-hour power does not exceed 100Wh, the lithium content in the lithium metal battery core does not exceed 1 g, and the total lithium content in the lithium metal battery or lithium alloy battery does not exceed 2 grams;
c. Each battery cell or battery must pass the UN38.3 test (requirements contained in Section 38.3 of Part III of the United Nations Manual of Tests and Criteria);
d. Short circuit prevention measures or effective measures must be taken to prevent accidental starting;
f. Individual packaging should not exceed four lithium battery cells or two lithium batteries;
e. The net weight of lithium battery cells or lithium batteries in one package should not exceed 5 kg.
g. If the equipment / equipment does not provide adequate protection for the lithium battery, the equipment / equipment must be packed in strong overpacks, even if the equipment / equipment has suitable packaging material of sufficient strength and design to meet the requirements for packaging and intended use.
Example 1: All watches (including but not limited to electronic watches, mechanical watches, quartz watches, etc.) Keyboards, mice, toys that charge or can be installed with batteries, game controllers, and light emitting mobile phone cases. go live.
Example 2: A mobile phone sold by a Xiaoqing seller contains an original battery and a spare battery. A spare battery cannot be sent out when shipped, and the original battery must be installed in the mobile phone in an isolated state before it can be shipped out and declared charged.
Regional restrictions:
Moldova: Live goods are not supported.
Islamic countries cannot transport adult products due to the laws of the destination country. If found, the package will be returned.
Note. The following prohibitions and restrictions on carriage are in accordance with international and national laws and regulations, including, but not limited to, the Post Office Law, Prohibited Goods for Delivery Management Rules, Prohibited Goods for Delivery Guideline, Dangerous Goods. ICAO-TI Technical Flight Safety Regulations, IATA_DGR Dangerous Goods Air Regulations, China Civil Aviation Dangerous Goods Regulations, and other laws, administrative regulations and other provisions prohibited by the State Council and the relevant departments of the State Council.