| | |
| --- | --- |
| Item Type: | All goods |
| Start: | March 20 |
| End: | March 26 |
| Discounts: | up to 90%, $4-16 coupon |
The lowest prices in 6 months after 11.11 AliExpress. Celebrating AliExpress 2023 Birthday – from March 20 to March 26. The official date of birth of AliExpress is March 28, 2010. But the holiday sale starts earlier and lasts longer. You need to pick up coupons and gifts. In 2023, Aliexpress celebrates the 13th anniversary of its founding. That is why the motto of the event is "We are 13 years old". There will be discounts of up to 90% and coupons. Since last year, the official title of the sale is "328".
Get a holiday discount and coupon from Aliexpress now
Go to the official sale page and get yours.
Be careful! Not all sellers cut prices. Check how much the goods cost. Pay attention to the terms of delivery. There is paid and free delivery. We advise you to always take only the free one.
| | | | |
| --- | --- | --- | --- |
| Date | Name | What to do to save | Benefit |
| March 20 – March 26 | Holiday sale | Checkout, play games | Discounts, gifts |
Aliexpress 328 Birthday Sale Schedule
How to increase your holiday sale discount
Come to AliExpress on March 20th.
Search and add the items you want to buy to your shopping cart.
Take your coupon right away.
On March 26, buy what is already in the cart.
Play "Power Generator", participate in contests.
Get additional coupons, bonuses, prizes.
AliExpress birthday 2023: special discount will be available
2023 Anniversary Sale Feature:
Give a $4 discount for every $20 purchase
"13 Anniversary": AliExpress 2023 Birthday Sale
Anniversary is the main sale of spring. The same AliExpress discounts next time will only be at the end of August. An excellent opportunity to buy a new smartphone, update your wardrobe before summer or make a gift to your loved one. You can take what you have dreamed of for a long time.
All products (169 items) with the biggest discounts
We have selected all the offers from the best brands for you. These are smartphones and quadcopters, sports suits and watches. Only those positions where sellers give real discounts.
How to get the most out of your AliExpress 2023 birthday
Time Needed : 12 days 00 hours 00 minutes
What you need to do to collect all possible coupons and discounts for the "13 Anniversary" promotions for Aliexpress's birthday.
Follow the news.

The first information about sweepstakes and contests will appear in mid-March. Of course, by that time you should already have a registered account on Aliexpress.
This can be done on our PoKupar website, in the News section.

Register for the sale on the first day.

Already on March 21, a week before the start, you need to register. If you already have an account on Aliexpress, then it will be enough to take a coupon.
Be sure to pre-order. To do this, just put a couple of your favorite items in the cart.

Use the application actively.

Play games, collect coins, participate in contests. The more activity, the more coins and coupons.
Collect coins in all ways available to you. Then they can be exchanged for goods or coupons.

Add items to your cart every day.

You don't have to buy everything later. Something can be postponed. Every year, Aliexpress gives coins just for putting items in the cart during the warm-up time for the sale.
Try to take those products that are really interesting to you. This increases the chance of getting an additional discount. And it will be given for the goods that you selected.

Collect coupons as soon as the sale starts.

Exactly at 12:00 PST on March 29, go to the app or website of Aliexpress. Collect all the coupons that are offered to you.
Don't forget to exchange your coins for coupons. This can only be done in the app.

Play "Power Generator" for Aliexpress's Birthday.

The game is available only in the application on a mobile device – smartphone or tablet. Nothing complicated. You need to do simple tasks. For example, "visit a store like this" or "see what other customers are ordering."

Buy on the second and third day of the sale.

Aliexpress will continue to give you coupons and discounts. Their size will depend on how much you bought on the first day of the sale. Check the app or see your profile on the website.
Try to buy only what you really need. And have fun.
Tools
Smartphone or tablet with the Aliexpress app installed.
Materials
Internet access at normal speed.
Aliexpress birthday FAQ
How to set your birthday to Aliexpress?

This can only be done in the app on a mobile device. Open the "My Profile" section in the application. Then go to "My Privileges". There you can set your birthday by selecting a date. Please note that this date cannot be changed in the future.

How to get a birthday discount on Aliexpress?

Prepare a few purchases in advance on your "wish list". On your birthday, open the app. There you will see congratulations and a coupon. Separately, you may be offered a discount on those items that were in your wishlist or basket. It is imperative that you have the Aliexpress application on your smartphone or tablet for your birthday.

When is Aliexpress's birthday?

The official date is March 28, 2010. Although the site started working a year earlier. The Holiday Sale runs every year from March 24th to 31st.

What date is Aliexpress's birthday?

Always on the same day – March 28th. Regardless of the day of the week and year. Celebrated for five days. A week before the birthday, from March 21st, starts accepting pre-orders, registering for sweepstakes and distributing coupons.

What does Aliexpress give for a user's birthday?

The gift depends on your status. If you recently registered or made few purchases, get up to 50% discount on selected items. If you already have "gold" or "platinum" status, you will be given a coupon. And they will also offer a discount on the items on the list.

What does Aliexpress give for your birthday?

Coins, coupons and discounts. You can get or win coins in the app. Which are then used to pay for purchases or exchanged for coupons. You can often pay for purchases with a coupon. Discounts vary by seller.

What to give mom for her birthday with Aliexpress?

We recommend taking a closer look at kitchen accessories. Graters, ladles, pastry molds, special devices that make work easier. For creative moms, anti-stress coloring pages are suitable. For the rest – jewelry and cosmetics.

What to give a girlfriend for her birthday with Aliexpress?

If you know what kind of makeup she wears, then pick a good Korean cosmetics. Otherwise – jewelry, bijouterie, watches. The best thing is to choose a purchase with a girlfriend. This way you will definitely not be mistaken and get to know each other better.
When really is Aliexpress's birthday – when did the website appear?
The site started working on March 28, 2009 in test mode. The official opening took place a year later. But even then it was served as a celebration of 1 year of work. The event took place on March 19. A year later, the number of products on the marketplace reached 5,000,000.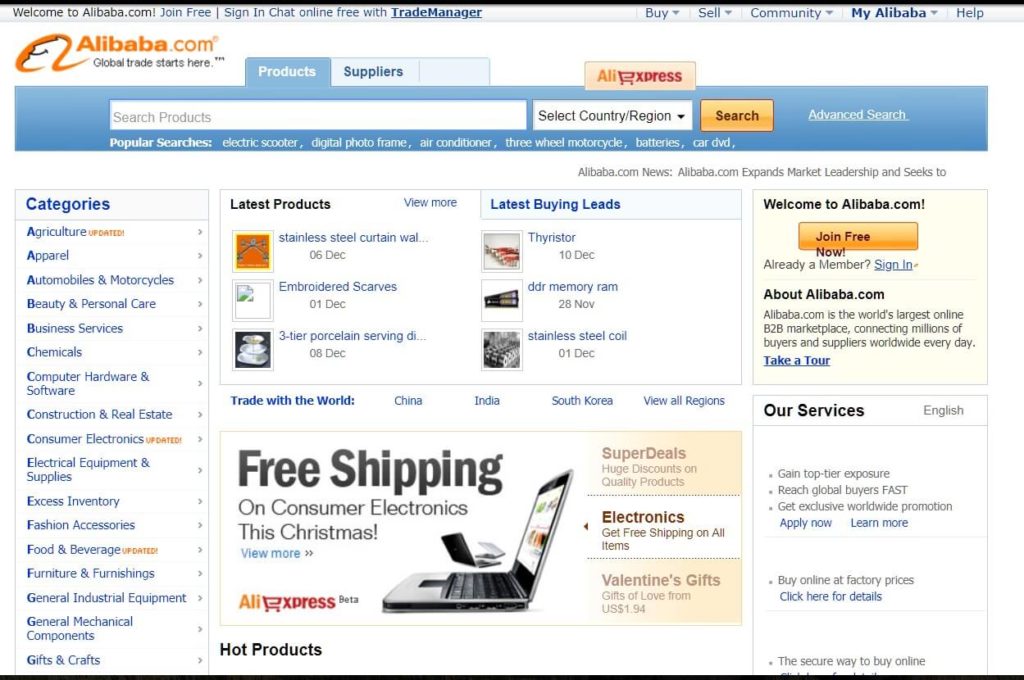 Since then, Aliexpress has celebrated its birthday every year. But the date was postponed from March 19 to 28.
What does Aliexpress give its customers for birthdays
Marketplace congratulates its customers. To receive a gift, you need to indicate your date of birth. This is done in the application, in the profile settings. The date is set in the "My Privileges" section. It must be displayed no later than two days before the holiday.

Then you will receive a gift every year. The size depends on your rating. At a minimum, you will be offered a large list of products with a 50% discount. In the future, coupons will be added to this list. If you actively buy and increase your rating.
In addition, you will receive personalized congratulations from the administration of the marketplace. You can pick up a gift only two days after your birthday.
The article used information about the birthdays of Aliexpress from the official website. And also from https://www.alizila.com/.
Event Details
Start Date :
2023-03-20
,10:00:00 am
End Date :
2023-04-26
,10:00:00 am
Website :
http://aliexpress.com
Price :
1 USD
Attendance Mode :
OnlineEventAttendanceMode
Status :
EventScheduled