How to Shop Smart on AliExpress in the Marshall Islands
| | |
| --- | --- |
| Language: | English |
| Payment: | USD ( US Dollar ) |
| Delivery: | 25-65 days |
Hey there, savvy shoppers of the Marshall Islands!  If you've ever found yourself scrolling through AliExpress, dreaming of snagging some awesome deals but hesitating because you're not quite sure how the whole process works, then you're in the right place. This guide is tailor-made for you. Yep, we're talking about navigating the e-commerce giant AliExpress, all from the comfort of your island paradise.
On this page:
We'll cover everything you need to know, from setting up your AliExpress account to making your first purchase and even tracking your order. Plus, for all you bargain hunters out there, we've got some special tips on how to never pay full price for anything on AliExpress. Curious? Well, keep reading!
How to Navigate AliExpress from the Marshall Islands
Setting Your Preferred Language, Currency, and Delivery Country
First thing's first: let's make sure AliExpress feels just like home.
Language: Once you're on the homepage, look at the top-right corner for the language option. Usually, it's set to English by default, but you can change it to any language you're comfortable with.
Currency: Right next to the language option is the currency selector. For a smooth shopping experience, set it to your local currency or any currency you'd like to shop in.
Country of Delivery: Make sure AliExpress knows you're in the Marshall Islands. Click on the 'Ship to' field, usually at the top left corner, and set it to the Marshall Islands.
Opening an AliExpress Account
If you're new to AliExpress, you'll need an account to start shopping.
Click on 'Join' or 'Sign In' at the top-right corner of the homepage.
You can sign up with your email or link your social media account.
Follow the prompts to create a password and voila, your account is set!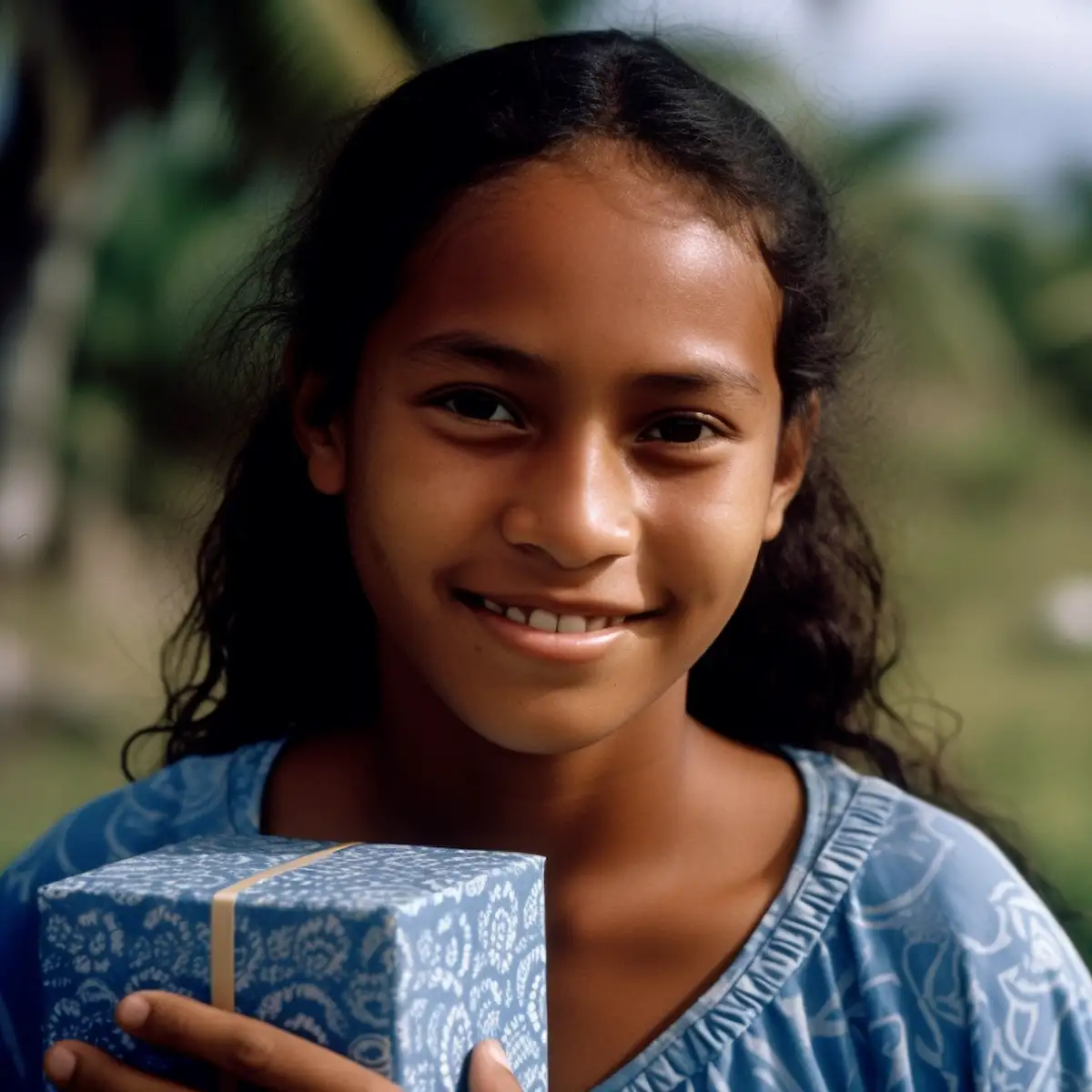 Entering Your Delivery Details
Having accurate delivery details is crucial. Here's how to get it right:
Once logged in, navigate to 'My AliExpress,' then click on 'My Shipping Address'.
You'll see a form asking for your delivery information, including your address, postal code, and phone number.
Double-check everything before hitting save. Trust us, you don't want your package landing somewhere in Guam.
Your First AliExpress Purchase
Ready to make your first purchase? Follow these easy steps:
Use the search bar to find what you're looking for or browse through categories.
Once you find the item, read its description carefully and check out user reviews.
Click 'Buy Now' or 'Add to Cart' if you want to continue shopping.
At checkout, choose your preferred payment method and confirm your shipping address.
Hit 'Place Order', and you're done!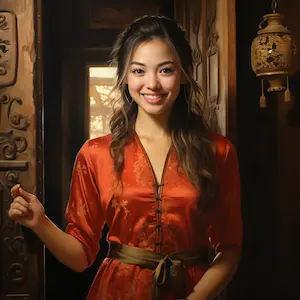 Special access to AliExpress. Just for you!
Get access to your personal page with products specially selected for you
Getting the AliExpress Mobile App
For shopping on-the-go, the AliExpress mobile app is a godsend.
Head to the App Store or Google Play and search for AliExpress.
Download and install the app.
Sign in using the same details as your desktop account.
The app often has exclusive deals, so keep an eye out for those.
And there you have it! The first steps to becoming an AliExpress pro, specifically aimed for our friends in the Marshall Islands. Now you're geared up to explore the world of AliExpress, all while enjoying some pretty sweet deals. Don't forget to bookmark our sales calendar for the latest information on AliExpress sales events.
How to Score Big Discounts on AliExpress
Ah, discounts—the magic word that makes every shopper's heart skip a beat!  When it comes to AliExpress, there are more ways to save than you might think. Let's dive into the smart ways to stretch your dollar, or whatever currency you're using, while shopping on AliExpress. Whether it's scoring coupons or stalking brand promotions, we've got the lowdown right here.
Regular and Seasonal Discounts
Mark your calendars, folks! AliExpress hosts a plethora of sales events throughout the year. From their massive 11.11 Global Shopping Festival to the end-of-season sales, there's always an opportunity to grab some discounts.
Black Friday & Cyber Monday: Typically in November, these sales are not to be missed!
Summer & Winter Sales: Seasonal clearance offers to overhaul your wardrobe.
Anniversary Sales: AliExpress likes to celebrate its birthday by giving YOU gifts—in the form of huge discounts.
Pro Tip: We maintain an ever-updated sales calendar right here on PoKupar, so make sure to check it frequently for the most up-to-date info on the next big AliExpress sale. You'll not only find the dates but also tips on how to maximize your savings during these events.
Spotting and Utilizing AliExpress Coupons
Coupons are your best friends for saving big. AliExpress offers a variety of them:
Store Coupons: Specific to individual stores. You'll often see these when browsing items or visiting a store's homepage.
AliExpress Coupons: These are sitewide and can be used in any store on AliExpress.
Select Coupons: These are given out during promotions and can only be used for selected items or stores.
To use a coupon, add items to your cart and proceed to checkout. You'll see an option to apply your coupons there. Easy-peasy!
Coupons by product category
Where to Locate Promotional Codes
Let's be honest, who doesn't love a good promo code? These are often shared during special promotions or can be found in your email if you're subscribed to AliExpress newsletters.
Check out our site for regularly updated promo codes you can use.
Follow AliExpress on social media, as they sometimes share codes there.
Subscribe to the AliExpress newsletter for exclusive codes sent straight to your inbox.
Day-to-day Savings and Brand Specials
Keep an eye out for individual brand promotions. Brands often run their own special discounts, which could range from flash sales to buy-one-get-one-free deals.
Frequently visit your favorite stores within AliExpress. You might stumble upon some exclusive brand coupons or flash sales.
Use the 'Wish List' feature to monitor prices over time, you never know when a price might drop.
Alright, savvy shoppers of the Marshall Islands, you're now equipped with all the tips and tricks to conquer AliExpress without breaking the bank. Armed with this information, you're well on your way to becoming a shopping wizard! And remember, for the most accurate and updated info on sales and coupons, our PoKupar sales calendar is your go-to resource.
So, what are you waiting for? Let those fingers do the walking and that shopping cart do the talking. Happy deal-hunting!
AliExpress promo codes for every month
Payment Options in the Marshall Islands
Hey, Islanders! Ready to hit that 'Buy Now' button but wondering what payment avenues are open to you? Say no more. Let's delve into what works best for residents of the Marshall Islands.
What Payment Methods Are Suited for You
Credit/Debit Cards: Visa, MasterCard, and the gang are always welcome.
E-Wallets: Think PayPal, Alipay, and so on.
Bank Transfers: A bit slower, but rock-solid.
Cash on Delivery: Not common, but still a viable option in some cases.
Remember, some sellers may have restrictions on certain payment methods. Always double-check before you check out!
Dodging Those Additional Charges
We all hate those hidden costs that just pop up out of nowhere, right? Here's how to keep 'em at bay:
Check for currency conversion fees if you're not paying in USD.
Some payment methods may have a service fee—read the fine print!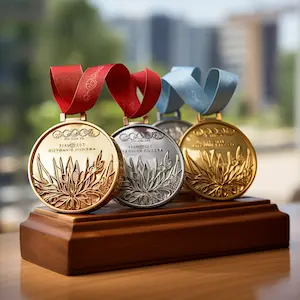 AliExpress Ratings – Best Products Today!
Get access to the most popular items. Discover what other shoppers are choosing
Shipping and Delivery to the Marshall Islands
Okay, you've finally clicked that 'Buy' button (congrats 🎉). What next? Let's demystify the journey your package takes from the AliExpress warehouse to your front door.
Picking Your Shipping Method
Standard Shipping: It's cost-effective but takes a little longer.
Express Services: DHL, FedEx, and the like. Faster but pricier.
ePacket: A nice balance between speed and cost.
Pro Tip: Always compare shipping options. Sometimes, faster doesn't necessarily mean more expensive.
Navigating Through the Marshall Islands Postal Service
If you opt for standard shipping or ePacket, your package will likely come through the local postal service. You can either pick it up from your nearest post office or have it delivered, depending on the service available.
What's the ETA?
Standard Shipping: 20-40 days
Express Services: 5-15 days
ePacket: 10-20 days
Your Package, Under Your Watchful Eye
You don't have to wait in the dark wondering where your package is. Use the tracking number provided by AliExpress to monitor its journey. You can do this either through the AliExpress site or app, or through third-party tracking websites.
And there you have it! You're not just an AliExpress shopper; you're now an empowered AliExpress shopper, right here in the Marshall Islands. Go ahead and grab those deals, and let the shopping spree commerce!
Navigating the Customs Labyrinth: Fees and More!
Hey savvy shoppers of the Marshall Islands, let's chat about the "not-so-fun" part of online shopping: Customs fees, VAT, and other charges. Yep, these can sometimes catch you by surprise, but we're here to help you navigate this maze, so there are no nasty shocks at your doorstep.
The Deal with Customs Fees
First off, what even are customs fees? Well, they're charges slapped on by the Customs and Border Protection Division here in the Marshall Islands. Think of it as their way of saying, "Hey, thanks for keeping us busy!"
Goods Below $500: You're in luck! Zero customs fee for you.
Goods $500 and Above: A 10% fee applies. So, if you're splurging, be prepared!
Understanding Value-Added Tax (VAT)
Next up, VAT. It's a tax you'll find on most goods and services here, and the rate sits at a clean 10%. So yes, that adorable cat mug you saw? It's got a 10% VAT.
Oh, There's More – Other Charges
But wait, there's more! (Cue infomercial voice). Apart from customs and VAT, keep an eye out for:
Brokerage Fees: These are what customs brokers charge you for making your shopping life easier by dealing with all the customs stuff.
Duty: A tax that's laid on specific items like alcohol, tobacco, and luxury goods. Because, you know, they're "special."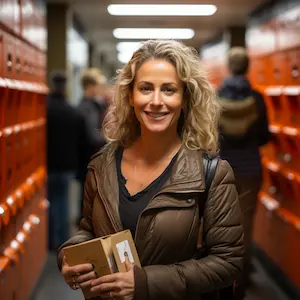 Shop on AliExpress tax-free and duty-free
Constant sale. Goods from local warehouses. Fast delivery, no additional taxes or fees
Real-World Examples, Because Math
Let's get practical and break down how this works with some good ol' math.
Example 1: You order something cool worth $500. With a 10% customs fee and 10% VAT, you'll end up paying $550 in total. Math is fun, right?
Example 2: So, you decide to go all out and order a $2,000 gizmo. Again, add 10% for customs and 10% VAT, and boom, your total is $2,200.
So, there you have it, folks! A crash course in understanding all those extra costs that may come knocking with your AliExpress package. As always, knowledge is power—especially when it comes to saving money.
Returns and Shopper Assurance Explained
So you've navigated the waters of AliExpress and even tamed the custom fees beast. But what happens if that snazzy gadget or chic dress doesn't meet your expectations? Don't worry; we've got you covered with this guide on AliExpress' return policy and buyer protection.
Returning Products on AliExpress: A How-To Guide
Let's be real. Sometimes what you get isn't what you expected. Maybe it doesn't fit, or perhaps it doesn't vibe with your style. Whatever the reason, AliExpress has a return framework that's pretty straightforward:
Step 1: Log into your AliExpress account and go to 'My Orders.'
Step 2: Find the item you're not thrilled about and click on 'Return Item.'
Step 3: Fill out the return form, explaining why you're sending it back.
Once you've done that, wait for a response from the seller. They'll tell you where to ship the item and how to go about it. Just remember to keep all the original packaging!
AliExpress' Trusty Sidekick: Buyer Safeguards
Nobody likes to feel vulnerable when shopping online. That's why AliExpress has buyer protection policies to have your back. These include:
Full Refund: If your item never shows up or is significantly different from its description, you're eligible for a full refund.
Partial Refund: If you receive an item that's not quite right but you still want to keep it, you can get a bit of your money back.
AliExpress Sale: Secret Discounts Await You!
Discover a world of secret deals and discounts, available to our customers only. Don't miss out!
Contacting AliExpress Customer Service in the Marshall Islands
Alright, so maybe you've got some questions, or perhaps you've run into a hiccup during your AliExpress journey. Not to fret, help is just a few clicks—or a phone call—away.
Your Lifeline to AliExpress: Customer Support Channels
Your first stop for any concerns should be AliExpress' Help Center. It's a treasure trove of FAQs. But if you need human interaction:
Live Chat: Yes, you can talk in real-time to a customer support agent.
Email: Sometimes, explaining your issue needs more than just a chat window.
AliExpress Local and Global Office Info
Guess what? AliExpress has a nearby office for all our friends in the Marshall Islands. If you're curious or happen to be in Australia, it's at Level 2, 411 Collins Street Melbourne, Victoria VIC 3000.
For more intricate issues or if you just like keeping tabs, the main office is in China.
And there you have it! Whether you're returning an item, safeguarding your purchases, or looking to have a chat with customer service, AliExpress has systems in place to keep your shopping spree smooth and worry-free.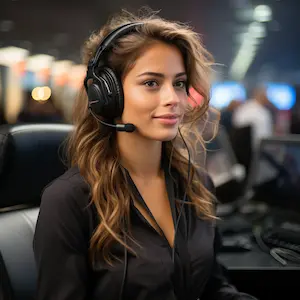 AliExpress Official Support 24/7
Get help from the official support team. Contact an operator right now
Reviews and Shopping Stories from the Marshall Islands
Hey, fellow islanders! Wondering what your neighbors think of shopping on AliExpress? Well, we went ahead and gathered some insights just for you. Plus, we've got some handy tips for newbies, straight from the experienced folks right here in the Marshall Islands.
Voices of the Marshallese: User Reviews Summarized
Guess what? The general consensus is pretty favorable! Here's what folks are saying:
Convenience: Island life is beautiful, but it can limit our shopping options. Many praise AliExpress for making a wider range of products accessible.
Value for Money: Most users feel they get a bang for their buck, especially when using our nifty sales calendar for seasonal deals.
Shipping: A mixed bag here. While some commend the shipping times, others say it can be a bit of a waiting game. Patience is key!
First-Timer Tips and Tricks
If you're new to the AliExpress playground, you're in for a treat. But before you dive in:
Compare, Compare, Compare: Don't just settle for the first listing you see; make sure you're getting the best deal.
Read Reviews: Not just for the product but also for the seller. A reputable seller usually equates to a good shopping experience.
Check for Coupons: A few extra minutes spent hunting for coupons can mean a few extra bucks in your pocket.
The Good, the Bad, and the Trustworthy: Weighing AliExpress
Alright, so AliExpress is convenient and full of variety, but let's dig a bit deeper into the pros and cons, shall we?
Building a Trustworthy Relationship: Security Measures
You wouldn't invite a stranger into your home without some vetting, right? The same should apply to online shopping:
Two-Factor Authentication: Always enable this for an extra layer of security.
Secure Payment Methods: Use options like AliPay or PayPal for a secure money exchange.
How to Spot Quality: Your Checklist
While variety is a strong suit for AliExpress, it also means you have to sift through the haystack to find the golden needle:
Brand Verification: Look for sellers who are 'Top Brands'; it's usually a good indicator of quality.
Check Ratings and Reviews: Go beyond the stars and actually read some reviews to know what you're getting into.
Watch Out: Safety Red Flags
Last but not least, here are some red flags you absolutely need to watch out for:
Suspiciously Low Prices: If it's too good to be true, it probably is.
Lack of Reviews or Ratings: If no one is talking about it, there's usually a reason.
And there you have it, your comprehensive guide to getting the most out of AliExpress right here in the Marshall Islands. From scoring the best deals to ensuring you're safe and secure, we've got your back. Happy shopping, everyone!