Master Smart Shopping on AliExpress in Pakistan
| | |
| --- | --- |
| Language: | English |
| Payment: | PKR ( Pakistani Rupee ) |
| Delivery: | 25-65 days |
Dive into the world of AliExpress in Pakistan – a realm where diversity in products meets convenience and affordability. This guide is designed to unveil the essentials of navigating and making the most of AliExpress for Pakistani shoppers. From setting up your account to making that first exciting purchase, we cover all the critical steps to ensure a smooth and enjoyable online shopping experience. Whether you're a seasoned online shopper or new to the digital marketplace, this article promises to enrich your understanding and enhance your shopping journey on one of the world's most popular e-commerce platforms.
On this page:
How to Shop on AliExpress from Pakistan
Adjusting AliExpress Settings for Pakistani Shoppers
Tailor AliExpress to fit your local needs:
Language Preferences: Select English or any other preferred language for ease of navigation.
Currency Setting: Change the currency to Pakistani Rupee (PKR) for transparent pricing and budgeting.
Country Selection: Set Pakistan as your default delivery country to get accurate shipping information and costs.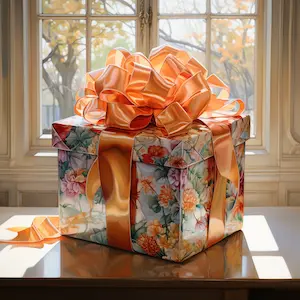 Get a gift for registering on AliExpress
Choose a gift for yourself for coming to the site. Let AliExpress pay for your first purchase
Creating Your AliExpress Account: Step-by-Step Guide
Easily set up your AliExpress account:
Visit AliExpress: Access the platform via the official website or mobile app.
Sign-Up: Click on 'Sign Up' and fill in the required details like email or mobile number.
Verification Process: Complete the verification sent to your email or phone for account security.
Profile Setup: Enter additional personal details and your shipping address in Pakistan.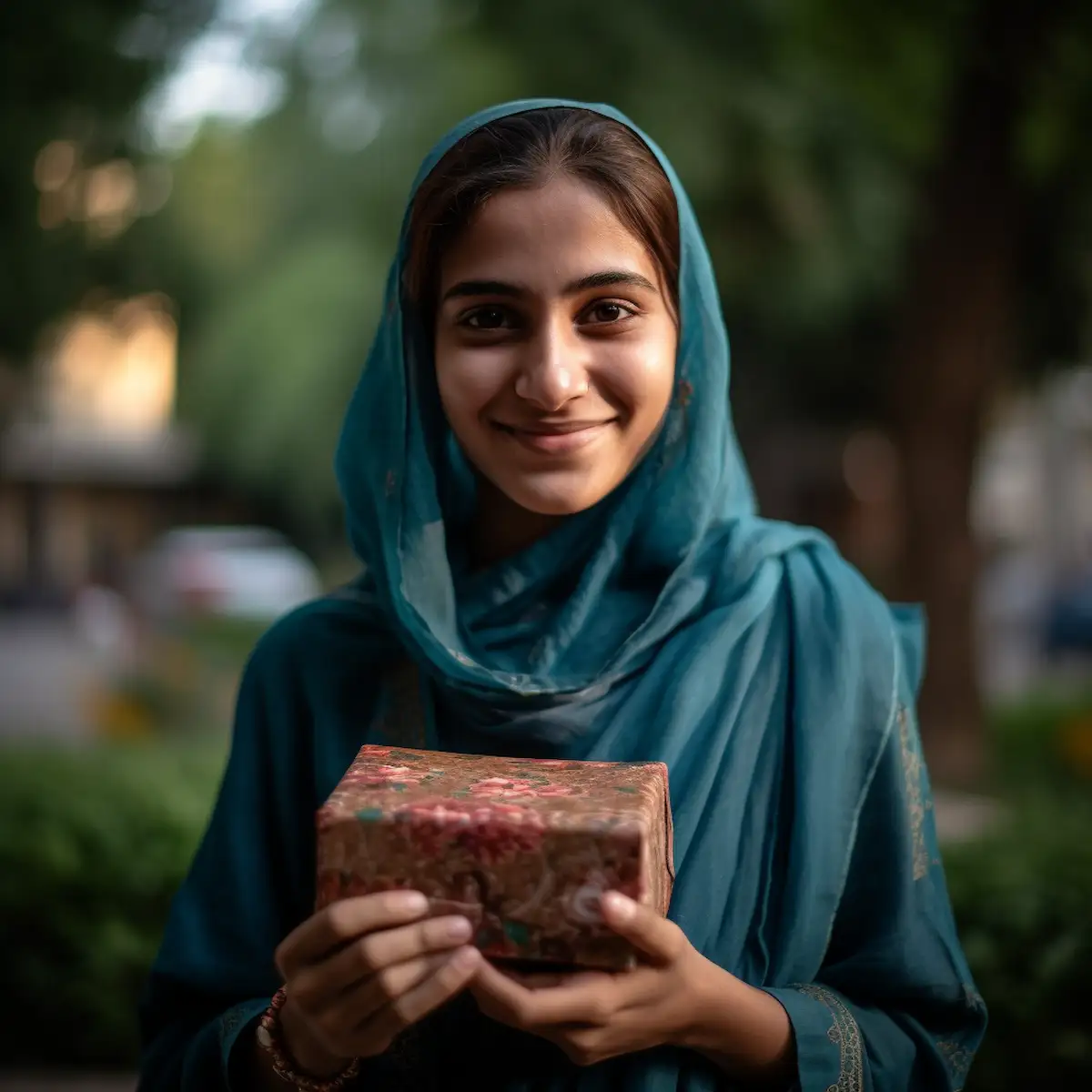 Entering Your Shipping Address: Accurate Details for Shipments
Ensure smooth delivery with correct address details:
Complete Address: Include all necessary information like your house number, street name, city, and postal code.
Double-Check for Accuracy: Verify that all details are correct to avoid any delivery issues.
Initiating Your First Purchase: A Guide for Pakistani Customers
Make your first AliExpress purchase confidently:
Product Selection: Explore the wide range of available products. Utilize search filters to find exactly what you need.
Payment Options: Select from various payment methods, including credit/debit cards and other online payment systems accessible in Pakistan.
Review Shipping Options: Choose a shipping method that provides a balance between cost and estimated delivery time to Pakistan.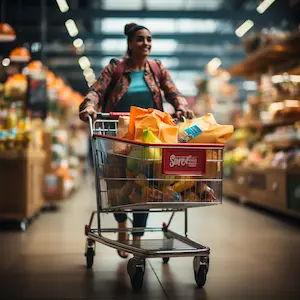 Fast. Profitable. Convenient. AliExpress discounts!
Learn about fresh promo codes, the best purchases, and hot brands faster than others. Save time and money!
AliExpress Mobile App: Shopping on the Go in Pakistan
Enhance your shopping experience with the mobile app:
App Download: Get the AliExpress app from the Google Play Store or Apple App Store.
App Features: Enjoy features like personalized recommendations, order tracking, and exclusive deals.
Order Management: Manage your purchases and communicate with sellers directly through the app.
For shoppers in Pakistan, AliExpress opens up a world of diversity, affordability, and convenience. Stay tuned as we delve deeper into smart shopping strategies, payment options, and understanding the shipping logistics tailored for Pakistani consumers.
Smart Shopping on AliExpress: Paying Less for More
For Pakistani shoppers looking to get the most out of their AliExpress experience, understanding how to access and utilize various deals, discounts, coupons, and promo codes is key. This section guides you through the process of unlocking these savings opportunities, ensuring you can enjoy more for less. From taking advantage of regular sales events to using coupons and promo codes, these strategies are designed to help you make the most of your shopping experience.
Unlocking Deals and Discounts: Navigating Regular Sales Events
Stay ahead with AliExpress's various sales events:
Regular Sales Events: Keep an eye out for major sales events like the 11.11 Global Shopping Festival, Anniversary Sale, and more. These events often offer significant discounts across a wide range of products.
Seasonal Promotions: Look out for seasonal sales events such as Ramadan Sales, Summer Sales, and the Black Friday Sale that offer great opportunities for additional savings.
Sales Calendar for Pakistan: Utilize our specially curated sales calendar to stay informed about upcoming sales events. Planning your purchases around these dates can lead to substantial savings.
Coupons by product category
Harnessing the Power of Coupons: Finding Valid Options in Pakistan
Maximize your savings with AliExpress coupons:
Where to Find Coupons: Regularly check the AliExpress homepage, product pages, and promotional emails for available coupons. Special attention should be given to coupons specifically targeting Pakistani shoppers.
Using the Coupon Center: The AliExpress Coupon Center is a hub where you can find and collect various coupons applicable to different products and sellers.
Applying Coupons at Checkout: Remember to apply the right coupons before completing your purchase to benefit from the discounts.
Snagging Promo Codes: Strategies for Pakistani Shoppers
Make additional savings with promo codes:
Finding Promo Codes: Stay updated with AliExpress's newsletters, social media updates, and app notifications for exclusive promo codes.
Effective Usage: When you find a promo code, enter it at the checkout page and ensure you meet any specific terms like minimum purchase requirements or specific item applicability.
AliExpress promo codes for every month
Everyday Savings and Brand Promotions: Spotting and Taking Advantage
Don't miss out on daily deals and brand-specific promotions:
Daily Offers: AliExpress features daily offers and flash sales, which include discounted products across various categories.
Brand-Specific Promotions: Keep an eye out for exclusive promotions and discounts from popular brands on AliExpress, offering high-quality products at reduced prices, sometimes with offers unique to the Pakistani market.
By utilizing these smart shopping strategies, Pakistani shoppers can enhance their AliExpress experience. Not only does this approach provide access to a vast array of products, but it also ensures the benefits of discounts and savings. Stay savvy and make the most of your online shopping!
Payment Options in Pakistan
Navigating the payment options on AliExpress is crucial for Pakistani shoppers. This section provides an overview of the various payment methods available for users in Pakistan and advice on handling additional fees. Understanding these options ensures a seamless transaction process, enhancing the overall shopping experience on AliExpress.
Payments Made Easy: Review of Payment Methods Available in Pakistan
AliExpress caters to Pakistani customers with diverse payment options:
Credit and Debit Cards: Major credit and debit cards like Visa and MasterCard are commonly accepted.
E-Wallets: Options such as PayPal, offering secure and convenient transactions.
Bank Transfers: Some local banks may facilitate direct bank transfers for online purchases.
Local Payment Methods: Availability of localized payment methods suited to Pakistani users, ensuring easier transactions.
AliExpress Sale: Secret Discounts Await You!
Discover a world of secret deals and discounts, available to our customers only. Don't miss out!
Fee Structure Uncovered: Managing Additional Costs
Minimize unexpected expenses during transactions:
Currency Conversion Fees: Be aware of fees associated with converting PKR to USD or other currencies, typically charged by banks or card issuers.
Transaction Fees: Check if your chosen payment method incurs any additional fees.
Customs and Import Taxes: Purchases may be subject to customs duties and taxes upon entering Pakistan, which are not included in the purchase price on AliExpress.
Logistics: Shipping and Delivery in Pakistan
Understanding the logistics of shipping and delivery is key to a satisfying online shopping experience for customers in Pakistan. This section provides insights into shipping methods, local postal service use, expected delivery timelines, and package tracking.
Selecting a Shipping Method: Analysis of Options to Pakistan
Various shipping options cater to different needs:
Standard Shipping: Often cost-effective with longer delivery times.
Express Shipping: Faster delivery services like DHL or FedEx are available at an additional cost.
AliExpress Standard Shipping: A balanced choice offering quicker delivery than standard shipping at a reasonable price increase.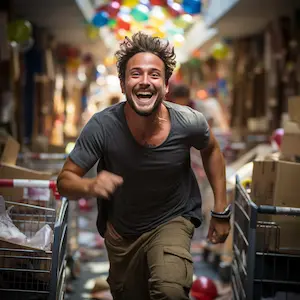 AliExpress Discounts: 48 Hours of Hot Deals!
Discover the popular items other shoppers around the world are choosing. Hurry up and buy!
Local Postal Service Insights: Using Pakistan Post for Deliveries
Pakistan Post: For standard shipping items, Pakistan Post is typically responsible for the final delivery. Delivery times may vary based on location and package size.
Expected Delivery Timelines: Delivery Expectations for Pakistani Shoppers
Understanding delivery timelines helps in planning purchases:
Standard Shipping: Delivery might take about 15-60 days, though this varies based on customs processing and local postal service efficiency.
Express Shipping: Generally reduces delivery time to about 7-20 days.
Tracking Your Packages: Monitoring Order Progress
Stay updated on your order's journey:
AliExpress Tracking: Use the provided tracking number on AliExpress's website or app.
Local Tracking: Once the package arrives in Pakistan, it can often be tracked using Pakistan Post's system for more detailed updates.
By understanding these payment and shipping details, shoppers in Pakistan can enjoy a smoother and more efficient AliExpress experience, equipped with the knowledge to manage payments and track their orders from dispatch to delivery.
Understanding Customs Fees for AliExpress Orders in Pakistan
For shoppers in Pakistan using AliExpress, understanding the customs fees charged by the Federal Board of Revenue (FBR) is crucial for accurately anticipating the total cost of their purchases. This section aims to clarify the customs fees, Value-Added Tax (VAT), and other potential charges like brokerage fees and duties, providing Pakistani consumers with a comprehensive overview of the expenses involved in importing goods.
Customs Fees
The customs fees in Pakistan are determined as follows:
For Goods Valued Below PKR 10,000: No customs fee is charged, with the rate set at 0%.
For Goods Valued at PKR 10,000 or More: A customs fee of 2.5% is applied to the total value of the order.
Value-Added Tax (VAT)
VAT is applicable on most goods and services in Pakistan:
VAT Rate: The current VAT rate in Pakistan is 17%. This tax is levied on the total value of your order, including the cost of the product, shipping fees, and any applicable customs fees.
Other Charges
In addition to customs fees and VAT, there might be other costs:
Brokerage Fees: These are fees charged by customs brokers to facilitate the clearance of your goods through customs. The cost varies depending on the value of your order and the broker you choose.
Duty: Certain goods, such as alcohol, tobacco, and luxury items, may attract a duty tax. The rate of duty depends on the specific category of the goods you order.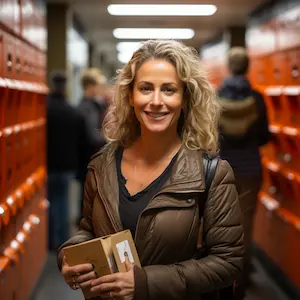 Shop on AliExpress tax-free and duty-free
Constant sale. Goods from local warehouses. Fast delivery, no additional taxes or fees
Practical Examples
To better understand these fees, consider the following scenarios:
Order Value PKR 10,500:

Customs Fee: 2.5% of PKR 10,500, amounting to PKR 262.50.
VAT: 17% on the total value (including customs fee), adding PKR 1,785.
Total Cost: PKR 10,500 (product) + PKR 262.50 (customs fee) + PKR 1,785 (VAT) = PKR 12,547.50.

Order Value PKR 200,000:

Customs Fee: 2.5% of PKR 200,000, amounting to PKR 5,000.
VAT: 17% on the total value (including customs fee), adding PKR 34,000.
Total Cost: PKR 200,000 (product) + PKR 5,000 (customs fee) + PKR 34,000 (VAT) = PKR 239,000.
By being aware of these customs fees, VAT, and additional charges, shoppers in Pakistan can more accurately plan their budgets when purchasing from AliExpress, ensuring no unexpected costs arise upon the arrival of their orders.
Returns, Refunds, and Buyer Protection
For Pakistani consumers shopping on AliExpress, understanding the platform's return, refund, and buyer protection policies is crucial for a secure and satisfactory shopping experience. This section focuses on how these policies apply specifically to Pakistani shoppers and outlines the safeguards provided by the AliExpress Buyer Protection program.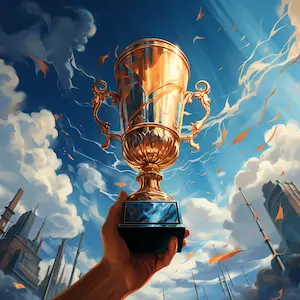 Best Price of the Month! Only Today on AliExpress
Don't miss your chance! Purchase items at the lowest prices!
AliExpress's Return Policies: A Pakistani Perspective
AliExpress has clear return policies in place:
Return Period: Generally offers a 15-day return window from the date the item is received.
Process for Returns: To initiate a return, access your AliExpress account, locate the relevant order, and follow the instructions to request a return or refund.
Return Conditions: Eligible for returns if items are damaged, not as described, or have quality issues. Adequate proof such as photos or videos is required.
Shipping Costs for Returns: Return shipping costs may fall on the buyer, unless the return is due to a seller error, in which case the seller typically covers these costs.
Securing Your Transactions: AliExpress Buyer Protection in Pakistan
AliExpress offers robust buyer protection:
Refund Guarantee for Non-Delivery: Full refunds are available if items don't arrive within the guaranteed delivery time.
Misdescribed Items: If an item is significantly different from its description, buyers have the option for a full refund or a partial refund and keep the item.
Dispute Resolution System: In case of disputes, AliExpress intervenes to provide fair resolutions between buyers and sellers.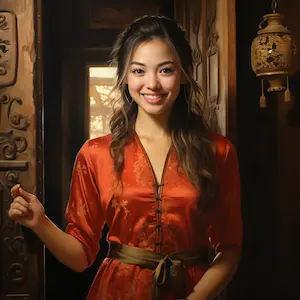 Special access to AliExpress. Just for you!
Get access to your personal page with products specially selected for you
Customer Service for Pakistani Shoppers
Effective customer service is vital for Pakistani users on AliExpress. This section guides users on how to reach out for assistance and provides information about AliExpress's main office.
AliExpress Customer Support: Reaching Out from Pakistan
Multiple options for contacting customer support:
Online Assistance: Available through the AliExpress website or app, including live chat and email support.
Help Center: Offers extensive resources with answers to various queries and issues.
Local AliExpress Contacts and Main Office Information
Local Representation: There is no specific local office in Pakistan. The primary mode of support is online through the AliExpress platform.
Main Office Address and Contact:

Hangzhou (Yuhang District),
969 West Wen Yi Road,
Yu Hang District, Hangzhou 311121,
Zhejiang Province, China.
Tel: (+86) 571-8502-2088

Language and Operational Hours: Consider potential language barriers and time zone differences when contacting the main office in China.
With these return, refund, and buyer protection policies, Pakistani consumers can shop with confidence on AliExpress. In case of any issues, the comprehensive customer support system, including the main office in China, is equipped to provide the necessary assistance.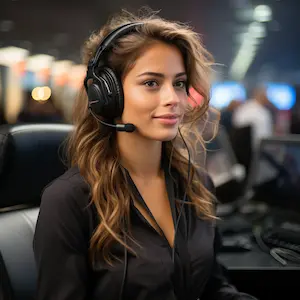 AliExpress Official Support 24/7
Get help from the official support team. Contact an operator right now
Real Shopping Experiences from Pakistan
Gathering insights from the experiences of Pakistani shoppers on AliExpress can offer invaluable lessons, especially for those new to the platform. This section aims to compile feedback from the Pakistani community and provide practical advice from experienced AliExpress users in Pakistan.
Community Feedback: Collating Reviews from Pakistani AliExpress Users
Insights from Pakistani users typically focus on several key aspects:
Product Range and Availability: Many appreciate the wide variety of products available on AliExpress, noting the platform's ability to offer items not readily available in local Pakistani markets.
Price Comparison: Users often mention the competitive pricing on AliExpress, though some caution about considering additional costs like shipping and customs.
Shipping and Delivery: There are mixed reviews regarding shipping times, with some users experiencing delays, while others report timely deliveries.
Customer Service Experiences: The level of satisfaction with AliExpress customer service varies, with some users reporting positive experiences in resolving issues, while others encounter challenges.
Tips for Novices: Advice from Seasoned Pakistani AliExpress Shoppers
For new users in Pakistan:
Start with Smaller Orders: Test the waters with less expensive items to gauge shipping times and product quality.
Read Reviews and Seller Ratings: Check seller ratings and customer reviews for insights into product quality and seller reliability.
Be Mindful of Additional Costs: Consider potential customs fees and shipping costs when making a purchase.
Understand Shipping Options: Be aware of different shipping methods and choose one that balances cost and delivery time.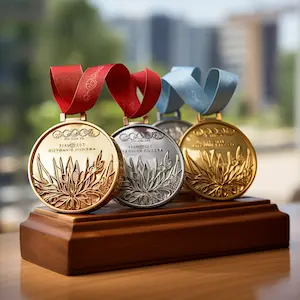 AliExpress Ratings – Best Products Today!
Get access to the most popular items. Discover what other shoppers are choosing
Evaluating AliExpress in Pakistan
A balanced examination of AliExpress can help Pakistani users understand the platform's advantages and limitations, ensuring safe and satisfactory shopping experiences.
Pros and Cons: Balanced Examination for Pakistani Users
Pros:
Diverse Product Selection: Offers a vast range of products that might not be available locally in Pakistan.
Competitive Pricing: Generally provides good value for money.
Cons:
Variable Shipping Times: Delivery times can be inconsistent, sometimes leading to delays.
Quality Variability: Product quality can vary, making it important to carefully review product descriptions and ratings.
Trust and Security Measures: Ensuring Safe Purchases
Secure Payment Options: Utilize AliExpress's secure payment methods for safe transactions.
Buyer Protection: Take advantage of AliExpress's buyer protection policies, which cover issues like non-delivery and misdescribed items.
Quality Control: How to Verify Product Quality
Detailed Product Analysis: Examine product descriptions, specifications, and images thoroughly.
Utilize Customer Reviews: Customer feedback and reviews can provide real insights into the quality and authenticity of products.
Spotting and Avoiding Red Flags: Security Tips for Pakistani Shoppers
Beware of Unrealistic Pricing: Extremely low prices can indicate counterfeit or substandard products.
Avoid Off-Platform Transactions: Keep all communications and transactions within AliExpress to ensure protection under the buyer protection program.
Stay Informed About Import Regulations: Understanding Pakistan's import regulations can help avoid unexpected customs fees and taxes.
By considering these real experiences, tips, and evaluations, Pakistani users can make informed decisions, ensuring they enjoy a safe, reliable, and enjoyable shopping experience on AliExpress.
Other Online Shopping Venues
Exploring alternatives to AliExpress offers Pakistani consumers a broader perspective on the online shopping landscape. This section compares various e-commerce platforms available in Pakistan, analyzing them one by one. This comparative approach helps in identifying the right platform based on specific shopping needs and preferences.
Daraz.pk – The Local Contender
Product Range: Daraz.pk offers a wide variety of products, with a strong focus on local and regional brands, which might be more attuned to Pakistani consumers' needs.
Pricing: Generally competitive, often with various discounts and deals specific to the Pakistani market.
Shipping and Delivery: Being a local platform, Daraz.pk typically provides faster delivery within Pakistan compared to international platforms like AliExpress.
Customer Service: Offers localized customer service, potentially offering more direct and culturally relevant communication.
Amazon – The Global Giant
Product Diversity: Amazon's international inventory is vast, though not all products may ship to Pakistan.
Pricing: Prices can be higher, especially considering shipping and import fees to Pakistan.
Shipping: Delivery times can vary, and shipping costs might be higher due to international logistics.
Customer Support: While customer support is comprehensive, it may not be as localized as Pakistani platforms.
eBay – The Diverse Marketplace
Product Selection: eBay offers a unique range of products, including second-hand and vintage items.
Pricing Model: The bidding system on eBay can result in both bargains and overpriced goods, depending on the item and seller.
Shipping to Pakistan: Shipping options and costs vary significantly depending on the seller.
User Experience: eBay's buyer protection offers a layer of security, but dealing with individual sellers requires careful attention to ratings and reviews.
Telemart – The Pakistani Electronics Hub
Specialization: Telemart is known for its focus on electronics and tech products.
Competitive Pricing: Offers competitive pricing, especially for tech gadgets, with occasional special deals.
Delivery Services: Efficient delivery services within Pakistan.
Customer Service: Provides localized customer support, which can be more accessible for Pakistani users.
Yayvo – Emerging Online Retailer
Product Assortment: Offers a wide range of products, including electronics, fashion, and household items.
Price Range: Competitive pricing with occasional discounts and special offers.
Delivery in Pakistan: Generally provides quick and reliable delivery services across Pakistan.
Customer Support: Yayvo's customer support is tailored to the local audience, offering a more personalized shopping experience.
By evaluating these alternatives, Pakistani shoppers can choose an online shopping platform that best fits their specific needs, whether that's product variety, pricing, shipping speed, or customer service. Each platform has its unique strengths, and the choice often depends on the individual's shopping priorities.