Complete Guide to Online Shopping on Aliexpress in Algeria
| | |
| --- | --- |
| Language: | العربية |
| Payment: | DZD ( Algerian Dinar ) |
| Delivery: | 10-30 days |
Are you on the hunt for great deals in Algeria? Looking for a convenient and quick way to purchase quality products at affordable prices? AliExpress is the platform you've been searching for! In this article, we'll guide you through everything you need to know about AliExpress in Algeria.
On this page:
What is AliExpress?
AliExpress is an online retail platform established in 2010 by the Alibaba Group. It allows consumers worldwide to buy products at highly competitive prices, directly from manufacturers or third-party sellers. If you're wondering why AliExpress is so cheap, it's primarily because of its direct-to-consumer model, cutting out the middlemen.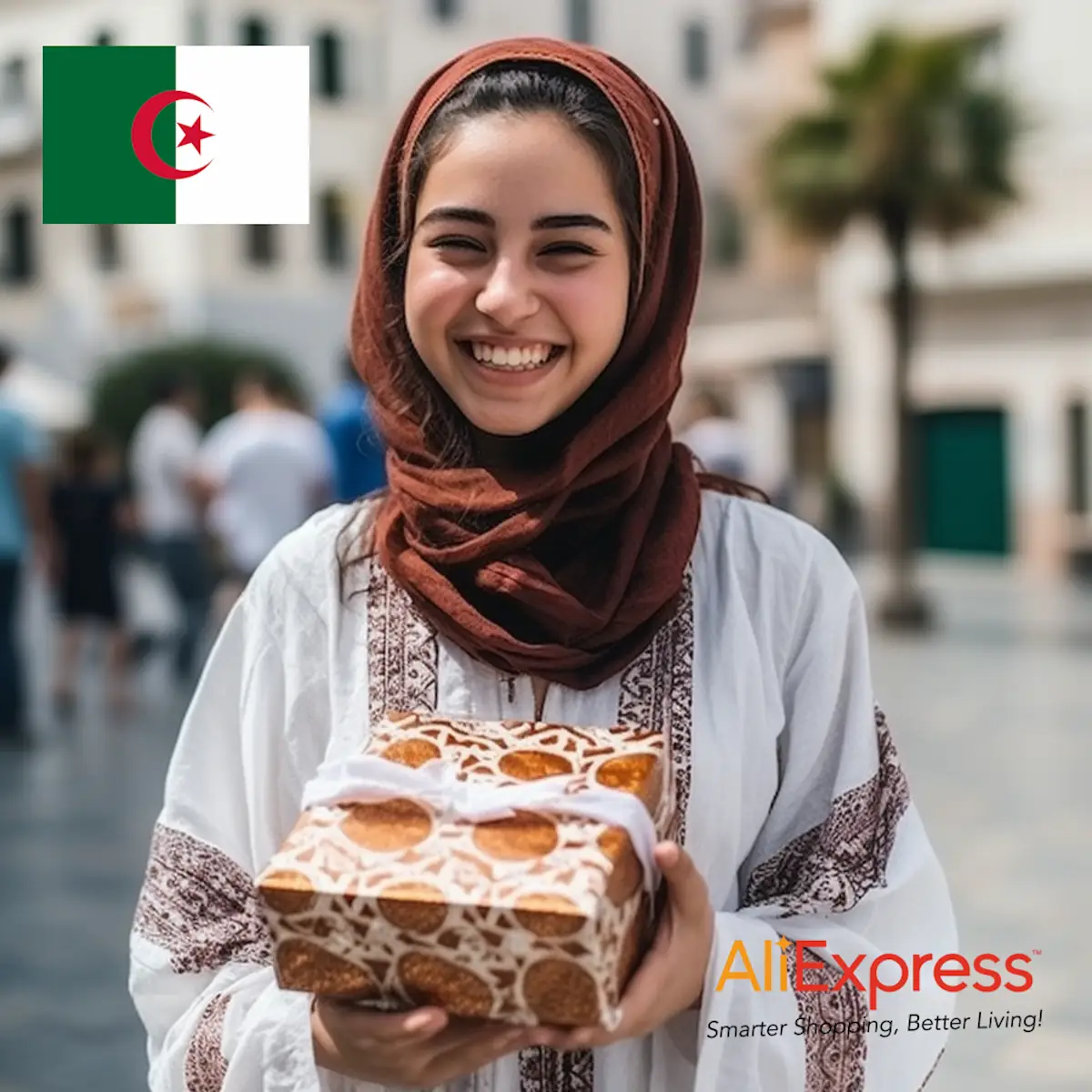 Why Choose AliExpress in Algeria?
Wide Range of Products
AliExpress offers an immense variety of products, from clothing and electronic gadgets to beauty products and home goods. You can find almost anything you're looking for. If you're interested in the types of products available, check out the AliExpress catalog.
Competitive Pricing
AliExpress is renowned for its competitive prices, often much cheaper than what local stores offer. For the best deals, you can visit our AliExpress Discounts page to find the latest coupons and promo codes.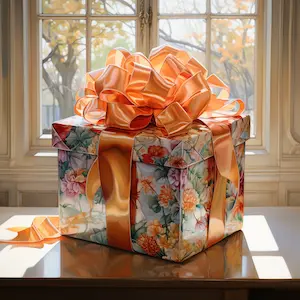 Get a gift for registering on AliExpress
Choose a gift for yourself for coming to the site. Let AliExpress pay for your first purchase
International Shipping
AliExpress provides international shipping, including to Algeria. The shipping duration varies depending on the product and the seller but generally falls between 2 and 6 weeks. For more information on shipping, you can read about AliExpress shipping options.
Buyer Protection
AliExpress offers robust buyer protection, allowing you to get a refund if the product received does not match the description or if it hasn't been delivered. This feature adds an extra layer of security to your online shopping experience.
Coupons by product category
How to Shop on AliExpress from Algeria
Shopping on AliExpress from Algeria is a straightforward process. Here's how:
Create an account on AliExpress by clicking the "Sign Up" button at the top of the homepage.
Search for the product you wish to buy using the search bar at the top of the homepage. You can also browse through different product categories.
Once you've found the product, click on "Buy Now" or "Add to Cart."
Fill in your shipping and payment details.
For a more detailed guide on how to make a purchase, you can visit our How to Buy page.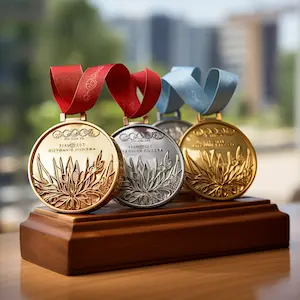 AliExpress Ratings – Best Products Today!
Get access to the most popular items. Discover what other shoppers are choosing
Tips for Shopping on AliExpress from Algeria
Check Reviews and Ratings
Before making a purchase, it's crucial to check the reviews and ratings of both the product and the seller. This will give you a good idea of the product's quality and the seller's reliability. For more tips on this, you can read our article on how to find on AliExpress.
Compare Prices
It's always a good idea to compare prices between different sellers to find the best deal. You can also make use of AliExpress coupons to save even more on your purchase.
Use Secure Payment Methods
AliExpress offers various secure payment methods, including credit cards and electronic wallets. Make sure to choose a payment method that you're comfortable with.
Be Cautious
Avoid products that seem too good to be true or sellers with a rating lower than 90%. Always exercise caution to ensure a safe shopping experience.
AliExpress promo codes for every month
Pros and Cons of Using AliExpress in Algeria
Pros
Wide selection of products
Competitive prices
International shipping
Robust buyer protection
Cons
Variable shipping duration
Risk of encountering fraudulent sellers or counterfeit products
Language barriers when communicating with sellers
Despite these drawbacks, AliExpress remains a popular choice for shoppers in Algeria, especially those looking to save on their online purchases. For more on the advantages and disadvantages, you can check out our article on AliExpress countries.
AliExpress Sale: Secret Discounts Await You!
Discover a world of secret deals and discounts, available to our customers only. Don't miss out!
AliExpress Shipping Options in Algeria
Standard Shipping
Standard shipping is the most common method for AliExpress purchases. This shipping method can take between 20 and 60 business days, depending on the seller and the final destination.
Express Shipping
If you're in a hurry to receive your AliExpress purchases, you can opt for express shipping, which usually takes between 5 and 15 business days. For more details on faster shipping options, you can visit our goods with fast delivery page.
Air Shipping
Air shipping is another option for receiving your AliExpress purchases in Algeria. This method is generally faster than standard shipping but can be more costly.
For a comprehensive guide on AliExpress shipping options in Algeria, you can read our article on AliExpress shipping.
Customs Fees, Taxes, and Other Charges for Ordering from AliExpress to Algeria
When you're shopping on AliExpress from Algeria, it's crucial to be aware of the additional costs that might be incurred. These can include customs fees, taxes, and other charges. Here's what you need to know:
Customs Fees
Customs fees are levied by the Algerian customs authority to cover the cost of processing imported goods. The fee is calculated based on the value of your order:
Goods valued less than DZD 1,000: 0% customs fee
Goods valued at DZD 1,000 or more: 5% customs fee
Value-Added Tax (VAT)
VAT is applicable to most goods and services sold within Algeria. The current VAT rate stands at 19%.
Other Charges
Apart from customs fees and VAT, you might also be responsible for:
Brokerage Fees: These are charged by a customs broker to help you clear your goods. The fee varies depending on the value of your order and the broker you use.
Duty: This is a tax on specific goods like alcohol, tobacco, and luxury items. The amount varies based on the type of goods.
Examples to Consider
Order Value DZD 100: For a product costing DZD 100 and classified as general merchandise, you'd incur a 5% customs fee and a 19% VAT. Your total cost would be DZD 165.00, inclusive of all additional charges.
Order Value DZD 1,000: For a product costing DZD 1,000, you'd incur a 5% customs fee and a 19% VAT. Your total cost would be DZD 1,190.00, inclusive of all additional charges.
Tips to Avoid Extra Charges
Here are some ways to minimize or avoid these additional costs:
Order Below DZD 1,000: Orders valued at less than DZD 1,000 are not subject to customs fees or taxes.
Declare the True Value: Under-declaring the value can result in additional charges.
Use a Comprehensive Shipping Service: Some services like DHL and UPS offer customs clearance, helping you avoid brokerage fees.