The A to Z of AliExpress Shopping in Hong Kong
| | |
| --- | --- |
| Language: | English |
| Payment: | HKD ( Hong Kong Dollar ) |
| Delivery: | 15-50 days |
Hello to all you savvy Hong Kong shoppers out there! If AliExpress is a marketplace you've been curious about but haven't yet ventured into, this is your go-to guide. We've tailored this article especially for you to make your AliExpress journey smooth and fun. From getting your account ready to clicking on that first purchase, we're here to help every step of the way. So why wait? Let's dive right in!
On this page:
Navigating AliExpress for Hong Kong Shoppers
Customizing AliExpress for You
First on the agenda is to make AliExpress feel like home. Go to the top-right corner of the homepage to find the options for language and currency settings. Hong Kong shoppers will likely want to switch the currency to Hong Kong Dollar (HKD). Also, make sure to set your delivery country as Hong Kong so that you see only the products that can be shipped to you. And just like that, AliExpress is tailored to your local needs!
Setting Up Your Account
Before you fill that shopping cart, let's get your account sorted. Click on 'Join' on the top right of the homepage, and you'll be whisked away to a sign-up page. You can use your email or even faster, connect through your Facebook or Google account. After signing up, don't forget to verify your email to activate your account. Easy peasy, isn't it?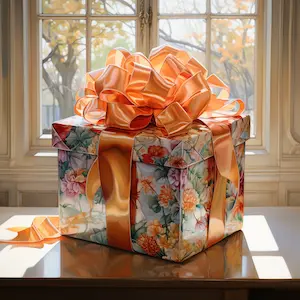 Get a gift for registering on AliExpress
Choose a gift for yourself for coming to the site. Let AliExpress pay for your first purchase
Inputting Your Shipping Details
The next crucial step is adding your shipping address. Navigate to 'My AliExpress' and click on 'My Shipping Address.' Here you can input your name, detailed address, and contact number. Double-check everything; this is where your exciting new purchases will be delivered.
Making Your First Purchase
Now for the most exciting part—shopping! Browse or search to find that perfect item. Once you've found it, give the product description and customer reviews a thorough read. Add the item to your cart or click 'Buy Now' if you're all set. Confirm your shipping details, choose your payment method, and click that 'Place Order' button. You've just made your first AliExpress purchase!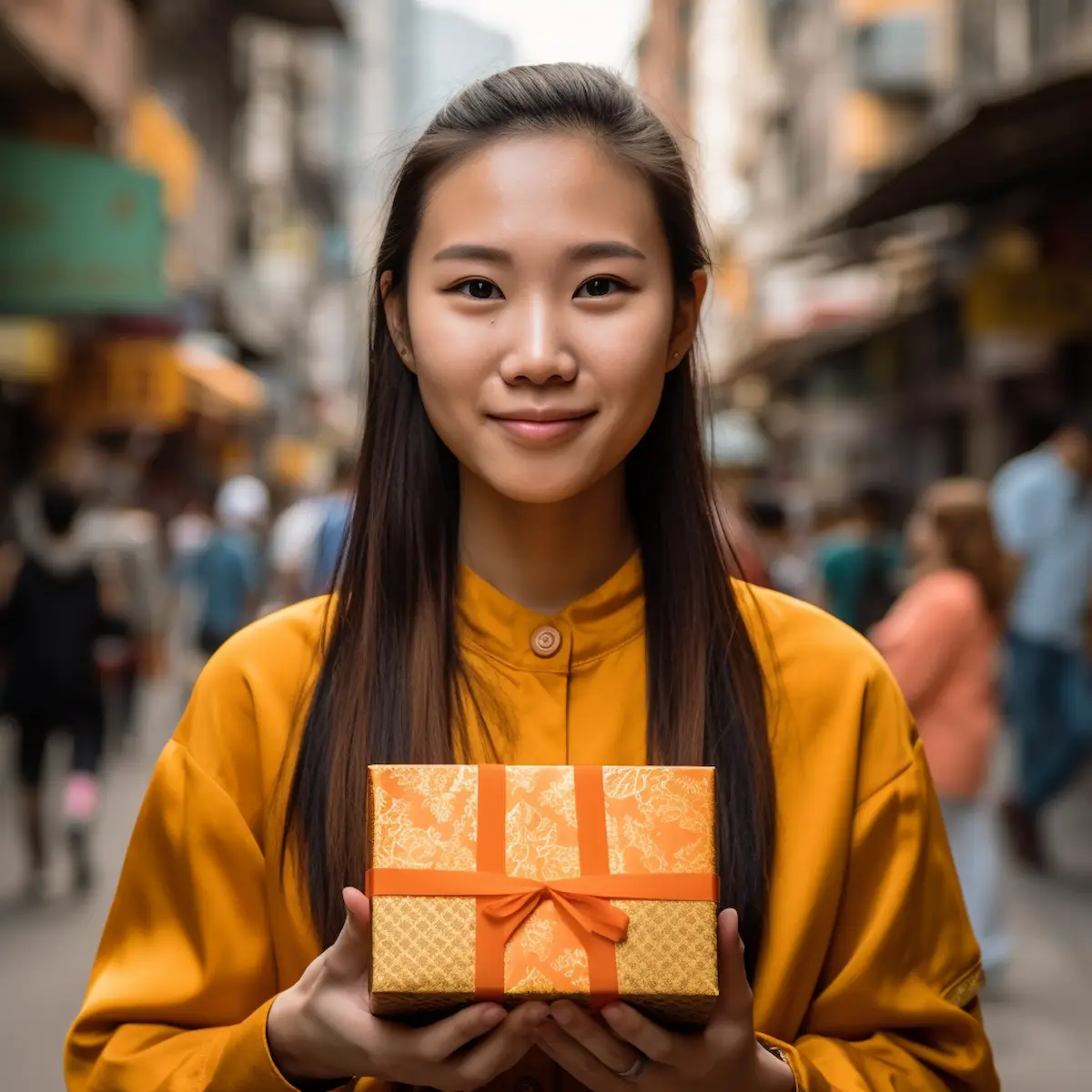 Navigating the Mobile App
If you're the kind of shopper who likes to browse on the go, the AliExpress mobile app is for you. Search for AliExpress in the Google Play Store or Apple App Store and hit 'Download.' The app is super user-friendly and makes shopping a breeze, no matter where you are.
And there you have it! You're all set to navigate AliExpress like a pro. Stay tuned as we explore more on how to find the best deals and keep your purchases safe.
Strategies for Never Overpaying on AliExpress
Great, you've got your account set up, and maybe you've even made your first purchase. But wait, there's more! One of the best parts about AliExpress is the sheer number of deals, discounts, and special offers available. Whether you're a deal hunter or just like saving a few bucks, this section is your treasure map to never overpaying on AliExpress.
Coupons by product category
Consistent and Seasonal Bargains
One of the first things you should know is that AliExpress is never short on sales events. You've got your regular discounts that are always available and then your seasonal sales that pop up throughout the year. Think of it like the weather in Hong Kong—mostly consistent but with some exciting surprises now and then! To keep track of these, we recommend bookmarking our frequently updated sales calendar. It's your go-to resource for upcoming sales so you can plan your purchases and make the most of the discounts.
How to Spot and Utilize AliExpress Coupons
Alright, let's talk coupons—a shopper's best friend! AliExpress has a variety of coupons: store coupons, select coupons, and AliExpress coupons. Store coupons are provided by the sellers and are applicable only for items in that specific store. Select coupons apply to a broader range of products but are still restricted to participating stores. AliExpress coupons are the real MVPs; they can be used in any store and stacked with other coupons.
To find these gems, head over to the 'Coupons' section under 'My AliExpress.' You can also find them on product pages or as part of promotional events. To use a coupon, simply check the box that says 'Apply AliExpress Coupon' at checkout, and the discount will be applied to your total amount. It's that simple!
Discovering Promotional Codes
Beyond the world of coupons are promotional codes, another excellent way to save. You can find these codes through AliExpress promotional emails, on social media, or third-party websites. Once you've got a code, enter it into the 'Promo Code' box at checkout. Just remember, these codes usually have an expiration date, so use 'em before you lose 'em!
Brand-specific Discounts and Daily Saving Tips
Don't underestimate the power of following your favorite brands on AliExpress. Many stores run their own promotions, flash sales, and even give out store coupons to their followers. These promotions can range from discounts on new arrivals to massive price drops on older stock. So, if you've got your eye on a particular brand, click that 'Follow' button on their AliExpress store page.
Also, make use of the daily coins and coupons feature on AliExpress. You can earn coins by performing daily tasks and then use those coins to purchase store coupons. It's a fun and interactive way to save, a bit like a mini-game for discounts!
In summary, never paying full price on AliExpress is all about strategy: knowing when to shop, how to find and use coupons and promo codes, and how to take advantage of brand-specific offers. With these tips in your shopping toolkit, you're well on your way to becoming an AliExpress shopping guru.
There you go! That's your comprehensive guide to making the most out of every dollar spent on AliExpress. Up next, we'll delve into the payment options suitable for Hong Kong shoppers. Stay tuned and keep those shopping carts ready!
AliExpress promo codes for every month
Payment Alternatives in Hong Kong
Alright, you've found some great deals, and you're itching to click that "Buy Now" button. But hold on a minute! Let's talk about how you're going to pay for all these fantastic finds. Don't worry, AliExpress offers a variety of payment options to cater to shoppers from all over the world, including Hong Kong.
Existing Payment Choices
First off, you've got your usual suspects: credit and debit cards. Visa, MasterCard, and American Express are all accepted here. If you're more of an online wallet kind of person, AliExpress also accepts payments through PayPal. But that's not all; AliPay, a popular digital payment service in China, can also be used, and it's gaining traction in Hong Kong too.
In some cases, you'll also find localized payment methods. For instance, if you have a UnionPay card, that's accepted as well. The bottom line is, AliExpress has done a pretty good job of making it convenient for Hong Kong shoppers to pay for their orders.
Recognizing Associated Costs
It's essential to be aware that while some payment methods are straightforward, others might come with additional fees. Credit cards might charge you a foreign transaction fee, while online wallets like PayPal could have their own set of charges. The key is to read the fine print and choose a payment method that minimizes these additional costs. Sometimes switching to a local payment option could save you a bit, so keep an eye out for those!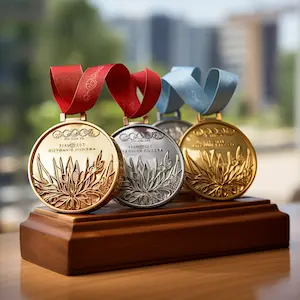 AliExpress Ratings – Best Products Today!
Get access to the most popular items. Discover what other shoppers are choosing
Delivery and Shipping to Hong Kong
So, you've cracked the code on how to find deals and how to pay for them, but what about getting your hands on your goodies? Let's talk shipping.
Shipping Solutions at Hand
AliExpress offers multiple shipping options to Hong Kong. There's AliExpress Standard Shipping, which is a balance between cost and delivery time. Then you have ePacket, which is faster but might cost a bit more. If you're ordering something bulky or expensive, you might want to consider premium carriers like FedEx or DHL, but be prepared to pay premium shipping rates for those.
Hong Kong Postal Service
If you're not in a hurry and want to keep shipping costs low, Hong Kong's national postal service is a reliable option. Delivery through this method usually takes longer, but it's economical. The packages arrive safely, and you can pick them up at your nearest post office or even have them delivered to your doorstep.
Approximate Delivery Periods
Shipping times vary depending on the method you choose. AliExpress Standard Shipping usually takes around 15 to 40 days. ePacket can get your package to you in about 7 to 20 days. Premium carriers are the fastest, often delivering within a week, but remember, speed comes at a price.
Order Tracking Made Easy
Wondering where your package is on its journey to you? Tracking your order is simple. Go to 'My Orders' in your AliExpress account, find your order, and you'll see a tracking number. Click on it, and you'll get real-time updates on where your package is and when it's expected to arrive.
And that wraps up our deep dive into payment and shipping options for AliExpress shoppers in Hong Kong. With this info in your back pocket, you're more than ready to shop smartly and efficiently. Up next, we'll explore AliExpress's return policies and buyer protection features.
AliExpress Sale: Secret Discounts Await You!
Discover a world of secret deals and discounts, available to our customers only. Don't miss out!
Understanding Customs and Taxes in Hong Kong, China
When it comes to shopping internationally, the elephant in the room is often the additional costs like customs fees and taxes. So let's demystify these terms and see what you should expect when ordering from AliExpress to Hong Kong.
Customs Fees
Good news first—Hong Kong doesn't charge any customs fees on imports! That's right; you read it correctly. If you're shopping from Hong Kong, you can take a deep breath and relax. You won't have to worry about any surprise fees sneaking up on you.
Value-added Tax (VAT)
Hong Kong is not only free of customs fees but also has a VAT rate of 0%. That's another win for shoppers in this region! When you place an order, the price you see is the price you pay, without any additional taxes tacked on. It's as straightforward as it gets.
Other Charges
While customs fees and VAT are non-issues, you might still encounter other charges like brokerage fees and duty. Brokerage fees are fees charged by customs brokers for helping you clear your package through customs. Though you may not need their services for most general items, certain products like alcohol, tobacco, and luxury goods could require a customs broker. As for duty, it's a type of tax charged on specific items like alcohol and tobacco. The cost varies depending on what you're ordering.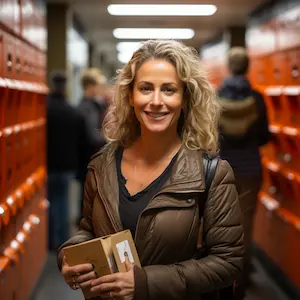 Shop on AliExpress tax-free and duty-free
Constant sale. Goods from local warehouses. Fast delivery, no additional taxes or fees
Examples
To make things super clear, let's look at a couple of examples:
Imagine you buy an item from AliExpress that costs HKD100. Since the product falls under the category of general merchandise, it has a 0% customs fee. Add a 0% VAT rate to that, and you end up paying exactly HKD100 for your order. That includes everything—no hidden costs!
Now, let's say you go big and order something that costs HKD200. Again, no customs fees and a 0% VAT rate apply. You'd pay precisely HKD200 for your order, without any additional charges.
That's the lowdown on customs and taxes for AliExpress shoppers in Hong Kong. With zero customs fees and a 0% VAT rate, you can shop without fretting over additional costs. Up next, we'll go over the return policies and buyer protection features on AliExpress.
Return Policies and Safeguarding the Buyer
After the excitement of hitting the "Buy Now" button and the anticipation of waiting for your package, the last thing you want is to open it up and find that it's not what you expected. Don't fret; AliExpress has got your back. Let's delve into the return protocols and how the platform ensures your shopping is as risk-free as possible.
AliExpress Return Protocols
If you find that the item you received isn't as described or has some quality issues, you can breathe easy. AliExpress offers a straightforward return process. Once you log into your account, navigate to 'My Orders,' and from there you can initiate a return request. Be prepared to describe the problem and possibly provide photo evidence. The seller will usually respond within a few days and offer a resolution. It might be a full refund, a partial refund, or a replacement item sent your way.
Buyer Protection on AliExpress
One of the many reasons people worldwide trust AliExpress is its robust buyer protection policy. From the moment you click 'Buy' to the time the package arrives at your doorstep, AliExpress has several measures in place to protect you. If your item doesn't arrive within the promised delivery time or isn't as described, you are entitled to a full or partial refund. It's like a safety net that makes sure you get what you paid for, or you get your money back.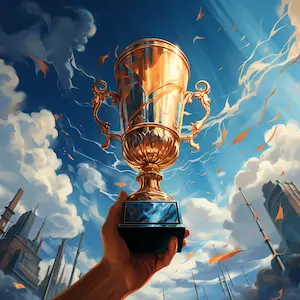 Best Price of the Month! Only Today on AliExpress
Don't miss your chance! Purchase items at the lowest prices!
AliExpress Customer Assistance in Hong Kong
Now, if you've got questions, concerns, or just need some guidance, knowing how to reach AliExpress customer support is crucial.
Ways to Connect with AliExpress Help Desk
AliExpress offers multiple ways to get your questions answered. You can use the live chat feature on their website, which is available 24/7. If you prefer, you can also send them an email for less urgent matters. And if you're the type who likes to get information straight from the source, you can call them up.
AliExpress Presence in Hong Kong
As of now, AliExpress doesn't have a physical office in Hong Kong, but they do have their main office in China. The address is:
Hangzhou (Yuhang District)
969 West Wen Yi Road
Yu Hang District, Hangzhou 311121
Zhejiang Province, China
Tel: (+86) 571-8502-2088
Don't hesitate to reach out to them if you need any help. Whether you're a first-time buyer or a seasoned AliExpress veteran, the customer support team is well-equipped to assist you.
And that's your complete guide to navigating the world of AliExpress from Hong Kong, from finding the best deals to ensuring a smooth and safe shopping experience. Next up, we'll be sharing some local reviews and tips to make your AliExpress journey even more rewarding.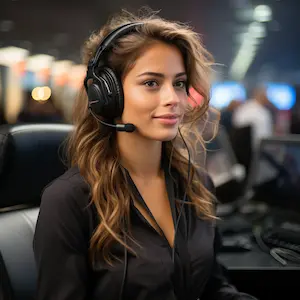 AliExpress Official Support 24/7
Get help from the official support team. Contact an operator right now
Hong Kong User Reviews and Insights
Before diving into a new shopping experience, it's always a good idea to hear what others have to say, right? So let's look at some of the feedback from AliExpress users in Hong Kong.
Summary of Hong Kong User Reactions
The overall sentiment among Hong Kong shoppers seems to be positive. Many users praise the platform for its wide variety of products and affordable prices. However, there are some mixed reviews regarding shipping times, which can vary depending on the seller and the chosen shipping method. But one thing is clear: the extensive buyer protection and the availability of customer service round the clock give most users peace of mind.
Helpful Hints for Hong Kong Newbies
Based on local experiences, here are some quick tips for newcomers:
Always read product reviews and check seller ratings before making a purchase.
Utilize the AliExpress mobile app for exclusive deals and easier browsing.
Be cautious of shipping times, especially during peak seasons like Chinese New Year and Christmas.
Special access to AliExpress. Just for you!
Get access to your personal page with products specially selected for you
Pros and Cons of AliExpress in Hong Kong
Lastly, let's weigh the pros and cons so you can make an informed decision about shopping on AliExpress.
Building Trust and Security
Online shopping always carries some level of risk, but AliExpress has several mechanisms in place to build trust. Always pay through the platform to benefit from buyer protection, and don't hesitate to reach out to customer service if you encounter any issues.
Ensuring Quality
The key to getting quality products is to be a discerning shopper. Always read through reviews, not just of the product but also of the seller. Make sure they have a good track record, and look for certifications or guarantees that back up the quality of their products.
Warning Signs While Shopping
Even with a platform as secure as AliExpress, it pays to be vigilant. Keep an eye out for:
Unusually low prices for branded or high-value items. If it seems too good to be true, it probably is.
Sellers who ask for payment outside the platform. Always keep transactions within AliExpress to benefit from buyer protection.
And there you have it! With these insights, you're now armed with all the information you need for a secure, satisfying shopping experience on AliExpress from Hong Kong. Whether you're a first-time shopper or an AliExpress aficionado, knowing what to expect and how to navigate the platform can make all the difference. Happy shopping!