The Ultimate Guide to Savings on AliExpress in Kuwait
| | |
| --- | --- |
| Language: | العربية |
| Payment: | KWD ( Kuwaiti Dinar ) |
| Delivery: | 15-50 days |
Hello to all our Kuwaiti readers! Ever wondered how to unlock the treasure trove of goodies on AliExpress? Well, you're in luck! This comprehensive guide is your gateway to smarter, more efficient shopping tailored just for you. From account setup to snagging the best deals, we've got you covered. So, let's dive in!
On this page:
Step-By-Step Guide to AliExpress Shopping for Kuwaiti Residents
Setting the Stage: Language and Currency
First up, let's make sure you can read everything and know how much you're spending. AliExpress offers options to switch both the language and currency. Here's how:
On the homepage, find the language drop-down menu, usually at the top right.
Choose 'English' or any language you prefer.
To view prices in Kuwaiti Dinar:
Locate the currency drop-down next to the language settings.
Select 'KWD' to convert all prices to Kuwaiti Dinar.
There you go, a fully customized shopping interface!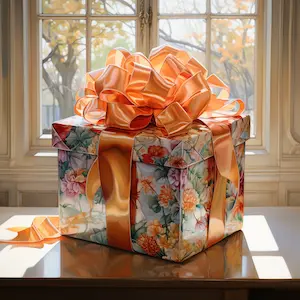 Get a gift for registering on AliExpress
Choose a gift for yourself for coming to the site. Let AliExpress pay for your first purchase
Kickstart Your AliExpress Journey: Account Creation
Setting up an AliExpress account is a piece of cake. Follow these simple steps:
Hit 'Join' or 'Sign in' at the top-right corner of the homepage.
Use your email, mobile number, or even social media accounts to sign up.
Complete the necessary fields and set up a password.
Verify your account.
And just like that, you're part of the AliExpress family!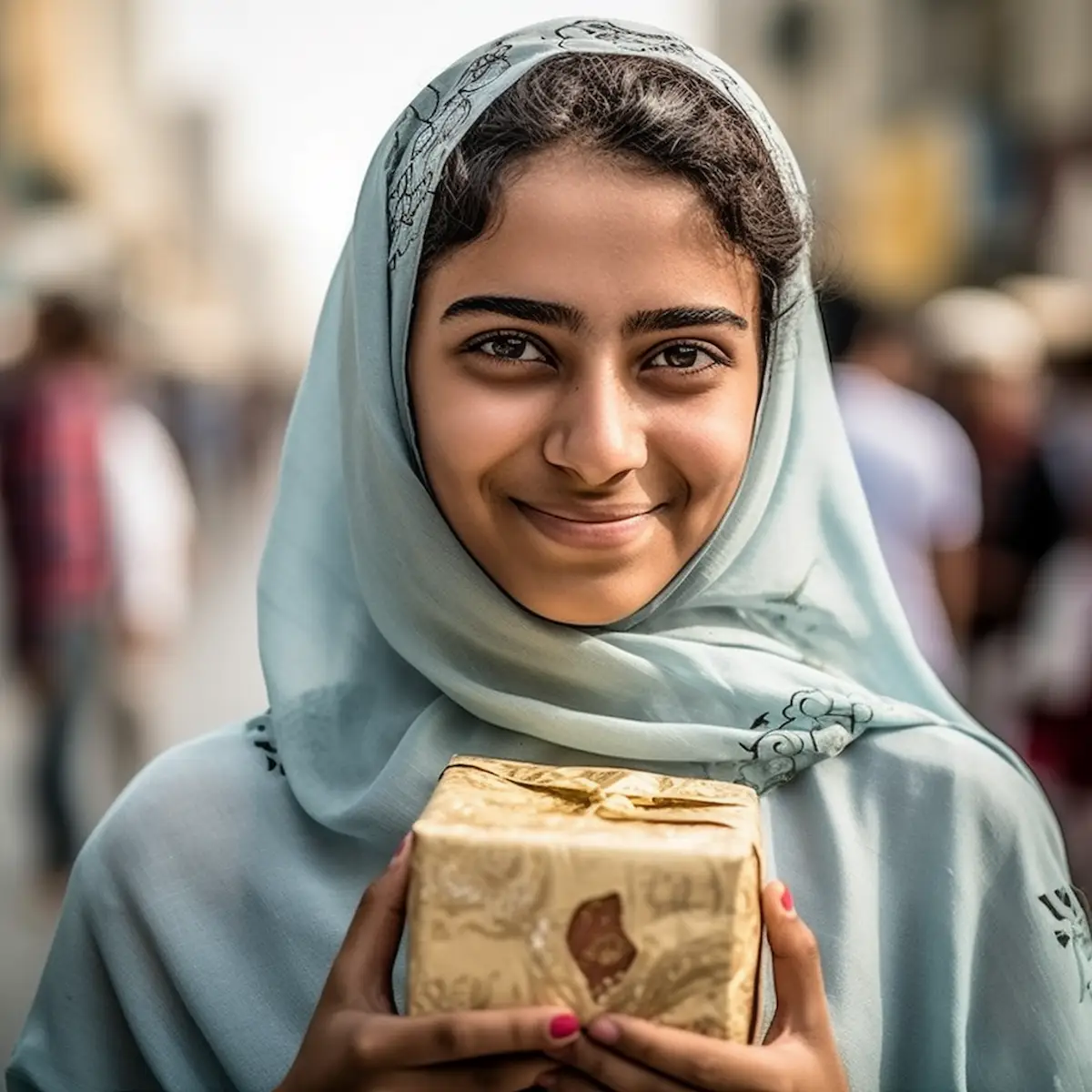 Your Shipping Information: Get It Right the First Time
Having accurate shipping information is crucial. Here's how to set it up:
Navigate to 'My AliExpress' and then to 'My Shipping Address.'
Input all the required details like your full name, address, and postal code.
Double-check for any errors.
Correct shipping details ensure your packages find their way to you effortlessly.
First Purchase on AliExpress: A Kuwaiti Shopper's Handbook
Ready for your first AliExpress buy? Here's a walkthrough:
Use the search function or explore categories to find what you're looking for.
Check product reviews, ratings, and even seller feedback.
Add your chosen item to your cart.
Review and proceed to checkout.
Pick your payment method and confirm your order.
Congratulations, you've successfully made your first purchase!
Mobile Shopping: The AliExpress App
For those who love to shop on the move, the AliExpress app is your best friend.
Head to your device's app store and search for 'AliExpress.'
Download and install.
Log in with your existing AliExpress account.
The app not only makes shopping easier but also offers exclusive deals and coupons.
That's it, folks! You're now fully equipped to navigate AliExpress like a pro. Enjoy your shopping spree!
Master the Art of Savings on AliExpress: The Ultimate Guide for the Budget-Savvy Shopper
Hello, all you savvy shoppers out there! We know the thrill of finding an incredible deal is almost as good as getting your hands on that must-have item. And guess what? AliExpress is a treasure trove when it comes to savings. So sit back and let us walk you through the multiple ways you can keep your wallet happy while filling up your cart.
Stay Ahead of the Game with Periodic and Festive Discounts
Let's start with the big guns: the grand sales events. AliExpress is famous for its spectacular sales, where you can get items at jaw-dropping prices. From the globally renowned Black Friday sales to the unique 11.11 (Singles Day) event, these are sales you don't want to miss. And for those of you who love to plan, we've got good news. We maintain a sales calendar that's updated regularly, so you'll never miss an opportunity to save.
Black Friday/Cyber Monday: These come around November and are a global phenomenon. You can find almost everything at steep discounts.
11.11 Singles Day: Held on November 11th, this is the world's largest online shopping day, and you can expect discounts of up to 70% or even more!
Seasonal Sales: Think Summer Sizzlers and Winter Warmers. AliExpress gives you reasons to shop all year round.
Don't just mark your calendar; set alarms and reminders. You won't regret it!
Coupons by product category
Your Roadmap to AliExpress Coupons: Snagging and Using Them
Coupons are like mini magic spells for price drops. Finding and applying them might seem challenging, but it's actually a piece of cake.
AliExpress Coupons Page: This is your go-to spot. It's an entire page dedicated to all the coupons you can claim and use. Navigate to it, click 'Get It Now,' and you're golden.
Seller-Specific Coupons: Individual sellers often extend their own set of coupons. You can find these on the product pages. Grab them to shave off a few more dollars from the price tag.
Here's how to apply these little wonders:
Once you've filled your cart, proceed to checkout.
Look for a coupon dropdown under the payment section.
Choose the coupon that gives you the best discount. Yep, it's that easy!
The Secret World of Promo Codes: Where and How to Find Them
A cousin to the coupon, promo codes are alphanumeric strings that unlock special discounts.
Our Website: We regularly share exclusive promo codes. Keep an eye out for those!
Social Media Channels: Both AliExpress and individual sellers frequently share promo codes on social platforms like Twitter, Instagram, and Facebook.
To use a promo code, copy it and then paste it into the 'Enter Promo Code' box at the checkout page. It's like having a secret password to savings.
AliExpress promo codes for every month
The Treasure Hunt: Daily Deals and Brand-Specific Offers
If you're the kind of shopper who enjoys the thrill of a daily hunt, AliExpress has something for you:
Flash Deals: These are quick, limited-time offers that pop up now and then. You've got to be fast to catch these!
Brand Exclusives: Sometimes, specific brands or sellers will offer exclusive deals on their entire range or selected items.
So, for those non-urgent, wish-list items, consider waiting for one of these deals to roll around. Your patience will be rewarded in savings!
We hope this guide helps you navigate the sea of savings that is AliExpress. Remember, smart shopping is happy shopping!
Navigate Payment Solutions Like a Pro: The Kuwaiti Shopper's Guide
Hey, savvy shoppers! So you've found all the deals and your cart is brimming with great finds. What next? It's time to talk payments. Don't worry; we've got you covered.
Available Payment Methods: Options Galore
Making payments on AliExpress is easy-peasy, especially when you're shopping from Kuwait. Here's a quick rundown of the options at your fingertips:
Credit/Debit Cards: Visa, MasterCard, you name it. This is the quickest and most straightforward way to make a purchase.
E-Wallets: Got a PayPal or an AliPay account? Perfect. E-wallets are a secure and convenient alternative.
Bank Transfers: If you're more of a traditionalist, bank transfers are also accepted, although they might take a bit longer to process.
Deciphering Extra Charges: Keep Surprises at Bay
The last thing anyone wants is to get hit with unexpected fees. But fret not; we're here to help you understand what to look out for.
Currency Conversion Fees: Shopping in a different currency? Your bank might charge a small fee for converting your Kuwaiti Dinar to USD or any other currency.
Transaction Fees: Some payment methods may come with a nominal transaction fee. Keep an eye out for these.
To dodge these extra charges, consider:
Opting for a payment method that doesn't charge extra fees.
Using a multi-currency bank account to avoid conversion fees.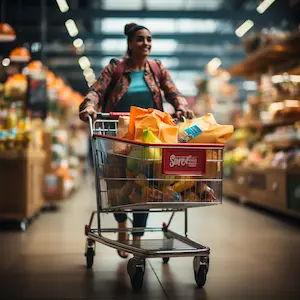 Fast. Profitable. Convenient. AliExpress discounts!
Learn about fresh promo codes, the best purchases, and hot brands faster than others. Save time and money!
Shipping and Receiving Orders in Kuwait: Your Complete Guide
Shipping Options: Get It Your Way
Once you've made that purchase, you're going to be eagerly awaiting your package. AliExpress offers several shipping options for Kuwaiti residents:
AliExpress Standard Shipping: A balanced option in terms of cost and delivery time.
Courier Services: Think DHL or FedEx for faster delivery, though it might cost you a bit more.
Free Shipping: Many sellers offer free shipping, but this could mean longer delivery times. Patience is a virtue, after all!
Kuwait Postal Services: The Local Route
If you prefer to stick with local services, Kuwait's national postal service is a reliable choice. It might take a bit longer, but it's often a more economical option.
Estimated Delivery Durations: Timing is Everything
General delivery time frames vary based on the shipping method you choose:
AliExpress Standard Shipping: Usually takes between 20 to 40 days.
Courier Services: These are faster and can take anywhere from 7 to 15 days.
Order Tracking Tips: Know Where Your Goods Are
Keeping track of your orders is super easy. Once your order is shipped, you'll receive a tracking number. Use this number on the AliExpress app or website to monitor your package's journey.
Log into your AliExpress account.
Go to 'My Orders.'
Find your order and click 'Track Order.'
And voila! You'll know exactly where your goodies are and when they'll arrive at your doorstep.
We hope this makes your AliExpress shopping experience from Kuwait smoother than ever.
Customs Fees in Kuwait: Your Ultimate Guide
So you've shopped to your heart's content, and now you're eagerly waiting for your AliExpress package to arrive. But hang on a minute—what about those pesky customs fees, taxes, and additional charges that no one likes to talk about? No worries! We've got you covered with a straightforward guide that will clear the fog around these extra costs.
Customs Fees: Know Before You Shop
Customs fees are those little extras charged by the Kuwait Customs Authority to cover the cost of processing your imported goodies. How much you'll pay depends on the value of your order:
Goods Under KWD100: Good news! You won't be charged any customs fee for items valued at less than KWD100.
Goods Over KWD100: Brace yourself for a 5% customs fee on the total value of your purchase.
The 411 on Value-Added Tax (VAT)
VAT is another charge you'll encounter. It's a 5% tax applied to most goods and services in Kuwait. So don't be surprised if your order's total cost seems slightly higher—it's just the VAT doing its thing!
Other Charges: The Fine Print
Ah yes, the "other" fees—those sneaky extras that can catch you off guard:
Brokerage Fees: These are fees a customs broker may charge to help you clear your items through customs. These fees can vary based on the broker and the value of your order.
Duty: Duty is a special tax that applies to certain items like alcohol, tobacco, and luxury goods. The rate can vary depending on the product type.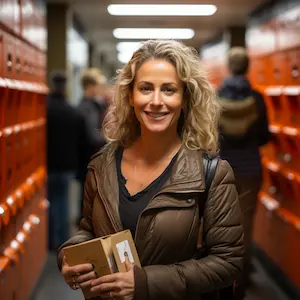 Shop on AliExpress tax-free and duty-free
Constant sale. Goods from local warehouses. Fast delivery, no additional taxes or fees
Let's Crunch Some Numbers: Examples
To make all of this a little less abstract, let's go through a couple of scenarios:
The KWD100 Order: Imagine you've ordered something valued at KWD100. In addition to the product cost, a 5% customs fee (KWD5) will be applied. Then, you have the 5% VAT, which is another KWD5. So your total cost would be KWD110. Not too shabby!
The KWD200 Splurge: Now, what if you're going big with a KWD200 order? The customs fee would be KWD10 (5% of 200), and the VAT would be another KWD10. So, in total, you're looking at KWD220.
We hope this guide helps you understand the additional costs that can come into play when you're shopping on AliExpress from Kuwait.
Smooth Sailing with Returns and Buyer Safeguards on AliExpress
We've all been there—you excitedly rip open a package, only to find out the item isn't quite what you expected. Or maybe you're just a little wary about buying from a new seller. Worry not, AliExpress has got your back with some solid return policies and buyer protection plans. Here's what you need to know.
AliExpress Return Policies: The Nitty-Gritty
So you've got something you need to return. First, don't panic. AliExpress generally offers a hassle-free return policy, but there are some conditions and steps to be aware of:
Return Timeframe: Usually, you have 15 days after receiving the item to request a return.
Reason for Return: Whether it's a size issue or a quality concern, you'll need to specify the reason for your return.
Shipping Costs: Generally, you'll have to bear the cost of shipping the item back, unless the seller made an error.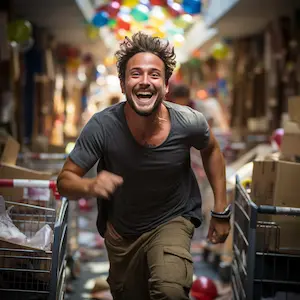 AliExpress Discounts: 48 Hours of Hot Deals!
Discover the popular items other shoppers around the world are choosing. Hurry up and buy!
Buyer Protections on AliExpress: Your Safety Net
AliExpress aims to offer a safe shopping experience through a set of buyer protection mechanisms. These include:
Money-Back Guarantee: If your item doesn't arrive within the delivery time promised by the seller, you can get a full refund.
Refund for Substandard Items: If the item you received is not as described or of low quality, you may be eligible for a refund.
How to Reach AliExpress Customer Support in Kuwait: We're Here to Help!
Customer service is a cornerstone of any successful online shopping experience, and AliExpress doesn't skimp here. If you're in Kuwait and need assistance, there are several ways to get the help you need.
Reaching Out to AliExpress Support: Your Channels
Live Chat: Available 24/7, this is usually the fastest way to get a response.
Email Support: Sometimes, you might need to send some attachments or explain issues in detail, and email is best for this.
FAQ Section: For general queries, the FAQ section on the AliExpress site is pretty comprehensive and can resolve common issues.
AliExpress in Kuwait: Local Presence
As of our last update, we don't have information on a specific AliExpress office in Kuwait. However, AliExpress has a regional presence with an office in Munich, Germany, which serves Germany, Austria, Switzerland, Turkey, and Eastern Europe.
Address for the Munich Office:
8th floor Rosenheimer Straße 143C
81671 Munich, Germany
So whether it's a return, a refund, or just some good old-fashioned customer support, AliExpress offers several layers of protection to ensure you can shop with peace of mind.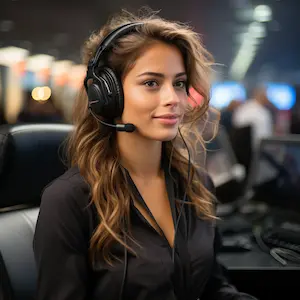 AliExpress Official Support 24/7
Get help from the official support team. Contact an operator right now
Kuwaiti Reviews and User Experiences: The Word on the Street
If you're like us, you probably scour through reviews and ask friends for recommendations before making an online purchase. So let's see what our fellow Kuwaitis are saying about AliExpress.
Review Summary: Kuwaiti Voices
The general consensus? It's mostly positive! Many Kuwaiti shoppers love the variety and affordability of products on AliExpress. The site's wide array of gadgets, fashion items, and home goods has made it a go-to for many. But, like any online marketplace, there are a few hiccups:
The Good: Excellent product variety, competitive prices, and often reliable shipping.
The Not-So-Good: Some users mention quality inconsistency and long shipping times for certain products.
Advice for New Shoppers: Local Wisdom
If you're new to AliExpress, here's some advice that could be worth its weight in gold (or at least in Kuwaiti Dinar!):
Check Seller Ratings: Always, always, always check the seller's ratings and reviews.
Compare Prices: Different sellers might offer the same product at varying prices. A little comparison can save you some bucks.
Be Cautious with Clothing: Sizes can vary widely, so double-check size charts or opt for sellers that allow returns.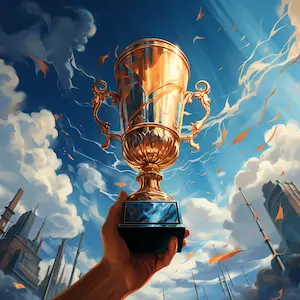 Best Price of the Month! Only Today on AliExpress
Don't miss your chance! Purchase items at the lowest prices!
AliExpress: The Pluses and Minuses: Let's Weigh In!
Every rose has its thorns, and AliExpress is no exception. Here's a balanced look at the pros and cons of shopping on this platform, specifically focusing on trust and safety.
Building Trust and Ensuring Quality: Your Safety Checklist
Trust is a big deal when you're shopping online, especially on a platform as vast as AliExpress. Here are some tips to ensure you're getting quality products:
Read Product Reviews: Real user reviews often include photos and can give you a good sense of the product's quality.
Check for Certifications: For electronics and other specialized products, look for quality certifications like CE or FCC.
Communicate with Sellers: Don't hesitate to ask sellers questions about the product. A responsive and informative seller is usually a good sign.
Watch Out for These Red Flags: Keep It Safe, Kuwait!
Safety should always be a priority. Here are some red flags to watch out for:
Too-Good-to-Be-True Prices: If a deal looks too good to be true, it probably is.
Incomplete Product Descriptions: A lack of product information could be a sign of a disreputable seller.
Suspicious Payment Methods: Stick to recognized payment methods and avoid sellers asking for wire transfers or other unsecure forms of payment.
So there you have it—insider tips and community wisdom to make your AliExpress shopping spree as smooth as Kuwaiti hummus!