Your Ultimate Guide to Smart Shopping
| | |
| --- | --- |
| Language: | Português |
| Payment: | AOA ( Angolan Kwanza ) |
| Delivery: | 15-60 days |
AliExpress is a global online marketplace where you can find a wide array of products ranging from electronics to clothing and much more. The platform has gained immense popularity for its competitive pricing and extensive product range. This article aims to guide Angolan shoppers on how to make the most out of their AliExpress shopping experience.
On this page:
How to Get Started on AliExpress
Creating an Account
Visit the AliExpress Website or App: Open your browser and go to the AliExpress website, or download the app from the App Store or Google Play.
Sign Up: Click on the "Sign Up" button usually located at the top-right corner of the homepage.
Provide Information: Fill in the required details such as email, name, and create a password.
Email Verification: You'll receive a verification email. Click on the link to activate your account.
Navigating for the Best Deals
Search Bar: Use the search bar effectively by entering specific product names or types.
Filter Options: Utilize the filter options to sort products by price, seller rating, or shipping options.
Daily Deals: Check out the "Flash Deals" or "Daily Deals" sections for time-sensitive discounts.
Compare Sellers: Always compare prices and ratings from different sellers for the same product.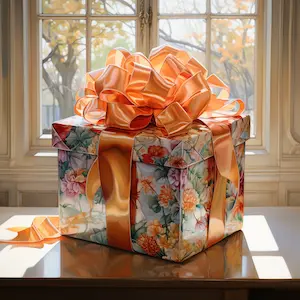 Get a gift for registering on AliExpress
Choose a gift for yourself for coming to the site. Let AliExpress pay for your first purchase
Tip: Make sure to check our Sales Calendar to know when the best deals are available.
Payment Methods Available for Angola
Common Payment Methods
Credit Cards: Visa, MasterCard, and American Express are widely accepted.
E-Wallets: Alipay, and other e-wallets can also be used.
Angola-Specific Payment Methods
Multicaixa: This is a payment option specific to Angola, allowing you to pay directly from your Angolan bank account.
Note: Always ensure that your payment methods are up-to-date to avoid transaction issues.
Shipping to Angola: What You Need to Know
Estimated Shipping Times
Standard Shipping: Usually takes between 15 to 60 days.
Expedited Shipping: Can take as little as 7 days but comes at a higher cost.
Popular Shipping Methods
AliExpress Standard Shipping: Offers a balance between cost and delivery time.
DHL/FedEx: Faster but more expensive.
Tracking Your Order
Go to 'My Orders': Once logged in, navigate to the 'My Orders' section.
Find Tracking Number: Each order will have a tracking number associated with it.
Use Tracking Service: Enter this number on a package tracking website or the shipping company's website to get real-time updates.
Important: Always read the shipping details carefully as some sellers may not offer shipping to Angola. Check our Shipping Guide for more detailed information.
By following this guide, you'll be well-equipped to make the most out of your AliExpress shopping experience in Angola. Whether you're new to online shopping or looking to become a more savvy shopper, these tips and tricks will surely come in handy. Don't forget to check out our coupons and promo codes to save even more on your next purchase. Happy shopping!
AliExpress Standard Shipping to Angola
What is AliExpress Standard Shipping?
AliExpress Standard Shipping is a cost-effective, reliable shipping method offered by AliExpress itself. It's a consolidated shipping option that works in partnership with various courier services to deliver packages worldwide, including Angola.
Reliability and Efficiency
AliExpress Standard Shipping is known for its reliability. While the shipping time can vary depending on several factors such as the seller's location and processing time, deliveries through this method are generally consistent and trackable.
How to Track Your Order
Locate Tracking ID: Go to 'My Orders' and find the tracking ID for your package.
AliExpress Platform: You can directly track the package through the AliExpress website or app.
Third-Party Tracking Services: Websites like 17track.net also provide detailed tracking information.
Note: Tracking information may take a couple of days to update.
Angolan-Specific Challenges and How to Overcome Them
Common Issues
Language Barriers: While AliExpress is available in multiple languages, some Angolan shoppers may find it challenging if they are not fluent in English or Portuguese.
Limited Shipping Options: Some sellers may not offer shipping to Angola.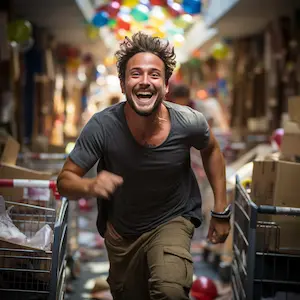 AliExpress Discounts: 48 Hours of Hot Deals!
Discover the popular items other shoppers around the world are choosing. Hurry up and buy!
Solutions and Workarounds
Language: Use the language settings to switch to a language you're comfortable with.
Shipping: Look for sellers that specifically mention shipping availability to Angola. You can also use freight forwarding services as a last resort.
Tips for Angolan Shoppers
Using Coupons and Promo Codes Effectively
Check Expiry: Always check the expiry date of the coupon or promo code.
Read Terms: Some coupons may have specific terms, like a minimum purchase requirement.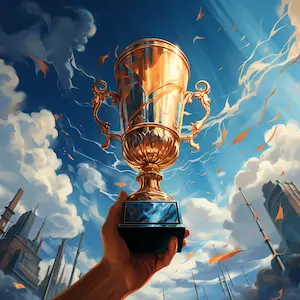 Best Price of the Month! Only Today on AliExpress
Don't miss your chance! Purchase items at the lowest prices!
When to Shop for the Best Deals
Sales Events: AliExpress has several major sales events, like the 11.11 sale and the March Anniversary sale. These are the best times to shop.
Weekends and Holidays: Some sellers offer weekend and holiday specials.
Ensuring Reputable Sellers
Check Ratings: Always check seller ratings and customer reviews.
Ask Questions: Don't hesitate to contact the seller for more information about the product.
Discounts, Coupons, and Promo Codes
Types of Discounts
Seasonal Promotions: These occur during specific seasons or holidays.
Special Occasions: These are event-based promotions like AliExpress anniversaries.
Finding and Using Coupons
AliExpress Platform: Coupons can often be found directly on the product page or seller's store.
Third-Party Websites: Websites like PoKupar often provide updated coupons and promo codes.
PoKupar's Role: At PoKupar, we regularly update our list of coupons, promo codes, and special offers to help you save more. Make sure to check our Coupons and Promo Codes page before making any purchase.
By following these guidelines, Angolan shoppers can not only navigate AliExpress more efficiently but also make the most out of every purchase. Happy shopping!
Angola Customs and Import Taxes
Brief Overview
When shopping on AliExpress from Angola, it's crucial to consider customs fees, Value Added Tax (VAT), and other import charges that may apply. A more detailed section on this topic will follow.
Customs Fees, VAT, and Other Charges
Customs Fees: 0% for goods valued at less than AOA 2,000 and 10% for goods valued at AOA 2,000 or more.
VAT: A 19% tax rate is applicable on most goods and services.
Other Charges: These could include brokerage fees and duty on specific items like alcohol and tobacco.
Examples
If you order a product costing AOA 100, you could end up paying AOA 219.00 after adding a 10% customs fee and 19% VAT.
Calculating Fees
Angola's customs authority offers an online calculator to estimate these charges. You'll need to input the value of your order, the type of goods, and your province of residence.
Customer Support for Angolan Shoppers
How to Contact AliExpress Customer Support
Online Help Page: The AliExpress Help Page is the first place to look for answers.
Live Chat: Available 24/7, this feature connects you with a customer service agent.
Support in Portuguese
AliExpress offers customer support in multiple languages, including Portuguese, making it more accessible for Angolan shoppers.
Comparison with Other Online Markets in Angola
AliExpress
Pros: Vast selection, buyer protection policy.
Cons: Longer shipping times due to many sellers being based in China.
Jumia
Pros: Local sellers mean potentially faster shipping.
Cons: Prices may be slightly higher.
Kilamba
Pros: Focus on local Angolan market.
Cons: Limited product selection compared to AliExpress and Jumia.
In conclusion, each online marketplace has its own set of advantages and disadvantages. AliExpress offers a wide range of products and a strong buyer protection policy but may have longer shipping times. Jumia and Kilamba offer more localized options but may have a limited range or higher prices. Regardless of your choice, make sure to check PoKupar for the latest coupons and promo codes to get the best deals. Happy shopping!