The Ultimate Guide to Savings on AliExpress in Maldives
| | |
| --- | --- |
| Language: | English |
| Payment: | MVR ( Maldive Rufiyaa ) |
| Delivery: | 25-60 days |
Hey, there! If you're reading this, chances are you're excited about diving into the fascinating world of AliExpress, but you might have a few questions specific to the Maldives. Well, you're in luck! This guide is specially tailored to make your AliExpress shopping experience as smooth as sailing through the Maldivian islands. We'll take you through every step of the process, from account setup to making a purchase and even tracking it right to your doorstep in the Maldives. So grab a cup of tea, settle in, and let's get started!
On this page:
How to Shop on AliExpress from the Maldives
Tailoring Language, Currency, and Delivery Settings
Before you start adding items to your cart, you'll want to make sure the site is as user-friendly as possible for you. AliExpress is a global platform, but it offers customization options to make you feel right at home. Here's how to adjust the basic settings:
Language: The default language is English, but you can change it by clicking on the language tab at the top-right corner of the homepage.
Currency: To avoid the hassle of currency conversion, switch to Maldivian Rufiyaa (MVR). You'll find this option next to the language tab.
Country of Delivery: Make sure to set this to "Maldives" so that the shipping options and fees are accurately displayed.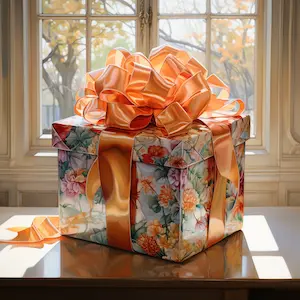 Get a gift for registering on AliExpress
Choose a gift for yourself for coming to the site. Let AliExpress pay for your first purchase
Setting Up Your AliExpress Account
Shopping online always starts with setting up an account, and AliExpress is no different. Here's how to do it:
Click on "Join" at the top-right corner of the homepage.
You can sign up using your email or social media accounts like Facebook.
After entering your details, you'll receive a verification code. Once verified, you're all set!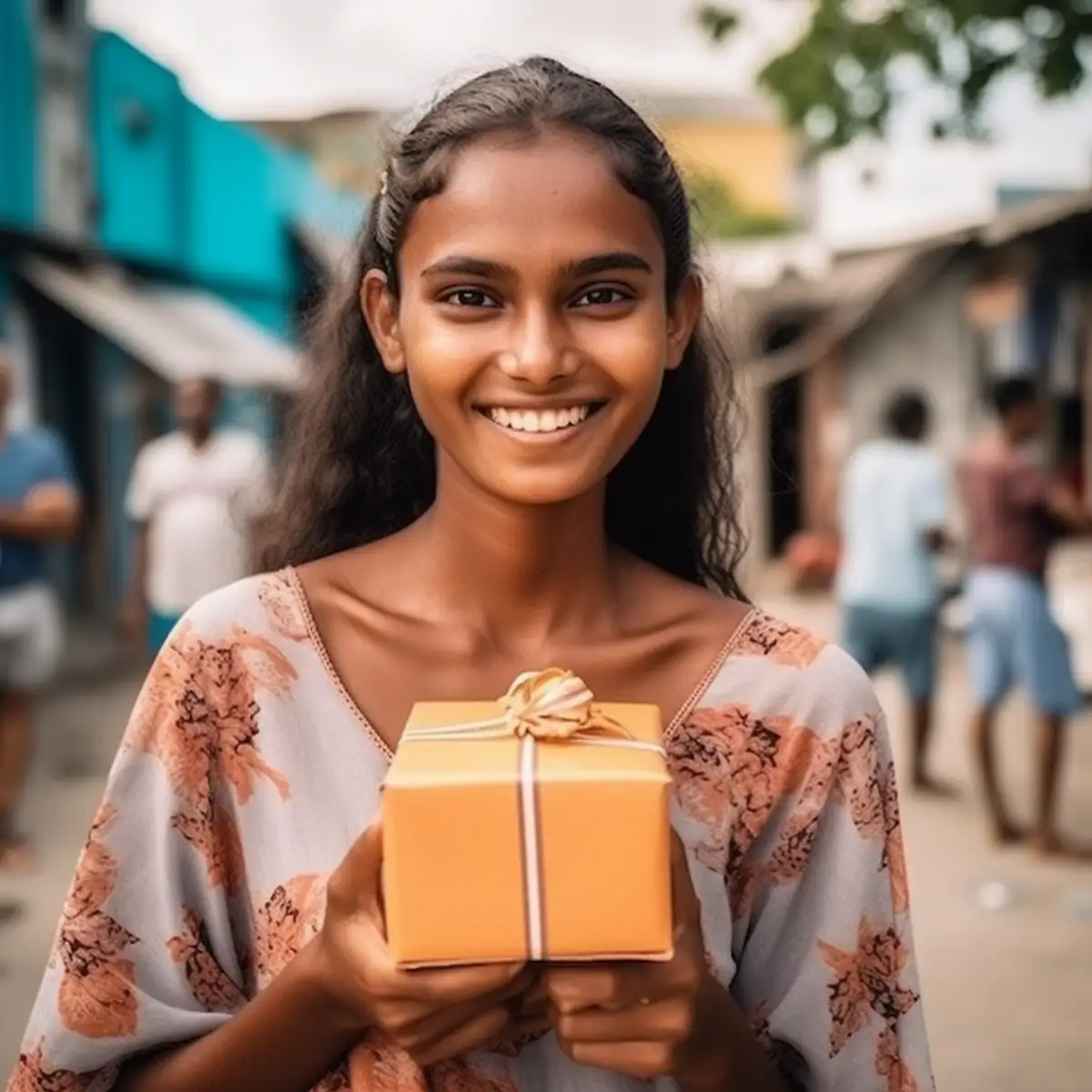 Entering Shipping Information
A critical part of online shopping is making sure your goodies reach you safely. Therefore, entering your shipping information accurately is crucial. Follow these steps:
Go to "My AliExpress" and click on "My Shipping Address."
Add a new address, ensuring that all fields are filled in correctly.
Double-check for errors, especially in the zip code and phone number.
Pro Tip for Maldivians: Use both Dhivehi and English when entering your address to ensure that local and international couriers can understand it.
Making Your First Purchase: A Guide for Maldivians
Alright, now that you're all set up, it's time for the fun part—shopping! If you're a first-timer, here's a step-by-step guide to making your first AliExpress purchase:
Search and Select: Use the search bar or categories to find what you're looking for.
Check Ratings and Reviews: Always look at product ratings and reviews to gauge quality.
Add to Cart: Found what you like? Add it to your cart.
Checkout: Click on the cart icon and review your items. Once you're ready, hit "Buy Now."
Payment: Choose your payment method and proceed.
AliExpress Mobile App: A Quick Start
For those of you who prefer shopping on the go, AliExpress has a user-friendly mobile app. Here's how to get started:
Download: Search for "AliExpress" in your app store and download it.
Login: Use your AliExpress account to log in.
Navigation: The app is quite intuitive, but take a few minutes to familiarize yourself with the various tabs and features for an even smoother shopping experience.
And there you have it! With these tips and tricks, you'll be an AliExpress pro in no time. Stay tuned for more insights on how to make the most of your AliExpress experience in the Maldives.
Smart Shopping: How to Save Big on AliExpress
So, you've got the basics down, and you're ready to start filling up that cart. But wait, why pay full price when you could get the same items at a discount? This section is all about the art of smart shopping—making sure every Rufiyaa you spend brings you maximum joy and value. So, let's dive into how you can save big on AliExpress!
Consistent and Time-limited Promotions
First things first, AliExpress is chock-full of sales and promotions. It's like a year-round festival of discounts! There are two main types:
Regular Promotions: These are consistent deals that you can always count on, like 'Flash Deals' that offer fantastic discounts but are limited in quantity.
Seasonal or Event-based Promotions: Think Black Friday, Cyber Monday, and the AliExpress Anniversary Sale. These are the days you might want to mark on your calendar.
Speaking of calendars, have you checked out our regularly updated sales calendar yet? It's a treasure trove of information on when you can expect the biggest sales of the year.
Coupons by product category
The Coupon Code Conundrum
Coupons are your best friend if you want to save some serious cash. But, how do you find them, and how do they even work? Let's break it down:
Store Coupons: These are provided by sellers and can only be used in their specific stores.
AliExpress Coupons: These can be used in any store on AliExpress.
Select Coupons: These can be applied to select stores that accept them.
How to Find Coupons:
Check the product listing. Many sellers offer coupons right there for you to clip.
Visit the 'Coupons' section on the AliExpress homepage.
Participate in various AliExpress games and activities that reward you with coupons.
How to Use Coupons:
Once you're at the checkout page, you'll see an option to use a coupon. Simply select the one you want to apply, and voila! Instant savings!
Discovering Promo Codes: Your Shortcut to Savings
Promo codes are like the secret sauce of savings. They're not always easy to find, but when you do find one, it's oh-so-satisfying.
AliExpress Social Media: Follow AliExpress on social media platforms as they often share promo codes there.
Email Newsletters: If you're subscribed to the AliExpress newsletter, keep an eye on your inbox.
Remember, promo codes usually have a limited validity and may require a minimum purchase amount. So, read the fine print!
AliExpress promo codes for every month
Daily Deals and Brand Spotlight
Last but certainly not least, let's talk about daily deals and brand-specific promotions:
Daily Deals: Every day, AliExpress features a set of products at discounted prices. It's a quick and easy way to stumble upon some fantastic bargains.
Brand Spotlight: Certain brands run special promotions or flash sales for a limited time.
And that's your guide to smart shopping on AliExpress! With these tips in your pocket, you're all set to make the most of your AliExpress experience. Happy deal hunting!
Payment Methods: The Maldivian Landscape
Alright, you've loaded up your cart and are buzzing with excitement. But before you hit that 'Buy Now' button, let's talk payments. Because let's be honest, nothing kills the shopping vibe faster than payment hiccups. Here's what you need to know about payment methods and any sneaky little fees that might come your way.
Available Payment Channels
When it comes to paying for your shopping spree, AliExpress offers a variety of options to suit your needs. Here are some commonly used payment methods for Maldivian shoppers:
Credit/Debit Cards: Visa, MasterCard, and American Express are widely accepted.
E-wallets: Services like PayPal and AliPay offer another layer of security.
Bank Transfers: A more traditional but reliable method.
Each of these methods has its own merits, so choose what works best for you.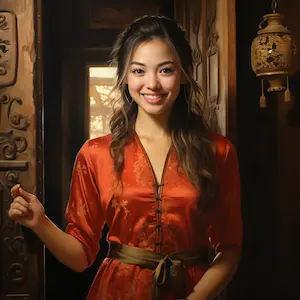 Special access to AliExpress. Just for you!
Get access to your personal page with products specially selected for you
Demystifying Extra Fees
Ah, the dreaded fees—the uninvited guests at every shopping party. But don't worry, we've got you covered. Here are some types of fees you might encounter:
Conversion Fees: If you're paying in a currency other than USD, watch out for conversion fees.
Transaction Fees: Some banks might charge you a small transaction fee.
Cash Advance Fees: If you're using a credit card, this is something to be cautious of.
Pro Tip: Always check with your bank about any additional charges to avoid unpleasant surprises.
Shipping and Delivery: What Maldivians Should Know
So you've cracked the payment code, and now you're eagerly awaiting your package. But what's next? Let's talk shipping and delivery tailored just for our Maldivian readers.
Your Shipping Options
When it comes to shipping, AliExpress offers a variety of methods:
Standard Shipping: Takes a bit longer but is generally more affordable.
Express Shipping: Faster but more expensive.
Third-Party Couriers: Think FedEx or DHL.
Maldives Postal Service
Don't overlook the Maldives' own national postal service as a reliable shipping option. It's often less expensive, although it may take a bit longer.
Delivery Time Frames: What to Expect
Generally speaking, standard shipping can take anywhere from 20 to 40 days, while express options can get your items to you in as little as 7 to 15 days.
Tracking Your AliExpress Packages
Wondering where your package is on its global journey? Tracking is super easy:
Go to 'My Orders': You'll see a list of all your purchases.
Find the Tracking Number: Click on the item you want to track.
Track Away: Use the tracking number on AliExpress or third-party tracking websites.
And there you have it! A complete guide to payment methods, shipping, and tracking, designed with Maldivian shoppers in mind. So go ahead, shop confidently and enjoy the thrill of finding amazing deals on AliExpress!
Navigating Customs Fees: A Maldivian Shopper's Guide
Okay, let's get into something we all secretly dread but absolutely need to know about: customs fees. If you're in the Maldives and shopping from AliExpress, knowing your way around customs fees can be a game-changer. Let's break it down.
Customs Fees: The Basics
Here's the deal. The Maldives Customs Service charges these fees to process your imported goodies. The fee is a percentage of the value of your order. So, how much are we talking about?
For goods valued at less than MVR 10,000: You're in luck—there's no customs fee.
For goods valued at MVR 10,000 or more: Hold onto your hats because there's a 10% customs fee coming your way.
Value-Added Tax (VAT)
Apart from the customs fee, there's also VAT, which stands for Value-Added Tax. This tax is on most things you can buy, and in the Maldives, the rate is 12%.
Other Charges: The Nitty-Gritty
"But wait, there's more!" You might also be responsible for other kinds of charges:
Brokerage Fees: A customs broker might charge you a fee to help with clearing your goods through customs.
Duty: This is a special tax on particular items like alcohol, tobacco, and luxury goods.
The amount for both will vary depending on what you're buying and who you're working with.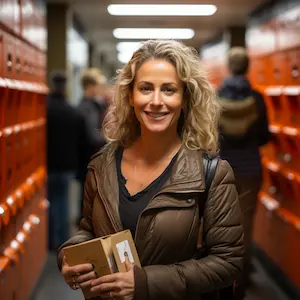 Shop on AliExpress tax-free and duty-free
Constant sale. Goods from local warehouses. Fast delivery, no additional taxes or fees
Let's Crunch Some Numbers
Example 1:
Imagine you buy a product from AliExpress that costs MVR 10,000. It's considered general merchandise, so a 10% customs fee applies. With VAT also in the picture, you'll add another MVR 1,200 to your cost. So, your total? A cool MVR 11,200, all charges included.
Example 2:
Now, let's say you're going big and spend MVR 200,000 on a general merchandise item. A 10% customs fee is applicable here too. Add a VAT of MVR 24,000, and your grand total jumps to MVR 224,000.
There you have it, folks! A quick and easy guide to navigating customs fees, VAT, and other charges while shopping from AliExpress in the Maldives. So the next time you're about to click 'Buy Now,' you'll know exactly what you're getting into.
Returns and Buyer Safeguards: Know Your Rights
Alright, let's talk about something equally important: the "What ifs." What if you need to return something? What if your package plays hide and seek and never shows up? Don't worry, AliExpress has got you covered. Here's what you need to know.
AliExpress Return Guidelines: A Peace-of-Mind Policy
Returning something can be a hassle, but AliExpress tries to make it as painless as possible. Here's the lowdown:
Time Frame: You usually have 15 days after the product is received to initiate a return.
Reasons for Return: Whether it's a defective item, wrong size, or if you've just changed your mind, specify the reason clearly to make the process smoother.
Shipping Costs: Read the fine print; sometimes you'll have to bear the return shipping costs.
Securing Your Purchases: The AliExpress Safety Net
AliExpress takes buyer protection seriously. Here's how they shield you:
Purchase Protection: From the moment you click 'Buy' till the package lands on your doorstep, you're covered.
Dispute Resolution: If something's not right, you can open a dispute and AliExpress will step in to make things fair.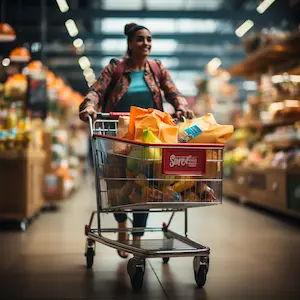 Fast. Profitable. Convenient. AliExpress discounts!
Learn about fresh promo codes, the best purchases, and hot brands faster than others. Save time and money!
AliExpress Customer Support: The Maldives Edition
So, what if you have questions or run into issues that you just can't solve on your own? That's when you reach out to AliExpress customer support, of course!
Reaching Out to Customer Support: Keeping the Lines Open
You're never alone when you shop on AliExpress. Here's how you can reach out for help:
Live Chat: Immediate answers, 24/7.
Email: Good for detailed queries, though response time might vary.
Help Center: A treasure trove of FAQs that might just have the answers you need.
AliExpress Contact Points in the Maldives: Got Local Concerns?
As of now, there might not be a physical AliExpress office in the Maldives, but you can always reach out to their main office for any significant concerns:
Address: 969 West Wen Yi Road, Yu Hang District, Hangzhou, 311121, Zhejiang Province, China
Tel: (+86) 571-8502-2088
That should cover everything you need to know about the safety nets AliExpress has in place for shoppers in the Maldives. The aim is to make your shopping experience as smooth and worry-free as possible.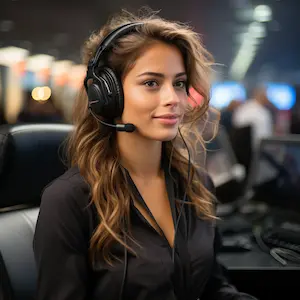 AliExpress Official Support 24/7
Get help from the official support team. Contact an operator right now
Maldivian User Reviews and Insights: Hear it from the Locals
We all know that reviews are the lifeblood of online shopping. They can make or break your decision to click that "Buy Now" button. So what are Maldivians saying about their AliExpress experiences? Let's dive in!
Local Opinions: Real Talk from Real Shoppers
From electronics to fashion, Maldivians are shopping for all kinds of products on AliExpress. Here's a summary of what they're saying:
Delivery Times: Most users commend the platform for its timely deliveries, even to the Maldives.
Product Quality: Overall, reviews suggest that the quality of products matches the description.
Customer Service: Users appreciate the platform's responsive customer service and dispute resolution.
Newbie Tips: Maldivian Edition
If you're new to AliExpress, welcome aboard! Here are some local tips to get you started:
Check Reviews: Always read product and seller reviews.
Compare Prices: Different sellers often offer the same product at various prices.
Use Our Sales Calendar: Don't forget to check our regularly updated sales calendar for the best deals.
AliExpress: Weighing the Pros and Cons
Nobody's perfect, and neither is any shopping platform. Here's an honest look at the good, the bad, and the things you should keep an eye on.
Building Trust and Online Security: No Compromises
Trust is a currency you can't buy, and here's how AliExpress earns it:
Secure Payments: All transactions are encrypted for maximum security.
Verified Sellers: Look for sellers with high ratings and a good number of reviews.
Quality Assurance: No Guesswork Allowed
When it comes to quality, you don't want any surprises. Here's how to ensure you're getting the best:
Detailed Descriptions: The more, the better. Look for products with plenty of details and images.
Ask Questions: Don't hesitate to reach out to the seller if you need more information.
Navigating Red Flags: Your Safety Checklist
Not all that glitters is gold. Keep an eye out for these red flags:
Too-Good-to-Be-True Prices: If it seems too good to be true, it probably is.
Sketchy Seller Profiles: Avoid sellers with low ratings or very few reviews.
And there you have it! With these insights and tips, you're more than ready to navigate the AliExpress seas like a Maldivian pro.