The Ultimate Guide to Savings on AliExpress in Luxembourg
| | |
| --- | --- |
| Language: | Français |
| Payment: | EUR ( Euro ) |
| Delivery: | 10-45 days |
Hello, dear Luxembourg shoppers! Whether you're a newcomer to the AliExpress landscape or a seasoned veteran, this guide is your go-to source for navigating the platform seamlessly. From account setup to maximizing savings, we've got you covered. Let's dive in, shall we?
On this page:
How to Shop on AliExpress from Luxembourg
Language, Currency, and Delivery Settings
First up, let's tailor your AliExpress experience to fit your Luxembourgish lifestyle. The site may default to English and US dollars, but don't worry, you can easily switch these settings:
Language: Top-right corner, folks! Click that flag icon and pick your language.
Currency: Beside the language, you'll see the currency tab. Hit it and select Euros (€), because that's how we roll in Luxembourg.
Country of Delivery: Set this to Luxembourg for accurate shipping and costs.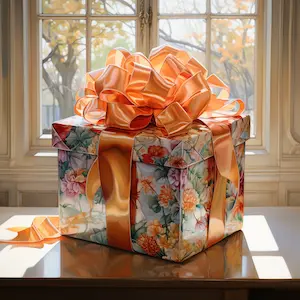 Get a gift for registering on AliExpress
Choose a gift for yourself for coming to the site. Let AliExpress pay for your first purchase
Creating Your AliExpress Profile
Got the settings right? Brilliant! Now let's talk profile setup:
Join or Sign In: Top-right corner again. Click and choose how you want to sign up.
Verification: Either confirm your email through a link or enter the SMS code sent to your mobile.
Password and Personal Info: Choose a strong password and fill in the basics—name, and optional profile picture.
Voilà! Your account is up and ready for some serious shopping!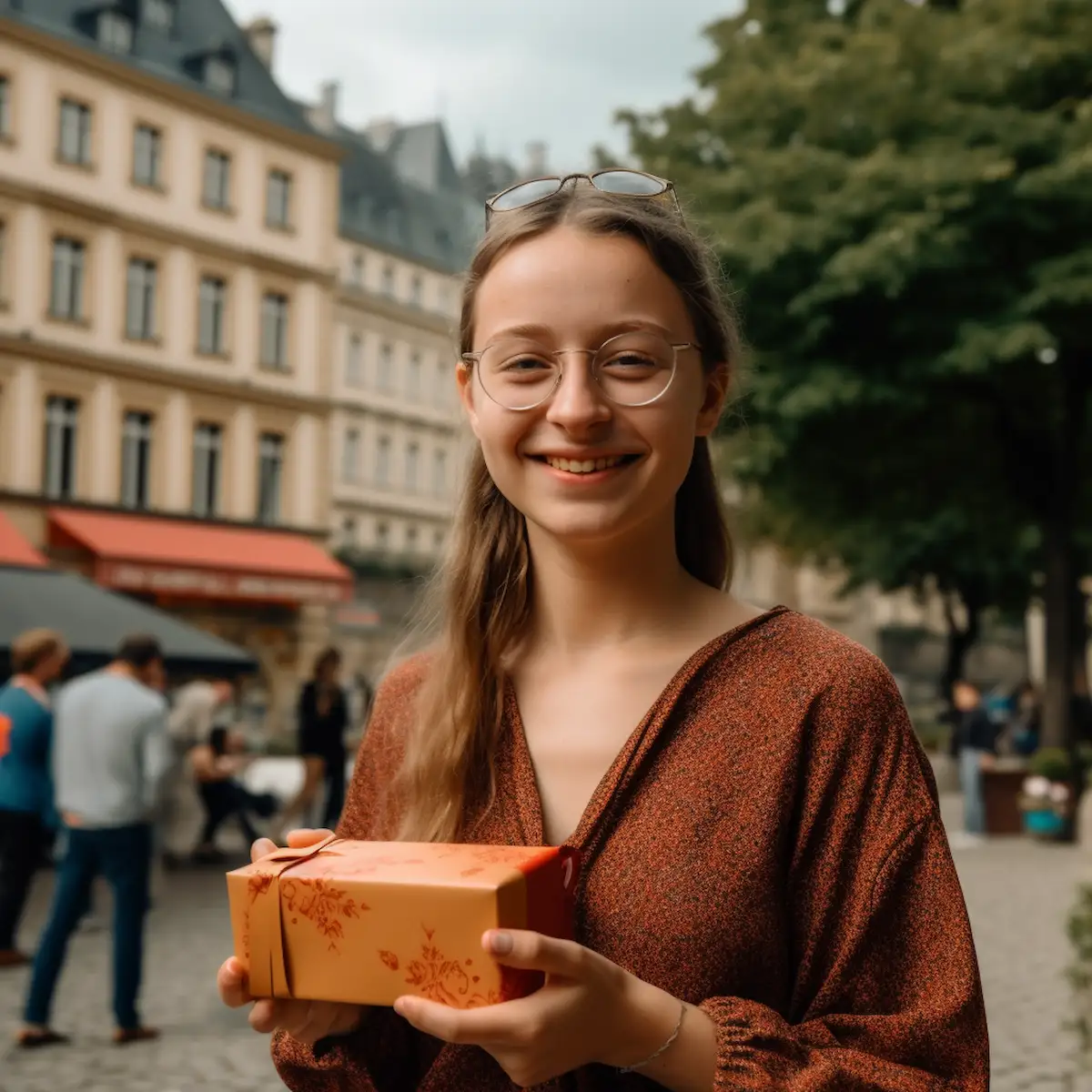 Accurate Shipping Address Input
Now, unless you want your packages touring all of Luxembourg without you, it's essential to get the shipping details spot-on:
Your Account Hub: Head to 'My AliExpress' for all things account-related.
The Shipping Address: Add or edit your details here.
Detail-Oriented: Include everything—name, street, postal code, city, and phone number.
Your First AliExpress Purchase: A Luxembourg Primer
All set? Great! Now let's walk you through your first purchase:
Find Your Product: Use the search bar or browse categories.
Compare, Compare, Compare: Look at different sellers and prices.
Check Reviews: They're your best pre-purchase advisors.
Add to Cart or Buy Now: Self-explanatory, right?
Checkout: Pick a payment method and you're done!
The AliExpress Mobile App: A Quick Introduction
For those who prefer shopping on the go, the AliExpress mobile app is a lifesaver. It's convenient, easy to use, and sometimes offers exclusive deals:
How to Download: It's on the App Store and Google Play.
Logging In: Use your desktop account details.
Ease of Use: The app is user-friendly, making it a breeze to browse, order, and track your purchases.
There you have it, folks! You're now fully equipped to tackle AliExpress like a true Luxembourger.
How to Always Get a Bargain on AliExpress
Who doesn't love a good deal, especially when shopping online? Bargain hunting is practically a sport these days, and AliExpress is the perfect playground. In this section, we'll guide you through the maze of regular sales, coupons, promo codes, and special offers that you can take advantage of. So, let's dive in!
Regular and Seasonal Promotions: Stay in the Loop
First up, let's talk about the sales that come around like clockwork. Whether it's Black Friday, Cyber Monday, or AliExpress' own special sale events, there's always an opportunity to save:
Monthly Sales: AliExpress often has monthly sales that offer wide-ranging discounts on various product categories.
Annual Sales: Keep an eye out for big events like the AliExpress Anniversary Sale or the 11.11 Global Shopping Festival. The discounts during these events can be massive.
Our Sales Calendar: Now, wouldn't it be handy to have all these dates in one place? Say hello to our regularly updated sales calendar, your go-to source for all AliExpress sale dates. Bookmark it and never miss a sale again!
Coupons by product category
Identifying and Applying AliExpress Coupons
Coupons are the hidden gems of AliExpress, and we know just where to dig:
AliExpress Coupons: These are the official site-wide coupons offered by AliExpress itself. They can be found on the homepage or in your account section.
Seller Coupons: Some sellers offer their own coupons for their stores. You can find these on the product page or the seller's store page.
How to Apply: Applying coupons is as simple as ticking a box during checkout. Just make sure you meet the minimum spend requirements.
Uncovering Promotional Codes: A Savings Blueprint
Want to save even more? Promotional codes are your best friends:
Newsletter Sign-ups: Often, signing up for AliExpress newsletters can yield promo codes.
Social Media: Follow AliExpress on social media platforms for promotional code announcements.
Exclusive Events: Occasionally, AliExpress runs special promotional events where codes can be gathered. Keep an eye out!
Expert Tip: Promo codes can often be combined with coupons. Double the savings, double the fun!
Daily Saving Tactics and Special Brand Promotions
Last but not least, let's talk daily deals and brand-specific promotions:
Flash Sales: These are time-sensitive deals that offer significant discounts but for a limited time.
Brand Promotions: Some brands offer special promotions exclusive to their products. This could be in the form of bundled deals or buy-one-get-one-free offers.
App-Exclusive Deals: If you're using the AliExpress app, look out for special offers that are only available to app users.
And there you have it, folks! Armed with this knowledge, you're all set to become a professional AliExpress bargain hunter. Now go forth and shop smart!
AliExpress promo codes for every month
Payment Methods from a Luxembourg Perspective
Understanding Your Payment Options
So you've filled up your cart, and you're itching to click that 'Buy Now' button. But how do you actually go about making the payment? Good news: AliExpress offers multiple payment avenues tailored to fit your convenience:
Credit/Debit Cards: VISA and MasterCard are your go-to options. Some sellers may even take American Express.
PayPal: Quick and secure but usually comes with extra fees.
Bank Transfer: For those who like to keep it old-school.
AliExpress Pocket: Imagine this as your personal AliExpress wallet, ready to speed up your checkouts.
Pick the one that fits your shopping habits and financial comfort zones.
Nobody likes unexpected fees; they're the financial equivalent of stepping on a Lego. So, let's unveil those hidden fees:
Currency Conversion Fees: If your payment currency differs from the listed price, you could be hit with conversion fees. Try to pay in your local currency to avoid this.
Service Fees: Using third-party payment systems like PayPal can sometimes incur additional costs. Always read the fine print.
Transactional Fees: These can usually be avoided if you choose sellers who offer free transactions.
Knowledge is power, especially when it helps you avoid unnecessary costs.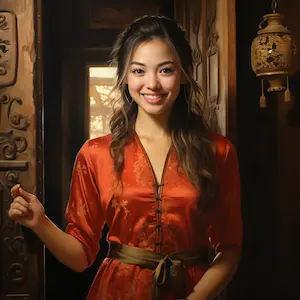 Special access to AliExpress. Just for you!
Get access to your personal page with products specially selected for you
Shipping and Delivery Tailored for Luxembourg
Exploring Your Shipping Options
Once you've sealed the deal on your purchase, the next big question is, how do you get it delivered to your doorstep in Luxembourg? Here's the lowdown:
AliExpress Standard Shipping: A nice balance between cost and time.
EMS: If you're not patient but are willing to pay a bit more.
DHL/FedEx: For those who can't wait and are willing to pay for speed.
The Role of POST Luxembourg in Your Deliveries
Don't underestimate POST Luxembourg, your local postal service. It's often a more affordable choice for those items you don't need immediately.
Setting Delivery Time Expectations
Eager to know when you can actually unwrap your new goodies? Here are some general timeframes:
Standard Shipping: Typically around 20-40 days.
EMS: Speeds things up to about 10-20 days.
Express Shipping: Less than a week, but your wallet will feel it.
Keeping Tabs on Your AliExpress Shipments
Tracking your orders is a breeze and here's how you do it:
Head to 'My Orders': All your transactions are listed here.
Click on 'Track Order': This option appears next to each listed purchase.
Monitor the Progress: You'll see a detailed, real-time update on your shipment's journey.
And voila! You're now a pro at navigating the AliExpress shopping experience tailored for Luxembourg.
Understanding Customs Fees in Luxembourg: What You Should Know
So you've got your cart all set up and you're about to make that exciting purchase. But wait, what's this? Extra costs? Don't worry, we've got you covered on what to expect when it comes to customs fees and taxes in Luxembourg.
Customs Fees: The Nitty-Gritty
First off, customs fees are there for a reason. They're levied by the Luxembourg Customs and Excise Administration to cover the costs of processing imported goods. So how does it work?
For Goods Under €22: If the value of your order is less than €22, you're in luck! You won't have to pay any customs fees.
For Goods €22 and Above: Should your order exceed €22, a 10% customs fee is applicable.
The Role of VAT
But that's not all, folks. The Value-Added Tax (VAT) also comes into play. In Luxembourg, the VAT rate stands at 17% and applies to most goods and services. So do remember to factor this in when calculating your final costs.
Extra Charges? Yep, They Exist
On top of customs fees and VAT, you might encounter some additional charges:
Brokerage Fees: These are fees charged by customs brokers to assist you in clearing your goods. The cost varies depending on your order and the broker.
Duty: Certain goods like alcohol, tobacco, and luxury items have a special tax called duty. The rate varies based on what you're buying.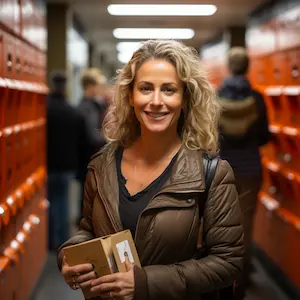 Shop on AliExpress tax-free and duty-free
Constant sale. Goods from local warehouses. Fast delivery, no additional taxes or fees
Putting it All Together: Real-Life Examples
Let's look at some examples to tie it all together:
Scenario 1: You order a product worth €20. It falls under the category of general merchandise, which attracts a 10% customs fee. Add to this the 17% VAT (which would be €3.40), and your total cost would be €23.40.
Scenario 2: You decide to go big and order a product worth €200. Again, a 10% customs fee applies. Add in the 17% VAT (€34 in this case), and your total jumps to €234.
So there you have it! A complete guide to navigating the somewhat tricky world of customs fees and additional charges when shopping on AliExpress from Luxembourg. Keep these tips in mind, and you're sure to be a savvy shopper!
Returns and Shopper Safeguards: What You Need to Know
So, you've taken the plunge and ordered something fabulous from AliExpress. But what happens if things don't go as planned? Maybe the item is damaged, or perhaps it's not what you expected. Fear not! We've got the details on how to navigate returns and what safeguards are in place for you, especially if you're shopping from Luxembourg.
AliExpress Return Protocols: The Basics
Returning an item on AliExpress isn't too complicated, but there are some things you should know:
Initiate the Return: The first step is to contact the seller and request a return. This usually has to be done within 15 days of receiving the item.
Ship it Back: Once the seller approves your request, you'll have to mail the item back. Keep in mind that you might have to cover the return shipping costs.
Refund or Exchange: Once the seller receives the item and inspects it, they will either refund your money or send a replacement item, based on your preference and the seller's policies.
Buyer Safety Measures on AliExpress: Your Safety Net
AliExpress has several layers of buyer protection to make sure you're not left high and dry:
Money-Back Guarantee: If your item never arrives or isn't as described, you're eligible for a full refund, including shipping costs in some cases.
Dispute Resolution: If you can't sort out an issue with the seller, AliExpress offers a dispute resolution process to mediate.
Secure Payment Options: With secure payment methods, you can shop with peace of mind, knowing that your financial information is safe.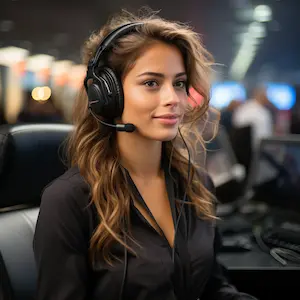 AliExpress Official Support 24/7
Get help from the official support team. Contact an operator right now
AliExpress Customer Service in Luxembourg: Always Here to Help
Encountering issues or have queries? AliExpress customer service has several avenues for you to seek help.
Contact Options for Customer Support: Reach Out, We're Listening
Live Chat: Available 24/7, this is the quickest way to get real-time answers.
Email Support: For less urgent inquiries, you can send an email and expect a response within 1-2 business days.
FAQ Section: For general questions, the Frequently Asked Questions section on their website is a good place to start.
Local AliExpress Contact Points: Nearby Help
For residents of Luxembourg, Belgium, and the Netherlands, there's a regional office located in Amsterdam that can assist you with your concerns:
Address: Herengracht 448, 1017CA Amsterdam, The Netherlands
So, there you have it! A complete guide to making sure your AliExpress shopping experience is as smooth as possible, even when bumps appear on the road.
Luxembourg Reviews and Real Experiences: The Inside Scoop
So, you've heard about AliExpress and you're curious about what the locals think, right? Well, we've done some digging, and here's the general consensus among shoppers in Luxembourg.
Summary of Local Reviews: Luxembourg Weighs In
The residents of Luxembourg have a variety of experiences with AliExpress:
Mostly Positive: Many shoppers praise the diversity of products and the competitive pricing.
Shipping Concerns: While some users have had good experiences with shipping, others mention delays. However, this seems to be the exception rather than the rule.
Customer Service: Generally, people appreciate the customer service, although it can sometimes take a bit to resolve more complicated issues.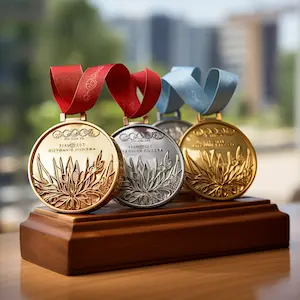 AliExpress Ratings – Best Products Today!
Get access to the most popular items. Discover what other shoppers are choosing
New User Tips: Luxembourg Edition
If you're new to AliExpress, here are some local tips that could make your life a lot easier:
Check Reviews: Always read product and seller reviews. They can provide a wealth of information.
Start Small: Make your first purchase a small one to test the waters.
Use Our Sales Calendar: For the best deals, check out our frequently updated sales calendar.
The Good and Bad of AliExpress: A Balanced View
We all love the idea of grabbing a great deal, but it's also crucial to be aware of the potential pitfalls. Here's how to navigate the good and the bad on AliExpress.
Trust and Secure Shopping: Safety First!
AliExpress has built-in protections, but there are extra steps you can take:
Secure Payment: Always use secure payment methods like credit cards or AliPay.
Two-Factor Authentication: Enable this for an added layer of security.
Trust Badges: Look for sellers with high ratings and positive feedback.
Quality Control: Get What You Pay For
We all want quality items, especially when ordering online. Here's how to ensure you're getting what you're paying for:
Read Descriptions Carefully: Know what you're buying. If the info is lacking, it might be a red flag.
Ask Questions: Don't hesitate to reach out to the seller with any questions about the product.
Red Flags to Be Cautious Of: Stay Alert
While AliExpress is generally a reliable platform, it's essential to watch out for these warning signs:
Too Good to Be True: Be wary of deals that seem unbelievably good.
Lack of Reviews or Ratings: A product or seller with no reviews could be a risky bet.
Sketchy Payment Methods: Never agree to wire money or use an unsecured payment method.
There you have it—a comprehensive guide to smart shopping on AliExpress, tailored for the wonderful people of Luxembourg. Happy shopping!