How to Shop Smart on AliExpress in Indonesia
| | |
| --- | --- |
| Language: | Versi Bahasa Indonesia |
| Payment: | IDR ( Indonesian Rupiah ) |
| Delivery: | 25-65 days |
Hello, amazing shoppers of Indonesia! Are you intrigued by the endless possibilities that AliExpress offers but not sure where to start? Fret not, for you've landed on the ultimate guide to mastering this global marketplace. We're talking about a one-stop-shop guide that covers everything—from account creation to securing the best deals and making sure your purchases arrive right at your doorstep. Grab a cup of coffee, and let's take this shopping journey together!
On this page:
Setting the Stage: The Fundamental Steps for an Indonesian Shopper on AliExpress
Adjusting Language, Currency, and Delivery Preferences: Make AliExpress Feel Like Home
First things first—let's make sure your AliExpress experience feels right at home:
Language: Navigate to the top corner of the website and select 'Versi Bahasa Indonesia' from the dropdown. It's like flipping a switch and turning AliExpress into your local online store.
Currency: Still seeing prices in USD or some other currency? No worries! Just switch it over to IDR (Indonesian Rupiah) for a true Indonesian shopping experience.
Delivery Country: Lastly, you'll want to set your delivery country to Indonesia. This ensures accurate shipping information and saves you from any last-minute surprises.
By ticking off these boxes, you've basically set the stage for a smooth and localized shopping experience.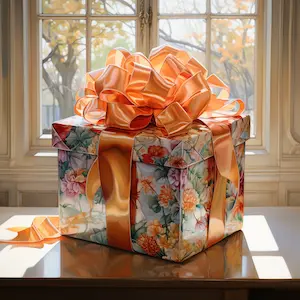 Get a gift for registering on AliExpress
Choose a gift for yourself for coming to the site. Let AliExpress pay for your first purchase
Your AliExpress Account: The Gateway to Global Shopping
You can't shop if you're not a member, right? Let's get that sorted:
Sign-Up: On the AliExpress homepage, click on the 'Join' button, usually located at the top right corner.
Verification: You'll need to verify your email or mobile number. It's a small step but crucial for security.
Profile Setup: Once verified, take a moment to fill out your profile. The more complete it is, the better your shopping experience will be.
And voila, you've unlocked the world of AliExpress!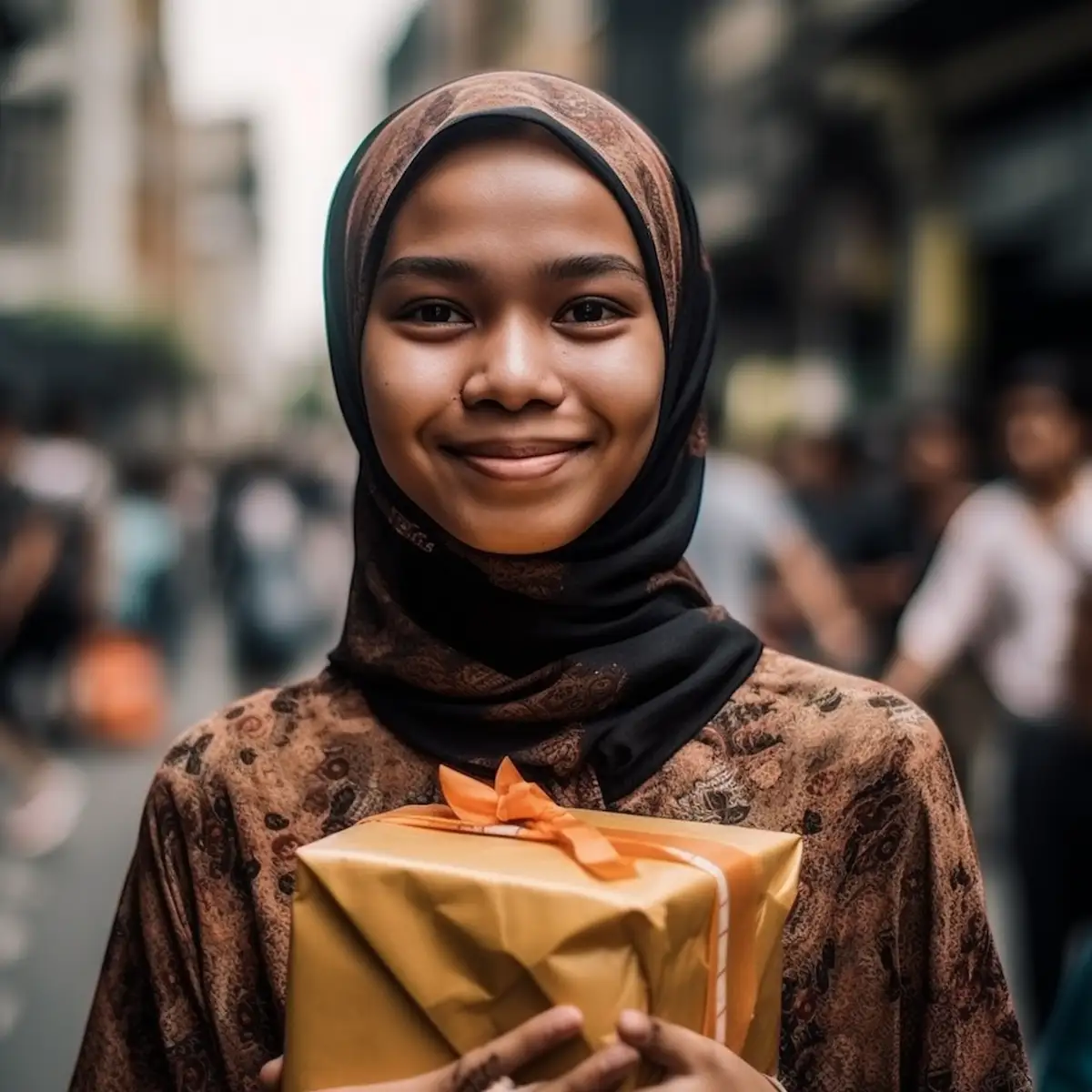 Shipping Information: Your Personal Address Book
Think of this as setting up your virtual mailbox:
Access: Head over to 'My AliExpress' and find the 'My Shipping Address' section.
Details: Add your full address—yes, even that little lane or landmark near your home. The more precise, the better.
Multiple Addresses: You can even add multiple addresses if you're one of those lucky ones with more than one place to call home.
Taking the Plunge: Your First AliExpress Order
The big moment is here—your first purchase! But don't worry; it's as simple as 1-2-3:
Product Selection: Browse to your heart's content and add the chosen items to your cart.
Checkout: At the checkout page, you'll get a rundown of your order. This is where you can apply any coupons you have.
Payment: Once everything looks good, proceed to payment. You'll find various payment options tailored for Indonesians, which we'll dive into later.
Mobile App: The World in Your Pocket
Last but not least, there's an app for that!
Download: The AliExpress app is available on both Android and iOS. Just head to your app store and download it for free.
Features: The app offers all the functionalities of the website, plus some app-exclusive deals. And it's all in the palm of your hand!
There you have it, your expanded starter pack for AliExpress shopping in Indonesia! Trust us; you're now more than ready to make the most of what AliExpress has to offer.
AliExpress Sale: Secret Discounts Await You!
Discover a world of secret deals and discounts, available to our customers only. Don't miss out!
The Art of Smart Shopping: Unraveling Discounts and Deals on AliExpress
Alright, you've set up your account and you're ready to dive into the AliExpress ocean of goods. But wait—let's make sure you're equipped to snag the best deals and maximize your savings!
Regular Sales and Special Events: Your Shopping Calendar
Frequent AliExpress shoppers know that the platform is a treasure trove of sales and special events. But how do you keep track of them all? Simple, just keep an eye on our meticulously updated sales calendar.
Monthly Sales: Every month, AliExpress runs special deals that are too good to pass up. Whether it's 'Tech Month' or 'Fashion Month,' there's something for everyone.
Seasonal Events: Think Black Friday, 11.11, and other global shopping events. AliExpress goes all out!
Flash Sales: These are limited-time offers that pop up now and then. They're like surprise parties for your wallet!
Coupons by product category
Discovering and Utilizing AliExpress Coupons: Your Toolkit for Discounts
Coupons are like little golden tickets that give you extra savings, and AliExpress has plenty:
Where to Find Them: Check out the 'Coupons' section under 'My AliExpress,' or simply look for coupon badges while browsing products.
Types: AliExpress offers store coupons, select coupons, and AliExpress coupons. Each has its own set of rules, so read carefully.
How to Use: At checkout, click on the 'Apply Coupon' button and choose from your available coupons. It's that easy!
Uncovering Promo Codes: Your Secret Weapon
Promo codes are like the ninjas of the online shopping world—stealthy but effective:
Social Media & Newsletters: Follow AliExpress on social media and subscribe to newsletters. You'll often find promo codes sprinkled in.
Affiliate Sites: Websites that partner with AliExpress often share exclusive promo codes. Just make sure they're reputable.
During Checkout: Sometimes AliExpress will offer you a promo code during the checkout process. Keep an eye out!
AliExpress promo codes for every month
Last but not least, let's talk about the savings that are there every single day, waiting to be discovered:
Daily Deals: On the homepage, you'll find a 'Daily Deals' section. It's a roundup of some of the best deals of the day, refreshed every 24 hours.
Brand Exclusives: Many brands on AliExpress offer exclusive discounts for their stores. If you're brand loyal, this is your playground!
And there you go—your comprehensive guide to becoming a pro at snagging deals on AliExpress. With these tips, your cart will be full, but your wallet won't feel the pinch. Happy deal-hunting!
Navigating Payments: A Deep Dive Into Payment Options in Indonesia
Okay, you've got your eye on some goodies and your cart is full of deals. Now, how do you go about paying for them? Not to worry, we've got you covered. This section will help you understand the best payment options for AliExpress shoppers in Indonesia and how to steer clear of any surprise costs.
Available Payment Methods: Your Monetary Toolkit
First things first, let's talk about the various payment options you have at your disposal. AliExpress offers a range of payment methods tailored to the needs of its international audience, including those in Indonesia.
Credit and Debit Cards: The tried and true method. AliExpress accepts a wide variety of cards, including Visa, MasterCard, and more.
E-Wallets: Given the rising popularity of e-wallets in Indonesia, AliExpress has adapted by accepting payments through services like PayPal.
Bank Transfers: Direct bank transfers are also an option, although they may take a bit longer to process.
AliPay: This is AliExpress's own payment platform, designed for ease of use and added security.
Navigating Through Additional Costs: Your Guide to a No-Surprises Checkout
Now, let's get into the nitty-gritty of additional costs. No one likes to think they're paying one amount and then get hit with extra fees at the last minute.
Currency Conversion: Prices on AliExpress are generally displayed in IDR (Indonesian Rupiah) for the convenience of Indonesian shoppers. However, it's good to note that the final amount may be converted to USD at checkout, which could incur minor conversion fees.
Shipping Fees: These will vary depending on the seller and the shipping method you choose. Always check the shipping cost to Indonesia before finalizing your purchase.
Customs and Import Taxes: Depending on the value and type of item, you may be subject to import taxes. It's advisable to check Indonesia's customs policies to get an idea of potential charges.
To summarize, understanding your payment options and being aware of additional costs are key to a smooth and pleasant AliExpress shopping experience in Indonesia. Armed with this knowledge, you're well on your way to becoming an AliExpress pro!
All About Shipping: Getting Your AliExpress Orders to Indonesia
So, you've filled your cart, chosen your payment method, and now you're probably wondering, "How do I get my hands on all these amazing deals?" That's exactly what we'll unpack in this section. From the variety of shipping options to tracking your orders, we've got you covered.
Your Shipping Alternatives: Tailoring Your Choices
When it comes to shipping, you've got options! AliExpress offers a range of shipping methods to suit your needs, so let's go through them:
Standard Shipping: This is the most commonly used shipping method. It's affordable and reliable, although not the fastest.
Express Shipping: If you're in a hurry, this is the way to go. It's quicker but comes at a premium price.
Drop Shipping: This option allows the product to be shipped directly from the manufacturer, cutting down on wait times but sometimes incurring extra fees.
Pos Indonesia: Your Trustworthy Local Option
If you prefer sticking to what you know, then Pos Indonesia, Indonesia's national postal service, is a solid choice. Many AliExpress sellers offer shipping via Pos Indonesia. It's a reliable but somewhat slower service, perfect if you're not in a rush and looking to save on shipping costs.
Estimated Delivery Windows: When Will My Package Arrive?
Let's talk about patience, or the lack of it when you're eagerly awaiting a package! Here's a rough guide on what to expect:
Standard Shipping: Generally takes about 15-40 days.
Express Shipping: Usually within 7-15 days.
Pos Indonesia: Typically, it takes around 20-50 days.
Tracking Your AliExpress Orders: Stay In the Know
Last but definitely not least, let's talk about tracking. Once your order is shipped, AliExpress provides a tracking number, which you can use to monitor your package's journey. Here's how:
Log In to Your AliExpress Account: Go to "My Orders."
Find Your Order: Locate the specific order you want to track.
Click on 'Track Order': This will give you real-time updates on where your package is and when you can expect it to arrive.
And there you have it! Everything you need to know about shipping and delivery when shopping on AliExpress from Indonesia. So, go ahead and hit that "Place Order" button, and happy shopping!
Navigating Customs and Additional Charges: A Friendly Guide for Indonesian Shoppers
When it comes to international shopping, the price tag on the product isn't always the final amount you'll pay. Customs fees, taxes, and other charges can add up, making your bargain look a bit less tempting. Don't worry, we're here to demystify these costs so you can shop with a clear head and full wallet.
Understanding Customs Fees in Indonesia
First on the list is customs fees, which are levied by Indonesia's Directorate Jenderal Bea dan Cukai (DJBC). These fees help cover the costs of processing imports into the country. Here's a quick breakdown:
Orders Below IDR1 Million: Great news! You won't be charged any customs fees for goods valued less than IDR1 million.
Orders of IDR1 Million or More: For these, you'll need to budget for a 7.5% customs fee.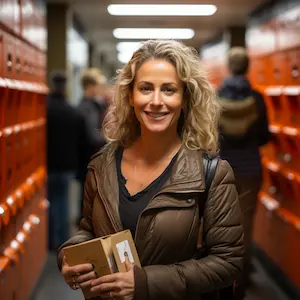 Shop on AliExpress tax-free and duty-free
Constant sale. Goods from local warehouses. Fast delivery, no additional taxes or fees
What About Value-Added Tax (VAT)?
VAT is another acronym you'll get to know well when shopping internationally. In Indonesia, the VAT rate is 11% and applies to most goods and services. So make sure to factor this in when calculating your final shopping bill.
Don't Forget Other Charges!
But wait, there's more. In addition to customs fees and VAT, you could also encounter:
Brokerage Fees: These are fees charged by a customs broker to help your goods clear customs. The cost varies based on the value of your order and the broker you choose.
Duty: This is a special tax on specific goods like alcohol, tobacco, and luxury items. The rate varies depending on what you're buying.
A Few Practical Examples
Let's make this more tangible with some examples:
Order of IDR1 Million: Imagine you buy something for IDR1 million. Add a 7.5% customs fee and 11% VAT, and your final cost comes to IDR1,110,000.
Order of IDR2 Million: In this case, with the same rates applied, your total out-of-pocket cost would be IDR2,220,000.
So, the next time you're eyeing that shiny gadget or stylish handbag on AliExpress, make sure to consider these extra costs.
Returns and Buyer Security: Navigating Your Way to a Safe and Pleasant Shopping Experience
We get it—shopping online can be a bit nerve-wracking, especially when you're dealing with international sellers and shipments. You've mastered the art of navigating customs fees, VAT, and other extras, but what happens if your eagerly-awaited AliExpress package arrives and it's not quite what you had in mind? Don't worry, we're here to guide you through the ins and outs of returns and buyer security on AliExpress.
The AliExpress Return Policy Unveiled
Take a deep breath—AliExpress does have a return policy to fall back on. However, the terms can differ from one seller to the next, so it's crucial to check out their specific policies on returns and refunds. Generally speaking, you'll usually have 15 days from the time the order is completed to initiate a return. If the item is damaged or not as described, many sellers will cover the return shipping fee. If it's a change of heart on your end, you may be responsible for the return shipping cost.
AliExpress: A Friend in the Online Shopping Arena
AliExpress wants you to be a happy shopper, so they've put several buyer protection measures in place. For instance, you're entitled to a full or partial refund if your order never shows up or if it's significantly different from the description. Just remember to open a dispute within the specific Buyer Protection period, which usually lasts up to 60 days from the shipping date.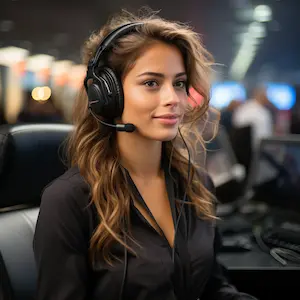 AliExpress Official Support 24/7
Get help from the official support team. Contact an operator right now
Your Lifeline: AliExpress Customer Service
If you ever feel lost or just need someone to talk to, AliExpress customer service is available around the clock. You can engage in a live chat on their website or, for more intricate issues, submit a support ticket.
Where in the World is AliExpress?
You might be wondering where AliExpress operates from. While they don't have an office in Indonesia, the nearest one is in Singapore at 51 Bras Basah Road, #04-08 Lazada One, Singapore 189554. So, while it's not right in your backyard, it's close enough to provide support for any major concerns you may have.
So there you have it—your guide to making the most of AliExpress's buyer protections and customer service. With this knowledge in hand, you can confidently fill up that shopping cart. Enjoy your shopping spree!
Reviews and Indonesian Shopper Insights: Your Fellow Shoppers Spill the Tea
Navigating an international marketplace like AliExpress can be akin to venturing into a bustling bazaar for the first time—thrilling but a tad overwhelming. That's why it's always good to hear from those who've been there, done that. In this section, we're delving into what your fellow Indonesians think about shopping on AliExpress. Ready to get the inside scoop?
Summary of Indonesian User Reviews: A Pulse Check
We've scoured the internet to gather views from Indonesian AliExpress users, and the consensus seems to be generally positive! Shoppers love the wide variety of products, the affordable prices, and the quality of items, especially when compared to local alternatives. However, some users do caution about long shipping times and the occasional hiccup in product quality. But hey, that's what buyer protection is for, right? All in all, AliExpress gets a thumbs-up from most Indonesian shoppers for its value for money and diverse product offerings.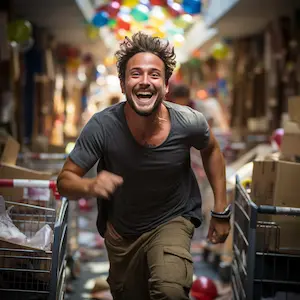 AliExpress Discounts: 48 Hours of Hot Deals!
Discover the popular items other shoppers around the world are choosing. Hurry up and buy!
Top Tips for AliExpress Newbies in Indonesia: Learn from the Pros
So, you're new to this whole AliExpress thing? No worries! Here are some pro tips from seasoned Indonesian shoppers to make your first (or next) AliExpress adventure a smooth one:
Compare Sellers: Not all sellers are created equal. Check reviews, ratings, and the number of items sold to make sure you're dealing with a reputable merchant.
Use the Wishlist: Save items to your wishlist and watch for price drops or special offers. Your dream purchase may just be a sale away!
Read Product Descriptions Thoroughly: This can't be stressed enough. Always read the product descriptions and buyer reviews to get a sense of the item's quality and true size.
Utilize Buyer Protection: If you run into any issues, remember to file a dispute within the Buyer Protection window to ensure you're not left in the lurch.
Local Customs and Fees: Keep in mind the customs fees and taxes (like the 7.5% customs fee for goods valued over IDR1 million) when calculating your total spend.
Armed with these tips and insights from your fellow Indonesians, you're well on your way to becoming an AliExpress aficionado.
The Good and Bad of AliExpress in Indonesia: A Balanced Look
So, you've heard from fellow shoppers and gathered some tips. Now, let's talk about the nitty-gritty—the good and the not-so-good of shopping on AliExpress from Indonesia. Grab a cup of your favorite drink; we're diving in.
Building Trust and Safety: Your Shield Against Scams
Trust is key when it comes to online shopping, and AliExpress knows it. They offer buyer protection, secure payment methods, and a feedback system for sellers. To put it simply, always:
Check Seller Ratings: A high rating usually means a more trustworthy seller.
Read Customer Reviews: Previous buyers' experiences can offer a wealth of information.
Use Secure Payment Options: AliExpress offers a variety of secure ways to pay, ensuring your financial details are safe.
Quality Checks: Your Assurance for Value
Worried about the quality of products? Don't be! Here's how to ensure you're getting bang for your buck:
Analyze Product Photos: Many users upload photos of their purchases in the reviews section.
Chat with the Seller: Don't hesitate to ask questions about the product you're eyeing. Sellers are often very responsive.
Watch for Guarantees: Some products come with a 'Satisfaction Guarantee,' which offers additional peace of mind.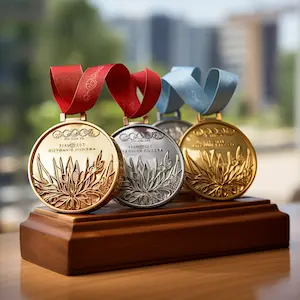 AliExpress Ratings – Best Products Today!
Get access to the most popular items. Discover what other shoppers are choosing
Potential Pitfalls: What to Look Out For
While AliExpress is generally reliable, there are some red flags to be aware of:
Shipping Delays: Due to the international nature of the platform, sometimes shipments can take longer than expected.
Inconsistent Sizing: Always check size guides and read reviews about sizing to avoid surprises.
Additional Costs: Remember the customs fees and taxes we talked about earlier? Keep them in mind when setting your shopping budget.
Alternatives to AliExpress in Indonesia: How Does It Measure Up?
While AliExpress is a one-stop-shop for many, it's not the only player in the game. How does it compare with other online marketplaces in Indonesia?
Comparing with Other Online Marketplaces: The Showdown
Tokopedia: Known for its wide variety of products, Tokopedia offers an excellent alternative but often at higher prices.
Shopee: While it also offers an international range of products, Shopee has more frequent sales but a smaller selection of goods.
Lazada: Owned by Alibaba Group (like AliExpress), Lazada is a solid option but may not offer as many international products.
In summary, while each platform has its pros and cons, AliExpress holds its own, especially if you're looking for international products at competitive prices.
So there you have it—a comprehensive guide to making the most out of your AliExpress shopping spree in Indonesia. Whether you're a newbie or a seasoned shopper, we hope these insights and tips will make your next AliExpress adventure even more enjoyable!