How to Shop Smart on AliExpress in Kenya
| | |
| --- | --- |
| Language: | English |
| Payment: | KES ( Kenyan Shilling ) |
| Delivery: | 25-65 days |
Hey there, all you savvy Kenyan shoppers! If you've ever wondered how to make the most of your AliExpress shopping experience, you've hit the jackpot by landing on this article. Whether you're a newbie trying to make heads or tails of the platform or a seasoned shopper looking for some pro tips, we've got something for everyone. So grab a cup of chai and settle in, because we're about to dive deep into the world of AliExpress, tailored just for you in Kenya!
On this page:
Mastering AliExpress Shopping from Kenya
Before you unleash your inner shopaholic, let's get a few basics sorted out. Trust us; these simple tweaks can make your life much easier.
Changing Language Settings:

Once you're on the AliExpress homepage, look for a language dropdown at the top-right corner.
Choose English or any language that you're comfy with.

Setting Your Currency:

Right next to the language option, there's a currency dropdown.
Click it and select "Kenyan Shilling (KES)."

Confirming Kenya as Your Shipping Country:

Head over to "Account" and scroll down to "My Shipping Address."
Here, make sure to select Kenya as your country of delivery.
There you go! You've just personalized AliExpress to better suit your Kenyan context.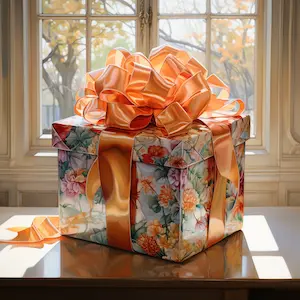 Get a gift for registering on AliExpress
Choose a gift for yourself for coming to the site. Let AliExpress pay for your first purchase
Initiating Your AliExpress Account
Alright, let's get you officially inducted into the AliExpress universe.
Go to the AliExpress homepage.
Click on "Join" at the top-right corner.
You'll have a couple of options here: email, mobile number, or even social media accounts for registration.

If you go the email route, check your inbox for a verification link.
For mobile numbers, you'll receive a quick verification code.

Once verified, set a strong password. Mix it up with letters, numbers, and symbols for added security.
Voila! You're now a proud owner of an AliExpress account.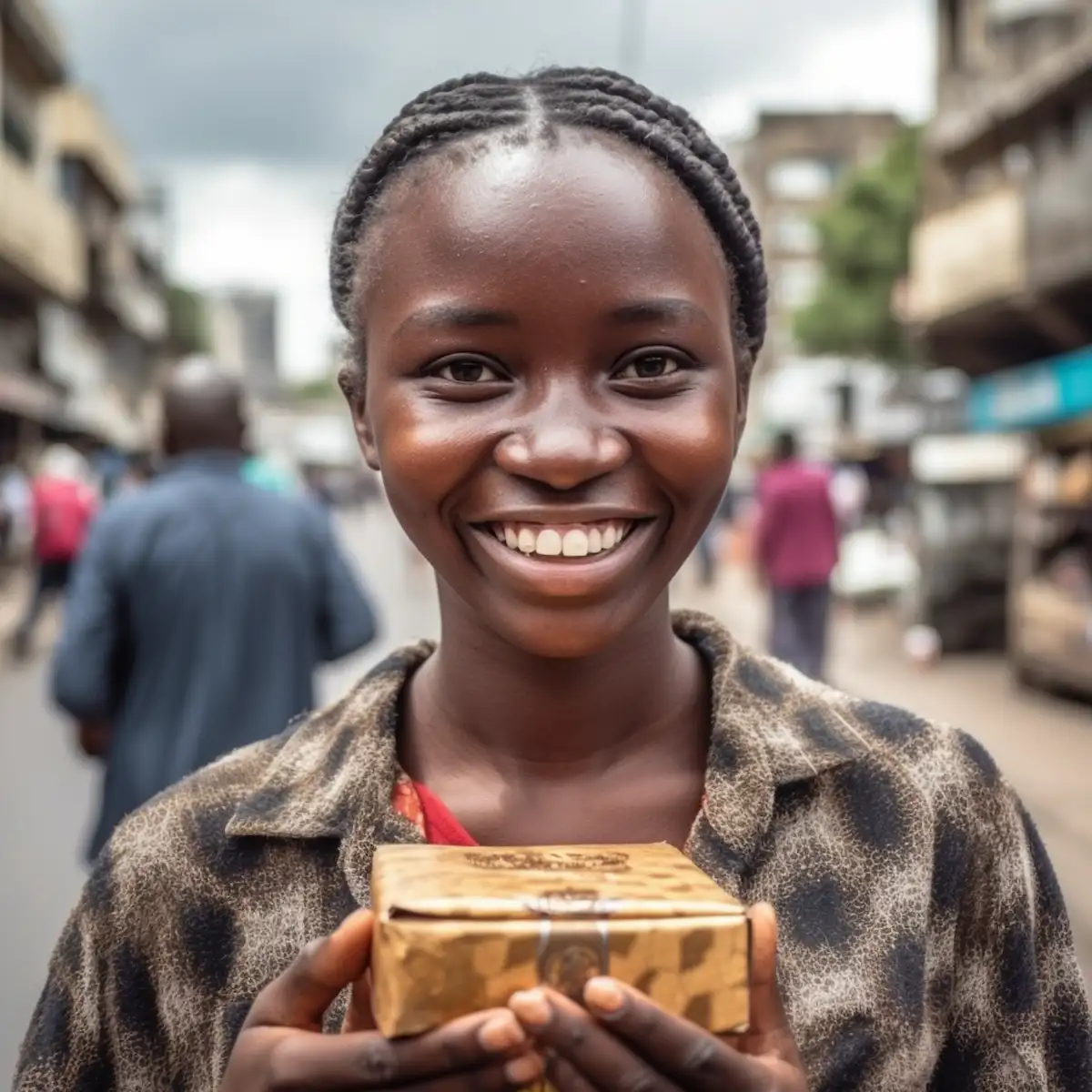 Entering Your Shipping Information
This is crucial, folks. We want those awesome deals landing at your doorstep, not someone else's.
Navigate to "My AliExpress."
Click on "My Shipping Address."
Here, you'll find an option to "Add a New Address."
Fill in all the details—your name, contact number, detailed address, and even landmarks if possible.
Double-check everything. A small typo could send your package on an unintended adventure.
Your First AliExpress Purchase: A Kenyan Shopper's Guide
Ready to make that first purchase? We know you're excited, but a bit of guidance won't hurt.
Start by searching for the product you want.
Look out for seller ratings and customer reviews.
Once satisfied, click "Buy Now" or "Add to Cart" if you're planning more shopping.
Installing the AliExpress Mobile App
Want to shop on the go? There's an app for that.
Head to your mobile app store, search for AliExpress, and click download.
Log in using the account details you just created.
How to Maximize Savings on AliExpress
Hey there, savvy shoppers! We know you're all set to dive into AliExpress, but wouldn't it be great to save some extra cash while you're at it? Let's talk about all the fantastic ways you can maximize your savings on AliExpress.
Routine and Festive Deals
First up, let's discuss the various sales events AliExpress is famous for:
Monthly Sales: These are your everyday kind of deals that occur every month. Ideal for routine shopping!
Special Sales Events: These are the big ones—think Black Friday or the 11.11 sale. Huge discounts and special offers galore!
Bookmark Alert: Don't forget to check out our continually updated sales calendar. It's your ultimate guide to never missing a sale!
Spotting and Applying AliExpress Coupons
Coupons can be a bit tricky, but once you get the hang of it, they're like free money:
On Product Pages: Many sellers offer coupons directly on the product page. Look for a 'Get Coupons' button.
AliExpress Coupon Center: This is basically the headquarters of savings. You'll find a wide array of coupons here that you can use site-wide or for specific stores.
To use these coupons, simply go to your cart, and you'll see an option to apply them before you check out.
Coupons by product category
The Hunt for Promo Codes
Promo codes are like the secret sauce of savings. Here's where you can find them:
Email Newsletters: Subscribed to AliExpress newsletters? Brilliant! Keep an eye on your inbox for exclusive codes.
Social Media: AliExpress and individual sellers often share promo codes on their social media pages.
To apply a promo code, just enter it in the designated field during checkout. Easy peasy!
Day-to-Day Savings and Brand-Specific Offers
Last but not least, let's talk about daily deals and brand-specific offers:
Flash Deals: These are short-lived deals that you have to snag quickly. If you see one, don't wait!
Brand Offers: Some brands offer exclusive discounts or loyalty programs. If you have a favorite brand, it's worth checking out their specific offers.
And there you have it—a quick and easy guide on stretching your Shillings on AliExpress. Remember, a smart shopper is a saving shopper.
AliExpress promo codes for every month
Payment Solutions in Kenya
Hey there, future AliExpress aficionado! So you've got your eye on some fabulous finds, and you're ready to make them yours. But before you hit that 'Buy Now' button, let's chat about your payment options, shall we?
Accessible Payment Methods
Ah, the numerous ways to part with our money—thankfully, AliExpress gives us plenty of options, so there's likely something for everyone.
Credit/Debit Cards: The old faithfuls—Visa and MasterCard—are widely accepted here. Just enter your card details, and you're good to go. Super simple, and usually hassle-free.
PayPal: For those of you who like to keep all your online spending in one place, PayPal is also a solid choice on AliExpress.
Decoding Additional Fees
Okay, this is the part none of us like, but we've got to talk about it—extra fees. They're like those annoying flies that won't let you enjoy your picnic in peace.
Currency Conversion Fees: Paying in dollars or euros might seem fancy, but your bank might charge you a conversion fee. So, sticking with our own Kenyan Shilling can save you a bit.
Transaction Fees: Some banks might charge you an international transaction fee. It's best to consult your bank beforehand to avoid any unpleasant surprises.
Shipping and Logistics to Kenya
So you've successfully navigated the maze of payment options, and your cart is officially checked out. Yay! But how will all your new goodies make their way to you?
Shipping Alternatives
Standard Shipping: This is your go-to if you're not in a rush. It's usually the most wallet-friendly option but brace yourself for a longer wait, usually around a month or so.
Expedited Shipping: Now, if patience isn't your strongest virtue, you might want to consider expedited options like DHL or FedEx. They'll get your package to you in a jiffy, but be prepared to pay a bit more for the speed.
Kenya Postal Corporation
Kenya Postal Corp: If you're opting for standard shipping, our very own postal service is quite reliable. They'll even provide you with a tracking number so you can spy on your package as it makes its way to you.
Approximate Delivery Durations
Standard Shipping: It usually takes around 20 to 40 days to get your items. Yes, it's a bit of a wait, but good things come to those who do, right?
Expedited Shipping: If you're going the fast route, your package could arrive in as little as 7 to 15 days.
Keeping Tabs on Your Orders
Tracking: Once your order is shipped, you'll get a tracking number. Pop that number into AliExpress' tracking feature, or if you're using Kenya Postal Corp for standard shipping, you can track it on their website too.
And that's a wrap! You're not just ready to shop, you're ready to shop smart on AliExpress. May your cart be ever full and your prices ever low.
Navigating Customs, Taxes, and Extra Charges: What You Need to Know
Alright, let's get into the nitty-gritty of online shopping—those extra charges that sneak up on you during checkout or even after your package has arrived. They're like the uninvited guests at a party, but don't worry, we've got the lowdown on how to handle them.
Customs Fees
First off, let's talk about customs fees. These are charges levied by the Kenya Revenue Authority (KRA) to cover the costs of processing the goodies you're importing.
Goods Under KES1,000: If your order is valued at less than KES1,000, give yourself a high-five because you won't be charged any customs fees!
Goods Over KES1,000: For orders valued at KES1,000 or more, a 25% customs fee applies. So, if you're thinking of splurging, keep this in mind.
Value-Added Tax (VAT)
Next up is our good old friend, VAT. This is a tax charged on most goods and services in Kenya, and it stands at a rate of 16%.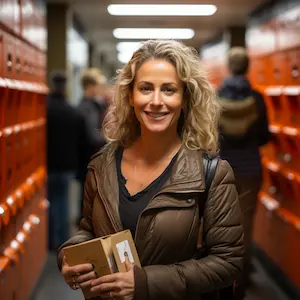 Shop on AliExpress tax-free and duty-free
Constant sale. Goods from local warehouses. Fast delivery, no additional taxes or fees
Other Charges
But wait, there's more (sorry, had to say it). You might also encounter:
Brokerage Fees: These are fees charged by customs brokers to help you navigate the complexities of getting your package through customs. These fees can vary, so it's good to shop around for a broker if you need one.
Duty: This is a special tax on specific types of goods—think alcohol, tobacco, and luxury items. If you're ordering any of these, be prepared for an additional charge.
Examples to Guide You
Let's look at some examples to make this all a bit more tangible:
Scenario 1: You find a neat item on AliExpress that costs KES1,000. It's classified as general merchandise, so you'll be charged a 25% customs fee. Add 16% VAT, and you're looking at a total cost of KES1,160. Yep, those extras add up!
Scenario 2: You decide to treat yourself to something a bit pricier, costing KES2,000. Again, a 25% customs fee applies, along with 16% VAT. Your total? A cool KES2,320.
And there you have it! With this guide, you're not just window-shopping; you're shopping like a pro, well-equipped to navigate all the extra charges that might come your way. So go on, grab those deals, and don't let the customs blues get you down!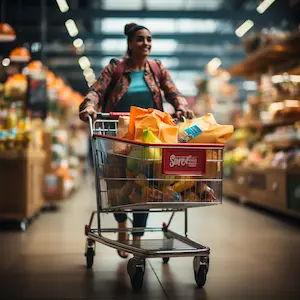 Fast. Profitable. Convenient. AliExpress discounts!
Learn about fresh promo codes, the best purchases, and hot brands faster than others. Save time and money!
Returns and Consumer Safeguards
Hey, we all have second thoughts sometimes, right? Whether it's that funky lamp that looked way better online or a gadget that just didn't live up to the hype, it's okay to change your mind. Let's talk about how you can make returns and what safeguards are in place for shoppers like you.
AliExpress Return Protocols
Initiating a Return: The first step is to get in touch with the seller. You'll find an option to open a dispute in your order details. Make sure to be clear about why you're returning the item.
What to Expect: Depending on the reason for your return, the seller might offer a full refund or to send you a replacement item. If you and the seller can't reach an agreement, AliExpress can step in to mediate.
Consumer Protections on AliExpress
AliExpress has got your back with various buyer protection mechanisms:
Purchase Protection: This is like your safety net. If your item doesn't arrive within the promised time or isn't as described, you can get a full refund.
Seller Guarantees: Some sellers offer additional guarantees, like a 15-day return window or a longer warranty period. Always check the seller's page for these extra assurances.
AliExpress Customer Service in Kenya
Need to speak to someone about an issue? Maybe you're confused about a policy or just want to know more about a product. Here's how you can get in touch with customer service.
Methods to Contact AliExpress Support
Live Chat: This is usually the quickest way to get answers. Look for the chat icon on the AliExpress website or mobile app.
Email Support: You can also reach out via email if your query is less urgent. Response times usually vary.
AliExpress Presence in Kenya
Now, you might be wondering, does AliExpress have a physical office or contact point in Kenya? Unfortunately, as of my last update, there isn't an official AliExpress office in Kenya. But don't worry, you can contact AliExpress France:
France (for France, Israel, Middle East and North Africa regions)
3rd floor 5 rue d'Athènes 75009 Paris France.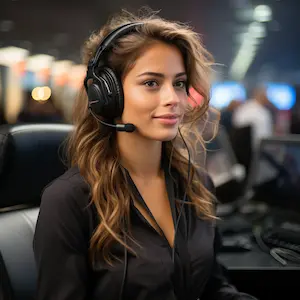 AliExpress Official Support 24/7
Get help from the official support team. Contact an operator right now
Kenyan Reviews and Shopper Testimonials
So you're keen to know what your fellow Kenyans think about AliExpress, huh? Well, you're in the right place. It's always a good idea to hear from people who've been there, done that.
Aggregated User Opinions
Affordability: The general consensus is that AliExpress offers some super budget-friendly options. Whether it's tech gadgets or fashion items, the prices usually beat local stores.
Shipping: Ah, the waiting game. Kenyans agree that while shipping can take a while, it's often worth it given the savings.
Quality: It's a mixed bag here. Some shoppers swear by the quality of their purchases, while others recommend being cautious and reading product reviews thoroughly.
Newcomer Tips
Based on what we've heard from Kenyan users, here are some gold nuggets of advice:
Always Check Seller Ratings: The higher, the better.
Use the Filter Options: Seriously, this is a lifesaver when you're browsing through thousands of items.
Keep an Eye on Our Sales Calendar: For the best deals and discounts, timing is everything.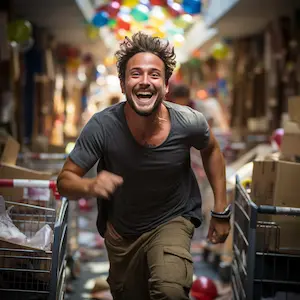 AliExpress Discounts: 48 Hours of Hot Deals!
Discover the popular items other shoppers around the world are choosing. Hurry up and buy!
Pros and Cons of Shopping on AliExpress
As with everything in life, shopping on AliExpress comes with its highs and lows. Here's what you need to know to make the most of it.
Building Trust and Secure Transactions
Trust is everything, right? So here's how you can ensure you're buying quality stuff:
Check for Seller Guarantees: This usually signals a reputable seller.
Read Product Reviews: Not just the star ratings, but what people are actually saying. Look for reviews with pictures to get a better idea of what you're buying.
Caution Signals
While AliExpress is generally a safe platform, it's the internet, and you know what that means—always stay alert. Here are some red flags to watch out for:
Suspiciously Low Prices: If it looks too good to be true, it probably is.
Incomplete Product Descriptions: This could mean the seller is hiding something.
And there you go! You're now equipped with insights and tips from your fellow Kenyans, plus the do's and don'ts to ensure a smooth AliExpress shopping experience