The Complete Guide to AliExpress Shopping in Malaysia
| | |
| --- | --- |
| Language: | English |
| Payment: | MYR ( Malaysian Ringgit ) |
| Delivery: | 25-60 days |
Hello there, fellow Malaysians! If you're as excited about online shopping as we are, then you're in for a treat. This guide is all about helping you navigate the bustling world of AliExpress. Whether you're up north in Penang or down south in Johor, we've got you covered. So, make yourself comfortable with a cup of teh tarik, and let's get started!
On this page:
The A to Z of AliExpress Shopping in Malaysia
Setting Up Your AliExpress for a Malaysian Experience
Before we get into the nitty-gritty, let's personalize AliExpress for a true-blue Malaysian experience. It's simpler than you think!
Choosing Your Language: The platform supports a variety of languages. To switch, head over to the footer and find the language dropdown. Pick 'English' or any language you prefer.
Currency Conversion: Just beside the language option, there's a dropdown for currency. Choose 'MYR' for prices in Malaysian Ringgit, so you don't have to keep converting from USD.
Country for Shipping: When logged out, this option appears at the top of the homepage. After signing in, find it in the 'Account' settings. Make sure it's set to Malaysia to avoid any mishaps.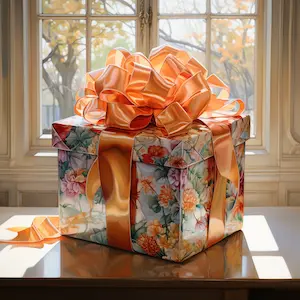 Get a gift for registering on AliExpress
Choose a gift for yourself for coming to the site. Let AliExpress pay for your first purchase
Creating and Setting Up Your Account
Before your cart starts overflowing with goodies, you'll need an account. Don't worry; it's a straightforward process.
Sign-up Options: Click on 'Join' at the top right corner of the homepage. You can use an email, a mobile number, or even social media accounts like Facebook.
Verification: After entering your preferred details and a password, a verification code will be sent to you. Key it in, and you're in!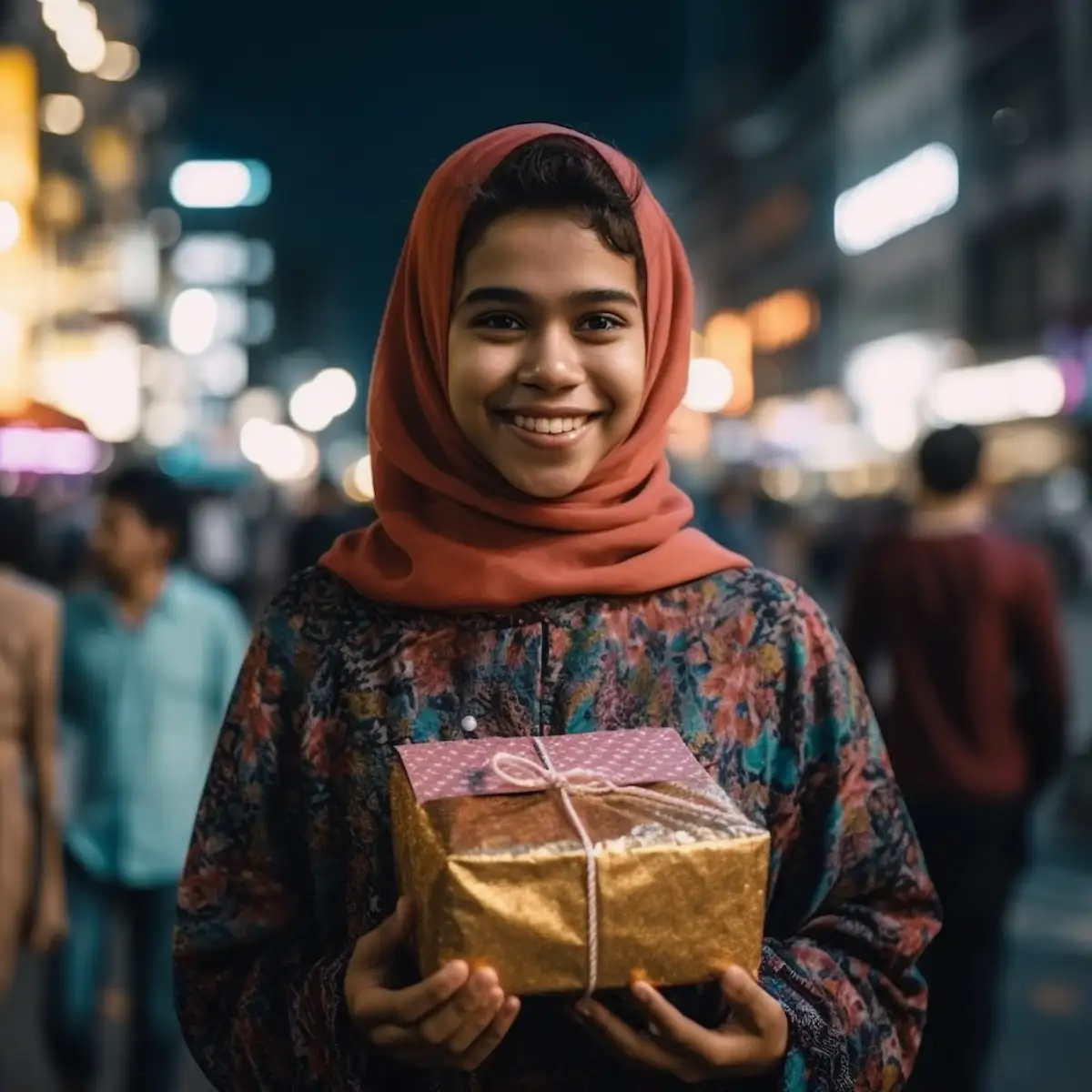 Perfecting Your Shipping Information
Let's make sure your goodies reach you without a hitch. Accurate shipping information is your best friend here.
My AliExpress Portal: Head to 'My AliExpress' and locate 'My Shipping Address.'
Address Entry: Add a new address with all your details. Double-check them, especially the Malaysian postcode, to ensure they are accurate.
Your First Shopping Spree: A Step-by-Step Guide
For first-timers, AliExpress can seem like a maze. Let's simplify that journey with a step-by-step walkthrough:
Product Search: Browse through categories or use the search bar for specific items.
Quality Check: Always read ratings and reviews before making a choice.
Checkout: Once satisfied, proceed to 'Buy Now' or 'Add to Cart,' select your shipping method, and complete the payment.
The AliExpress App: A Handy Companion
For those who prefer shopping on the move, the AliExpress app is your go-to solution.
Download: Available on both App Store and Google Play.
Exclusive Deals: The app offers special deals you won't find on the website and simplifies the order tracking process.
And there you go—your beginner's guide to AliExpress, specially crafted for our Malaysian readers.
How to Maximize Savings on AliExpress: Shop Smart, Save Big!
Ah, the joy of shopping without emptying your wallet! AliExpress is like a treasure trove for deals, discounts, and offers. But wait, do you know how to unlock these hidden gems? Don't worry; we've got you covered. Let's find out how you can save some serious Ringgit while shopping.
Consistent and Seasonal Promotions: The Sale Seasons You Don't Want to Miss
Who doesn't love a good sale? And what if I told you AliExpress has sales all year round? Yep, you heard it right.
Regular Promotions: These are the sales that happen like clockwork—Black Friday, Cyber Monday, and many more. You can always plan your shopping around these dates.
Seasonal Offers: Think 11.11 (Singles Day) or the Summer Sale. These pop up seasonally and are a great time to snag deals.
Our Sales Calendar: To make things even easier for you, we have a frequently updated sales calendar. Just a gentle nod—check it out to never miss a sale day!
Coupons by product category
Uncovering and Using AliExpress Coupons: Your Ticket to Extra Savings
Coupons are like those extra fries at the bottom of the bag—a delightful surprise! Here's how to find them:
Coupon Center: AliExpress has a dedicated section where you can find a variety of coupons. Simply go to 'My AliExpress' and then to the 'Coupon Center.'
Product Page: Some sellers offer coupons directly on the product page. Look out for these when checking out items.
How to Apply: During checkout, click on the 'Apply Coupon' button and choose an applicable coupon. Voila, savings unlocked!
Promo Code Treasure Hunt: Unlock Secret Savings
The thrill of finding a useful promo code is almost like striking gold. Here are some pro tips:
AliExpress Social Media: Follow AliExpress on platforms like Twitter and Instagram. They often share promo codes there.
Email Newsletters: Subscribing to AliExpress newsletters can sometimes grant you exclusive promo codes.
Third-Party Websites: Websites like RetailMeNot often list working promo codes. But please be cautious and ensure the site is trustworthy.
AliExpress promo codes for every month
Daily Deals and Exclusive Brand Offers: The Everyday Thrill
For those who enjoy the thrill of a daily hunt, AliExpress doesn't disappoint.
Flash Deals: These are time-sensitive and limited-stock deals that you'll find on the homepage.
Brand-Specific Offers: Many brands on AliExpress offer daily or weekly deals exclusive to their stores.
So, savvy shoppers, armed with these tips, you're ready to dive into the ocean of savings AliExpress has to offer. Let the shopping spree begin, and don't forget to tell us about your loot!
Payment Methods: Tailored for Malaysians – Making Your Ringgits Count!
Alright, let's talk money—specifically, how to part with it safely and wisely when shopping on AliExpress. Don't worry, we've done the homework for you.
Exploring Payment Options: Convenience Meets Choice
So, you've filled your cart and are ready to checkout. But wait, which payment method should you use? Here's a quick rundown:
Credit/Debit Cards: VISA, MasterCard, and American Express are widely accepted. It's quick and hassle-free.
E-Wallets: Options like PayPal are also available for those who prefer not linking their bank account.
Bank Transfers: Some Malaysian banks are directly linked to AliExpress, offering a secure payment gateway.
Decoding Extra Fees: Keep Those Extra Ringgits
Nobody likes hidden fees; they're like plot twists in a movie, but not fun. Here's how to steer clear:
Currency Conversion: Always check if you're paying in MYR or USD to avoid conversion fees.
Transaction Fees: Some banks might charge a small fee for international transactions.
Tip: Use a card that doesn't charge foreign transaction fees, if possible.
AliExpress Sale: Secret Discounts Await You!
Discover a world of secret deals and discounts, available to our customers only. Don't miss out!
Shipping and Delivery: Malaysia Unpacked – Your Goods, Your Way!
Great, you've paid for your items. Now, how do you get your hands on them? Let's dig in.
Your Shipping Method Choices: Pick What Suits You
Several shipping options are tailored for us Malaysians, and here they are:
Standard Shipping: Takes a bit longer but is often free or low-cost.
Express Shipping: If you need your item like yesterday, opt for this. But it'll cost you extra.
Drop Shipping: Some sellers offer this; your package is sent directly from the manufacturer.
Utilizing Pos Malaysia: Good Ol' Reliable
Yes, our national postal service, Pos Malaysia, is a viable option for AliExpress deliveries.
Why Use It? It's often cheaper and has convenient pick-up locations.
How to Opt for It: During checkout, look for Pos Malaysia under shipping options and select it.
Anticipated Delivery Timelines: When Can You Expect That Parcel?
Standard Shipping: Usually, it takes 3-6 weeks.
Express Shipping: Get it within a week or two but at a premium cost.
Order Tracking Made Easy: No More Guesswork
Wondering where your order is? Here's how to keep tabs:
AliExpress Account: Go to 'My Orders,' and you'll find tracking information there.
Email Updates: AliExpress will keep you updated via email at every step of the shipping process.
So there you have it, from spending your money wisely to waiting eagerly by your door, we've covered all you need to know to shop smart on AliExpress from Malaysia.
Navigating Customs: A Malaysian Shopper's Guide to Extra Costs
Ah, the dreaded customs fees. Don't you just love a good surprise added to your shopping bill? Just kidding! But seriously, understanding customs fees can be the difference between a shopping win and a shopping fail. So, let's break it down.
Customs Fees: What to Expect at the Malaysian Border
Here's the deal: customs fees are charged by the Royal Malaysian Customs Department. These are costs you incur when importing goods into Malaysia. How much? Well, it's calculated as a percentage of your order's value:
For Orders Below RM500: You're in the clear; the customs fee is a whopping 0%.
For Orders RM500 and Above: Brace yourself for a 5% customs fee.
Value-Added Tax (VAT): The Universal Constant
In Malaysia, most goods and services are subject to a VAT of 6%. Yes, this applies to your AliExpress orders too. So, if you think you're done calculating costs with just the item price and shipping, think again.
Other Charges: The Sneaky Ones
Beyond VAT and customs fees, there might be other charges lurking in the shadows, such as:
Brokerage Fees: These are charged by a customs broker for helping you get your package through customs.
Duty: This is an additional tax on certain goods like alcohol, tobacco, and luxury items.
Each of these fees varies based on the value of your order and the type of goods you're importing.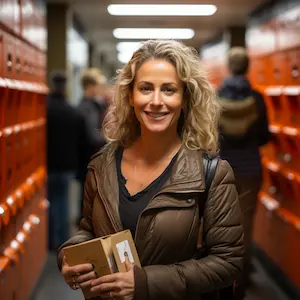 Shop on AliExpress tax-free and duty-free
Constant sale. Goods from local warehouses. Fast delivery, no additional taxes or fees
Real-World Examples: No Surprises Here!
Let's get into some real-world scenarios:
Scenario 1: A RM500 Order

Item cost: RM500
Customs Fee (5%): RM25
VAT (6%): RM30
Total Cost: RM555

Scenario 2: A RM2000 Order

Item cost: RM2000
Customs Fee (5%): RM100
VAT (6%): RM120
Total Cost: RM2220
So, in Scenario 1, your RM500 item will actually cost you RM555 after all the extra charges. In Scenario 2, your RM2000 purchase will have you shelling out RM2220 in total.
And there you have it! No more nasty surprises as you now know what to expect in terms of customs fees, VAT, and other charges when shopping on AliExpress from Malaysia. Keep these tips in mind, and you're well on your way to becoming a pro AliExpress shopper!
Managing Returns and Ensuring Safety: The AliExpress Guarantee
So, you've navigated the complexities of customs fees and finally received your package. But what if something isn't right? Maybe the item arrived damaged, or perhaps it's not what you expected. Not to worry; AliExpress has you covered on both fronts: returns and buyer security.
AliExpress Return Procedures: A Hassle-Free Experience
Returning items on AliExpress is fairly straightforward, but there are a few things you should know:
Initiate the Return: Contact the seller within the 'Buyer Protection' period, which usually lasts 15 days after order completion.
Ship the Product: Once your return request is accepted, you'll be given instructions on how to ship the product back.
Refund Process: After the seller receives the returned item and confirms its condition, you'll be issued a refund.
Remember, always read the return policy of the individual seller as it can vary from one to another.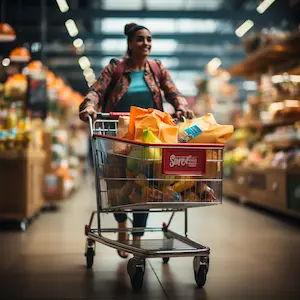 Fast. Profitable. Convenient. AliExpress discounts!
Learn about fresh promo codes, the best purchases, and hot brands faster than others. Save time and money!
AliExpress Buyer Safeguards: Shop with Confidence
AliExpress has several buyer protection features to ensure your shopping experience is as smooth as possible:
Full Refund if Not Received: If your order doesn't arrive within the promised delivery time, you're eligible for a full refund.
Partial or Full Refund for Not-as-Described Items: If the item you received is not as described, you can choose between a partial refund and keeping the product, or a full refund and returning the product.
Secure Payments: AliExpress uses advanced encryption technology to ensure that your payment details are always safe.
AliExpress Customer Support: A Malaysian Shopper's Guide
Need to get in touch with AliExpress? Whether it's a question about an ongoing sale or an issue with an order, you have a couple of options.
How to Contact AliExpress Customer Service: You've Got Options
Online Chat: This is the quickest way to get real-time responses.
Email Support: For less urgent queries, you can shoot them an email.
Help Center: Visit the Help Center on their website for answers to commonly asked questions.
AliExpress Offices in Malaysia: A Local Touch
As of now, there aren't any AliExpress offices located directly in Malaysia. However, you can always reach their global customer support for any concerns:
Global Headquarters Address:

969 West Wen Yi Road
Yu Hang District, Hangzhou
Zhejiang Province, China
Tel: (+86) 571-8502-2088
So, there you go! Now you're equipped with all the need-to-knows about returns, buyer protections, and customer support when shopping on AliExpress from Malaysia.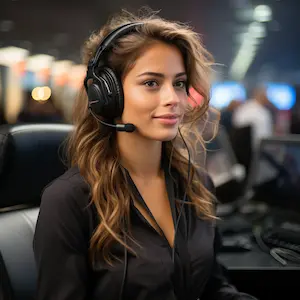 AliExpress Official Support 24/7
Get help from the official support team. Contact an operator right now
Malaysian Voices: Reviews and Fresh Perspectives on AliExpress
Let's face it, reviews can make or break a shopping experience. We've done a bit of digging to find out what Malaysians like you are saying about shopping on AliExpress. Plus, we've got some local advice for those who are just starting their AliExpress journey.
Gathering Local Reviews: The Malaysian Experience
From tech gadgets to fashion, the feedback we've gathered from Malaysians about AliExpress is overwhelmingly positive:
Speedy Delivery: Most users commend the quicker-than-expected delivery times, especially when using premium shipping options.
Quality Products: Many Malaysians appreciate the quality of goods received, stating they got value for their money.
Customer Service: The general consensus is that AliExpress provides responsive customer service, making dispute resolutions fairly hassle-free.
However, some did point out that:
Extra Charges: A few users mentioned unexpected customs fees, so always keep an eye out for that.
Sizing Issues: Especially in fashion, sizing can sometimes be a gamble. Always check size charts and reviews for advice.
Tips for AliExpress Newbies: Malaysia Style
If you're new to AliExpress, here are some locally flavored tips to make your shopping experience smoother:
Use the Mobile App: Not only is it user-friendly, but the app often has special deals and coupons.
Check for Local Sellers: Sometimes, you can find sellers shipping from within Malaysia, which can save you both time and money.
Stay Alert for Sales: Our sales calendar can be your best friend in spotting seasonal and event-based sales specific to Malaysia.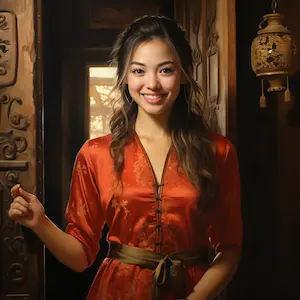 Special access to AliExpress. Just for you!
Get access to your personal page with products specially selected for you
AliExpress: Navigating the Highs and Lows
Alright, we've covered a lot, but let's get into the nitty-gritty details that can further elevate your AliExpress shopping experience.
Building Trust and Security: Shop with Peace of Mind
Safety first, right? Here are some tips to ensure you're securely shopping on AliExpress:
Check Seller Ratings: A high rating usually indicates reliability.
Read Reviews: Previous customer feedback can give you a good sense of what to expect from the product and seller.
Secure Payment Methods: Stick to payment options that offer buyer protection, like credit cards or AliPay.
Quality Checks and Balances: No Surprises
Detailed Descriptions: Always read the full product description and specifications.
Compare Products: Look at similar products and compare prices, reviews, and ratings.
Ask Questions: Don't hesitate to contact the seller for more information on the product.
Caution Ahead: Red Flags to Keep an Eye On
Too Good to Be True: If a deal seems too good to be true, it probably is.
Shipping Costs: Sometimes low product costs are offset by high shipping fees.
Unresponsive Sellers: If a seller isn't responding to queries, it's best to steer clear.
By now, you should be armed with all the info you need to become an AliExpress pro in Malaysia. So go ahead, happy shopping!