The Complete Guide to AliExpress Shopping in Lithuania
| | |
| --- | --- |
| Language: | English |
| Payment: | EUR ( Euro ) |
| Delivery: | 10-45 days |
Hello, smart shoppers of Lithuania! Welcome to your ultimate guide on how to master AliExpress. If you're dipping your toes into this massive online marketplace for the first time, you're in the right place. This guide is tailored to help Lithuanians get the most out of their AliExpress shopping experience. So, sit back, relax, and let's get started on making your online shopping as smooth as it can be!
On this page:
Shopping on AliExpress: A Lithuanian User's Guide
Language, Currency, and Delivery Country Settings
First thing's first: let's get you comfortable.
Language: The website usually defaults to English, but you can change it. Just look in the top-right corner and select from the drop-down menu.
Currency: The site should automatically detect that you want prices in Euros, but double-check to make sure. Head to the top-right corner, click "Ship to," and then select your currency.
Delivery Country: You'll want to set this to Lithuania to ensure accurate shipping information. You can usually set this where you set your currency.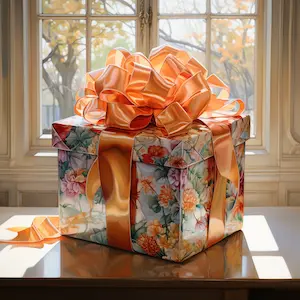 Get a gift for registering on AliExpress
Choose a gift for yourself for coming to the site. Let AliExpress pay for your first purchase
Setting Up Your AliExpress Account
Getting started on AliExpress is super simple, but here's a quick guide:
Go to "Join" at the top right corner of the home page.
You can either sign up with your email or use a social media account for quicker access.
Set a secure password—make it a good one for your own security.
You'll get a verification email. Click the link to confirm, and you're all set.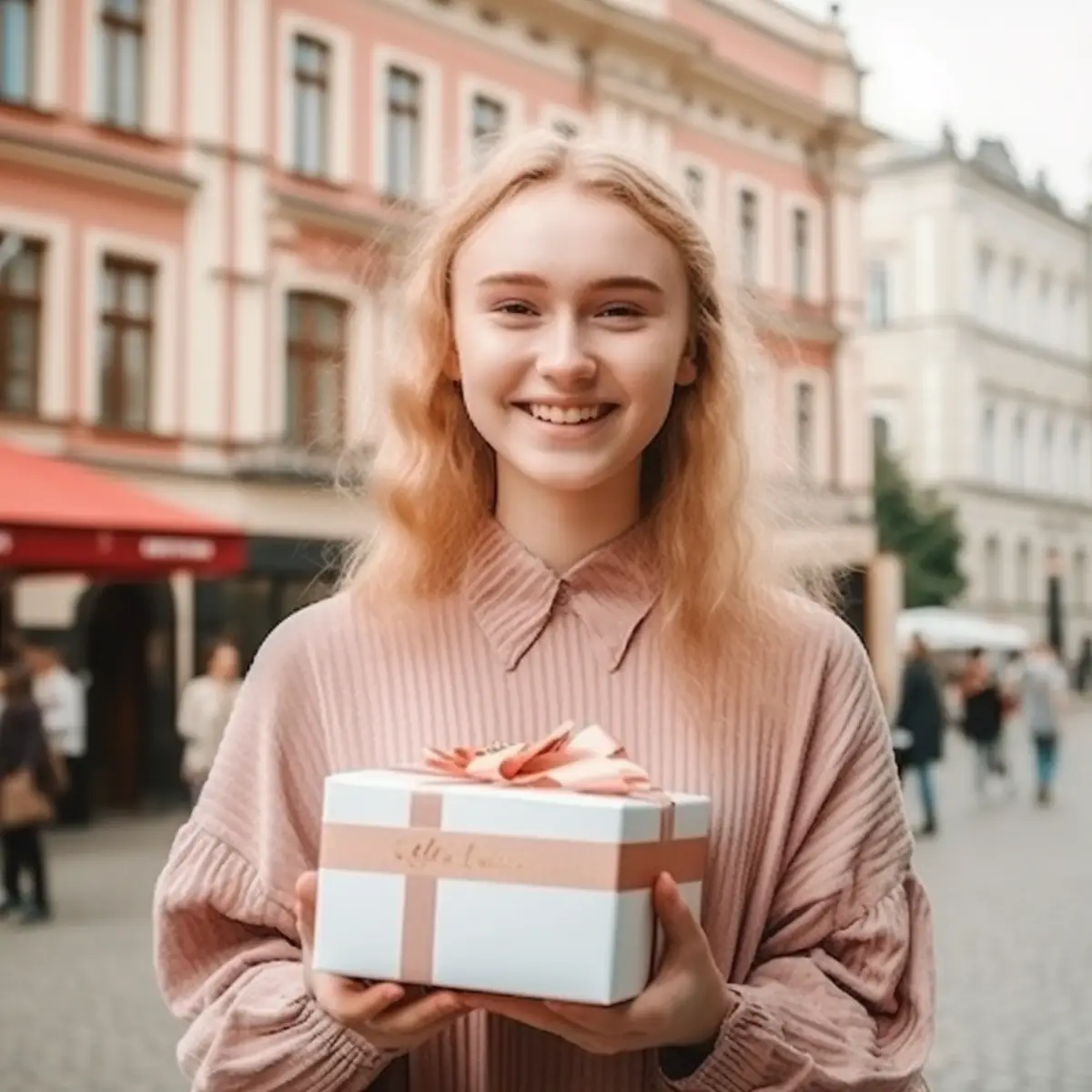 Entering Your Shipping Details
Your shipping details are crucial, so let's make sure you get them right:
Name: Use your full name, as it appears on your identification.
Address: Be thorough—include your street name, building number, and any other essential information.
Postal Code: Double-check it to avoid any delays.
Phone Number: Use a number where you can be reached easily, as this may be used for delivery confirmations.
Making Your Initial Purchase: A Lithuanian Playbook
Ready to make your first buy? Here's a step-by-step:
Search for Your Item: Use the search bar or browse through categories.
Check Reviews and Ratings: This is crucial. Always read what other buyers have to say.
Add to Cart: Once you've made your choice, add the item to your cart.
Proceed to Checkout: Hit the cart icon and then "Buy Now."
Payment: Select your preferred method of payment and finalize your purchase.
The AliExpress App: Your Pocket Shopping Assistant
For those who love shopping on the go, the AliExpress mobile app is a must:
Download it: Available on both Android and iOS, just head to your app store.
Sign In: Use the same account details as your desktop version.
Exclusive Features: The app has some cool features like mobile-only deals and easy tracking.
There you go! You're now fully equipped to tackle AliExpress like a pro.
How to Maximize Savings on AliExpress
Ah, the sweet thrill of snagging a good deal! If you're a bargain hunter, you're going to love this section. Let's delve into the many ways you can stretch your Euros and get more bang for your buck on AliExpress. And hey, don't forget to check out our continually updated sales calendar for the latest scoop on all things savings!
Regular and Seasonal Sales: Don't Miss the Boat
You know what's better than finding what you need? Finding what you need on sale! AliExpress is teeming with sales events, so there's always an opportunity to save:
Weekly Flash Sales: Usually, these are specific to certain product categories. Great for spontaneous shopping!
Major Sales Events: Think Black Friday or 11.11 (Singles Day). These are the times when you can get some serious discounts.
Seasonal Sales: Holidays, end-of-season clearances, and special events often bring additional discounts.
By the way, we keep a sales calendar that's always up-to-date, so you'll never miss out on these golden opportunities.
Coupons by product category
Spotting and Claiming AliExpress Coupons
Coupons are like little golden tickets to savings town. But how do you find them?
Product Page: Often, sellers offer coupons that can be claimed right on the product page.
AliExpress Coupon Center: This is basically the treasure trove of coupons. Visit it often.
Games and Social Media: AliExpress often runs games and campaigns on their social media where you can win coupons.
Discovering Discount Codes: Your Roadmap to Savings
Promotional codes are another great way to save, and here's how you can find them:
Newsletter Signup: Often, signing up for the AliExpress newsletter yields a one-time discount code.
Affiliate Websites: Websites partnering with AliExpress sometimes offer exclusive codes.
AliExpress Social Media: Keep an eye on their social channels for any promotional announcements.
Everyday Money-Saving Strategies and Exclusive Brand Deals
Daily deals can offer some great, albeit temporary, price cuts:
Flash Deals: These are limited-time offers and usually feature a countdown timer.
App-Exclusive Deals: Using the AliExpress app can give you access to app-only discounts.
Brand-Specific Promotions: Some brands offer exclusive discounts, often to clear out inventory or promote a new product.
There you have it! A comprehensive guide to maximizing your savings on AliExpress. You're not just a shopper now; you're a smart shopper!
AliExpress promo codes for every month
Payment Methods: The Lithuanian Perspective
Alright, let's talk money! You've filled up your cart and you're ready to checkout, but what's the best way to pay? Knowing your payment options and any hidden fees is crucial for a smooth shopping experience. So, let's unravel the mystery!
Available Payment Avenues
AliExpress offers a variety of payment methods to suit your convenience:
Credit and Debit Cards: Visa, MasterCard, and American Express are generally accepted.
Bank Transfer: A more traditional method, but usually has a waiting period.
E-Wallets: Think PayPal, Apple Pay, or Google Pay for quicker transactions.
Depending on your bank and payment method, some options might be more favorable due to currency exchange rates or transaction fees. Choose wisely!
Ah, the dreaded hidden fees! But guess what? You can totally avoid them:
Currency Conversion Fees: Sometimes paying in USD and letting your bank handle the conversion is cheaper.
Transaction Fees: Some payment methods may have transaction fees. Always double-check before you confirm your payment.
Duty and Taxes: Not exactly a "hidden" cost, but keep an eye out for any customs duties when importing goods into Lithuania.
Shipping and Delivery: The Lithuanian Angle
So, you've made your payment, and now you're eagerly waiting to get your hands on your purchase. Let's see how you can get your package from AliExpress to your doorstep in Lithuania.
Shipping Options: What's on the Menu?
AliExpress offers several shipping methods, each with its own pros and cons:
AliExpress Standard Shipping: Reliable but may take a bit of time.
Courier Services: Such as DHL or FedEx, faster but usually more expensive.
Free Shipping: Takes the longest but, hey, it's free!
Lithuania's Postal Service: Your Local Option
You can also opt to use Lithuania's national postal service. It's often the default choice for free shipping options and is generally reliable, although it may take a bit longer.
Projected Delivery Windows
Standard Shipping: Generally takes 3-6 weeks.
Courier Services: Usually around 1-2 weeks.
Free Shipping: Expect it to take up to 8 weeks.
Order Tracking: Keeping an Eye on Your Purchase
You can track your order directly from your AliExpress account or use the tracking number in your national postal service's tracking system. It's a good way to anticipate when your package will arrive and to ensure it's on the right path.
And there we have it, folks! You're now well-equipped to navigate the world of AliExpress shopping, Lithuanian style.
All About Customs Fees and Taxes: A Lithuanian Shopper's Guide
Ah, the nitty-gritty of international shopping—customs fees, VAT, and other charges. It's a topic that's as inevitable as it is confusing. But don't worry, we've got you covered! Let's break it down and see how these costs can affect your AliExpress shopping spree in Lithuania.
Customs Fees: What Are They?
Customs fees are levied by the Lithuanian Customs to handle the cost of processing imported goods. The fee is calculated based on the value of your order:
Less than €100: Good news! Your customs fee is zero.
€100 or more: A 10% customs fee will be applied.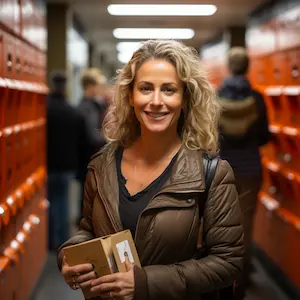 Shop on AliExpress tax-free and duty-free
Constant sale. Goods from local warehouses. Fast delivery, no additional taxes or fees
Value-Added Tax (VAT)
Almost everything you buy is subject to VAT, and Lithuania is no exception. The VAT rate here is 21%. So, when you're calculating the final price, remember to add this to your budget.
Other Charges: Brokerage Fees and Duty
On top of customs and VAT, there may be other fees:
Brokerage Fees: These are fees charged by a customs broker to help you get your goods through customs. The amount varies based on your order and the broker.
Duty: This is another tax that's applied to specific goods like alcohol, tobacco, and luxury items. The rate varies depending on what you're buying.
Real-Life Examples
Let's make this easier with some examples:
Order value €100: Imagine you buy something worth €100. Add a 10% customs fee, and now it's €110. Add 21% VAT, and your total becomes €121. So, you end up paying €121, all charges included.
Order value €200: If your order is €200, with a 10% customs fee, it becomes €220. Tack on 21% VAT, and the grand total is €242.
To sum it up, always keep these additional charges in mind when shopping on AliExpress. By understanding the full cost, you can shop smarter and maximize your savings. Now that we've covered this, you're better equipped to navigate your way through your AliExpress adventure!
Navigating Returns and Consumer Safety on AliExpress: A Lithuanian Perspective
We've all been there—you open your eagerly awaited package, and it's not quite what you expected. Or maybe you're just worried about the "what ifs" before clicking that 'Buy Now' button. Either way, let's dive into what AliExpress offers in terms of returns and buyer protection. Oh, and we'll also help you figure out how to get in touch with customer support, just in case.
AliExpress Return Guidelines: The 411
Returning an item on AliExpress is fairly straightforward, but it's always good to know what you're getting into. Here's what you need to know:
Initiate the Return: Log into your AliExpress account, go to 'My Orders,' find the item, and click on 'Return Item.'
Reason for Return: You'll be asked to select a reason for the return. Be as detailed as possible; it helps speed up the process.
Shipping the Return: Once your return is approved, you'll get instructions on where to send the item. Note that you may have to cover the shipping cost.
Refund: Once the seller receives the item and checks its condition, your refund will be processed.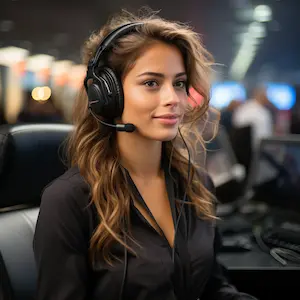 AliExpress Official Support 24/7
Get help from the official support team. Contact an operator right now
Buyer Protection on AliExpress: Shop with Confidence
AliExpress has a comprehensive buyer protection policy to make sure you're never left hanging. Here's a rundown:
Full Refund: If your item never arrives or is significantly different from the description, you're covered for a full refund.
Partial Refund & Keep Item: If the item is significantly different but you still want to keep it, AliExpress often offers a partial refund.
Two-Way Guarantee: Some sellers offer additional guarantees like a 15-day return window, no matter the reason.
AliExpress Customer Support in Lithuania: Reach Out, They're Here to Help
Need to talk to someone at AliExpress? Here's how:
Live Chat: The most immediate option. Great for quick queries.
Email Support: For less urgent issues, you can send them an email. Expect a response within 1-2 business days.
Help Center: Sometimes you can find what you're looking for in their comprehensive FAQ section, so it's worth a check.
AliExpress Presence in Lithuania: Closest Contact Point
While there are no AliExpress offices in Lithuania, the nearest regional office is in Germany. Here are the details:
Location: 1st floor, Wiesenhüttenplatz 25, 60329 Frankfurt am Main, Germany
Having this information handy can be beneficial, especially if you prefer a human touch to resolve your issues.
That's it for this section! Now you're well-equipped to handle any hiccups in your AliExpress shopping journey.
Lithuanian Reviews and User Experiences: A Local Lens
Alright, you've got the basics down, but what about the word on the street? What do fellow Lithuanians think of AliExpress? Let's dig in!
What the Locals Say: The Lithuanian Consensus
From Vilnius to Klaipėda, Lithuanian shoppers have taken to AliExpress for a variety of reasons:
Value for Money: Many users praise the platform for offering a wide range of products that are affordable yet high in quality.
Shipping Time: While some complain about longer shipping times, others acknowledge that the wait is worth it for the bargains on offer.
Customer Service: Mixed reviews here—some find the service satisfactory, while others think there's room for improvement.
Beginner's Tips: Lithuania Edition
New to AliExpress? Welcome aboard! Here are some local tips to get you started:
Start Small: Don't go all-in with your first order. Buy a less expensive item to test the waters.
Check Reviews: Always read both product and seller reviews. It'll give you a good sense of what to expect.
Currency Settings: Make sure to set your currency to Euros to avoid any conversion fees.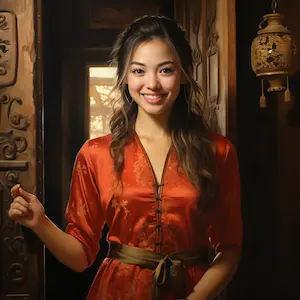 Special access to AliExpress. Just for you!
Get access to your personal page with products specially selected for you
AliExpress: The Good, The Bad, and The Ugly
Shopping online always comes with its own set of challenges. Let's explore how to navigate AliExpress like a pro, focusing on trust, quality, and potential red flags.
Trust and Safe Shopping: Your Online Bodyguard
Here are some tips to ensure a secure shopping experience:
Two-Factor Authentication: Always enable this feature for an added layer of security.
Secure Payment Methods: Use trusted payment options like credit cards or AliPay.
Check Seller Ratings: A higher rating generally means a more trustworthy seller.
Quality Checks: Getting Your Money's Worth
Nobody wants to pay for junk. Here's how you can assure product quality:
Detailed Product Descriptions: A well-detailed product description is often a sign of a reliable product.
User-Generated Content: Look for customer photos and videos in the reviews. They're often more revealing than professional product shots.
Ask Questions: Don't hesitate to reach out to the seller with any queries about the product.
Watch Out For These Red Flags: Shop Smart, Shop Safe
Always be on the lookout for these warning signs:
Too Good to Be True: Extremely low prices can often mean counterfeit or subpar products.
Lack of Reviews: It's often safer to go for products that have been well-reviewed by other buyers.
Shifty Sellers: Beware of sellers who try to take communication off the AliExpress platform or ask for additional fees after you've already made a purchase.
There you have it! You're now armed with local insights and expert tips to make your AliExpress shopping experience as smooth as possible. Happy shopping, Lithuania!