The A to Z of AliExpress Shopping in Japan
| | |
| --- | --- |
| Language: | 日本語 |
| Payment: | JPY ( Japanese Yen ) |
| Delivery: | 15-65 days |
Hey there, savvy shopper! If you're in Japan and curious about navigating the bustling marketplace of AliExpress, you've come to the right place. This guide is your comprehensive walkthrough for mastering AliExpress in the Land of the Rising Sun. So, sit back with some matcha tea, and let's get started!
On this page:
Navigating AliExpress for Japanese Shoppers
Language, Currency, and Shipping: Your Personalized Setup
AliExpress is a global platform, but let's make it feel a bit more like home by setting it up for Japan:
Language: Usually, the website will auto-detect your location and set the language accordingly. But if you want to double-check, head to the top-right corner and select '日本語' from the dropdown.
Currency: To avoid any confusion, switch the currency to Japanese Yen ('JPY'). You'll find this option in the top-right corner as well.
Shipping: Ensure your country is set to Japan so that the shipping options and costs are accurate. You can update this in 'Account Settings'.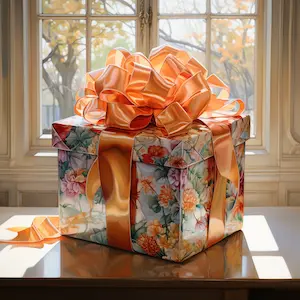 Get a gift for registering on AliExpress
Choose a gift for yourself for coming to the site. Let AliExpress pay for your first purchase
Creating Your AliExpress Account
Setting up an account on AliExpress is a breeze:
Click 'Join' on the top-right corner.
You can sign up using an email, mobile number, or even social media accounts like Facebook.
Follow the instructions, set a strong password, and voila—you're in!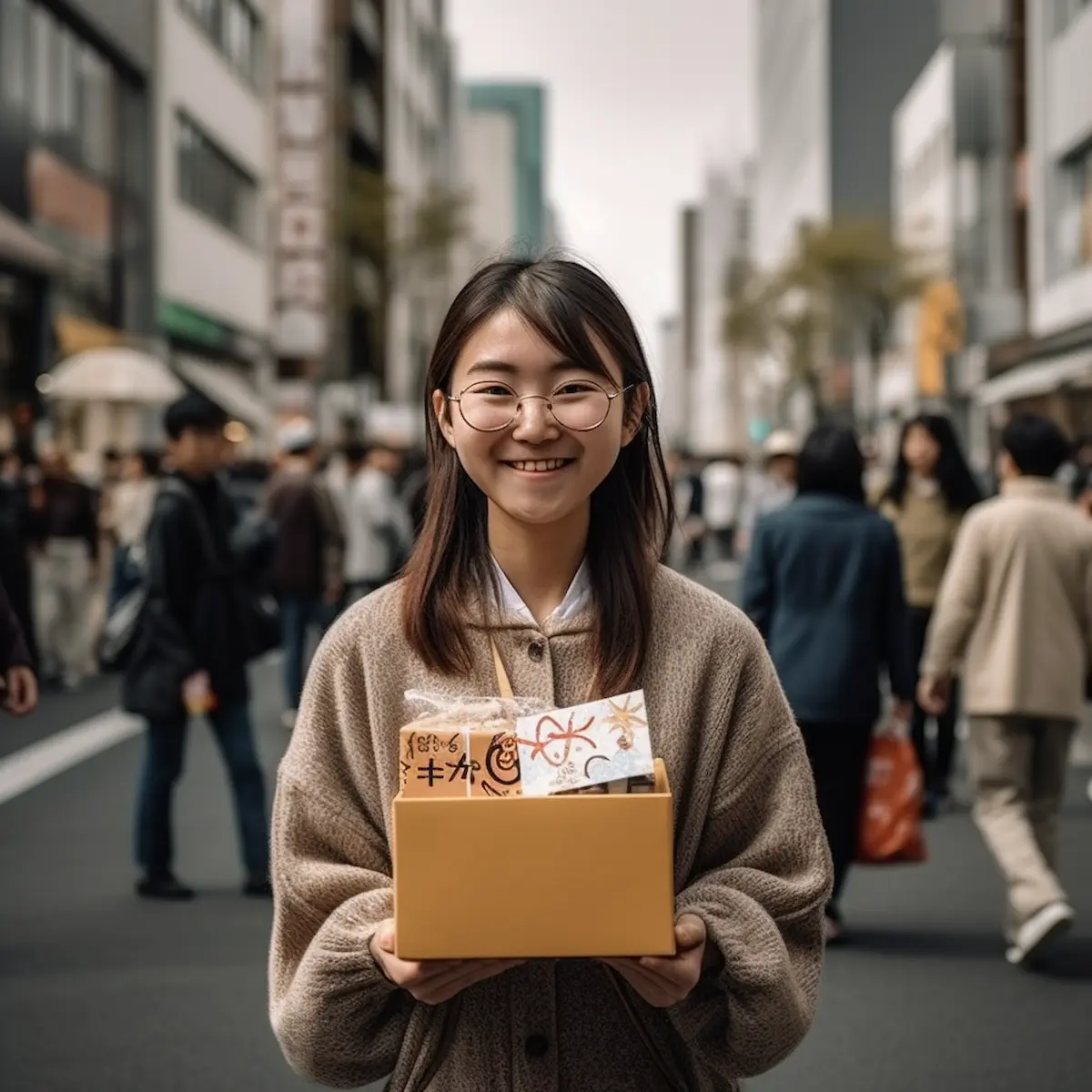 Accurate Shipping Details: Your Key to Quick Delivery
Here's how to ensure that your packages don't go on an unplanned tour around Japan:
Name and Address: Use the Roman alphabet for your address to avoid any shipping issues.
Postal Code: Double-check it! A single wrong digit can derail your package.
Phone Number: Provide a local number where you can be easily reached.
Making Your First AliExpress Purchase
Ready for your first buy? Here's how to do it:
Search and Select: Use the search bar to find your desired products. Filters are your friend!
Check Reviews: Reviews and ratings provide invaluable insights.
Add to Cart: Found what you're looking for? Add it to your cart.
Checkout: Review your cart items and shipping details, then proceed to payment.
The AliExpress Mobile App: Your Shopping Companion
Shopping on the go? The AliExpress app is your best friend:
Download: Head over to the Apple Store or Google Play, search 'AliExpress,' and hit 'Download'.
Exclusive Deals: The app often offers exclusive deals—another reason to love it!
User-Friendly: Navigating categories and finding products is super easy on the app.
That's the rundown on setting up and navigating AliExpress for a Japanese audience. Stay tuned for more exciting tips and hacks to enhance your shopping experience!
The Art of Saving Money on AliExpress
Ah, the joy of snagging a great deal—it's like finding a hidden treasure! If you're in Japan and looking to save big on AliExpress, get ready to become a savings samurai. Here's how to hack the system for maximum savings.
Seasonal and Regular Discounts: A Calendar of Savings
Before you hit that 'Buy Now' button, did you know AliExpress has both seasonal and regular promotions? Our constantly updated sales calendar is your go-to guide for this:
11.11 Global Shopping Festival: Also known as Singles' Day, this is the mother of all sales.
Summer/Winter Sales: Seasonal sales can offer discounts that range from 20% to 80% on a variety of products.
Flash Sales: These are quick, limited-time offers. Blink, and you'll miss them!
Coupons by product category
Mastering AliExpress Coupons: The Art of Extra Savings
Coupons on AliExpress are like cherry blossoms in spring—beautiful to look at and even better to use. Here's how you can find and apply them:
AliExpress Coupons: These are site-wide coupons that can be used in any store on AliExpress.
Store Coupons: Specific to individual stores. You can find these on the store's homepage.
How to Apply: During checkout, click on the 'Apply AliExpress Coupon' button, and the discount will be automatically applied to your total.
Promo codes are the ninjas of online shopping—stealthy but effective.
Newsletter Sign-Up: Many promo codes are sent via email when you sign up for the AliExpress newsletter.
Social Media and Forums: Follow AliExpress and various shopping forums to stumble upon these elusive codes.
Applying Promo Codes: At checkout, enter the code in the 'Promo Code' box and watch your total price drop!
Daily Deals and Brand Specials: The Everyday Treasure
No special occasion? No worries! AliExpress has daily deals and brand-specific promotions that can save you money every single day.
Flash Deals: These are 24-hour sales that offer significant discounts.
Brand Specials: Brands often run their own promotions, offering discounts or gifts with purchases.
Combo Deals: Buying more than one item from the same store? Look for combo deals to save more.
And there you have it—the secrets to becoming an AliExpress savings master while shopping from Japan.
AliExpress promo codes for every month
Payment Avenues in Japan
So, you've filled your cart and are ready to checkout, but wait—how are you going to pay for all these amazing finds? Don't worry, we've got you covered. Below is a handy guide to help you navigate the payment landscape on AliExpress, especially for our readers in Japan.
Exploring Payment Methods: Your Guide to a Seamless Transaction
AliExpress offers a variety of payment options, each with its own perks and quirks. Here's what you need to know:
Credit/Debit Cards: The classic go-to. AliExpress accepts a wide range of cards including Visa, MasterCard, and American Express.
AliPay: Think of it as the PayPal of China. It's secure, easy, and widely accepted on AliExpress.
Bank Transfers: This method is a bit old-school and may take longer, but it's still an option.
Local Payment Methods: For our friends in Japan, AliExpress also offers local payment methods like JCB.
Hidden charges are the wasabi to your sushi—too much, and it's overwhelming. Here's how to avoid any unexpected fees:
Currency Conversion Fees: Always check if you're paying in your local currency or US dollars. Some cards might charge a conversion fee.
Service Fees: Sometimes, using certain payment methods like bank transfers can come with a service fee. Check beforehand to avoid surprises.
Cross-Border Fees: Depending on your payment method, you might incur a small fee for making an international purchase.
VAT and Customs: While these aren't exactly 'hidden', they can add up. Be sure to factor these into your budget.
Understanding your payment options and being alert to any additional fees can make your AliExpress shopping experience much smoother.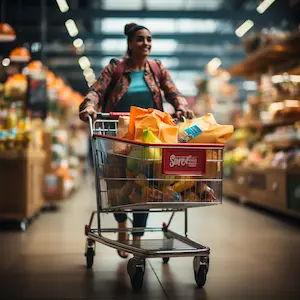 Fast. Profitable. Convenient. AliExpress discounts!
Learn about fresh promo codes, the best purchases, and hot brands faster than others. Save time and money!
The Shipping and Delivery Guide for Japan
Ah, the moment we've all been waiting for—shipping! After all, what's better than hitting that "Order" button and knowing your goodies are on the way? But hold on! The shipping process can be like navigating Tokyo's metro for the first time; it seems complex but don't worry, we're here to guide you through it.
Your Shipping Choices: Picking the Best Route for Your Package
When it comes to shipping on AliExpress, you've got options—lots of them! Here's a quick breakdown tailored for our Japanese readers:
Standard Shipping: This is the most cost-effective method, but it could take a bit longer. Think of it as taking a scenic train ride through the countryside.
Express Shipping: If you're the impatient type (no judgement here!), this is for you. It's faster but usually comes at a premium.
Dropshipping: Some sellers offer this; they'll send the product directly to your customer if you're running a small business.
Local Warehouses: AliExpress has warehouses worldwide, even in Japan. Products from these facilities arrive quicker and often have lower shipping fees.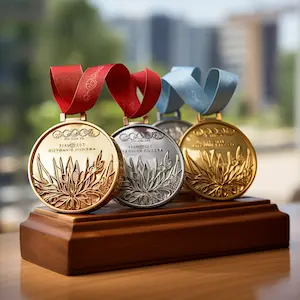 AliExpress Ratings – Best Products Today!
Get access to the most popular items. Discover what other shoppers are choosing
Japan Post: Your Trusty Local Service
Did you know you can use Japan Post, your national postal service, for AliExpress orders? It's reliable and offers various options like registered mail and express services. And the best part? The tracking is super detailed, so you'll know exactly when to rush to the mailbox.
Delivery Time Estimates: The Waiting Game
In Japan, the waiting time varies:
Standard Shipping: Usually takes around 20-40 days.
Express Shipping: Could get your package to you in as little as 7-15 days.
Patience is a virtue, they say. But hey, good things come to those who wait!
Order Tracking Simplified: Keeping Tabs on Your Treasures
Anxious about where your order is? Don't be! AliExpress offers straightforward tracking:
Go to 'My Orders': Once you're there, find the order you want to track.
Click 'Track Order': A detailed timeline will appear, showing you the current status of your package.
Use Third-Party Sites: If you want even more detail, you can copy your tracking number and paste it into global tracking websites for an extra layer of information.
And there you have it! Your complete guide to shipping and delivery when shopping on AliExpress from Japan. Whether you're waiting for a new set of matcha bowls or a high-tech rice cooker, you now know exactly how to make sure it reaches your doorstep safely and efficiently.
Customs Fees in Japan
So you've done it. You've filled up your AliExpress cart and you're ready to pull the trigger. But wait, what about customs fees? No need to search through the labyrinth of government websites; we've got you covered on what to expect when your package arrives in Japan.
Customs Fees: What Are They and How Much?
Customs fees in Japan are like a cover charge for the international shopping party you just threw in your cart. They're administered by Japan Customs and help cover the costs of processing all those amazing goods you're bringing into the country.
Goods Under ¥2,000: If you're buying something small—like a phone case or some cute stickers—the customs fee is 0%. Yup, zero!
Goods Over ¥2,000: Now, if you're going big and your order is valued at ¥2,000 or more, Japan Customs will slap on a 10% fee. So budget accordingly!
Value-Added Tax (VAT): The Other 10%
In Japan, most goods and services are subject to a 10% VAT. So, when calculating the final price of your AliExpress haul, don't forget to factor this in.
Other Charges: The Sneaky Ones
Ah, the 'hidden' fees—not really hidden, but often forgotten. In addition to customs and VAT, you might encounter:
Brokerage Fees: These are charged by customs brokers who help you get your goods through customs. The cost varies, so it might be a good idea to check this in advance.
Duty: This is a special tax on certain items like alcohol, tobacco, and luxury goods. It varies depending on what you're buying, so keep an eye out for this if your shopping list includes any of these special categories.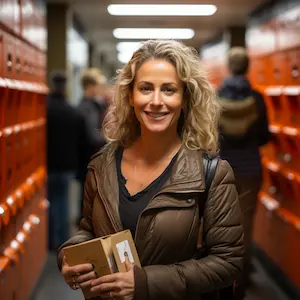 Shop on AliExpress tax-free and duty-free
Constant sale. Goods from local warehouses. Fast delivery, no additional taxes or fees
Real-World Examples: The Math Part
Let's put all this into perspective:
Example 1: Say you buy a trendy backpack for ¥2,000. It's subject to a 10% customs fee, adding ¥200 to your cost. With VAT, you add another ¥200. So, in total, you'll pay ¥2,400.
Example 2: You go all out and get a fancy gadget for ¥3,000. Again, a 10% customs fee applies, adding ¥300. VAT will also add ¥300. Your grand total? ¥3,600.
There you go! You're now a pro at navigating the intricate world of customs fees and taxes when shopping on AliExpress in Japan.
Understanding Returns and Buyer Safeguards on AliExpress
Okay, let's say you've successfully navigated through the maze of customs fees and VAT, and your long-awaited package finally arrives. But what if it's not exactly what you expected? Don't fret! AliExpress has several safeguards in place to ensure that you're not stuck with something you don't want.
AliExpress Return Guidelines: What You Need to Know
So you've got something you're not 100% thrilled with—maybe it doesn't fit, or perhaps it's not quite the shade of blue you were expecting. AliExpress generally has a pretty comprehensive return policy to help you out in such situations.
Return Timeframe: Most sellers give you a window of at least 15 days to request a return. Check this on the product page under the 'Returns & Refund' policy.
Shipping Costs: Now, this is important—sometimes you might have to cover the return shipping costs, but some sellers or particular products offer free returns. It's always good to check in advance.
Refund Process: Once the seller receives the returned item and checks that it's in its original condition, your refund gets processed. The time this takes can vary, but generally, it's pretty quick.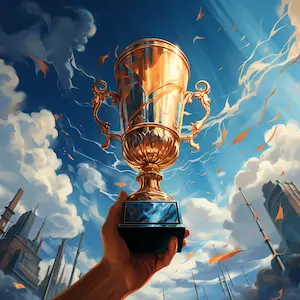 Best Price of the Month! Only Today on AliExpress
Don't miss your chance! Purchase items at the lowest prices!
AliExpress Buyer Safety: The Safety Net You Didn't Know You Had
Imagine you're walking on a tightrope—but with a safety net underneath. That's kind of what AliExpress's Buyer Protection is like. It's a set of guarantees that assures you'll get your item on time and as described, and if not, that you'll get your money back.
Money-Back Guarantee: If your item doesn't arrive within the promised delivery time, or if it arrives but is significantly different from the description, you're eligible for a full refund.
Partial Refunds: In some cases, if the item arrived but wasn't quite as described, you might opt for keeping it and receiving a partial refund.
Dispute Resolution: If you and the seller can't agree on a solution, AliExpress steps in to resolve the dispute, which is like having a referee in a soccer match.
So, with these guidelines and safeguards in place, you can shop with a little more peace of mind. Go on, fill up that cart and hit 'Buy Now'—AliExpress has got your back!
Reaching AliExpress Support in Japan
So, you've got a question or maybe you've run into a hiccup while shopping. No worries! AliExpress has multiple customer service options to help sort out your concerns. From live chat to email support, they've got you covered.
Connecting with Customer Service: A Guide for Japanese Shoppers
Let's dive into the different ways you can reach out to AliExpress customer support:
Live Chat: This is the go-to for most people. It's real-time and you usually get quick responses. However, be prepared for the possibility of chatting with a bot before you get to a human.
Email Support: If your issue isn't super urgent, shoot them an email. They generally respond within 24-48 hours.
Help Center: AliExpress has an extensive FAQ section where you can find answers to most of your queries without even having to talk to anyone.
Social Media: Believe it or not, you can also reach out via social media platforms like Twitter or Facebook. It might take a bit longer, but hey, it's another option!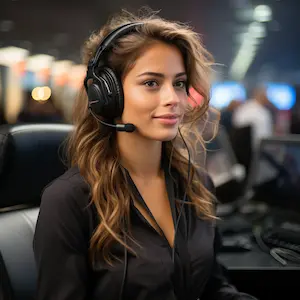 AliExpress Official Support 24/7
Get help from the official support team. Contact an operator right now
Key AliExpress Offices: Where to Find Them
Sometimes you might want to know where their offices are, either for official issues or just for your peace of mind. For our readers in Japan, here's where you can find the nearest AliExpress office:
Japan Office Address:
〒104−0031
日本東京都中央区 京橋2−2−1
京橋エドグラン27F
The main office in China can be reached at: Tel: (+86) 571-8502-2088.
Knowing that there's a physical office might give you that extra bit of assurance, right? It's always good to know there's somewhere you can go, or someone you can call, when you need it.
So, whether you have a question about a product, an issue with a delivery, or just need some help navigating the site, AliExpress has got a solid support system in place to help you out.
AliExpress Sale: Secret Discounts Await You!
Discover a world of secret deals and discounts, available to our customers only. Don't miss out!
Insights and Reviews from Japanese Users
It's one thing to hear from AliExpress or even from us about the ins and outs of shopping on the platform. But it's a whole different ballgame when you hear from fellow shoppers, right? Especially those who are navigating the site from Japan, just like you. So let's dig into what the Japanese user community has to say!
User Review Summary: The Japanese Perspective
Japanese shoppers have a mixed bag of reviews about their AliExpress experience, but the consensus leans towards the positive. Here's a quick rundown:
Quality vs. Price: Many users mention that the quality of products is often reflective of the price, meaning you get what you pay for. But for the most part, the quality has been satisfactory to good.
Shipping: There's a lot of praise for the reasonable shipping times, especially when considering that items are often coming from overseas. However, some users did note that tracking information could be improved.
Customer Service: The general feeling is that customer service is responsive, especially when it comes to resolving disputes or issues with orders.
Product Range: Users love the extensive variety of products available, from tech gadgets to fashion.
First-Timer Tips: Essential Advice for New Japanese Shoppers
If you're new to AliExpress, welcome to this expansive online marketplace! Here are some tips from your fellow Japanese AliExpress shoppers:
Start Small: If you're a first-timer, maybe don't go all out and buy the most expensive thing you see. Start with something small to test the waters.
Check Reviews and Ratings: Always, always check the reviews and ratings of the product as well as the seller. The more positive reviews, the safer your purchase is likely to be.
Use the App: Many users recommend using the AliExpress app for an even smoother shopping experience. Plus, there are often app-only deals.
Be Mindful of Customs and Taxes: As a shopper in Japan, you'll need to be aware of potential customs fees, especially for more expensive items. Take a look at our customs section for a full breakdown.
Language and Currency Settings: Make sure to set these to your preference (in this case, Japanese and Yen) for a more customized shopping experience.
There you go, straight from the horse's mouth, as they say! The Japanese AliExpress community is vibrant and full of insights that can help you make the most of your shopping experience.
Special access to AliExpress. Just for you!
Get access to your personal page with products specially selected for you
AliExpress in Japan: Strengths and Weaknesses
So, you're getting the hang of this whole AliExpress thing, huh? That's great! But before you dive in further, let's talk about how to make sure your shopping experience is as smooth as a well-made cup of matcha. We're diving into the strengths and weaknesses of AliExpress, particularly focusing on building trust, ensuring quality, and red flags to watch out for.
Building Trust: Your Guide to Secure Shopping
The foundation of any shopping experience, online or offline, is trust. So, how can you build that trust on AliExpress?
Seller Ratings: Before making a purchase, always check the seller's ratings and reviews. This will give you a good idea of their reputation.
Secure Payment Methods: AliExpress provides a variety of secure payment methods, from credit cards to digital wallets. Stick to these, and you should be good to go.
AliExpress Buyer Protection: This is your safety net. It ensures you can get a refund if your item doesn't arrive or isn't as described.
Quality Assurance: Zeroing In On Value
Sure, those shoes look cute in the photos, but will they fall apart after one wear? Here's how to ensure you're getting quality products:
Detailed Product Descriptions: A reliable seller provides a detailed and accurate description of the items. Read it thoroughly.
User Reviews: These often contain photos of the received product and can give you a clearer idea of what you're actually getting.
Questions and Answers Section: Some listings have a Q&A section where you can see other buyers' questions and the seller's answers. This can give you more insight into the product's quality.
Watch Out for These Red Flags: Tips for Japanese Shoppers
Okay, this part is crucial. There are a few red flags you should be aware of:
Too Good to Be True: If a deal looks too good to be true, it probably is. Be wary of items that are significantly cheaper than similar products.
Lack of Reviews or Ratings: If a product or seller has no reviews or ratings, proceed with caution. This could be a sign that the product is not as good as it claims to be.
Unclear Product Descriptions: If the product description is vague or riddled with errors, it's best to skip it.
There you have it, folks! Armed with this information, you're well on your way to becoming an AliExpress pro, especially tailored for the Japanese shopping landscape. So go on, flex those newfound shopping muscles and snag some great deals!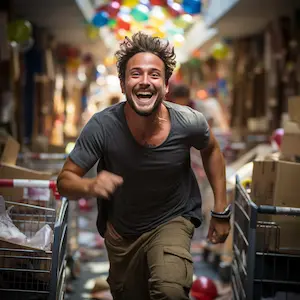 AliExpress Discounts: 48 Hours of Hot Deals!
Discover the popular items other shoppers around the world are choosing. Hurry up and buy!
Alternative Shopping Platforms in Japan
Alright, we've chatted a lot about AliExpress, but let's take a quick detour. Japan is home to a plethora of online shopping platforms that are just waiting to be explored. How does AliExpress stack up against them? Buckle up; we're about to find out!
AliExpress vs. Japanese E-Stores: The Ultimate Showdown
First of all, AliExpress is a global marketplace. It means you've got access to products from around the world, which is a big plus. But let's see how it compares to some local favorites:
Rakuten: The Japanese Giant
Product Range: Rakuten offers a wide range of products, just like AliExpress. However, Rakuten has a stronger focus on Japanese goods.
Shipping: Rakuten often provides faster domestic shipping, but AliExpress offers a broader range of international products.
User Experience: Both platforms offer user reviews and ratings, although Rakuten's website is in Japanese, which could be more comfortable for local users.
Amazon Japan: The Global Powerhouse
Speed: If you're an Amazon Prime member, you know you can get things incredibly fast. AliExpress usually can't match that speed domestically.
Ease of Return: Amazon Japan often has simpler and quicker return policies compared to AliExpress.
Price: AliExpress often has lower prices, especially during sales, but remember to factor in shipping and customs fees.
Yahoo! Shopping Japan: The Underdog
Local Products: Yahoo! Shopping focuses heavily on local Japanese products, similar to Rakuten.
User Interface: The platform is very user-friendly and in Japanese, but AliExpress offers a more international user interface.
Payment Options: Both platforms offer a variety of payment options, but Yahoo! Shopping is more tailored to local payment methods.
Zozotown: The Fashionista's Paradise
Niche Focus: Zozotown specializes in fashion, so if you're looking for something else, AliExpress might be a better fit.
Quality: Zozotown often offers high-quality, branded fashion items, while AliExpress provides a range of quality levels.
Pricing: Zozotown tends to be pricier, but you're also paying for brand names and assured quality.
Final Thoughts
So, there you have it! Each platform has its own set of pros and cons, and the best one for you will depend on what you're looking for. Want a wide range of products from around the world? AliExpress is your go-to. Prefer fast shipping and are willing to pay a bit more? Amazon Japan or Rakuten might be more up your alley.