The Ultimate Guide to Savings on AliExpress in France
| | |
| --- | --- |
| Language: | Français |
| Payment: | EUR ( Euro ) |
| Delivery: | 10-30 days |
Bonjour, dear readers! If you're in France and have been curious about diving into the vast world of AliExpress, you've come to the right place. This comprehensive guide is designed to walk you through everything you need to know to make your AliExpress shopping experience as smooth as a fine Bordeaux wine. From setting up your account to navigating the best deals, we've got you covered. So, grab a café au lait and let's get started!
On this page:
How to Shop on AliExpress from France
Personalizing AliExpress for French Users: Language, Currency, and Delivery Country
First off, let's make AliExpress feel like your local boutique. The platform is super user-friendly and allows you to customize it to your liking. Here's a quick checklist to get you started:
Language: Scroll to the bottom of the homepage and select 'Français' from the language options.
Currency: Right next to the language dropdown, you'll find options for currency. Choose 'EUR' to see all prices in euros.
Delivery Country: Head to the top-right corner of the homepage and click 'Ship to.' From the dropdown, select 'France.'
Voilà! AliExpress is now as French as a café au lait by the Seine.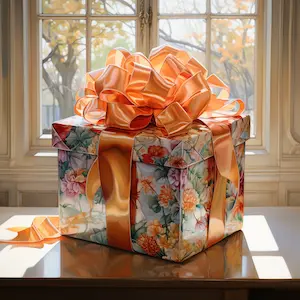 Get a gift for registering on AliExpress
Choose a gift for yourself for coming to the site. Let AliExpress pay for your first purchase
Setting Up Your AliExpress Account: Your Gateway to Global Shopping
Before you can start adding items to your cart, you'll need an AliExpress account. Setting it up is as easy as 1-2-3:
Sign-Up: Click on 'Join' at the top-right corner of the homepage.
Choose Method: You can sign up using your email, mobile number, or even social media accounts like Facebook.
Verification: After entering your details and setting a password, you'll receive a verification code. Enter it, and you're good to go!
Your AliExpress account is now ready for some serious shopping action!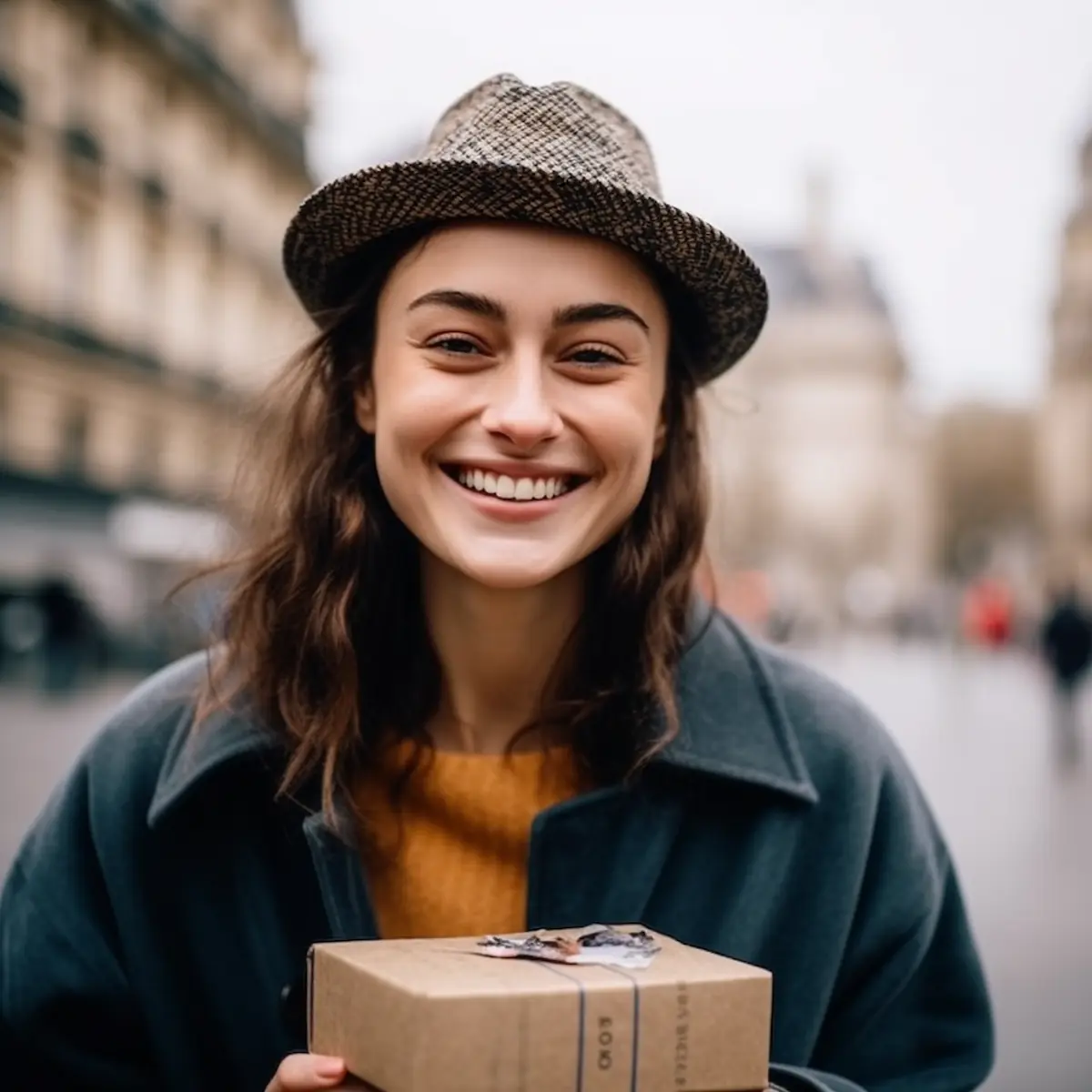 Accurate Shipping Details: Ensuring Your Packages Arrive Without a Hitch
Now, let's make sure your orders arrive at your doorstep without any detours. Here's what you need to do:
Full Name: Make sure it matches the name on your ID or utility bill.
Address Details: Include your street, building number, and any other specifics.
Postal Code: Double-check for accuracy.
Contact Number: A mobile number is preferred for easy contact.
You can add or edit this information by going to 'My AliExpress' and clicking on 'My Shipping Address.'
Your First AliExpress Purchase: A Step-by-Step Guide for French Shoppers
Ready to make your first purchase? Follow these steps:
Search or Browse: Use the search bar or browse through categories to find what you're looking for.
Product Details: Click on the product for more information like specifications, options, and reviews.
Add to Cart: Once you're satisfied, click 'Add to Cart' or 'Buy Now' if you're ready to checkout.
Navigating the AliExpress App: Your Pocket Shopping Companion
Last but not least, let's talk about the AliExpress mobile app. Here are some quick steps to get you started:
Download: Head to the App Store or Google Play and search for 'AliExpress.'
Install: Click 'Install' and wait for the app to download.
Log In: Use your AliExpress account to log in and start shopping on the go.
And there you have it! You're now fully equipped to navigate AliExpress like a pro. From finding the best deals to ensuring your packages arrive safely at your doorstep, this guide aims to make your AliExpress experience as delightful as a stroll along the Seine.
Coupons by product category
How to Maximize Savings on AliExpress: A Comprehensive Guide
Hey there, savvy shoppers! If you're looking to stretch your euros further on AliExpress, you've come to the right place. We all love a good deal, and AliExpress is a treasure trove of discounts, coupons, and special offers. So, let's get down to the nitty-gritty and explore how you can make the most of your shopping experience.
Regular and Special Sales: Your Go-To Guide for Seasonal and Consistent Discounts
First off, let's talk about the different types of sales you can expect:
Flash Sales: These are quick, time-sensitive sales that offer massive discounts but last for a short period.
Seasonal Sales: Think summer blowouts, winter clearance, and holiday specials.
Event-Based Sales: The famous 11.11 Global Shopping Festival falls under this category.
To keep up with all these exciting sales events, make sure to bookmark our sales calendar. It's updated regularly and provides you with all the details you need to plan your shopping adventures.
How to Locate and Use AliExpress Coupons: A Step-by-Step Guide
Coupons are the unsung heroes of online shopping, and AliExpress has plenty to go around. Here's how you can get your hands on them:
Homepage Coupons: Visit the 'Coupons' section on the AliExpress homepage for a variety of options.
Product Page Coupons: Some sellers offer coupons directly on the product page. Just click 'Get Coupon' to claim it.
Special Promotions: Keep an eye out for special promotional events where coupons are given away like candy!
To apply a coupon, simply add it to your account and it will automatically be applied at checkout. Easy-peasy!
Discovering Promo Codes: Your Cheat Sheet for Extra Savings
Promo codes can offer some of the best discounts, and they're not too hard to find if you know where to look:
Social Media: Follow AliExpress on social platforms for exclusive codes.
Newsletters: Subscribing to AliExpress newsletters can also get you some sweet discount codes.
Our Website: Yes, we often share promo codes too, so keep an eye out!
To use a promo code, just copy it and paste it into the designated box at checkout. Hit 'Apply,' and watch those prices drop!
AliExpress promo codes for every month
Daily Discounts and Brand-Specific Offers: The Inside Scoop
Last but certainly not least, individual brands on AliExpress often run their own promotions. Here's what to look out for:
Flash Deals: These are daily or weekly offers that you'll find on the homepage.
BOGO Offers: Some brands offer 'Buy One, Get One Free' or similar deals.
New Customer Discounts: If you're new to a particular brand, they might offer you a special discount as a welcome gift.
So there you have it, folks! With this guide, you're well-equipped to navigate the sea of savings that AliExpress has to offer. From seasonal sales to hidden coupons and beyond, you're now ready to become an AliExpress savings superstar.
AliExpress in France: Euro Pricing and Beyond
Local Warehouses and Official Representation: Convenience at Its Best
Did you know that AliExpress has an official foothold in France, complete with local warehouses? This is fantastic news for shoppers, as it means you can expect ultra-fast deliveries—sometimes in just one day! It's like having a global marketplace right in your backyard.
Skip the Customs Queue: Pre-Cleared Items
Another advantage of local warehousing is that many products are already customs-cleared. Sellers handle all the customs paperwork, so you can shop without fretting over additional fees or delays. Just click, buy, and wait for your package to arrive. It's that simple!
Monthly Deal du Jour: Your Ticket to Savings
If you're a bargain hunter, mark your calendar for the beginning of each month. That's when AliExpress France rolls out its "Deal du Jour," a special sale featuring quick-to-ship items at discounted prices. It's a monthly shopping event you won't want to miss!
Pricing and Payments: The Euro Advantage
When shopping on AliExpress France, you'll notice that all prices are conveniently displayed in euros. That means no currency conversion headaches or hidden fees. And yes, you'll make your payments in euros too, making the whole process smooth and hassle-free.
Navigating Currency and Country Settings
If you find that prices are displayed in a different currency, or if you need to change your delivery country to France, no worries! Just head to the top menu on the AliExpress homepage. From there, you can easily adjust the currency and country settings to suit your needs.
Special access to AliExpress. Just for you!
Get access to your personal page with products specially selected for you
Payment Methods in France: A Smorgasbord of Options
The Many Ways to Pay: A Closer Look
Shopping online is a breeze when you have multiple payment options at your fingertips. In France, AliExpress has gone the extra mile to offer a variety of payment methods that cater to every shopper's needs. Let's break them down:
Pay After Delivery: Imagine shopping now and paying later. It's like having your cake and eating it too! This option is perfect for those who like to inspect their items before parting with their euros.
PayPal Pay in 4: If your purchase is over €30, you can opt for this method. It allows you to divide your payment into four smaller payments over four months. It's like layaway, but you get your item right away!
Carte Bancaire (Carte Blue): When in France, do as the French do! This local payment method is not only popular but also incredibly secure.
Alipay: For those who are familiar with this global payment platform, yes, it's available for you too.
Credit Cards: The classics never go out of style. Whether it's Mastercard, Visa, or American Express, these cards are your trusty companions in the online shopping world.
Navigating Extra Costs: No Surprises Here
Nobody likes hidden costs, and we're here to help you avoid them. Here are some things to keep in mind:
Currency Conversion: If you're using an international card, be aware of any currency conversion fees. These can sneak up on you!
Installment Fees: Opting for PayPal Pay in 4? Make sure you're aware of any additional fees that might be hiding in the fine print.
Local Bank Charges: Using Carte Bancaire or other local options? Check with your bank for any transaction fees to ensure a smooth shopping experience.
Shipping and Delivery to France: From Click to Doorstep
Your Array of Shipping Choices: Convenience Meets Flexibility
Once you've filled your cart and checked out, the next step is getting your goodies delivered. In France, AliExpress offers a couple of convenient options:
Doorstep Delivery: The ultimate convenience. Just sit back, relax, and wait for the knock on your door.
Pickup Points: If you're the type who likes to pick up your parcels, you can opt for this. Choose from local post offices or parcel lockers near you. It's all about what works best for you!
Estimated Delivery Timeframes: The Countdown Begins
In France, the waiting game can be as short as just one day! Yes, you read that right. Depending on the shipping method you choose, your package could arrive faster than you can say "Voilà!"
Tracking Your Orders: Your Package's Journey
Once your order is on its way, you'll receive a tracking number. Use this to monitor your package as it makes its way to you. It's like watching a movie where you already know the happy ending!
So there you have it, a comprehensive guide to payment and shipping options for AliExpress shoppers in France.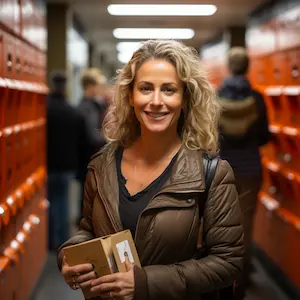 Shop on AliExpress tax-free and duty-free
Constant sale. Goods from local warehouses. Fast delivery, no additional taxes or fees
Understanding Customs and Fees: A Guide for French Shoppers on AliExpress
French Customs Fees: What to Expect
When you're shopping on AliExpress from France, it's essential to know about customs fees. These fees are levied by the French Customs and Border Protection (Douanes et Frontières) to cover the costs of processing imported goods. The customs fee is calculated as a percentage of the value of your order. For items valued at less than €22, you're in luck—the customs fee is 0%! However, for goods valued at €22 or more, a 10% customs fee applies.
Pre-Cleared Items: A Smooth Shopping Experience
Here's some good news: Most items in France are already customs-cleared. This means that sellers have taken care of all the customs paperwork for you. You can shop without worrying about additional fees or delays. However, for items coming from countries like Turkey or China, customs clearance might be necessary. Even in these cases, the seller often handles the customs process, making your shopping experience as seamless as possible.
Value-Added Tax (VAT): The Basics
VAT is another cost to consider. In France, the VAT rate is a standard 20% on most goods and services. This tax is automatically added to the price of your purchase, so make sure to account for it when budgeting for your shopping spree.
Additional Charges: Beyond Customs and VAT
Besides customs fees and VAT, you might encounter other charges like brokerage fees and duty. Brokerage fees are charged by a customs broker to assist you in clearing your goods through customs. The fee varies depending on the value of your order and the broker you choose. Duty is a specific tax levied on certain types of goods, such as alcohol, tobacco, and luxury items. The duty rate can vary based on the product type.
Real-World Examples
To give you a clearer picture, let's go through some examples:
Example 1: Imagine you order a product from AliExpress that costs €100. The item falls under the category of general merchandise, attracting a 10% customs fee. Additionally, a 20% VAT applies, adding €20 to your total cost. In this scenario, your total out-of-pocket expense would be €120, including all fees and taxes.
Example 2: Now, let's say you order a €200 item, also classified as general merchandise. A 10% customs fee and a 20% VAT would apply, adding €40 to your total cost. You'd end up paying €240 for your order, all charges included.
So, there you have it—a comprehensive guide to understanding customs fees, VAT, and other charges when shopping on AliExpress from France.
Returns and Buyer Safeguards: Your Safety Net on AliExpress in France
Navigating the world of online shopping can sometimes feel like a gamble, but not when you're shopping on AliExpress, especially if you're in France. In this section, we'll delve into the nitty-gritty of AliExpress's return policies and buyer protection measures, so you can shop with peace of mind.
AliExpress Return Guidelines: A Hassle-Free Experience
Free Returns: The French Advantage
One of the best things about shopping on AliExpress from France is the generous return policy. Believe it or not, most items come with free returns! Yes, you read that right. If you're not satisfied with your purchase for any reason, you can return it without any additional cost. This is a massive advantage for French shoppers and a reason why AliExpress is gaining popularity in the country.
The Standard Return Process
For items that don't qualify for free returns, the standard AliExpress return policy applies. Here's how it works:
Initiate the Return: Log into your AliExpress account and go to 'My Orders.' Find the item you wish to return and click on 'Return Item.'
Contact the Seller: It's always good to communicate with the seller first. They might offer a resolution without requiring a return.
Ship the Item: Once the return is approved, you'll receive instructions on how to ship the item back. Make sure to follow these guidelines to avoid any complications.
Refund: After the seller receives the item and confirms its condition, your refund will be processed.
Timeframes to Keep in Mind
15-Day Return Window: You usually have 15 days after receiving the item to initiate a return.
Refund Processing: Once the item is received and inspected, the refund process can take up to 15 business days.
AliExpress Buyer Protection Measures: Your Shopping Safety Net
AliExpress takes the security of its buyers very seriously, and that's why they have robust buyer protection measures in place. Here's what you can expect:
Full Refund if Item Not Received: If your order doesn't arrive within the seller's guaranteed delivery time, you can get a full refund.
Partial or Full Refund if Item Not as Described: If the item you receive is significantly different from the seller's description, you're eligible for either a full or partial refund, depending on the case.
Secure Payments: AliExpress uses advanced encryption to ensure that your payment details are secure. You can shop without worrying about data breaches or unauthorized transactions.
Dispute Resolution: If you encounter any issues with your order, AliExpress offers a dispute resolution process that is fair and transparent. Both the buyer and the seller present evidence, and AliExpress makes an impartial decision.
So, there you have it—a detailed guide to making returns and understanding the buyer protection measures when shopping on AliExpress from France. With free returns on most items and robust buyer protection policies, you can shop with complete confidence.
How to Reach Out to AliExpress Customer Support in France: Your Ultimate Guide
Ever found yourself in a pickle while shopping online? Maybe the package didn't arrive, or perhaps it wasn't what you expected. No worries! AliExpress has a solid customer support system to help you navigate any bumps on your shopping road. Let's explore the various ways you can connect with their customer service, especially tailored for our French readers.
Your Options for Contacting AliExpress Support
Live Chat: Real-Time Help
For those immediate concerns that just can't wait, AliExpress offers a 24/7 live chat feature. You'll usually be connected to a customer service representative in a jiffy, making it a quick and convenient option.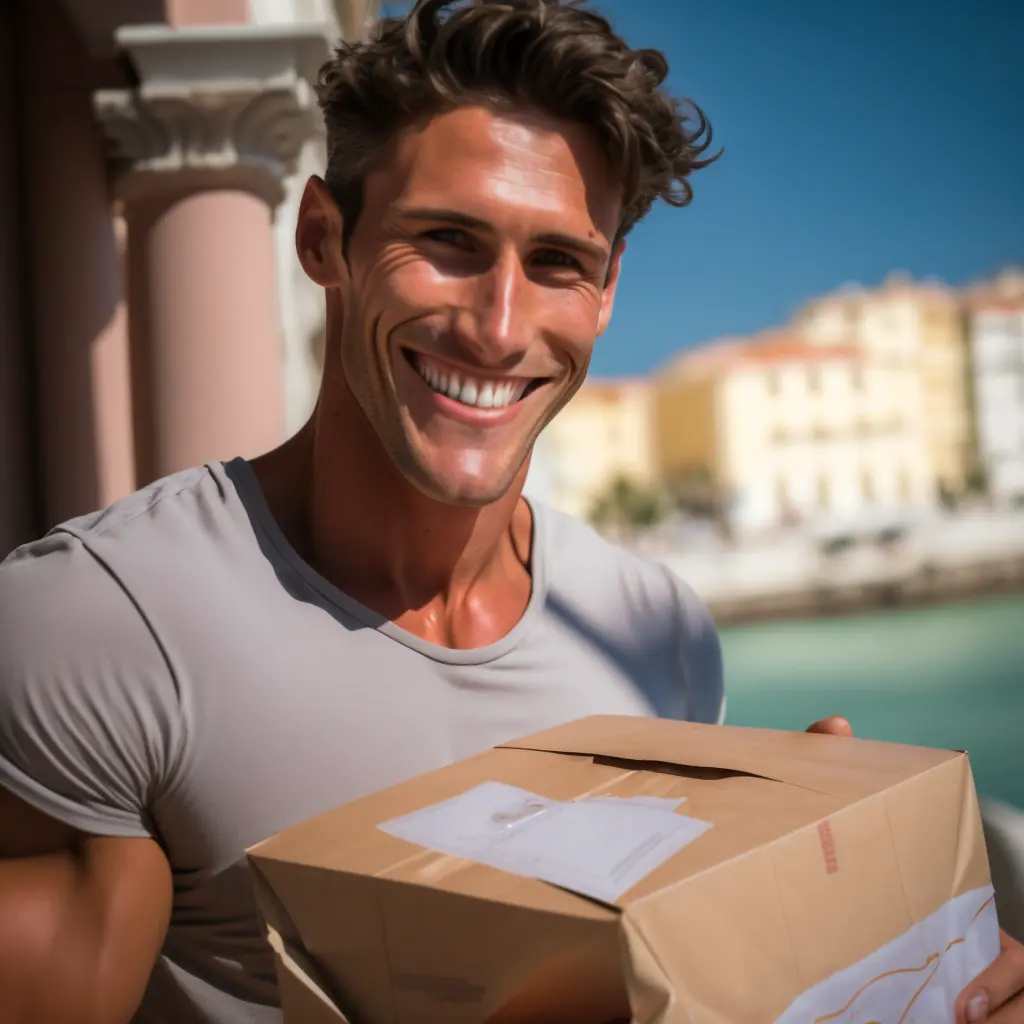 Email Support: When You Need to Elaborate
If your query requires a bit more detail or you need to attach some documents, then email support is your friend. While it might take a day or two to get a response, it's worth it for those more complex issues.
Social Media: Slide into Their DMs
AliExpress is pretty active on social media platforms like Twitter and Facebook. Feel free to send them a direct message or even tag them in a post for less urgent matters or general feedback.
Self-Help Center: Be Your Own Hero
Don't underestimate the power of DIY solutions. The AliExpress Help Center is chock-full of FAQs and guides that can often help you resolve issues without needing to contact customer service.
AliExpress in France: Any Local Offices?
Great news! AliExpress does have a physical presence in France. Their office is located at:
3rd floor 5 rue d'Athènes 75009 Paris Frances
While they don't handle customer service queries at this location, it's good to know they have a local presence.
Reviews and Shopper Insights in France: The Inside Scoop
Ah, the world of reviews—a treasure trove of insights that can either make you click that "Add to Cart" button or run for the hills. So, what's the word on the street in France about AliExpress?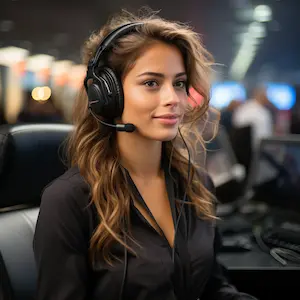 AliExpress Official Support 24/7
Get help from the official support team. Contact an operator right now
Customer Reviews Summarized: The Highs and Lows
The Highs
Swift Shipping: French shoppers are loving the quick delivery times, particularly for items that come from local warehouses.
Quality Surprises: Many users have been pleasantly surprised by the high quality of products, especially given the affordable prices.
Customer Service Thumbs-Up: The customer service, particularly the live chat, has been lauded for its efficiency and helpfulness.
The Lows
Refund Delays: A few users have mentioned experiencing delays in getting refunds, although they do eventually get their money back.
Language Hurdles: While customer service is available in French, some users have noted occasional language barriers when dealing with sellers.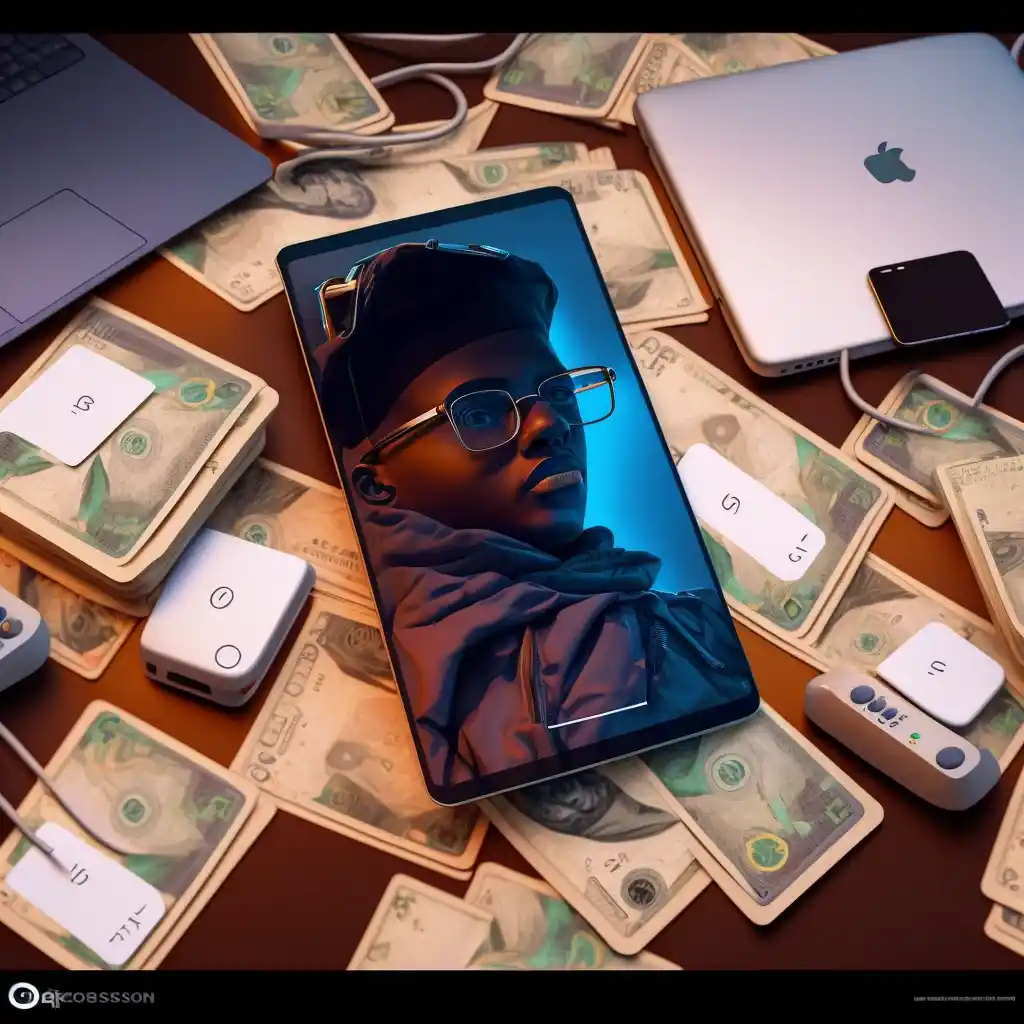 The In-Betweens
Customs Hiccups: A handful of users have encountered customs issues for items coming from outside the EU, but these cases are relatively rare.
Pro Tips for AliExpress Newbies: Wisdom from Seasoned Shoppers
Seller Ratings are Key: Always check the seller's ratings and reviews. The higher the rating, the more trustworthy the seller.
App-Exclusive Deals: The AliExpress app often has special deals and discounts that aren't available on the website. Don't miss out!
Dig into Product Reviews: Go beyond the product description. Read reviews and check customer photos to get a real sense of what you're buying.
Talk to the Seller: If in doubt, chat with the seller. It's always better to clarify any questions before making a purchase.
So there you have it—a complete guide on how to tackle customer support and what to expect from AliExpress in France. With this info in your shopping toolkit, you're all set for a more secure and enjoyable shopping spree.
AliExpress Sale: Secret Discounts Await You!
Discover a world of secret deals and discounts, available to our customers only. Don't miss out!
Trust and Secure Shopping: Your Guide to Peace of Mind on AliExpress
We all want our online shopping experiences to be as smooth as a French Bordeaux, right? But how do you ensure you're not only getting a good deal but also buying quality products? Let's dive into some tips and tricks for secure shopping on AliExpress.
Verifying Product Quality: Your Checklist for a Good Buy
Read Reviews and Ratings
The first and most obvious step is to check out the reviews and ratings. A high rating and a large number of reviews are usually good indicators of quality.
Check Customer Photos
Many reviews include customer photos. These are worth their weight in gold because they show the product in a real-world setting, away from the flattering studio lights.
Ask Questions
Don't hesitate to reach out to the seller with any questions you have. A responsive and helpful seller is usually a good sign.
Look for Verified Purchases
Reviews from verified purchasers carry more weight because they confirm that the reviewer actually bought the item.
Safety Red Flags: Your Guide to Avoiding the Pitfalls
Too Good to Be True? It Probably Is
If a deal seems too good to be true, proceed with caution. Extremely low prices can be a red flag for counterfeit or low-quality items.
Check Seller's History
A seller who has been around for years and has good ratings is generally more trustworthy than a newbie with no track record.
Secure Payment Methods
Always use secure payment methods like credit cards or PayPal. Avoid sellers who ask for wire transfers or other untraceable methods.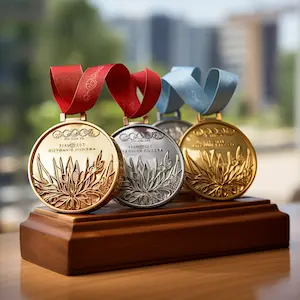 AliExpress Ratings – Best Products Today!
Get access to the most popular items. Discover what other shoppers are choosing
Alternatives to AliExpress in France: The Rundown
So, how does AliExpress compare to other online marketplaces available in France? Let's take a look.
Comparing Online Marketplaces: The Contenders
Amazon France
Amazon is a giant in the online retail space and offers a wide variety of products. However, AliExpress often has more competitive prices, especially for electronics.
Cdiscount
This French online retailer offers a wide range of products and fast shipping but may not have the same variety of international goods that you can find on AliExpress.
eBay France
eBay offers both new and used items and the option to bid in auctions. However, it doesn't have the same kind of buyer protection that AliExpress offers.
Le Bon Coin
This is more of a classified ads site where you can find second-hand items. It's not really comparable to AliExpress but is popular for certain types of goods like furniture and cars.
Final Thoughts
While AliExpress offers a unique range of products and often at lower prices, it's always good to shop around and compare. Each platform has its pros and cons, and the best one for you will depend on what you're looking to buy.
And there you have it, folks! Your comprehensive guide to shopping securely on AliExpress and how it stacks up against other online marketplaces in France. With these tips and insights, you're well-equipped to make informed decisions and get the most bang for your Euro. Happy shopping!