Your Go-To Guide for AliExpress Shopping in New Zealand
| | |
| --- | --- |
| Language: | English |
| Payment: | NZD ( New Zealand Dollar ) |
| Delivery: | 25-65 days |
Welcome to the comprehensive guide tailored specifically for New Zealand shoppers navigating the diverse world of AliExpress! Are you ready to unlock an array of products at your fingertips, all while ensuring a smooth and enjoyable shopping experience? This guide is your first step towards mastering the art of online shopping on AliExpress from the beautiful shores of New Zealand. We'll walk you through setting up your profile, understanding the nuances of shipping to New Zealand, and making your first purchase with ease. Plus, we'll introduce you to the AliExpress mobile app, a handy tool for shopping on the go. So, let's embark on this journey together and unlock the secrets to savvy, stress-free shopping on AliExpress!
On this page:
Setting Up Your AliExpress Profile in New Zealand
Customization for New Zealand Shoppers
Language and Currency Settings: To feel at home on AliExpress, start by customizing the language to English and setting the currency to New Zealand Dollar (NZD). This simple step will ensure that all product prices and transaction details are easily understandable and relatable to your daily life.
Delivery Preferences: Given the geographical uniqueness of New Zealand, setting your delivery preferences accurately is vital. Opt for delivery options that are renowned for their reliability in reaching even the most remote areas of the country.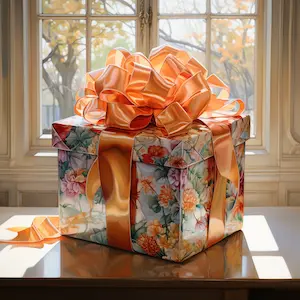 Get a gift for registering on AliExpress
Choose a gift for yourself for coming to the site. Let AliExpress pay for your first purchase
Account Creation: Step-by-Step Process for New Zealanders
Creating an account on AliExpress is your gateway to a world of products. Here's how to do it:
Visit the AliExpress Website or App: Start by visiting the AliExpress website or downloading the app.
Sign Up: Click on the 'Sign Up' button. You can use your email address or a social media account for quick registration.
Verification: After entering your details, verify your account through the email or SMS sent to you.
Profile Completion: Fill in your profile details, such as name and contact information, for a personalized shopping experience.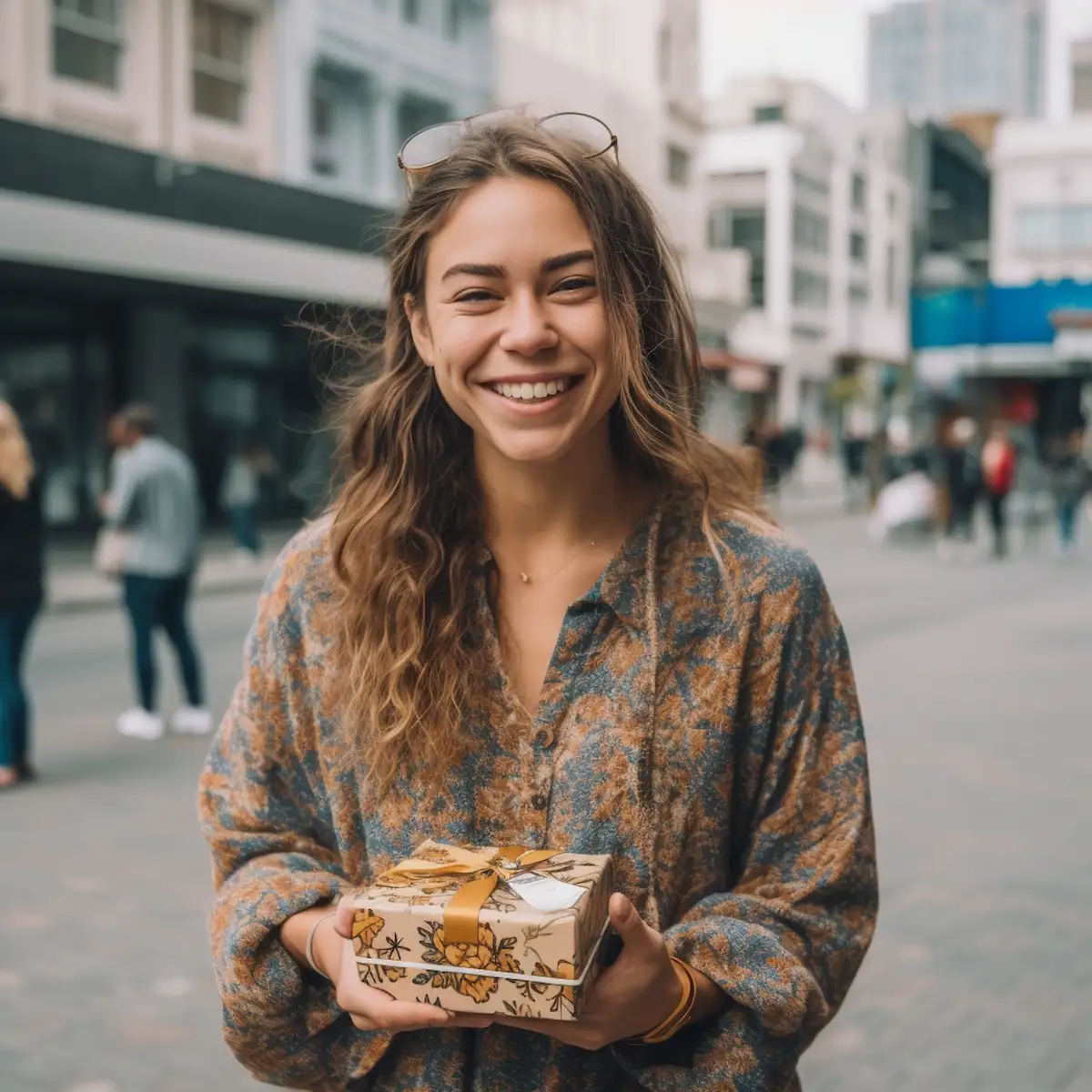 Address Configuration: Tips for New Zealand Residents
Accurate Address Input: Ensure you input your complete and accurate address. Include any necessary details like apartment numbers or special instructions that might help in smooth delivery.
Postal Code Accuracy: New Zealand's postal codes are crucial for correct delivery. Double-check your postal code for accuracy.
Phone Number: Providing a local phone number can greatly assist couriers in case they need to contact you regarding your delivery.
First-Time Purchase: A Comprehensive Guide for New Zealand's Shoppers on AliExpress
Product Selection: Browse through the vast array of products. Use filters for price, rating, and shipping options to find exactly what you need.
Seller Verification: Check seller ratings and customer reviews to ensure you're buying from a reputable source.
Payment Options: Choose a payment method that suits you. AliExpress offers several options, including credit/debit cards and AliPay.
Understand Import Duties: Be aware of any potential import duties that might apply to your purchase in New Zealand.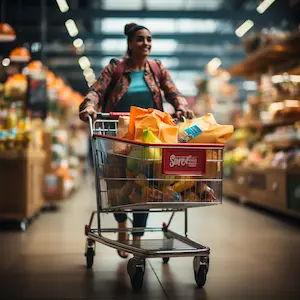 Fast. Profitable. Convenient. AliExpress discounts!
Learn about fresh promo codes, the best purchases, and hot brands faster than others. Save time and money!
AliExpress Mobile App: How New Zealanders Can Download and Navigate the App
Downloading the App: The AliExpress app is available on both the Apple App Store and Google Play Store. Download it for free and log in with your AliExpress account.
Navigating the App: The app is user-friendly, with easy-to-navigate categories and a search bar. You can also track your orders and communicate with sellers directly from the app.
App-Exclusive Deals: Keep an eye out for app-exclusive deals and discounts, which can offer significant savings.
In the following sections, we will delve deeper into maximizing your shopping experience on AliExpress, covering everything from finding the best deals to understanding shipping processes.
Smart Savings on AliExpress for New Zealand Customers
Shopping smart is about more than just finding the right product; it's about finding it at the right price. For New Zealanders looking to maximize their savings on AliExpress, this section is a treasure trove of tips and tricks. From navigating sales events to effectively using coupons and promo codes, we've got you covered. Let's dive into the world of smart savings!
Regular Sales Synopsis
AliExpress is renowned for its variety of sales events, offering ample opportunities for savvy shoppers to save. Our curated sales calendar is your go-to resource, keeping you updated on all the latest sales events. These can range from global events like the famous 11.11 sale to seasonal promotions. By keeping an eye on our calendar, you'll never miss a chance to snag your favorite items at the best prices.
Coupons by product category
Coupon Discovery and Utilization
Coupons can significantly reduce the cost of your purchases, and AliExpress offers a plethora of them. Here's how to make the most of them:
Finding Coupons: Check the AliExpress homepage regularly for new coupon releases. Also, explore individual product pages where sellers often offer special coupons.
Store Coupons vs. AliExpress Coupons: Understand the difference. Store coupons are provided by sellers and are specific to their store, while AliExpress coupons are site-wide.
Combining Coupons: In some cases, you can combine different types of coupons to maximize savings. Check the terms and conditions of each coupon to see if they can be combined.
Promo Code Pursuit
Promo codes are another excellent way to reduce your shopping bill. Here's how you can uncover and apply them:
Stay Updated: Follow AliExpress on social media and subscribe to their newsletter. Promo codes are often shared through these channels.
Special Events: Keep an eye on special events and celebrations, both local and international, as AliExpress often releases promo codes to mark these occasions.
Applying Promo Codes: Once you have a promo code, enter it at the checkout page. Make sure to apply it before completing the transaction to enjoy the discount.
AliExpress promo codes for every month
Daily Discounts and Brand Deals
Daily discounts and brand-specific deals are a fantastic way to get more value for your money. These deals are often time-sensitive, so acting fast is key.
Flash Sales: AliExpress offers flash sales that last for a limited time. These can offer substantial discounts on various products.
Brand-Specific Deals: Many brands on AliExpress provide exclusive deals for their product range. These deals are especially worth looking out for if you're loyal to a particular brand.
New User Deals: If you're new to AliExpress, take advantage of the special discounts offered to first-time buyers.
By incorporating these strategies, New Zealand shoppers can enjoy a fulfilling shopping experience on AliExpress, reaping the benefits of smart shopping and significant savings. Keep this guide handy as you navigate the exciting world of AliExpress, and remember, every penny saved is a penny earned!
Payment Options for New Zealand's AliExpress Users
Navigating through the payment process is a crucial aspect of online shopping. For New Zealanders shopping on AliExpress, understanding the available payment options and their respective benefits and drawbacks is key to a seamless transaction. Let's break down the payment methods available to you and how to smartly handle any extra charges that might come your way.
Payment Methods Overview
AliExpress offers a variety of payment options to cater to its global customer base. Here's a look at some popular methods available to New Zealand shoppers:
Credit/Debit Cards: Widely used, these include Visa, MasterCard, and Maestro.

Pros: Convenient and usually processed immediately.
Cons: Potential for fraud, and some banks may charge additional fees for international transactions.

AliPay: AliExpress's own payment platform.

Pros: Enhanced security and integrated within the AliExpress ecosystem.
Cons: Requires setting up an AliPay account.

Bank Transfer: Direct transfer from your bank account.

Pros: Secure, especially for large transactions.
Cons: Can take longer to process, and there may be transfer fees.

E-Wallets: These include options like PayPal.

Pros: Additional layer of security and easy to use.
Cons: May incur additional fees, and not all e-wallets are accepted on AliExpress.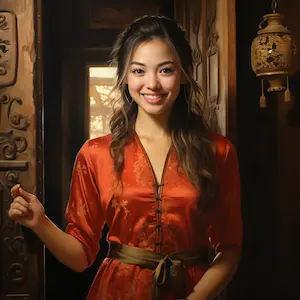 Special access to AliExpress. Just for you!
Get access to your personal page with products specially selected for you
Understanding Extra Charges
While shopping on an international platform like AliExpress, being mindful of extra charges is important. Here's how you can spot and sidestep potential fees:
Currency Conversion Fees: When your payment method involves currency conversion, there might be additional fees. Check with your bank or payment service provider about their rates.
Transaction Fees: Some payment methods, especially e-wallets and bank transfers, may have transaction fees. Review the terms of your payment method to avoid surprises.
Customs Duties: Orders shipped to New Zealand might attract customs duties depending on the item's value. Familiarize yourself with New Zealand's customs policies to estimate potential extra costs.
Tips to Avoid Extra Charges:

Use a payment method with low or no international transaction fees.
Consider consolidating purchases to save on shipping and potential customs charges.
Keep an eye on the exchange rate if paying in a currency other than NZD.
By understanding these payment options and how to manage additional charges, New Zealand shoppers can make informed decisions, ensuring a cost-effective and hassle-free shopping experience on AliExpress. Remember, the right payment method not only offers convenience but also adds to the security and efficiency of your online shopping journey.
Logistics and Delivery for New Zealand Shoppers
When it comes to online shopping on AliExpress from New Zealand, understanding the logistics and delivery process is as important as selecting the right product. The joy of a great purchase can be dampened by unexpected shipping complications. Therefore, let's navigate through the various shipping methods, get familiar with New Zealand's postal services, understand delivery timeframes, and learn how to track your parcels efficiently.
Shipping Alternatives
AliExpress offers a range of shipping options to New Zealand, each varying in cost and delivery speed:
Standard Shipping: Often the most economical option, providing a balance between cost and delivery time.
ePacket: A faster, yet still affordable option, ideal for smaller, lighter packages.
Express Shipping: Services like DHL, FedEx, and UPS offer expedited shipping, albeit at a higher cost.
AliExpress Premium Shipping: A middle ground between standard and express shipping, offering faster delivery at a reasonable price.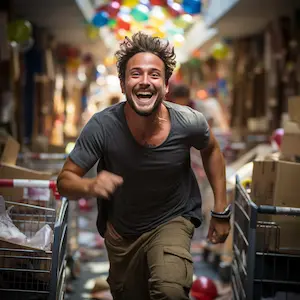 AliExpress Discounts: 48 Hours of Hot Deals!
Discover the popular items other shoppers around the world are choosing. Hurry up and buy!
Local Postal Services
In New Zealand, local postal services play a crucial role in the final leg of your AliExpress order's journey:
New Zealand Post: This is the primary service handling standard shipping deliveries from AliExpress.
Courier Services: For express shipments, courier companies like DHL and FedEx handle the delivery, often providing more detailed tracking and faster service.
Delivery Timeframes
Understanding shipping times is key to setting realistic expectations:
Standard Shipping: Typically takes 15-30 days, though this can vary based on the seller's location and New Zealand customs processing.
ePacket: Generally arrives in 10-20 days, offering a quicker alternative to standard shipping.
Express Shipping: Deliveries can be as quick as 3-10 days, depending on the service chosen.
Note: Delivery times can be affected by factors such as holidays, customs delays, and remote locations within New Zealand.
Parcel Tracking
Staying updated on your order's whereabouts brings peace of mind:
Tracking Through AliExpress: Once your order is shipped, AliExpress provides a tracking number. Use this on the AliExpress website or app to check the status of your shipment.
Local Tracking: After the package enters New Zealand, you can often use the same tracking number on the New Zealand Post website for more detailed local updates.
Third-Party Tracking Services: Websites like 17TRACK offer comprehensive tracking by consolidating information from various postal and courier services worldwide.
By choosing the right shipping method, understanding the role of local postal services, being aware of delivery timeframes, and effectively tracking your parcel, you can enhance your AliExpress shopping experience in New Zealand. Remember, a well-informed shopper is a happy shopper, and with this knowledge, you're set to confidently navigate the world of international online shopping.
Understanding Customs Fees for AliExpress Orders in New Zealand
Navigating the customs fees associated with your AliExpress purchases is a critical aspect of shopping from New Zealand. These fees are levied by the New Zealand Customs Service to cover the costs of processing imports. Let's delve into the specifics of these fees, including the value-added tax (GST) and other potential charges, to give you a clear picture of what to expect when your order arrives.
Customs Fees
The New Zealand Customs Service calculates customs fees based on the value of your order:
For goods valued at less than NZ$1,000: There is no customs fee, meaning the customs fee is effectively 0%.
For goods valued at NZ$1,000 or more: A customs fee of 5% is charged on the total value of the order.
Value-Added Tax (GST)
GST is a ubiquitous tax applicable to most goods and services sold in New Zealand, including items purchased from AliExpress:
GST Rate: The current GST rate in New Zealand is 15%. This is applied to the total value of your order, including the cost of the product and any shipping fees.
Other Charges
In addition to customs fees and GST, there may be additional costs:
Brokerage Fees: These are charged by customs brokers for assisting in clearing your goods through customs. The fee varies depending on the order's value and the customs broker you use.
Duty: This is a tax levied on certain types of goods like alcohol, tobacco, and luxury items. The duty rate varies depending on the specific category of the goods you are ordering.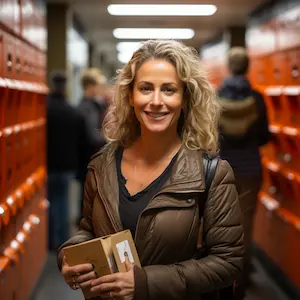 Shop on AliExpress tax-free and duty-free
Constant sale. Goods from local warehouses. Fast delivery, no additional taxes or fees
Practical Examples
To help you understand how these charges work in real scenarios, consider these examples:
Order Value NZ$1,050:

Customs Fee: 5% of NZ$1,050, equating to NZ$52.50.
GST: 15% on the total value (including the customs fee), adding NZ$157.50.
Total Cost: NZ$1,050 (product) + NZ$52.50 (customs fee) + NZ$157.50 (GST) = NZ$1,260.

Order Value NZ$2,000:

Customs Fee: 5% of NZ$2,000, amounting to NZ$100.
GST: 15% on the total value (including the customs fee), adding NZ$315.
Total Cost: NZ$2,000 (product) + NZ$100 (customs fee) + NZ$315 (GST) = NZ$2,415.
Understanding these fees is crucial for New Zealand shoppers using AliExpress. It ensures that you are fully aware of the total cost of your purchase, avoiding any surprises when your package arrives. By factoring in these additional charges, you can make informed decisions and budget accordingly for your online shopping.
Customer Service for New Zealand's AliExpress Users
Navigating customer service can sometimes be a complex part of the online shopping experience. For New Zealand shoppers on AliExpress, knowing how to connect with support and understanding the available local contact points is essential. This section aims to guide you through the various channels you can use to reach out to AliExpress customer service and inform you about the local contact points available for direct assistance.
Support Connectivity: Reaching AliExpress Customer Service
AliExpress offers multiple avenues for New Zealand customers to get in touch with their support team:
Online Chat Service: AliExpress provides a 24/7 online chat service on their website and app. This is often the quickest way to get answers to common queries or resolve issues.
Help Center: The AliExpress Help Center is a comprehensive resource where you can find answers to frequently asked questions and guides on various topics related to shopping on the platform.
Email Support: For more detailed inquiries or if you prefer to communicate in writing, you can reach out to AliExpress through their email support system.
AliExpress Local Contact Points
For New Zealand customers seeking direct assistance, AliExpress has established local contact points.While AliExpress primarily operates online, there is a regional office located nearby in Australia which can be of service to New Zealand customers:
Regional Office Address: Level 2, 411 Collins Street, Melbourne, Victoria VIC 3000, Australia.
Function of the Regional Office: This office serves as a regional hub, handling inquiries and providing support for AliExpress users in the Australasia region, including New Zealand.
Contacting the Regional Office: For issues that require direct intervention or specialized assistance, New Zealand customers can contact this office. While it's not a customer-facing office for walk-in queries, it handles escalated matters that need attention beyond the online support system.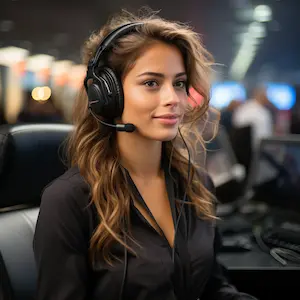 AliExpress Official Support 24/7
Get help from the official support team. Contact an operator right now
Tips for Effective Communication with Customer Service
When reaching out to AliExpress customer service, whether online or through the regional office, consider the following tips for effective communication:
Be Clear and Concise: Clearly describe your issue or question. Providing specific details such as order numbers, product descriptions, and any relevant correspondence can help the support team understand and address your concern more efficiently.
Keep Records: If your issue is complex, keep records of your communications, including emails, chat logs, and any other relevant documents.
Patience is Key: Remember that while customer service aims to be responsive, there may be delays due to time zone differences or high volumes of inquiries.
For New Zealand shoppers, having these customer service resources at your disposal ensures that assistance is just a few clicks or a phone call away. AliExpress is committed to providing a supportive shopping experience for its global customer base, and understanding how to navigate these support systems is crucial for a hassle-free shopping experience.
User Reviews and Experiences in New Zealand
In the world of online shopping, user reviews and personal experiences are invaluable. They provide real-world insights that can guide and inform others in their shopping journey. For New Zealand customers navigating AliExpress, these shared experiences can be particularly enlightening. This section compiles the voices of New Zealand shoppers, offering a glimpse into their experiences and providing practical advice for newcomers to the platform.
New Zealand's Voice: Compilation of AliExpress Shopping Experiences
Feedback from New Zealanders who have shopped on AliExpress highlights a range of experiences:
Product Quality: Reviews often mention the importance of scrutinizing product descriptions and seller ratings to ensure the quality of purchases. Many shoppers have had positive experiences by paying close attention to these details.
Shipping and Delivery: The experiences vary widely in terms of shipping times. While some have enjoyed quick deliveries, others have experienced delays, especially during peak periods or due to customs processes.
Customer Service: There's a general consensus that while resolving issues can sometimes be challenging, using the available customer service channels effectively often leads to satisfactory outcomes.
Value for Money: A common theme across reviews is the excellent value for money that AliExpress offers, with many shoppers highlighting great deals and discounts.
Newcomer Guidance: Practical Advice Based on New Zealand Shopper Reviews
For New Zealanders new to AliExpress, here are some practical tips derived from user reviews:
Start Small: If you're new to AliExpress, consider starting with smaller, less expensive items to get a feel for the shipping times, product quality, and overall process.
Read Reviews and Check Ratings: Before making a purchase, spend time reading product reviews and checking seller ratings. These are invaluable in assessing the reliability and quality of what you're buying.
Understand Shipping Options: Familiarize yourself with the different shipping options and consider choosing those with tracking for better visibility of your order's journey.
Be Aware of Customs and Duties: Understand that purchases over a certain value may incur customs fees and factor this into your budgeting. It's better to be prepared for any additional costs that might arise when the product arrives in New Zealand.
Utilize Buyer Protection: Be aware of AliExpress's buyer protection policies. Know your rights and the protections afforded to you in case of issues with your order.
Be Patient with Delivery: Understand that shipping times can vary greatly. It's wise to order well in advance if you need an item by a specific date, especially around holidays or during global sales events.
Communicate with Sellers: Don't hesitate to contact sellers for more information about a product or shipping. Clear communication can often prevent misunderstandings.
Keep an Eye on Currency Exchange Rates: As prices on AliExpress are often listed in USD, be mindful of the exchange rate to NZD, as this can affect the final cost.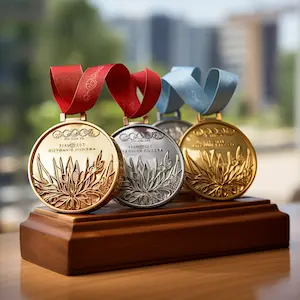 AliExpress Ratings – Best Products Today!
Get access to the most popular items. Discover what other shoppers are choosing
Leveraging the Community
New Zealanders shopping on AliExpress can also benefit from engaging with local online communities:
Join Online Forums and Social Media Groups: There are many online communities where New Zealanders share their AliExpress experiences, offer advice, and provide updates on deals and discounts.
Share Your Own Experiences: Contributing your own reviews and tips can help others and also provide feedback to AliExpress and sellers on the platform.
By tapping into the collective wisdom of New Zealand shoppers on AliExpress, newcomers can navigate the platform more effectively. These shared experiences offer a wealth of knowledge, from avoiding potential pitfalls to discovering the best deals. As the community of New Zealand AliExpress shoppers grows, this pool of knowledge becomes an increasingly valuable resource for making informed and satisfying purchase decisions.
AliExpress in New Zealand: Trust and Quality
For New Zealand shoppers, trust and quality are paramount when engaging in international online shopping on platforms like AliExpress. Ensuring a secure shopping experience and verifying the quality of purchases are key concerns. This section focuses on empowering New Zealand customers with the knowledge to shop confidently on AliExpress, highlighting the platform's reliability and security measures, offering strategies for quality verification, and advising on how to avoid potential shopping pitfalls.
Reliability and Security: Ensuring New Zealand Shoppers Feel Secure
AliExpress, as a global online marketplace, understands the importance of creating a secure environment for its customers. Here's how they ensure reliability and security for shoppers in New Zealand:
Secure Payment System: AliExpress uses an escrow payment system, where the funds are released to the seller only after the buyer confirms receipt of the goods in satisfactory condition.
Data Protection: AliExpress adheres to strict data protection policies, ensuring that your personal and financial information is kept secure.
Buyer Protection Program: This program offers refunds for orders that don't arrive, are not as described, or are damaged upon arrival.
Quality Verification: Strategies to Guarantee Quality Purchases in New Zealand
Quality assurance is a crucial aspect of shopping on AliExpress. Here are some strategies to help New Zealand buyers ensure they are making quality purchases:
Read Product Descriptions Carefully: Pay close attention to the details in the product descriptions. Check for materials, dimensions, and other specifics to ensure the product meets your expectations.
Check Seller Ratings and Reviews: Evaluate the seller's reputation through their ratings and read reviews from other buyers. Positive feedback and high ratings are good indicators of a seller's reliability.
Look for Top Brands and AliExpress Certified Sellers: Purchasing from recognized brands or certified sellers on AliExpress can provide an additional layer of assurance regarding the quality of the products.
Cautionary Flags: Advice on Avoiding Potential Shopping Pitfalls
While AliExpress offers a wide range of products and great deals, being cautious is important. Here's some advice to help you steer clear of potential pitfalls:
Beware of Unrealistically Low Prices: If a deal seems too good to be true, it probably is. Extremely low prices can sometimes be a sign of counterfeit goods or lower quality.
Avoid Sellers with Low Ratings: Sellers with consistently low ratings or negative reviews should be approached with caution.
Understand the Return and Refund Policies: Before making a purchase, familiarize yourself with the seller's return and refund policies. Knowing the process in advance can save a lot of hassle later on.
Monitor Shipping and Delivery Terms: Be aware of the estimated delivery times and shipping methods. Prolonged shipping times or lack of tracking information can be red flags.
By adopting these practices, New Zealand shoppers can navigate AliExpress with confidence, ensuring a secure, quality, and satisfactory shopping experience. Remember, being an informed and cautious shopper is the key to making the most out of your online shopping journey on AliExpress.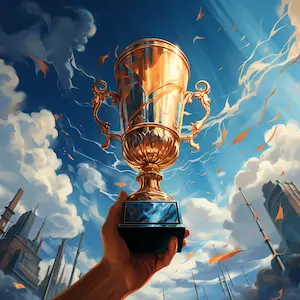 Best Price of the Month! Only Today on AliExpress
Don't miss your chance! Purchase items at the lowest prices!
Alternatives to AliExpress for New Zealanders: A Marketplace Comparison
For online shoppers in New Zealand, it's valuable to compare AliExpress with specific local e-commerce platforms. This detailed comparison will help in understanding how AliExpress stacks up against each major New Zealand marketplace in terms of product range, pricing, shipping, and other key shopping aspects.
AliExpress vs Trade Me
Product Range:

AliExpress: Offers an extensive international product range, including electronics, fashion, and household items.
Trade Me: Focuses more on local goods, including second-hand items, cars, and real estate, in addition to new products.

Pricing:

AliExpress: Generally lower prices due to direct manufacturer sourcing.
Trade Me: Prices can be higher, especially for local or second-hand goods, but often includes the reliability of local sourcing.

Shipping:

AliExpress: Longer shipping times to New Zealand, with varying costs.
Trade Me: Faster domestic shipping, often with the option for local pick-up.
AliExpress vs TheMarket
Product Range:

AliExpress: Extensive variety of international products.
TheMarket: A curated selection of lifestyle, fashion, and technology products, often from premium brands.

Pricing:

AliExpress: Competitive pricing due to international direct sales.
TheMarket: Prices might be higher, but often come with the assurance of brand authenticity and local customer support.

Shipping:

AliExpress: Variable shipping times and costs.
TheMarket: Generally offers faster shipping within New Zealand, sometimes with free shipping options.
AliExpress Sale: Secret Discounts Await You!
Discover a world of secret deals and discounts, available to our customers only. Don't miss out!
AliExpress vs Mighty Ape
Product Range:

AliExpress: Broad international range, with a strong presence in electronics and gadgets.
Mighty Ape: Specializes in gaming, books, music, and toys, with a focus on quality and branded items.

Pricing:

AliExpress: Offers lower prices, particularly for electronics and gadgets.
Mighty Ape: Competitive pricing but can be higher for branded and specialty items.

Shipping:

AliExpress: Longer international shipping times.
Mighty Ape: Known for fast, reliable delivery within New Zealand, often with same-day shipping options.
Conclusion
Each platform has its strengths: AliExpress offers diverse products at competitive prices, but with longer shipping times. Trade Me provides a unique mix of new and used local goods, TheMarket offers premium brands with faster local shipping, and Mighty Ape specializes in entertainment and branded products with quick delivery. New Zealand shoppers should weigh these factors based on their specific needs and preferences, balancing the benefits of international variety and pricing against the advantages of local availability, shipping speed, and customer service.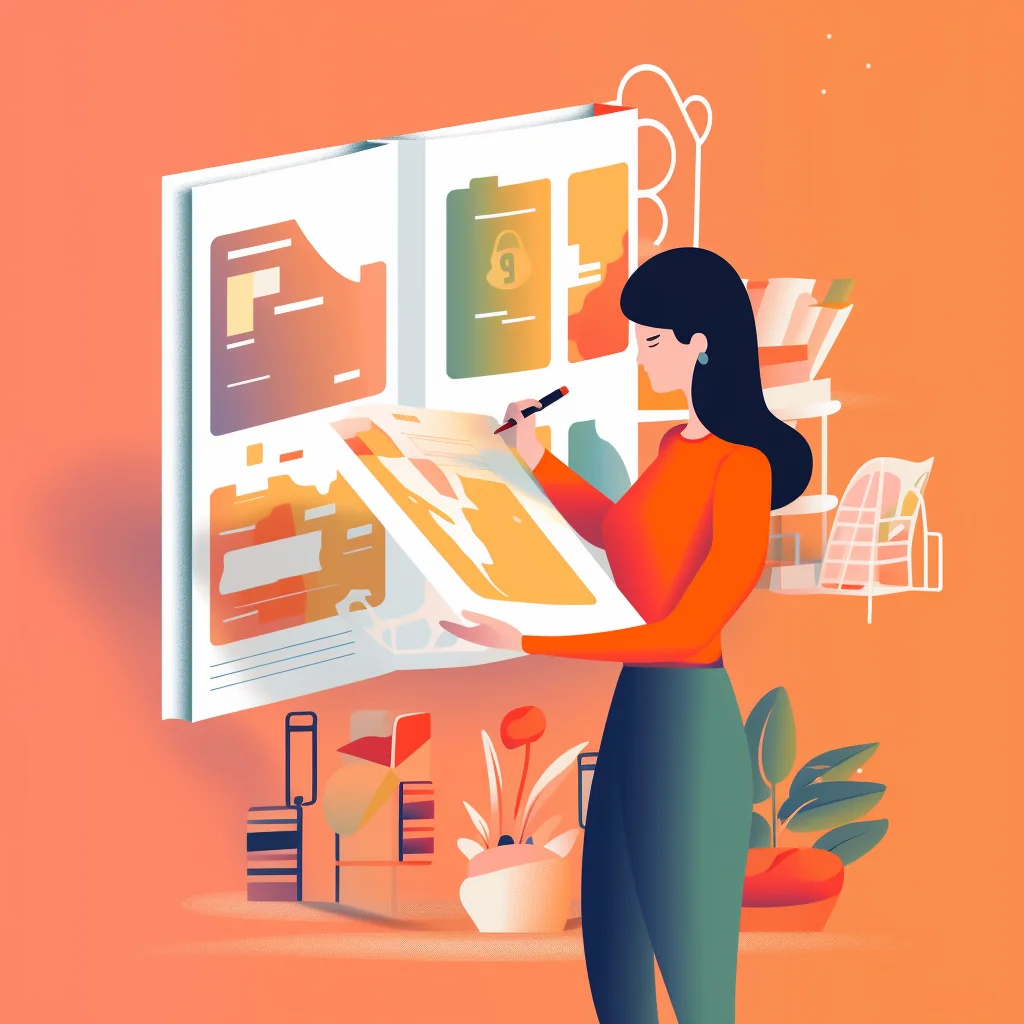 FAQ
Is AliExpress available in New Zealand?

Yes, AliExpress ships to New Zealand, allowing customers from NZ to purchase items from the platform.


Is AliExpress legitimate and safe for New Zealand customers?

AliExpress is a legitimate and safe platform for customers in New Zealand. However, it's essential to choose reputable sellers and read product descriptions and reviews before making a purchase.

Does AliExpress ship to New Zealand?

Yes, AliExpress ships to New Zealand, offering various shipping options depending on the seller and product.

How long does it take for AliExpress to ship to New Zealand?

Shipping times to New Zealand may vary depending on the shipping method chosen and the specific product. Generally, shipping can take anywhere from 2-6 weeks.

How do I change AliExpress back to English?

To change AliExpress back to English, scroll to the bottom of the page, and click on the language dropdown menu. Select "English" from the list.

Where is AliExpress located in New Zealand?

AliExpress is an online platform and does not have a physical location in New Zealand. It is owned by Alibaba Group, a Chinese multinational company.

What countries does AliExpress ship to?

AliExpress ships to over 200 countries and regions worldwide, including New Zealand.

Who delivers AliExpress packages in New Zealand?

AliExpress packages in New Zealand are typically delivered by local courier services or national postal services, such as New Zealand Post.

Is AliExpress shipping to New Zealand during COVID-19?

AliExpress continues to ship to New Zealand during the COVID-19 pandemic. However, shipping times may be affected due to global disruptions and increased safety measures. It's essential to check with individual sellers and monitor your order status for any updates.