Your Roadmap to Smart Shopping on AliExpress in Czechia
| | |
| --- | --- |
| Language: | English |
| Payment: | CZK ( Czech Koruna ) |
| Delivery: | 10-45 days |
Hello, dear shoppers of Czechia! Welcome to your one-stop resource for all things AliExpress. Whether you're looking to nab the best deals, curious about payment options, or simply in search of tips for a smoother shopping experience, you're in the right place. As they say, knowledge is power, and we're here to arm you with all the wisdom you need to become a pro AliExpress shopper. So grab a cup of your favorite drink, get comfy, and let's dive into the AliExpress universe.
On this page:
How to Shop on AliExpress from Czechia
Ah, AliExpress. A paradise for shoppers but sometimes a labyrinth for the uninitiated. If you've been there, you know the sheer volume of products can be overwhelming, especially when you're navigating in a foreign language or dealing with an unfamiliar currency. So, before you start filling up your cart, let's get some basics out of the way.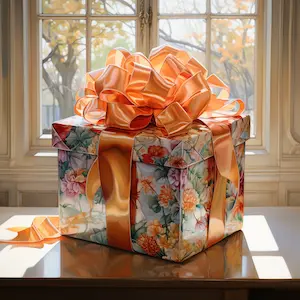 Get a gift for registering on AliExpress
Choose a gift for yourself for coming to the site. Let AliExpress pay for your first purchase
Setting Language, Currency, and Country for Delivery
First thing's first, let's speak the same language. AliExpress is remarkably user-friendly and offers multiple language options. For shoppers in Czechia, it's typically defaulted to English, but you can always change it if you prefer another language.
Language: At the top-right corner of the homepage, you'll find a language dropdown. Click on it and select 'English' or your language of choice.
Currency: Right beside the language option, there's another dropdown for currency. Choose 'CZK (Czech Koruna)' to see prices in a currency that makes sense to you.
Country for Delivery: This is crucial for accurate shipping and delivery estimates. Usually, AliExpress detects your location automatically, but it's good to double-check. Scroll down to the bottom of the homepage and find 'Ship to,' then make sure it's set to Czechia.
By aligning these three settings, you're setting yourself up for a seamless shopping spree.
Creating Your AliExpress Account
No account yet? No problem! Setting up your AliExpress account is a breeze.
Click on the 'Join' button at the top-right corner of the AliExpress homepage.
You'll have a couple of options for how to proceed: you can join via email, mobile number, or even through social media accounts like Facebook.
Whichever method you choose, you'll need to create a secure password and verify your account through a code sent via email or SMS.
Once verified, you're all set!
It's that simple, but this little step opens doors to a world of savings and products.
Inputting Your Shipping Address
No one likes missed deliveries or having to deal with complicated return processes. That's why inputting your shipping address correctly is crucial.
Go to 'My AliExpress' and find the 'My Shipping Address' section.
Here, you can add a new address or edit an existing one.
Make sure to include all the details: your full name, street address, city, postal code, and don't forget your phone number for any delivery clarifications.
Double-check everything before saving. It can save you a lot of trouble later on.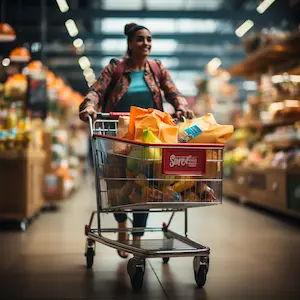 Fast. Profitable. Convenient. AliExpress discounts!
Learn about fresh promo codes, the best purchases, and hot brands faster than others. Save time and money!
Your First Purchase: A Tailored Guide
Welcome to the exciting part—making your first purchase! If you're new to AliExpress, here's a simplified guide:
Search and Select: Use the search bar to find what you're looking for, or browse through categories for inspiration.
Check Reviews: Always check product reviews and ratings. A highly-rated product with good reviews is generally a safe bet.
Add to Cart: Found what you're looking for? Click 'Add to Cart' or 'Buy Now' if you're only buying one item.
Checkout: Go to your cart, review your items, and proceed to checkout.
Payment: Select your preferred payment method. Remember, the default currency is set to CZK, but you can change it if needed.
Voilà! You've made your first purchase. Now, you just have to wait for it to arrive.
The AliExpress Mobile App
If you're always on the go, the AliExpress mobile app is a godsend. Available for both Android and iOS, it makes shopping more convenient than ever.
Download: Head to your app store, search for AliExpress, and hit download.
Sign-In: Use your existing AliExpress credentials to sign in.
Browse and Shop: The app interface is intuitive. You can easily search for products, check reviews, and complete purchases with a few taps.
So, there you have it! From setting up your account to making your first purchase, you're now well-equipped to tackle AliExpress like a pro. Ready to shop 'til you drop? Let's get started!
Coupons by product category
How to Never Pay Full Price on AliExpress
Regular and Seasonal Discounts
Shopping should bring joy, not drain your wallet. That's why it's essential to keep an eye on AliExpress's frequent monthly and seasonal discounts. For insider info on when the best sales are happening, make sure to bookmark our sales calendar!
Finding and Using Coupons
Who doesn't love a good coupon, right? AliExpress offers various types of coupons that you can apply to your purchases for some sweet discounts. So, how do you find and use these magical little pieces of paper (or, well, digital codes)? It's quite straightforward, actually. Just go to the "Coupons" section on the AliExpress site, and you'll see all the coupons you can grab. Choose the ones that suit you, and they will be automatically applied during checkout.
Where to Find Promo Codes
Ah, the mythical promo codes—more rare but often more rewarding than coupons. The hunt for these can be part of the shopping fun! To increase your chances of snagging one, you can check out the official AliExpress social media channels or subscribe to their newsletter. But remember, we also regularly publish promo codes, so keep an eye on our updates!
Tips for Everyday Savings and Brand Offers
Coupons and promo codes are great, but let's not forget that AliExpress often has daily deals and individual brand offers. Sometimes, these deals can be even more advantageous than using a coupon. Look for "Flash Sales" or "Limited Time Offers" for products you are interested in. And hey, you might want to consider following your favorite brands on AliExpress; they often run special promotions that you won't want to miss.
So, there you have it! With a little effort and some savvy shopping strategies, you'll never have to pay full price on AliExpress again.
AliExpress promo codes for every month
Payment Options in Czechia
Popular Payment Methods
Whether you're a fan of traditional credit cards or prefer the digital ease of e-wallets, Czechia has you covered with a range of payment options. Most folks here use credit and debit cards, but digital wallets like PayPal are gaining ground too. AliExpress is versatile when it comes to payment methods, so pick your favorite and sail through the simple checkout process.
Understanding Extra Charges
Nobody likes surprise costs, right? So let's beat them at their own game. Keep an eye out for any currency exchange rates if you're not using Czech Koruna. Some banks might also have little fees for international transactions. A quick check with your bank beforehand could save you from any unpleasant surprises later on.
Shipping and Delivery to Czechia
What Are Your Shipping Options?
What's your shipping style—fast, affordable, or super-reliable? AliExpress offers a gamut of shipping options to Czechia to match your needs. You can go with standard shipping or up the ante with premium options like DHL. Just remember: speed and reliability often come with a higher price tag.
Estimated Delivery Timeframes
Let's talk about the waiting game. We know, it's tough, especially when you're super excited about your purchases. Standard shipping to Czechia can take anywhere from two to five weeks. If you're in a hurry, premium options could have your items at your doorstep within a week. Keep these time estimates in mind to save yourself from constantly hitting that refresh button on the tracking page.
How to Keep Tabs on Your Orders
Guess what? Waiting becomes a whole lot easier when you can actually track your package. Most shipping options on AliExpress provide tracking features, easily accessible through your order details. So keep an eye on that package and get ready to do a happy dance when it finally arrives!
So there you go! You're now well-prepared to make the most of your AliExpress shopping experience in Czechia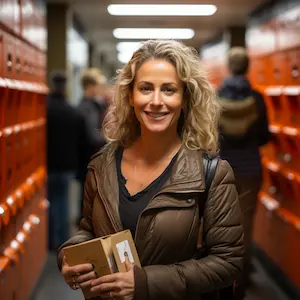 Shop on AliExpress tax-free and duty-free
Constant sale. Goods from local warehouses. Fast delivery, no additional taxes or fees
Navigating Customs and Taxes for Czech Shoppers on AliExpress
Hey, savvy shopper! Before you hit that 'Buy Now' button, let's talk about those extra fees that no one likes but everyone has to deal with. Yep, we're talking customs and taxes. If you're shopping from Czechia, here's what you need to know to make the most of your AliExpress experience.
Customs Fees Explained
First off, let's tackle customs fees. These fees are set by the Czech Customs Administration to cover the processing of your exciting international orders. Good news for smaller orders under CZK 1,500: you won't see any customs fees at all. But for anything over CZK 1,500, expect a 20% fee.
The Scoop on VAT
Now, onto VAT or Value-Added Tax. In Czechia, the VAT rate is 21% on most goods and services. Make sure to factor this in while planning your shopping spree. And hey, don't forget to check our sales calendar to snag the best deals.
Additional Costs You Should Know
Lastly, let's cover the other possible fees, like brokerage fees and duties. Brokerage fees vary depending on the service you use for clearing your items through customs. Duties, on the other hand, are extra taxes on specific items such as luxury goods or alcohol. So if you're considering splurging, keep these extra costs in mind.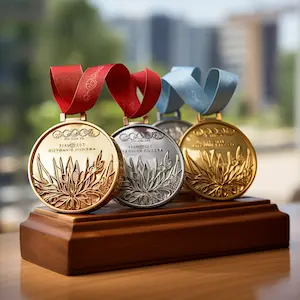 AliExpress Ratings – Best Products Today!
Get access to the most popular items. Discover what other shoppers are choosing
Practical Examples
To make things crystal clear, here are a couple of examples. If you're buying something that costs CZK 100, you'll end up paying a total of CZK 121 when you add a 20% customs fee and 21% VAT. For something priced at CZK 1,500, you're looking at a grand total of CZK 1,815, customs fees and taxes included.
And there you have it! You're now equipped with all the knowledge you need to shop smart and "Pay Less on AliExpress," just as we like it. So, are you ready to fill up that cart?
Navigating Returns and Buyer Protection on AliExpress
Hey, let's talk about something crucial in online shopping—making returns and understanding buyer protection. We all have moments when we open a package and go, "This isn't what I signed up for!" Luckily, AliExpress has your back in these scenarios. Let's get into it!
AliExpress Return Policy Unpacked
Received a package that's not up to par? No sweat! AliExpress has a pretty straightforward return policy. Each seller on the platform also has their individual terms, so make sure to check those out. Initiate the return, and you could be looking at a full refund or a replacement. Easy-peasy!
Safeguarding Your Shopping with AliExpress
Okay, so you're worried about online scams or product issues. That's natural, but here's the good news: AliExpress has a buyer protection policy. Think of it as your e-commerce safety net, complete with payment security, guaranteed delivery times, and a post-receipt 15-day complaint window. It's like shopping with a guardian angel by your side!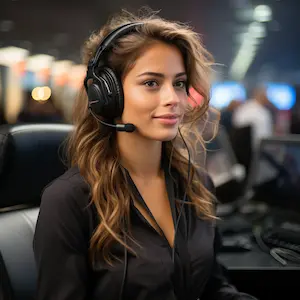 AliExpress Official Support 24/7
Get help from the official support team. Contact an operator right now
Customer Support Designed for Czechia Shoppers
Got questions? Need some assistance? You're not wandering through the e-commerce jungle alone!
Reach out to AliExpress Customer Service
You can contact AliExpress customer service in various ways, whether it's a live chat or an email. For shoppers in Czechia, you can even get localized support! AliExpress has an office on the 8th floor at Rosenheimer Straße 143C, 81671 Munich, Germany, all set to handle your queries.
So, there you go! Whether it's about initiating a return, understanding buyer protections, or contacting customer service, AliExpress is equipped to make your shopping journey as smooth as possible. Ready to hit the 'Add to Cart' button again? We're here for it—don't forget to peek at our sales calendar for hot deals!
Reviews and User Experiences in Czechia: The Real Scoop
Alright, let's get into the heart of the matter. What are folks in Czechia saying about their AliExpress shopping experiences? It's always beneficial to learn from others, right?
What Czech Shoppers Are Saying
The verdict is in: AliExpress is getting a thumbs-up for product diversity and competitive pricing. However, some Czech shoppers point out that shipping times can be a bit of a mixed bag. It might arrive in a flash, or you might need a dose of patience. So, if you're ordering something time-sensitive, plan accordingly!
Tips for the AliExpress Newbies
Hey, first-timers, gather 'round! This is like the older sibling advice you never knew you needed.
Advice from Seasoned Shoppers
First and foremost, always check out the reviews. You can often find pictures from actual buyers that'll give you a real sense of what you're getting. Also, don't underestimate the power of coupons and discounts. Our sales calendar? Yeah, that's your golden ticket to savings central.
Avoiding Common Pitfalls
Careful with those seemingly 'too good to be true' deals. Always scrutinize the seller ratings and buyer feedback. And remember, when it comes to electronics or high-value items, choose sellers who've been in the game for a while. It's like dating; you want a committed relationship, not a one-night stand.
Trust and Safety: The Non-Negotiables
In the world of online shopping, trust is the currency, and safety is the standard. How does AliExpress measure up?
Ensuring Product Quality
Look, nobody wants to unwrap a knock-off. To avoid this, keep an eye on the seller's feedback score and the number of items they've sold. A high score and substantial sales are often indicators of a reliable seller.
Security Red Flags to Keep an Eye On
Your cybersecurity is non-negotiable. Be wary of sellers asking for your personal information or suggesting transactions outside the AliExpress platform. Those are big red flags. Stick to in-platform communication and transactions. Safety first, folks!
Exploring AliExpress Alternatives in Czechia: The Rundown
Sure, AliExpress is cool, but what if you want to play the field a little? Good news—Czechia has plenty of online marketplaces to explore.
Comparing Online Marketplaces
If you're looking for alternatives, you might want to check out local platforms or global giants like Amazon and eBay. These platforms also offer buyer protection and a wide array of products. However, they may not always beat AliExpress when it comes to prices, especially if you're savvy with your coupon game.
So there you have it! We've covered everything from local reviews to trust signals and even threw in some alternatives for those feeling adventurous. Keep these tips in your back pocket, and you'll be an AliExpress pro in no time. Happy shopping, my friends! Remember, you've got a world of products right at your fingertips, and with a little wisdom, you can navigate it like a champ.