| | |
| --- | --- |
| Product type: | All goods |
| Beginning: | August 22 |
| End: | August 26 |
| Discounts: | $3 off for every $30 spent |
It became known when the "Brand Week" sale will take place. The official name is Mega Brands Sale. Another name is 828 Summer Clearance Sale. This is the biggest sale before 11.11 on AliExpress. Brand Week starts on August 22 and ends on August 26. In Spain, the sale is called La Vuelta al Cole.
Get Discount at Brand Week 2022
Sale of the best Chinese brands.
In previous years, the action was held on 28 August. Therefore, the sale is also called "828" (28th day of the 8th month). This is one of the Mega Sale. The sellers' offers are just as good as those at AliExpress's Summer Sale and Birthday.
How to get the biggest discount on the sale?
Items must be added to cart by August 22. And get a coupon for $3. And after August 23 – buy them. Then you will be given the biggest discounts and coupons. Sellers and Aliexpress want to know in advance what you will choose. They are willing to pay you for it.
When will there be a week of brands on AliExpress 2022
| | | | |
| --- | --- | --- | --- |
| Date | Stage name | What to do to save | Benefit |
| August 17-21 | Preparing for the sale | Add items to cart, get coupon | More products – more discount |
| August 22-26 | Brands Week 2022 | Place an order, take a promo code | Discounts up to 70%, $3 off for every $30 spent |
What will be the discounts at the Week of Brands
Only products with:
Lowest price in last 90 days (3 months)
Sales more than $2000
Seller rating higher than 4 stars
US Brand Week – Back to School Sale
| | | |
| --- | --- | --- |
| Amount of discount | Promo code | Order price |
| $5 | USNEW5 | $20 |
| $8 | USNEW8 | $40 |
| $12 | USNEW12 | $80 |
| $25 | USNEW25 | $150 |
La Vuelta al Cole in Spain
The sale in Spain is called the La Vuelta al Cole.
| | | |
| --- | --- | --- |
| Amount of discount | Promo code | Order price |
| $3 | 6IC4 | $30 |
| $6 | 6IC6 | $50 |
| $9 | 6IC9 | $80 |
| $14 | 6IC14 | $140 |
| $24 | 6IC24 | $200 |

Promo de la rentrée in France
In France, the sale is called Promo de la rentrée. Unfortunately, there will be no promo codes.
FAQ
What is AliExpress Brand Week?

This is the biggest sale ahead of Bachelor Day. The biggest discounts are given by Chinese brands – well-known manufacturers of clothing and electronics.

Why is the sale called "828"

Because before it took place, one day – August 28. Eighth month, day 28, so 828. Then the sale was extended for a whole week. And even postponed. But the old name has survived.

Why is the sale called "End of summer sale"

The Chinese are experimenting with different names. In this case, they mean that the sale has been going on all summer, and now it is over. What will be the biggest discounts in the last 3 months.

When will there be the biggest discounts at Brand Week?

On the very first day – August 22. And on the very last day – August 26th.

How can I increase my discount?

Collect the items you want to buy into your shopping cart by August 22. Then the sellers will know about your desires. And they will offer you a discount.

How to get a coupon for Brand Week?

Come to the sale on the very first day. Add as many items to your shopping cart as possible. Then you can only buy some of them.
Brands Week 2020 – What was offered on AliExpress
Immediately after the end of the summer campaign, the autumn one began. We are offered stylish and fashionable items. From the Fall 2020 collection. Special attention is paid to warm clothes. See what will keep you warm this fall.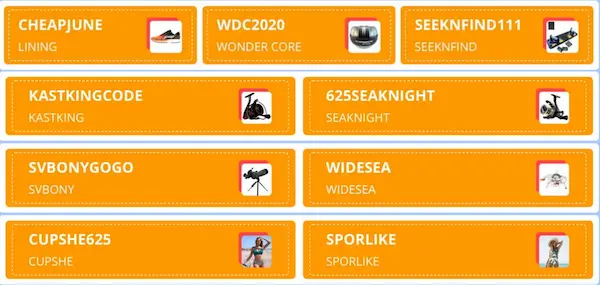 What else is worth seeing
We advise you not to pass by such products:
Aroma lamps.
Waist purses and other accessories.
Pools and trampolines of all sizes.
Fanless fans.
Sports goods. Especially goods for cyclists.
Lightweight shorts and skirts.
Panamas and other types of summer hats.
Only the best baby stuff. These are not no-name manufacturers. Well-known brands offer us discounts. Producers who are well known not only in China or Russia, but also in the EU and the USA. In the forefront are:
Bear Leader. Dresses and clothes for girls.
EACHINE company. Sophisticated radio-controlled toys, quadcopters.
Robotime company. Constructors – moving cars and models from wooden parts.
Belens. Educational toys.
Although, adults will also be happy to play with such toys. See:
It's time to buy summer clothes and shoes. You can also look at autumn things. School is just around the corner. Be sure to take a look at:
Soft blankets made from natural fabrics. They are already turning into the hit of the season.
Autumn and spring shoes. It is now given away very cheaply. By the end of summer, prices will skyrocket.
Products for mothers. Especially bags and accessories for feeding newborns.
This time the decorations were displayed. The best. What Chinese craftsmen are proud of. Perhaps, in some ways, Asians are inferior to European or American brands. But not in the production of jewelry. Just take a look at this list of manufacturers:
CSJA. Jewelry with precious and artificial stones.
Bamoer company. Fine silver jewelry.
SANTUZZA. Author's jewelry.
WOSTU company. Jewelry and bijouterie.
TOPGRILLZ. Wonders of silver and zirconium.
Vinox company.
Well, what woman can resist this beauty? Admire:
Why is it profitable – buy on brands week
Brands Week is the most interesting sale on Aliexpress. After all, not little-known small producers take part in it. Large Chinese brands come to the "week". Companies that have already gained prestige in Europe and America. Those whose products are eagerly bought both in Uzbekistan and in Poland.
They are in no hurry to give discounts. Doesn't promise "cool half-price products" every month. Only once a year do they go to AliExpress to pamper their fans. So don't miss out on May Brands Week. Unless, of course, you like stylish and high-quality jewelry. If you appreciate beautiful things created in small quantities.
Event Details
Start Date :
2022-08-22
,10:00:00 дп
End Date :
2022-08-26
,10:00:00 дп
Website :
http://aliexpress.com
Attendance Mode :
OnlineEventAttendanceMode
Status :
EventScheduled