Your Essential Guide to AliExpress in Papua New Guinea
| | |
| --- | --- |
| Language: | English |
| Payment: | PGK ( Papua New Guinea Kina ) |
| Delivery: | 25-65 days |
Explore the nuances of online shopping on AliExpress specifically tailored for Papua New Guinea. This article addresses common challenges and provides solutions to enhance the shopping experience for Papua New Guinean customers. Dive in to unlock the secrets of efficient online shopping.
On this page:
How to Shop on AliExpress from Papua New Guinea
For shoppers in Papua New Guinea, AliExpress offers a gateway to a vast array of products from around the globe. However, navigating this international online marketplace requires an understanding of how to tailor the platform to local needs. This guide provides essential tips for Papua New Guineans on adjusting settings, creating an account, entering shipping details, making purchases, and using the AliExpress mobile app.
Adjusting AliExpress Settings
Customizing AliExpress to suit your needs in Papua New Guinea is the first step:
Language and Currency: While AliExpress does not offer Tok Pisin or Hiri Motu language options, English is widely supported. You can change the language setting to English for ease of use. For currency, while Kina (PGK) might not be available, it's advisable to set it to USD (United States Dollar) for an international standard of pricing.
Delivery Settings: Ensure that Papua New Guinea is set as your default delivery country. This ensures that you see products that can be shipped to your location and get accurate shipping costs.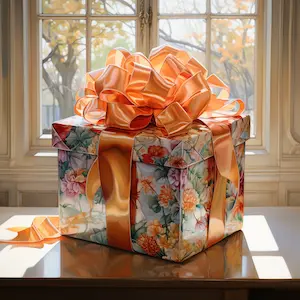 Get a gift for registering on AliExpress
Choose a gift for yourself for coming to the site. Let AliExpress pay for your first purchase
Creating an Account
Setting up an AliExpress account is straightforward:
Visit AliExpress: Go to the AliExpress website or download the app.
Sign-Up Process: Click on the 'Sign Up' button and fill in the required information, including your email address.
Verification: A verification link will be sent to your email. Click on it to activate your account.
Profile Completion: Complete your profile by adding relevant details such as your shipping address in Papua New Guinea.
Shipping Address Details
Entering an accurate shipping address is crucial:
Complete Address: Include your full address, starting from your street name, city, and province. Papua New Guinea addresses can be unique, so ensure all details like postal codes (if applicable) and specific landmarks or instructions are included.
Phone Number: Provide a local contact number for any delivery communications or clarifications.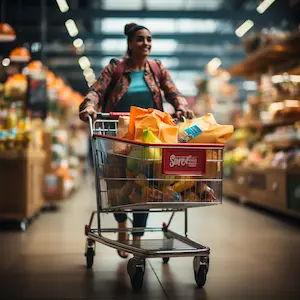 Fast. Profitable. Convenient. AliExpress discounts!
Learn about fresh promo codes, the best purchases, and hot brands faster than others. Save time and money!
First Purchase Guide
Making your first purchase on AliExpress can be exciting, and to ensure a smooth experience:
Product Search: Use the search bar or browse through categories to find what you need.
Seller Verification: Check the seller's ratings and customer reviews for quality assurance.
Add to Cart: Once you find your product, add it to your cart.
Payment: Proceed to checkout, select a payment method, and complete the purchase. Popular payment options include credit/debit cards and other international payment methods.
Order Confirmation: Once the payment is successful, you'll receive an order confirmation.
AliExpress Mobile App Usage
The AliExpress mobile app offers a convenient shopping experience:
Download: Available on both Google Play Store and Apple App Store, download and install the app.
Navigation: The app is user-friendly, with easy navigation to search, view products, and track orders.
App-Exclusive Deals: Look out for app-exclusive deals and discounts available for Papua New Guinean shoppers.
Notifications: Enable notifications to stay updated on your order status and special offers.
By following these guidelines, shopping on AliExpress from Papua New Guinea becomes a straightforward process, allowing access to a global marketplace right from the comfort of your home. Whether it's fashion, electronics, or home goods, AliExpress provides a diverse range of products catering to the unique tastes and needs of Papua New Guinean shoppers.
Maximizing Savings on AliExpress
For shoppers in Papua New Guinea, understanding how to maximize savings on AliExpress can transform their shopping experience. By being savvy about sales cycles, utilizing coupons, finding promo codes, and taking advantage of brand deals and daily offers, significant savings can be achieved.
Understanding Sales Cycles
AliExpress features various sales events throughout the year, offering opportunities for shoppers in Papua New Guinea to save. Here's what to know:
Regular Sales: Keep an eye out for frequent sales events such as 'Flash Deals' and 'Super Deals', which offer limited-time discounts on a wide range of products.
Seasonal Sales: These include major events like the '11.11 Global Shopping Festival' and the 'Summer Sale', which offer substantial discounts across numerous categories.
Specialized Sales Calendar: Our specialized sales calendar on the website is tailored to help Papua New Guinean shoppers track upcoming sales, ensuring they never miss out on great deals.
Coupons by product category
Coupon Utilization
Coupons are a key way to save money on AliExpress. Here's how to use them effectively:
Finding Coupons: Look for coupons on product pages, store homepages, and in the AliExpress coupon center. Sign up for newsletters and alerts to get notified about new coupon releases.
Applying Coupons: During checkout, select the applicable coupon to reduce the total cost of your purchase. Be sure to check the validity and terms of each coupon.
Promo Code Acquisition
Promo codes, similar to coupons but often more specific, can offer additional savings. To find and use them:
Where to Find: Check our website for the latest promo codes, subscribe to AliExpress newsletters, and follow AliExpress on social media for exclusive code releases.
Using Promo Codes: Enter the promo code at checkout. Make sure it's applicable to your purchase and hasn't expired.
AliExpress promo codes for every month
Brand Deals and Daily Offers
Brands on AliExpress often run their own promotions, and the platform itself features daily offers:
Brand Promotions: Look for discounts and special offers from specific brands. These can be found on brand store pages and during brand-specific sales events.
Daily Offers: AliExpress's homepage often features 'Daily Offers' where products are listed at discounted prices for a limited time. Checking these regularly can lead to great finds.
By leveraging these strategies, shoppers in Papua New Guinea can make their shopping experience on AliExpress not only cost-effective but also more enjoyable. Staying informed about sales cycles, actively using coupons and promo codes, and keeping an eye on brand deals and daily offers are key to unlocking the full potential of savings available on AliExpress.
Payment Methods in Papua New Guinea
Navigating through the various payment methods available on AliExpress is crucial for shoppers in Papua New Guinea. An understanding of the available options, their pros and cons, and fee management can enhance the shopping experience.
Available Payment Methods
AliExpress offers several payment options that are accessible and suitable for users in Papua New Guinea:
Credit and Debit Cards: Widely accepted cards include Visa, MasterCard, and Maestro. They are convenient for most online transactions.
E-Wallets: Digital wallets like PayPal offer an additional layer of security and are a popular choice for online shopping.
Bank Transfers: Some Papua New Guinean banks may facilitate international transfers, though this option might not be the most convenient for all users.
Other Payment Options: Depending on the seller, other payment methods like Western Union or local mobile payment services may be available.
AliExpress Sale: Secret Discounts Await You!
Discover a world of secret deals and discounts, available to our customers only. Don't miss out!
Evaluating Pros and Cons
Each payment method comes with its own set of advantages and disadvantages:
Credit/Debit Cards: They are easy to use and offer quick transaction completion. However, they may have higher risks of fraud and often involve currency conversion fees.
E-Wallets: Provide enhanced security and easier refund processes. They might incur service fees and sometimes have limitations on transaction amounts.
Bank Transfers: Offer a more controlled way of spending but can have higher fees and longer processing times.
Other Methods: May provide more convenience but could lack the security features of more established methods.
Fee Management
Understanding and managing potential fees is important:
Currency Conversion: Be aware of conversion rates and fees when using a payment method that deals in currencies other than USD.
Transaction Fees: Some payment methods may have transaction fees. Review these before completing a purchase.
Bank Charges: Check with your bank regarding any additional fees for international transactions.
Shipping and Delivery to Papua New Guinea
Choosing the right shipping method and understanding delivery times are key aspects of ordering from AliExpress in Papua New Guinea.
Shipping Method Options
AliExpress provides a range of shipping options:
AliExpress Standard Shipping: Offers a balance between cost and speed. It's generally reliable and offers tracking.
Courier Services: Options like DHL, FedEx, and UPS offer faster delivery but at higher costs.
Economy Shipping: Cheaper and slower options, suitable for less urgent orders.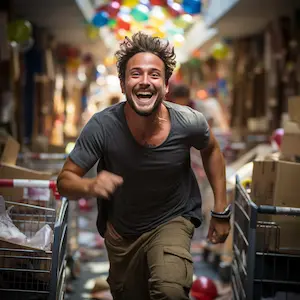 AliExpress Discounts: 48 Hours of Hot Deals!
Discover the popular items other shoppers around the world are choosing. Hurry up and buy!
National Postal Service Use
Utilizing Papua New Guinea's postal service for AliExpress deliveries:
Local Post: When orders are shipped via standard or economy shipping, they usually end up being delivered by the local postal service in Papua New Guinea.
Post Office Collection: Depending on your location, you might have to collect your package from the nearest post office.
Delivery Time Estimations
General timeframes for receiving orders:
Standard Shipping: Usually takes about 15-30 days, but this can vary based on the seller and product.
Courier Services: Typically, 7-15 days, depending on the service.
Economy Shipping: Can take upwards of 30-60 days.
Order Tracking Guide
Effective ways to keep tabs on your orders:
Tracking Number: Once your order is shipped, you'll receive a tracking number.
AliExpress Website/App: Use the tracking feature on the AliExpress platform for regular updates.
Local Postal Service Tracking: When the package enters Papua New Guinea, use the local postal service's tracking system for updates.
By understanding these key aspects of payment and shipping, shoppers in Papua New Guinea can navigate AliExpress more effectively, ensuring a smoother and more cost-effective international shopping experience.
Understanding Customs Fees, VAT, and Other Charges in Papua New Guinea
When ordering from AliExpress to Papua New Guinea, it's essential to be aware of additional costs such as customs fees, value-added tax (VAT), and other possible charges. These fees are crucial in understanding the total cost of your purchase and planning accordingly.
Customs Fees
Customs fees in Papua New Guinea are administered by the Customs and Excise Division of the Department of Treasury. These fees are intended to cover the costs associated with processing imports. The fee structure is as follows:
Goods Valued at Less Than PGK 1,000: No customs fee is charged for goods valued under PGK 1,000.
Goods Valued at PGK 1,000 or More: A customs fee of 5% is charged on the value of the goods.
Value-Added Tax (VAT)
VAT is a standard tax charged on most goods and services sold within Papua New Guinea, including those purchased from international sites like AliExpress. The current VAT rate is 10%. This tax is applied to the total value of the order, which includes the cost of the product plus any shipping fees.
Other Charges
In addition to customs fees and VAT, there might be other charges that you need to consider:
Brokerage Fees: These fees are charged by customs brokers who assist in clearing your goods through customs. The cost of the brokerage fee varies depending on the value of your order and the customs broker you choose.
Duty: This is a tax levied on specific goods, such as alcohol, tobacco, and luxury items. The duty rate depends on the type of product you are importing.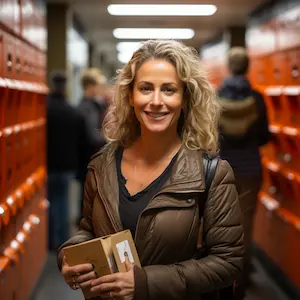 Shop on AliExpress tax-free and duty-free
Constant sale. Goods from local warehouses. Fast delivery, no additional taxes or fees
Examples
To better understand how these fees apply, consider these examples:
Order Costing PGK 1,050:

Customs Fee: 5% of PGK 1,050 = PGK 52.50
VAT: 10% of PGK 1,050 = PGK 105
Total Additional Cost: PGK 52.50 (Customs) + PGK 105 (VAT) = PGK 157.50
Total Cost of Order: PGK 1,050 + PGK 157.50 = PGK 1,207.50

Order Costing PGK 2,000:

Customs Fee: 5% of PGK 2,000 = PGK 100
VAT: 10% of PGK 2,000 = PGK 200
Total Additional Cost: PGK 100 (Customs) + PGK 200 (VAT) = PGK 300
Total Cost of Order: PGK 2,000 + PGK 300 = PGK 2,300
Being aware of these additional costs, such as customs fees, VAT, and other potential charges, is vital for shoppers in Papua New Guinea. It helps in accurately budgeting for online purchases on platforms like AliExpress, ensuring a smooth and transparent international shopping experience.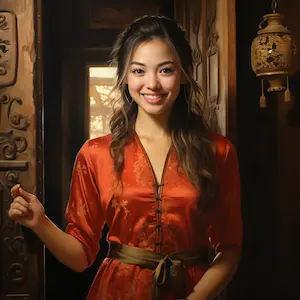 Special access to AliExpress. Just for you!
Get access to your personal page with products specially selected for you
Returns and Buyer Protection
For shoppers in Papua New Guinea, understanding AliExpress's return policy and buyer protection mechanisms is crucial to ensure a secure and satisfactory shopping experience. These policies are designed to protect the customer throughout the purchasing process.
AliExpress Return Policy
AliExpress offers a comprehensive return policy, which is particularly pertinent for customers in Papua New Guinea due to the distance involved in shipping. Here's how the process works:
Return Timeframe: Generally, you have 15 days from receiving the item to initiate a return, unless the seller specifies a longer period.
Initiating a Return: To start a return, go to your order list on AliExpress, find the relevant order, and select 'Open Dispute.' You will need to provide a reason for the return and may be required to upload evidence, such as photos or videos.
Shipping the Return: After the return is approved, the item must be shipped back. It's important to note that return shipping costs may be the responsibility of the buyer, especially if the item is being returned due to a change of mind.
Refunds: Once the seller receives the returned item and verifies its condition, a refund will be issued. The time it takes to receive the refund can vary depending on the original payment method.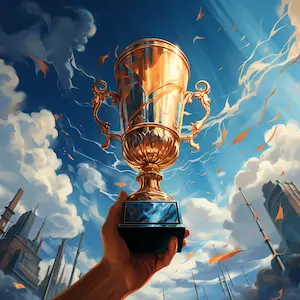 Best Price of the Month! Only Today on AliExpress
Don't miss your chance! Purchase items at the lowest prices!
Buyer Protection Overview
AliExpress provides robust buyer protection to safeguard its customers in Papua New Guinea:
Full Refund for Non-Delivery: If your order doesn't arrive within the buyer protection period, you can claim a full refund.
Refund for Items Not as Described: If the item you receive significantly differs from the seller's description or has quality issues, you can opt for a partial refund or return the item for a full refund.
Authenticity Guarantee: For items labeled as genuine, AliExpress guarantees their authenticity.
Customer Support for Papua New Guinean Shoppers
For shoppers in Papua New Guinea, having accessible customer support is crucial for a seamless shopping experience on AliExpress. Understanding the ways to contact customer service ensures timely assistance for any issues or inquiries.
Reaching AliExpress Support
Customers in Papua New Guinea can access AliExpress support through several channels:
Online Chat: AliExpress provides a live chat feature on its website and app, offering real-time assistance.
Email and Contact Forms: For non-urgent queries, customers can use email or the contact forms available on the AliExpress platform.
Help Center: The Help Center on AliExpress's website addresses common issues and queries, providing quick solutions.
Local AliExpress Representation
While there is no physical AliExpress office in Papua New Guinea, there are regional offices that handle customer issues. The nearest office is:
Address: Level 2, 411 Collins Street, Melbourne, Victoria, VIC 3000, Australia
For broader issues, the main office in China can be contacted. However, for most customer service needs, the online support provided by AliExpress is the most efficient and direct way to resolve issues.
By understanding these policies and support structures, shoppers in Papua New Guinea can navigate AliExpress confidently, knowing they have the necessary protections and support.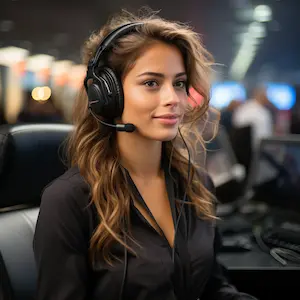 AliExpress Official Support 24/7
Get help from the official support team. Contact an operator right now
Reviews and Experiences from Papua New Guinea
Gaining insights from the experiences of Papua New Guinean users of AliExpress can provide invaluable guidance for both new and existing customers. User reviews and feedback reflect the real-world shopping experience, shedding light on what to expect and how to navigate the platform effectively.
User Review Compilation
The experiences of Papua New Guinean shoppers on AliExpress vary widely, offering a diverse picture of the online shopping landscape. Common themes include:
Product Variety and Availability: Many users express satisfaction with the wide range of products available on AliExpress, particularly items not readily available locally in Papua New Guinea.
Shipping and Delivery: Experiences with shipping vary, with some customers reporting timely deliveries and others experiencing longer wait times, often influenced by chosen shipping methods and local postal services.
Price and Value: Shoppers often highlight the competitive pricing on AliExpress as a significant draw, though some caution against overly cheap items, suggesting a possible compromise on quality.
Customer Service Interactions: Feedback on customer service interactions is mixed, with some users reporting positive experiences in resolving issues, while others have encountered challenges.
New User Tips
Based on the feedback from local shoppers, here are some tips for Papua New Guinean newcomers to AliExpress:
Start Small: Initially, make smaller purchases to familiarize yourself with the shipping process and product quality.
Read Reviews Diligently: Pay close attention to product reviews and seller ratings to gauge reliability and quality.
Understand Shipping Options: Choose shipping options that balance cost and delivery time, and be prepared for potential delays.
Stay Informed about Customs and Taxes: Be aware of Papua New Guinea's customs regulations and potential import taxes on your purchases.
Evaluating AliExpress in Papua New Guinea
For shoppers in Papua New Guinea, evaluating AliExpress involves understanding the platform's trust and security measures, quality assurance practices, and spotting potential risks.
Trust and Security Measures
To ensure a safe and secure shopping experience on AliExpress:
Secure Payments: Use AliExpress's secure payment system and avoid transactions outside the platform.
Seller Verification: Check the seller's reputation, ratings, and customer feedback before purchasing.
Personal Data Safety: Be cautious with your personal information, and ensure that your account is secured with a strong password.
Quality Assurance
To ensure the quality of your AliExpress purchases:
Detailed Product Examination: Thoroughly review product descriptions, specifications, and user reviews.
Communication with Sellers: If unsure about a product, reach out to the seller for more information or clarification.
Warranty and Returns: Check the warranty and return policies for the products you are interested in.
Spotting Potential Risks
Be aware of red flags for a safer online shopping experience:
Too-Good-To-Be-True Prices: Extremely low prices can sometimes indicate counterfeit or low-quality products.
Inconsistent Product Details: Discrepancies in product descriptions or images may suggest reliability issues.
Lack of Seller Responsiveness: Sellers who do not respond to queries or provide vague responses could be a warning sign.
By considering these aspects, Papua New Guinean shoppers can make more informed decisions and have a more positive experience shopping on AliExpress. It's about balancing the benefits of access to a vast online marketplace with the need for cautious and informed purchasing decisions.