Shop Confidently on AliExpress in Mozambique
| | |
| --- | --- |
| Language: | Português |
| Payment: | USD ( US Dollar ) |
| Delivery: | 25-65 days |
In the heart of Southeast Africa, Mozambique unfolds as a vibrant tapestry of cultures, a place where tradition meets modernity. Now, as the digital era dawns upon its sprawling landscapes and bustling cities, Mozambican consumers are discovering a new horizon of shopping opportunities with AliExpress. This platform extends beyond borders, offering a diverse array of products that range from essential household items to the latest tech gadgets. Whether you're in Maputo's city center or the coastal retreats of Pemba, AliExpress can bring the global marketplace directly to your doorstep.
On this page:
Navigating AliExpress from Mozambique
For Mozambicans ready to dive into the vast selection of AliExpress, a few simple adjustments can make the platform feel like it's tailored just for you. Let's walk through the essential steps to ensure a seamless shopping experience.
Adjusting AliExpress Settings: Language, Currency, and Mozambique Delivery Preferences
Language: Set the platform to Portuguese or English to navigate the site in a familiar language.
Currency: Switch prices to Mozambican Metical (MZN) to make budgeting intuitive.
Delivery Preferences: Specify your location as Mozambique to receive accurate shipping times and cost estimates.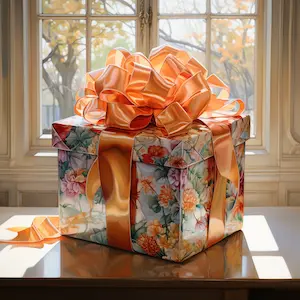 Get a gift for registering on AliExpress
Choose a gift for yourself for coming to the site. Let AliExpress pay for your first purchase
Account Creation on AliExpress: Step-by-Step Instructions for Mozambicans
Creating an AliExpress account is your first step into this global marketplace:
Visit AliExpress: Go to the AliExpress website or app and find the sign-up page.
Provide Your Details: Enter your email address or mobile number, then choose a secure password.
Verification: Confirm your registration via the link sent to your email or a code sent to your phone.
Set Up Your Profile: Fill out your profile information, including preferred payment options.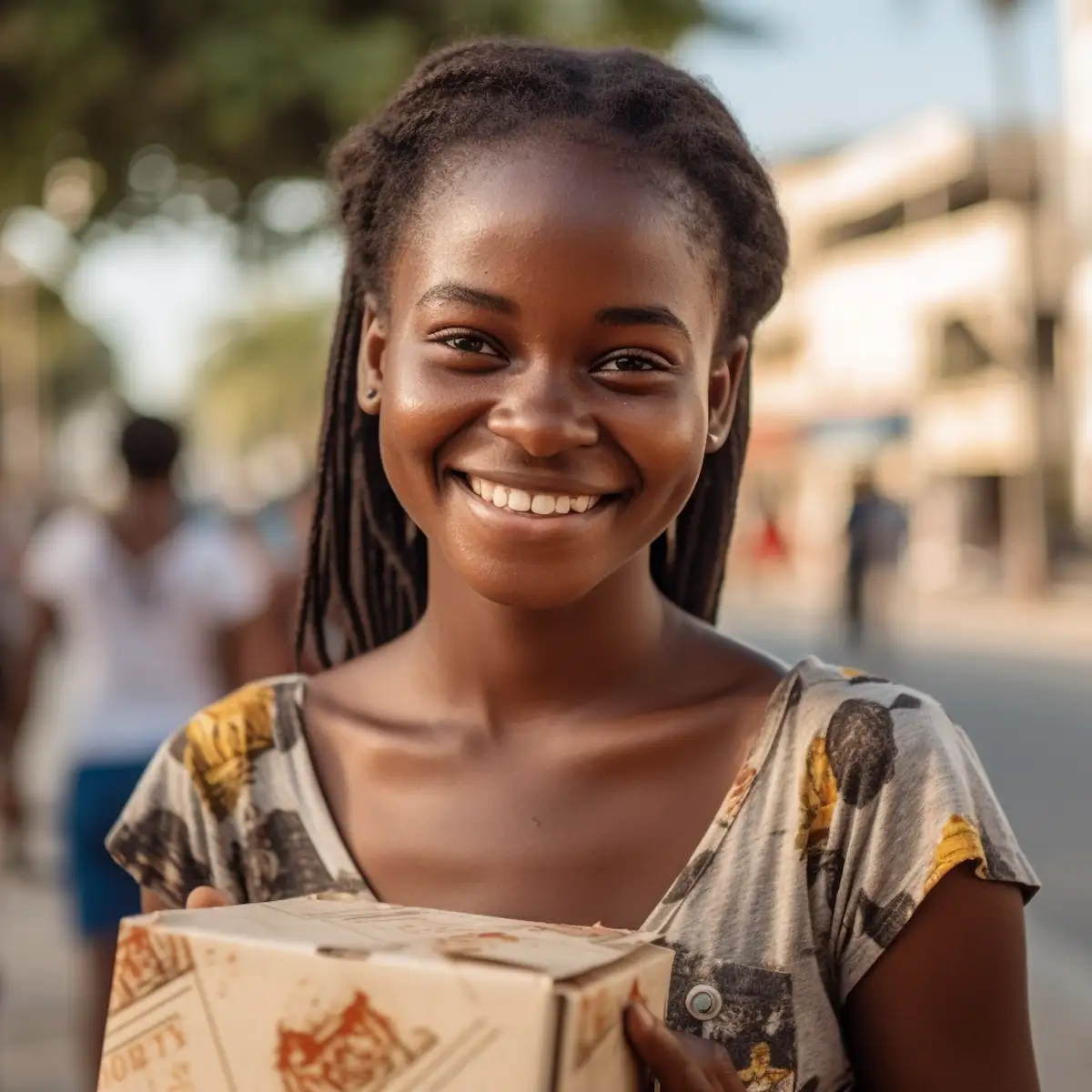 Address Input for Mozambique: Ensuring Accurate Delivery Information
To ensure your items find their way to you:
Complete Address: Provide all details, including your locality, postal code, and any necessary landmarks.
Phone Number: Include a Mozambican contact number for carriers to reach out if needed.
The First Purchase: Guiding Mozambican Shoppers Through Their Initial Buy
Embark on your first purchase with confidence:
Select Products: Browse through the categories and select items that suit your needs.
Read Descriptions and Reviews: Pay attention to product details and customer feedback.
Add to Cart: Once you've chosen your items, add them to your cart.
AliExpress Mobile App: Instructions for Download and Use in Mozambique
For on-the-go shopping:
Download the App: Find the AliExpress app in the Google Play Store or Apple App Store and download it.
Log In: Use the account details you've created to log in.
Shop Anywhere: Enjoy the convenience of shopping from any location within Mozambique.
AliExpress stands as a beacon of international commerce for Mozambique, offering an extensive selection that promises something for everyone. With these guidelines, Mozambican shoppers can navigate AliExpress with ease, embracing the convenience and variety that online shopping provides.
Smart Savings Strategies on AliExpress for Mozambicans
As Mozambicans increasingly turn to AliExpress for their diverse shopping needs, becoming adept at maximizing savings can turn a simple purchase into a smart investment. By utilizing strategic approaches to discounts, coupons, and daily deals, Mozambicans can revel in the benefits of economical shopping without compromising on quality.
Highlighting Regular and Seasonal Discounts: Reference to the Mozambican Sales Calendar
Timing is Key: Align your purchases with AliExpress's global sales events, such as the 11.11 Sale and the Summer Sale, which are renowned for slashing prices.
Local Celebrations: Stay attuned to local festivities and seasons in Mozambique that may influence sales, ensuring you capture deals relevant to regional needs.
Coupons by product category
Coupon Discovery and Usage on AliExpress: A Mozambican Shopper's Tutorial
Coupon Center: Make it a habit to visit the AliExpress Coupon Center where you can snatch coupons applicable to a wide array of items.
In-App Offers: Utilize the AliExpress app which often provides app-exclusive coupons, enhancing the convenience of mobile shopping with added savings.
Seller Coupons: Engage with specific sellers on AliExpress who offer discounts through store-specific coupons, rewarding loyalty and repeat purchases.
Promo Code Hunt: How Mozambicans Can Secure Additional Savings
Newsletter Sign-Ups: Register for newsletters from AliExpress and favorite stores within the platform to receive promo codes directly in your inbox.
Social Media Engagement: Follow AliExpress and popular brands on social media platforms where flash promo codes are often shared.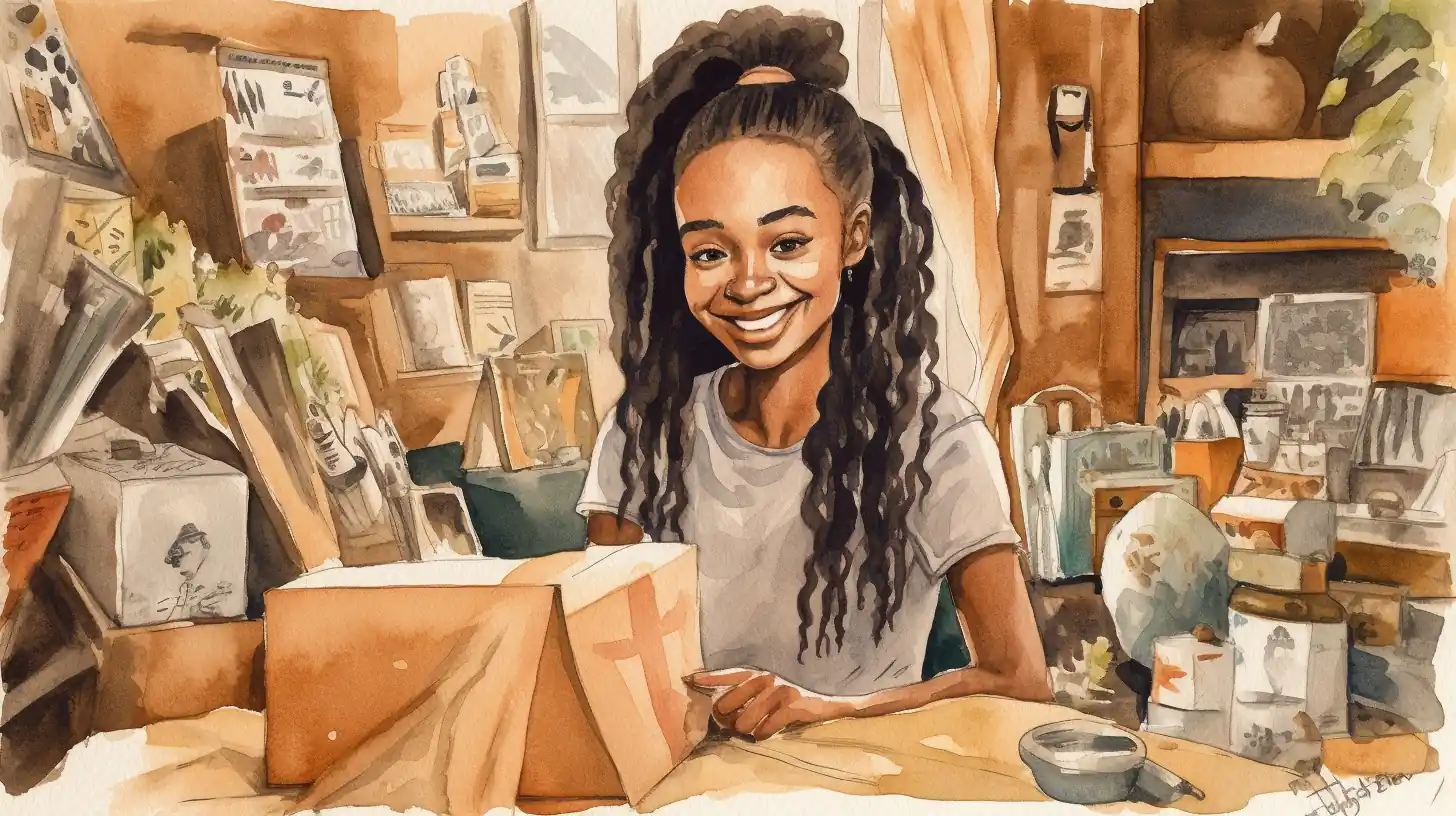 Daily Deals and Brand Offers: Navigating Exclusive Discounts for Mozambique
Flash Deals: Keep an eye on the Flash Deals section for time-sensitive discounts that change daily, providing opportunities to purchase at deeply discounted rates.
Brand Events: Capitalize on Brand Shopping Weeks and exclusive brand discounts that offer savings on well-known brands, a strategy that can yield high-quality products at lower prices.
For Mozambicans, the pathway to frugal yet fulfilling online shopping experiences on AliExpress is paved with the right knowledge and timing. Implementing these smart saving strategies can lead to significant benefits, making each metical spent go further. Whether you're stocking up on essentials or indulging in the latest electronics, these tips ensure you get the most out of every deal.
AliExpress promo codes for every month
Payment Practices in Mozambique
For Mozambican shoppers, AliExpress offers a gateway to an international array of products, and understanding the payment practices is crucial to unlocking a smooth shopping experience. From the shores of Maputo to the mountains of Nampula, Mozambicans are finding that a little knowledge about payment methods can go a long way in maximizing the value of each purchase.
Exploring Payment Methods Available to Mozambican Shoppers
Navigating the payment waters on AliExpress is made easy with a variety of methods tailored to suit every Mozambican shopper:
Credit and Debit Cards: Visa and MasterCard are widely accepted, providing a quick and secure way to transact.
E-Wallets: Digital wallets like PayPal offer an added layer of security and are favored for their convenience and speed of transaction.
Bank Transfers: For those who prefer traditional methods, bank transfers remain an option, though they may incur additional processing time.
Local Payment Solutions: Mobile money solutions are becoming increasingly popular in Mozambique, and AliExpress is adapting to include these user-friendly options.
Fee Structure: Understanding and Minimizing Extra Costs in Mozambique
Being aware of the full cost of your purchase ensures that there are no surprises on your statement:
Currency Conversion Fees: Keep an eye on the exchange rate and any fees that may apply when transactions are converted from MZN to other currencies.
Transaction Fees: Some payment methods may include transaction fees. It's always best to check with your bank or provider to understand any additional costs.
Customs Duties and Taxes: Consider the import taxes and customs duties that may be levied on goods arriving in Mozambique, as these can affect the total purchase price.
By familiarizing themselves with the various payment methods and associated fees, Mozambican shoppers can make informed decisions that ensure cost-effective and hassle-free purchases on AliExpress. With this understanding, every metical spent is an investment in not just a product, but in the ease and enjoyment of global online shopping.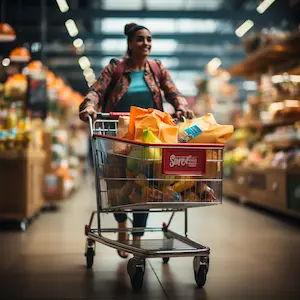 Fast. Profitable. Convenient. AliExpress discounts!
Learn about fresh promo codes, the best purchases, and hot brands faster than others. Save time and money!
Shipping and Delivery Insights for Mozambique
As Mozambique's trade winds usher in goods from across the seas, understanding the nuances of AliExpress's shipping and delivery options becomes as important as selecting the right products. Mozambican shoppers, seasoned in both local and international trade, can now chart a course through AliExpress's shipping routes to ensure their packages arrive both timely and securely.
Reviewing Shipping Alternatives to Mozambique on AliExpress
AliExpress offers Mozambican consumers a spectrum of shipping alternatives, each with its own merits and considerations:
AliExpress Standard Shipping: Often the most balanced choice, providing a cost-effective solution with reasonable delivery times.
Premium Delivery Services: For urgent needs, express services like DHL or FedEx can expedite items, though they may carry higher fees.
Economical Options: Slower yet budget-friendly options are available for non-urgent deliveries, ideal for the patient shopper.
Collaboration with Mozambique's Postal Services: What to Know
AliExpress collaborates with national postal services, including Mozambique's Correios de Moçambique, for the final delivery leg:
Local Delivery: Once in Mozambique, the national postal service takes over, delivering to both urban centers and remote locales.
Postal Pick-Up: Some shipments may require collection from the nearest post office, a common practice in areas where home delivery is challenging.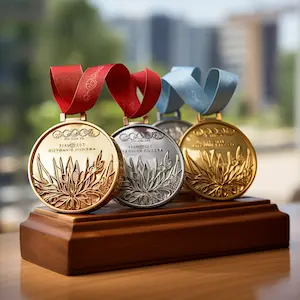 AliExpress Ratings – Best Products Today!
Get access to the most popular items. Discover what other shoppers are choosing
Delivery Time Estimates for Mozambique: What Shoppers Should Expect
Delivery times can vary greatly and Mozambican buyers are advised to plan accordingly:
Estimated Windows: Standard shipping to Mozambique can range from 20 to 60 days, influenced by factors such as customs processing and regional logistics.
Faster Shipping: Opting for expedited services can cut down wait times significantly, often arriving within 7 to 20 days.
Order Monitoring: Tracking Packages to Mozambique
Keeping an eye on your order's journey is straightforward with AliExpress's tracking system:
Tracking Numbers: Each order comes with a tracking number, allowing shoppers to monitor their package's progress online.
Mobile Updates: By using the AliExpress app, Mozambicans can receive real-time notifications about their shipment's status.
With these insights into shipping and delivery, Mozambicans can wield AliExpress's global network to their advantage, bringing a world of products to their doorstep with confidence and ease. As the sails of commerce billow, Mozambique's shoppers are well-equipped to navigate the e-commerce currents skillfully.
Navigating Customs Fees for AliExpress Orders in Mozambique
When Mozambicans tap into the diverse offerings of AliExpress, understanding the landscape of customs fees is essential. The General Directorate of Customs (DGA) plays a pivotal role in regulating these fees, ensuring that the process of bringing goods into Mozambique is smoothly facilitated.
Understanding Customs Fees
The DGA has set clear guidelines on customs fees for imported goods:
For Orders Under MTN1,000: There are no customs fees, allowing shoppers to enjoy small purchases without additional costs.
For Orders of MTN1,000 and Above: A customs fee of 10% is levied, which is a standard charge to contribute to the nation's economy and maintain regulatory standards.
The Implications of Value-Added Tax (VAT)
VAT is an additional consideration when making purchases:
Standard VAT Rate: In Mozambique, a VAT rate of 17% is applied to most goods and services, impacting the overall cost of your AliExpress orders.
Additional Charges to Consider
Shoppers should also be mindful of other potential charges:
Brokerage Fees: Engaging a customs broker to facilitate clearance may incur variable fees based on the order's value and the broker's rates.
Duty on Specific Goods: Items like alcohol, tobacco, and luxury goods are subject to duty taxes, which are calculated based on the nature of the goods.
Practical Examples for Mozambican Buyers
To illustrate the application of these fees, consider the following scenarios:
For an MTN1,000 Order:

Customs Fee: MTN100 (10% of the order value).
VAT: An additional MTN170 (17% VAT rate).
Total Cost: MTN1,270, encompassing the item's price, customs fees, and VAT.

For an MTN2,000 Order:

Customs Fee: MTN200 (10% of the order value).
VAT: An additional MTN340 (17% VAT rate).
Total Cost: MTN2,540, inclusive of the product price, customs fees, VAT, and potentially other charges like brokerage fees or duty.
By arming themselves with knowledge about these customs fees and additional charges, Mozambicans can approach AliExpress shopping with confidence, ready to navigate the additional costs with ease and making informed decisions about their international purchases.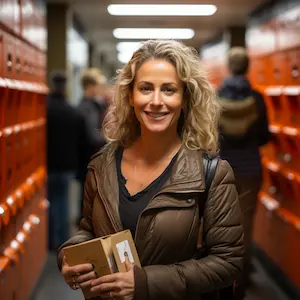 Shop on AliExpress tax-free and duty-free
Constant sale. Goods from local warehouses. Fast delivery, no additional taxes or fees
Post-Purchase Support: Returns and Protection for Mozambican Customers
After the thrill of clicking "buy," Mozambican customers can rest assured that their post-purchase experience on AliExpress is safeguarded by a robust support system. Navigating the return process and understanding buyer protection policies are integral to shopping with confidence.
Understanding the AliExpress Return Framework for Mozambique
AliExpress provides a structured return framework that empowers customers in Mozambique with the right to retract and remedy:
Return Period: Customers in Mozambique typically have 15 days from the date of receipt to initiate a return if the product fails to meet satisfaction or is not as described.
Free Returns: Many items on AliExpress offer a 'Free Return' service, meaning that the return shipping costs are covered, making the process hassle-free for Mozambican buyers.
Buyer Protection Explained for Mozambican Consumers
AliExpress's Buyer Protection policy is designed to foster a safe and trustworthy shopping environment:
Full Refund Guarantee: If an order doesn't arrive or significantly differs from its description, Mozambican consumers are eligible for a full refund under the Buyer Protection program.
Dispute Resolution: In case of any dissatisfaction, customers can open a dispute before the Buyer Protection period ends, facilitating a fair resolution process.
By leveraging these support structures, Mozambicans can enjoy a seamless shopping journey, knowing that their interests are well-protected on AliExpress. Whether it's a product mismatch or a delivery issue, the platform's policies are in place to ensure that every customer can shop with peace of mind.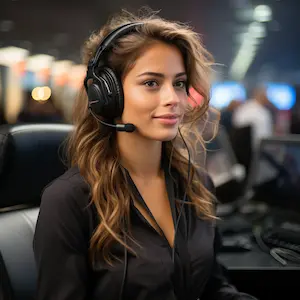 AliExpress Official Support 24/7
Get help from the official support team. Contact an operator right now
Mozambican Perspectives on AliExpress
The rise of e-commerce has given Mozambicans a digital marketplace that is as rich and diverse as the country itself. With the influx of AliExpress into Mozambique's shopping culture, local perspectives on this global platform offer invaluable insights that can enhance the shopping experience for all.
Collating Mozambican Reviews of AliExpress
The feedback from Mozambican consumers paints a vivid picture of the AliExpress landscape:
Product Satisfaction: Reviews often emphasize the satisfaction with the variety and affordability of products, highlighting the convenience of having access to goods that are not readily available locally.
Shipping Feedback: The consensus on shipping is varied; some praise the unexpected speediness, while others note the patience required for longer delivery windows, emphasizing the importance of planning and anticipation.
Customer Service Interactions: The experiences with customer service are multifaceted, with many appreciating the responsiveness to inquiries and resolutions, while some stress the need for continuous improvement in communication efficiency.
Newcomer Nuggets: Insights for Mozambican First-Time Users
For those new to AliExpress in Mozambique, seasoned shoppers offer nuggets of wisdom:
Start Small: Encouragement is given to start with smaller orders to navigate the process and understand shipping times and customs procedures before committing to larger purchases.
Utilize Buyer Protection: Newcomers are advised to shop with sellers who offer Buyer Protection to ensure recourse in the event of unsatisfactory transactions.
Educate on Customs: A strong recommendation for first-time users is to educate themselves on Mozambique's customs policies to avoid unexpected fees upon the arrival of their purchases.
Through the lens of local users, AliExpress is seen as more than just a shopping platform; it's a bridge to a global array of products and a new form of retail empowerment. Mozambicans are leveraging these international buying power with a mix of enthusiasm and strategic caution, ensuring that each purchase is as rewarding as it is exciting.
AliExpress Sale: Secret Discounts Await You!
Discover a world of secret deals and discounts, available to our customers only. Don't miss out!
Weighing AliExpress for Mozambique: Benefits and Considerations
AliExpress represents a gateway to an international shopping experience for Mozambique, a portal that brings the world's products to the sandy shores and bustling streets of this vibrant nation. While it offers vast benefits, from selection to savings, Mozambicans must also weigh certain considerations to ensure their shopping is successful.
Safeguarding Trust and Transactions for Shoppers in Mozambique
Trust is the foundation upon which the house of e-commerce is built, and Mozambican shoppers have learned to safeguard it diligently:
Reliable Sellers: Focus on buying from sellers with robust ratings and a solid track record of positive reviews to ensure reliable transactions.
Secure Payment Methods: AliExpress provides secure payment options that protect financial information, giving Mozambican shoppers peace of mind with each transaction.
Ensuring Quality: Mozambican Guide to Sound Purchases
In the quest for quality, Mozambicans have carved out strategies to secure the best value:
Detailed Product Analysis: Scrutinizing product descriptions, reviews, and ratings is a ritual for Mozambicans keen on verifying the quality before committing to a purchase.
Communication with Sellers: Before finalizing an order, inquiring about product specifics and shipment details can help avoid potential misunderstandings.
Security Awareness: Identifying Potential Risks for Shoppers in Mozambique
With opportunity comes the need for caution, and Mozambican shoppers are advised to stay vigilant:
Data Protection: Be judicious about sharing personal information. Ensure the platform's privacy policies are understood and respected.
Recognizing Scams: Awareness of common online scams is critical. Mozambicans are advised to be wary of deals that seem too good to be true and to report any suspicious activity immediately.
AliExpress, with its global reach, stands as an attractive option for Mozambicans looking to diversify their shopping options. By balancing the benefits with smart, informed strategies, shoppers can make the most of what this platform has to offer, capitalizing on its strengths while remaining aware of the need for careful consideration in every step of the online shopping process.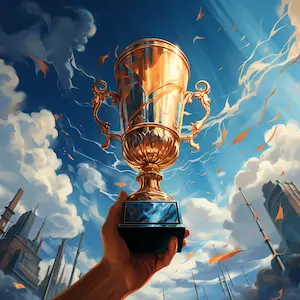 Best Price of the Month! Only Today on AliExpress
Don't miss your chance! Purchase items at the lowest prices!
Alternative Shopping Avenues in Mozambique
As the e-commerce wave surges through Mozambique, consumers are exploring alternative shopping avenues, seeking variety, value, and convenience. The bustling markets of Maputo, the serene shops of Beira, and the emerging online platforms offer a rich tapestry of retail options. Amidst this diverse shopping landscape, AliExpress carves its niche, but how does it compare to local e-commerce ecosystems?
Comparative Analysis: AliExpress in the Mozambican E-commerce Landscape
AliExpress stands out for its colossal product range and competitive pricing, but local e-commerce platforms are rising to meet consumer demands with unique offerings.
Product Availability: While AliExpress brings global products to Mozambican doorsteps, local platforms such as Izyshop and Compra offer products tailored to local tastes and needs, often with shorter delivery times.
Pricing Strategy: AliExpress might win on price for many international items, but Mozambican platforms can offer better deals on local goods, avoiding import taxes and customs duties.
Customization to Local Preferences: Mozambican online marketplaces are increasingly customizing their user experience, offering services in local languages and transactions in Mozambican Metical, which resonates well with the local populace.
Customer Service and Returns: Dealing with returns or customer service queries through AliExpress might be challenging due to distance and language barriers. In contrast, local e-commerce sites provide more direct and personalized customer service.
As Mozambican shoppers become more digitally savvy, they weigh the convenience and cost of AliExpress against the local appeal and support of homegrown e-commerce sites. This informed choice is leading to a dynamic and competitive online shopping environment, ensuring that Mozambican consumers have access to the best of both worlds.