Your Roadmap to Savings on AliExpress in India
| | |
| --- | --- |
| Language: | English |
| Payment: | INR ( Indian Rupee ) |
| Delivery: | 25-65 days |
Hey there, savvy shoppers! Curious about how to navigate AliExpress from India? You've landed at the right spot. Even though the AliExpress app might be unavailable in India, the online marketplace is still brimming with fabulous deals and a wide array of products. Stick with us, and we'll walk you through from A to Z—from setting up your account to clicking that 'Buy Now' button. Let's get started!
On this page:
Mastering AliExpress Shopping in India
Customize AliExpress to Your Liking: Language, Currency, and Country
The first thing you'll want to do is set up AliExpress so it feels just like your neighborhood shop. While Hindi isn't an option, you can comfortably browse in English. As for currency, prices are initially displayed in Indian Rupees but will convert to US dollars when you check out. And don't forget to set your delivery country to India in the site settings. Easy-peasy, right?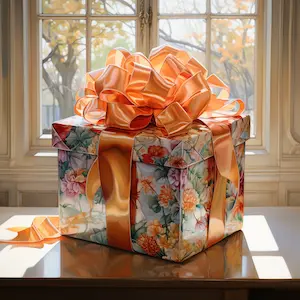 Get a gift for registering on AliExpress
Choose a gift for yourself for coming to the site. Let AliExpress pay for your first purchase
Account Creation: Your First Step into AliExpress
Ready to join the AliExpress community? Setting up an account is as simple as pie. Just hit that 'Sign Up' button you see in the top right corner of the homepage. You can register using your email, mobile number, or even social media accounts. A verification code will be sent your way; punch that in, and you're all set!
Accurate Shipping Details: The Key to Quick Deliveries
Now, let's make sure your chosen products find their way to your doorstep without any hitches. Go to 'My Account,' find 'My Shipping Address,' and fill in your details. Double-check everything—you don't want your package taking a detour!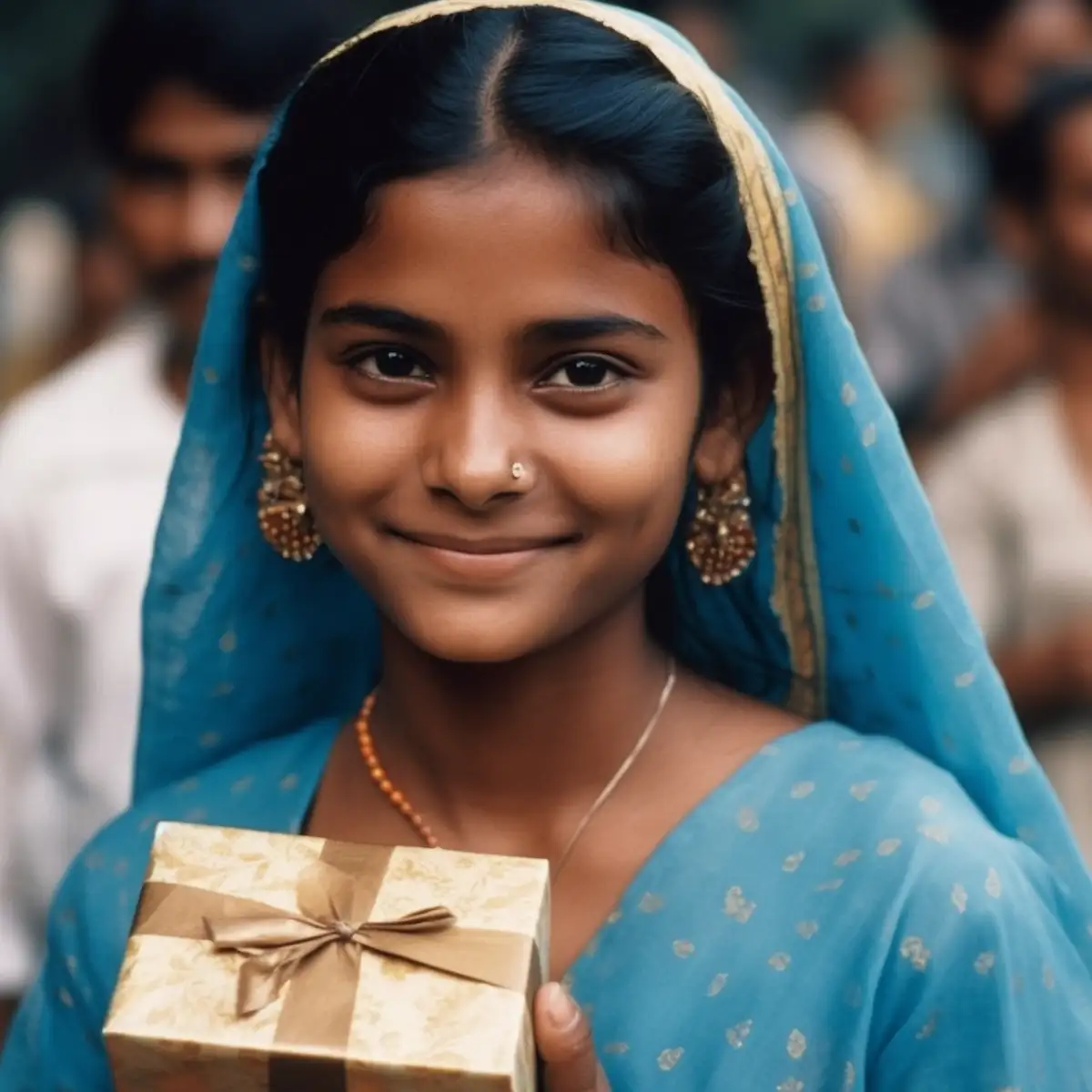 Your First AliExpress Purchase: Making it Count
It's time to take the plunge! Once you've found that perfect product, don't rush. Read reviews, check ratings, and when you're ready, click on 'Buy Now' or add it to your cart for more shopping. You'll see multiple payment options at checkout, so pick what suits you. And here's a golden tip: always check for coupons or discounts. Your wallet will thank you!
Navigating the AliExpress App Ban in India: What You Need to Know
Hey there, shoppers! Let's talk about the elephant in the room: the AliExpress app ban in India. While concerns about data privacy led the Indian government to ban 118 Chinese apps, including AliExpress, it's not the end of the road for your shopping experience. Bilateral trade between India and China is still a behemoth—valued at $78 billion in 2020—even with the tensions. So, if you're worried that you can't shop from AliExpress anymore, think again. There are alternative ways to keep enjoying the variety and affordability AliExpress offers.
The ban came under Section 69A of the Information Technology Act, aiming to protect the "sovereignty and integrity of India." It was not just about national security; it also served as a morale booster for Indian app developers. The idea is to encourage the Indian tech community to develop competitive apps, pushing us closer to self-reliance, or "atmanirbhar," as we like to call it.
But what if you're still craving that AliExpress shopping spree? You can use a Virtual Private Network (VPN) to shop safely. A VPN shields your online activity, making it a secure way to access the platform. So, while the app might be off the table, your access to great deals and a vast selection of products doesn't have to be.
How to Make the Most of AliExpress Deals
Ready to shop but want to make sure you're getting the most bang for your buck? You're in the right place. AliExpress is a treasure trove when it comes to deals and discounts, but the trick is knowing where to look and how to use them. So, let's dive right in!
Your Calendar for Sales: Regular and Festive Bonanzas
First things first, let's talk about sales. AliExpress has sales events that happen throughout the year, but the real gems are the festive and special sales. We're talking about events like the AliExpress Anniversary Sale, the 11.11 Global Shopping Festival, and many more. The best part? We've got an always-up-to-date sales calendar right here on our website that can help you plan your shopping sprees down to the last detail. Mark those dates, set reminders, and get ready to shop till you drop!
Coupons by product category
Snagging and Applying AliExpress Coupons: A Mini Crash Course
Coupons are like golden tickets on AliExpress, and guess what? There are multiple ways to get them. You can find them on product pages, in your shopping cart, or even through various promotional activities and games on the site. Once you've snagged some coupons, using them is a breeze. Just go to your cart, and you'll see an option to apply your coupons at checkout. Click it, and watch those prices drop!
Unlocking Promo Codes: The Insider's Guide
Promo codes are another fantastic way to save some extra cash. These codes are often shared through AliExpress's social media channels, newsletters, or can be found on various coupon websites. To use a promo code, copy it, go to your cart, find the 'Enter Promo Code' box, paste the code, and voila! Instant savings.
Day-to-Day Savings and Exclusive Brand Deals: Don't Miss Out!
And let's not forget about daily deals and brand-specific promotions. These offers change regularly and can range from discounts on new arrivals to clearance sales on older stock. Some brands even offer exclusive coupons for their stores, which you can find on the brand's AliExpress page. So keep an eye out and check back often.
There you go! Now you're armed with all the knowledge you need to maximize savings on AliExpress. But hold on, we're not done yet! Stick around to discover more about payment options, shipping, and other essentials for shopping on AliExpress in India.
AliExpress promo codes for every month
Payment Nuances in India
Alright, so you've filled up your cart and are ready to take the plunge. But wait, how do you actually pay for all these goodies? Don't worry; we've got you covered with all the ins and outs of handling payments on AliExpress, especially tailored for our Indian readers.
What Are Your Payment Avenues?
AliExpress offers a multitude of payment options to cater to its global audience, and India is no exception. Whether you're a debit card enthusiast or a digital wallet aficionado, there's something for everyone. Here are some of the methods you can use:
Credit/Debit Cards: Visa, MasterCard, and American Express are widely accepted.
UPI: A convenient option for those who love quick and hassle-free payments.
Net Banking: Almost all major banks in India are supported.
Digital Wallets: Think Paytm, Google Pay, and so on.
Now, here's the twist. While AliExpress shows prices in Indian Rupees, the conversion to US dollars happens at checkout. So, keep an eye on that exchange rate!
Navigating Extra Charges: No Surprises, Please!
It's always a bummer to think you're getting a good deal only to be slapped with unexpected fees at the last moment. The good news is AliExpress generally doesn't have hidden charges. However, it's a good idea to be aware of a few things:
Currency Conversion Fee: Since AliExpress converts INR to USD at checkout, some banks might charge a small currency conversion fee.
Transaction Fees: Depending on your payment method, there might be a nominal transaction fee. Check with your bank or payment service to get the specifics.
And that's about it! Armed with this information, you can now make informed choices and possibly avoid those pesky additional costs.
So, you're all set with how to make the most out of deals and how to navigate through payments. What's next? Stay tuned to find out all about shipping your purchases to India, return policies, and much more!
Special access to AliExpress. Just for you!
Get access to your personal page with products specially selected for you
Shipping and Delivery Specifics for India
So, you've snagged some awesome deals and sorted out your payment. What comes next? Getting those treasures delivered to your doorstep, of course! Here's the lowdown on everything you need to know about shipping and delivery when you're shopping on AliExpress from India.
Your Choices for Shipping
AliExpress offers a variety of shipping options to India, and understanding these choices can make your shopping experience even smoother. Here are the most commonly used methods:
AliExpress Standard Shipping: A balanced option in terms of cost and delivery time.
ePacket: Faster than standard shipping but may cost a bit more.
DHL/FedEx: If you need your items in a jiffy and are willing to pay a premium, these express services are for you.
India Post: The Old Reliable
Good news! AliExpress also supports shipping via India Post, our national postal service. It's usually more budget-friendly but may take a little longer. If you're not in a rush and want to save some bucks, this could be your go-to option.
Expected Delivery Timelines
The excitement builds up as you wait for your goodies, but how long exactly should you wait? Here's a general idea:
AliExpress Standard Shipping: Around 20-40 days.
ePacket: Approximately 10-20 days.
DHL/FedEx: Roughly 5-10 days.
India Post: Varies greatly, but usually between 30-60 days.
Remember, these are just estimates and actual times can vary based on several factors like customs clearance and local delivery speed.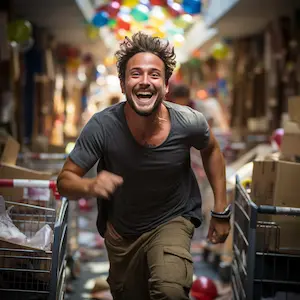 AliExpress Discounts: 48 Hours of Hot Deals!
Discover the popular items other shoppers around the world are choosing. Hurry up and buy!
Order Tracking Simplified
Waiting can be the hardest part, but tracking your order can offer some peace of mind. AliExpress provides a tracking number for most shipping methods. Simply go to 'My Orders' in your AliExpress account, find the tracking number and enter it on the shipping company's website or India Post's portal if you've chosen that option. Voila! You'll know exactly where your package is.
And there you have it, folks! Your comprehensive guide to navigating the shipping and delivery maze for AliExpress orders in India. Up next, we'll dive into returns, buyer protection, and more, so stick around!
Navigating Customs and Taxes on AliExpress in India
Hey, savvy shopper! You've picked out some great deals on AliExpress and can't wait to get them. But before you start daydreaming about unboxing your loot, let's talk about something equally important but often overlooked: customs fees and taxes. Knowing the ins and outs here can save you from unpleasant surprises later on.
Customs Fees: The What and How
Customs fees are charged by the Indian Customs and Central Excise Department to help process all those exciting imports landing in India. Here's the deal: if your order is valued at less than INR2,500, you can do a happy dance because you won't be charged any customs fee. However, for orders valued at INR2,500 or above, a 10% customs fee will apply.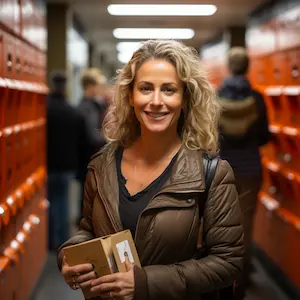 Shop on AliExpress tax-free and duty-free
Constant sale. Goods from local warehouses. Fast delivery, no additional taxes or fees
Value-Added Tax (VAT): The Extra Slice
Next up is VAT. This is a tax charged on most goods and services in India, and it's set at 18%. Yes, this includes your AliExpress purchases as well.
Other Charges: Keep an Eye Out
Aside from customs fees and VAT, there might be other charges like brokerage fees and duty. Brokerage fees are what a customs broker might charge to help you clear your goods. As for duty, it's a tax on specific items like alcohol, tobacco, and luxury goods. The amounts for these will vary depending on what you're buying and who's helping you with customs clearance.
Crunching Numbers: Real-life Examples
Let's get real with some examples. Imagine you buy something from AliExpress for INR2,500. The item falls under the 'general merchandise' category, attracting a 10% customs fee. Add 18% VAT, and you're looking at an additional INR450. So, your total cost would be INR2,950, covering the item, customs fees, and taxes.
Now, let's up the ante. Say your shopping cart totals INR5,000. With a 10% customs fee and 18% VAT, you'd be adding another INR900 to your bill. This brings your grand total to INR5,900, all-inclusive.
And there you have it—your guide to understanding customs and taxes when shopping on AliExpress in India. Stick with us, as up next we're diving into returns, buyer protection, and much more.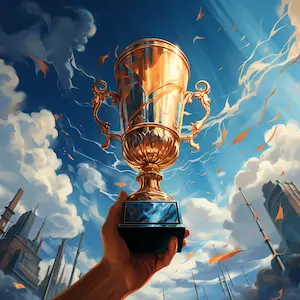 Best Price of the Month! Only Today on AliExpress
Don't miss your chance! Purchase items at the lowest prices!
Mastering Returns and Ensuring Your Safety on AliExpress
Ah, the excitement of opening a package—sometimes it's just not what you expected. Or maybe you've got some concerns about your order. No worries; AliExpress has got your back. Let's dive into how you can make returns and how AliExpress keeps you safe as a buyer.
Decoding AliExpress Returns: No-Fuss, No Stress
So, you've received your package and it's not quite what you expected. Maybe the color is off, or it just doesn't fit right. Whatever the case, returning items on AliExpress is generally straightforward. First, log into your account and locate the order. Then, follow the steps to initiate a return. Once you've communicated with the seller and they agree to the return, just send the item back following the provided instructions. Remember to keep all shipping receipts as proof. After the seller receives the returned item and checks its condition, you'll get your refund. Easy peasy!
AliExpress's Commitment to Buyer Safety: Your Peace of Mind
AliExpress uses a secure payment system that only releases payment to the seller after you've confirmed the receipt and satisfaction of your order. So, rest easy knowing that AliExpress is committed to making your shopping experience as smooth and safe as possible.
AliExpress Customer Support in India: We're Here to Help!
Need to talk to someone about your order? No problem! Here's how you can reach out for the help you need.
Connecting with AliExpress Customer Service: Your Path to Quick Answers
You can get in touch with AliExpress customer service through live chat, email, or the support section on their website. They're quite responsive and ready to help you with any issues or questions you may have.
AliExpress Presence in India: No Local Office, No Problem!
Although AliExpress doesn't have a local office in India, their head office is located at:
969 West Wen Yi Road Yu Hang District, Hangzhou 311121 Zhejiang Province, China Tel: (+86) 571-8502-2088
If you need to escalate any concerns, you can always send them a formal mail. But generally, most issues are efficiently resolved via their online customer service channels.
And there you have it—everything you need to know about returns, buyer safety, and customer support when shopping on AliExpress from India. Up next, we'll explore what Indian users have to say about their shopping experience, so stick around!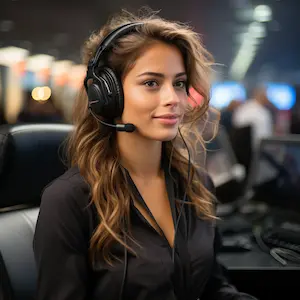 AliExpress Official Support 24/7
Get help from the official support team. Contact an operator right now
Reviews and Indian User Insights: What's the Buzz?
Let's be real; it's always good to hear from people who've already walked the path you're about to tread. Whether you're an AliExpress newbie or a seasoned shopper, the insights from other Indian users can be invaluable. So, what do our fellow countrymen and women have to say?
Indian User Reviews Summarized: The Good, the Bad, and the Surprising
Overall, Indian users have a lot of good things to say about AliExpress. The range of products is often cited as a significant plus—everything from electronics to fashion finds its way into the shopping carts of Indian buyers. Quality generally meets expectations, especially considering the affordable price tags. On the flip side, shipping delays can be a pain point, but most users feel the wait is often worth it.
New to AliExpress in India? Take Note of These Tips!
If you're making your AliExpress debut, there are a few things you should keep in mind. First, always read the product description and reviews carefully. They can give you a good sense of the item's quality and whether it matches what you're looking for. Also, don't hesitate to reach out to sellers with any questions you may have; they're usually quite responsive.
Another pro tip—keep an eye on our constantly updated sales calendar to snag the best deals. With festivals like Diwali and seasonal changes, AliExpress often has promotions that can save you some serious bucks.
So, there you go! Whether you're a first-timer or a regular AliExpress shopper, there's always something new to learn and explore. Up next, we'll delve into the pros and cons of using AliExpress in India.
Pros and Cons of Using AliExpress in India: The Inside Scoop
Hey, savvy shopper! So, you're all set to dive into the world of AliExpress from India, huh? Well, before you hit that "Buy Now" button, let's talk about the good, the bad, and the "hmm, I didn't think of that" when it comes to AliExpress in India. Trust me, a little prep work can go a long way in making your shopping experience smooth sailing.
Building Trust and Security: The Foundation of Smart Shopping
First things first, let's talk security. Now, you might be wondering about the ban on the AliExpress app in India. Don't sweat it; the ban doesn't mean you can't shop on AliExpress. It's just the app that's been affected, so you can still use the website. And when you do, rest assured that the platform uses secure payment gateways to keep your financial details safe as houses.
But, of course, there's more to trust than just secure payments. One golden rule to follow is to always check out seller ratings and read reviews. It's like asking a friend, "Hey, have you bought from this store before?"—only your friend is a whole community of online shoppers!
Quality Assurance: No Compromises Here!
Sure, AliExpress has some super tempting deals, but let's make sure what you're buying is worth your hard-earned rupees. Look out for sellers who offer product warranties or return policies. Read those product descriptions carefully, and hey, don't skip over the customer reviews and ratings. Some buyers even post photos of the products they've received, which is a great way to gauge what you're really getting.
Red Flags to Be Aware Of: Your Guard Dog in the Virtual World
While AliExpress can be a treasure trove of deals, there are a few potholes you'll want to sidestep. If a deal looks too good to be true, it probably is. And if a seller ever asks to take a transaction off the AliExpress platform, that's a big, waving red flag right there.
Also, given the app ban, be cautious if someone suggests downloading a third-party version of the AliExpress app. Stick to the official website, and you'll keep those potential headaches at bay.
And there you have it—your quick and easy guide to navigating the ups and downs of AliExpress shopping in India. Keep these tips in your back pocket, and you're all set for a shopping spree that's as safe as it is fun! Happy shopping, folks!
Other Shopping Platforms Vs. AliExpress in India: The Showdown
Hello again, savvy shoppers! Let's switch gears a bit. We've been talking a lot about AliExpress, but what about the other players in the field? India has a vibrant e-commerce landscape, and AliExpress is just one of many platforms you can shop from. So, how does it measure up against the competition? Buckle up, because we're about to find out!
The Contenders: Meet the Competition
Before we dive into the nitty-gritty, let's meet the other key players. We've got Amazon India, Flipkart, Snapdeal, and Myntra, just to name a few. These platforms are as Indian as a cup of chai and are super popular for online shopping in the country.
Variety is the Spice of Life: Product Range
If you're someone who loves choices, AliExpress is a global bazaar at your fingertips. From fashion to electronics, home goods to beauty products—you name it, they've got it. Now, Amazon India and Flipkart offer a similar range but are often more focused on popular brands and trending items within India. Myntra, on the other hand, is your go-to for fashion and lifestyle products.
Price Points: Who's the Budget King?
AliExpress is often hailed for its jaw-droppingly low prices. But remember, these come with the trade-off of longer shipping times. Amazon India and Flipkart can be a bit pricier, but they offer faster delivery and easy returns. Snapdeal also offers competitive pricing but may have a more limited product range.
Let's Talk Trust: Seller Ratings and Reviews
All these platforms offer a system for seller ratings and customer reviews. The big difference? While AliExpress sellers are often overseas, platforms like Amazon India and Flipkart feature both big retailers and local sellers. So, if buying from a seller in India boosts your confidence, you might lean towards these platforms.
The App Factor: To App or Not to App
Given the current ban on the AliExpress app in India, our local platforms get a leg up in this department. Apps like those for Amazon India, Flipkart, and Myntra offer a streamlined mobile shopping experience with the bonus of app-only deals.
Shipping and Delivery: The Waiting Game
AliExpress usually involves longer shipping times to India, which is a significant factor to consider. In contrast, Amazon India, Flipkart, and even Snapdeal often deliver within a week and offer various easy return policies.
The Final Verdict: Your Shopping, Your Choice
So there you have it! AliExpress offers a world of variety and killer prices but involves longer shipping times and currently lacks a mobile app in India. On the other hand, local platforms offer the comfort of quick delivery and easy returns, with a more localized product range.
At the end of the day, the 'best' platform is subjective and depends on what you prioritize as a shopper. Want variety and willing to wait? AliExpress is your guy. Prefer quick delivery and local sellers? Amazon India or Flipkart might be more up your alley.
Happy shopping, everyone!