The Ultimate Guide to Savings on AliExpress in Honduras
| | |
| --- | --- |
| Language: | Español |
| Payment: | HNL ( Honduran Lempira ) |
| Delivery: | 15-50 days |
Hello, fellow shoppers from Honduras! Ever scratched your head wondering how to navigate the AliExpress maze? Worry not; this guide is your one-stop resource. From the moment you set up your account to clicking that "Buy Now" button, we've got you covered. And hey, we'll even show you how to save a good chunk of change—because who doesn't love a good deal? So, shall we begin?
On this page:
Navigating AliExpress in Honduras
Setting the Language, Currency, and Country for Delivery on AliExpress
First thing's first—let's ensure AliExpress feels just like your local online store. Here's how to get everything in your comfort zone:
Language: On the AliExpress homepage, locate the language dropdown in the top-right corner. Choose English or any language that you're comfortable reading.
Currency: Right beside the language option, you'll find a currency dropdown. Click it and select "Honduran Lempira (HNL)" to shop in your local currency.
Country: Lastly, don't forget to set your shipping country. Look for the "Ship to" option, usually next to the currency dropdown, and select "Honduras."
Voila! AliExpress is now tailored for your Honduran shopping spree.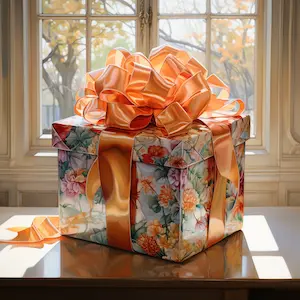 Get a gift for registering on AliExpress
Choose a gift for yourself for coming to the site. Let AliExpress pay for your first purchase
Creating Your AliExpress Profile
Setting Up an AliExpress Account
Joining the AliExpress family is easy-peasy, but let's go through it step-by-step to make sure everything is crystal clear:
Locate and click the "Join" button at the top-right of the homepage.
You'll have options to sign up via email, Google, Facebook, or Apple. Choose what works best for you.
Follow the on-screen instructions to create a password and verify your account.
And that's it—you're in!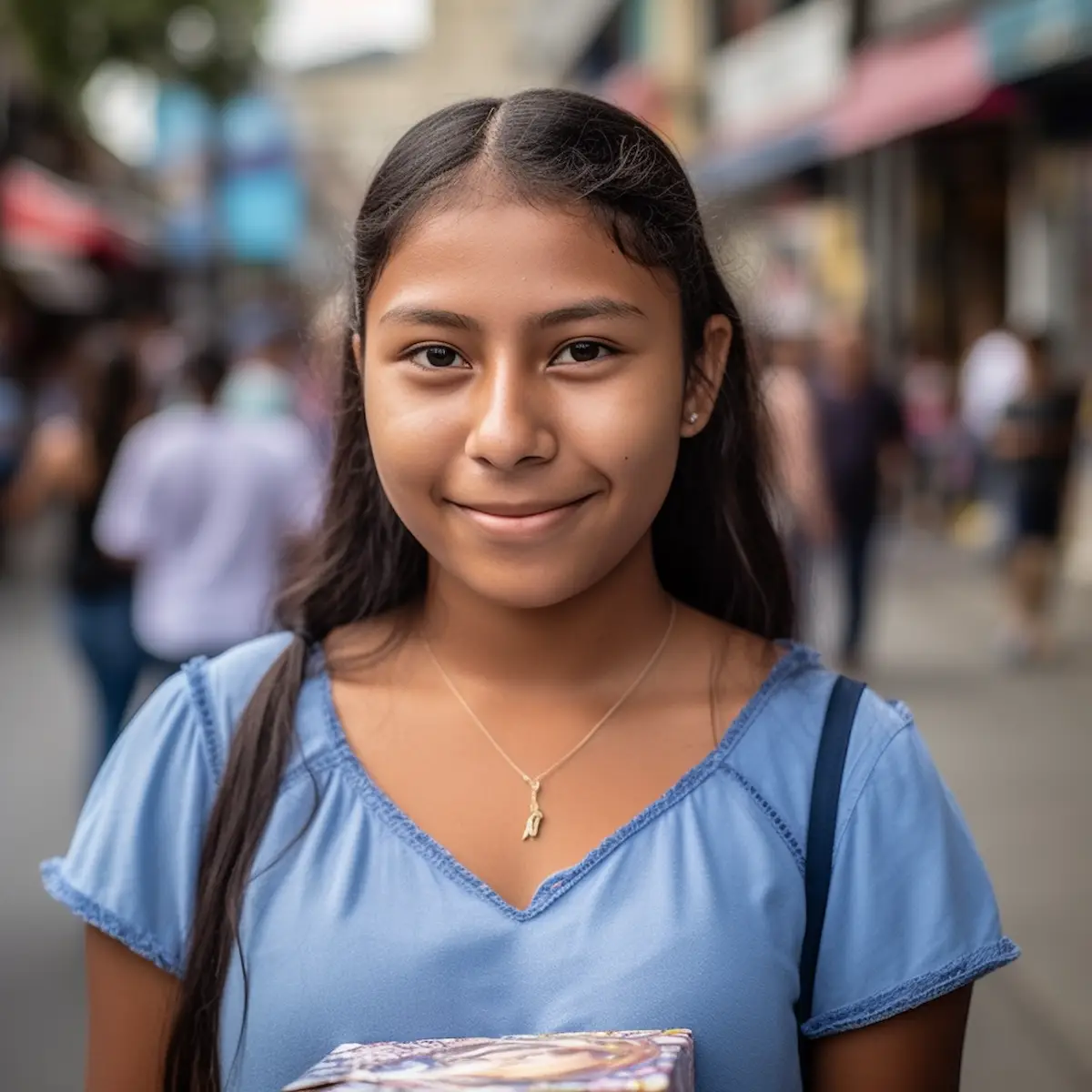 Inputting Your Delivery Address
Before we start adding items to your shopping cart, let's make sure your packages know where to find you:
Log in to your account and navigate to "My AliExpress."
From there, go to "My Account" and click on "My Shipping Address."
Carefully input your full address details, including city and postal code. A quick double-check never hurts.
There you go! You're all set up and ready to take on the AliExpress world. In the next sections, we'll dive into making your first purchase and, yes, we've got some sweet insider tips on how to save big!
How to Maximize Savings on AliExpress
So you've got your AliExpress account up and running, and you're all set to start filling that cart. Hold on a second! Before you go on a shopping spree, let's talk about all the ways you can save money, because trust us, there are plenty.
Regular and Seasonal Discounts
First on the agenda, let's dive into the world of AliExpress sales. The platform has a variety of both regular and special sales events that you don't want to miss. Be it the AliExpress Anniversary Sale, Black Friday, or the exciting 11.11 Shopping Festival, there are golden opportunities to shop without draining your wallet. And hey, we've got your back with our always-updated sales calendar. Make sure to check it so you'll always be in the know.
Coupons by product category
Locating and Applying AliExpress Coupons
Next, let's chat about coupons, the little golden tickets of the online shopping world. You can find these gems in several spots:
AliExpress Homepage: Keep an eye out for coupons aimed at new users or specific categories.
Product Pages: If you've set your sights on a particular item, look for seller coupons right on that page.
AliExpress Coupon Center: Yes, there's an entire section just for coupons. Find it through the homepage and enjoy the bounty.
Using them is a breeze. When you're at the checkout, you'll see an option to apply any coupons you've collected. Click on it, and just like that, you've saved some extra cash!
Uncovering Promo Codes
But that's not all, folks! Promo codes are another treasure trove of savings. AliExpress often shares these on their social media or in their newsletters. When you're ready to checkout, enter the code in the 'Promo Code' section, and voilà, more savings coming your way!
Day-to-Day Savings and Brand Special Offers
Last but never least, daily deals and brand promotions are your go-to for consistent savings. Some brands offer special discounts on bundles or even individual items. You can usually find these deals showcased on the brand's AliExpress store page. Plus, there's always a flash sale or daily deal happening somewhere, so keep those eyes peeled.
And there it is! A handy guide to making your Lempiras stretch further on AliExpress. Ready to score some amazing deals? Your shopping adventure awaits!
AliExpress promo codes for every month
Payment Options in Honduras
What Payment Methods Are Available
So, you've found that perfect item and now it's time to pay. But wait, what payment options do you have? Good news! AliExpress offers a variety of payment methods to fit your needs:
Credit/Debit Cards: Visa, MasterCard, and American Express are generally accepted.
PayPal: A convenient option, especially for those who prefer an extra layer of security.
AliPay: AliExpress's own payment system, easy to set up and use.
Bank Transfers: Available but usually take longer to process.
Choose what's most convenient for you and go ahead with the purchase.
Understanding Additional Costs
Nobody likes surprise costs popping up at checkout. Be mindful of potential additional fees like currency conversion fees or international transaction charges. Your bank can provide details on this. Pro tip: Some payment methods like PayPal might offer a better exchange rate, so shop around a bit before finalizing your payment.
Shipping and Deliveries to Honduras
Available Shipping Options
Okay, now that you're all set with payment, let's talk about getting your treasures delivered. AliExpress offers several shipping options to Honduras:
AliExpress Standard Shipping: A balanced choice for cost and delivery time.
ePacket: Faster but might cost a bit more.
DHL/FedEx: Quick but usually more expensive.
Free Shipping: Takes longer but hey, it's free!
Honduras Postal Service
The Honduras Postal Service is an option for those who prefer local handling of their packages. It's reliable but may take a little longer for your package to arrive. Just make sure to check if customs duties apply.
General Delivery Timelines
Depending on your chosen shipping method, the delivery timeline can vary:
Standard Shipping: 20-40 days
ePacket: 15-30 days
Express Services: 7-15 days
Tracking Your AliExpress Orders
Last but not least, let's talk about tracking. Once your order is shipped, AliExpress provides a tracking number. You can use this on the AliExpress app or website to monitor your package's journey. And if you're using the Honduras Postal Service, they usually offer tracking services on their website as well.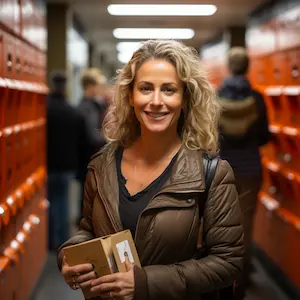 Shop on AliExpress tax-free and duty-free
Constant sale. Goods from local warehouses. Fast delivery, no additional taxes or fees
Navigating Customs and Taxes in Honduras
Shopping internationally is exciting, but it also comes with its own set of rules, especially when it's about customs and taxes. Let's break it down so you can shop on AliExpress without any surprises.
Customs Fees
Firstly, ever heard of the Administración Aduanera de Honduras? They're the folks in charge of customs in Honduras. The customs fee they charge is a percentage of the value of your order. Now, if your order is valued at less than L10,000, you can do a little happy dance because the customs fee is zero. Zilch. Nada. However, if your order crosses that L10,000 mark, there's a 10% customs fee to consider.
Value-Added Tax (VAT)
Next up is VAT, or Value-Added Tax. In Honduras, the VAT rate is 15%. This tax is applied to most goods and services, so you'll likely see it tacked onto your AliExpress orders.
Other Charges
But wait, there's more. Apart from customs fees and VAT, you might also encounter some other charges like brokerage fees and duty. Brokerage fees are what a customs broker might charge you to help get your goodies through customs. The fee varies based on your order's value and the broker you choose. Then there's duty, a tax on specific items like alcohol, tobacco, and luxury goods. The rate varies depending on what you're buying.
Some Real-World Examples
Let's get into some examples for a clearer picture:
Scenario One: You buy a product for L10,000. It's classified as general merchandise, meaning a 10% customs fee applies. Add the 15% VAT, and your total goes up by L1,500. So, you'd end up paying L11,500 for your order, all things considered.
Scenario Two: You go big and make a L20,000 purchase. Again, a 10% customs fee and 15% VAT apply. This time, you'd have an additional L3,000 tacked onto your order, making your grand total L23,000.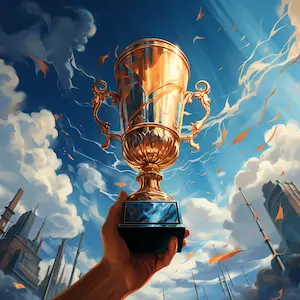 Best Price of the Month! Only Today on AliExpress
Don't miss your chance! Purchase items at the lowest prices!
Buyer Protection and Returns
AliExpress's Return Guidelines
So, your order has finally arrived, but something's not right. Maybe the size is off, or it's not what you expected. Don't fret; AliExpress has got your back. You can initiate a return within 15 days of receiving your order. Just go to 'My Orders,' find the item in question, and click on 'Open Dispute.' Describe your issue, attach any supporting photos, and voilà, you've started the return process. Once your return is approved, you'll usually get a full refund.
How AliExpress Protects Buyers
Now, let's talk about peace of mind. AliExpress offers robust buyer protection that kicks in the moment you make a purchase. This includes:
Full Refund if Item Not Received: If your order doesn't show up within the seller's promised delivery time, you're eligible for a full refund.
Partial or Full Refund if Item Not as Described: If the product you receive isn't as described or of lesser quality, you can choose between a partial refund and keeping the item or a full refund and returning the item.
AliExpress Customer Support in Honduras
Reaching Out to AliExpress Support
Got questions or need further clarification? AliExpress customer support is here to assist you. You can reach them through:
Live Chat: Available 24/7, this is often the quickest way to get answers.
Email: A bit old-fashioned but still effective for less urgent matters.
AliExpress Help Center: Packed with FAQs and guides to help you navigate common issues.
AliExpress Representation in Honduras
As of now, there's no physical AliExpress office in Honduras. But if you're looking for the big guns, the AliExpress head office is located at:
Hangzhou (Yuhang District)
969 West Wen Yi Road
Yu Hang District, Hangzhou 311121
Zhejiang Province, China
Tel: (+86) 571-8502-2088
And there you have it! Now you're not just a savvy shopper; you're also well-equipped to navigate any bumps along your AliExpress journey. So go ahead, enjoy your shopping spree with confidence!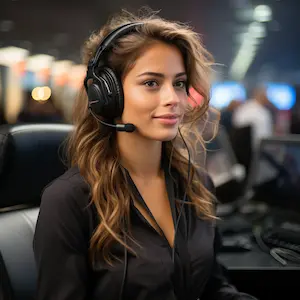 AliExpress Official Support 24/7
Get help from the official support team. Contact an operator right now
User Reviews and Tips in Honduras
Summary of Honduran User Feedback
If you're curious about what your fellow Hondurans are saying about AliExpress, the verdict is generally positive. Many praise the variety and affordability of products. Yet, some users have pointed out delays in shipping, especially during peak seasons. It's a mixed bag but tilts more on the positive side. Remember, each user's experience is unique, and it's always good to read up on reviews specific to what you're looking to buy.
Useful Tips for Honduran Newcomers
For those of you just starting out on AliExpress, here are some localized tips:
Use Local Currency: You can set your currency to Honduran Lempira to avoid any confusion in price conversions.
Check Seller Ratings: Always look at seller ratings and customer feedback before making a purchase.
Be Patient: Shipping to Honduras might take a bit longer, especially during holidays or peak shopping seasons.
Pros and Cons of Using AliExpress in Honduras
Building Trust and Ensuring Safety
Shopping online always comes with a bit of risk, but AliExpress offers multiple layers of buyer protection. Still, it's crucial to do your part. Always stick to well-rated sellers and use secure payment methods. And remember, if a deal looks too good to be true, it probably is.
Quality Checks
The key to ensuring quality is to be a savvy shopper. Read the product description meticulously, check out user reviews, and even message the seller if you have specific questions. Photos uploaded by other buyers can be a great resource too.
Shopping Red Flags
Finally, be cautious of these red flags:
Unusually Low Prices: This could be a sign of a scam or a low-quality product.
No or Few Customer Reviews: Always better to go for products that have been tried and tested by others.
Vague Product Descriptions: Lack of detail can be a sign that the seller isn't legitimate.
And there you have it! With this information, not only are you a savvy shopper, but you're also armed to make the most out of your AliExpress experience. Enjoy your shopping adventure!