Unravel the World of AliExpress Shopping in Canada
| | |
| --- | --- |
| Language: | English |
| Payment: | CAD ( Canadian Dollar ) |
| Delivery: | 10-30 days |
| Tax exempt: | Up to 20 CAD |
Welcome to our succinct guide on utilizing AliExpress in Canada. As an online global marketplace, AliExpress offers a myriad of products at attractive prices to shoppers worldwide, including in Canada. Whether you're a first-time user or an experienced shopper, this guide is designed to help you navigate AliExpress more effectively.
We'll be exploring topics like account setup, shopping process, accessing discounts and promotions, shipping and delivery specifics to Canada, customer service, and a special section for our French-speaking audience. Join us as we delve into making your AliExpress shopping experience in Canada a smooth and satisfying one. Let's get started!
On this page:
Shopping on AliExpress and Setting Up an Account
In this section, we will guide you through the process of setting up an account on AliExpress and how you can maximize your shopping experience.
Creating an AliExpress Account
The journey to a rewarding shopping experience on AliExpress starts with setting up an account. To do this, navigate to the AliExpress Canada login page, look for the 'Create Account' button and click on it. You'll then be prompted to provide some information, including your email address or phone number and a secure password. You'll also have the choice between two languages, English and French, which caters to the linguistic diversity in Canada. This is an essential step because it enables AliExpress to provide you with personalized product suggestions and quicker checkouts.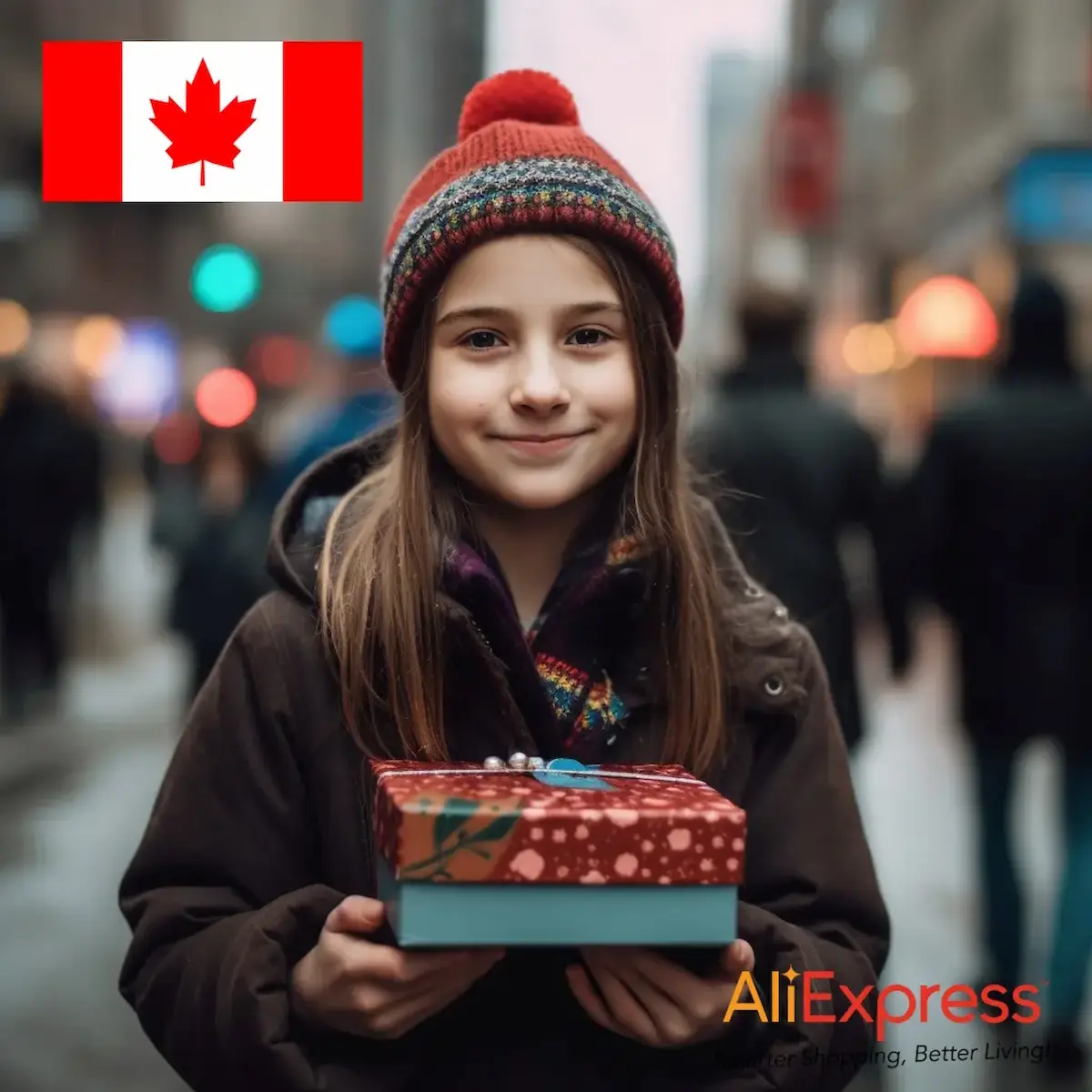 Shopping on AliExpress
Once you've created your account, you're ready to start exploring the vast array of products available on AliExpress. AliExpress is home to millions of products, ranging from clothing and electronics to home goods and more. The platform is well-structured with categories and filters that allow you to narrow down your search and find exactly what you need.
If you're new to AliExpress and have some concerns about its reliability, it may be helpful to read buying from AliExpress Canada reviews or check out discussions about it on Reddit. Here, you can gain insights from fellow Canadians' experiences, which can guide your shopping decisions.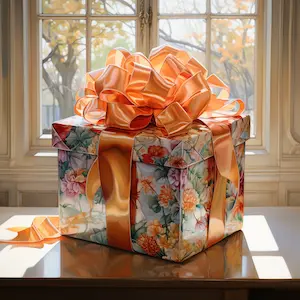 Get a gift for registering on AliExpress
Choose a gift for yourself for coming to the site. Let AliExpress pay for your first purchase
The AliExpress Mobile Application
For those who prefer shopping on the go, AliExpress has an app to meet your needs. The AliExpress APK for Canada is compatible with Android and iOS devices. The mobile app offers the same products and features as the website but in a more convenient package. You can browse, add items to your cart, and check out all from your mobile device.
Alternatives to AliExpress
While AliExpress is a hugely popular online marketplace, it's not the only one out there. If you're looking for more options, consider websites like eBay, Amazon, and Wish. These platforms offer a wide variety of products and might have different deals and discounts that could be more suited to your needs.
Now that you have your account set up and know how to navigate through the shopping platform, the next step is learning how to make the most out of your AliExpress shopping experience. In the following section, we'll explore the promotions and discounts available to you.
AliExpress promo codes for every month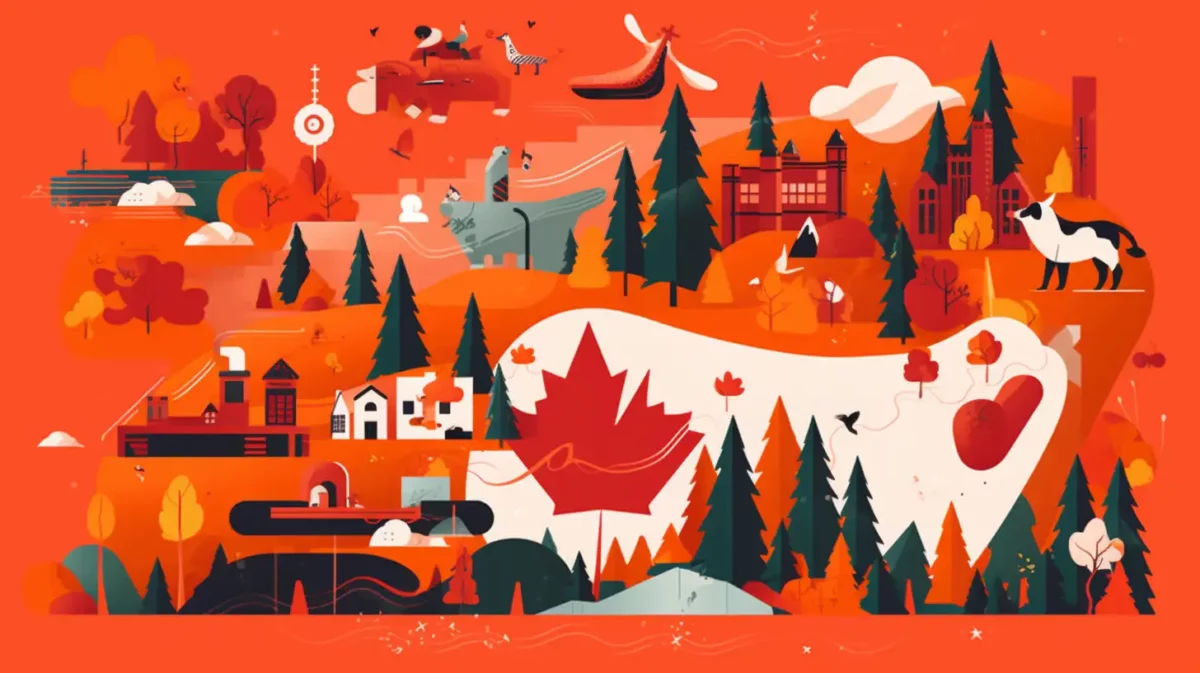 Promotions and Discounts
If you're eager to take advantage of the incredible deals that AliExpress has to offer, understanding their promotions and discounts will maximize your shopping experience. Here at PoKupar, we pride ourselves in ensuring you don't miss out on any savings.
AliExpress Sale: Secret Discounts Await You!
Discover a world of secret deals and discounts, available to our customers only. Don't miss out!
Unbeatable Discounts
AliExpress offers discounts in various ways: through coupons, promo codes, and during their significant sale events. In fact, the biggest discounts, whether with or without a coupon or promo code, are typically found during these sales. At PoKupar, we provide a sales calendar to keep you informed about these events, ensuring you're always ready to seize the best deals.
Coupons by product category
As well as providing the sales calendar, we at PoKupar also share exclusive promo codes for AliExpress Canada. These codes give you special discounts that you won't find anywhere else. Once you've got a promo code, applying it is straightforward: just enter the code at checkout, and the discount is automatically applied to your total purchase.
AliExpress Canada Dollar Deals
Dollar deals are another fantastic way AliExpress offers savings. These deals, where products are available at incredibly low prices, are limited-time offers. So, it's always a good idea to keep an eye on the site or app for these fantastic deals.
In the next section, we will dive deeper into shipping, ensuring you know everything there is to know about getting your AliExpress purchases delivered to your doorstep in Canada. Remember, the best way to stay updated on all AliExpress promotions and discounts in Canada is to follow us here at PoKupar.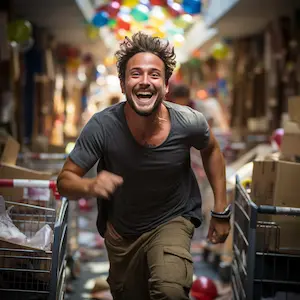 AliExpress Discounts: 48 Hours of Hot Deals!
Discover the popular items other shoppers around the world are choosing. Hurry up and buy!
Shipping and Delivery from AliExpress to Canada
Understanding the shipping and delivery process when ordering from AliExpress to Canada is crucial to a satisfactory online shopping experience. In this comprehensive guide, we will dive deep into the various shipping methods offered by AliExpress, the expected delivery times, and the intricacies of the customs process in Canada.
A Closer Look at AliExpress Shipping to Canada
Shipping from AliExpress to Canada is handled via a multitude of logistics partners chosen by the seller. The delivery time frame greatly depends on a combination of factors, including the seller's location, the chosen shipping method, and the time it takes for your package to clear customs in Canada. Typically, it might take anywhere from a couple of weeks to over two months for products to reach the destination in Canada.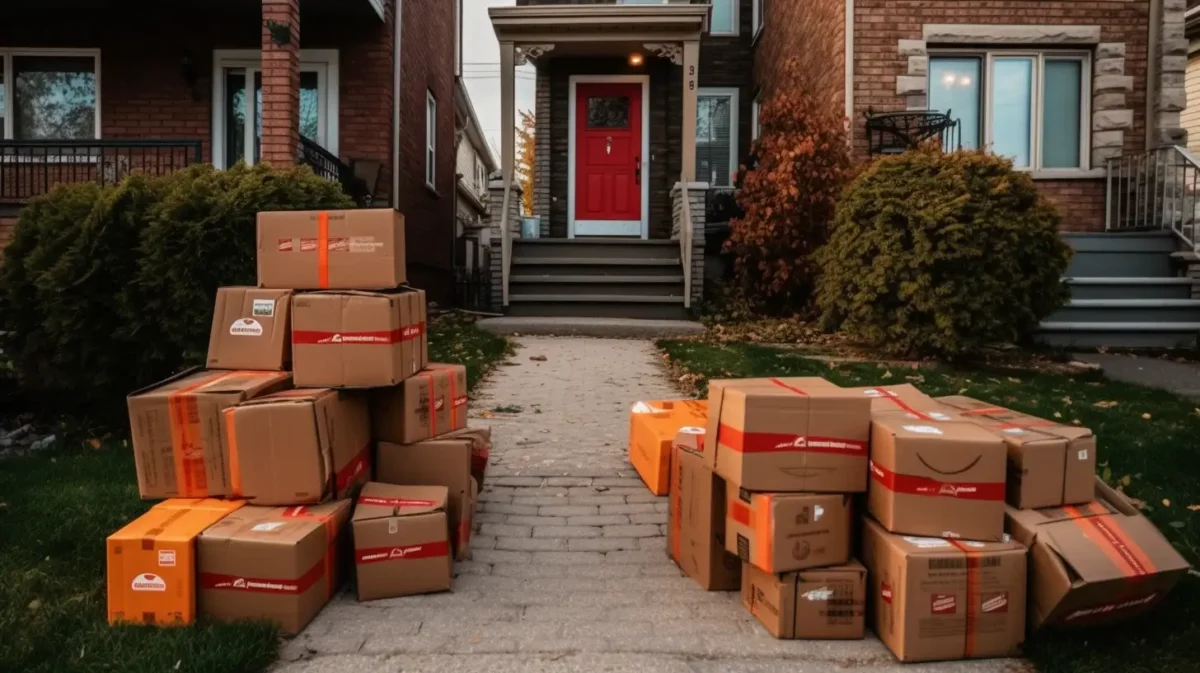 Main Shipping Methods Explained
There are several popular shipping options offered by AliExpress when delivering to Canada, each with its own set of benefits:
China Post Ordinary Small Packet Plus: This is an economical option, often free, but it may take a bit longer (up to 60 days). Packages sent using this method are not trackable once they leave China.
ePacket: A fast and affordable shipping option that typically takes between 7 and 30 days. It includes tracking capabilities, making it a popular choice among Canadian shoppers.
AliExpress Standard Shipping: A balance between cost and delivery speed. This option offers tracking and takes approximately 15 to 45 days to deliver.
DHL, FedEx, or UPS: These express courier services offer the fastest delivery (5 to 15 days), but they also cost significantly more. These services include tracking.
Cainiao Super Economy: This is another economical shipping method that is often free or very cheap. However, shipping times can be quite long (up to 50 days), and tracking information might be limited.
Delving into Dropshipping to Canada
AliExpress also serves as a platform for entrepreneurs interested in dropshipping to Canada. For those unfamiliar, dropshipping is a business model that allows you to operate an online store without holding inventory. Instead, when a product is sold, it's purchased from a third-party (like a seller on AliExpress) and shipped directly to the customer.
Customs fees, taxes, and other charges for ordering from AliExpress to Canada
When ordering from AliExpress to Canada, you may be responsible for paying customs fees, taxes, and other charges. The amount of these charges will depend on the value of your order, the type of goods you are ordering, and your province of residence.
Customs fees
Customs fees are charged by the Canadian government to help cover the costs of processing imports. The amount of the customs fee is calculated as a percentage of the value of your order. For goods valued at less than CAD 20, the customs fee is 0%. For goods valued at CAD 20 or more, the customs fee is 5%.
GST and PST
So GST and PST are federal and provincial sales taxes. GST is charged at a rate of 5%, and PST is charged at a rate that varies by province. For example, PST is 8% in Ontario and 7% in British Columbia.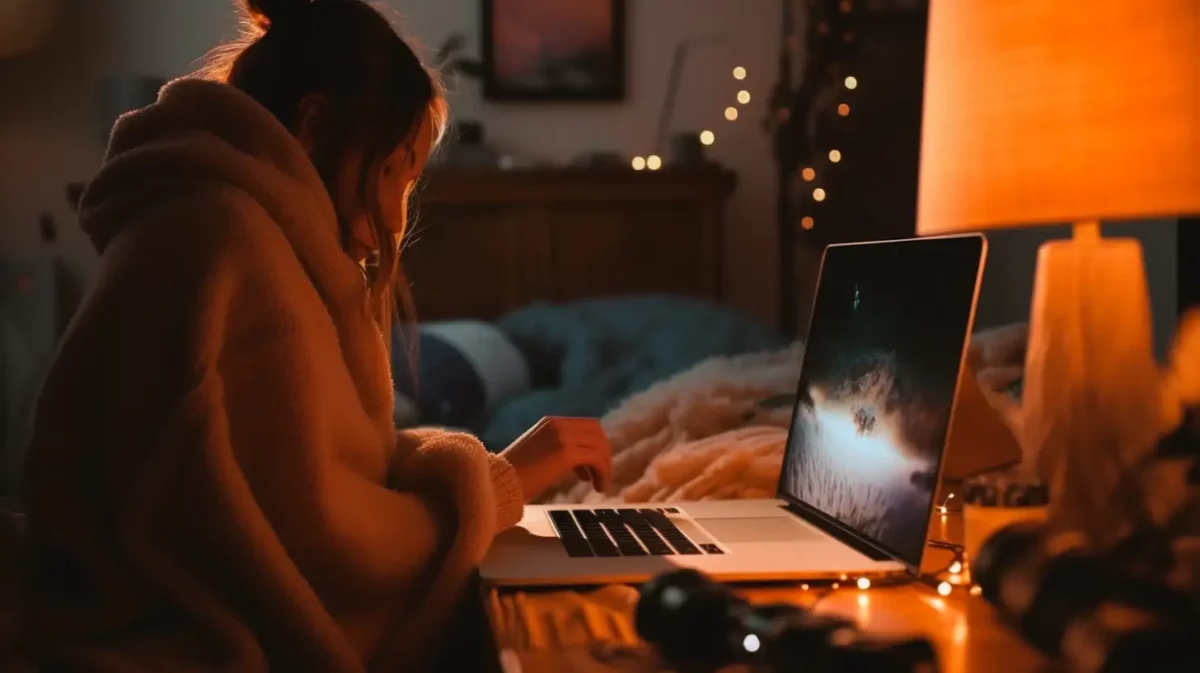 HST
So HST is a combined federal and provincial sales tax that is charged in four provinces: New Brunswick, Nova Scotia, Newfoundland and Labrador, and Prince Edward Island. HST is charged at a rate of 15%.
Other charges
In addition to customs fees, GST, PST, and HST, you may be responsible for paying other charges, such as brokerage fees and duty. Brokerage fees are charged by a customs broker to help you clear your goods through customs. The amount of the brokerage fee will vary depending on the value of your order and the customs broker you use. Duty is a tax that is charged on certain goods, such as alcohol, tobacco, and luxury goods. The amount of duty will vary depending on the type of goods you are ordering.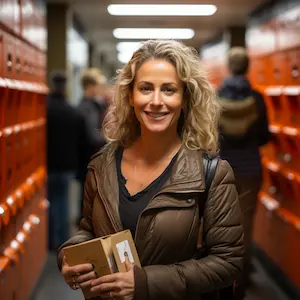 Shop on AliExpress tax-free and duty-free
Constant sale. Goods from local warehouses. Fast delivery, no additional taxes or fees
Example
Let's say you order a product from AliExpress that costs CAD 100. The product is classified as a general merchandise item, which is subject to a 5% customs fee. GST and PST are also applicable, which would add another 13% to the cost of your order. In this case, you would pay a total of CAD 165.00 for your order, including customs fees, taxes, and other charges.
How to calculate the customs fees, taxes, and other charges for your order
You can use the Canada Border Services Agency's (CBSA) online calculator to estimate the customs fees, taxes, and other charges for your order. To use the calculator, you will need to provide the value of your order, the type of goods you are ordering, and your province of residence.
How to avoid paying customs fees, taxes, and other charges
There are a few things you can do to avoid paying customs fees, taxes, and other charges on your AliExpress orders:
Order goods that are valued at less than CAD 20. For goods valued at less than CAD 20, no customs fees or taxes are charged.
Declare the true value of your order. If you declare a lower value for your order, you may be subject to additional charges.
Use a shipping service that offers customs clearance. Some shipping services, such as DHL and UPS, offer customs clearance as part of their service. This can help you avoid paying brokerage fees.
Importing goods from AliExpress into Canada involves a customs process that can impact the total cost of your purchase. Once the goods arrive in Canada, they must clear customs before they're delivered to you.
Customs Duty and Value-Added Tax (VAT)
One important consideration for shoppers is the application of import duties and Value-Added Tax (VAT). For most goods imported into Canada, VAT, also known as Goods and Services Tax (GST) in Canada, is applied. The GST rate is currently set at 5%. This is a value-based tax, and it is calculated based on the cost of the goods plus any duty that may have been charged.
For example, if you purchased an item worth $100, you could expect to pay an additional $5 as GST. This amount may be collected by the courier upon delivery or billed to you later, depending on the specific procedures of the courier and the value of the goods.
Understanding Customs Declarations and Duties
Packages might be held by customs for inspections, import duties, or VAT considerations. If a package is labeled as "held by customs", it means it is currently being inspected and should be released and delivered soon.
While many orders from AliExpress will pass through customs without incurring any additional fees, it's possible for larger and more expensive items to be subject to customs duties. These duties depend on the type and value of the goods. It's essential to factor in these potential extra costs when shopping on AliExpress.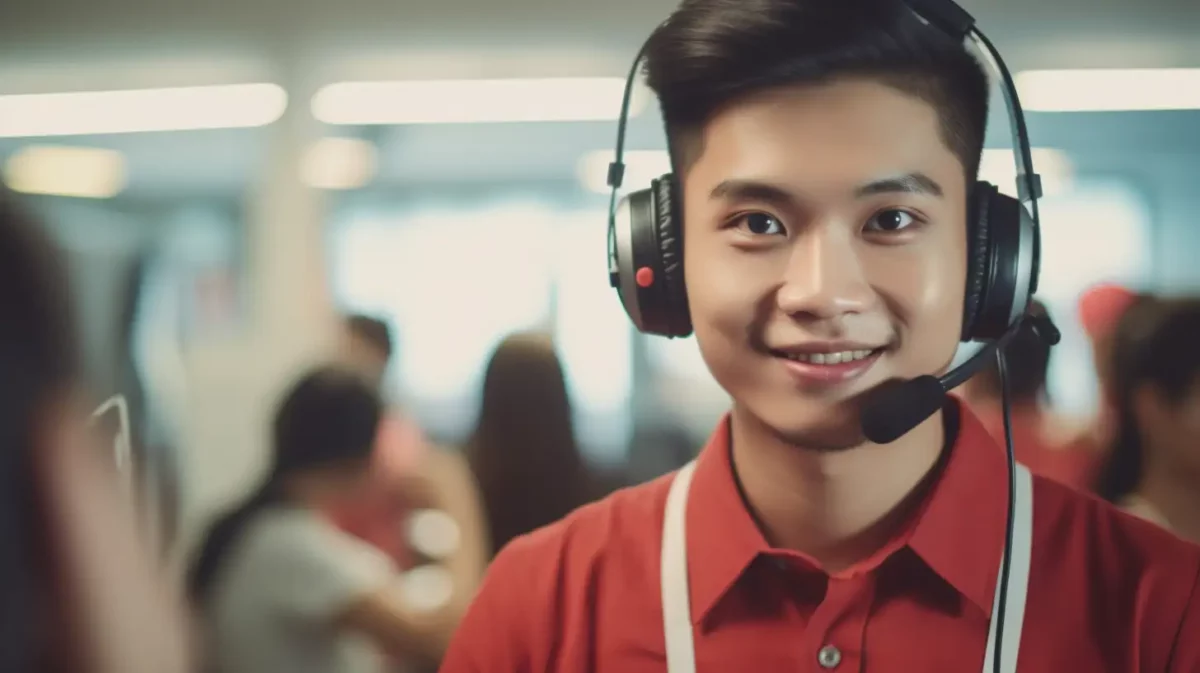 When Customs Clearance is Unsuccessful
In some rare cases, a package may face issues in customs clearance, resulting in statuses like 'unsuccessful customs clearance' or 'unable to clear customs.' This could happen if the item is restricted or prohibited from import or if there's a problem with the provided documentation. In such situations, it's recommended to contact AliExpress customer service or the seller for assistance.
Customer Service and Support
AliExpress is renowned for its comprehensive customer service and buyer protection policies. It aims to provide a seamless shopping experience for all customers, including those in Canada.
Contacting AliExpress Customer Service
While AliExpress doesn't provide a direct contact phone number or an email address for customer service inquiries, they've built a robust online Help Center and Customer Service portal to assist their customers. Through this portal, you can access FAQs, track orders, report issues, and even live chat with customer service representatives.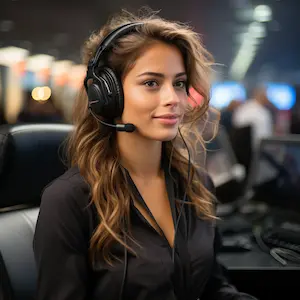 AliExpress Official Support 24/7
Get help from the official support team. Contact an operator right now
Physical Offices of AliExpress
AliExpress's headquarters are located in Hangzhou, China. They also maintain a significant presence in the United States, with an office in California. However, these locations do not offer direct customer service support. All customer inquiries are directed through their online portal.
AliExpress Office Addresses:
China: Alibaba (China) Co., Ltd: 969 West Wen Yi Road, Yu Hang District, Hangzhou, China.
USA: Alibaba Group: 400 South El Camino Real, Suite 400, San Mateo, CA 94402, USA.
Understanding AliExpress's Return Policy
AliExpress's return policy allows customers to return items if they are not as described, defective, or don't arrive at all. You should open a dispute in such situations. Once a dispute is opened, the seller has two options: offer a refund or request the return of the item. If they ask for a return, the return shipping costs will typically be your responsibility, but you can negotiate this with the seller.
Disputes and Buyer Protection
AliExpress has a comprehensive buyer protection policy to ensure customer satisfaction. If your goods are not received within the buyer protection period, or if the item you received is not as described, you can open a dispute. During the dispute process, you'll be in direct communication with the seller to negotiate a resolution. If no agreement can be reached, AliExpress will step in and make a judgement.
Remember, good communication with the seller can often prevent disputes and help resolve issues quickly. It's always worth reaching out to them before opening a dispute.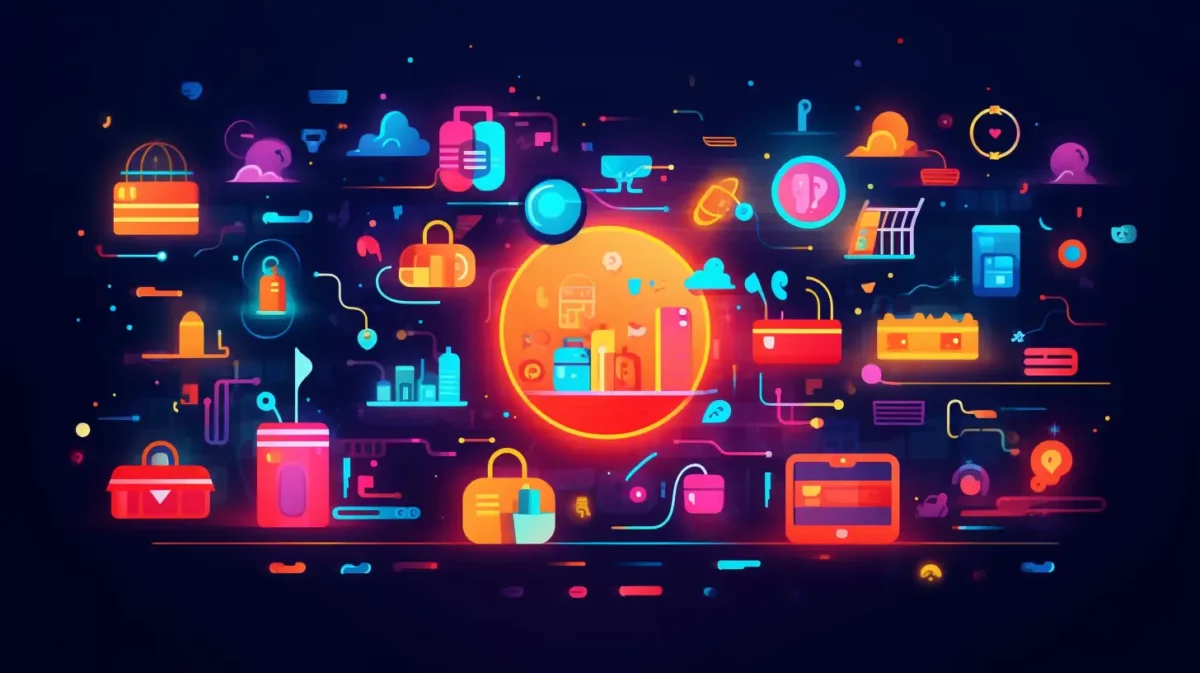 AliExpress App and Website in Canada
In an era where e-commerce is a dominant force, having a responsive and user-friendly app and website is crucial for any business. AliExpress, recognizing this, has created an excellent platform that is accessible and convenient for its customers, including those in Canada.
AliExpress Canada App
The AliExpress app brings the expansive marketplace to the palm of your hand. It provides a user-friendly interface that replicates the website experience. It's accessible to Canadians and can be downloaded from both the Apple App Store and the Google Play Store.
The app is designed with a focus on simplicity and ease of use. Whether you want to browse the latest deals, track your orders, or manage your account, the AliExpress app has got you covered.
Using AliExpress App in Canada
Using the AliExpress app in Canada is simple and straightforward. After installing it, you can create an account or log in if you already have one. Once logged in, you have access to the entire AliExpress catalog, right at your fingertips. You can easily search for products, add them to your cart, and proceed to checkout. The app also supports in-app purchases, providing a seamless shopping experience.
AliExpress Canada Website
The AliExpress website is equally as accessible to Canadian customers. The site is available in both English and French (AliExpress Canada en français), making it inclusive for all Canadians.
The website interface is clean and intuitive. You can browse by product category, participate in flash sales, and take advantage of coupon codes. Like the app, the website allows you to manage your account, track orders, and communicate with sellers.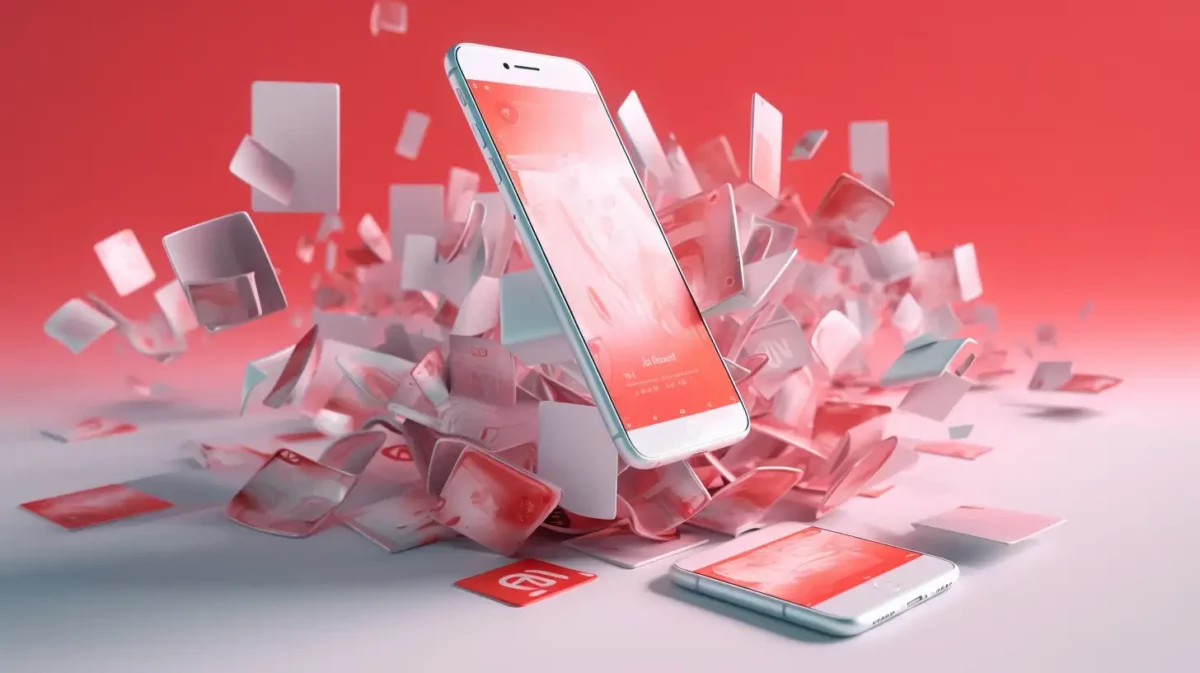 Accessibility of AliExpress Site and App in Canada
Both the AliExpress app and website are fully accessible in Canada. They provide a localized shopping experience, with prices displayed in Canadian dollars and shipping options tailored to Canadian addresses. Plus, with customer support readily available, users in Canada can be assured that help is just a click away.
Whether you prefer to shop on your phone or computer, AliExpress provides a reliable, easy-to-navigate platform that caters to your shopping needs.
Conclusion
AliExpress offers a vast online marketplace that caters to a wide array of needs for consumers, including those based in Canada. With easy account setup, extensive product listings, enticing promotions and discounts, efficient shipping and delivery options, and readily available customer service, AliExpress provides an excellent shopping experience for Canadians. Its user-friendly app and accessible website enhance this experience, making shopping a breeze from the comfort of your own home.
Whether you're looking for affordable items, seeking to take advantage of sales, or in need of an alternative to local stores, AliExpress stands as a viable option for Canadian consumers. Its presence and dedication to catering to the Canadian market make it a commendable choice for online shopping in the country.
Remember that while AliExpress offers an array of benefits, it's crucial to shop wisely and use platforms like PoKupar to get the most out of your online shopping experience. Happy shopping!
Frequently Asked Questions
 Is AliExpress available in Canada?

Yes, AliExpress is readily available in Canada. You can access it via the official website or through the AliExpress app.

Can AliExpress ship to Canada?

Absolutely, AliExpress offers shipping to Canada. The shipping time can vary based on the specific product and seller.

Can I use PayPal on AliExpress in Canada?

While AliExpress accepts a wide range of payment options, PayPal is not generally accepted. You can instead use credit cards, debit cards, or AliPay.

Can individuals from Canada sell products on AliExpress?

Unfortunately, AliExpress currently only allows businesses from select regions, not including Canada, to sell on their platform.

 Are AliExpress products original?

AliExpress hosts a multitude of sellers who offer both branded and non-branded goods. While you can find original products, it's crucial to check seller ratings, reviews, and product descriptions before making a purchase.

Does AliExpress charge customs in Canada?

Orders exceeding a certain value may be subject to customs charges, including GST/HST. Charges are usually calculated at the checkout.

Does AliExpress deliver to your door in Canada?

Delivery options vary based on the seller and the product. While some items may be delivered directly to your door, others might need to be picked up from a postal outlet. Always check the delivery details before purchasing.

Does AliExpress have a warehouse in Canada?

As of my knowledge cutoff in September 2021, AliExpress does not have a warehouse in Canada. Most of their products are shipped directly from China or other countries where their vendors are based.

How long does AliExpress take to ship to Canada?

Shipping times to Canada can vary greatly depending on the product and the seller, typically ranging from two weeks to two months. AliExpress provides estimated shipping times on product pages, but these are subject to change.

How to track an AliExpress order in Canada?

You can track your order on AliExpress through the "My Orders" section of your account. There you will find detailed information about your order's status and tracking number.

Is AliExpress safe in Canada?

Yes, AliExpress is considered safe for online shopping. They have security measures in place to protect your personal and financial information. However, it's recommended to purchase from well-rated sellers and use secure payment methods.

Why are AliExpress products cheaper than Amazon?

AliExpress often offers products at lower prices because they come directly from manufacturers or sellers without a physical storefront, thus reducing costs associated with inventory, personnel, and retail space.

What is AliExpress Standard Shipping to Canada?

AliExpress Standard Shipping is a premium and faster shipping method compared to others. It involves the packing of goods and transportation to the country of destination. Once the package arrives in Canada, it is handed over to the local postal service for final delivery.

Why is AliExpress in Russian/Portuguese?

Your AliExpress page might appear in Russian or Portuguese due to your browser's language settings, or the site might have redirected you to a region-specific version. You can change the language by scrolling down to the bottom of the AliExpress page and clicking on the language dropdown.

When are AliExpress Sales?

AliExpress hosts several major sales throughout the year, including the 11.11 Global Shopping Festival (November 11), Mid-Year Sale (June), and the Anniversary Sale (March). Check our website PoKupar regularly to stay updated about upcoming sales and exclusive promo codes.

Who delivers AliExpress in Canada?

Once your AliExpress package arrives in Canada, it's usually handled by Canada Post for final delivery to your address. However, the courier can vary based on the seller's shipping method.

Why is AliExpress getting more expensive?

Several factors can cause price fluctuations on AliExpress, including increased manufacturing costs, changes in supply and demand, currency exchange rates, or the end of a promotional period.
Remember to use our website PoKupar to find the best deals, keep track of major sales, and use exclusive promo codes to make the most out of your AliExpress shopping experience in Canada.