A Comprehensive Guide for Aussie Shoppers
| | |
| --- | --- |
| Language: | English |
| Payment: | AUD ( Australian Dollar ) |
| Delivery: | 15-30 days |
If you're an Aussie shopper keen on AliExpress, this guide is for you. We'll cover crucial topics like shipping, customs, and how to find the best deals tailored for Australia.
For more savings, check out our PoKupar sales calendar and coupon codes. This guide is your key to a rewarding and secure AliExpress Australia experience.
On this page:
How to Access and Login to AliExpress in Australia
Step-by-Step Guide to Logging In or Creating an Account
Navigating AliExpress in Australia is a straightforward process, but there are some nuances you should be aware of. If you're new to the platform, you'll need to create an account. To do this, go to the AliExpress homepage and click on the "Join" button usually located at the top right corner. You'll be prompted to enter your email address and create a password. You may also have the option to sign up using social media accounts like Facebook or Google. For a more detailed guide on setting up your account, you can visit How to set up AliExpress.
For returning users, the login button is usually adjacent to the "Join" button. Click on it and enter your username and password. If you've forgotten your password, there's a "Forgot Password" link that will guide you through the recovery process. For more on how to log into AliExpress, check out How to log into.
Two-Factor Authentication for Added Security
AliExpress also offers two-factor authentication for added security. This is especially useful if you're planning on making large purchases. To enable this, go to your account settings and look for the security options. Here, you can set up two-factor authentication via your mobile number.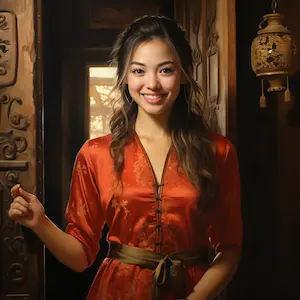 Special access to AliExpress. Just for you!
Get access to your personal page with products specially selected for you
Reviews and Trustworthiness on AliExpress Australia
How to Evaluate Seller Ratings
When shopping from Australia, it's crucial to understand how to evaluate the reliability of sellers on AliExpress. Each seller has a rating, usually out of five stars, which is displayed on their profile. A rating above 4.5 is generally considered reliable. However, don't just rely on the overall rating; look at the number of orders and reviews as well. A high rating based on a large number of reviews is more trustworthy than a high rating with only a few reviews. For more tips on avoiding common mistakes while shopping, visit mistakes on Aliexpress.
Reading Customer Reviews for Product Insights
Customer reviews can provide valuable insights into product quality, shipping times, and customer service. Look for reviews that include pictures and detailed descriptions. This will give you a better understanding of what to expect from the product. Pay special attention to reviews from customers in Australia, as they can provide information on shipping times and potential customs issues specific to your location.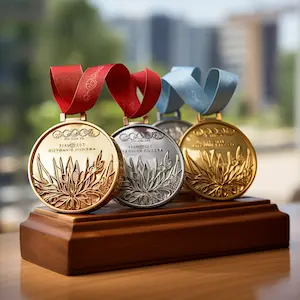 AliExpress Ratings – Best Products Today!
Get access to the most popular items. Discover what other shoppers are choosing
Identifying Red Flags
Be cautious of sellers who have a large number of negative reviews mentioning poor product quality, incorrect items being sent, or issues with refunds. These are red flags that indicate the seller may not be reliable. By following these practical tips, you can ensure a more secure and satisfying shopping experience on AliExpress in Australia.
Promo Codes and Discounts
Where to Find Australia-Specific Promo Codes on AliExpress
Securing the best deals on AliExpress Australia involves more than just browsing. You can significantly reduce your spending by using promo codes. Here's how to find these money-saving codes:
AliExpress Official Promotions Page: This is your first stop for all the latest promo codes and discounts.
Newsletter Subscription: Exclusive codes can be delivered straight to your inbox when you subscribe to AliExpress newsletters.
Social Media Channels: Keep an eye on AliExpress Australia's social media accounts like Facebook and Twitter for flash sales and promo codes.
On Our Site: We regularly list verified promo codes to help you save even more. Check out our AliExpress Promotions page for the latest deals.
AliExpress promo codes for every month
Major Sales Events You Won't Want to Miss
AliExpress hosts several key sales events that offer prime opportunities for snagging products at discounted prices. Here are some events you should be aware of: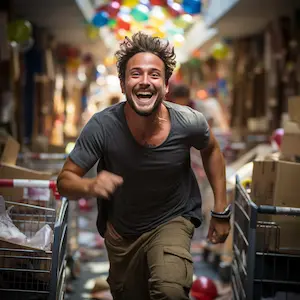 AliExpress Discounts: 48 Hours of Hot Deals!
Discover the popular items other shoppers around the world are choosing. Hurry up and buy!
Insider Tips for Extra Savings
Stack Codes and Sales: Use your promo codes during major sales events for even greater discounts.
AliExpress Coins: Earn these by participating in various site activities, and then convert them into coupons or use them for discounts on products.
Free Shipping: Many sellers offer free shipping to Australia, which can add another layer of savings to your purchase.
By taking advantage of these promo codes and sales events, you can make your AliExpress Australia shopping experience both enjoyable and budget-friendly.
Coupons by product category
Payment Methods and Currency: Navigating Your Options on AliExpress Australia
Payment Methods: What Are Your Choices?
When shopping on AliExpress Australia, you have a variety of payment options to choose from:
Credit/Debit Cards: Visa, MasterCard, and American Express are widely accepted.
PayPal: A convenient and secure option, especially for international buyers.
Bank Transfers: These are also accepted but may come with additional fees.
AliPay: AliExpress's own payment platform, offering a seamless shopping experience.
Currency Conversion: What You Need to Know
While AliExpress prices are generally listed in US dollars, you can easily convert them to Australian dollars. However, be aware of the following:
Exchange Rates: These can fluctuate, affecting the final cost of your purchase.
Additional Fees: Your bank may charge currency conversion fees.
Warehousing and Stores: Your Guide to Local Shipping in Australia
Finding Stores That Ship Locally
AliExpress has a growing number of warehouses in Australia, which means faster shipping times for you. To find stores that ship locally:
Use the "Ships From" filter and select "Australia" when browsing products.
Look for badges or labels that indicate local shipping.
Why Choose Local Warehouses?
Faster Shipping: Items can arrive in as little as 2-5 days.
Lower Shipping Costs: Domestic shipping is often cheaper than international shipping.
Contact and Customer Service: Get the Help You Need
How to Reach AliExpress Customer Service in Australia
If you encounter issues while shopping, there are several ways to get in touch with AliExpress customer service:
Live Chat: Available 24/7 for immediate assistance.
Email Support: For less urgent inquiries.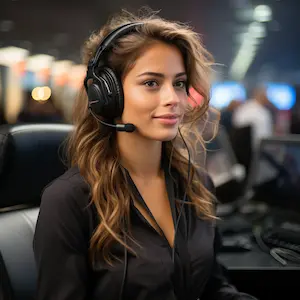 AliExpress Official Support 24/7
Get help from the official support team. Contact an operator right now
Language Support: What to Expect
While the primary language for customer service is English, AliExpress also offers support in other languages, making it easier for non-English speakers to get the help they need.
By understanding your payment options, taking advantage of local warehouses, and knowing how to reach customer service, you can make your AliExpress Australia shopping experience smooth and enjoyable.
Mobile App: Your On-the-Go Shopping Experience with AliExpress Australia
Features Tailored for Australia on Android and iOS
The AliExpress mobile app offers a seamless shopping experience tailored for Australians. Whether you're using Android or iOS, the app provides:
Location-Based Offers: Special deals and discounts tailored for the Australian market.
Currency Conversion: Prices are automatically displayed in Australian dollars.
Local Customer Service: Access to customer service specifically for Australian users.
Easy Checkout: Integrated payment options that are popular in Australia, like PayPal and credit cards.
Why Use the Mobile App?
Push Notifications: Get real-time updates on flash sales, discounts, and tracking information.
Exclusive Deals: Some promotions are only available through the app.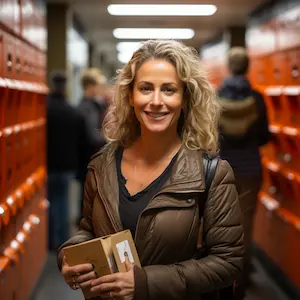 Shop on AliExpress tax-free and duty-free
Constant sale. Goods from local warehouses. Fast delivery, no additional taxes or fees
Customs, Taxes, and Additional Charges
Customs Fees: The Basics
Customs fees in Australia are regulated by the Australian Border Force (ABF). For goods valued at less than AUD 1,000, there are no customs fees. However, for items valued at AUD 1,000 or more, a 5% customs fee is applied.
Value-Added Tax (GST)
In Australia, a 10% GST is applied to most goods and services, including purchases from AliExpress.
Other Charges You Might Encounter
Brokerage Fees: These are charged by a customs broker to help you clear your goods and can vary based on the value of your order.
Duty: This is a tax on specific goods like alcohol, tobacco, and luxury items. The rate varies depending on the type of goods.
Practical Examples
Example 1: If you buy a product costing AUD 100, you'll pay a total of AUD 165, accounting for a 5% customs fee and a 10% GST.
Example 2: For a product costing AUD 1,000, you'll pay AUD 1,100, which includes a 5% customs fee and a 10% GST.
By understanding these fees and taxes, you can shop more wisely on AliExpress Australia, avoiding any unexpected costs.
Shipping and Delivery: Navigating Your Parcel's Journey to Australia
Popular Shipping Methods to Australia
When shopping on AliExpress, Australians have several shipping options to consider:
AliExpress Standard Shipping: A balanced option in terms of cost and delivery time.
ePacket: Faster than standard shipping but may come with a small fee.
Courier Services: DHL, FedEx, and UPS offer the fastest but most expensive shipping options.
Tracking Your Order
AliExpress provides a tracking number for most shipping methods. You can track your parcel's journey through the AliExpress website or app, ensuring you're always in the loop about its status.
Buyer Protection and Disputes: Your Safety Net on AliExpress
AliExpress' Buyer Protection Policy
AliExpress offers a comprehensive buyer protection policy that covers you from click to delivery. This includes:
Full Refund: If your item doesn't arrive within the promised time.
Partial Refund and Keep the Item: If the item significantly differs from the description.
How to Open a Dispute
If you encounter issues with your order, you can open a dispute on the AliExpress platform. Here's a step-by-step guide:
Go to "My Orders."
Select the order in question.
Click on "Open Dispute" and follow the prompts.
Alternatives to AliExpress: Other Shopping Avenues in Australia
While AliExpress is a popular choice, there are other online shopping platforms available in Australia:
eBay Australia: A well-established marketplace offering both new and used items.
Amazon Australia: Offers fast local shipping and a wide range of products.
Kogan: An Australian retailer specializing in electronics and home goods.
Catch.com.au: Known for daily deals and a wide variety of products.
By exploring these alternatives, you can broaden your online shopping experience and possibly find deals or products not available on AliExpress.