Your A to Z Guide to AliExpress Shopping in North Macedonia
| | |
| --- | --- |
| Language: | English |
| Payment: | USD ( US Dollar ) |
| Delivery: | 15-65 days |
Welcome to our comprehensive guide tailored for consumers in North Macedonia, designed to unlock the vast world of shopping on AliExpress. In the heart of the Balkans, Macedonian shoppers have a unique opportunity to access an incredible array of products from around the globe, all at their fingertips. This guide will introduce you to the ease and advantages of shopping on AliExpress, from discovering the latest gadgets and fashion trends to finding essential items and unique gifts. AliExpress stands out with its affordability, diverse product range, and user-friendly experience, making it a favored online shopping destination for North Macedonians.
On this page:
Navigating AliExpress from North Macedonia
Customizing Your AliExpress Experience: Adjusting Settings
To make your AliExpress experience more intuitive:
Language Settings: Change the platform's language to Macedonian or English for easier navigation.
Currency Preferences: Adjust the currency to Macedonian Denar (MKD) to view prices in your local currency.
Delivery Location: Set North Macedonia as your default delivery location to receive accurate shipping information and costs.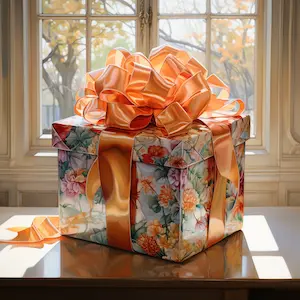 Get a gift for registering on AliExpress
Choose a gift for yourself for coming to the site. Let AliExpress pay for your first purchase
Account Setup Simplified: Instructions for North Macedonians
Creating an AliExpress account is a straightforward process:
Visit the AliExpress Site or App: Access AliExpress through its official website or mobile application.
Sign-Up Process: Click on the 'Sign Up' button and fill in the required information, such as your email address.
Email Verification: Complete the verification sent to your email for security and account activation.
Profile Completion: Fill in additional personal details, including your North Macedonian address.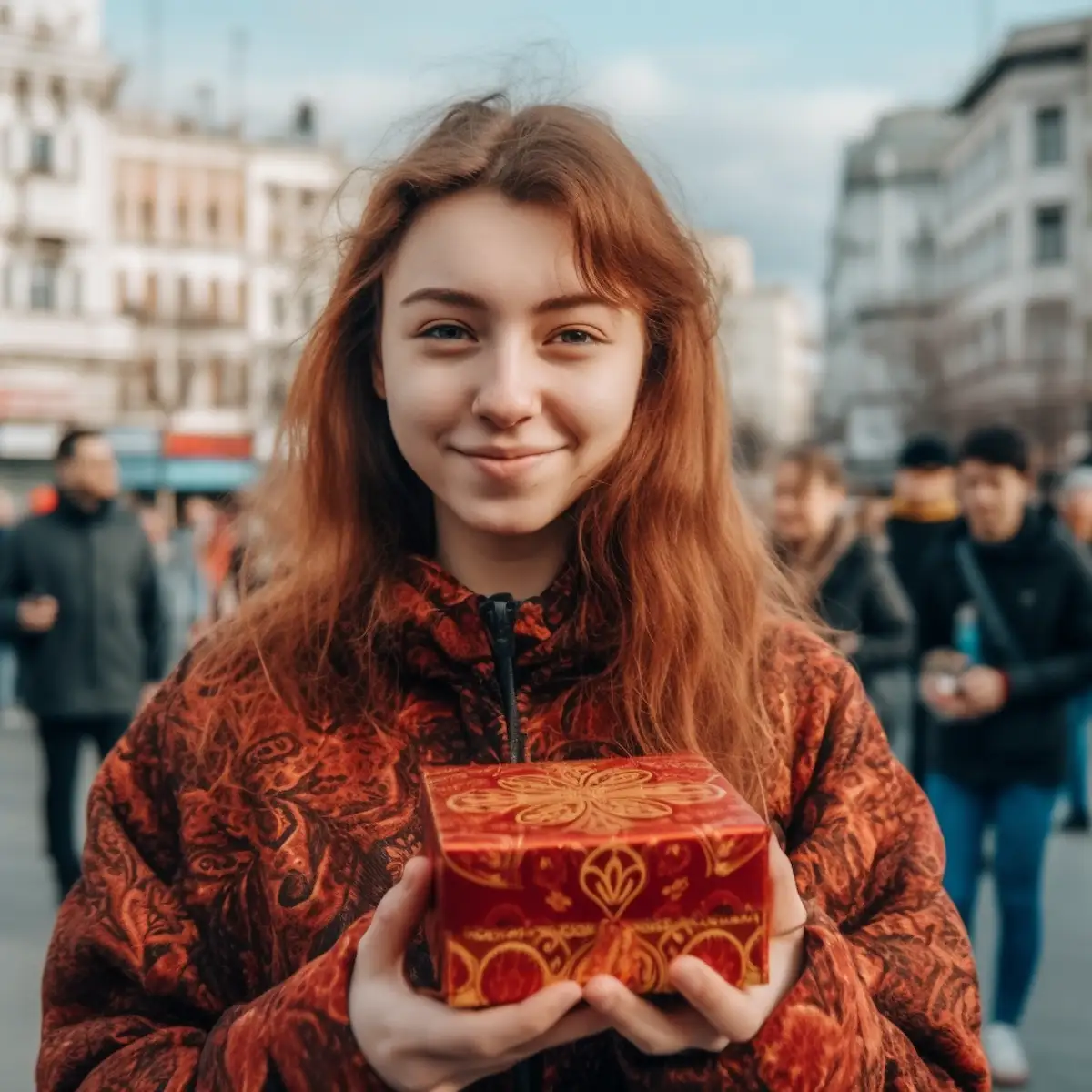 Address Entry Made Easy: Guide to Entering a North Macedonian Shipping Address
Properly entering your address ensures smooth delivery:
Detailed Address: Provide your complete address, including any relevant apartment or building numbers.
Correct Postal Code: Make sure to include the accurate postal code for your area in North Macedonia.
First Purchase Guide: Custom Advice for North Macedonian Residents
For your first purchase:
Product Selection: Explore a wide range of products and use filters to narrow down your search.
Payment Options: Choose from various payment methods available in North Macedonia, such as credit/debit cards or online payment platforms.
Shipping Choices: Select a shipping option that offers the best combination of affordability and timely delivery.
Mobile Shopping with AliExpress: Insights on Obtaining and Utilizing the App in North Macedonia
Maximize your shopping experience with the AliExpress app:
Downloading the App: Download the AliExpress app from the Google Play Store or Apple App Store for a more convenient shopping experience.
App Features: Take advantage of user-friendly features like personalized recommendations, easy tracking of orders, and exclusive app-only deals.
Order Management: Manage your purchases, communicate with sellers, and receive customer support directly through the app.
For shoppers in North Macedonia, AliExpress presents a world of opportunity, blending global variety with local convenience. Stay tuned for more tips on making the most of your AliExpress shopping experience, including savvy shopping strategies, payment practices, and shipping logistics tailored for North Macedonia.
Cost-Saving Tips on AliExpress
For shoppers in North Macedonia looking to stretch their budgets further on AliExpress, understanding how to leverage various discounts and promotions is key. This section is dedicated to providing you with the best strategies for saving money on AliExpress, including how to take advantage of regular sales, seasonal promotions, coupons, promo codes, and exclusive brand deals. Whether you're buying everyday items or splurging on something special, these tips are designed to help North Macedonian shoppers make the most of their purchases.
Regular Sales and Seasonal Promotions: A Rundown of Ongoing and Periodic Discounts
AliExpress offers several opportunities for shoppers in North Macedonia to save:
Regular Sales Events: Keep an eye on big sales events like the 11.11 Global Shopping Festival, Anniversary Sale, and Black Friday for significant discounts.
Seasonal Promotions: Seasonal events such as Christmas, Easter, and summer sales also provide great savings.
Sales Calendar: Refer to our specially curated sales calendar for North Macedonia to stay informed about upcoming sales and plan your purchases.
Coupons by product category
Coupon Discovery for North Macedonians: Strategies to Find and Redeem AliExpress Coupons Effectively
Coupons are a fantastic way to save extra on AliExpress:
Where to Find Coupons: Look for coupons on the AliExpress homepage, product pages, and in promotional emails. Special coupons might also be targeted to North Macedonian shoppers.
Using the Coupon Center: AliExpress has a dedicated Coupon Center where you can find and collect coupons applicable to various products.
Applying Coupons at Checkout: Ensure you apply the appropriate coupons before completing your purchase to benefit from the discounts.
Unlocking Promo Codes: How North Macedonian Shoppers Can Find and Use Promo Codes
Promo codes can provide additional savings on top of existing discounts:
Finding Promo Codes: Regularly check AliExpress's newsletters, social media updates, and app notifications for exclusive promo codes.
Utilizing Promo Codes: Enter the promo code in the designated field at checkout. Note the specific terms and conditions associated with each promo code.
AliExpress promo codes for every month
Brand Deals and Daily Offers: Information on Exclusive Brand Promotions
AliExpress often collaborates with various brands to bring exclusive deals:
Brand-Specific Promotions: Watch for special promotions and discounts from popular brands that ship to North Macedonia.
Daily Offers: AliExpress features daily offers and flash sales, which can include discounted products across various categories.
By utilizing these cost-saving strategies, shoppers in North Macedonia can enjoy a more economical shopping experience on AliExpress. From taking advantage of sales and coupons to using promo codes and catching brand deals, there are numerous ways to save while accessing a vast array of products on this global platform.
Payment Options in North Macedonia
For North Macedonian customers, the convenience and flexibility of payment methods on AliExpress can greatly enhance the shopping experience. Understanding the available payment modes and being aware of potential additional fees are crucial aspects. This section explores the various payment options available to North Macedonian users on AliExpress and provides insights into how to manage and minimize any extra fees.
North Macedonian Payment Methods: Exploration of the Payment Modes
AliExpress offers a range of payment options for users in North Macedonia:
Credit and Debit Cards: Widely accepted, including Visa, MasterCard, and Maestro.
E-Wallets: Options like PayPal offer a secure and convenient way to pay.
Bank Transfers: Some local banks may facilitate direct bank transfers, which can be a viable option for online purchases.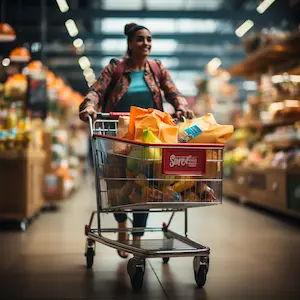 Fast. Profitable. Convenient. AliExpress discounts!
Learn about fresh promo codes, the best purchases, and hot brands faster than others. Save time and money!
Fee Insights: Advice on Recognizing and Minimizing Extra Fees
To avoid unexpected costs:
Currency Conversion Fees: If the transaction requires converting MKD to USD or another currency, be aware of possible conversion fees from your bank or card issuer.
Transaction Fees: Some payment methods, especially certain e-wallets or bank transfers, might incur transaction fees. Check the terms and conditions of your chosen payment method.
Customs Duties and Taxes: Be mindful of the potential customs duties and taxes applicable to imports in North Macedonia.
Delivery Insights for North Macedonia
Understanding the delivery and shipping processes is key for North Macedonian customers shopping on AliExpress. In this section, we analyze the shipping methods available, provide guidance on using the North Macedonian postal service, offer estimates on delivery periods, and outline order monitoring techniques.
Shipping Choices Available: Analysis of Shipping Methods
AliExpress offers various shipping options to North Macedonia:
Standard Shipping: Generally the most economical choice with longer delivery times.
Express Shipping: Faster shipping services like DHL or FedEx are available at an additional cost.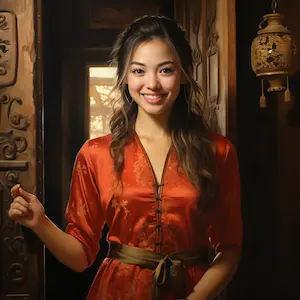 Special access to AliExpress. Just for you!
Get access to your personal page with products specially selected for you
North Macedonian Postal Service Guidance: Instructions on Receiving Packages
Local Postal Service: Standard shipping items are usually handled by the North Macedonian postal service. Familiarize yourself with their procedures for receiving international parcels.
Expected Delivery Periods: Estimations on How Long It Takes
Delivery times can vary:
Standard Shipping: Expect delivery times ranging from 15 to 60 days.
Express Shipping: Can significantly reduce delivery time, typically within 7-20 days.
Order Monitoring Techniques: A Guide for Tracking Orders
Keeping track of your order ensures peace of mind:
AliExpress Platform: Utilize the tracking number provided by AliExpress on their website or app.
Local Postal Service Tracking: Once the package enters North Macedonia, use the same tracking number on the local postal service's website for more detailed updates.
By understanding these payment and delivery processes, North Macedonian customers can enjoy a smoother and more efficient experience when shopping on AliExpress, equipped with the knowledge to manage payments and track their orders effectively.
Understanding Customs Fees for AliExpress Orders in North Macedonia
For shoppers in North Macedonia using AliExpress, it's important to understand the customs fees charged by the Customs Administration of the Republic of North Macedonia (CARNM). These fees are crucial in covering the costs of processing imports into the country and are calculated based on the value of your order. In addition to customs fees, shoppers should also be aware of the value-added tax (VAT) and other potential charges that could apply to their purchases. This section provides a clear breakdown of these fees to help you understand what to expect when your order arrives in North Macedonia.
Customs Fees
The customs fees in North Macedonia are structured as follows:
For Goods Valued at Less Than MKD 100: There is no customs fee, effectively making the customs fee 0%.
For Goods Valued at MKD 100 or More: A customs fee of 5% is applied to the total value of the order.
Value-Added Tax (VAT)
VAT is applicable to most goods and services sold in North Macedonia:
VAT Rate: The VAT rate in North Macedonia is 18%. This tax is applied to the total value of your order, including the cost of the product and any shipping fees.
Other Charges
In addition to customs fees and VAT, other charges may apply:
Brokerage Fees: These are charged by customs brokers for assisting in clearing your goods through customs. The fee varies depending on the value of your order and the customs broker you use.
Duty: This is a tax levied on certain types of goods such as alcohol, tobacco, and luxury items. The duty rate varies depending on the specific category of the goods you are ordering.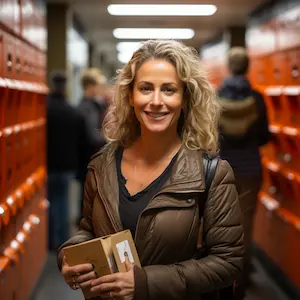 Shop on AliExpress tax-free and duty-free
Constant sale. Goods from local warehouses. Fast delivery, no additional taxes or fees
Practical Examples
Here are some examples to illustrate how these charges work:
Order Value MKD 105:

Customs Fee: 5% of MKD 105, which is MKD 5.25.
VAT: 18% on the total value (including the customs fee), adding another MKD 9.90.
Total Cost: MKD 105 (product) + MKD 5.25 (customs fee) + MKD 9.90 (VAT) = MKD 120.15.

Order Value MKD 2000:

Customs Fee: 5% of MKD 2000, which is MKD 100.
VAT: 18% on the total value (including the customs fee), adding another MKD 360.
Total Cost: MKD 2000 (product) + MKD 100 (customs fee) + MKD 360 (VAT) = MKD 2460.
By understanding these fees, shoppers in North Macedonia can be fully aware of the total cost of their AliExpress purchases, allowing for more informed decision-making and budgeting for their online shopping.
Post-Purchase Assurance: Returns and Protection
Navigating the post-purchase phase is crucial for North Macedonian shoppers on AliExpress. This section is dedicated to providing a clear understanding of AliExpress's return policy and buyer protection, tailored specifically for consumers in North Macedonia. Knowing these policies enhances the shopping experience, offering a safety net in case of any discrepancies with purchases.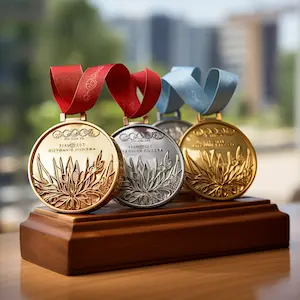 AliExpress Ratings – Best Products Today!
Get access to the most popular items. Discover what other shoppers are choosing
Understanding AliExpress's Return Policy: A Guide for North Macedonian Shoppers
AliExpress's return policy aims to ensure customer satisfaction:
Return Window: AliExpress typically offers a 15-day return period from the receipt date for most items.
Return Process: Initiate returns through your AliExpress account. This may require providing evidence (such as photos) for items that are not as described or are defective.
Shipping for Returns: The party responsible for return shipping costs varies. If the item is incorrect or faulty, the seller often bears these costs. Otherwise, they may fall to the buyer.
Buyer Protection Insights: Explanation of AliExpress's Buyer Protection
AliExpress's buyer protection program offers several layers of security:
Refund for Non-Delivery: If an item doesn't arrive within the buyer protection period, North Macedonian customers are entitled to a full refund.
Refund for Not-as-Described Items: For items significantly different from their description, buyers can opt for a full refund or keep the item for a partial refund.
Dispute Resolution: In case of disputes, AliExpress mediates to ensure a fair resolution, protecting the buyer's interests.
AliExpress Customer Service for North Macedonia
For residents of North Macedonia, accessing AliExpress customer service is vital for a seamless shopping experience. This section provides details on how North Macedonian customers can connect with AliExpress support and informs about the regional contact point for AliExpress.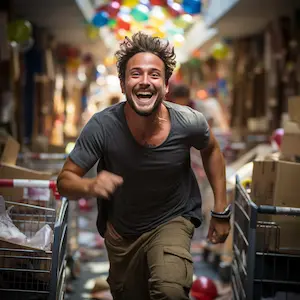 AliExpress Discounts: 48 Hours of Hot Deals!
Discover the popular items other shoppers around the world are choosing. Hurry up and buy!
Communication Channels: How North Macedonians Can Get in Touch with AliExpress Support
North Macedonian shoppers have several ways to contact AliExpress customer service:
Online Help Center: Accessible via the AliExpress website or app, providing answers to common queries.
Live Chat: Immediate assistance available for any order-related concerns.
Email Support: For detailed inquiries, email support can be contacted through the AliExpress platform.
Local AliExpress Resources: Details about AliExpress's Presence
While AliExpress primarily operates online, the nearest physical contact point for North Macedonia and other Eastern European countries is in Germany:
Address:
1st floor,
Wiesenhüttenplatz 25,
60329 Frankfurt am Main,
This location is responsible for handling regional matters, including customer service inquiries. However, for specific customer support needs, the online channels are often more efficient and direct.
Understanding these return policies and knowing how to access customer support ensures that North Macedonian shoppers can enjoy a more secure and confident experience on AliExpress.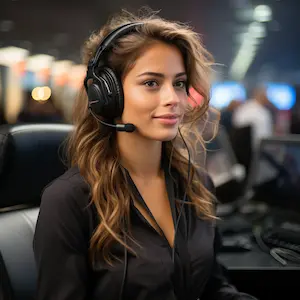 AliExpress Official Support 24/7
Get help from the official support team. Contact an operator right now
User Reviews and Advice in North Macedonia
Understanding the experiences of local buyers on AliExpress can offer invaluable insights to both seasoned and new shoppers in North Macedonia. This section compiles reviews from North Macedonian users and provides specific recommendations for those who are new to AliExpress, ensuring a well-informed and optimized shopping experience.
Compilation of North Macedonian Reviews: Analysis of What Local Buyers Are Saying
Feedback from North Macedonian users generally touches on several aspects:
Product Range and Availability: Users often highlight the extensive variety of products available on AliExpress, noting the ease of finding items that are not readily available locally.
Price and Value: Many shoppers appreciate the competitive pricing on AliExpress but advise caution regarding added costs like shipping and customs.
Shipping and Delivery: There are mixed reviews on shipping times, with some customers experiencing delays and others receiving their orders within the expected timeframe.
Customer Service Interaction: Experiences with customer service vary, with some users reporting satisfactory assistance and others facing challenges, particularly in resolving disputes or processing returns.
Newcomer Recommendations: Tailored Advice for North Macedonians
For North Macedonians new to AliExpress:
Start Small: Begin with less expensive items to familiarize yourself with the platform's processes.
Read Product Reviews and Seller Ratings: Check reviews and ratings for quality assurance and to gauge the reliability of sellers.
Account for Additional Costs: Be mindful of shipping, customs, and any other additional costs that might apply.
Understand Shipping Timelines: Be prepared for varying shipping times and plan purchases accordingly, especially for time-sensitive items.
AliExpress Sale: Secret Discounts Await You!
Discover a world of secret deals and discounts, available to our customers only. Don't miss out!
Evaluating AliExpress for North Macedonia
Ensuring a safe and satisfactory shopping experience on AliExpress for customers in North Macedonia involves understanding safety and trust factors, ways to guarantee quality purchases, and recognizing cautionary signs. This section aims to equip North Macedonian shoppers with the knowledge to navigate AliExpress safely and effectively.
Safety and Trust Factors: Ways to Ensure a Safe Shopping Experience
For secure shopping on AliExpress:
Secure Payment Methods: Use trusted payment methods like credit cards or PayPal for enhanced security.
Utilize Buyer Protection: Familiarize yourself with AliExpress's buyer protection policies, which cover issues like non-delivery and misdescribed items.
Seller Verification: Opt for purchases from well-rated and verified sellers to reduce the risk of fraud.
Guaranteeing Quality Purchases: Tips on Vetting Product Quality
To ensure product quality:
Detailed Product Descriptions: Carefully read the product descriptions to understand specifications and features.
Customer Reviews: Pay close attention to customer reviews, which can provide real insights into the product's quality.
Compare Products: Look at similar items from various sellers to find the best combination of quality and price.
Cautionary Signs: A Checklist of Warning Signs
To maintain a secure online shopping experience:
Too-Good-to-Be-True Prices: Be wary of deals that seem overly attractive, as they might indicate subpar or counterfeit products.
Suspicious Seller Behavior: Watch out for sellers with poor ratings or those who are unresponsive to inquiries.
Unusual Payment Requests: Avoid sellers asking for direct payments outside the AliExpress platform.
By considering these reviews, recommendations, and safety tips, shoppers in North Macedonia can approach AliExpress more confidently, making well-informed decisions and enjoying a rewarding shopping experience.