Your Ultimate Guide to AliExpress Shopping in Bulgaria
| | |
| --- | --- |
| Language: | English |
| Payment: | BGN ( Bulgarian Lev ) |
| Delivery: | 15-30 days |
Welcome to our comprehensive guide on shopping with AliExpress in Bulgaria! Whether you're a first-time shopper or a seasoned AliExpress user, this guide is your key to a seamless shopping experience. From registration to making your first purchase, we've got all the information you need to shop confidently.
Note: AliExpress does offer shipping to Bulgaria, so you can enjoy a wide range of products delivered right to your doorstep.
On this page:
How to Shop on AliExpress from Bulgaria
Registration: Creating your AliExpress Account in Bulgaria
Visit the AliExpress Website or App: Open your web browser and go to the AliExpress website, or download the AliExpress app from the App Store or Google Play.
Sign Up: Click on the "Sign Up" button usually located at the top-right corner of the homepage.
Provide Details: You'll be prompted to enter your email address, create a password, and confirm your password. Some regions may also require a phone number for verification.
Verification: After entering your details, you'll receive a verification email or SMS. Click the link or enter the code to verify your account.
Complete Profile: Once verified, you can complete your profile by adding additional information like your full name and, optionally, a profile picture.
Address Filling: A Guide to Accurately Filling in Your Bulgarian Shipping Address
Go to 'My Account': Once logged in, navigate to the 'My Account' section.
Select 'Manage Address': Here, you can add or edit shipping addresses.
Add New Address: Click on 'Add a New Address' and fill in the required fields.

Country: Select Bulgaria from the dropdown list.
Full Name: Enter your full name to ensure the package is properly addressed.
Street Address: Provide your complete street address, including any apartment or unit numbers.
City: Enter your city or locality.
State/Province: Provide your state or province.
Postal Code: Don't forget to include your postal code.
Phone Number: A contact number is often required for shipping and delivery updates.

Save Address: Once all fields are accurately filled, click 'Save' to store this address for future purchases.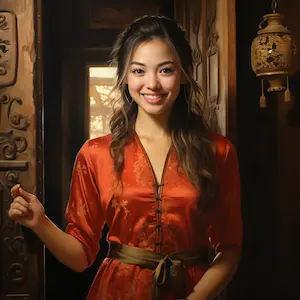 Special access to AliExpress. Just for you!
Get access to your personal page with products specially selected for you
Making Your First Purchase: Navigating Your Initial Shopping Experience
Search for Products: Use the search bar or browse through categories to find the products you want.
Read Product Details: Always read the product description, customer reviews, and shipping information.
Add to Cart: Once you've decided on a product, click 'Add to Cart'.
Review Cart: Go to your cart to review the items and make any last-minute changes.
Proceed to Checkout: Click 'Buy Now' or 'Proceed to Checkout' to move on to payment.
Select Shipping Address: Choose the Bulgarian address you added earlier.
Choose Payment Method: Select your preferred payment method and enter the necessary details.
Place Order: Review all information one last time and click 'Place Order' to finalize your purchase.
Congratulations, you've just made your first purchase on AliExpress from Bulgaria! Keep an eye on your email for order confirmations and shipping updates. Happy shopping!
Coupons by product category
Maximizing Savings on AliExpress
Who doesn't love a good deal? When shopping on AliExpress from Bulgaria, there are numerous ways to save money and get the most bang for your buck. Here's how:
Flash Sales: A Look at Time-Sensitive Deals You Can't Afford to Miss
Flash sales are limited-time offers that provide steep discounts on various products. These sales are often announced a few hours or days in advance and last for a very short period, sometimes just a few hours. To stay updated on upcoming flash sales:
Subscribe to AliExpress Newsletters: Get notifications directly in your inbox.
Follow Favorite Stores: Stores often announce flash sales to their followers first.
Use the AliExpress App: Flash sale notifications are often sent through the app.
Seasonal Sales: How to Benefit From Them, With a Nod to Our Sales Calendar
Seasonal sales like Black Friday, Cyber Monday, and the AliExpress Anniversary Sale offer incredible discounts site-wide. To make the most of these:
Plan Ahead: Check our sales calendar to know when the next big sale is happening.
Wishlist Items: Add items to your wishlist so you can quickly check out when the sale goes live.
Compare Prices: Use the time before the sale to compare prices and ensure you're getting the best deal.
Brand Sales: Spotlight on Brand-Specific Promotions
Many brands on AliExpress offer their own sales and promotions. These are excellent opportunities to grab products from your favorite brands at discounted prices.
Follow the Brand: Get updates on sales and new arrivals.
Use Brand Coupons: These are often available on the brand's store page.
Coupons: Your Guide to AliExpress Coupons in Bulgaria
Coupons can be store-specific or applicable site-wide:
Collect Coupons: Click on the 'Get Coupon' button on product pages or store homepages.
Check Coupon Center: AliExpress has a dedicated Coupon Center where you can find a variety of coupons.
Apply at Checkout: Make sure to apply your coupon before completing the purchase.
Promo Codes: Where to Find Them and How to Use Them Effectively
Promo codes offer another excellent way to save:
Check Our Articles: We often share exclusive promo codes in our articles.
Social Media and Newsletters: Brands and AliExpress often share promo codes on their social media channels and in newsletters.
Apply at Checkout: Enter the promo code in the designated box during the checkout process.
Everyday Savings: A Roundup of Daily Deals and Ongoing Promotions
Daily Deals: Check the 'Flash Deals' or 'Today's Deals' sections on AliExpress for daily discounted items.
Bulk Savings: Some items offer discounts when purchased in bulk.
Free Shipping: Look for products that offer free shipping to Bulgaria to save on delivery costs.
By combining these strategies, you can maximize your savings and make your shopping experience on AliExpress in Bulgaria not just enjoyable but also budget-friendly.
AliExpress promo codes for every month
Payment Methods in Bulgaria
Popular Payment Options: A Look at Bulgaria-Specific Payment Methods
When shopping on AliExpress from Bulgaria, you have a variety of payment options to choose from. Some of the most popular methods include:
Credit/Debit Cards: Visa, MasterCard, and American Express are widely accepted.
PayPal: A convenient option for quick and secure payments.
Bank Transfers: Some Bulgarian banks allow direct transfers to AliExpress.
Currency Exchange: Tips on Dealing With Currency Conversion and Associated Fees
AliExpress prices are often displayed in U.S. dollars (USD), but you can change the currency to Bulgarian Lev (BGN) for easier understanding. However, keep in mind:
Exchange Rates: Rates can fluctuate, affecting the final amount you pay.
Conversion Fees: Your bank may charge a small fee for currency conversion.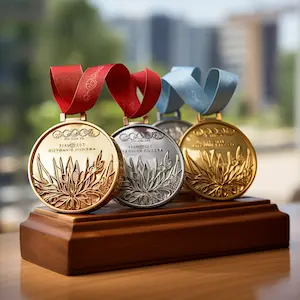 AliExpress Ratings – Best Products Today!
Get access to the most popular items. Discover what other shoppers are choosing
Shipping and Delivery to Bulgaria
Shipping Partners: Who Delivers Your AliExpress Orders in Bulgaria?
AliExpress collaborates with various shipping partners to deliver orders in Bulgaria. Some of the key partners include:
DHL: For expedited shipping.
Bulgarian Posts: For standard shipping.
AliExpress Standard Shipping: A mix of various carriers, often the most cost-effective.
Estimated Delivery Times: What to Expect in Terms of Shipping Duration
Delivery times can vary based on the shipping method chosen:
Expedited Shipping: 7-15 days
Standard Shipping: 15-40 days
Free Shipping: 20-50 days
Tracking: Tools and Tips for Tracking Your Orders
Once your order is shipped, you'll receive a tracking number. You can track your package through:
AliExpress Order Details: Directly from your account.
Carrier Websites: By entering the tracking number on the respective carrier's website.
Third-Party Tracking Tools: Websites like 17track.net offer comprehensive tracking services.
Customs fees and taxes for ordering from AliExpress to Bulgaria
When ordering from AliExpress to Bulgaria, you may be responsible for paying customs fees, taxes, and other charges. The amount of these charges will depend on the value of your order, the type of goods you are ordering, and the customs authority in Bulgaria.
Customs fees
Customs fees are charged by the Bulgarian Customs Agency to help cover the costs of processing imports. The amount of the customs fee is calculated as a percentage of the value of your order. For goods valued at less than BGN 100, the customs fee is 0%. For goods valued at BGN 100 or more, the customs fee is 3%.
Value-added tax (VAT)
VAT is a tax that is charged on most goods and services sold in Bulgaria. The VAT rate is 20%.
Other charges
In addition to customs fees and VAT, you may be responsible for paying other charges, such as brokerage fees and duty. Brokerage fees are charged by a customs broker to help you clear your goods through customs. The amount of the brokerage fee will vary depending on the value of your order and the customs broker you use. Duty is a tax that is charged on certain goods, such as alcohol, tobacco, and luxury goods. The amount of duty will vary depending on the type of goods you are ordering.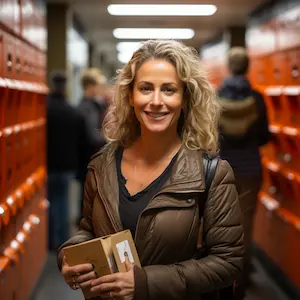 Shop on AliExpress tax-free and duty-free
Constant sale. Goods from local warehouses. Fast delivery, no additional taxes or fees
Examples
Let's say you order a product from AliExpress that costs BGN 100. The product is classified as a general merchandise item, which is subject to a 3% customs fee. VAT is also applicable, which would add another 20% to the cost of your order. In this case, you would pay a total of BGN 123 for your order, including customs fees, taxes, and other charges.
Let's say you order a product from AliExpress that costs BGN 10,000. The product is classified as a general merchandise item, which is subject to a 3% customs fee. VAT is also applicable, which would add another 20% to the cost of your order. In this case, you would pay a total of BGN 12,300 for your order, including customs fees, taxes, and other charges.
How to calculate the customs fees, taxes, and other charges for your order
You can use the Bulgarian Customs Agency's online calculator to estimate the customs fees, taxes, and other charges for your order. To use the calculator, you will need to provide the value of your order, the type of goods you are ordering, and your region of residence.
How to avoid paying customs fees, taxes, and other charges on your AliExpress orders
There are a few things you can do to avoid paying customs fees, taxes, and other charges on your AliExpress orders:
Order goods that are valued at less than BGN 100. For goods valued at less than BGN 100, no customs fees or taxes are charged.
Declare the true value of your order. If you declare a lower value for your order, you may be subject to additional charges.
Use a shipping service that offers customs clearance. Some shipping services, such as DHL and UPS, offer customs clearance as part of their service. This can help you avoid paying brokerage fees.
By understanding the customs fees, taxes, and other charges that may apply to your AliExpress orders, you can be prepared to pay the correct amount and avoid any surprises.
Additional information
The customs authority in Bulgaria is the Bulgarian Customs Agency.
The customs declaration form for Bulgaria can be found on the Bulgarian Customs Agency's website.
The Bulgarian Customs Agency may also require you to pay a handling fee for processing your customs clearance.
Additional information for Bulgaria
In Bulgaria, there are some goods that are subject to additional customs duties or restrictions. These goods include:
Alcohol and tobacco products
Firearms and ammunition
Endangered species
Counterfeit goods
If you are importing any of these goods, you should contact the Bulgarian Customs Agency to learn more about the applicable regulations.
AliExpress Customer Support in Bulgaria
Language Support: Does AliExpress Offer Customer Service in Bulgarian?
AliExpress provides customer support primarily in English and a few other major languages. However, as of now, customer service specifically in Bulgarian is not available. You can use translation tools or rely on English-speaking support for assistance.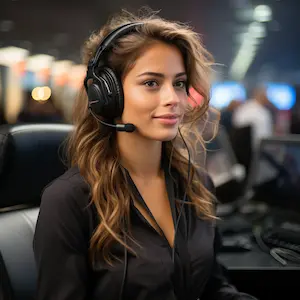 AliExpress Official Support 24/7
Get help from the official support team. Contact an operator right now
Common Issues: Typical Problems Faced by Bulgarian Shoppers and How to Solve Them
Bulgarian shoppers often encounter the following issues:
Delayed Deliveries: If your package is delayed, check the tracking information and contact the seller for updates.
Product Quality: Always read reviews and ratings before making a purchase to avoid quality issues.
Payment Failures: Ensure your payment methods are up-to-date and compatible with AliExpress payment systems.
Reviews and User Experiences in Bulgaria
Summary of User Reviews: What Bulgarians Are Saying About AliExpress
The general sentiment among Bulgarian users is positive, with many praising the platform's wide range of products and affordable prices. However, some users have expressed concerns about shipping delays and product quality.
Positive Reviews: Focus on the variety of products, affordability, and user-friendly interface.
Negative Reviews: Primarily concern shipping delays and occasional discrepancies in product quality.
Tips for New Users: Expert Advice Based on User Feedback
If you're new to AliExpress, here are some tips based on user experiences in Bulgaria:
Check Seller Ratings: Always buy from sellers with high ratings and positive reviews.
Use Coupons and Promo Codes: Take advantage of coupons and promo codes for additional savings.
Read Product Descriptions Carefully: Ensure the product meets your requirements before making a purchase.
Track Your Orders: Make use of tracking services to keep an eye on your deliveries.
By paying attention to these aspects, you can enhance your AliExpress shopping experience in Bulgaria.
Trust and Safety
Quality Assurance: How to Ensure You're Getting What You Paid For
AliExpress offers several features to help you ensure the quality of your purchases. Here are some tips:
Read Reviews: Always read both the product and seller reviews. Look for sellers with high ratings and products with positive feedback.
Ask Questions: Don't hesitate to contact the seller if you have any doubts or need additional information about a product.
Check Guarantees: Many products come with guarantees like 'Genuine Product' or 'Easy Returns,' which can provide an extra layer of assurance.
Red Flags: Safety Tips for a Secure Shopping Experience
To ensure a safe and secure shopping experience, be aware of these red flags:
Too-Good-to-Be-True Prices: Extremely low prices can be a sign of counterfeit or low-quality items.
Lack of Reviews or Ratings: Products or sellers with no reviews or low ratings should be approached cautiously.
Vague Product Descriptions: Incomplete or unclear product descriptions can be a sign that the seller is not reliable.
Alternatives to AliExpress in Bulgaria
Local Marketplaces: How AliExpress Compares to Bulgarian Online Shopping Platforms
AliExpress is a popular choice for online shopping in Bulgaria, but there are also local platforms worth considering, such as OLX.bg and Pazaruvaj. Here's how they compare:
Product Range: AliExpress offers a broader range of products, from electronics to fashion, than most local platforms.
Price: Local platforms may offer competitive prices, but AliExpress often has more discounts and coupons.
Shipping: Local platforms may offer faster shipping, but AliExpress provides a wider range of shipping options.
This outline should provide a comprehensive and unique framework for the AliExpress Bulgaria article, equipping you with all the information you need for a smooth and secure online shopping experience.