A Comprehensive Guide to AliExpress USA
| | |
| --- | --- |
| Language: | English, Spanish |
| Delivery: | 4-30 days |
| Warehouses in the USA: | Yes |
| Download: | Android, iPhone |
Welcome to the PoKupar's detailed guide to AliExpress USA! We aim to make this guide as easy as pie, so that even our young readers can understand. Let's dive into the world of online shopping with AliExpress USA.
Table of Contents
Introduction and Understanding AliExpress USA
What is AliExpress?
AliExpress is a global online retail marketplace, part of the Alibaba Group. It allows consumers from around the world to buy directly from manufacturers and distributors primarily in China. But what about AliExpress in the USA? Is it available? Absolutely! AliExpress operates in the USA, allowing customers to purchase a wide variety of products directly from the comfort of their home.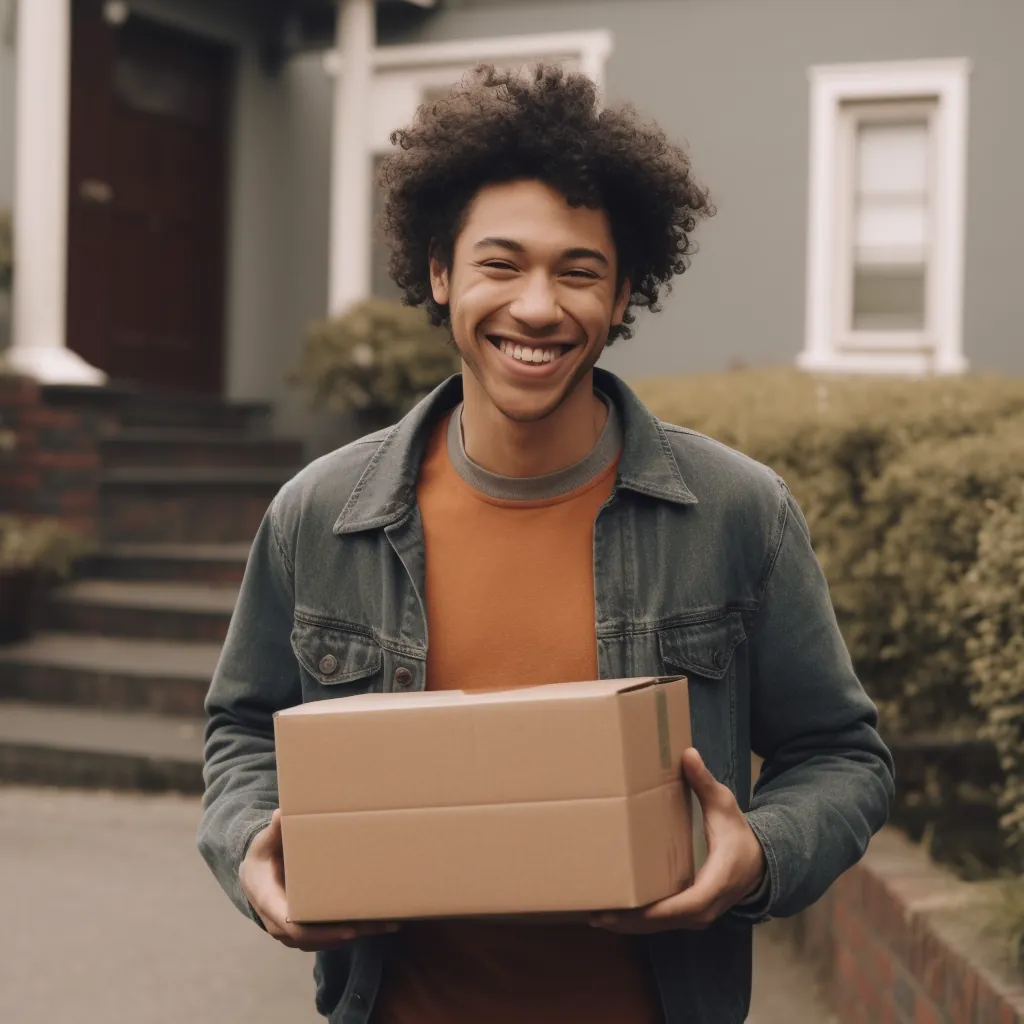 The AliExpress USA Website and App
You can access AliExpress USA either through their website or their mobile app. The website and app are user-friendly and have an English version specially designed for their USA customers. From electronics and fashion to home goods and more, you can browse through thousands of products just with a few clicks or taps!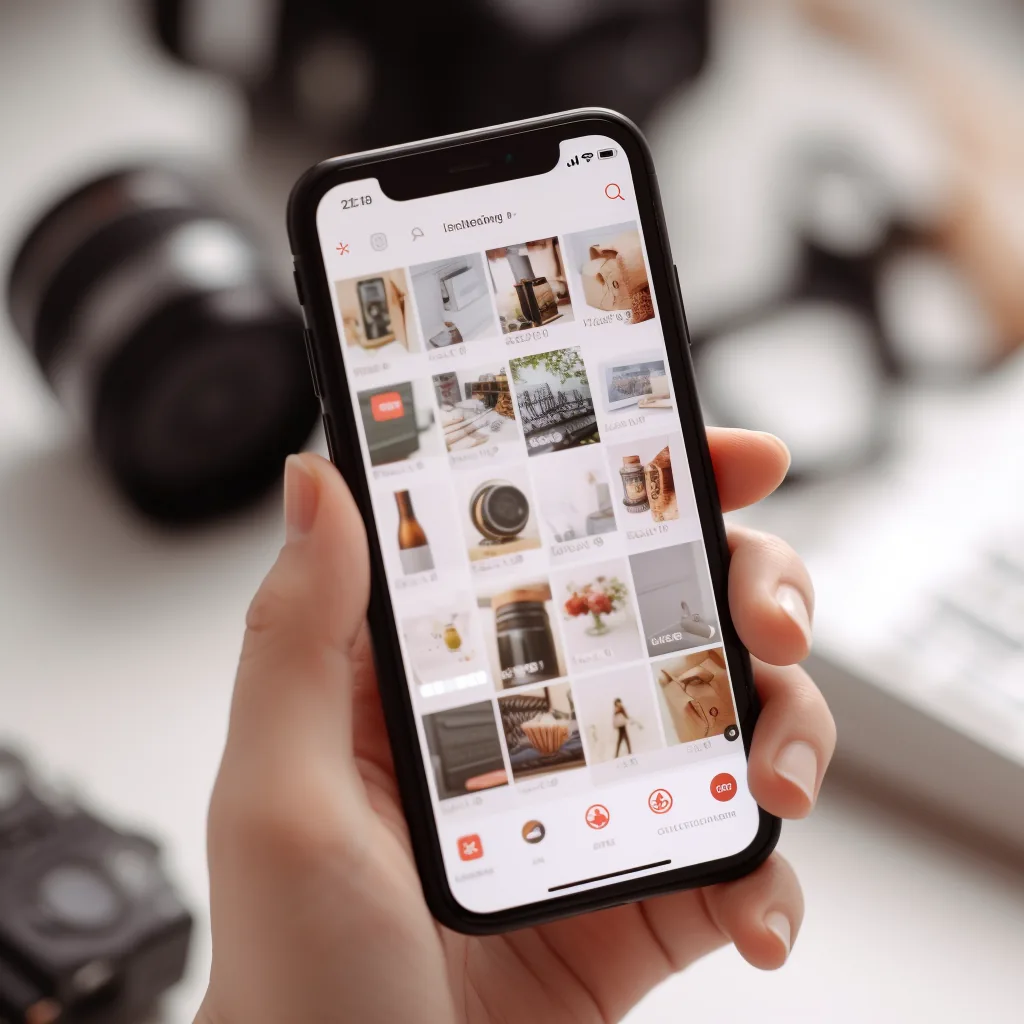 Creating and Logging into an AliExpress USA Account
Setting up an AliExpress account is as easy as ABC. You just need an email address or a mobile number to register. And guess what? You can even use your Facebook account to sign up. Once you've created an account, logging in is straightforward. Simply enter your login details or use the Facebook login option if you signed up with Facebook.
That's all for the introduction and basic understanding of AliExpress USA. Stay tuned for more about buying, selling, delivery options, and discounts on AliExpress USA. And remember, at PoKupar, we regularly publish discount coupons, promo codes, and a sales calendar to help you get the best deals on AliExpress!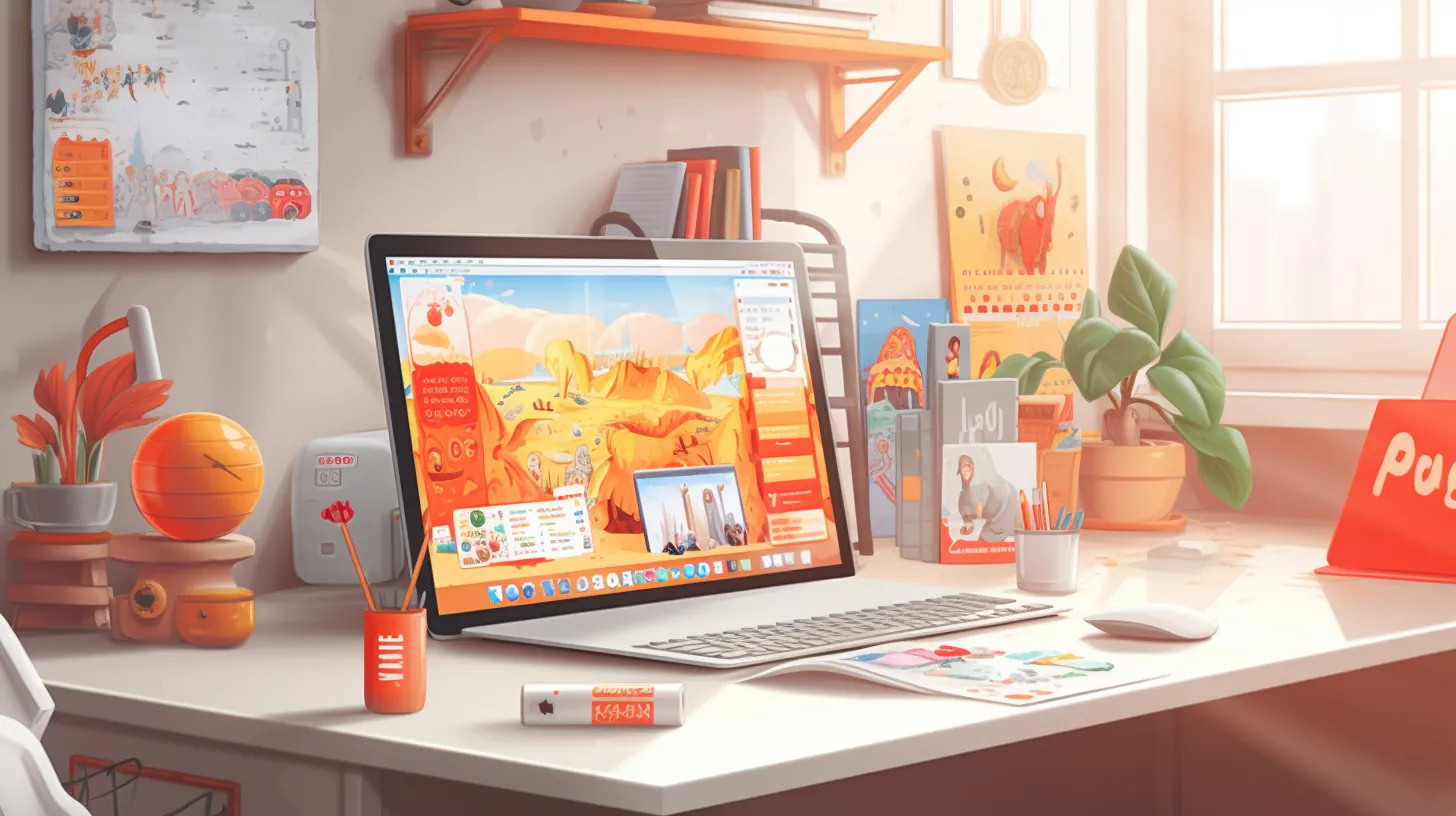 Buying and Selling on AliExpress USA
In this section, we'll explore the process of buying and selling on AliExpress in the USA.
How to Buy from AliExpress USA
Shopping on AliExpress is a breeze. Follow these simple steps:
Search for the product: Use the search bar to find the item you need. You can also browse through the categories if you're not sure what you're looking for.
Choose the product: Once you've found a product you like, click on it to view more details. Here you can see product specifications, customer reviews, and shipping information.
Add to cart: If you're satisfied with the product, add it to your cart. You can continue shopping for other items or proceed to checkout.
Checkout: When you're ready, go to your cart and click "Buy." You'll be prompted to enter your shipping information if you haven't already done so.
Make a payment: Choose your preferred payment method and complete the transaction. AliExpress accepts a variety of payment methods, including credit cards, debit cards, PayPal, and more.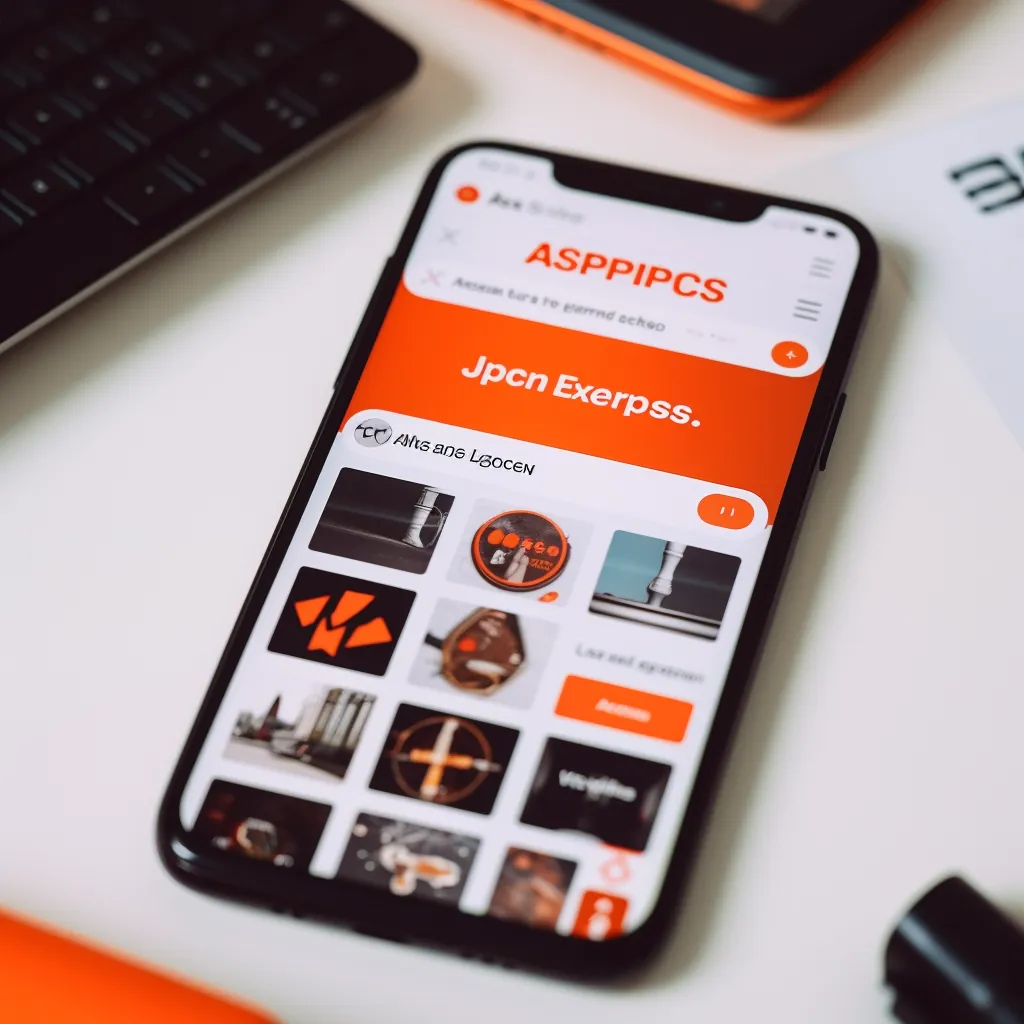 Selling on AliExpress USA
If you're interested in selling on AliExpress USA, here's a simple rundown of how to get started:
Register as a seller: Visit the AliExpress seller center and sign up as a seller. You'll need to provide some basic information about your business.
List your products: Once you're registered, you can start listing products. Make sure to provide clear and detailed descriptions and high-quality images of your items.
Fulfill orders: When a customer makes a purchase, it's your responsibility to fulfill the order. AliExpress offers various shipping methods that you can choose from.
Customer service: Good customer service is key to success on AliExpress. Be ready to answer customer queries and handle returns or disputes if they arise.
Diving Deeper into Delivery and Shipping on AliExpress USA
Shipping from an international online marketplace can sometimes feel like an intricate process with many unknowns. Let's demystify it by diving deeper into the specifics of AliExpress's delivery and shipping process in the USA. We'll look at customs, delivery options, expected waiting times, and much more.
AliExpress USA Delivery Options
There are several delivery options available on AliExpress for USA-based customers. These options are generally visible during the checkout process and can be selected based on your urgency and budget:
AliExpress Standard Shipping: This is a balanced option providing a compromise between cost and delivery time. It usually takes about 15-45 days.
ePacket: This is an affordable and relatively faster option, usually taking about 7-30 days.
DHL, FedEx, or UPS Express Saver: These are premium options that deliver your items in the shortest possible time, often within 3-7 days. However, these options are more expensive than the standard ones.
Remember, if your product is stored in the AliExpress USA warehouse, it could arrive at your doorstep even faster.
Expected Delivery Times
The expected delivery time varies based on the delivery method chosen, the origin of the product, and the final destination. Items shipped from the AliExpress USA warehouse often arrive within a week. However, for items coming from overseas, it could take anywhere from two weeks to a month or more. It's crucial to check the estimated delivery time mentioned on the product page before making a purchase.
Customs and Duty
When it comes to customs, the USA has a relatively high threshold. Only goods valued over $800 are subject to customs duties. For most shoppers on AliExpress, this means you can shop without worrying about extra customs charges.
However, if your order exceeds this value, you might have to pay customs duties. The amount depends on the type of product and its value. These charges are usually not included in the total cost when you checkout on AliExpress, so you might have to pay them separately when your package arrives.
Tracking Your Shipment
After you've placed an order on AliExpress, you can track your package through the AliExpress website or app. It provides detailed tracking information, including when the item was shipped, where it is currently, and when you can expect it to arrive.
Whether you're a first-time shopper on AliExpress or a seasoned pro, it's essential to understand these shipping and delivery details. Remember, the PoKupar website is your go-to source for the latest coupons, discount codes, and sale alerts for AliExpress USA. We're here to make your shopping experience smoother and more cost-effective.
Location and Function of AliExpress USA Warehouse
AliExpress has strategically placed warehouses globally, and yes, there are warehouses in the USA too. These are generally located in populous regions to ensure faster delivery times. The main function of these warehouses is to store goods from various sellers, ready for dispatch when a customer places an order.
Navigating AliExpress USA Customer Service
Navigating through an issue or query with AliExpress can sometimes feel overwhelming, given the vastness of this international marketplace. Fear not! AliExpress is committed to providing robust customer service to resolve your concerns effectively. From live chat to direct messaging options, let's explore how you can get the most out of AliExpress USA customer service.
Reaching Out to AliExpress USA Customer Service
AliExpress boasts a comprehensive customer service framework that extends to its customers worldwide, including in the USA. Here are the ways you can get in touch:
Live Chat: Eva, the intelligent chatbot, is AliExpress's 24/7 live chat assistant. It is programmed to handle most standard queries, guiding you through the resolution process. If Eva falls short, it will route you to a human service representative for further assistance.
Messaging Center: For queries related to a particular product or order, you can use the platform's Messaging Center to communicate directly with the seller.
Online Help Center: AliExpress's Help Center is an information-rich space, offering categorized answers to a range of commonly asked questions. If your question is relatively standard, chances are the Help Center already has an answer for you.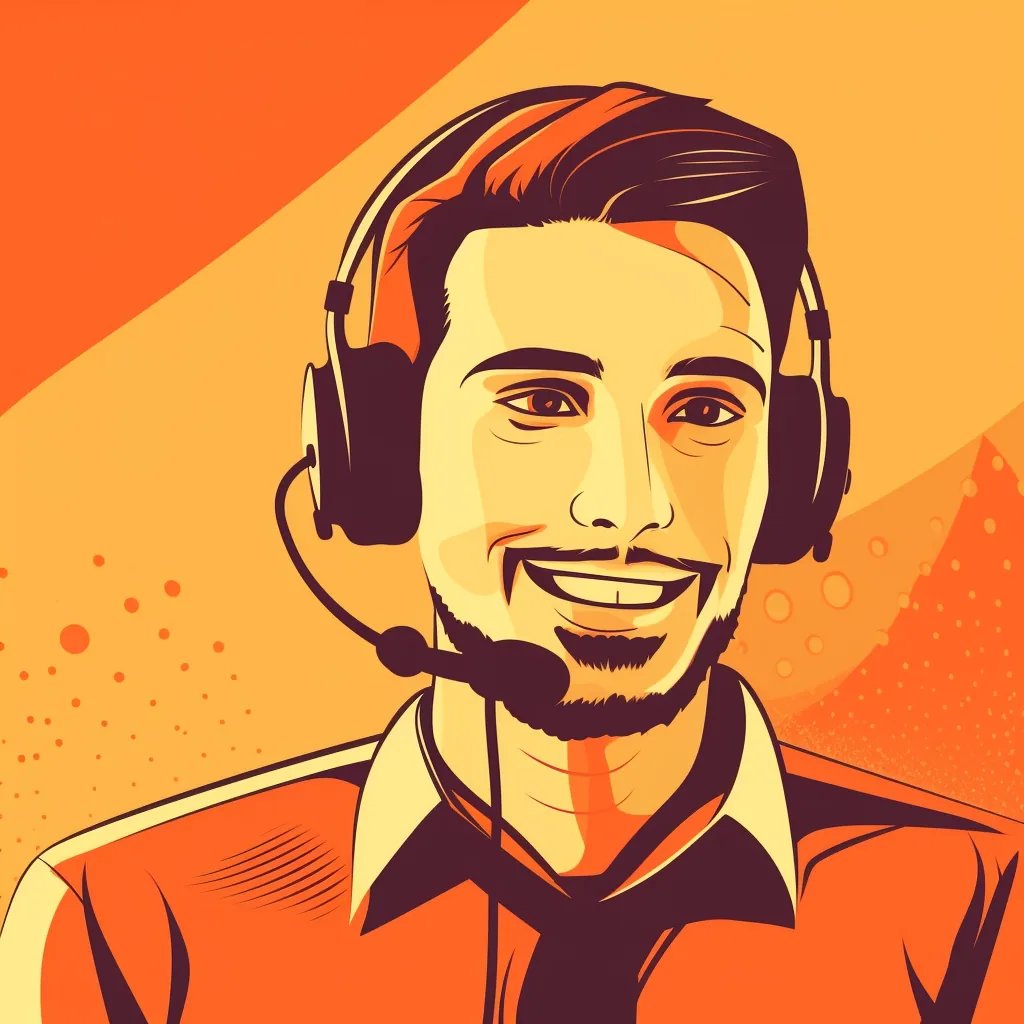 Although there is no specific AliExpress USA customer service phone number, you can reach out to them via their parent company's U.S. office. AliExpress is a division of the Alibaba Group, which maintains and manages the site. Their U.S. office address is:
525 Almanor Avenue, 4th Floor, Sunnyvale, CA 94085 United States
Resolving Issues with AliExpress USA Customer Service
AliExpress's customer service is designed to handle most issues you might face during your shopping experience. Here's how you can leverage it:
Direct Seller Communication: If your issue relates to a specific product, reaching out to the seller directly is often the fastest way to get a resolution.
Dispute Resolution: If communicating with the seller doesn't yield satisfactory results, you can escalate your concern by opening a dispute on AliExpress. This process is designed to protect customers and ensure a fair resolution.
Detailed Information: To get the best results from AliExpress's customer service, it's essential to provide detailed and precise information about your issue. Whether you're corresponding with Eva, the chatbot, or a human customer service representative, accurate descriptions will help expedite the resolution process.
Patience: Given the volume of users on AliExpress, response times can vary. It's important to be patient while awaiting your turn. Rest assured that AliExpress values your business and will strive to resolve your issue as quickly as possible.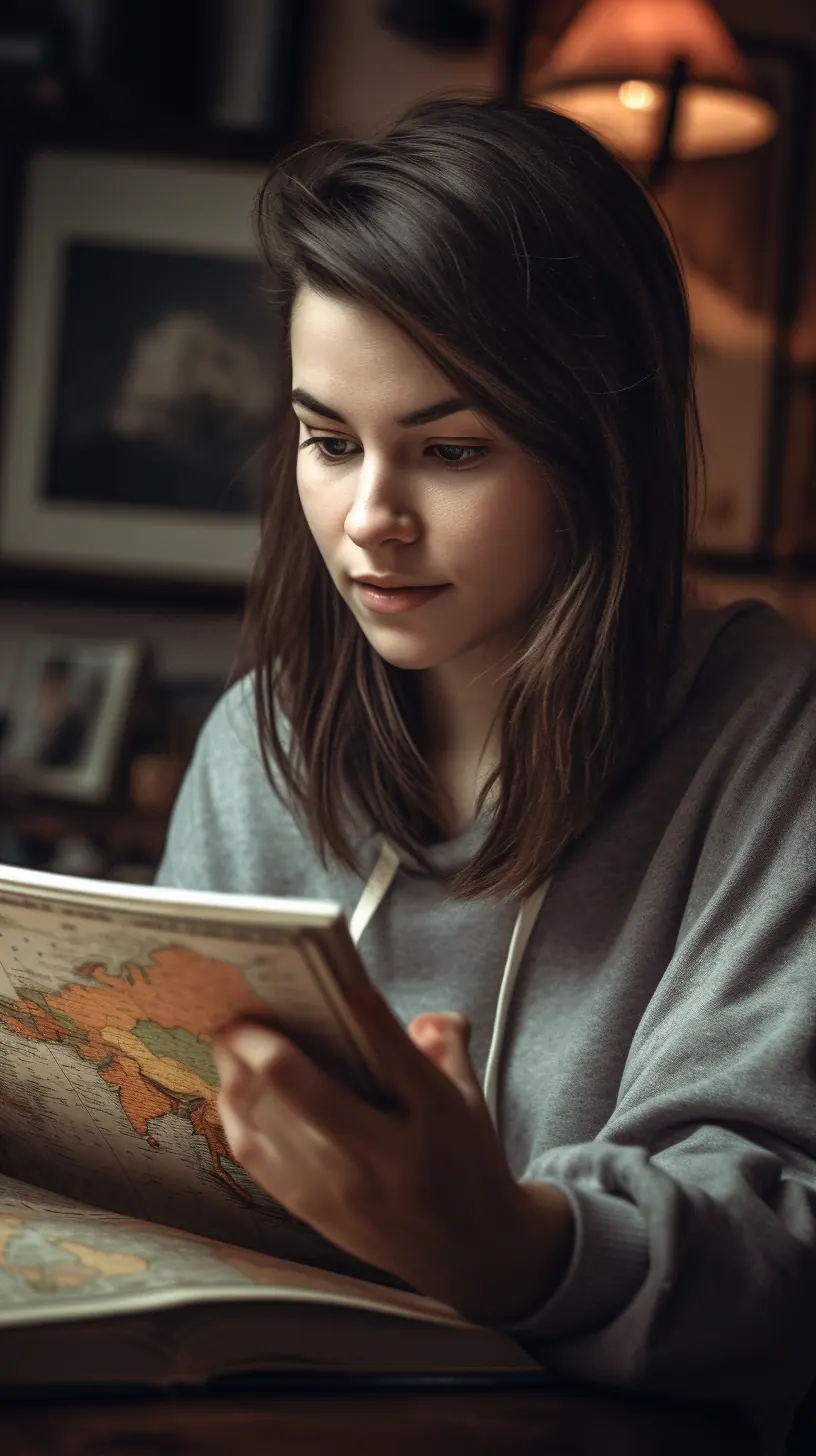 In conclusion, while shopping from AliExpress USA can be an exciting experience, it's normal to have questions or face issues. But with a thorough understanding of the customer service options available to you, addressing these concerns should be a straightforward process. So go ahead, shop with confidence, and enjoy your AliExpress experience.
Payments on AliExpress USA
Navigating through payments on AliExpress USA might seem overwhelming with the multitude of options available. Yet, it's a quite straightforward process when you get the hang of it. Here we'll take a closer look at the payment methods accepted on AliExpress USA, and how you can take advantage of AliExpress's US dollar currency option.
Accepted Payment Methods on AliExpress USA
AliExpress is known for its flexibility when it comes to payment options. The platform accepts a broad range of payment methods to cater to its global customer base. In the USA, the most commonly used payment methods include:
Credit Cards: Visa, MasterCard, Maestro, American Express, and Discover are all accepted. This is the most popular method among users due to the convenience and buyer protection it offers.
Debit Cards: Similar to credit cards, most US-based debit cards are accepted on AliExpress.
AliPay: AliPay is AliExpress's proprietary payment platform, functioning much like PayPal. It provides a secure and swift transaction process, making it another popular choice among users.
PayPal: While not as commonly used due to service charges, PayPal is nonetheless an option for those who prefer it.
Remember that the availability of these payment methods may vary depending on your location and the specific seller you're purchasing from.
Using AliExpress's US Dollar Currency Option
Shopping on an international platform like AliExpress means dealing with multiple currencies. To simplify this, AliExpress offers a feature that allows you to view product prices in your local currency.
For US customers, this means you can opt to view prices in US dollars. To do this, simply go to the AliExpress website or app, navigate to the 'Currency' setting (usually found in the top-right corner on desktop, or in the 'Account' settings on mobile), and select 'USD $'.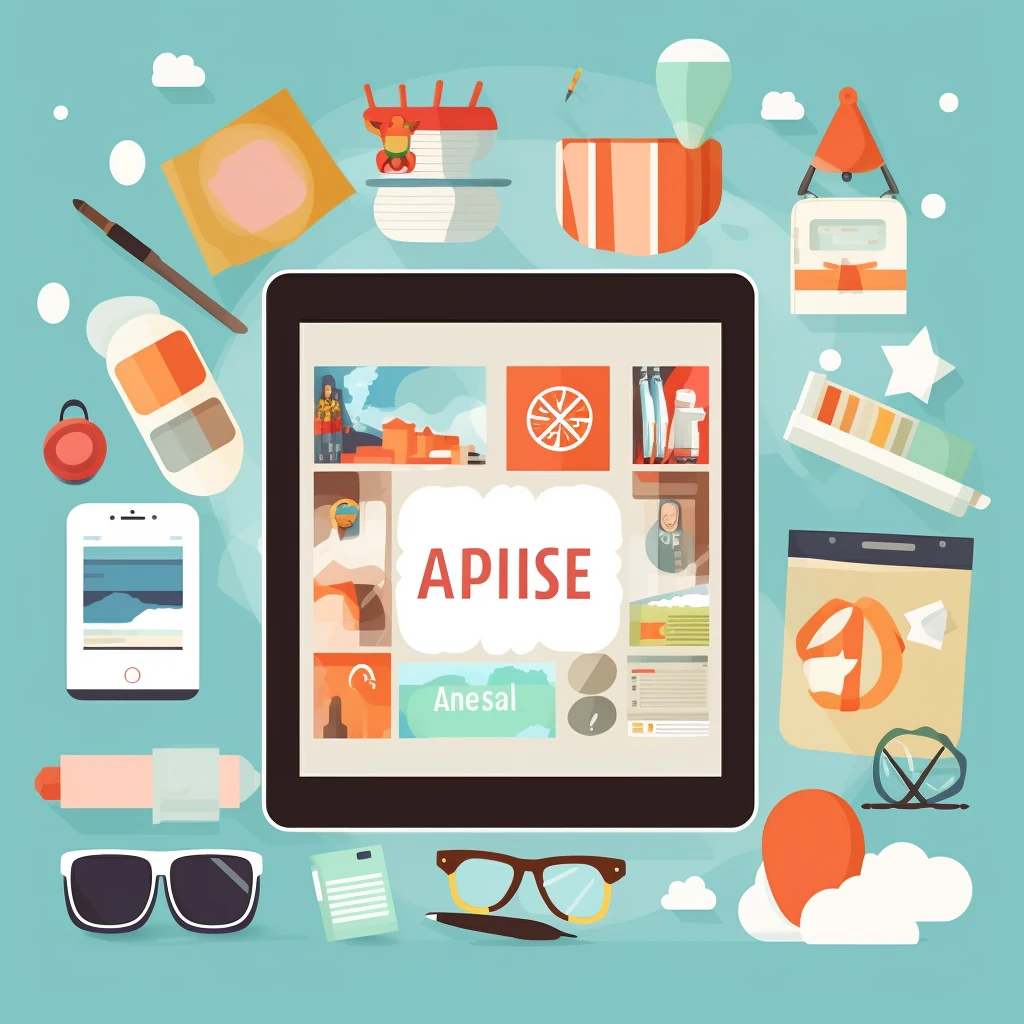 This can be incredibly helpful for understanding exact costs without needing to do any currency conversions. However, do keep in mind that actual payment amounts might slightly vary due to fluctuations in exchange rates if the original price was listed in a different currency.
In summary, paying for your purchases on AliExpress USA is a breeze with a range of payment methods to choose from and easy currency conversion features. Happy shopping!
Discounts and Sales on AliExpress USA
Who doesn't love a good deal? AliExpress USA certainly delivers on this front with its wide array of discounts, sales, and promotional events. This section will guide you on how to find and use AliExpress coupons and promo codes in the USA, and give an overview of major sales so you can grab the best deals.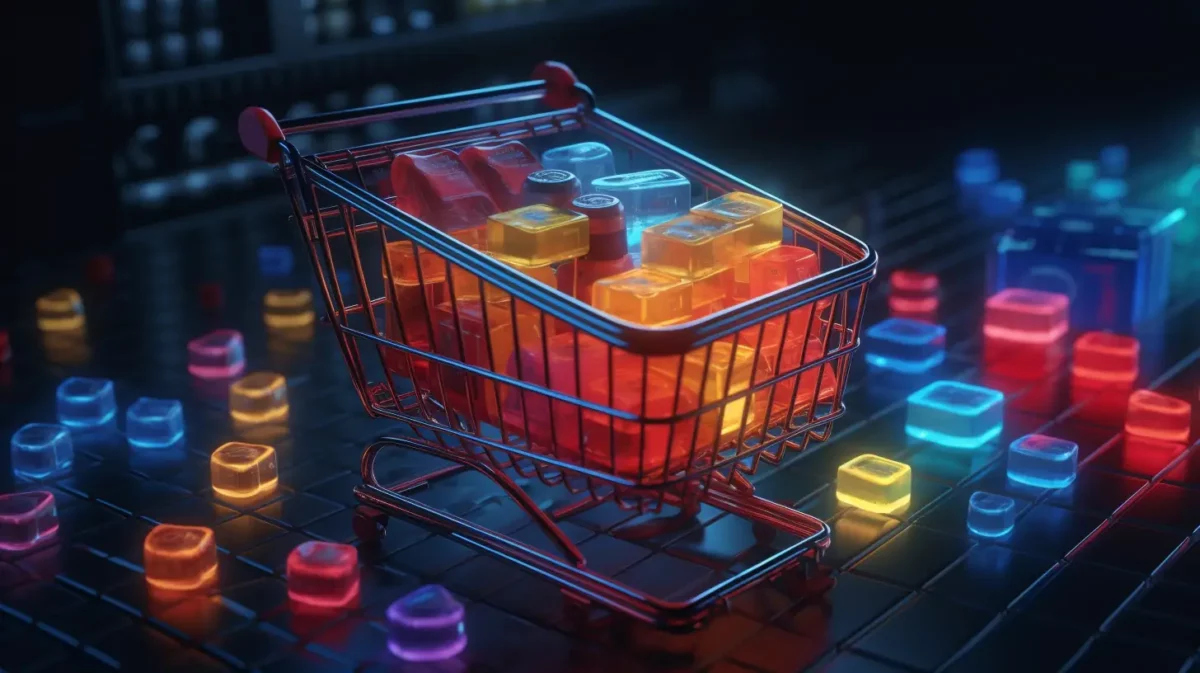 Finding and Using AliExpress Coupons and Promo Codes in the USA
Coupons and promo codes are one of the best ways to save money on AliExpress. There are several types of coupons that AliExpress offers:
AliExpress Coupons: These are provided by AliExpress and can be used on any product that is part of an eligible promotion.
Seller Coupons: These are provided by the sellers themselves. They can only be used on products from the specific seller who provided the coupon.
Select Coupons: These are a special type of coupon that can be used on multiple items from multiple sellers, but only if the sellers accept Select Coupons.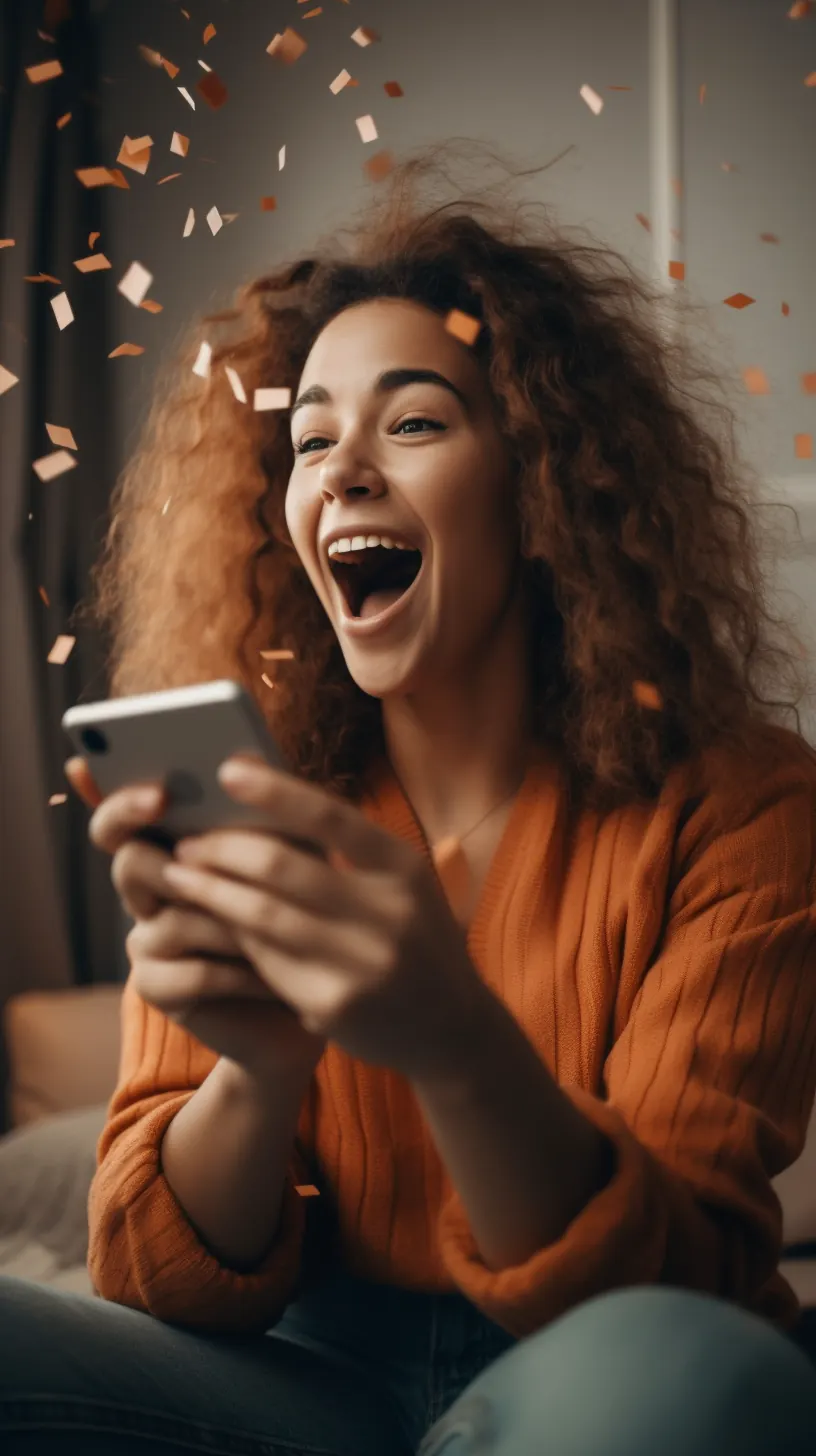 To find these coupons, check out the 'Coupon Center' on the AliExpress website or app. You can also find coupons on individual product pages or store pages.
Using the coupons is easy. During checkout, you'll have the option to apply any eligible coupons to your order. The discount will then be subtracted from your total amount.
Major Sales and Finding the Best Deals
AliExpress is known for its major sales events throughout the year. These sales events often coincide with global festivities and holidays, and feature hefty discounts, exclusive products, and limited-time offers. Some of the most popular AliExpress sales events include:
11.11 or Singles' Day Sale: The biggest AliExpress sale of the year, taking place on November 11th. It's a 24-hour shopping extravaganza where you can find discounts of up to 70% off.
Black Friday and Cyber Monday: These sales occur in late November and offer some of the best deals, especially on tech products.
Anniversary Sale: This sale happens in late March to celebrate the anniversary of AliExpress. It's another great opportunity to score some good deals.
To find the best deals, it's a good idea to follow your favorite sellers and add items to your wishlist ahead of the sale. AliExpress often gives sneak peeks of the upcoming discounts, so keep an eye out for those.
Additionally, make sure to check sites like PoKupar which regularly publish the latest coupons, promo codes, and calendar of sales for platforms like AliExpress. That way, you can always stay one step ahead in grabbing the best deals.
Happy bargain hunting on AliExpress USA!

Is AliExpress Reliable in the USA?
AliExpress has made a significant mark in the e-commerce industry globally, but is it reliable in the USA? This question has crossed the minds of many potential shoppers. This section aims to shed light on the reliability, safety, legality, and the general reputation of AliExpress USA based on reviews and comparisons with other similar services in the USA.
Reviews and Experiences with AliExpress USA
As with any global e-commerce platform, experiences with AliExpress USA can vary. On the whole, customer reviews indicate a satisfactory experience with the platform. Users have praised the vast variety of products, competitive pricing, and the opportunity to interact directly with sellers.
However, some users have also reported longer shipping times and difficulties with returning items. This underlines the importance of carefully reading product descriptions, checking seller ratings, and understanding the return policy before making a purchase.
Safety, Reliability, and Legality of AliExpress USA
AliExpress uses secure protocols to protect customers' personal and financial information. It also operates under the umbrella of Alibaba Group, which is a well-established and reputable company.
In terms of reliability, it's important to remember that AliExpress is a marketplace. This means the reliability can vary from seller to seller. The platform provides a feedback system which can be used to gauge the reliability of individual sellers.
AliExpress USA is fully legal. The platform and all transactions made through it adhere to the rules and regulations of the US trade and commerce laws.
Comparison with Other Similar Services in the USA
AliExpress competes with numerous other e-commerce platforms in the USA such as Amazon, eBay, and Walmart. These platforms also offer a wide variety of products, often with faster domestic shipping times.
However, AliExpress stands out with its array of unique and niche products, many of which are produced in and shipped from China. The prices on AliExpress are also typically lower, which is a significant advantage for budget-conscious shoppers.
In conclusion, AliExpress USA is generally considered a safe, reliable, and legal online shopping platform. As with any online shopping experience, it's recommended to conduct proper research, check reviews, and exercise good judgment when choosing products and sellers.

AliExpress in Other Countries: A Comparative Analysis
AliExpress is a global phenomenon, reaching not just the USA but also several other countries around the world. This e-commerce giant has particularly strong customer bases in Mexico, Peru, and Colombia. In this section, we'll compare the AliExpress experience in the USA with its operations in these three countries.
AliExpress USA vs. AliExpress Mexico
Just like in the USA, Mexican shoppers appreciate AliExpress for its variety of products and competitive prices. However, there are a few differences to note.
Shipping times to Mexico may be slightly longer than to the USA, given the USA's closer proximity to China, where many AliExpress products are manufactured. Also, it's important to note that courier services used for deliveries in Mexico may differ from those in the USA.
The currency on AliExpress automatically adjusts based on the user's location, so shoppers in Mexico would see prices in Mexican Pesos, unlike the US Dollar prices seen by US shoppers.
AliExpress USA vs. AliExpress Peru
Peruvian shoppers also enjoy the extensive selection of products on AliExpress. As with Mexico, the shipping times can be slightly longer than those in the USA due to geographical distance.
One of the notable differences lies in the customs and import duty policies. Every country has different laws and regulations regarding imported goods. It's always a good idea for shoppers to familiarize themselves with these rules to avoid unexpected costs or delays.
AliExpress USA vs. AliExpress Colombia
Similar to Peru and Mexico, AliExpress in Colombia offers a vast array of products at competitive prices. The shipping times and courier services might vary compared to the USA. Colombian customers also need to be aware of their country's customs regulations and potential import duties on their purchases.
In conclusion, while the shopping experience on AliExpress is globally consistent in terms of product variety and pricing, local factors such as shipping times, courier services, customs regulations, and currency can vary from country to country. Whether you're shopping on AliExpress in the USA, Mexico, Peru, or Colombia, always remember to research and consider these factors to ensure a smooth shopping experience.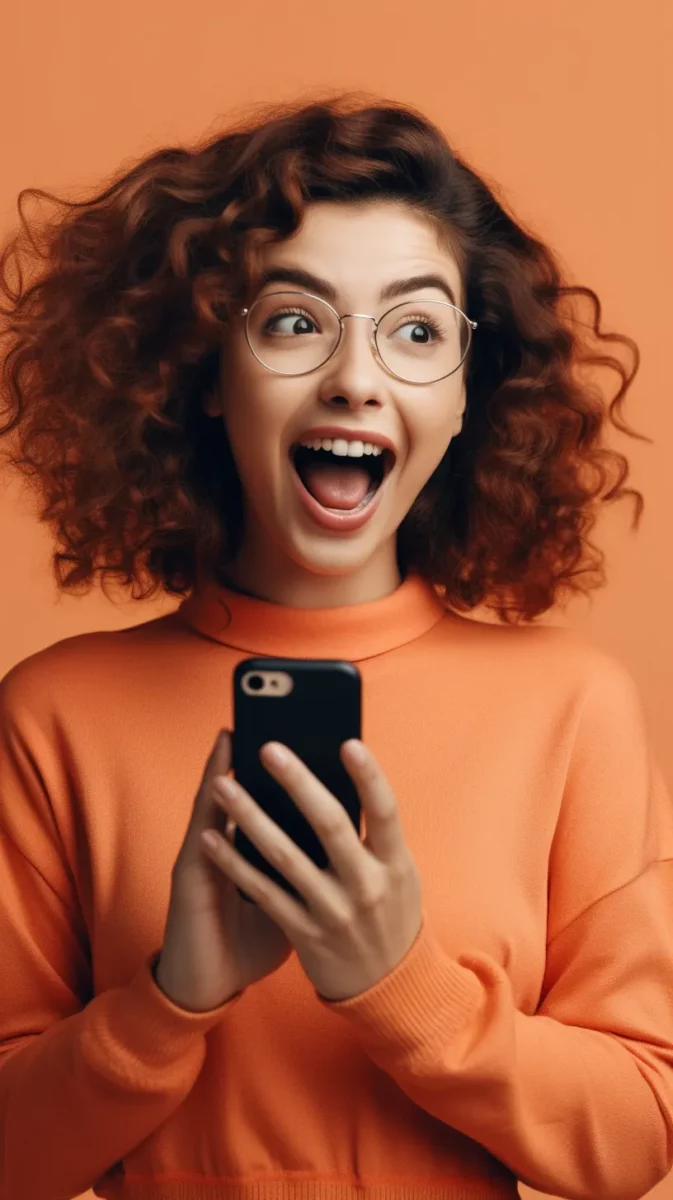 FAQ
Is AliExpress US based?

No, AliExpress is not a US-based company. It's an online retail service owned by Alibaba Group, a conglomerate based in China.

Can I buy from AliExpress in the USA?

Yes, you can buy items from AliExpress in the USA. The platform ships products to over 200 countries and regions, including the United States.

Can AliExpress ship to the USA?

Yes, AliExpress can ship to the USA. The shipping time can vary depending on the specific product and the seller.

Is AliExpress banned in the US?

No, AliExpress is not banned in the US. Consumers in the US can order items from AliExpress.

Does AliExpress sell used items?

The majority of items sold on AliExpress are new. However, some sellers may offer used or refurbished items. Always check the product description and seller reviews before purchasing.

Does AliExpress use FedEx or UPS for shipping?

Some sellers on AliExpress may use FedEx or UPS for shipping, but the most commonly used shipping method is AliExpress Standard Shipping.

Does AliExpress ship to the USA?

Yes, AliExpress does ship to the USA. Shipping times can vary depending on the seller and the product.

Does AliExpress have US suppliers?

Yes, some US-based suppliers sell products on AliExpress. You can filter for US-based suppliers using the "Ship From" filter on the site.

Is AliExpress available in the USA?

Yes, AliExpress is available for online shopping in the USA.

Does AliExpress have a store?

No, AliExpress does not have physical retail stores. It is an online retail platform.

How to buy from AliExpress in the USA?

Buying from AliExpress in the USA involves creating an account on the platform, searching for your desired product, adding it to the cart, and proceeding to checkout to make the payment.

Where is AliExpress located in the USA?

AliExpress is an online platform and does not have a physical location in the USA.

Is AliExpress legal in the USA?

Yes, it is legal to buy goods from AliExpress in the USA.

Is AliExpress in America?

Yes, AliExpress ships to America and is accessible for online shopping in all 50 states.

Is AliExpress used items?

While most items on AliExpress are new, some sellers may offer used or refurbished items.

When does AliExpress ship?

AliExpress ships items once the seller has confirmed the order and payment is completed. The specific shipping date can vary based on the seller and the product.

Who delivers AliExpress packages in the USA?

The carrier that delivers your AliExpress package in the USA can vary. It could be USPS, FedEx, or UPS, depending on the seller and the shipping method chosen.

AliExpress can offer lower prices because many of the sellers are manufacturers or wholesalers who eliminate the middleman, reducing costs.

Does AliExpress ship from the USA?

Some items on AliExpress are shipped from the USA. You can check the "Ship From" filter on the product page.

Will AliExpress refund?

Yes, AliExpress has a buyer protection policy that allows for refunds under certain conditions. Always check the seller's return policy before purchasing.

Does AliExpress use child labor?

AliExpress itself does not manufacture any products. It is a platform that connects sellers and buyers. AliExpress has policies that prohibit sellers from

Are AliExpress items real?

Most items on AliExpress are real and new. However, you may encounter counterfeit goods. Always check seller ratings and reviews before purchasing.

Are AliExpress clothes safe to wear?

Generally, clothes from AliExpress are safe to wear. However, as with any online purchase, it's advisable to read product descriptions and reviews before purchasing.

How to order from AliExpress to the USA?

Ordering from AliExpress to the USA involves selecting your desired product, adding it to the cart, entering your shipping information, and making the payment.

How long does AliExpress take to ship to the USA?

The shipping time for AliExpress to the USA can vary depending on the product and the seller, but it generally takes between 15 to 45 days.

Is AliExpress popular in the USA?

Yes, AliExpress is popular in the USA, primarily due to its wide variety of products offered at competitive prices.

Should I use AliExpress for dropshipping?

AliExpress can be a good platform for dropshipping due to its low prices and global shipping. However, be aware of longer shipping times and always ensure the quality of the goods from your chosen sellers.

Does AliExpress use USPS for shipping in the USA?

Some AliExpress sellers may use USPS for shipping in the USA, but it largely depends on the seller and the shipping method chosen.

Who delivers AliExpress standard shipping in the USA?

AliExpress standard shipping in the USA can be handled by various carriers, including USPS, FedEx, or UPS, depending on the specific circumstances of the delivery.

Why does AliExpress shipping take so long?

AliExpress shipping can take a while due to the fact that many products are shipped from overseas, often from China. The shipping time also depends on the chosen shipping method and the seller's processing time.