Instructions for working with the official application. You can download Aliexpress for iPhone in the App Store.
You can also download AliExpress to your computer or Android.
Please note: all actions must be done on the iPhone or iPad on which you want to install the application.
Time Needed : 5 minutes
How to download and install the Aliexpress app on iPhone and iPad.
Open the download page in the App Store.

This can be done in three ways:
1. Go directly to the Aliexpress page in App Store.
2. Go to the applications page on Aliexpress itself.
3. By scanning the QR code in the picture.


If you went to the applications page

Click on the App Store button, and you will be taken to the program page. Please note – you can download Aliexpress for iPhone and iPad using different links. Choose the one that matches your device type.

When you get to the App Store

Follow the instructions that appear on the screen of your phone. Please note – this is how the official app looks like. It is developed and published by Alibaba. We do not recommend that you install programs from other sources.

Launch the app on your iPhone or iPad

An application icon will appear on your device. This is the recognizable Aliexpress logo. Click on it to launch the application.

Login to your account and set up the app

Click on the icon with the person in the lower right corner of the screen. You will be taken to your profile page in the Aliexpress application. Log in to your existing account or create a new one. We do not recommend creating multiple accounts for one user.

Congratulations!

In everything, you have completed all the steps. Now you can make purchases on Aliexpress through the app on your iPhone or iPad. You will also have access to shopping on Tmall if you live in the Russian Federation.
Tools
Application from Aliexpress
Best price of the month for just one day
Get your discount today. Hurry up to buy goods with crazy prices.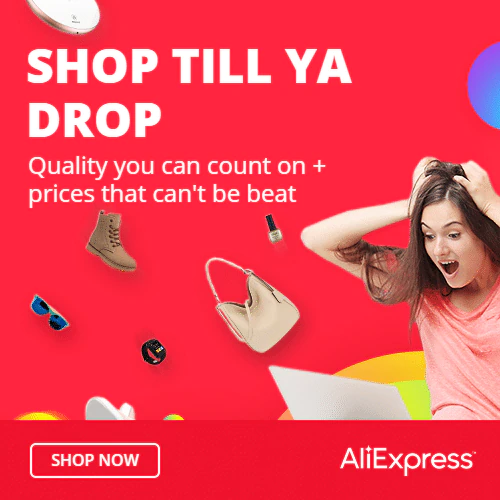 In-app purchases
In addition to a variety of games and promotions, all your purchases will be available in the application. You will be able to track their delivery, communicate with sellers and receive coupons. Pay attention to the function "With friends cheaper". When organizing group purchases through the application, an additional discount is provided. AliExpress sales are held every week. Sometimes several pieces at once.