Your Complete Guide to AliExpress Shopping in Equatorial Guinea
| | |
| --- | --- |
| Language: | Español |
| Payment: | XAF ( CFA Franc BEAC ) |
| Delivery: | 15-50 days |
Hello, shoppers of Equatorial Guinea! Curious about AliExpress? You've landed on the right page. This guide will walk you through everything you need to know to shop confidently on AliExpress. So, let's jump right in!
On this page:
How to Shop on AliExpress from Equatorial Guinea
Setting Language, Currency, and Country of Delivery
First up, let's make AliExpress feel like home. You can easily set the language, currency, and even the country of delivery to align with your preferences. Just click on the globe icon at the top-right corner of the homepage to customize these settings. Choose English, Spanish, or Portuguese for the language and set the currency to Central African CFA franc (XAF) to make your shopping experience more relatable.
Creating an AliExpress Account
Before you fill up your cart, you'll need an account. Here's how to set one up:
Click on "Join" at the top-right corner of the homepage.
You can sign up using various methods like email, mobile number, or even your Facebook account.
Make sure to create a strong password for better security.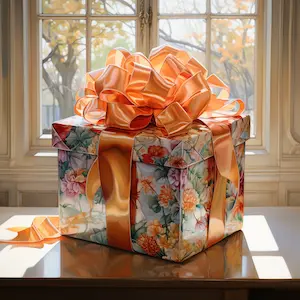 Get a gift for registering on AliExpress
Choose a gift for yourself for coming to the site. Let AliExpress pay for your first purchase
Filling in Your Shipping Address
Once you're in, the next step is to ensure your orders find their way to you. Go to "My AliExpress" and click on "My Shipping Address" to input or update your shipping details. Double-check to make sure everything is accurate.
Making Your First Purchase
Now comes the exciting part—shopping! Here's how to go about it:
Use the search bar or browse through categories to find what you're looking for.
Click "Buy Now" to purchase immediately or "Add to Cart" if you plan to buy more items.
You'll then proceed to the checkout page to review your order and select your payment method.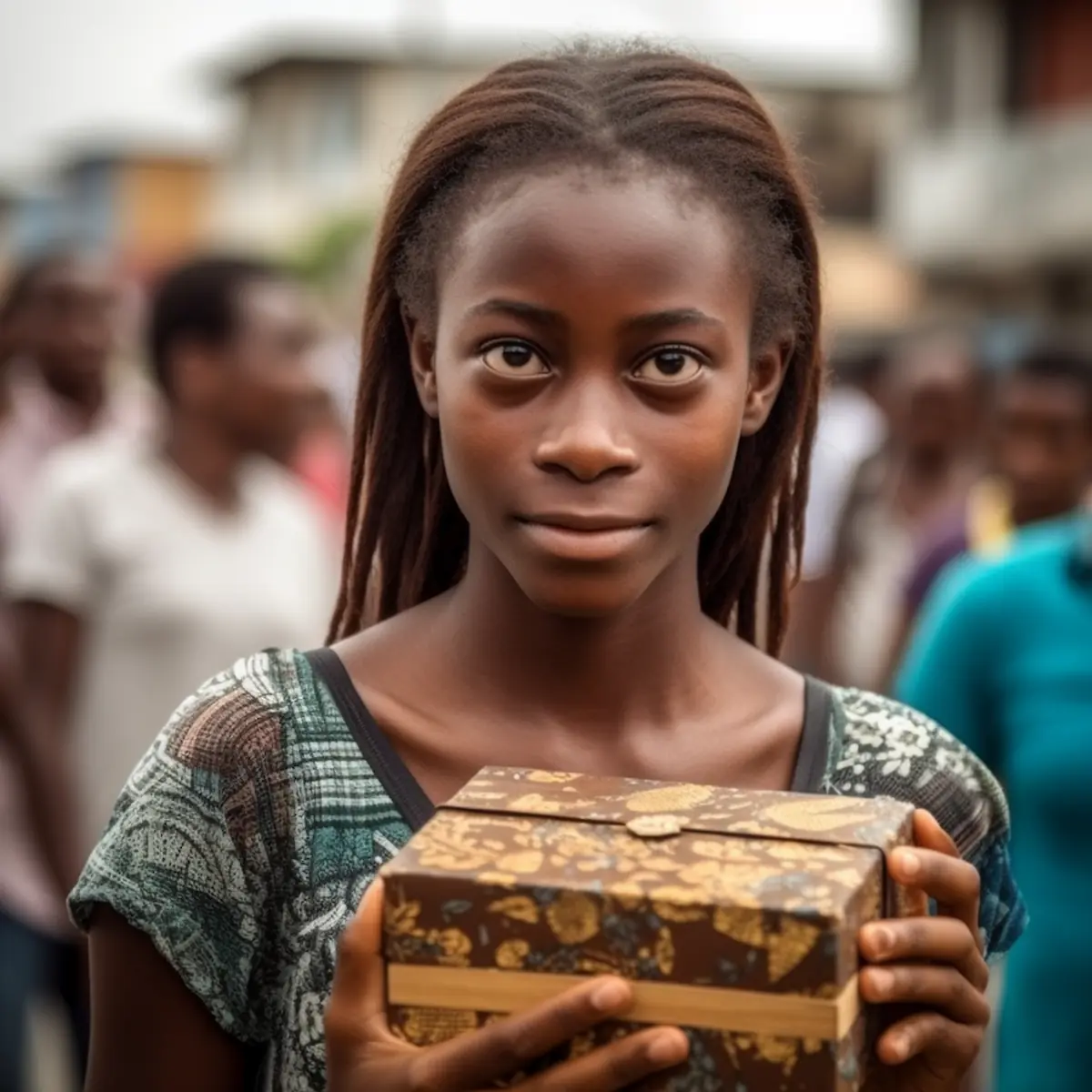 Downloading the AliExpress App
If you're someone who loves shopping on the go, the AliExpress app is your best friend. It's available on both Android and iOS platforms. Simply go to your app store, search for AliExpress, and download it. The app often has exclusive deals and makes tracking your orders super easy.
And that's it! You're now well-equipped to start your AliExpress journey. Stay tuned for more tips and tricks to enhance your shopping experience.
How to Never Pay Full Price on AliExpress
Hey there, savvy shoppers! Who doesn't love a good deal, right? Well, you're in luck because AliExpress is a treasure trove of discounts and promotions. Let's dive into how you can make the most out of your shopping experience without breaking the bank.
Recurring and Seasonal Deals
First off, you should know that AliExpress has a variety of sales events throughout the year. From their famous 11.11 Global Shopping Festival to the summer blowout sales, there's always an opportunity to snag a deal. And guess what? We've got a sales calendar that you can check out to plan your shopping sprees. Knowing when these sales happen can help you save a ton!
Coupons by product category
Finding and Using AliExpress Coupons
Coupons are your best friends on AliExpress. You can find them in several places:
On product pages: Look for the "Get Coupons" button.
During checkout: AliExpress often offers coupons as you're about to pay.
Seller pages: Some sellers offer their own coupons for their stores.
To apply a coupon, simply select it during the checkout process. It's that easy!
Where to Find Promo Codes
Promo codes are another great way to save. These are often shared through AliExpress social media channels, newsletters, or even through their app. Keep an eye out for these codes, especially during big sales events. To use a promo code, enter it in the designated box during checkout and watch your total price drop!
Everyday Savings Tips and Brand Promotions
Don't want to wait for a big sale? No worries! AliExpress has daily deals and flash sales that you can take advantage of. Plus, individual brands often run their own promotions. You can find these by visiting the brand's store page or by searching for the brand in the AliExpress search bar.
And there you have it! With a little bit of planning and some smart shopping, you can score amazing deals on AliExpress. So go ahead, fill that cart and enjoy your savings!
AliExpress promo codes for every month
Payment Methods in Equatorial Guinea
Hey there, savvy shoppers! Now that you've filled up your cart with some fantastic finds, let's talk about how you're going to pay for them. Don't worry; AliExpress offers a variety of payment methods to suit your needs.
Popular Payment Options
First things first, you'll be pleased to know that AliExpress accepts a wide range of payment options. These include credit and debit cards like Visa, MasterCard, and American Express. You can also use digital wallets like PayPal and AliPay for a quick and secure transaction. To add a payment method, simply go to 'My AliExpress,' then 'Account,' and finally, 'Payment Options' to input your details.
Understanding Associated Fees
While AliExpress itself doesn't charge any fees for using these payment methods, your bank or digital wallet might. Always check with your financial institution to understand any transaction fees or foreign exchange rates that may apply. Some savvy shopping tips to avoid unexpected fees include using a no-foreign-transaction-fee card or a digital wallet that offers currency conversion at lower rates.
Shipping and Delivery to Equatorial Guinea
Alright, you've made your purchase. Now, let's get those goodies to your doorstep in Equatorial Guinea!
Available Shipping Methods
AliExpress offers several shipping options, ranging from free shipping to expedited services like DHL and FedEx. Each shipping method varies in cost, tracking availability, and delivery time. So, choose wisely based on your needs.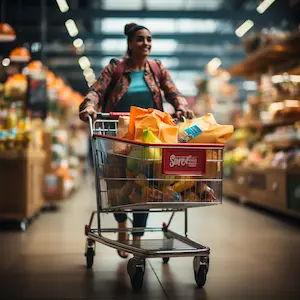 Fast. Profitable. Convenient. AliExpress discounts!
Learn about fresh promo codes, the best purchases, and hot brands faster than others. Save time and money!
Correos Guinea Ecuatorial
If you're looking for a budget-friendly option, Correos Guinea Ecuatorial, the national postal service, is a reliable choice. While it might take a bit longer, it's often less expensive and offers basic tracking services.
Estimated Delivery Times
Delivery times can vary depending on the shipping method you choose. Free shipping can take anywhere from 20 to 60 days, while expedited options can get your items to you in as little as 5 to 10 days. Always check the estimated delivery time before confirming your order.
How to Track Your Orders
Keeping an eye on your package is easy. Once your order ships, you'll receive a tracking number. You can use this number on various tracking websites or directly on the AliExpress app to monitor your package's journey to you.
And there you have it! You're now well-equipped to make the most out of your AliExpress shopping experience in Equatorial Guinea.
Understanding Customs Fees and Taxes in Equatorial Guinea
Hey there, savvy shoppers! So, you've filled up your AliExpress cart with some amazing finds, but before you hit that "Buy Now" button, let's talk about something equally important—customs fees and taxes. Trust me, a little knowledge here can go a long way in making your shopping experience smooth and surprise-free.
Special access to AliExpress. Just for you!
Get access to your personal page with products specially selected for you
Customs Fees by Dirección General de Aduanas e Impuestos Especiales (DGAIE)
First things first, let's talk about customs fees. In Equatorial Guinea, these fees are managed by the Dirección General de Aduanas e Impuestos Especiales (DGAIE). The customs fee is calculated based on the value of your order. If your goods are valued at less than €200, you're in luck—there's no customs fee! But for anything over €200, a 10% customs fee will be applied.
Value-Added Tax (VAT)
Next up is VAT, or Value-Added Tax. This is a tax applied to most goods and services sold within the country. The VAT rate in Equatorial Guinea is 15%. So, don't forget to factor this in when calculating the final cost of your order.
Additional Charges to Consider
But wait, there's more! Apart from customs fees and VAT, you might also encounter other charges like brokerage fees and duty. Brokerage fees are what a customs broker might charge you to help clear your goods through customs. The amount varies based on the value of your order and the broker you use. Duty is another tax that applies to specific items like alcohol, tobacco, and luxury goods. The rate varies depending on the type of product you're buying.
Real-World Examples
Let's break it down with some examples. Imagine you order a product that costs €100. This item falls under general merchandise, attracting a 10% customs fee. Add to that a 15% VAT, and your total cost comes to €115.
Now, let's say you go big and order something worth €200. Again, you'll have a 10% customs fee and a 15% VAT. In this scenario, your total cost would be €230.
And there you have it! A complete guide to understanding customs fees, taxes, and additional charges when shopping on AliExpress from Equatorial Guinea.
Your Go-To Guide for Returns and Buyer Protection on AliExpress
Hello, dear shoppers! So, you've clicked that "Buy Now" button a few times on AliExpress, but what if something doesn't go as planned? No worries! AliExpress has systems in place to make sure you're taken care of. Let's get into the nitty-gritty details!
The Ins and Outs of AliExpress Return Policy
We get it—sometimes what arrives at your doorstep isn't what you had in mind. But guess what? AliExpress has a pretty straightforward return policy to help you out. You've got a 15-day window after your item arrives to kickstart the return process. Just head over to your order details, click on "Return Item," and follow the on-screen instructions. Easy peasy!
So, what's next? Once the seller confirms they've received your returned item in its original condition, you'll either get a full refund or a replacement. Your choice!
AliExpress Buyer Protection: Your Safety Net
AliExpress is all about making your shopping experience as smooth as possible, and that's where Buyer Protection comes in. This feature is your safety net from the moment you make a purchase until your item is safely in your hands. If something goes awry—like your package taking a detour or the item not matching its description—you can open a dispute. AliExpress will step in to make things right, whether that's a refund or sending you a new item.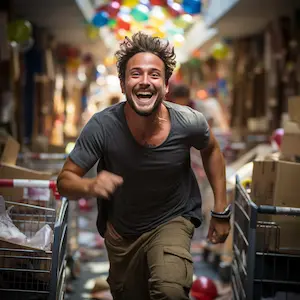 AliExpress Discounts: 48 Hours of Hot Deals!
Discover the popular items other shoppers around the world are choosing. Hurry up and buy!
Need Help? How to Contact AliExpress Customer Support in Equatorial Guinea
Touching Base with AliExpress Customer Support
Got a question or ran into a hiccup? AliExpress Customer Support is always there to help. You can reach them via the AliExpress app or website. Just navigate to "Customer Support" and pick the method that suits you best—live chat, email, or even a phone call in some cases.
AliExpress Offices: Where to Find Them
While AliExpress doesn't have a physical office in Equatorial Guinea, they do have one nearby in Milan for more complex issues:
Milan Office Address:
Corso Europa, 13
20122 Milan
Italy
And if you want to reach out to the big guns, here's the main office info:
Main Office Address:
969 West Wen Yi Road
Yu Hang District, Hangzhou 311121
Zhejiang Province, China
Tel: (+86) 571-8502-2088
Fax (Mainland China): (+86) 571-8656-1717
Fax (Hong Kong, Macao and Taiwan regions of China and Overseas): (+86) 571-8376-8429
So there you have it—a comprehensive guide to making the most of your AliExpress shopping experience in Equatorial Guinea.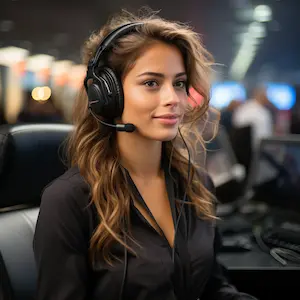 AliExpress Official Support 24/7
Get help from the official support team. Contact an operator right now
What Equatorial Guineans Are Saying: Reviews and User Experiences
Hey there, savvy shoppers! Curious about what your fellow Equatorial Guineans think of AliExpress? Well, you're in luck! We've gathered some insights to give you the lowdown.
Summary of User Reviews
Overall, the sentiment is pretty positive. People love the variety of products and the competitive prices. However, like any online marketplace, AliExpress isn't without its hiccups. Some users have mentioned shipping delays, but most agree that customer service is generally helpful in resolving issues.
Tips for New Users
If you're new to AliExpress, welcome aboard! Here are some quick tips based on local experiences:
Check Seller Ratings: Always look at the seller's ratings and reviews before making a purchase.
Use the App: The AliExpress app often has exclusive deals.
Read Product Reviews: These can give you a good idea of the quality and reliability of a product.
Trust and Safety: Your Guide to Secure Shopping
Online shopping is fun, but it's also crucial to ensure you're making safe and quality purchases. So, how do you do that on AliExpress?
Quality Assurance
First things first, always check the product details and specifications. AliExpress has a robust rating system that allows you to see how other buyers have rated a product. Use it to your advantage!
Red Flags to Watch For
Be cautious if:
A deal seems too good to be true.
The seller has low ratings or bad reviews.
You're asked to complete a transaction outside of AliExpress.
Remember, if something feels off, it probably is. Always trust your instincts and don't hesitate to contact customer service if you have concerns.
And there you have it! Your comprehensive guide to shopping on AliExpress in Equatorial Guinea. Happy shopping, everyone!