Your Roadmap to Smart Shopping on AliExpress in Haiti
| | |
| --- | --- |
| Language: | Français |
| Payment: | HTG ( Haitian Gourde ) |
| Delivery: | 25-60 days |
Welcome to our comprehensive guide designed exclusively for shoppers in Haiti who are interested in buying from AliExpress. This article is a treasure trove of useful information that will help you navigate the online marketplace with ease. From creating your account to making your first purchase, we've got you covered. So, let's dive right in and make your AliExpress shopping experience as seamless as possible.
On this page:
How to Navigate AliExpress from Haiti
Setting the Language, Currency, and Country of Delivery
Shopping from Haiti? No worries! You can easily customize AliExpress to suit your preferences. Simply go to the top right corner of the homepage and click on the 'Global Site' dropdown menu. From there, you can select your desired language, currency, and even specify Haiti as your country of delivery.
Creating Your AliExpress Account
Before you can make any purchases, you'll need an AliExpress account. To create one, head to the homepage and click on 'Join' at the top right. You can sign up using your email address, mobile number, or social media accounts. After providing the necessary details, you'll receive a verification code to confirm your account.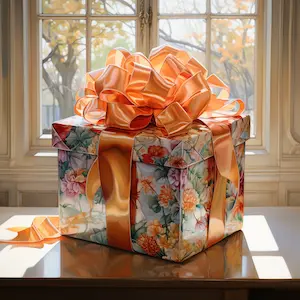 Get a gift for registering on AliExpress
Choose a gift for yourself for coming to the site. Let AliExpress pay for your first purchase
Inputting Your Shipping Address
Once your account is up and running, the next crucial step is to add your shipping address. Go to 'My AliExpress,' then click on 'My Shipping Address' under the 'My Account' section. Make sure to input your Haitian address accurately to avoid any shipping mishaps.
Your First Purchase on AliExpress
Ready to make your first purchase? Browse through the site or use the search bar to find the product you want. Once you've found it, click 'Buy Now' or add it to your cart if you plan on shopping for more items. Then, proceed to checkout, confirm your shipping address, select your payment method, and finally, click on 'Place Order'. Congratulations, you've just made your first AliExpress purchase!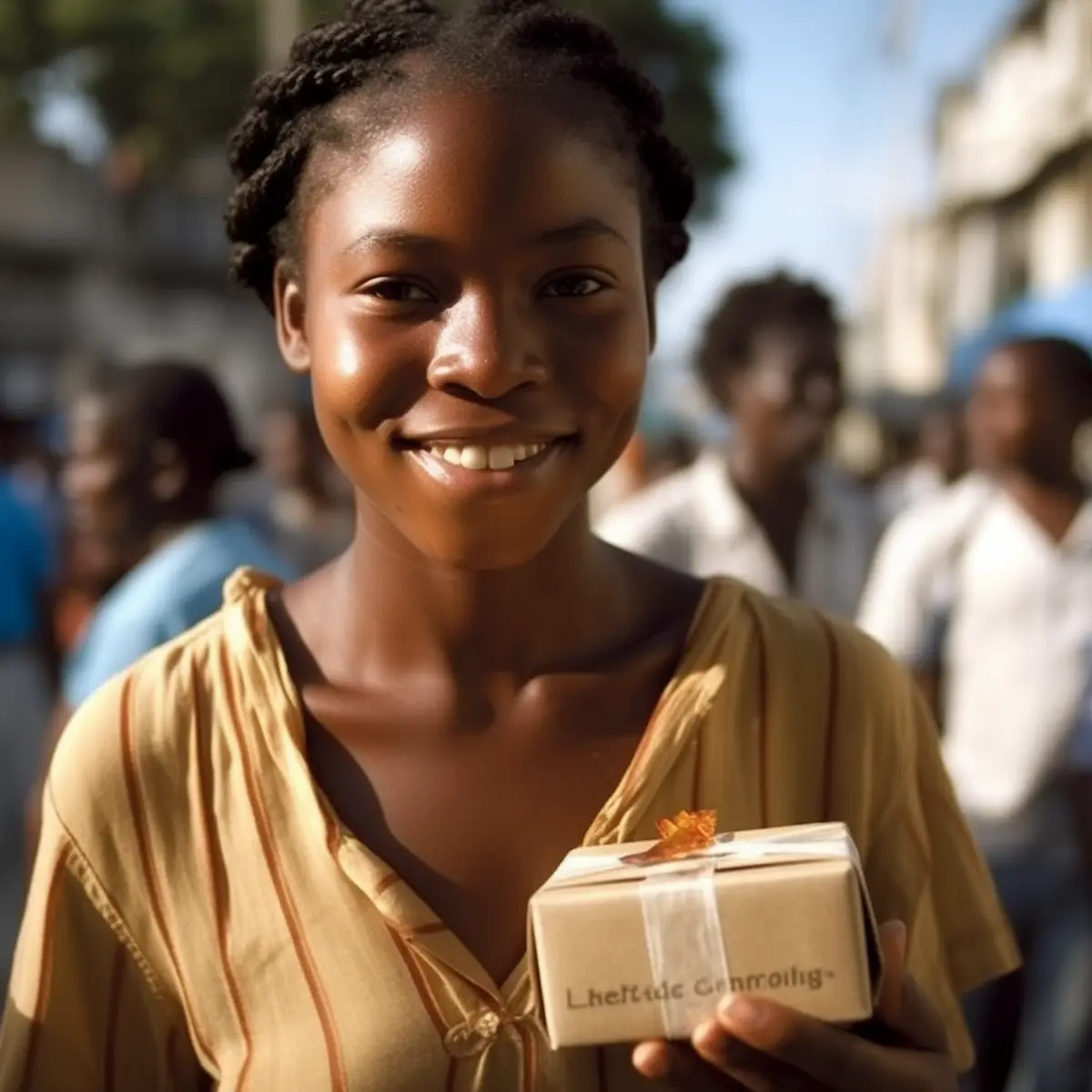 Installing the AliExpress Mobile App
For those who love shopping on the go, the AliExpress mobile app is a must-have. You can download it from Google Play Store for Android or Apple App Store for iOS. Once installed, you can log in using your existing AliExpress account and enjoy a seamless shopping experience right from your smartphone.
By following these easy steps, your AliExpress shopping journey will be not only exciting but also efficient and tailored to your needs as a shopper in Haiti.
How to Maximize Savings on AliExpress
Shopping on AliExpress can be both fun and budget-friendly if you know how to get the best deals. Below are some tips and tricks that can help you make the most out of your shopping experience, especially tailored for our Haitian readers.
Coupons by product category
Ongoing and Seasonal Promotions
AliExpress is renowned for its ongoing sales and special occasion promotions that offer steep discounts on a wide range of products. From the popular 11.11 sale to seasonal promotions like the Summer Sale, there are multiple opportunities to save big. Make sure you don't miss out on these by keeping an eye on our regularly updated sales calendar. This will help you plan your purchases and get the most bang for your buck.
Locating and Redeeming AliExpress Coupons
Who doesn't love coupons? AliExpress offers different types of coupons – store coupons, select coupons, and AliExpress coupons. To locate these coupons, you can go to the "Coupons" section on the AliExpress homepage or find them directly on the product page under the price details. To redeem, simply select the coupon you wish to use during the checkout process. Remember, some coupons have minimum purchase requirements and are applicable to specific stores, so be sure to read the terms and conditions.
Discovering Promo Codes
Promotional codes are another great way to save money on AliExpress. These codes can be found in promotional emails, on social media platforms, or through affiliate partners. Applying them is easy: enter the code in the designated field during the checkout process and watch your total price drop instantly. Our website often features expertly curated lists of current promo codes, so be sure to check in regularly.
AliExpress promo codes for every month
Daily Discounts and Brand-Specific Offers
Many brands and sellers on AliExpress offer daily discounts on their products, or they run limited-time promotions to attract buyers. You can find these daily deals on the AliExpress homepage under the 'Flash Deals' section. Brand-specific offers are usually announced on the brand's AliExpress store page and can offer substantial savings on high-quality products.
By making the most of these opportunities for savings, you can enjoy a fulfilling and economical shopping experience on AliExpress. So go ahead and start adding those items to your cart!
Payment Dynamics in Haiti
Shopping on AliExpress is not just about finding the right products; it's also about choosing the right payment methods to suit your needs. Let's explore what payment options are available for our readers in Haiti and how to avoid extra charges that may come with some methods.
Options for Payment
AliExpress provides a range of payment options to make your shopping experience more flexible. From credit cards like Visa and Mastercard to e-wallets such as PayPal, you'll find various methods to suit your needs. Some local payment options might also be available, offering you the convenience to pay using a system you're already familiar with.
Identifying Additional Fees
While making payments is straightforward, some methods may involve additional fees. Credit card payments, for example, might incur a small transaction charge. Always be aware of any additional costs and check your billing statement for any discrepancies. Reading the terms and conditions can help you steer clear of unnecessary charges.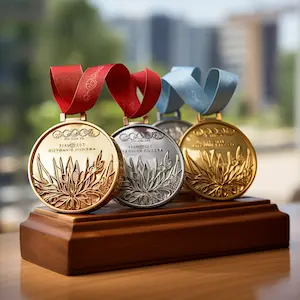 AliExpress Ratings – Best Products Today!
Get access to the most popular items. Discover what other shoppers are choosing
Shipping and Arrival in Haiti
Once you've placed your order, the next crucial step is the shipping process. Here's what you should know about the shipping options and procedures for receiving AliExpress orders in Haiti.
Options for Shipping Methods
AliExpress offers various shipping methods, from free shipping options to expedited deliveries through companies like DHL and FedEx. Each shipping method comes with its own set of fees, delivery times, and tracking options. Make sure to choose a shipping method that balances both cost and delivery speed to meet your needs.
La Poste Haiti
Many people in Haiti prefer to use La Poste, the national postal service, for receiving international orders. While it might take a bit longer and may not offer comprehensive tracking, it's a cost-effective option for those who aren't in a hurry. Just remember that you may need to pick up your parcel from a local post office.
Expected Time of Arrival
Shipping time frames vary based on the shipping method you've chosen and the location of the seller. Generally, you can expect your orders to arrive in 15 to 60 days. Some expedited methods may deliver within a week but expect to pay higher shipping fees for quicker deliveries.
Tracking Your Shipments
Keeping tabs on your incoming packages gives you peace of mind and helps you plan your schedule better. Most shipping methods offer tracking options where you can monitor your order's progress. You can check the tracking number provided by the seller on AliExpress' own tracking system or third-party websites for real-time updates.
In summary, AliExpress provides a variety of payment and shipping options to suit different needs. By making informed choices and keeping an eye on the details, you can ensure a smooth and satisfying shopping experience.
Special access to AliExpress. Just for you!
Get access to your personal page with products specially selected for you
Understanding Customs Fees and Additional Costs in Haiti
Customs Fees
Customs fees are charges implemented by the Direction Générale des Douanes (DGD) to help subsidize the cost of processing imports. The fee is calculated based on a percentage of the overall value of your order. If your goods are valued at less than HTG10,000, you're in luck—the customs fee is 0%. However, for goods valued at HTG10,000 or more, expect a customs fee of 10%.
Value-added Tax (VAT)
VAT, or Value-added Tax, is another cost you should keep in mind. Most goods and services sold in Haiti are subject to a VAT rate of 15%.
Other Charges
Beyond customs fees and VAT, other charges may apply to your purchase. These can include brokerage fees, which are incurred for the services of a customs broker to assist you with clearing your goods. The amount varies and depends on the value of your order and the customs broker you use. Another charge you might encounter is duty—applied to specific goods like alcohol, tobacco, and luxury items. The rate for this varies depending on the product type.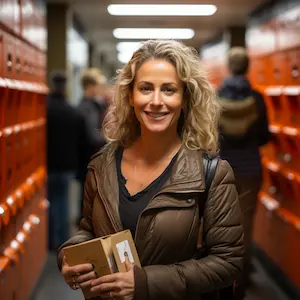 Shop on AliExpress tax-free and duty-free
Constant sale. Goods from local warehouses. Fast delivery, no additional taxes or fees
Examples
To better understand how this impacts you, consider these scenarios:
Example 1: Suppose you order a product from AliExpress valued at HTG10,000, which falls under the general merchandise category. You'd be subject to a 10% customs fee. Additionally, a 15% VAT, or HTG1,500, would apply. In this case, your total outlay would be HTG11,500, inclusive of all fees, taxes, and charges.
Example 2: Now, let's assume you go big and order a product worth HTG20,000. The same 10% customs fee applies, as does the 15% VAT, adding an extra HTG3,000 to your bill. Here, you would spend a total of HTG23,000, factoring in all customs fees, taxes, and other charges.
By familiarizing yourself with these costs, you can make more informed decisions and anticipate the final price of your AliExpress orders in Haiti.
Refunds and Buyer Security
AliExpress's Policy on Returns
AliExpress has a structured process for handling returns to make your shopping experience as smooth as possible. If a product you ordered is not as described or has defects, you can file a dispute within 15 days of receiving the item. Once a dispute is filed, the seller and buyer aim to resolve the issue amicably. If this is not possible, AliExpress steps in to provide a resolution. Remember, each seller may have their own return and refund policies, so it's crucial to read those policies carefully before making a purchase.
Ensuring Buyer Safety on AliExpress
Buyer safety is a top priority on AliExpress. The platform uses secure payment gateways, and you're protected by AliExpress's Buyer Protection program. This program ensures that your payment is only released to the seller when you confirm satisfactory receipt of your order. It's a risk-free way to shop, guaranteeing that you either receive what you ordered or get your money back. Always use the platform's internal communication system to interact with sellers to maintain a record of all correspondence, which can be crucial if disputes arise.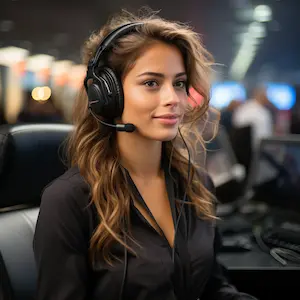 AliExpress Official Support 24/7
Get help from the official support team. Contact an operator right now
Contacting AliExpress Customer Support in Haiti
Channels for Customer Service
If you're based in Haiti and need assistance with your AliExpress shopping, there are several avenues for you to reach out to customer support. These include live chat, email, and a helpline that's accessible 24/7. For specific, localized issues, you may also use social media channels to get a prompt response.
AliExpress Local Offices
AliExpress's head office is located at 969 West Wen Yi Road, Yu Hang District, Hangzhou 311121, Zhejiang Province, China. You can reach them via telephone at (+86) 571-8502-2088. While there are no specific AliExpress local offices in Haiti, the customer service helpline and online channels are the best way to get support tailored to your needs.
User Feedback and Shopping Experiences in Haiti
Compilation of Haitian User Reviews
We have compiled a summary of reviews from Haitian shoppers about their experiences on AliExpress. Testimonials range from praising to unsatisfactory, but overall, the trend is relatively positive, highlighting the variety of products and responsive customer service.
New User Recommendations
Based on feedback from local shoppers, here are some tips for a successful first shopping experience on AliExpress:
Always read reviews and product ratings.
Use coupons and promotional codes to optimize your spending.
Avoid sellers with low ratings or very few sales.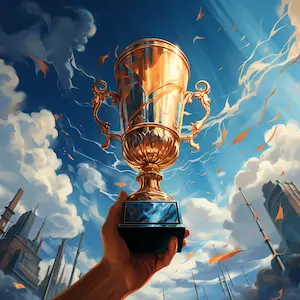 Best Price of the Month! Only Today on AliExpress
Don't miss your chance! Purchase items at the lowest prices!
Strengths and Weaknesses of AliExpress
Building Trust with Buyers
AliExpress implements several measures to instill trust with buyers, notably through its Buyer Protection program and secure payment systems. Additionally, a transparent return policy and user-friendly interface help to reassure users.
Quality Assurance Techniques
To ensure you are getting what you paid for, it's essential to:
Verify the product descriptions and specifications.
Compare similar products from different sellers.
Use sorting and filtering features to identify the best deals.
Shopping Safely
For a secure and hassle-free shopping experience on AliExpress, here are some key tips:
Never use payment methods outside of the platform.
Keep all interactions with sellers within AliExpress's internal messaging system.
Always check information on customs fees and applicable taxes to avoid surprises.
With these tips and observations, we hope your shopping experience on AliExpress will be as advantageous and secure as possible.