The Ultimate Guide to AliExpress Savings in Ireland
| | |
| --- | --- |
| Language: | English |
| Payment: | EUR ( Euro ) |
| Delivery: | 25-50 days |
Hello there, savvy shoppers! So, you've got your eye on AliExpress, huh? Trust us, it's a wonderland of amazing deals and products. In this guide, we'll walk you through every nook and cranny of the AliExpress shopping experience—tailored for us Irish folks. From account creation to making your first purchase and finding the best deals, we've got you covered. So, let's not dilly-dally; grab your favourite brew and read on!
On this page:
The Nuts and Bolts of AliExpress Shopping in Ireland
Customizing Language, Currency, and Shipping
When you first land on AliExpress, it might show prices in USD and default language settings. Fret not! You can tweak these settings to better suit you. Here's how:
Navigate to the "Account" section on the top-right.
From there, go to "Settings."
You can now set your preferred language to English and currency to Euro (EUR).
And, of course, set your country to Ireland so that you only see products that can be shipped to our green isle.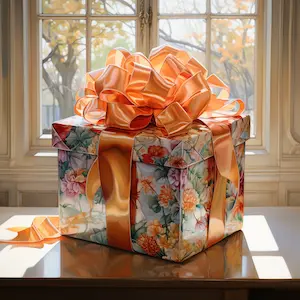 Get a gift for registering on AliExpress
Choose a gift for yourself for coming to the site. Let AliExpress pay for your first purchase
Setting Up Your AliExpress Account
Ready to dive in? Great! Let's start by creating your AliExpress account.
Look for the "Join" button at the top-right of the homepage.
You can sign up using your email, mobile number, or even through social media accounts like Facebook.
Fill in the required fields, create a password, and you're all set!
Having an account lets you track orders, create a wish list, and do a lot more. It's your passport to a world of endless shopping possibilities.
Accurate Shipping Information is Key
Before you start shopping, make sure your shipping information is accurate. Head to "My AliExpress" and click "My Shipping Address" to add or edit your details:
Full Name
Street Address
City
County
Postal Code
Contact Number
A quick double-check can save you from delivery hassles later on.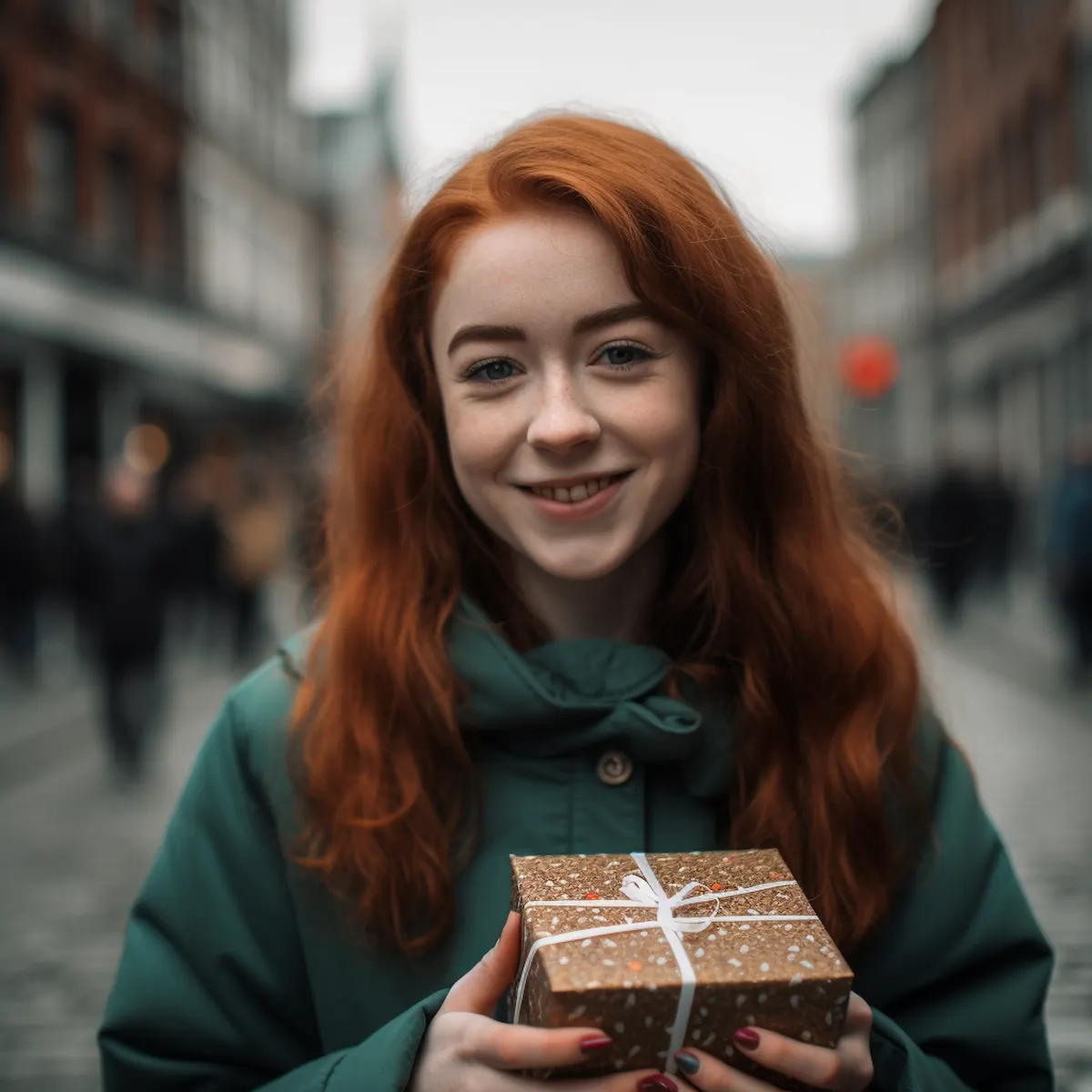 Your First AliExpress Purchase: The Irish Edition
Feeling the shopping itch? Let's scratch it with your first purchase:
Search for your desired product or browse through categories.
Read up on the product details and check out the reviews.
Select the options you want and hit either "Buy Now" or "Add to Cart."
You'll be guided to the payment section, where you can select your payment method and apply any available coupons.
There you go, your first AliExpress purchase is on its way!
The AliExpress App: Your Pocket Shopping Companion
Before we move on, let's give a quick nod to the AliExpress mobile app. It's available on both iOS and Android platforms and offers a smoother shopping experience.
Just search "AliExpress" in your app store.
Download and install it.
Log in with your existing AliExpress credentials.
The app even has some exclusive deals that aren't available on the website. Handy, right?
With this, you're more than ready to explore the treasure trove that is AliExpress. In the next sections, we'll delve into how you can save big on your purchases. But for now, happy shopping!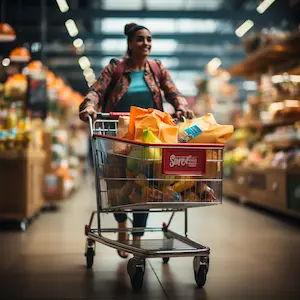 Fast. Profitable. Convenient. AliExpress discounts!
Learn about fresh promo codes, the best purchases, and hot brands faster than others. Save time and money!
Smart Spending on AliExpress: The Irish Way
Ah, the joys of bagging a great deal—nothing compares, does it? Let's get you well-acquainted with the art of saving money on AliExpress. From tracking down coupons to eyeing seasonal sales, we've got some tips and tricks up our sleeves. Grab a notepad; you might want to jot some of these down!
Ongoing and Seasonal Discounts: Keeping Up with the Times
The first rule of Smart Spending Club: always be aware of ongoing and seasonal sales. AliExpress is known for its jaw-dropping discounts during special events like "11.11" (Singles' Day) and Black Friday. But did you know they have smaller sales sprinkled throughout the year?
Monthly Sales: Generally, each month has a themed sale. For example, you might find a "Back to School" sale in September.
Flash Sales: These are limited-time offers that can pop up anytime, so it's good to regularly check the site.
Our Sales Calendar: Bookmark it, memorize it, do whatever you need to do. Our sales calendar is updated continuously to help you plan your shopping around these high-discount days.
Coupons by product category
Unlocking AliExpress Coupons: A Step-by-Step Guide
Coupons are your best friends for saving a few extra euros. Here's how to get them:
AliExpress Coupon Center: This is the official hub for all types of AliExpress coupons. Navigate to this section from the homepage.
Store Coupons: These are offered by sellers and can be found on product pages and store homepages.
Select Coupons: These are rewards you can earn by participating in various promotions.
To apply a coupon, just select it at the checkout page. Easy-peasy!
Spotting and Using Promo Codes: Your Cheat Sheet
Promo codes are another great way to save. Here's where you can find them:
Newsletter Sign-up: Often, signing up for AliExpress newsletters can get you a one-time promo code.
Social Media: Follow AliExpress on social media platforms to catch any promo codes they might share.
Our Site: We often list promo codes, so make sure to check in regularly.
Applying a promo code is as simple as pasting it into the "Promo Code" field during checkout.
AliExpress promo codes for every month
Daily Deals and Exclusive Brand Offers: Don't Miss Out
Last but not least, let's talk about daily deals and brand-specific offers:
Today's Deals Section: Check this daily for new offers that are often time-sensitive.
Brand-Specific Offers: Some brands offer special promotions that can be found on their store pages.
App-Exclusive Deals: Yes, the app comes in handy again with some exclusive offers you won't find on the website.
And there you have it—a treasure chest of savings tips for shopping on AliExpress in Ireland. So, go ahead and fill up that shopping cart; just make sure you're doing it wisely!
Payment Options in Ireland: Know Before You Pay
Let's talk money—specifically, how you're going to part with it when shopping on AliExpress. Don't worry, we're not here to bore you with financial jargon; instead, we want to give you a straightforward guide on what payment methods work best for Irish shoppers and how to avoid those sneaky hidden charges.
Your Payment Choices Explained: What's On The Menu?
Ah, the beauty of online shopping is that you don't have to fumble around for exact change. AliExpress offers a variety of payment options to suit your convenience:
Credit/Debit Cards: Visa, MasterCard, and even American Express are widely accepted. This is often the most straightforward way to pay.
PayPal: A favourite for many due to the extra layer of security and buyer protection it offers.
Bank Transfers: These are also an option, although they can take longer to process.
AliPay: AliExpress's own payment platform. It's safe and sometimes offers additional discounts.
Gift Cards and Vouchers: Got a gift card? Just apply it at checkout.
Remember, the available options might vary depending on the seller, so always double-check before you hit that 'Buy Now' button.
Special access to AliExpress. Just for you!
Get access to your personal page with products specially selected for you
Navigating Extra Charges: Dodging The Curveballs
Nobody likes hidden costs; they're like plot twists in a movie, but far less enjoyable. Here's how to spot and avoid them:
Currency Conversion Fees: If the price is listed in a currency other than euros, your bank might charge you a small fee to convert it. Always check the currency settings on AliExpress and try to set it to EUR to dodge this fee.
Service Charges: Some payment methods, like PayPal, might come with their own service fees. Always read the fine print.
Import Duties: This isn't exactly a hidden cost, but it's often overlooked. You might have to pay import duties when your package arrives in Ireland. The rates can vary, so it's wise to check beforehand.
So, the next time you're about to finalize a purchase, take a moment to consider your payment options and any potential extra costs. After all, a smart shopper is a happy shopper, right?
Alright, armed with this knowledge, you're now more prepared than ever to navigate the financial side of AliExpress. Go forth and shop wisely!
Delivery and Shipping to Ireland: The Journey from Click to Doorstep
Ah, so you've filled up your virtual cart, chosen your payment method, and now you're wondering, "When will my AliExpress treasures arrive?" Don't worry, we've got you covered. This section is all about helping you understand the shipping and delivery aspects of shopping on AliExpress—tailored for us Irish folks, of course.
Exploring Your Shipping Choices: Pick Your Lane
Let's be honest, waiting for a package feels like forever, but knowing your shipping options can make a world of difference. AliExpress offers a variety of shipping methods:
AliExpress Standard Shipping: A balanced option that offers a good compromise between speed and cost.
ePacket: Faster than standard shipping and usually comes with tracking.
Courier Services: Like DHL or FedEx, these are speedy but can be quite costly.
Free Shipping: Takes the longest but, hey, it's free!
Each seller might offer different options, so take a moment to select what suits you best during checkout.
An Post: Your Trusty Mail Carrier
If you're not in a hurry, An Post, Ireland's national postal service, is often the go-to for AliExpress deliveries. It's reliable and you can pick up your packages from the local sorting office if you're not at home for the delivery. Just remember, An Post usually handles packages that come through standard shipping methods, so don't expect express delivery speeds here.
Estimating Your Delivery Timeframe: Mark That Calendar
Delivery times can vary, but here's a general idea:
Standard Shipping: 20-40 days
ePacket: 10-20 days
Courier Services: 5-10 days
Factors like holidays, customs processing, and how far the seller is from Ireland can also affect delivery times, so always consider these variables when you're in a rush.
Tracking Your AliExpress Shipments: Keeping an Eye Out
You don't have to sit by the window waiting for the postman. Most shipping methods on AliExpress offer tracking options. You'll usually receive a tracking number in your order details, which you can use on the AliExpress website or app. For more detailed tracking, you can also enter this number on the An Post website if your package is being delivered through them.
There you have it, your comprehensive guide to AliExpress shipping and delivery in Ireland. Now you can shop with the confidence of a seasoned pro, knowing exactly what to expect every step of the way.
Navigating the Maze of Customs and Taxes: What Irish Shoppers Need to Know
Ah, customs fees and taxes—the "hidden" costs that aren't so hidden if you know where to look. Let's break down the nitty-gritty details of what you might owe when your AliExpress package lands on Irish soil. Trust us, a little knowledge goes a long way in avoiding those unpleasant surprises.
Customs Fees: Revenue Ireland's Cut
First on our list is the customs fee, levied by Revenue Ireland to cover the cost of processing your shiny new imports. The amount is calculated based on the value of your order:
Goods valued under €150: You're in the clear! A customs fee of 0% applies.
Goods valued at €150 or above: A 2.5% customs fee will be tacked on.
So, if you're eyeing a gadget that costs €149, you won't have to worry about this particular fee. Nice, right?
Value-Added Tax (VAT): The Universal Constant
Next up is VAT, a tax that applies to most goods and services sold in Ireland. The rate is a cool 23%. Whether you're buying clothing, electronics, or home goods from AliExpress, this tax will likely be added to your bill.
Other Charges: The Extras
Sometimes, the customs and VAT aren't the end of the story. You might also encounter:
Brokerage Fees: These are charged by a customs broker to help you clear your goods. The fee can vary depending on the broker and the value of your order.
Duty: This is a tax on specific types of goods like alcohol, tobacco, and luxury items. The rates can differ depending on what you're buying.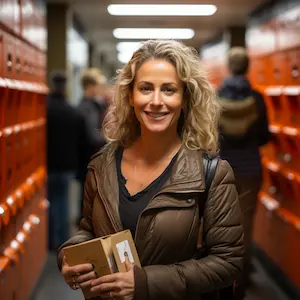 Shop on AliExpress tax-free and duty-free
Constant sale. Goods from local warehouses. Fast delivery, no additional taxes or fees
Real-Life Examples: Crunching the Numbers
Let's put all this info into context with some examples:
Example 1: You order a general merchandise item that costs €150. A 2.5% customs fee applies, adding €3.75 to the bill. VAT at 23% will add another €37.50. All in all, you'll pay €187.50 for your order, including all fees and taxes.
Example 2: This time, you order something worth €200. The 2.5% customs fee adds €5, and VAT contributes an additional €46. Your total? A neat €246, including all the extras.
There you have it! Your guide to navigating customs fees, taxes, and other charges when shopping on AliExpress from Ireland. Now you can truly shop like a pro, knowing exactly what you'll be paying from cart to doorstep.
Irish User Reviews and Tips: The Inside Scoop
So, you're interested in what your fellow Irish shoppers are saying about AliExpress? You've come to the right place. After all, who better to guide you through the maze of online shopping than those who've already been through it?
Gathering Irish User Feedback
From Dublin to Cork, and everywhere in between, we've collected opinions from all corners of the Emerald Isle. Here's the general consensus:
Quality and Value: Most Irish shoppers applaud AliExpress for offering good quality items at a fraction of the price.
Shipping: While shipping times can vary, many have found it reasonable, especially when considering the savings involved.
Customer Service: It's a mixed bag here. Some praise the efficient customer service, while others feel it could be more responsive.
Buyer Protection: This gets the thumbs up all around. Folks appreciate the safety net that AliExpress provides for their purchases.
Advice for AliExpress Rookies in Ireland
So, you're new to this? No worries—everyone has to start somewhere. Here are some tips to get you off on the right foot:
Start Small: If you're new to AliExpress, consider starting with less expensive items. Get the feel of the process and the quality of the products.
Check Seller Ratings: This can't be stressed enough. Always, always, check the ratings and reviews of the seller. It can save you a lot of hassle down the line.
Use Coupons and Promo Codes: If you're not using coupons, you're leaving money on the table. Keep an eye on our continuously updated sales calendar for the latest deals.
Be Patient: Delivery times can vary. Use the tracking options to keep an eye on your orders, but remember, good things come to those who wait.
Armed with insights from your fellow countrymen and women, plus these handy tips, you're all set to become an AliExpress pro in no time.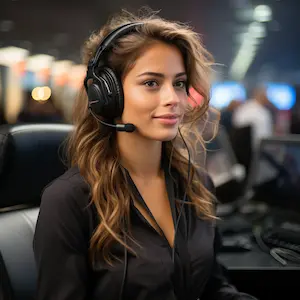 AliExpress Official Support 24/7
Get help from the official support team. Contact an operator right now
The Pluses and Minuses of AliExpress in Ireland: A Balanced View
Alright, so we've covered a lot of ground, haven't we? Now let's get into the nitty-gritty—the good, the bad, and the "uh-oh, I wish I knew that earlier." It's all about making your AliExpress experience as smooth as an Irish cream liqueur.
Building Trust and Secure Shopping
The first thing to consider when shopping on any online platform, AliExpress included, is trust. Here are some ways to ensure a worry-free shopping experience:
Two-Factor Authentication: Enable this feature for an extra layer of security.
Check for the Lock: Always look for the "https" and the padlock symbol in the browser address bar. This ensures that the website is secure.
Use Trusted Payment Methods: Stick with methods that offer buyer protection, like credit cards or PayPal.
By taking these precautionary steps, you can shop with peace of mind, knowing you're protected.
Ensuring Quality in Your Purchases
You don't want to spend your hard-earned euros on something that isn't worth it. So here's how to make sure you're getting top-notch products:
Read Reviews and Check Ratings: Before you hit that "Buy Now" button, take a few moments to read through customer reviews and check seller ratings.
Ask Questions: If you're unsure about something, reach out to the seller. It's better to get clarification before making a purchase.
Compare Products: Don't just settle for the first item you see. Take a little time to compare similar products and prices. You might find a better deal!
Red Flags: What Irish Shoppers Should Be Wary Of
Let's talk about the other side of the coin—things you should be cautious about:
Too-Good-to-Be-True Prices: If a deal seems too good to be true, it probably is. Always double-check to make sure you're not falling for a scam.
Sellers with Low Ratings: A low rating is a big red flag. Steer clear to avoid disappointment.
Lack of Product Information: If the product listing is vague or lacks essential details, consider it a warning sign. Reputable sellers will always provide comprehensive product information.
There you have it—the good, the bad, and the essential tips for navigating AliExpress in Ireland. Keep these pointers in mind, and you'll be a savvy shopper in no time.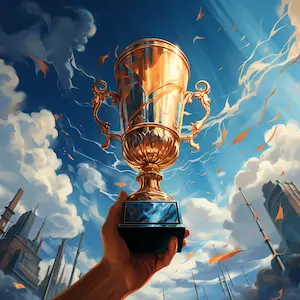 Best Price of the Month! Only Today on AliExpress
Don't miss your chance! Purchase items at the lowest prices!
Alternative Online Shopping Platforms in Ireland: How Does AliExpress Stack Up?
So you're thinking, "AliExpress is cool, but what else is out there?" Great question! Ireland has a variety of online shopping platforms that you might want to explore. Whether you're looking for something specific or just love the thrill of finding a good deal, let's see how AliExpress compares to other e-marketplaces in Ireland.
Comparing AliExpress to Other Irish E-Marketplaces
1. Amazon UK: The Universal Marketplace
Variety: Amazon has an incredibly wide range of products, much like AliExpress.
Delivery: Amazon often offers faster shipping options but may cost a bit more.
Trust: Amazon has a well-established return and refund policy, which may give some shoppers extra peace of mind.
Price: Generally, Amazon's prices can be higher, especially when you factor in shipping costs.
2. eBay Ireland: The Auction House
Variety: eBay offers both new and used items, and you can bid on products if you're feeling lucky.
Delivery: Shipping times and costs can vary greatly depending on the seller.
Trust: eBay offers buyer protection, but always check seller ratings and reviews.
Price: You can find some steals, but remember, you might have to outbid other shoppers.
3. Adverts.ie: The Local Choice
Variety: This platform offers a wide range of items but leans more towards second-hand goods.
Delivery: Most transactions are local, so you can often pick up items yourself.
Trust: The platform is generally safe, but always take precautions when meeting sellers in person.
Price: Prices can be negotiable, making it possible to snag some great deals.
4. DoneDeal: Another Local Gem
Variety: Similar to Adverts.ie, DoneDeal offers a range of new and used items.
Delivery: Again, most transactions are local, but some sellers offer shipping.
Trust: The platform provides safety advice for transactions but always exercise caution.
Price: Haggling is part of the culture here, so don't be shy!
AliExpress: The International Contender
Variety: Enormous. From tech gadgets to fashion, AliExpress has it all.
Delivery: Typically longer shipping times but often offers free shipping.
Trust: Buyer protection and a comprehensive return policy are in place.
Price: Often unbeatable prices, especially during sales events.
Final Thoughts
While AliExpress offers a unique shopping experience and often unbeatable prices, it's always good to have alternatives. Depending on what you're looking for—whether it's faster delivery, local products, or the ability to negotiate prices—you might find another platform that better suits your needs. Each platform has its pros and cons, so why not explore them all? Happy shopping, Ireland!