| | |
| --- | --- |
| Wholesale discounts: | There is |
| Minimum batch: | from $100 |
| Optimal batch: | $200 – 20,000 |
| Negotiations with the seller: | Can be conducted directly |
The AliExpress website has a separate section for wholesale buyers. There you can get a substantial discount when ordering a large batch. Buying goods from China on AliExpress in bulk, you can build your own profitable business.
Visit the wholesale section now
The larger the order, the greater the discount. You can bargain. You can get coupons. There is free shipping from China.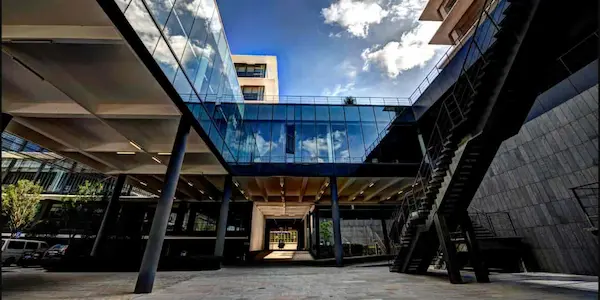 The wholesale price of AliExpress is an opportunity provided by the seller to reduce the cost of goods when buying many of them. But you can also bargain with any seller. You can negotiate with stores. It is allowed to claim a discount on both wholesale and retail lots.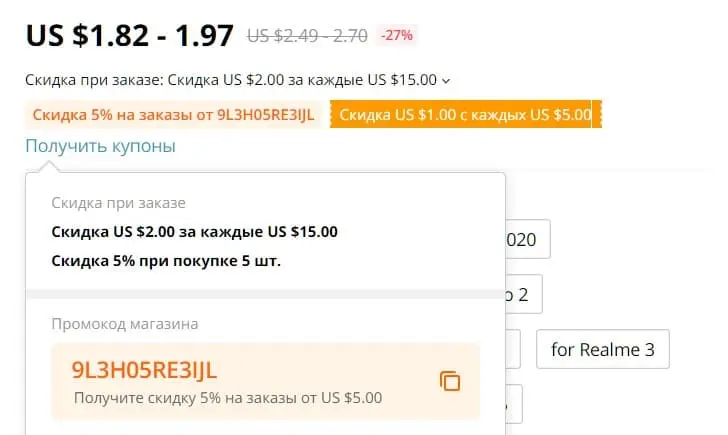 That is, you get the wholesaler discount automatically.
Wholesale section on AliExpress
Products offered by wholesale suppliers are collected in a special section of the site. For the convenience of searching in the official catalog, they are divided into headings. Some of the goods have already passed customs clearance and are on the territory of your country.
AliExpress, the largest foreign marketplace in Russia, has started working with small and medium-sized businesses. The site will become a wholesale supplier for small chains. Delivery and customs clearance will be handled by AliExpress distributor partners.
The wholesale shopping section began working for AliExpress in Russia in July 2019. This was immediately reported to Vedomosti. In 2023, such purchases can be made from any country in the world. And businessmen from Spain, Italy, France, Turkey, Russia can now not only buy but also sell their goods on AliExpress.
The difference between AliExpress and Alibaba in bulk purchases
On Alibaba, you will not find some products and brands presented on AliExpress. And vice versa. What you bought on Alibaba may not be available on AliExpress. Why is that? These are the specifics of doing business in the PRC. We will explain everything now.
The brand and manufacturers in China are usually different companies. One business is manufacturing, for example, women's underwear. And the other one sells it to the USA, Russia, or the EU under its own brand. The manufacturer makes OEM products. Things that other companies put their trademarks on.
AliExpress Official Ranking
Get a discount on the most popular products. Find out what is being bought up on AliExpress right now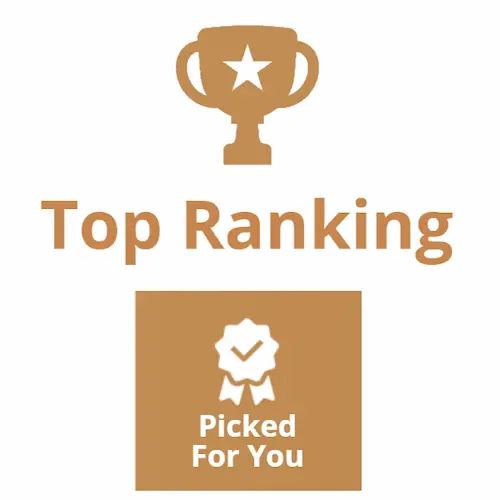 Alibaba is represented (mainly) by manufacturers. And on AliExpress – brands. The manufacturer will sell you a large batch at a low price. Even if you want, it will place your label on the product. But he will not be engaged in advertising, promotion and service support of products in other countries. He is only interested in making large batches of the same product.
A Chinese brand orders a product from a manufacturer under its own name. Engaged in its promotion, advertising. Enters the market, for example, in the USA. It opens its own warehouse, service center, support service there. Makes a website in English. And he sells his goods on AliExpress.
Therefore, if you want to find, say, Finetoo lingerie on Alibaba, you will not succeed. Yes, they sell exactly the same (or very similar) underpants. But without a label to Finetoo. You can order them in bulk at a reasonable price. And even under my own name. But not under the Finetoo brand.
And in order to buy the same underpants, but with the Finetoo label, you need to go to AliExpress. And negotiate there with an official seller. Nothing complicated. The store on AliExpress will offer you a decent discount. You can start selling lingerie in your country. Or even arrange dropshipping. The Chinese are very willing to accept this form of cooperation.
How to buy wholesale on AliExpress
Time Needed : 30 minutes
Brief instructions on how to buy goods for resale in small, medium or large batches on AliExpress.
Find the product you want.

This can be done in two ways. Or through the usual AliExpress search form. Or through the wholesale section. In the first case, you will need to enter the name of the product in the search form. In the second, select the things you are interested in from the list.

Check if the seller has enough items.

Each product card on AliExpress indicates its quantity in stock. This is the most important metric for bulk purchases. If the seller has few items, it is unlikely that he will be able to offer you a wholesale price. And vice versa, if the stocks are large, it makes sense to take a large batch from this very place.

See what kind of discount on purchases on AliExpress in bulk you can get automatically.

If the store is interested in selling wholesale lots, it has put up automatic discounts or coupons. You can find out how the price will change when the number of items in the order increases.
To do this, you need to click on the yellow plate "Discount…." located immediately below the price of the product. If this plate is not present, then the seller has not adjusted the wholesale prices.

Check the shipping terms when buying wholesale on AliExpress.

Delivery terms may vary. The most important are the possibility of free delivery, the time frame and the country from which the goods will be sent. All of these parameters are subject to change, depending on the batch size. If the order is shipped from your country, there is no need for customs clearance.
Select the quantity of goods you need by clicking on "-" and "+". See how conditions change.

If you are not happy with the terms, try bargaining.

To do this, contact the seller and tell him which batch and which product you want to buy. The text of the message can be typed in Russian. AliExpress will automatically translate it into the language that the seller understands. Feel free to offer your terms.
For example, you can offer a store to reduce the price by 50%. The Chinese love to bargain. It is not customary for them to agree to the first proposal. And it is not accepted to refuse right away. Therefore, you may need to write several messages. Until you agree on the price.

If the proposed conditions do not suit you, try looking for the same product in another store.

To do this, copy the name of the product or brand into the search bar. You can use the image search. Or see similar products at the bottom of the page. If you add a product to your cart or to "My wishes" (but will not check out), the site will give you at least 10 offers of similar things. You can negotiate simultaneously with several sellers offering the same product.


If the offer suits you, place an order.

Click "buy" or go to your shopping cart. If you have placed an item in your shopping cart. If you were negotiating with the seller, he could create a commodity item especially for you. Make sure you choose this one. In any case, check the terms of delivery again before paying. Check the price, the number of items in the order and the delivery terms.
If everything fits together, make a wholesale purchase on AliExpress.
Tools
Wholesale section or search form.
AliExpress small wholesale
If you take more than 1 piece of one type of product, this is already a small wholesale on AliExpress. Or if you buy several items in the same store. In each case, you can qualify for a discount or coupon. Wholesale conditions are determined by the store.
The owners of all stores on AliExpress are interested in large sales. Therefore, a wholesale customer for them is an important and very necessary person. A product can cost as little as $0.01. Buying 20 units of such a product will be considered a small wholesale. Even though the total order amount is only $0.20
Wholesale hypermarket
So far, such a section on AliExpress has not yet been opened. The current hypermarket on AliExpress is Tmall. But there is no wholesale trade. Tmall is a retail space for major brands. As soon as the situation changes, we will inform you immediately. Follow the news from AliExpress on PoKupar.
Shipping with AliExpress wholesale
It is carried out by the same services as AliExpress free shipping. But there are important nuances.
Free shipping of goods below $1 is not always possible
Small and inexpensive goods are delivered free of charge with AliExpress. If their cost does not exceed $5. And they fit in an envelope. But this rule does not work for bulk deliveries. The point is that Chinese sellers use the Treaty of Bern.
According to this agreement, national postal operators must deliver letters from developing countries free of charge. The PRC is still considered a developing country. Therefore, the Russian Post or Ukrposhta are obliged to deliver letters from China free of charge. But if we are talking about a bulk order. The action of the convention does not apply to him.
Not every delivery service will handle heavy or bulky goods
By changing the number of items in the order, you will see which delivery service you can choose. Be careful. In some cases, shipping costs may exceed the value of the goods themselves.
Customs clearance
Always pay attention to which country the goods are coming from. If the country is not specified, then the order will be sent to you from China. The customs clearance conditions depend on which country you are ordering from. Feel free to ask the seller what they will write in the accompanying documentation.
What products are profitable to buy in bulk on AliExpress
The most profitable thing is to create an assortment. For example, you sell smartphone cases. You have 10-15 running models that you take in large wholesale. But the store needs to create a large assortment. This drives sales. Therefore, it will be beneficial for you to buy wholesale covers of 200 different types on AliExpress. Two or three pieces of each type.
On AliExpress, it is most profitable to make wholesale purchases in the amount of $100 to $20,000.
Wholesale children's clothing
The most popular product. The Chinese sew things that are very similar to the products of famous brands. They make children's clothes in a very large assortment. Many small entrepreneurs in the Russian Federation, Ukraine and Belarus completely from their range of children's clothing on AliExpress.
Jewelry
China is the world's leading costume jewelry manufacturer. It is very profitable to order this category. Keep an eye on the price, it may change from season to season. Pay attention to the material from which your chosen jewelry is made.
Underwear
The selection of lingerie on AliExpress is very large. But the quality is not always good. Read reviews carefully.
Lighters
It is beneficial to take only rare or special lighters. The most popular models are transported in shipping containers. On AliExpress, you will not buy them at a competitive price in small wholesale. But if we are talking about expensive, stylized or rare lighters, then you can take.
Pantyhose
Pantyhose are also transported by sea. Therefore, it is possible to take them to AliExpress in bulk only for the assortment. If you are offered a very low price, read the reviews. Make sure the seller has a high rating and a lot of followers. Otherwise, you can get too thin pantyhose. It will be difficult to resell them.
Socks
It is profitable to buy socks on AliExpress only in bulk. It's too expensive at retail. And if the host is a set of 50 pairs or more, the price turns out to be normal. To make the purchase as profitable as possible, the entire batch must be ordered in one store.
Headphones
It is profitable to buy only headphones from well-known Chinese brands in bulk. Cheap nouns are brought by sea. It's hard to compete with them.
Clothes, shoes, bags on AliExpress wholesale
This is a very large section. It is difficult to say something definite here. Some things are profitable to carry, some are too expensive. Exotic is the cheapest. And goods that are bought to expand the range.
AliExpress Coupon Center
Active coupons for old users. Fixed discount on all products