Your Roadmap to Smart Shopping on AliExpress in Lebanon
| | |
| --- | --- |
| Language: | العربية |
| Payment: | LBP ( Lebanese Pound ) |
| Delivery: | 25-65 days |
Hey there, savvy shopper! If you're in Lebanon and curious about diving into the world of AliExpress, you've landed on the perfect guide. From the latest tech to the trendiest fashions, AliExpress has a bit of everything. But before you start filling up that virtual cart, we've got insider tips that could make your shopping spree even more rewarding. Let's dive in!
On this page:
Step-by-Step: How to Shop on AliExpress from Lebanon
Setting Your Language, Currency, and Country
First things first—let's make sure you're shopping comfortably. AliExpress is quite adaptable, so tailoring your language and currency settings is a breeze. Here's how:
Language: The platform lets you toggle between English and Arabic. You'll usually find this option at the top-right corner of your screen.
Currency: To avoid the number-crunching confusion, switch the currency display to either Lebanese Pound (LBP) or USD. Look for the currency symbol at the top of the page to make the switch.
Country: Make sure Lebanon is set as your delivery destination. This ensures you only see products that can actually make their way to you.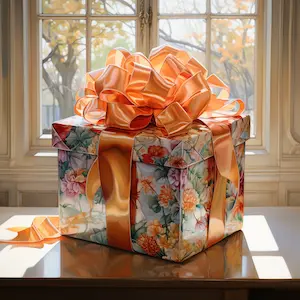 Get a gift for registering on AliExpress
Choose a gift for yourself for coming to the site. Let AliExpress pay for your first purchase
Creating Your AliExpress Account
If you're new to AliExpress, you'll need an account. Here's the quick and easy way to set one up:
Hit the 'Sign Up' Button: This is usually found at the top-right corner of AliExpress' homepage.
Select How to Sign Up: Use your email, mobile number, or even your social media accounts.
Choose a Secure Password: You know the drill—make it secure but memorable.
Verify: A verification code or link will be sent your way. Click on it, and voila, you're in!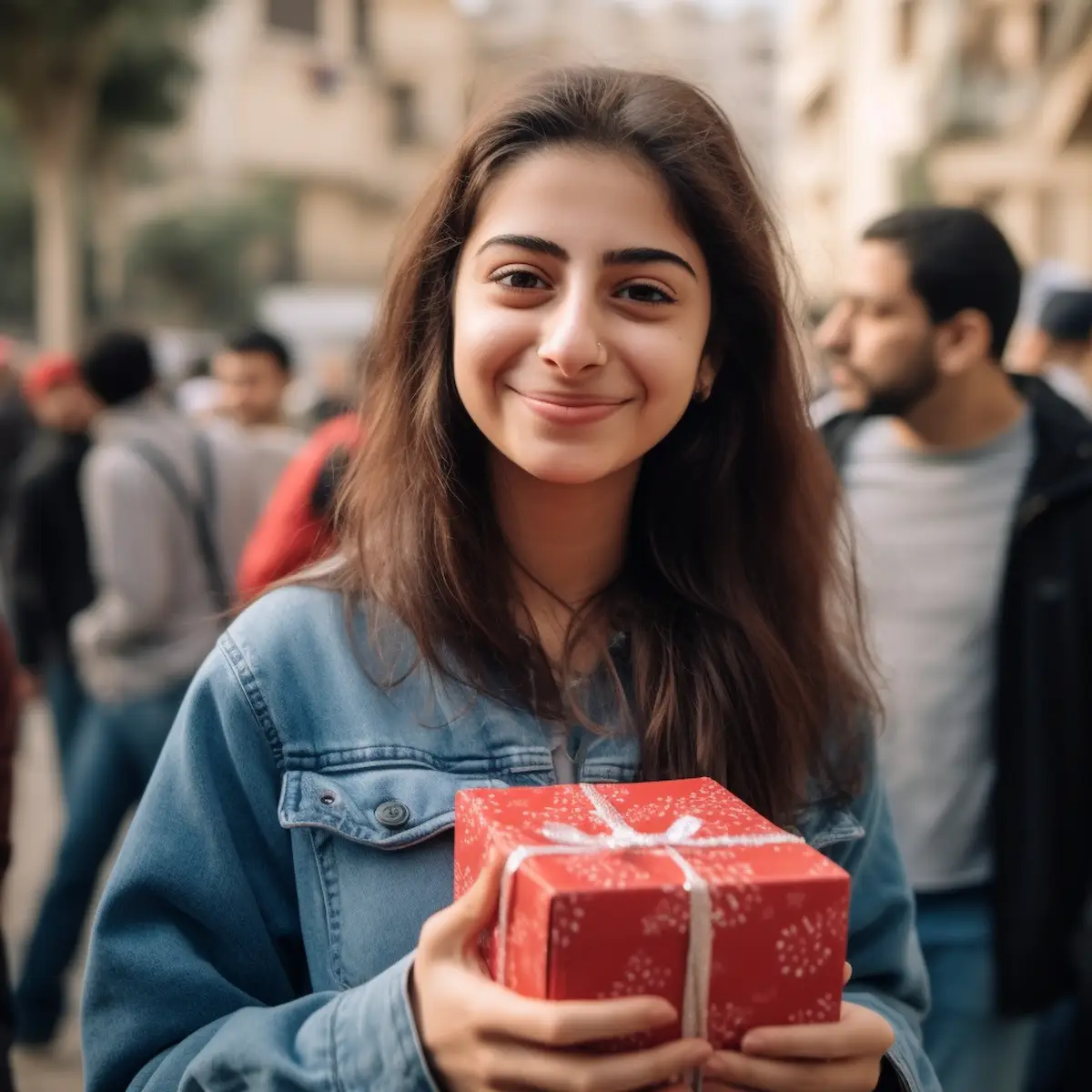 Accurately Entering Your Shipping Address
So, where should all these goodies be delivered? Let's get your address set up:
Go to 'My Account': You'll find this at the top-right corner.
Navigate to 'My Shipping Address': This is where you'll input your delivery details. Include landmarks or special instructions to help your delivery person find you.
Your First AliExpress Purchase: A Lebanese Guide
Ready to make your first purchase? Follow these steps to ensure a smooth transaction:
Find Your Item: Use the search function or sift through the categories.
Check Reviews and Ratings: Always a smart move before you hit 'Add to Cart'.
Select Specifications: Choose your preferred color, size, or model.
Checkout: Click 'Buy Now' or 'Add to Cart' and proceed to review your order details.
Downloading the AliExpress App
For an even smoother shopping experience, don't forget the AliExpress mobile app. It's easy to use and sometimes offers exclusive deals:
Search for AliExpress in Your App Store: Simply hit download and install.
And there you go! You're now geared up to enjoy a shopping spree on AliExpress.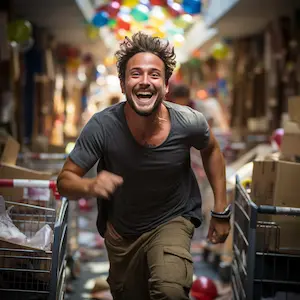 AliExpress Discounts: 48 Hours of Hot Deals!
Discover the popular items other shoppers around the world are choosing. Hurry up and buy!
Smart Shopping: How to Save Big on AliExpress
So, you've got the basics down—fantastic! But let's be honest, who doesn't love a good bargain? In this section, we'll share the secrets to becoming an AliExpress discount ninja. Ready? Let's unlock some savings!
Ongoing and Seasonal Sales: A Shopper's Paradise
First things first, you'll want to know when the big sales hit. AliExpress has sales events that pop up now and then, and then there are those that come around annually. Trust us, you don't want to miss these:
Flash Sales: Limited time, limited stock. Keep your eyes peeled.
Anniversary Sales: These are AliExpress's way of celebrating its birthday, but you get the gifts in the form of crazy discounts.
Holiday Sales: Think Black Friday, Cyber Monday, and even Singles' Day in China.
We keep a regularly updated sales calendar right here at PoKupar, so you'll always know when it's time to shop till you drop.
Coupons by product category
Navigating AliExpress Coupons: Your Ticket to Extra Savings
Coupons on AliExpress work a bit differently, but once you get the hang of it, you'll be racking up the savings. Here's how:
Seller Coupons: These are offered by individual sellers and are valid only for items in that specific store.
AliExpress Coupons: These can be used in any store on AliExpress.
Select Coupons: These are a bit more restrictive and can only be used for a collection of items.
To find coupons, look under the product description or visit the 'Coupons' section on the homepage.
Promo codes are like the secret sauce of savings. They can be applied at checkout for an extra discount:
Newsletter Sign-Up: Occasionally, AliExpress sends out promo codes to their mailing list.
Social Media: Follow AliExpress and sellers on social platforms for exclusive codes.
Our Very Own PoKupar: We regularly post validated promo codes. So, keep checking in!
Daily Deals and Brand-Specific Offers: Don't Miss Out
Last but not least, let's talk about the daily deals and brand-specific offers:
Flash Deals: These are 24-hour sales that offer significant discounts.
Brand Promotions: Some brands offer exclusive discounts for a limited period. If you have favorite brands, this is the time to shop.
And there you have it! With these tips in your pocket, you're not just shopping; you're shopping smart.
AliExpress promo codes for every month
Payment Methods in Lebanon: What You Need to Know
Alright, you've filled your cart and are ready to check out, but wait—how exactly are you going to pay for all these fabulous finds? Not to worry, we've got you covered.
Available Payment Options: Choices, Choices!
AliExpress offers multiple payment options to cater to the diverse needs of its global customer base. For our Lebanese friends, here are some common methods:
Credit/Debit Cards: Visa, MasterCard, and even American Express are widely accepted.
PayPal: Quick, easy, and secure, PayPal is another popular choice.
Wire Transfers: More traditional but still used by some.
Remember to check with individual sellers as they might have specific preferences.
Decoding Extra Charges: No Surprises Here
We all hate hidden fees, don't we? Here's how to avoid them:
Currency Conversion Fees: If you're shopping in a different currency, your bank might charge a conversion fee.
Transaction Fees: Some payment methods come with a small processing fee.
Always check the final amount before confirming the payment. Transparency is key.
AliExpress Sale: Secret Discounts Await You!
Discover a world of secret deals and discounts, available to our customers only. Don't miss out!
Shipping and Delivery to Lebanon: The Essentials
You've made the payment, and now you're excited to get your hands on your purchase. But how long will it take, and what shipping options do you have? Let's dive in.
Shipping Options and What to Expect: Patience is a Virtue
AliExpress offers several shipping options to Lebanon:
AliExpress Standard Shipping: A balanced option in terms of speed and cost.
EMS: Faster but more expensive.
Free Shipping: Takes longer but hey, it's free!
LibanPost: Your National Postal Service
Many Lebanese shoppers opt for LibanPost, the national postal service, for receiving their AliExpress packages. It's reliable and has multiple pickup locations across the country.
Estimating Your Delivery Time: The Waiting Game
Standard Shipping: Usually takes about 20-40 days.
EMS: 10-20 days but could be quicker.
Free Shipping: The timeline can vary, sometimes taking up to 60 days.
Package Tracking Made Easy: No More Guessing
You can track your AliExpress orders easily:
AliExpress Account: Log in and go to 'My Orders.'
Email Updates: AliExpress sends tracking info via email.
LibanPost Tracking: If you're using LibanPost, their website also offers a tracking service.
There you go! You're now well-equipped to navigate the nitty-gritty of AliExpress shopping in Lebanon.
Navigating Customs in Lebanon: A Handy Guide to Extra Costs
So, you're all set to hit the 'Buy Now' button on AliExpress, but wait a minute! What about those additional costs like customs fees and taxes? Don't worry; we've done the homework for you. Let's break it down:
Understanding Customs Fees: More Than Just a Number
Customs fees are levied by the General Directorate of Customs of Lebanon. They help cover the cost of processing imported goods. The rate is determined by the value of your purchase:
Under LBP100,000: Good news! You won't have to pay any customs fees.
LBP100,000 or More: Brace yourself for a 10% customs fee on the value of your goods.
VAT: The Unavoidable Add-On
Value-added tax, or VAT, is another charge you'll encounter. In Lebanon, the standard VAT rate is 11%, applicable to most goods and services.
The Other Culprits: Brokerage Fees and Duty
Apart from customs fees and VAT, you might also be hit with:
Brokerage Fees: These are charged by a customs broker to help you navigate the import process. The fee varies depending on the broker and the value of your order.
Duty: This is a tax on specific goods like alcohol, tobacco, and luxury items. The rate varies based on the type of product.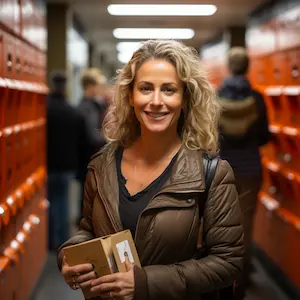 Shop on AliExpress tax-free and duty-free
Constant sale. Goods from local warehouses. Fast delivery, no additional taxes or fees
Real-World Examples: Know Before You Buy
Let's put this into perspective with some examples:
Order Value: LBP100,000

Customs Fee: 10% of LBP100,000 = LBP10,000
VAT: 11% of LBP100,000 = LBP11,000
Total Extra Cost: LBP21,000
Final Price: LBP121,000

Order Value: LBP200,000

Customs Fee: 10% of LBP200,000 = LBP20,000
VAT: 11% of LBP200,000 = LBP22,000
Total Extra Cost: LBP42,000
Final Price: LBP242,000
So the next time you're shopping on AliExpress from Lebanon, keep these extra costs in mind.
Returns and Buyer Safety: Know Your Rights in Lebanon
We've all been there—excitedly opening a package only to realize the item isn't what we expected. Or worse, it arrives damaged! That's why understanding return policies and buyer protections is crucial. Let's dive into what AliExpress offers to Lebanese shoppers.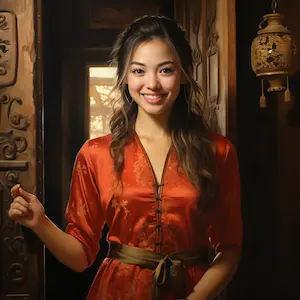 Special access to AliExpress. Just for you!
Get access to your personal page with products specially selected for you
AliExpress Return Policies: The Lebanese Perspective
If you're shopping from Lebanon, AliExpress offers a return policy that's pretty straightforward. Here's the scoop:
Time Frame: Generally, you have up to 15 days after receiving the item to request a return.
Shipping Costs: Most times, you'll have to bear the return shipping cost unless the item is faulty or not as described.
Refunds: Once the item is received and inspected, a refund is usually processed within 3-5 business days.
Safety First: AliExpress Buyer Protection Measures
AliExpress takes the safety of its buyers seriously. Here's how they've got your back:
Full Refund: If your item doesn't arrive within the delivery time promised, you're eligible for a full refund.
Partial Refund: If the item arrives but is significantly different from the description, you can opt for a partial refund and keep the item.
Secure Payments: AliExpress uses advanced encryption to keep your payment details secure.
Reaching AliExpress Customer Service in Lebanon: Your Go-To Guide
Sometimes you've got questions that need answers or issues that require immediate attention. Knowing how to reach out to AliExpress customer service is key.
How to Connect with AliExpress Support
For Lebanese residents, there are a few ways to get in touch:
Live Chat: Available 24/7, this is the quickest way to resolve most issues.
Email Support: If your concern isn't urgent, you can email customer service for a detailed response.
Social Media: AliExpress is active on platforms like Twitter and Facebook, where they occasionally assist with customer queries.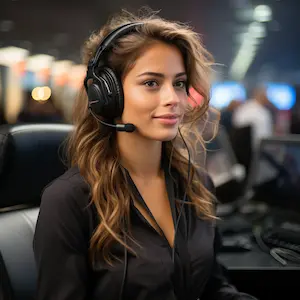 AliExpress Official Support 24/7
Get help from the official support team. Contact an operator right now
Is AliExpress Around the Corner? Local Offices in Lebanon
As of now, there is no official AliExpress office in Lebanon. However, for those in the Middle East, the closest regional office is located in France:
France Office (serves the Middle East and North Africa):

3rd floor 5 rue d'Athènes 75009 Paris France
So there you go! Whether you're wondering about returns, worried about safety, or just want to know how to reach out for help, this guide has got you covered.
Reviews and User Experience in Lebanon: The Inside Scoop
Sometimes, the best way to know if a service is worth your time and money is to hear it straight from the horse's mouth. So let's see what Lebanese AliExpress users have to say!
What Lebanese Shoppers Are Saying
The Positive: Most Lebanese shoppers appreciate the variety and affordability of products on AliExpress. The availability of unique items not found locally is a big draw.
The Negative: On the flip side, some users have mentioned delivery delays and the occasional product that doesn't match its description.
The Neutral: A good number of reviews also speak to the 'hit or miss' nature of buying from different sellers. The key takeaway? Always check seller ratings and read reviews.
Advice for AliExpress Newbies in Lebanon
Start Small: If you're new to AliExpress, maybe don't start with a high-ticket item. Test the waters with something less expensive.
Compare Prices: Use our constantly updated sales calendar to ensure you're getting the best deals.
Check for Coupons: Seriously, who doesn't love a discount? Always look for coupons before checking out.
AliExpress: The Good, The Bad, and The Ugly
Every rose has its thorns, right? Here's what you need to know to make the most out of your AliExpress shopping experience in Lebanon.
Building Trust and Quality Assurance
Read Reviews: Previous buyer reviews can be a goldmine of information about the product quality.
Check Ratings: Always opt for sellers with high ratings and a large number of orders.
Use Secure Payment Methods: Stick to the payment methods recommended by AliExpress for added security.
Safety Alerts: What to Watch Out For in Lebanon
Phishing Scams: Be cautious of unsolicited emails claiming to be from AliExpress.
Check Return Policies: Always read the return policy of the seller before making a purchase.
Avoid Public Wi-Fi: For the love of security, please avoid making purchases over public or unsecured Wi-Fi networks.
And there you have it, Lebanon! With these tips and insights, you're not just shopping—you're shopping smart. From understanding what fellow Lebanese think of AliExpress to ensuring your purchases are secure, this guide aims to make your AliExpress shopping spree as smooth as possible. Happy shopping!