Your Complete Guide to AliExpress Shopping in Libya
| | |
| --- | --- |
| Language: | العربية |
| Payment: | LYD ( Libyan Dinar ) |
| Delivery: | 25-65 days |
Hey there, savvy Libyan shoppers! Are you curious about diving into the endless world of AliExpress but don't know where to start? Well, you're in luck! This is your one-stop guide to navigating the AliExpress maze right from Libya. We'll cover everything from setting up your account to making your first purchase, all while giving you tips on how to save big. So, let's get started, shall we?
On this page:
Navigating AliExpress from Libya
Setting the Language, Currency, and Country of Delivery
Before you go on a shopping spree, let's customize the AliExpress experience to suit your Libyan needs:
Language: Most browsers will automatically translate the page for you, but you can also manually set it by clicking on the 'Language' button at the top-right corner of the homepage.
Currency: To see prices in Libyan Dinar, go to 'Currency' next to the 'Language' button and select 'LYD'.
Country of Delivery: Make sure to set this to 'Libya' so that AliExpress can show you products that ship to your location.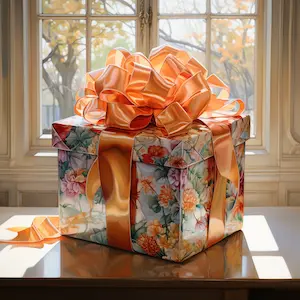 Get a gift for registering on AliExpress
Choose a gift for yourself for coming to the site. Let AliExpress pay for your first purchase
Opening Your AliExpress Account
You can't dive into the shopping pool without getting your feet wet first. Here's how to set up your AliExpress account:
Visit AliExpress: Go to the AliExpress website and click on 'Join' at the top-right corner.
Email or Mobile Number: You can register with either. Make sure it's one you use frequently.
Create a Password: Make it strong for security but memorable for convenience.
Verification: You'll receive a code for email or mobile verification. Enter the code to complete the process.
Congrats, you're now an official AliExpress member!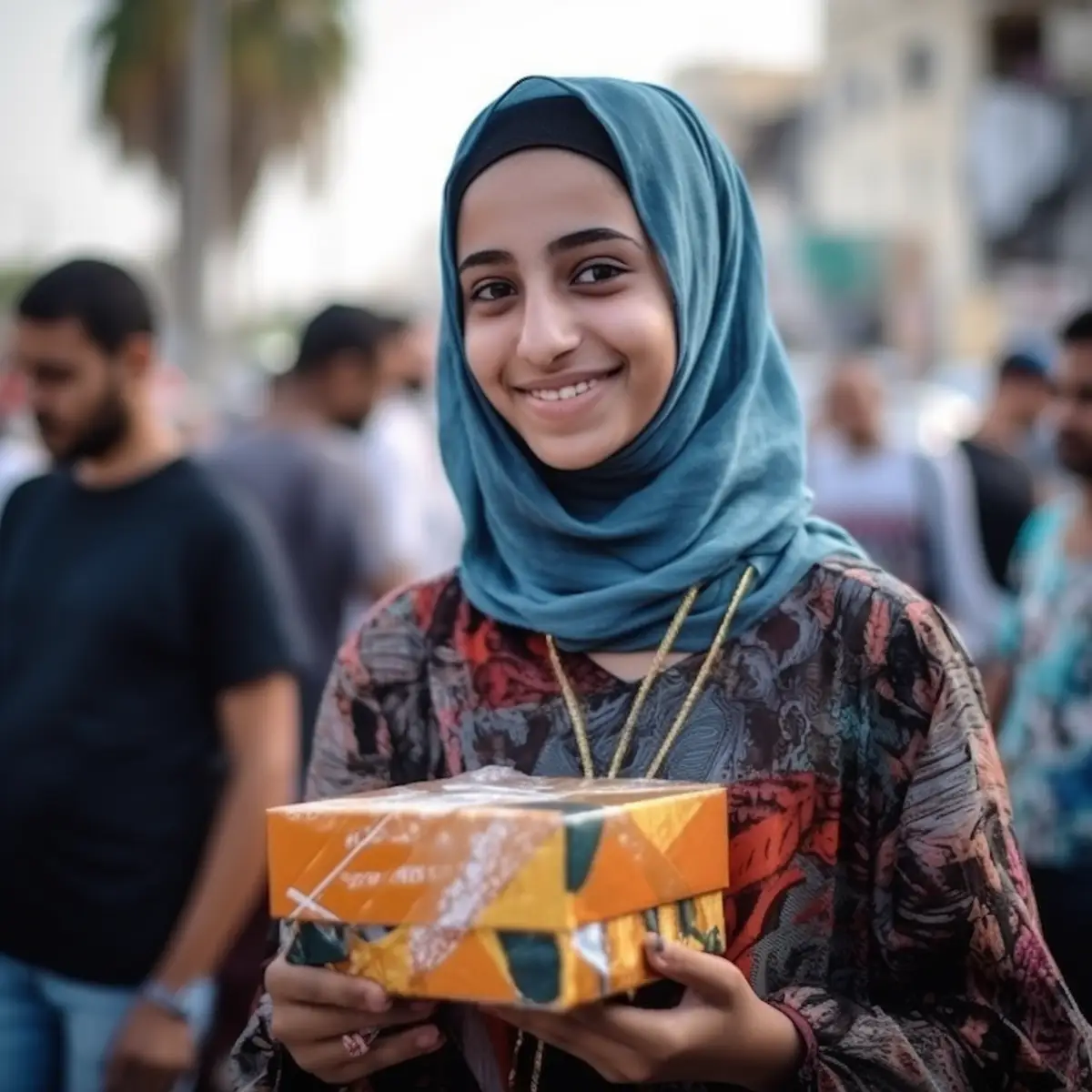 Inserting Your Shipping Details
Alright, you're in! Now, to make sure your packages find their way to your Libyan home, you'll need to enter some details:
Go to 'My AliExpress': It's under your profile icon.
Address Book: Click on it to add or edit your shipping details.
Important Info: Add your full name, Libyan address, and contact number. Double-check for any errors!
Your First AliExpress Purchase: A Libyan Guide
Finally, the moment you've been waiting for—making your first purchase! Here's how to go about it:
Search and Select: Use the search bar or categories to find what you're looking for.
Read Reviews: This is crucial. See what other buyers are saying.
Add to Cart: Found what you like? Add it to your cart.
Checkout: Click on the cart icon and review your items.
Payment: Choose your preferred payment method and confirm the order.
And there you go! You've just made your first AliExpress purchase.
AliExpress Mobile App: How to Get It
Let's make shopping even more convenient. The AliExpress app brings the marketplace to your fingertips:
Download: Head over to Google Play Store or Apple App Store and search for 'AliExpress'.
Install: Click on 'Install' and wait for the magic to happen.
Open and Explore: Once installed, open the app, log in, and you're good to go!
Now, you can shop anytime, anywhere, right from your phone.
How to Save Big on AliExpress
Who doesn't love a good bargain, right? With a marketplace as massive as AliExpress, there are always opportunities to save some hard-earned cash. Let's dive into how you can become a saving superstar!
Routine and Special Sales: Don't Miss Out
First things first, AliExpress has a ton of sales throughout the year. Here's the scoop:
Daily Deals: Keep an eye on the homepage. They regularly feature daily flash sales where products are discounted for a short period.
Seasonal Sales: Think Black Friday, Cyber Monday, and the big AliExpress Anniversary Sale. These are the times when you can save big!
Category Sales: Sometimes, specific categories like 'Fashion' or 'Electronics' will have their own sales.
 Pro Tip: Don't forget to check out our continuously updated sales calendar to never miss out on any AliExpress sales!
Coupons by product category
How to Spot and Utilize AliExpress Coupons
Coupons are like the cherries on top of a discounted cake. But where do you find them? Here's how:
Coupon Center: AliExpress has a dedicated section for coupons. Just click on 'Coupons' in the main menu.
Product Page: Sometimes sellers offer coupons directly on the product page. Just click to claim!
Cart: Occasionally, you'll find coupons waiting for you right in your cart.
To use a coupon, simply select it during the checkout process. It will automatically be applied to your purchase.
Discovering Promo Codes: Your Money-Saving Guide
Promo codes are another way to shave off a few extra bucks:
AliExpress Social Media: Follow AliExpress on social media platforms for exclusive codes.
Newsletters: Sign up for AliExpress newsletters. They often contain promo codes.
Third-Party Websites: Some websites specialize in gathering promo codes for various online stores, including AliExpress.
Once you get a code, enter it in the 'Promo Code' box at checkout, and voilà, instant savings!
AliExpress promo codes for every month
Everyday Savings Hacks and Brand-Specific Promos
If you thought we're done, think again! Here are some additional ways to save:
Bundle Deals: Some sellers offer discounts for buying items in bulk or in a bundle.
New User Deals: Are you new to AliExpress? Look out for special new user coupons and discounts.
Store Followers: Many stores offer exclusive discounts to their followers. Just click 'Follow' on the store's page.
Compare Prices: Different sellers may offer the same product at different prices. Always compare before you buy!
And that's your crash course on saving big on AliExpress.
Payment Methods: A Libyan Perspective
Your Payment Options Explored
Ready to check out your cart? Let's talk about how you can pay for your AliExpress purchases in Libya. You'll find a range of payment options, but here are some of the most commonly used:
Credit/Debit Cards: Visa and MasterCard are generally accepted.
E-Wallets: Services like PayPal are also an option.
Bank Transfers: Some Libyan banks allow direct transfers to international sellers.
Remember, availability might differ based on the seller and the product, so always double-check before you proceed to payment.
We've all been there—unexpected fees that suddenly appear and throw off your budget. Here's what you should look out for:
Currency Conversion Fees: If you're not paying in Libyan Dinar, your bank might charge a conversion fee.
International Transaction Fees: Since AliExpress is based in China, some banks charge an international fee.
The best way to avoid these is to read the fine print and possibly consult with your bank to clarify any additional charges.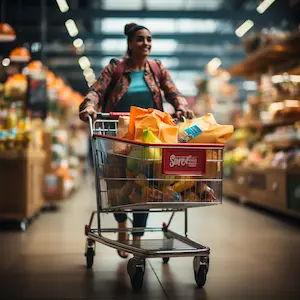 Fast. Profitable. Convenient. AliExpress discounts!
Learn about fresh promo codes, the best purchases, and hot brands faster than others. Save time and money!
Shipping and Delivery to Libya
Shipping Alternatives: What's On Offer
Okay, you've made your purchase. Now, how is it going to get to you in Libya? AliExpress offers several shipping options:
AliExpress Standard Shipping: A balance between cost and delivery time.
Courier Services: Faster but usually more expensive options like DHL and FedEx.
Free Shipping: Some sellers offer this, but it often takes longer.
Libyapost: Your National Postal Service
If you're looking to use local services, Libyapost is an option. While it may take a bit longer for your package to arrive, it's a reliable and cost-effective choice for many shoppers.
Estimated Time of Arrival: What to Expect
The time it takes for your order to arrive can vary. Here are some general guidelines:
AliExpress Standard Shipping: Usually takes about 20-40 days.
Courier Services: Typically between 7-15 days.
Libyapost: Expect it to take a bit longer, around 25-50 days depending on various factors.
How to Keep Tabs on Your Purchases
You don't have to be in the dark about your package's whereabouts. Here's how to track your order:
Order Page: Go to 'My Orders' in your AliExpress account.
Tracking Number: Once your order ships, you'll get a tracking number.
Use the Tracking Number: You can use this number to track your package through various tracking websites or directly through AliExpress.
And there you have it—your comprehensive guide on payments, and shipping and delivery to Libya. Up next, we'll be covering AliExpress's return policies and how you can be a smart and secure shopper.
Navigating Customs and Extra Fees: What Libyan Shoppers Should Know
So, you've picked out some awesome stuff on AliExpress, and you're excited to get it all delivered to your doorstep in Libya. But wait, there's more to the final price tag than meets the eye. Let's break down what kinds of additional costs you might encounter and how to calculate them.
Customs Fees
When you're shopping internationally, customs fees can sneak up on you. In Libya, these fees are managed by the Libyan Customs Authority. Here's the deal:
For items valued at less than LYD100, there's no customs fee. Score!
If your items are worth LYD100 or more, a 10% customs fee will be applied.
Value-Added Tax (VAT)
Almost everything you buy in Libya is subject to VAT, and international purchases are no exception. The VAT rate is 18%, so make sure to factor that into your budget.
Other Charges
Customs and VAT aren't the only players in the game. You might also have to deal with:
Brokerage Fees: These are fees a customs broker might charge to help you clear your items through customs. This can vary based on the value of your order and the broker you're using.
Duty: Some items like alcohol, tobacco, and luxury goods have additional taxes called duties. The amount varies based on what you're buying.
Putting it All Together: Examples
Let's make this real simple with some examples:
Scenario One: You buy an item for LYD100. It falls under general merchandise, so a 10% customs fee is applied. Add 18% for VAT, and your final cost is LYD118.
Scenario Two: You splurge a little and buy something for LYD200. Again, it's general merchandise, so you're looking at a 10% customs fee and an 18% VAT. In this case, your total comes to LYD236.
There you have it, folks! It's always better to know these things upfront so you're not hit with surprises later. Add these extra costs into your budget, and you'll be a savvy, well-prepared shopper. Stay tuned as we cover more about AliExpress's return policies and tips for a secure shopping experience.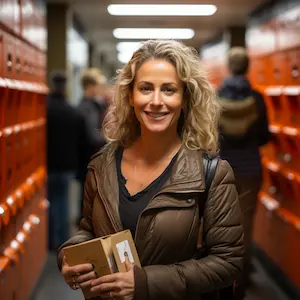 Shop on AliExpress tax-free and duty-free
Constant sale. Goods from local warehouses. Fast delivery, no additional taxes or fees
Making Returns and Buyer Safeguards: The Safety Net You Didn't Know You Had
So, you've got your AliExpress package, but something's not quite right. Maybe it's a wrong size, or perhaps it's not what you expected. Don't worry; AliExpress has got you covered. Let's talk about how you can make returns and what safeguards are in place to protect you, the buyer.
AliExpress Return Protocols
First thing's first—how do you send something back? Here's the step-by-step:
Initiate the Return: Go to 'My Orders' and click on 'Return' next to the item you wish to send back.
Contact the Seller: Before shipping the item, it's advisable to talk to the seller and clarify any doubts you may have.
Ship the Item: Once you have the go-ahead from the seller, pack the item securely and send it back.
Here's what to expect:
Refund: Once the seller receives the returned item and confirms its condition, your refund will be processed.
Shipping Costs: Usually, you'll be responsible for return shipping costs unless the item arrived damaged or was not as described.
How AliExpress Safeguards Shoppers
AliExpress has several layers of buyer protection to give you peace of mind:
Dispute Resolution: If there's an issue with your order, you can open a dispute. AliExpress will mediate between you and the seller.
Money-Back Guarantee: If your item doesn't arrive within the seller's estimated delivery time, you can apply for a full refund.
Authenticity Guarantee: For certain categories like electronics and watches, AliExpress guarantees the authenticity of the products.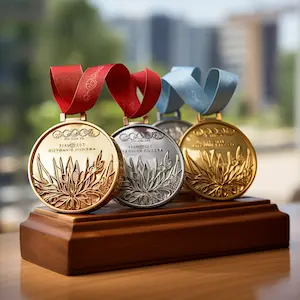 AliExpress Ratings – Best Products Today!
Get access to the most popular items. Discover what other shoppers are choosing
Reaching Out to AliExpress Customer Support in Libya
Need to talk to someone at AliExpress about an issue? You've got options.
How to Communicate with Customer Service
Here are the various channels through which you can reach out:
Live Chat: Available 24/7 on the AliExpress website.
Email: You can send an email through the 'Contact Us' section on the website.
Help Center: It has answers to most common queries, so it's worth a look before reaching out.
AliExpress in Libya: Local Offices
As for local offices, AliExpress doesn't have a specific office in Libya. However, for issues pertaining to France, Israel, the Middle East, and North Africa regions, you can contact:
France Office:
3rd floor
5 rue d'Athènes
75009 Paris
France
There you go! Whether it's making a return or getting some extra help, AliExpress offers plenty of support to make your shopping experience as smooth as possible. Stay tuned as we dive into user reviews and tips for shopping smartly and securely.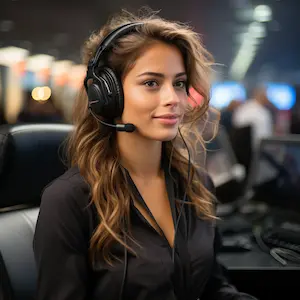 AliExpress Official Support 24/7
Get help from the official support team. Contact an operator right now
Libyan Reviews and User Insights: The Inside Scoop
Ever wonder what your fellow Libyans think about shopping on AliExpress? Let's delve into the reviews and get some local insights that could be beneficial for you.
What Libyans Are Saying
We've scoured forums, social media, and review sites to compile some of the most common sentiments from Libyan AliExpress shoppers:
Positive Vibes: Most users rave about the vast product range and competitive prices.
Shipping Woes: While some have had good experiences with shipping, others mention delays, especially when using local postal services.
Quality Varies: It's a mixed bag when it comes to product quality, emphasizing the importance of reading reviews before buying.
Quick Tips for Libyan Newbies
If you're new to AliExpress, here are some tailored tips based on local experiences:
Check for Seller Ratings: The higher, the better.
Be Cautious with Electronics: Opt for well-known brands and check warranties.
Track Your Orders: Given the variable shipping experiences, keeping an eye on your package's journey is a smart move.
The Good and The Bad of AliExpress: Shop Smart, Shop Safe
AliExpress is a treasure trove of good deals, but it also has its pitfalls. Here's how to navigate through them.
Trustworthiness and Shopping Safely
Security is a top concern for online shoppers. AliExpress has several features to enhance your shopping safety:
Secure Payment Options: Always use the payment methods provided by AliExpress itself.
Verified Sellers: Look for sellers with high ratings and a large number of transactions.
Quality Checks: Ensuring You Get What You Pay For
No one likes buyer's remorse. Here's how to ensure you're getting good quality:
Read User Reviews: This is crucial! Real users often post photos and detailed feedback.
Check Product Descriptions: The more detailed, the better. It shows that the seller is transparent about what they're offering.
Red Flags to Be Aware Of
Last but not least, here are some warning signs you should look out for:
Too Good to Be True: Extremely low prices often signal inferior quality or even counterfeit goods.
Limited Seller Information: If the seller's profile lacks proper details or customer reviews, proceed with caution.
And there you have it! With these insights and tips, you're well-equipped for a rewarding and secure shopping experience on AliExpress. So go ahead, fill up that cart and click 'Buy Now' with confidence!