How to Shop Smart on AliExpress in Germany
| | |
| --- | --- |
| Language: | Deutsch |
| Price displayed: | EUR ( Euro ) |
| Delivery: | 1-20 days |
| Taxes: | 0% from EU |
Welcome to this comprehensive guide designed for German shoppers on AliExpress. Whether you're an experienced online shopper or a newcomer, this guide aims to provide you with a seamless and secure AliExpress shopping experience. From setting up your profile to completing your first purchase, we cover it all. Plus, learn how to make the most of discounts, choose the right payment methods, and ensure hassle-free shipping. Let's get started!
On this page:
Navigating AliExpress for German Shoppers
Choosing the Right Language, Currency, and Delivery Country
AliExpress serves a global customer base, offering multiple languages and currencies to enhance your shopping experience. Here's how to tailor these settings for shopping from Germany:
Language: The website usually auto-detects your location to set the language but can be manually changed via the globe icon at the top-right corner of the website.
Currency: The currency option is located next to the language icon. For German shoppers, selecting EUR (Euro) is advisable.
Delivery Country: Make sure the country for delivery is set to Germany to view products that can be shipped to your location.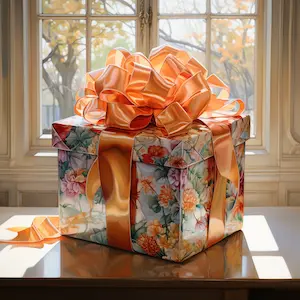 Get a gift for registering on AliExpress
Choose a gift for yourself for coming to the site. Let AliExpress pay for your first purchase
Setting Up Your AliExpress Profile
Your AliExpress profile is the cornerstone of your shopping experience. Here are some tips:
Email Verification: Use an email you check regularly, as AliExpress will send order updates and coupons to this address.
Password Strength: Choose a strong password that includes a combination of characters for added security.
Additional Details: Optional details like your gender and birth date can result in personalized offers.
Entering Your German Shipping Details
Accurate shipping details are crucial for ensuring that your purchases reach you without a hitch. Here's what to keep in mind:
Full Name: Always use your complete name to avoid delivery confusion.
Address: Your full address, including postal code and any landmarks, should be provided for ease of delivery.
Phone Number: A reliable contact number is essential for delivery-related communications.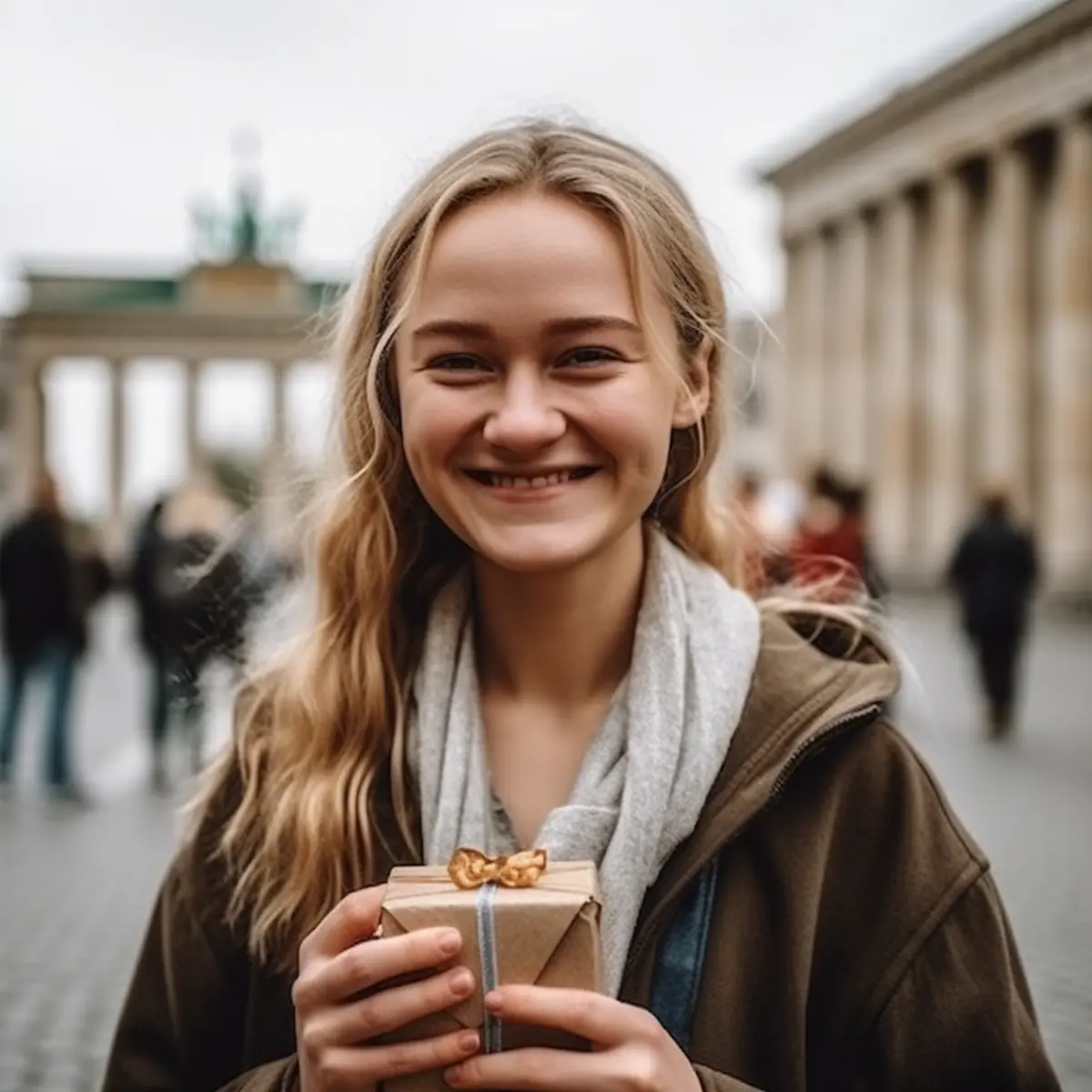 Completing Your Inaugural Purchase
Completing your first purchase involves several steps:
Cart Check: Review your cart to confirm that all items and quantities are correct before proceeding to payment.
Shipping Option: Choose the shipping method that meets your speed and budget needs.
Payment: Opt for a payment method that you find secure and convenient.
The AliExpress App
The AliExpress mobile app often offers a more streamlined experience than the desktop website. Here's why:
Download Source: The app is available on both Google Play and Apple App Store.
App-Exclusive Offers: Look out for offers and coupons exclusive to the app.
User-Friendly: The mobile interface simplifies the shopping process, from product search to checkout.
And there it is—your foundational guide to navigating AliExpress in Germany. Stick around for more insights into discounts, payment methods, shipping, and much more.
Coupons by product category
Smart Strategies for Economical Shopping on AliExpress
Online shopping offers numerous opportunities for saving, and AliExpress is no exception. From coupons to seasonal sales, various avenues can make your shopping experience much more economical. In this section, we will delve deep into how you, as a German shopper, can take advantage of these deals.
Ongoing and Seasonal Discounts
AliExpress is known for offering a variety of sales events throughout the year. These range from Black Friday deals to Chinese New Year sales. While some of these are ongoing, others are limited-time opportunities to grab hefty discounts.
Black Friday & Cyber Monday: Often the largest sales of the year, held in late November.
11.11 Sale: This is AliExpress's own version of a Black Friday sale, held on November 11th.
Spring and Summer Sales: Seasonal sales provide an excellent opportunity to stock up on seasonal items at reduced prices.
Tip: Don't forget to check out our Sales Calendar for the exact dates and details of these sales events.
Locating and Redeeming AliExpress Coupons
AliExpress offers different types of coupons that can be used for additional savings.
Seller Coupons: These are provided by the sellers themselves and can be found on the product page.
AliExpress Coupons: These are general coupons provided by AliExpress and can be used on any product that accepts them.
Here's how to redeem these coupons:
Locate the Coupon: On the product page or on AliExpress's coupon page.
Click 'Get Now': This adds the coupon to your account.
Apply at Checkout: The coupon will automatically be applied to eligible products in your cart.
Unearthing Promotional Codes
Promo codes are another great way to secure discounts, but they can be a bit trickier to find. Here are some strategies:
Social Media & Forums: Following AliExpress or fan pages on platforms like Facebook, Instagram, or online forums often yields promo codes.
Newsletter Signup: Subscribing to AliExpress newsletters often comes with the benefit of exclusive codes.
Partner Websites: Some third-party websites offer promotional codes for AliExpress as part of their affiliate programs.
AliExpress promo codes for every month
Daily Deals and Brand-Specific Promotions
Last but not least, daily deals and individual brand promotions are also excellent avenues for savings.
Flash Sales: These are short-lived, deeply discounted offers that can be found on the homepage.
Brand Promotions: Some brands run their own promotions that offer significant discounts on their product range. These can often be found under the 'Brands' section on AliExpress.
With these smart strategies, your AliExpress shopping experience is bound to be not just fulfilling but also economical. Up next, we explore the different payment methods available to you, shipping details, and how to make sure your purchases are secure.
Payment Options in Germany
Online shopping isn't just about finding the right products; it's also about ensuring you can pay for them conveniently and securely. As a German shopper on AliExpress, you have several payment options available to you. Let's explore these in detail.
Common Payment Channels
Credit and Debit Cards: Visa, MasterCard, and American Express are universally accepted.
PayPal: A popular choice for its ease of use and security features.
Klarna: This payment service allows you to shop now and pay later, providing a grace period of up to 14 days or even longer-term installment plans.
Sofort Banking: This is an online direct payment method and works on the basis of tried-and-tested online banking. It is a popular choice among German shoppers.
Giropay: Another bank-transfer payment option available in Germany, it directly debits your bank account and then transfers the money to the seller.
Bank Transfers: Conventional but reliable, it's still a choice for those who prefer traditional banking methods.
When you're shopping internationally, hidden charges can be a concern. Here are some tips to avoid them:
Currency Conversion: Since the default currency on AliExpress is USD, some banks may charge a currency conversion fee. However, you can set your currency to EUR to avoid this fee.
Service Fees: Payment services like Klarna may have their own service fees. Be sure to read the fine print before choosing your payment method.
Foreign Transaction Fees: Some credit cards may have these. Check with your bank for details.
VAT and Customs: These are generally included in the price on AliExpress, but it's good to double-check.
Shipping Information: AliExpress to Germany
Shipping is another crucial aspect that needs your attention. AliExpress offers multiple shipping options to Germany, each with its pros and cons.
Your Choices for Shipping
AliExpress Standard Shipping: This is a balanced option in terms of speed and cost.
DHL and FedEx: These are faster but can be costly.
European Warehouses: AliExpress has warehouses in Europe. Shipping from these locations can be faster and might not require additional customs duties, as the products are already cleared.
Free Shipping: Usually the slowest, but as the name implies, it's free.
Deutsche Post
When your package arrives in Germany, it's usually handed over to Deutsche Post, the national postal service. They are reliable and provide various pick-up and drop-off options.
Anticipated Delivery Durations
AliExpress Standard Shipping: 15-40 days
DHL and FedEx: 5-15 days
European Warehouses: 5-10 days
Free Shipping: Can take up to 60 days
Note: Many products from European warehouses are already cleared through customs, which expedites the shipping process.
Order Tracking Steps
Find Your Tracking Number: This is usually provided in your AliExpress account under your order details.
Use a Tracking Service: Websites and apps can provide detailed tracking information.
Deutsche Post Tracking: Once the package reaches Germany, you can switch to Deutsche Post's tracking system for localized updates.
In this comprehensive guide, we've covered essential aspects like payment methods suitable for German shoppers and shipping details you need to be aware of. With these insights, you're better equipped to make your AliExpress shopping experience in Germany smooth, economical, and hassle-free. Stay tuned for the next section where we will discuss returns, buyer protection, and customer support specific to Germany!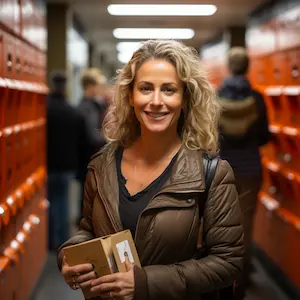 Shop on AliExpress tax-free and duty-free
Constant sale. Goods from local warehouses. Fast delivery, no additional taxes or fees
AliExpress Shopping Taxes and Customs Fees for German Consumers
Navigating through the labyrinth of taxes and fees while shopping on AliExpress can be confusing, especially with the recent changes in EU tax laws. This guide will serve as a comprehensive reference for German shoppers to better understand the different facets involved.
New EU Tax Rules for Shopping on AliExpress
Orders Under €150
VAT Payments: As of July 1, 2021, all purchases from AliExpress are subject to VAT, regardless of the amount. For purchases up to €150, AliExpress takes care of the VAT and includes it in the price you see online.
How to Claim VAT Back: If you wish to claim the VAT back for any reason, you can print out the necessary documents from AliExpress and submit them to the tax authorities.
Orders Over €150
In-EU Warehouse: If the product is in a European Union warehouse, VAT is generally included in the price.
Outside-EU Warehouse: If the product is stored outside the EU, you need to contact the seller to understand how the VAT payment will be handled.
German Customs Fees and Procedures
Customs fees are charged by the German Customs and Border Protection (Zoll) to help cover the costs of processing imports.
No Fee for Goods Under €22: Items valued at less than €22 are generally exempt from customs fees.
10% Fee for Goods Over €22: For items valued at €22 or more, a 10% customs fee is applied, which is calculated based on the value of the product.
Value-Added Tax (VAT) in Germany
Standard Rate: The standard VAT rate in Germany is 19%.
Included in Price: For most products, especially those already within the EU, this tax is already included in the price you see on AliExpress.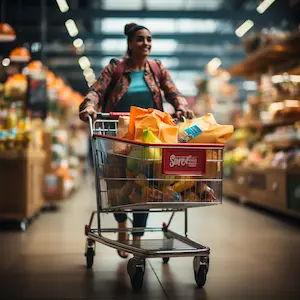 Fast. Profitable. Convenient. AliExpress discounts!
Learn about fresh promo codes, the best purchases, and hot brands faster than others. Save time and money!
Examples to Illustrate Costs
For a €100 Purchase: Assuming the product is general merchandise, you will have a 10% customs fee of €10 and a 19% VAT of €19. The total cost would then be €129.
For a €200 Purchase: In this case, a 10% customs fee would add €20 and a 19% VAT would add €38, making the total €258.
Additional Charges to Be Aware Of
Brokerage Fees: Some purchases might require the services of a customs broker, who would charge a fee for their service. This varies depending on the broker and the value of your items.
Duties: Special categories of items, like tobacco or alcohol, might be subject to additional duty. This duty rate varies based on the type of product.
Essential Tips for a Smooth Shopping Experience
Check Shipping Origin: Always ascertain where the item is shipping from to get a clear picture of potential VAT and customs fees.
Understand Return Policies: It's crucial to be aware of the return policies, especially since returning an item does not always guarantee a refund on VAT or other administrative expenses.
Policies on Returns and Buyer Safeguards
Navigating online shopping platforms like AliExpress can be complicated, especially when it comes to returns and securing buyer protection. Here, we break down everything German consumers need to know.
Returning Items to AliExpress: What German Buyers Should Know
Initial Steps: If you want to return an item, the first step is to contact the seller directly through AliExpress.
Time Frame: Returns must generally be initiated within 15 days of receiving the item.
Shipping Costs: Unless the item is defective or not as described, the buyer usually covers return shipping costs.
VAT and Customs: It's important to note that any paid VAT and custom duties are usually non-refundable unless otherwise stated.
Buyer Protection Mechanisms on AliExpress: Ensuring Your Shopping Safety
Order Tracking: AliExpress provides an order tracking mechanism that allows you to monitor your purchase throughout the shipping process.
Dispute Resolution: If you have any issues with your order, you can open a dispute through the AliExpress platform. They offer a resolution process that often favors the buyer in cases of misrepresentation.
Payment Escrow: AliExpress holds the funds in escrow until the buyer confirms receipt and satisfaction with the product, adding an extra layer of security.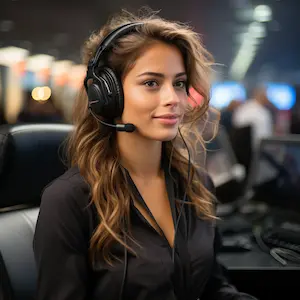 AliExpress Official Support 24/7
Get help from the official support team. Contact an operator right now
Contacting AliExpress Support in Germany
Reaching Out to AliExpress Customer Service: Varied Methods to Contact Support
Live Chat: Available 24/7 through the AliExpress platform.
Email Support: Typically responds within 1-2 business days.
Local Language Support: German language support is generally available.
AliExpress Presence in Germany: Information on Local Offices and the Headquarters in China
Frankfurt Office

Address: 1st floor, Wiesenhüttenplatz 25, 60329 Frankfurt am Main, Germany

Munich Office

Address: 8th floor, Rosenheimer Straße 143C, 81671 Munich, Germany

Purpose: These offices primarily serve Germany, Austria, Switzerland, Turkey, and Eastern Europe, providing localized support and services.
Both offices enhance AliExpress's commitment to serve German consumers better by providing localized services and support. While they don't usually handle customer complaints directly, they do serve as corporate bases for AliExpress in the region.
Regional Restrictions: Understanding Product Shipping Limitations
"This Product Cannot Be Shipped to Your Address": What Does It Mean?
One of the more frustrating messages that shoppers, including those in Germany, encounter on AliExpress is "This product cannot be shipped to your address." This limitation can be due to several reasons, such as:
Import restrictions on certain types of goods
The seller's shipping policy or capability
Ongoing geopolitical or trade issues affecting shipping
AliExpress Sale: Secret Discounts Await You!
Discover a world of secret deals and discounts, available to our customers only. Don't miss out!
Common Reasons for Shipping Restrictions to Germany
Import Restrictions
Certain items may not be shipped to Germany due to local or EU import regulations. These could range from specific electronics to certain materials.
Seller's Policies
Some sellers may choose not to ship to specific countries, including Germany, either due to high shipping costs or because of past issues like high rates of package loss or fraud.
Geopolitical or Trade Issues
Trade tensions or diplomatic issues can also affect shipping routes and availability.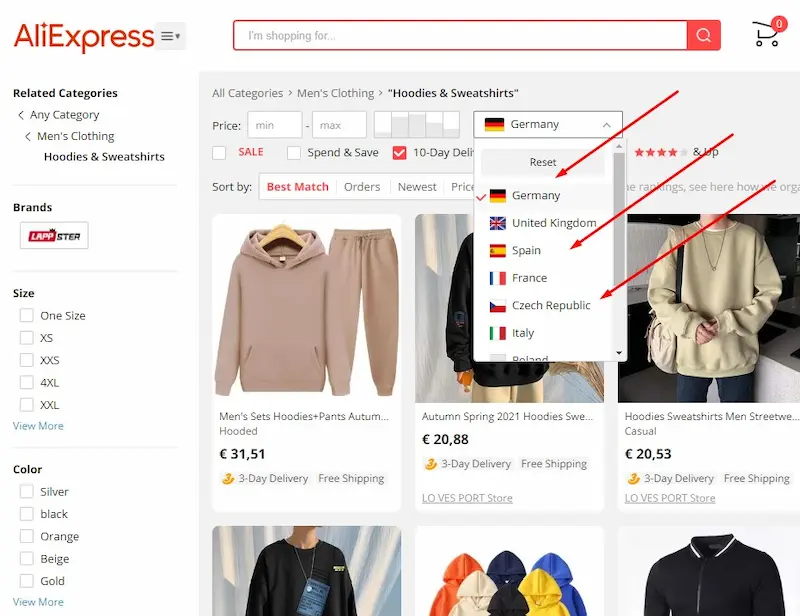 How to Work Around These Limitations
Use Package Forwarding Services
These are services that allow you to have your package sent to a local address in a country that the seller ships to. From there, the forwarding service will send the package to your actual address in Germany.
Contact the Seller Directly
Sometimes the restriction is due to an oversight or a general setting in the seller's account. Contacting them directly might lead to a resolution and the restriction being lifted for you.
Look for Alternative Sellers
Many products on AliExpress are available from multiple sellers. If one seller doesn't ship to Germany, it's likely that another one will.
Check Local or European Online Shops
Some items restricted on AliExpress could be available in local German online stores or other European e-commerce platforms, possibly at comparable prices.
Conclusion
While regional shipping restrictions can be inconvenient, they are usually not insurmountable. By understanding the reasons behind these limitations and exploring alternative solutions, shoppers in Germany can still make the most out of their AliExpress experience.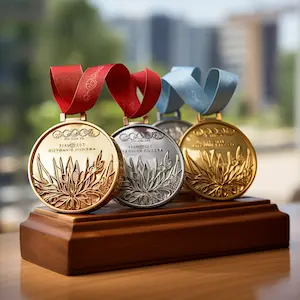 AliExpress Ratings – Best Products Today!
Get access to the most popular items. Discover what other shoppers are choosing
User Reviews and Feedback in Germany
Summary of German User Reviews: Collective Experiences of German Shoppers
German consumers typically find AliExpress to be a marketplace of variety and value. However, the experiences are a mixed bag. Some users appreciate the low prices and diverse product offerings, while others point out the challenges of long shipping times and language barriers. The most common feedback themes are:
Product Quality: Varies from seller to seller. Careful research and reading user reviews can help guide more successful purchases.
Shipping Time: Many German shoppers cite waiting times of up to a month for certain products.
Customer Service: Views on customer service are divided. While some find it accommodating, others criticize the communication barriers and slow response time.
Localized Tips for Newbies: Practical Advice Derived from German User Feedback
Compare Sellers: Always compare multiple sellers to gauge price differences and credibility.
Shipping: Opt for sellers who offer trackable shipping methods. This ensures that you can track your order in real-time.
Use Local Language: Many sellers use translation tools. Communicating in German can sometimes yield quicker and clearer responses.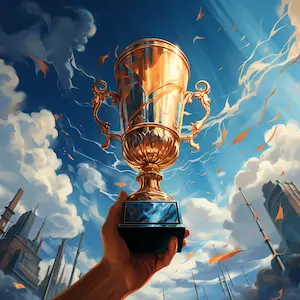 Best Price of the Month! Only Today on AliExpress
Don't miss your chance! Purchase items at the lowest prices!
Ensuring Trust and Safety
Approaches for Quality Assurance: How to Ensure You're Getting Quality Items
Certified Sellers: Look for sellers that have high ratings and a significant number of orders. These sellers are usually more reliable.
User Reviews and Ratings: Always read user reviews and check ratings, especially those with pictures. It helps you understand the actual quality of the product.
Escrow Payment: AliExpress holds your payment until you confirm the product has arrived and meets your expectations, offering an additional layer of protection.
Watchpoints for Secure Shopping: Safety Tips to Heed for a Worry-Free Experience
Two-Factor Authentication: Always enable two-factor authentication on your account for added security.
Avoid External Payments: Never conduct transactions outside the AliExpress platform, as they won't be protected by AliExpress' buyer protection policies.
Verify Product Details: Always check the product description for details such as size, material, and compatibility to avoid unpleasant surprises.
AliExpress Alternatives in Germany
Evaluating Other Online Retailers: Comparing AliExpress to its Competitors in Germany
Amazon.de: Amazon's German website offers Prime shipping and easy returns but tends to have higher prices.
eBay.de: A popular alternative that also offers a wide range of products. Like AliExpress, the quality and reliability of sellers can vary.
Zalando: Specializes in fashion and apparel and offers free shipping and returns. Prices can be on the higher side.
Otto: A German-based online retailer offering a wide variety of goods, from tech products to home appliances. Otto is known for its quality and customer service but is generally more expensive.
Each of these platforms has its pros and cons, and the best one for you will depend on what you value most—whether it's price, shipping time, customer service, or product variety.
In summary, AliExpress offers German shoppers a vast array of products at competitive prices but requires due diligence to navigate effectively. Ensuring secure transactions and knowing alternative platforms can help you make an informed and safe decision. Whether you're a seasoned AliExpress user or a newcomer, these insights should equip you to shop more confidently and wisely.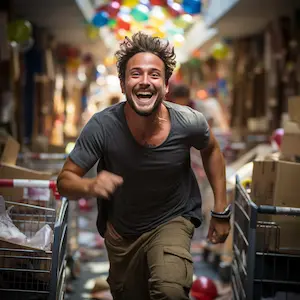 AliExpress Discounts: 48 Hours of Hot Deals!
Discover the popular items other shoppers around the world are choosing. Hurry up and buy!
Is AliExpress Legitimate: Examining the Credibility of AliExpress, Especially in the German Market
One of the major concerns among online shoppers, particularly those in Germany, is the legitimacy of the platforms they use. AliExpress, as a China-based online retail service, often gets questioned regarding its credibility, especially when dealing with an audience accustomed to stringent European consumer laws.
Reputation and Trustworthiness
AliExpress has been operational since 2010 and is part of Alibaba Group, a highly reputable Chinese multinational conglomerate. Over the years, AliExpress has built a considerable customer base in various parts of the world, including Germany. The platform offers buyer protection, secure payment methods, and a comprehensive dispute resolution process, indicating its focus on customer satisfaction.
Quality Control and Counterfeit Goods
While AliExpress does host a variety of legitimate brands and quality products, it's not entirely free from counterfeit goods or low-quality items. This is where user reviews, seller ratings, and quality certificates come into play. German shoppers are advised to be diligent when confirming the authenticity of a product.
Data Security and Payment
AliExpress employs Secure Sockets Layer (SSL) technology to encrypt data during transmission. Payment methods include globally recognized platforms like PayPal, further increasing transaction security. From a German perspective, the site adheres to data protection regulations that are generally considered to be robust.
Consumer Protection Laws
German customers should note that AliExpress operates under Chinese jurisdiction, and therefore, some of the stringent consumer protection laws prevalent in Germany or the EU might not apply. However, AliExpress's own buyer protection tends to compensate for this by offering refunds for products that are not delivered or not as described.
Special access to AliExpress. Just for you!
Get access to your personal page with products specially selected for you
Dropshipping: Pros and Cons of Using AliExpress for Dropshipping to Germany, Including Shipping Times and Costs
Dropshipping has become a popular business model, and AliExpress is among the top platforms used for this purpose. Here are some pros and cons when it comes to dropshipping from AliExpress to Germany:
Pros
Product Variety: AliExpress offers a wide range of products that can be included in your dropshipping portfolio.
Cost-Efficiency: Most goods on AliExpress are cheaper than their counterparts in Western markets, offering a better profit margin for dropshippers.
Ease of Use: The platform is easy to navigate, and placing bulk orders is generally straightforward.
Payment Methods: AliExpress accepts a variety of payment methods, allowing flexibility for the dropshipper.
Global Reach: AliExpress ships to most places around the world, Germany included.
Cons
Shipping Times: Shipping to Germany can vary considerably, with standard shipping often taking up to 20-40 days. This can be a major drawback for German customers accustomed to faster delivery times.
Shipping Costs: While the products are cheap, shipping costs can add up, especially if faster shipping options are chosen.
Quality Assurance: Product quality can be inconsistent, and the onus is on the dropshipper to vet suppliers rigorously.
Customer Service: Language barriers and different time zones can make customer service interactions challenging.
Legal Concerns: Being based in China, AliExpress may not fully adhere to German or EU consumer laws, which might pose a risk in the case of disputes or quality issues.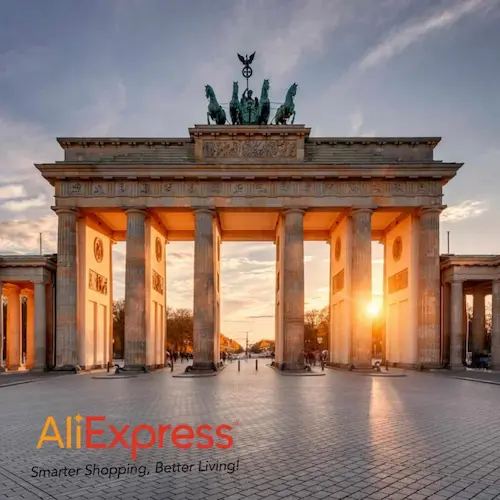 Conclusion
While AliExpress offers an array of benefits for dropshipping to Germany, it also presents several challenges that require careful consideration and planning. Understanding shipping times and costs, as well as the quality of goods, is crucial for maintaining a reputable dropshipping business in Germany.
By examining these pros and cons, potential dropshippers can make an informed decision about whether AliExpress is the right platform for their needs, particularly when targeting the German market.