| | |
| --- | --- |
| Language: | English |
| Price displayed: | in € |
| Delivery: | 1-20 days |
| Taxes: | 0% from EU |
AliExpress delivers goods to Germany and accepts payment in euros. If you make an order from a European warehouse, then you do not need to pay taxes. And no need to do customs clearance. Product descriptions are displayed in Russian, English or German to choose from.
Only if you ordered goods from China, Turkey on AliExpress, then you need to do customs clearance and pay VAT. Goods from the EU are delivered in 1-3 days, from China in 10-20 days.
AliExpress for Germany in English in euro
To change the settings for the language, currency or country of delivery, click on the menu in the upper right corner on Aliexpress. All sections of the catalog are available in Germany.
We advise you to immediately select the delivery country "Germany". Or any other EU country. Then you will receive the package faster, and you will not have to pay taxes.
If the product you need is not in stock in the EU, order it from China. But be sure to write to the seller to indicate the IOSS AliExpress number on the parcel. Then you will not need to fill out the customs declaration yourself.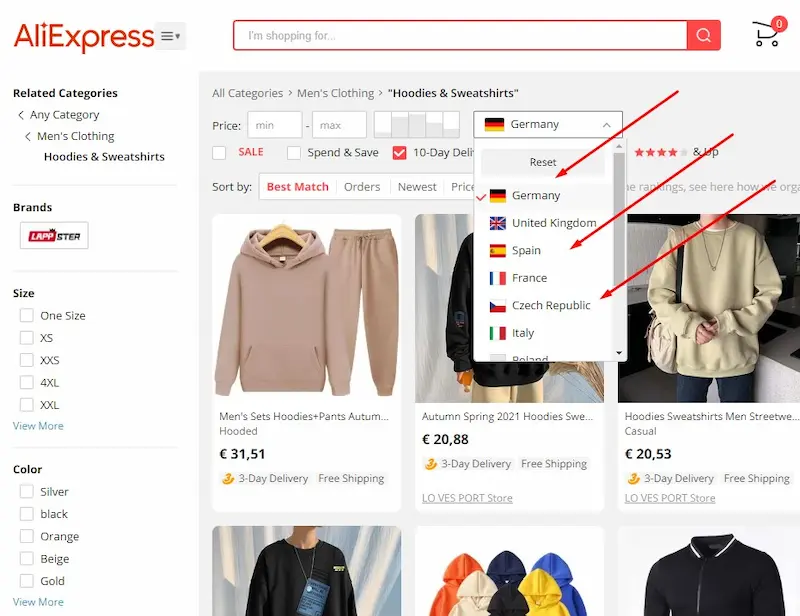 AliExpress Discounts for Germany
Every three months there is a big sale on AliExpress. Then the price drops to a minimum. And every week there are promotions on the site.
You can get a discount with a coupon or promotional code at any time. You can bargain at any store on AliExpress. Just write a private message to the seller.
Quick access to all AliExpress discounts
Fresh promo codes, best purchases, hot brands all in one place. A page with all discounts at once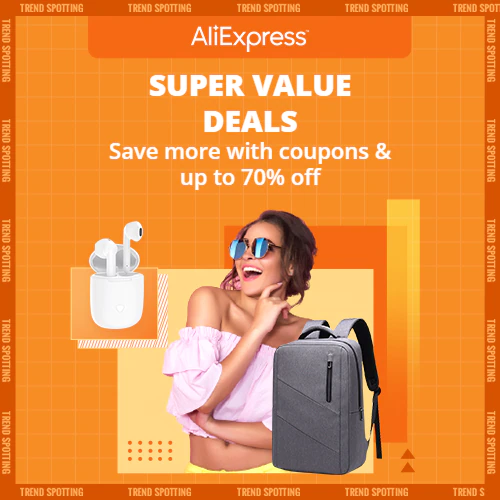 Coupons for Germany on Aliexpress
Latest AliExpress News
Shopping on Aliexpress in Germany
To get access to all the functions of the site, you need to sign up on AliExpress. Be careful when filling out forms. The most important thing is to give the correct email and mobile number.
In order to start buying on Aliexpress in Germany, you need:
Fill in the delivery address. Indicate where you want to receive parcels
Find a good product.
Buy it. And choose a shipping method.
Pay for the order. In Germany, you can pay in euros.
Wait for the delivery of AliExpress to Germany and receive your goods.
Delivery and customs clearance
Sale on AliExpress without taxes and customs
Permanent sale. Goods from local warehouses. Fast delivery, no additional taxes and fees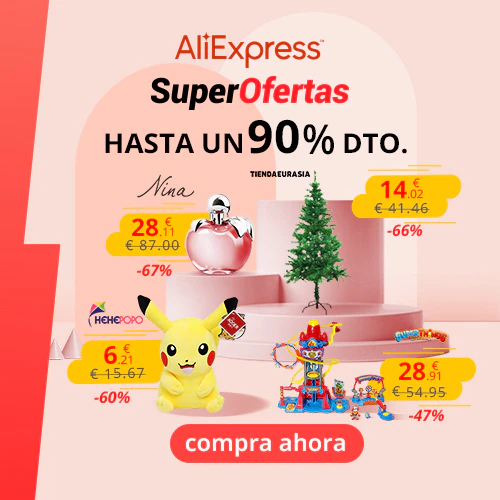 There are four main types of delivery in Germany. Aliexpress's main European warehouse is located in Belgium. Another large sorting center is in Poland.
| | | | |
| --- | --- | --- | --- |
| Name | Where does the parcel come from? | Estimated delivery time | Taxes and clearance |
| 3-day Delivery | from warehouse in the EU | 1-3 days | No |
| 10-day Delivery | China / EU | 10-12 days | No |
| Combined Delivery | China | 10-20 days | All orders will arrive in one parcel VAT is processed by Aliexpress |
| Regular shipping | China | 20 days | VAT and duty |
To avoid problems, we advise you to always choose delivery from Germany, Czech Republic or Poland.
If you decide to order goods from another country, then choose the AliExpress Standard Shipping method. This is the fastest and safest delivery method.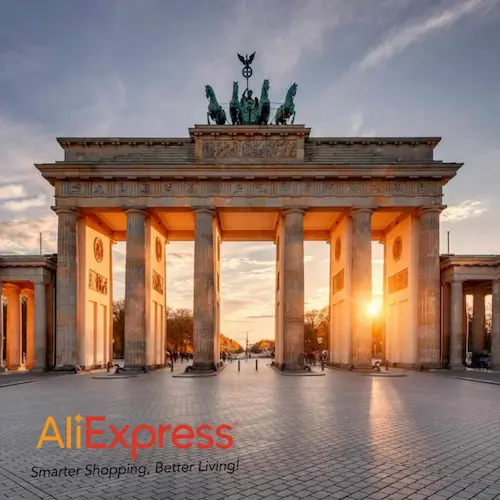 Customs clearance – AliExpress Deutschland zoll
In Germany, only parcels with a value exceeding € 150 are subject to duty. This does not include shipping costs and VAT.
For example, you bought an item for €140, paid €30 for shipping and €26.6 VAT. Here VAT is calculated at the German rate of 19%. Then you will pay the fee from this initial €140. But you will need to present an invoice, which indicates the starting price of the item, excluding taxes and shipping costs.
Detailed information can be obtained from the website of the German Customs Service.
Rates of taxes, duties, excise taxes in Germany
| | | |
| --- | --- | --- |
| Tax name | Bid | When is paid |
| VAT (assessment base import sales tax (EUSt) | 7% or 19%, depending on the type of product | For all imported goods, does not depend on the price |
| Customs Duty (Zolls) | On average 12%, depending on the type of product | For all parcels with a value exceeding 150 € |
| Excise duty (Verbrauchsteuer) | For some goods | Only if the goods are subject to excise duty |
Please note – the delivery service may offer you customs clearance services. This is not always beneficial. It happens that the cost of processing customs payments exceeds these payments themselves.
Example of calculating the cost of customs clearance
For example, you ordered a jacket from China that costs 200 euros.
First, we calculate the customs value. Product price – 200 € + shipping cost to EU borders 35 € = 235 €. 200.00 EUR + 35.00 EUR = 235.00 EUR
Customs duty on clothing – 12%. In our case, this is € 28.20. € 235.00 x 12 percent = € 28.20
Excise duty on garments – 0%.
VAT (EUSt) is charged on the price of the goods together with the duty. € 235.00 + € 28.20 + 0 + 0 = € 263.20
VAT (EUSt) on clothing – 19% In our case, it is 50.01 €. € 263.20 x 19 percent = € 50.01
Total tax amount – 28.20 euros + 0 + 50.01 euros = 78.21 euros
This is a rough estimate. To find out how much taxes you have to pay in your case, use the customs calculator.
Track the package
Find out where your package is located right now
Payment for orders with Aliexpress in Germany
The following payment methods are available in Germany:
PayPal. Be careful – pay to Aliexpress account, not a specific seller
Giropay. The payment system is available in German banks
Sofort Banking. Young, but convenient payment system.
Klarna. Ask your bank.
Bank card Visa, MasterCard and others
We recommend using PayPal to pay if possible. Payments go through quickly, you can get an additional discount. If you do not have an account in this system, use a bank card.
Last minute discount for only 48 hours
Don't miss your discount. Fast sale of the most popular products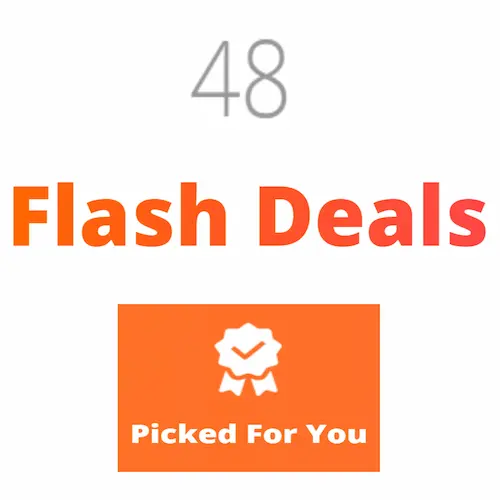 Contacts Aliexpress in Germany
The main European office of the company is located in Germany. But they serve sellers and large customers there. The support service works online.
AliExpress Official Support 24/7
Get help from official support. Contact the operator right now
Contacts Aliexpress Germany:
1st Floor, Viktualienmarkt 8
80331 Munich
Germany