The Ultimate Guide to Savings on AliExpress in Egypt
| | |
| --- | --- |
| Language: | العربية |
| Payment: | EGP ( Egyptian Pound ) |
| Delivery: | 25-45 days |
Our aim is simple: to guide you, our Egyptian readers, through the labyrinth that is AliExpress. We'll cover everything you need to know, from setting up an account to making your first purchase. And that's not all! We'll also delve into the secrets of never paying full price (yes, it's possible), understanding payment methods, and figuring out shipping and delivery to Egypt. So, are you ready to become an AliExpress pro? Let's dive in!
On this page:
How to Shop on AliExpress from Egypt
Creating an AliExpress Account
Before you dive into the ocean of endless shopping possibilities, you'll need an AliExpress account. Think of it as your VIP pass to exclusive deals, tracking your orders, and saving your favorite items for later.
To sign up, head over to the AliExpress homepage and look for the "Sign Up" button, usually at the top right corner. You'll need to provide either an email address or a phone number. Then, create a password that's a mix of upper and lower case letters, numbers, and special characters to ensure it's secure. Click "Create Your Account," and you're in!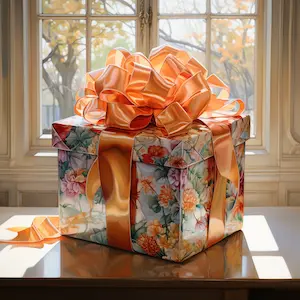 Get a gift for registering on AliExpress
Choose a gift for yourself for coming to the site. Let AliExpress pay for your first purchase
Filling in Your Shipping Address
Once you're in, your next step is to make sure your items find their way to you. Go to "My Account" in the upper right corner and click on "Manage Address Book." Here, you can add or edit your shipping address. Double-check the details like your apartment number, street name, city, and postal code. A contact number is often required for delivery, so don't forget to include that.
Making Your First Purchase
Now comes the fun part—shopping! You can use the search bar if you know exactly what you're looking for. If not, feel free to explore the categories. When you find something you like, click on it, choose your specifications like color or size, and add it to your cart.
Ready to check out? Go to your cart, review your items, and click "Buy Now." You'll be prompted to select a payment method. Confirm your shipping address, click "Place Order," and you're all set. You'll receive a confirmation email, and just like that, you're officially an AliExpress shopper.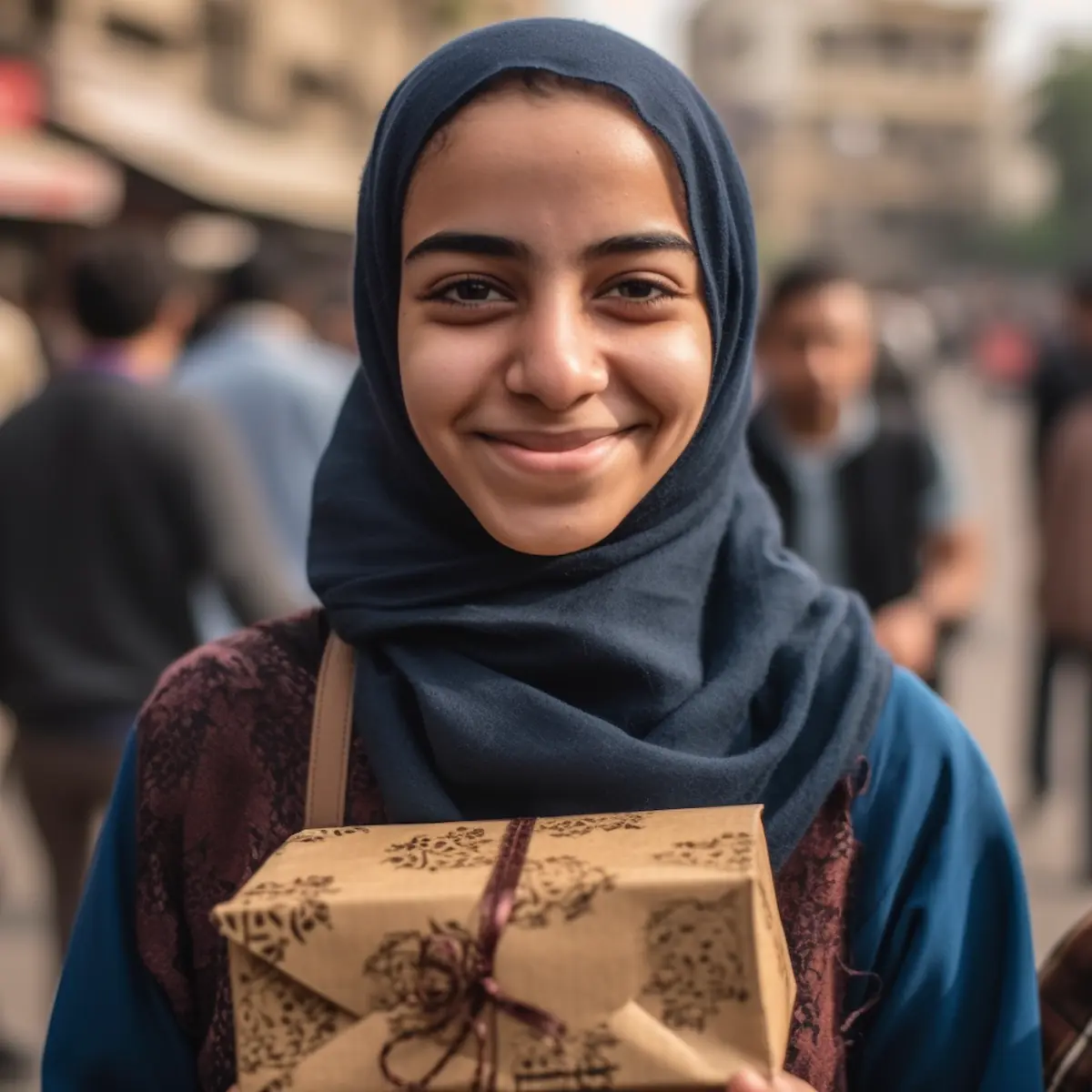 Downloading the AliExpress App
If you're someone who loves shopping on the go, the AliExpress app is your best friend. It offers a user-friendly interface and often has app-exclusive deals. To download it, search for "AliExpress" in your app store and hit download. Log in with your AliExpress account, and you're good to go.
How to Never Pay Full Price on AliExpress
Recurring and Seasonal Deals
Let's kick things off with a little secret: you never have to pay full price on AliExpress. Yes, you read that right! AliExpress is a treasure trove of deals, discounts, and special offers. One of the best ways to save big is by taking advantage of their recurring and seasonal sales events.
Ever heard of the 11.11 Global Shopping Festival? It's like the Super Bowl of online shopping. And then there's the Summer Sale, Black Friday, and many more. These events offer massive discounts across a wide range of products. But how do you keep track of all these sales? That's where our sales calendar comes in handy. It's your go-to guide for all the major sales events, complete with dates and the types of discounts you can expect. Mark those calendars and set those reminders!
Coupons by product category
Finding and Using AliExpress Coupons
Coupons are like those little golden tickets in a Willy Wonka bar—pure magic for shoppers. AliExpress offers a variety of coupons, some of which are store-specific, while others can be used across multiple stores. You can find these gems under the "Coupons" section on the AliExpress website or app. Once you've got your coupons, applying them is a breeze. Just select the coupon you want to use at the checkout, and voila, instant savings!
Where to Find Promo Codes
Promo codes are another secret weapon in the savvy shopper's arsenal. These are special codes that can give you discounts or special offers. But where do you find these magical codes? Keep an eye on AliExpress' social media channels, sign up for their newsletter, or even do a quick Google search. Once you've got a code, enter it in the "Promo Code" box at checkout, click "Apply," and watch those prices drop like they're hot.
AliExpress promo codes for every month
Everyday Savings Tips and Brand Promotions
But wait, there's more! AliExpress also offers daily deals and flash sales, so every day is a new opportunity to save. Just check out the "Flash Deals" section on the homepage for time-limited offers on a wide range of products.
And let's not forget about brand-specific promotions. If you're loyal to a particular brand, keep an eye on their AliExpress store page. They often run their own set of coupons or time-limited promotions, giving you yet another chance to score big.
So there you have it, folks! With these tips and tricks up your sleeve, you're all set to become an AliExpress shopping ninja. Happy deal hunting!
Payment Methods in Egypt
Popular Payment Options
Hey there, savvy Egyptian shoppers! Let's talk about how you can pay for all those amazing deals you're snagging on AliExpress. You've got a plethora of options, from credit and debit cards like Visa and MasterCard to digital wallets like PayPal. Adding a payment method is as simple as going to "My Account," clicking on "My Payment Options," and following the prompts. Easy-peasy!
Now, a quick word on safety. Always make sure you're using a secure Wi-Fi connection when entering payment details. And remember, AliExpress will never ask for your password or bank PIN. Keep those details close to your chest!
Special access to AliExpress. Just for you!
Get access to your personal page with products specially selected for you
Understanding Associated Fees
Nobody likes hidden fees, right? They're like the plot twists of online shopping—unpleasant and surprising. So, always check if the price you see is the final price or if additional charges like shipping or handling fees will be tacked on later. Also, keep an eye on currency conversion fees if you're shopping in a different currency. A little awareness can save you a lot of Egyptian pounds!
Shipping and Delivery to Egypt
Available Shipping Methods
Alright, you've filled your cart and you're ready to check out. But how will your treasures make their way to you? AliExpress offers a range of shipping options to Egypt, from standard shipping to expedited services like DHL and FedEx. Each has its pros and cons. Standard shipping is cheaper but takes longer, while expedited services are faster but can be a bit pricey. Generally, you can expect your package to arrive anywhere from 20 to 60 days, depending on the method you choose.
Egypt Post: A Local Primer
If you're looking to save on shipping, Egypt Post, the country's national postal service, is a reliable option. It might take a bit longer, but hey, good things come to those who wait, right? Just select Egypt Post as your shipping option during checkout, and you're good to go.
How to Track Your Orders
Last but not least, let's talk about tracking. Once your order ships, you'll receive a tracking number. Use this number on the AliExpress website or app to monitor your package's journey from the warehouse to your doorstep. Most shipping options offer this feature, so you can watch your package's every move like a hawk.
And there you have it! You're now well-equipped to navigate the world of AliExpress shopping in Egypt. From payment to shipping, you've got it all covered.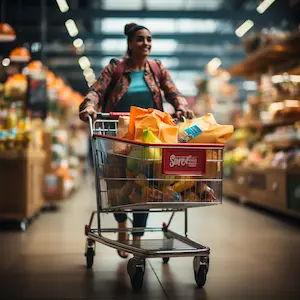 Fast. Profitable. Convenient. AliExpress discounts!
Learn about fresh promo codes, the best purchases, and hot brands faster than others. Save time and money!
Navigating Extra Costs: A Guide to Customs and Taxes in Egypt
Understanding Customs Fees: What You Need to Know
Ah, customs fees, the unsung hero of international shopping. These fees are charged by the Egyptian Customs Authority to cover the costs of processing your imported goodies. The fee is calculated based on the value of your order. Good news—if your order is valued at less than EGP 1,000, you won't have to pay any customs fees. However, for orders valued at EGP 1,000 or more, a 10% customs fee will apply. So, keep this in mind when you're filling up that cart!
Value-Added Tax (VAT): The Extra Bit
Next up is VAT, a tax that's applied to most goods and services sold in Egypt. The rate is 14%, so don't forget to factor that into your budget. It's like the cherry on top of your shopping sundae, except it's a tax.
Other Charges: The Fine Print
But wait, there's more! You might also encounter other charges like brokerage fees and duty. Brokerage fees are what a customs broker charges to help you get your items through customs. The fee varies depending on the value of your order and the broker you choose. Duty is another tax that applies to specific items like alcohol, tobacco, and luxury goods. The rate varies based on the type of item.
Real-World Examples: Let's Crunch Some Numbers
To put this into perspective, let's say you order a product costing EGP 100. It falls under general merchandise, attracting a 10% customs fee. Add 14% VAT, and your total comes to EGP 114. Not too shabby, right?
Or, let's say you go big and order something worth EGP 1,000. Again, it's general merchandise, so a 10% customs fee applies. Add 14% VAT, and your grand total is EGP 1,140.
And there you have it! A complete guide to navigating those extra costs when shopping on AliExpress from Egypt. Keep these tips in mind, and you'll be a pro at avoiding any unpleasant financial surprises.
Returns and Buyer Protection: Your Safety Net on AliExpress
The AliExpress Return Policy: What You Need to Know
We've all been there—sometimes, the item you were so excited about just doesn't meet your expectations. No worries, AliExpress has got your back! The platform generally offers a 15-day return window where you can send back unused items in their original packaging. To kick off the return process, head over to "My Orders," find the item you're not thrilled about, and click "Return Item." Follow the steps, and you're on your way. Depending on the seller, you might have to cover the return shipping, but some offer free returns. Once the item is back with the seller and its condition verified, you'll either get a full refund or a replacement. Easy peasy!
Understanding AliExpress Buyer Protection
AliExpress Buyer Protection is like your shopping safety net. This feature ensures that your item arrives within the promised delivery time and matches its description. If not, you're in line for a full or partial refund. To make a claim, navigate to "My Orders," find the order in question, and click "Open Dispute." Provide the necessary details and evidence, and AliExpress will take it from there.
How to Reach AliExpress Customer Support in Egypt
Ways to Contact AliExpress Customer Support
Customer service is the cornerstone of a great shopping experience. AliExpress offers multiple avenues for you to get the help you need. Their live chat is available around the clock, and for less urgent matters, you can shoot them an email. They're pretty quick to respond and can assist with a variety of issues, from payment glitches to shipping delays.
AliExpress Offices: Where to Turn for More Complex Issues
While AliExpress doesn't have a physical presence in Egypt, their online customer service is usually more than sufficient for resolving most issues. However, for more complex problems, you can reach out to their main office. The address for the main office is typically in China, so do keep in mind the time zone differences.
For issues specific to North Africa, AliExpress has an office in France that you can contact:
AliExpress North Africa Office
3rd floor
5 rue d'Athènes
75009 Paris
France
And there you have it—a comprehensive guide to navigating returns, buyer protection, and customer support when shopping on AliExpress from Egypt. Keep these tips handy, and you're well on your way to a secure and satisfying shopping experience.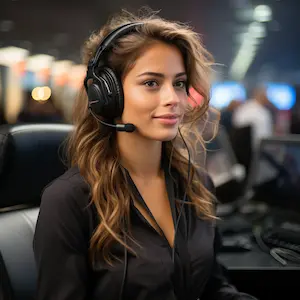 AliExpress Official Support 24/7
Get help from the official support team. Contact an operator right now
Reviews and User Experiences in Egypt: The Inside Scoop
What Egyptians Are Saying About AliExpress
Curious about what your fellow Egyptians think of AliExpress? The general sentiment is pretty positive! Users love the wide variety of products and the competitive pricing. The platform's user-friendly interface is another big plus. However, patience is key, as shipping times can sometimes be longer than expected. But hey, good things come to those who wait, right?
Tips for New Users: Start Your Shopping Journey Right
If you're new to AliExpress, welcome to the club! Here's a quick roundup of tips based on local experiences and reviews:
Always read product reviews and check seller ratings before making a purchase.
Keep an eye on our sales calendar to snag the best deals.
Don't hesitate to reach out to sellers for more information on products.
Trust and Safety: Your Online Shopping Compass
Quality Assurance: How to Shop Smart
Quality is paramount when shopping online. To ensure you're getting the best, stick to sellers with high ratings and a large number of orders. Detailed product descriptions and clear images can also give you a better idea of what you're buying. And remember, when in doubt, read those reviews!
Red Flags: Stay Alert, Shop Smart
Online shopping is mostly smooth sailing, but it's good to be cautious. Be wary of deals that seem too good to be true and never share your personal or financial information in chat with sellers. If something feels off, report it. AliExpress takes customer safety very seriously.
Alternatives to AliExpress in Egypt: Know Your Options
Comparing Online Marketplaces: How Does AliExpress Stack Up?
AliExpress is just one of many online shopping platforms available to Egyptians. Websites like Souq and Jumia are also popular choices. While Souq offers the advantage of quicker local shipping, it may have a smaller product range compared to AliExpress. Jumia offers a mix of local and international products but may have higher prices for some items. Each platform has its pros and cons, so it's all about what fits your shopping needs best.
And there you have it! You're now armed with all the information you need for a smooth, safe, and satisfying AliExpress shopping experience in Egypt. Happy shopping!