Your Roadmap to Smart Shopping on AliExpress in Italy
| | |
| --- | --- |
| Language: | Italiano |
| Payment: | EUR ( Euro ) |
| Delivery: | 15-45 days |
Ciao, Italian shoppers! Have you ever wondered how to make your AliExpress shopping experience smoother, more efficient, and save some Euros while you're at it? Well, you're in the right place! This comprehensive guide aims to turn you into an AliExpress pro, right from the comfort of your Italian home. From setting up your account to making savvy purchase decisions, we've got it all covered. So, buckle up and prepare to master the art of AliExpress shopping in Italy.
On this page:
How to Navigate AliExpress in Italy
Tailoring Language, Currency, and Delivery Settings
Good news! AliExpress automatically opens with the default language set to Italiano and the currency to EUR (Euro) for users in Italy. However, if you find yourself browsing in a different language or currency, here's how to tailor the settings to your preference:
Language: Usually located at the top-right corner of the website, click on the language drop-down menu and select 'Italiano.'
Currency: Right next to the language option, you'll find the currency drop-down. Make sure it's set to EUR (Euro) for accurate pricing.
Country of Delivery: Go to 'Account Settings' and under the 'Shipping Address' make sure 'Italy' is selected.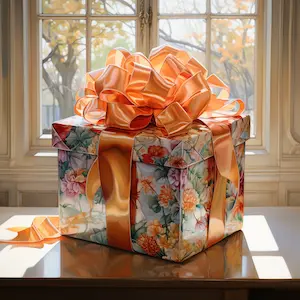 Get a gift for registering on AliExpress
Choose a gift for yourself for coming to the site. Let AliExpress pay for your first purchase
Setting Up Your AliExpress Account
Setting up your AliExpress account is the first step to a smooth shopping experience. Here's how:
Visit the AliExpress Homepage: Navigate to the AliExpress website.
Sign Up: Click on the 'Join' or 'Sign Up' button usually located at the top-right corner.
Fill in Details: You'll need to provide your email address and create a password. Alternatively, you can use your social media accounts to sign up.
Verification: A verification code will be sent to your email. Enter it to complete the registration.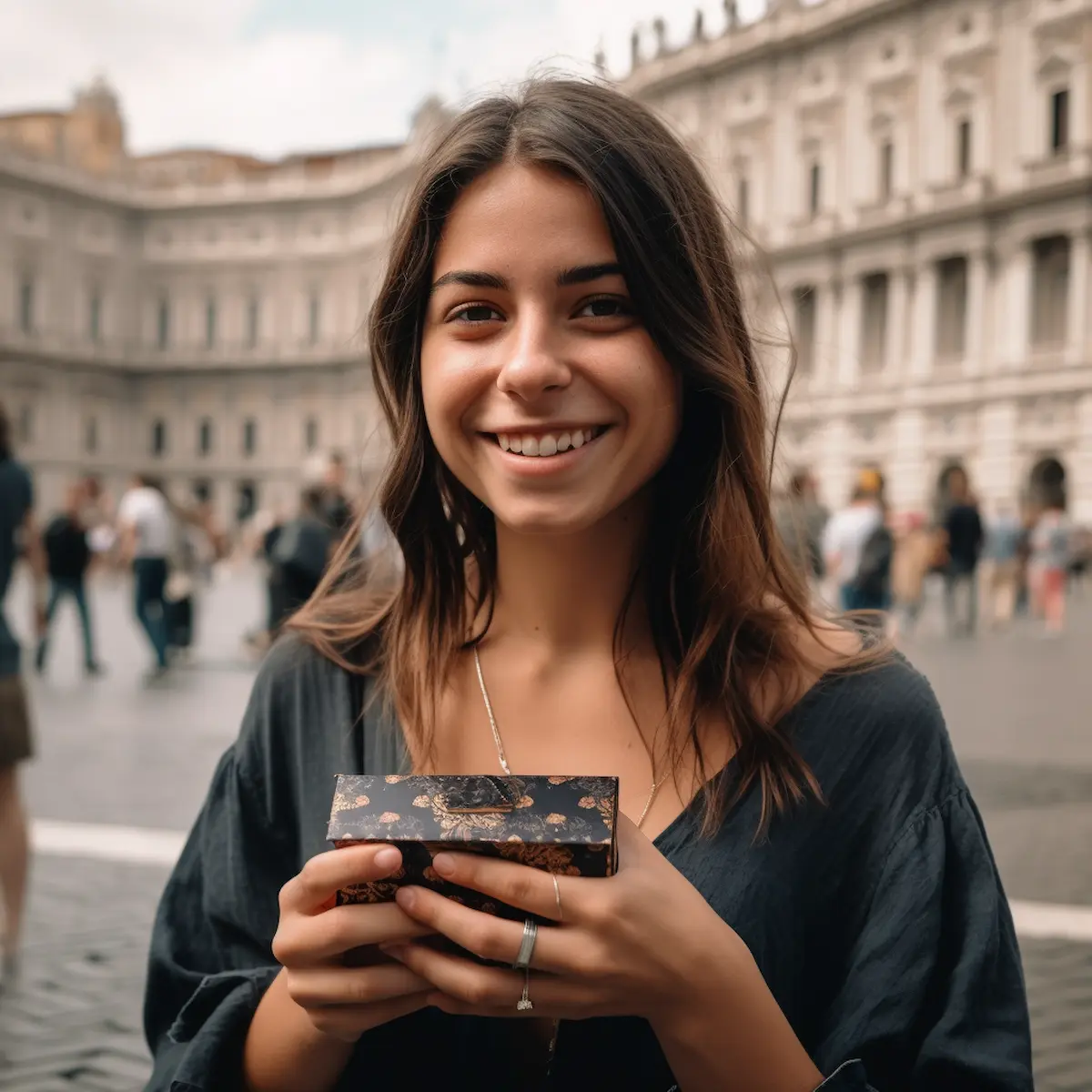 Accurate Shipping Details: A Must-Know
Now that you've set up your account, it's crucial to enter accurate shipping details:
Full Name: Provide your full name, including any middle names, to avoid package mix-ups.
Address: Include your street name, number, city, and postal code.
Contact Number: An often overlooked but crucial detail for any shipping queries or issues that might arise.
Your First AliExpress Purchase: An Italian Guide
Ready for your first purchase? Here's a step-by-step guide:
Search for the Product: Use the search bar or navigate through categories.
Check Seller Ratings and Reviews: Always a good idea to go with highly-rated sellers.
Add to Cart: Once you've selected your product, click 'Add to Cart.'
Review and Checkout: Go to your cart, review the items, and click 'Buy Now.'
Payment: Select your payment method and confirm your purchase.
The AliExpress Mobile App: Your Shopping Companion
Shopping on the go? The AliExpress mobile app makes it even easier:
Download: Available on both Android and iOS, download the AliExpress app from your respective app store.
Sign In: Use your AliExpress account details to sign in.
Navigation: The app is user-friendly with easy navigation options, making your shopping experience truly optimized.
And there you have it—your initial steps into the world of AliExpress shopping in Italy.
Smart Shopping on AliExpress: Unlock the Secrets to Big Savings
Hello, fellow deal hunters! Ready to become a savings pro on AliExpress? We're diving into the nitty-gritty details, so buckle up. This is your ultimate guide to never paying full price again.
Navigating Routine and Seasonal Sales
First things first—sales. AliExpress is a goldmine of discounts, and we're here to help you strike gold. Have you checked out our continuously updated sales calendar? It's got all the details on the year-round sales events you won't want to miss. From Black Friday blowouts to Springtime specials, we've got you covered.
Black Friday and Cyber Monday: These are the heavy hitters. Expect enormous discounts site-wide.
11.11 Sale: Held on November 11th, this is one of AliExpress's most massive sales events.
Spring and Summer Sales: As the seasons change, so do the sales. Keep an eye out for seasonal items going for a song.
Coupons by product category
The Ultimate Guide to AliExpress Coupons
Moving on to coupons, the magic keys to unlock even more savings. There are several ways to get your hands on these:
Your AliExpress Account: Did you know you have a "My Coupons" section in your account? It's your first port of call.
Product Pages: While browsing, look for coupon badges on the product listings. Think of them as hidden gems.
Participate in Events: AliExpress often holds special interactive events that can earn you coupons. Sometimes, all you have to do is share a link or play a quick game.
Promo Codes: The Insider's Guide
Let's talk about the crown jewels of discounts—promo codes. They're a bit elusive but totally worth the hunt.
Email Newsletters: If you're subscribed to AliExpress's newsletters, keep an eye on your inbox for exclusive codes.
Affiliate Websites: Some sites partner with AliExpress to offer special promo codes. It's worth a quick Google search.
Social Media Channels: Follow AliExpress on social media. They often share promo codes during special events and holidays.
Everyday Savings and Brand-Specific Offers
Last but not least, let's discuss the savings that don't require a special event. Many brands offer daily deals or weekly specials on their storefronts.
Flash Deals: A section dedicated to time-sensitive offers. Think of it as a daily treasure hunt.
Store Coupons: Individual stores on AliExpress often offer their own coupons. Make sure to visit your favorite stores' pages to check.
And there you have it, a comprehensive guide to being a smart shopper on AliExpress. You're now fully equipped to tackle any sale, find any coupon, and apply any promo code like a pro.
AliExpress promo codes for every month
Payment Options in Italy: Navigating Your Way to a Smooth Checkout
Alright, savvy shoppers, you've filled your cart and hunted down all the coupons and promo codes you can find. Now it's time to seal the deal. Let's talk payment options and how to avoid those pesky hidden costs that can sneak up on you.
Your Choices for Payments, Explained
In Italy, you've got a bunch of options when it comes to paying for your AliExpress goodies. Let's break 'em down:
Credit/Debit Cards: The usual suspects—Visa, MasterCard, and American Express—are all welcome here.
PayPal: A convenient and secure option, especially for those who like the added layer of PayPal's buyer protection.
Bank Transfer: It's a bit old school but entirely doable. Just keep in mind it may take a few days to process.
AliPay: AliExpress's own payment platform. It's a solid choice if you shop there frequently.
Now, let's get real about hidden costs. They're the boogeyman of online shopping, lurking in the shadows until they jump out at you at the last minute. Here's how to keep them at bay:
Shipping Fees: Always check whether free shipping is an option. If not, consider bundling items to save on shipping costs.
Currency Conversion: If you're paying in a different currency, make sure to check the conversion rate. Some payment methods add a small fee for currency conversion.
Transaction Fees: Some banks charge a fee for international transactions. Check with your bank beforehand so you're not caught off guard.
VAT and Customs: These are not exactly hidden, but they can add to your overall cost. Keep an eye out for any additional taxes or duties you might need to pay upon delivery.
And there you have it! You're now a pro not just at finding the best deals but also at navigating the checkout process like a champ.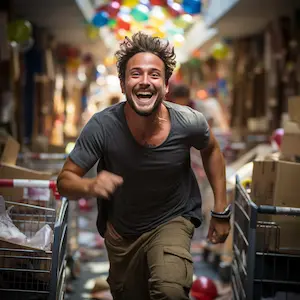 AliExpress Discounts: 48 Hours of Hot Deals!
Discover the popular items other shoppers around the world are choosing. Hurry up and buy!
Shipping and Delivery Within Italy: Getting Your Goodies Safely and Swiftly
So you've filled your cart, applied coupons, and sorted out your payment—what's next? Well, you've got to get those awesome finds delivered to your doorstep, right? Let's dive into the shipping and delivery options available for our Italian friends.
Shipping Methods: Your Options Uncovered
When it comes to shipping, AliExpress offers a smorgasbord of options tailored for Italy:
Standard Shipping: Reliable, but not the quickest. Good if you're not in a rush.
ePacket: A faster option and often comes with a tracking number.
DHL/FedEx: Speedy but can be pricey. Best for urgent or high-value items.
Free Shipping: Yup, it's a thing! Just be prepared for a longer wait.
Poste Italiane: Your Local Postal Service
If you're opting for standard shipping, chances are your package will be handled by Poste Italiane once it lands in Italy. It's a reliable service, and you can pick up your package from the local post office if you're not home for delivery. Just make sure to carry a valid ID when you go!
Estimated Times of Arrival: What to Expect
So how long will you have to wait to unbox your new treasures? Let's set some expectations:
Standard Shipping: Typically takes 20-40 days.
ePacket: Usually arrives in 10-20 days.
Express Services (DHL/FedEx): Can be as quick as 3-7 days.
Remember, these are just estimates; actual times can vary based on several factors like customs clearance or public holidays.
Tracking Your AliExpress Orders: How-To
Last but not least, let's talk tracking. Keeping an eye on your package's journey is super easy:
AliExpress Tracking: Use your order number on the AliExpress website or app.
Third-Party Tracking Sites: Websites like 17Track allow you to track packages from multiple carriers.
Poste Italiane: If your package is coming via standard shipping, you can also track it on the Poste Italiane website once it reaches Italy.
And voila! You're now well-equipped to navigate the sometimes-murky waters of online shopping logistics. May your packages arrive swiftly and your unboxing be ever joyful!
Navigating Customs and Taxes: What Italian Shoppers Need to Know
Alright, let's get into the nitty-gritty of customs and taxes. I know it's not the most exciting part of online shopping, but hey, it's essential! If you're shopping on AliExpress from Italy, you'll want to be prepared for any additional costs that might sneak up on you. So let's break it down!
Customs Fees: The What and the How Much
First off, customs fees. These are charged by the Italian Customs and Border Police (Agenzia delle Dogane e dei Monopoli) to cover the costs of processing your imported goodies.
Less than €22: Good news! You won't be charged any customs fees for orders valued at less than €22.
€22 or More: Brace yourself for a 22% customs fee on the total value of your order.
Value-Added Tax (VAT): Another Slice of the Pie
Next up, VAT. In Italy, the VAT rate is also 22%, and it's applied to most goods and services.
Other Charges: The Extras
On top of customs and VAT, you might also encounter:
Brokerage Fees: These are charged by customs brokers to help your order clear customs. Costs vary based on the value of your order and the broker you choose.
Duty: This is a tax on specific types of goods like alcohol, tobacco, and luxury items. The rate varies depending on the item.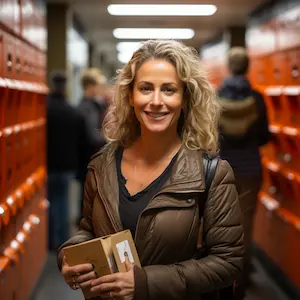 Shop on AliExpress tax-free and duty-free
Constant sale. Goods from local warehouses. Fast delivery, no additional taxes or fees
Real-Life Examples: Doing the Math
Let's make this super concrete with some examples:
Order Value €22: Here, you're looking at a 22% customs fee plus VAT, adding €4.84 to your order. That makes it €26.84 in total.
Order Value €25: With the same 22% customs fee and VAT, you'd add €5.5, making your total €30.5.
Bonus Tips: Avoiding Extra Charges
If you want to sidestep some of these fees, here are some tips:
Buy from EU Warehouses: If the seller has an EU warehouse, you can dodge those customs fees altogether!
Local Sellers: Believe it or not, there are many Italian sellers on AliExpress. Buying local can also save you a bundle on fees and shipping times.
So there you have it! You're now equipped with the knowledge to navigate through any additional costs that may come your way. Shop wisely and enjoy your AliExpress journey!
Making Returns and Staying Safe: Your Guide to AliExpress Policies
So you've got the deets on customs, VAT, and even some smart shopping tips. What's next? Well, what happens if you're not 100% happy with your purchase, or you're worried about the security of your transaction? No worries, we've got you covered! Let's dive into AliExpress's return policies and buyer protections.
The Lowdown on Returns: What to Do and Expect
Alright, let's talk about the "R" word: returns. Sometimes things don't go as planned. Maybe the product didn't quite match the description, or perhaps you've had a change of heart. Either way, AliExpress has got a fairly straightforward return policy:
Initiating a Return: You'll need to contact the seller and agree on the return conditions. Remember, always communicate through AliExpress so there's a record of the conversation.
Sending It Back: Once you and the seller are on the same page, you'll usually need to send the item back. Keep hold of any tracking information as proof.
Refunds: After the seller receives the returned item and confirms its condition, you'll get your refund. This can be in the form of store credit or back to your original payment method.
AliExpress Sale: Secret Discounts Await You!
Discover a world of secret deals and discounts, available to our customers only. Don't miss out!
Buyer Safety 101: Protecting Your Purchase
Now, what about keeping your purchase safe and secure? AliExpress has several layers of buyer protection to ensure you get what you paid for:
Payment Protection: Your payment isn't released to the seller until you confirm receipt and satisfaction with your order. It's like an escrow service for your peace of mind!
Dispute Resolution: If something's off about your order, you can open a dispute. This is a formal way to resolve issues, and AliExpress will step in if needed.
Guarantees: Many products come with guarantees like "On-Time Delivery" and "Returns & Refund." Always check these before making a purchase.
So there you have it! Whether you're dealing with returns or ensuring your transaction is as smooth as Italian gelato, AliExpress has systems in place to make your shopping experience a secure one. Now go forth and shop with confidence!
Connecting with AliExpress: Your Guide to Customer Support in Italy
So you've read up on all the nitty-gritty details of shopping on AliExpress from Italy. But what if you have a burning question or run into an issue that you can't solve on your own? Fear not, my shopping-savvy friends! AliExpress is well-equipped to assist you, and we're here to guide you through how to get the help you need.
Getting in Touch: Your Options for Customer Support
First things first: if you're in Italy and you need help, you've got options. Here's a quick rundown of how to reach out to AliExpress's customer service:
Live Chat: Available 24/7, the live chat feature on the AliExpress website or app is often the quickest way to get your questions answered.
Email Support: For less urgent queries, you can always send an email. Response times can vary, but it's a solid option for detailed inquiries.
Help Center: Before you even need to talk to a human, you might find your answer in the comprehensive Help Center on the AliExpress website.
Social Media: Yes, you can even reach out on platforms like Twitter and Facebook. Just keep your personal details private and use direct messages for sensitive info.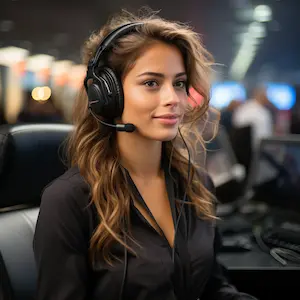 AliExpress Official Support 24/7
Get help from the official support team. Contact an operator right now
AliExpress Offices: Your Local Contacts
If you're looking for a more formal channel to get in touch or resolve an issue, it may help to know where AliExpress's nearest offices are. For Italy and also covering Spain, Portugal, and Greece, the key office is located in Milan:
Address:
Corso Europa, 13
20122 Milan
Italy
Now, isn't it reassuring to know that there's a physical location you can reference? It sure adds another layer of trust and security to your AliExpress shopping experience.
So whether it's a question about a product, an issue with an order, or just general curiosity, you're never far from finding the help you need. Reach out, ask, and you shall receive!
Italian Voices: User Reviews and Tips for Shopping on AliExpress
Alright, you've got all the technical stuff down, from payment options to contacting customer support. But you might still be wondering: what's it actually like to shop on AliExpress from Italy? Let's hear it straight from the horse's mouth—our fellow Italian shoppers!
What the Italian Crowd is Saying: A Summary of User Reviews
We dove into the sea of reviews from Italian AliExpress users to bring you the most common pros and cons. Here's the lowdown:
Pro: Wide Selection
One thing that keeps coming up is the vast array of products. Whether it's fashion, electronics, or home goods, Italians love the selection AliExpress offers.
Pro: Competitive Prices
Who doesn't love a good deal? Many Italian users rave about the affordability of products, especially when compared to local prices.
Con: Shipping Delays
While AliExpress offers several shipping options to Italy, some users have mentioned delays. It's always a good idea to order well in advance if you need something by a specific date.
Con: Quality Variances
Some users have pointed out that the quality of products can be hit or miss. Always check reviews and ratings to ensure you're getting what you're paying for.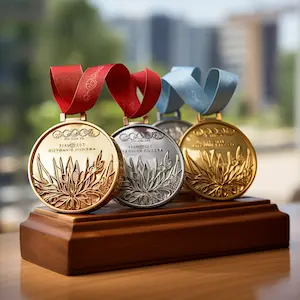 AliExpress Ratings – Best Products Today!
Get access to the most popular items. Discover what other shoppers are choosing
Your Italian Playbook: Tips for New AliExpress Shoppers
So you're new to the AliExpress game and wondering how to make the most of it? Here are some tips tailored for you, caro amico!
Start Small: If you're new, maybe don't start by buying a laptop. Try out smaller items to get a feel for the shopping and shipping process.
Check Seller Ratings: Always, always look at the seller ratings and reviews. The more positive reviews, the safer your purchase is likely to be.
Use the App: Many Italian users recommend using the AliExpress app for shopping. Not only is it user-friendly, but app users often get exclusive deals and coupons.
Local Sellers and EU Warehouses: Since you're in Italy, take advantage of buying from local sellers or EU warehouses. You'll often get faster shipping and, bonus, no customs fees!
By listening to what fellow Italians have to say and following these insider tips, you're well on your way to becoming an AliExpress pro. So what are you waiting for? Dive in and buon shopping!
AliExpress in Italy: Strengths, Weaknesses, and How to Shop Smart
Alright, we're reaching the home stretch! You're almost an AliExpress Italy pro. But before we wrap up, let's talk about how to make sure you're not just buying, but buying smart and safe. Here's how to navigate the ups and downs of AliExpress.
Building Trust: Your Guide to Safe Shopping
We all want a smooth and secure shopping experience. Here's how you can ensure that on AliExpress:
Secure Payment Methods: AliExpress offers multiple secure payment options. Stick to these and avoid paying sellers directly.
Seller Ratings and Reviews: This is your best friend when shopping online. A high rating and good reviews generally indicate a trustworthy seller.
AliExpress Buyer Protection: This is your safety net. It guarantees a refund if your item doesn't arrive or isn't as described. Make sure to read the terms before buying.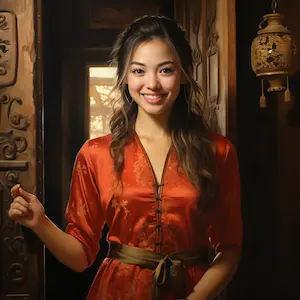 Special access to AliExpress. Just for you!
Get access to your personal page with products specially selected for you
Quality Control: Because You Deserve the Best
No one likes receiving a product that falls short of expectations. Here's how to ensure you're getting quality for your euros:
Check Product Ratings: Apart from seller ratings, also look at the product ratings and reviews. They'll give you an idea of the item's quality.
Read Descriptions Carefully: Don't just go by the photos; read the product description, specifications, and even dimensions.
Ask Questions: Most sellers are more than willing to answer queries about their product. Don't hesitate to ask if you're unsure about something.
Red Flags: Italian Shoppers, Beware!
Last but not least, here are some red flags to be cautious of:
Too Good to Be True: If a deal looks unbelievably good, be skeptical. Double-check the seller's ratings and reviews.
Unclear Product Descriptions: A vague or poorly written product description can be a sign of a less-than-reputable seller.
High Shipping Costs: Some sellers offer a low product price but make up for it with high shipping fees. Always calculate the total cost.
And there you have it! By building trust, focusing on quality, and watching out for red flags, you'll not only shop but shop smartly. After all, informed shopping is happy shopping, right? So go ahead, fill that cart and shop away, amici italiani!
Alternatives to AliExpress in Italy: How Do They Measure Up?
So, you're a savvy shopper who likes to explore all options before making a choice, eh? Good on you! While AliExpress offers a treasure trove of products, it's not the only game in town. Let's take a look at how AliExpress compares to some other online marketplaces available in Italy.
AliExpress Vs. Amazon.it
Product Range: While AliExpress is known for a wide array of goods from international sellers, Amazon.it has an equally varied selection, including many local Italian brands.
Delivery Time: AliExpress shipments can sometimes take a while to reach Italy, especially if they're coming from far away. Amazon.it often offers faster shipping, particularly for Prime members.
Customer Service: Amazon's customer service is often considered top-notch. AliExpress has been improving but can sometimes face language barriers.
AliExpress Vs. eBay.it
Auction Feature: eBay.it gives you the option to bid on items, which can sometimes lead to better deals. AliExpress operates on fixed prices.
Seller Interaction: eBay allows more direct interaction with sellers, which some shoppers prefer. AliExpress has a more structured interface.
Payment Options: Both platforms offer a variety of payment methods, but eBay often allows more localized options for Italian shoppers.
AliExpress Vs. ePRICE
Localized Options: ePRICE is an Italian online marketplace offering electronics, home appliances, and more. It caters specifically to Italian tastes and needs.
Warranty and Repairs: ePRICE often offers Italian warranties and localized repair services, which AliExpress may lack.
Pricing: AliExpress might offer lower prices due to its international seller base, but don't forget to factor in shipping and customs fees.
AliExpress Vs. Subito
Second-Hand Goods: Subito is a great place to find second-hand items in Italy. AliExpress doesn't offer this feature.
Local Pick-Up: Subito often allows for local pick-up, eliminating shipping fees. With AliExpress, shipping fees and times can vary.
Language: Subito is tailored for Italian speakers, making it easier for locals to navigate.
Special Mention: Italian Sellers on AliExpress
Don't forget that AliExpress also features many Italian sellers, allowing you to buy local while taking advantage of the platform's robust features. Plus, buying from EU warehouses means you skip those pesky customs fees!
There you go, amici! Whether you stick with AliExpress or venture into the other platforms, you're now armed with all the info you need to make an informed choice. Happy shopping!