The Complete Guide to AliExpress Shopping in Israel
| | |
| --- | --- |
| Language: | עברית |
| Payment: | ILS ( Israeli Shekel ) |
| Delivery: | 25-50 days |
Hello, smart shoppers of Israel! If AliExpress is on your radar for scoring some great deals, then you're in the right place. We're rolling out the red carpet to a hassle-free and savvy AliExpress shopping experience. Whether you're a first-timer or just looking to up your AliExpress game, this guide has got you covered. So, let's get started!
This article also available in Russian – Алиэкспресс в Израиле на русском.
On this page:
How to Personalize Your AliExpress Experience
Language, Currency, and Delivery Settings
First things first—let's make AliExpress feel like your local online shop. Here's the lowdown:
Language: The site usually picks up your location, setting your language automatically. But you can switch it easily at the top-right corner where it says 'Language.'
Currency: Right next to language, you can change the currency. For a smooth experience, switch it to Israeli Shekel (ILS).
Country for Delivery: Make sure you set this to Israel for accurate shipping and delivery timelines.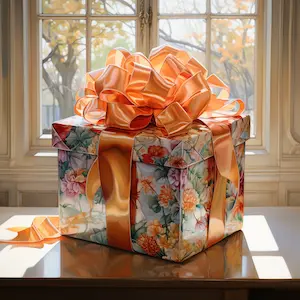 Get a gift for registering on AliExpress
Choose a gift for yourself for coming to the site. Let AliExpress pay for your first purchase
Setting Up Shop: Your AliExpress Account
Creating an Account
Before you can click 'Buy,' you'll need to set up your account. Here's how:
Find and click on 'Join' at the top-right corner.
You can register with your email, or even link it to your Google or Facebook for faster access.
Create a strong password.
Don't forget to verify your email to complete the setup.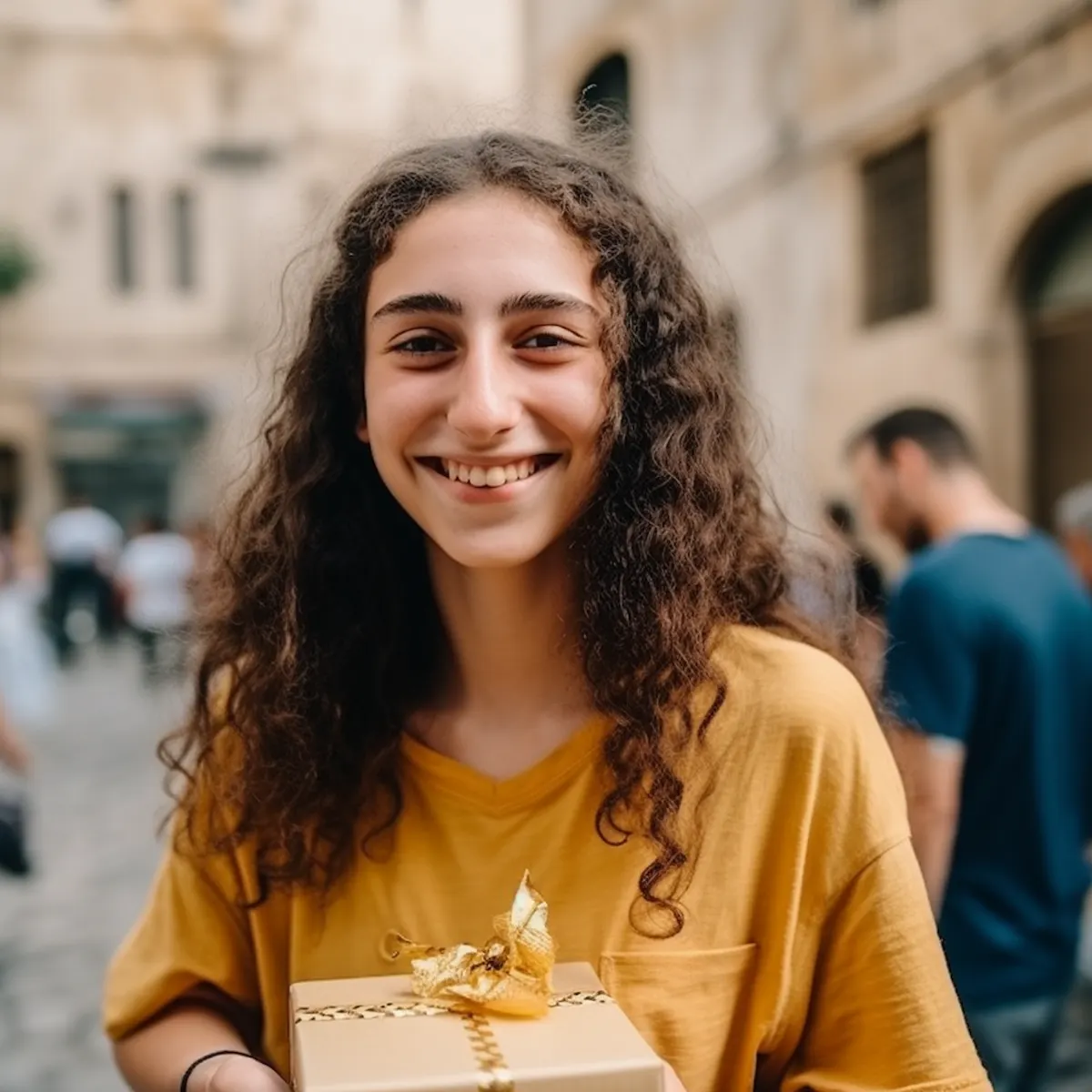 Getting Your Orders Right: Shipping Information
How to Fill In Your Shipping Details
This is where you'll need to be super meticulous. Here's what you should focus on:
Full Name: Use your complete name to match your ID for hassle-free delivery.
Address: Don't skimp on details—include your street, building, and apartment number.
City and Zip Code: These have to match, of course.
Contact Info: A reachable phone number is a must.
Your First-Ever Purchase on AliExpress
Step-By-Step Guide for First-Time Israeli Buyers
Found something you like? Awesome, let's make it yours!
Hit 'Buy Now' or 'Add to Cart' if you're not done shopping.
Double-check your shipping information.
Choose your payment method and follow through with the payment.
On-the-Go Shopping: The AliExpress App
A Quick Overview
If you're someone who shops on the move, the AliExpress app will be your best friend. You can download it from the App Store or Google Play, and it functions just like the website.
And there you go! That's your starter pack to becoming an AliExpress pro in Israel. Stay tuned as we go deeper into maximizing your savings, payment options, and much more.
How to Save Big on AliExpress
Hey there, savvy shoppers! So, you've set up your account, you've got your eye on a few goodies, but wait! Before you hit that 'Buy Now' button, let's talk about maximizing your savings. Trust me, your wallet will thank you.
Coupons by product category
Regular and Special Sales: What to Know
One of the best things about AliExpress is the frequent sales and promotions. Whether it's Black Friday, Cyber Monday, or just a random Tuesday, there's always a chance to snag a deal. But how do you keep track of it all?
Our Sales Calendar: Yes, you heard right! We've got an ever-updated sales calendar that you can refer to for all the big sale events. So, mark those dates, set reminders, and get ready to shop till you drop.
How to Find and Use AliExpress Coupons
Coupons are like little golden tickets to Savingsville (yes, I just made that up, but you get what I mean). AliExpress offers various types of coupons:
Store Coupons: Specific to certain stores or products.
AliExpress Coupons: Can be used on any product but have a minimum spend.
Select Coupons: Can only be used in selected stores.
Here's how to use them:
Locate the Coupon: You can find them on product pages, store homepages, or the AliExpress coupon center.
Check Validity: Make sure it's valid and meets your shopping needs.
Apply at Checkout: Simply tick the box that says "Apply AliExpress Coupon," and the discount will be applied to your total amount.
The Secret to Promo Codes
Promo codes are like the cheat codes to savings, but they're a little elusive. However, with a little sleuthing (and subscribing to newsletters, perhaps?), you can find them.
Social Media & Newsletters: Often, sellers will share promo codes on their social media or via newsletters.
Special Events: During festivals and sales, AliExpress often releases promo codes. Keep an eye out!
Everyday Savings and Exclusive Brand Offers
If you're an 'every penny counts' kind of person, you'll love this. Apart from the big sale days and coupons, you can save every day:
Flash Deals: Limited-time offers on a wide range of products. Be quick!
Brand-Specific Offers: Some brands offer additional discounts on bundles or selected products. If you're brand loyal, this is a great way to save.
And there you have it! You're now armed with all the knowledge to be a savings superstar on AliExpress. Stay tuned for more tips on payment options, shipping, and more.
AliExpress promo codes for every month
Payment Options in Israel
Understanding Your Payment Choices
Hey savvy shoppers! Now that you've filled up your cart with awesome finds, it's time to talk about something less fun but equally important: How to actually pay for all these goodies. If you're in Israel, you're in luck! AliExpress offers a range of payment options to cater to Israeli buyers. Let's break it down:
Credit/Debit Cards: Yep, your standard Visa, MasterCard, and even American Express are accepted. Pretty straightforward, right?
PayPal: For those who prefer the extra layer of security that PayPal offers, this is a great option.
Bank Transfers: If you're more of a traditionalist, direct bank transfers are also accepted.
Local Payment Methods: Israel has its own selection of local payment methods. It might be worth checking if your preferred method is supported!
But wait, there's more! Or rather, you'll want to make sure there isn't more—extra fees, that is. While AliExpress is pretty upfront about its pricing, it's always good to be on the lookout for additional costs that might sneak up on you. Here are some things to consider:
Currency Conversion Fees: If your payment method charges for currency conversion, keep an eye on the exchange rates and any fees.
Service Charges: Some payment platforms might have their own service charges. Always read the fine print!
Import Duties and Taxes: These are not included in the item price or shipping cost. Make sure to check Israel's customs regulations to get an idea of any additional costs.
Alright, you're all set! You're now equipped to navigate the financial maze that is online shopping. You can make informed decisions and possibly avoid those annoying extra costs. Stay tuned for more tips on shipping, returns, and all things AliExpress.
The A to Z of Shipping and Delivery to Israel on AliExpress
Demystifying Your Shipping Choices: What You Need to Know
Hey there, savvy Israeli shoppers! So you've finally decided on that perfect item and clicked that oh-so-tempting "Buy Now" button on AliExpress. Congrats! Now you're probably wondering, "How will my new treasure find its way to me?" No worries; let's get you all sorted with the different shipping options available for customers in Israel.
Standard Shipping: If you're not in a rush and prefer to save on shipping costs, Standard Shipping is your go-to. It generally takes around 3-4 weeks but can sometimes be quicker.
Express Shipping: If patience isn't your strong suit, Express Shipping will get your package to you in 7-15 days, though it'll cost you a bit more.
Courier Services: Options like DHL and FedEx are also available for those looking for specialized shipping, often at a premium price.
Dropshipping: For you e-commerce enthusiasts out there, dropshipping is a way to send items directly to your customers.
Israel Post: A Staple in the Shipping Equation
Israel Post is the trusty national postal service that's been around for ages, and it's a solid choice for receiving your AliExpress goodies. When you're at the checkout page on AliExpress, you'll usually see Israel Post as one of your shipping options. Here's why many prefer it:
Affordable: Often, it's one of the most cost-effective choices.
Reliable: With a long-standing reputation, Israel Post has your back.
Local Pick-up Points: If you're not home, your package can be left at a nearby pick-up point for your convenience.
Estimating Your Arrival Date: A Timeline Guide
We get it; the waiting game is tough. Let's try to ease that anticipation a little by going over some general delivery timeframes:
Standard Shipping: 3-4 weeks is the usual waiting period. Sometimes it could be less, especially if you're in a main city.
Express Shipping: If you opt for speed, your wait time is usually reduced to around 7-15 days.
Remember, these are estimates, and the actual delivery time can be influenced by a variety of factors, including holidays and customs clearance times.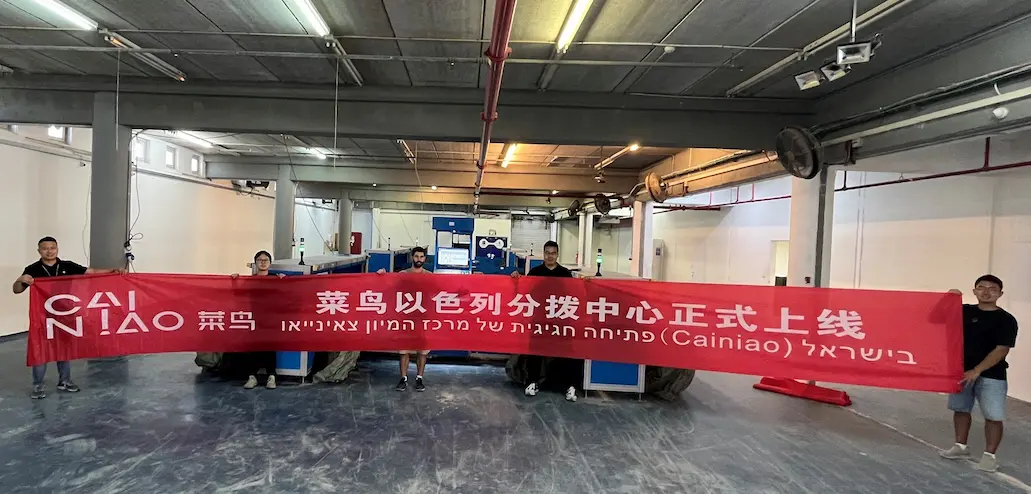 Keeping an Eagle Eye on Your Orders: Tracking Made Easy
Who doesn't love hitting that 'Track Package' button? Here's a step-by-step guide on how to keep tabs on your AliExpress orders:
Sign Into Your Account: Your AliExpress dashboard is the gateway to all your shopping activity.
Head to 'My Orders': This tab will show you everything you've ordered, pending and past.
Click on 'Track Order': Beside each order, you'll see this option. One click and you'll have a full rundown of where your package is and when it's expected to arrive.
And there you have it! Our comprehensive guide to making sure your AliExpress packages get to you in Israel without a hitch. Up next, we'll delve into returns and buyer protection, so stay tuned!
Navigating Customs Fees and Taxes: An Israeli Shopper's Guide to AliExpress
Customs Fees: What You Need to Know
Alright, let's talk about the elephant in the room: customs fees. These fees are levied by the Israel Customs Authority, and they serve to cover the costs of processing imports into Israel. Now, the way it works is pretty straightforward:
Goods Under ₪2,000: Good news! If the value of your order is less than ₪2,000, you're in the clear—there's a 0% customs fee.
Goods Over ₪2,000: For orders valued at ₪2,000 or more, you'll need to fork over a 12% customs fee. Yes, it's a bit of a jump, but hey, it's good to know in advance, right?
Value-Added Tax (VAT): Another Piece of the Puzzle
VAT is like the sidekick to the superhero that is customs fees. In Israel, most goods and services are subject to a VAT rate of 17%. Yes, this includes your AliExpress shopping spree!
Apart from customs fees and VAT, there are other players in the game:
Brokerage Fees: These are fees charged by a customs broker to help you get your goods through customs. The cost varies depending on the value of your order and which broker you use.
Duty: This is a tax on certain special categories of goods like alcohol, tobacco, and luxury items. The rate varies based on what you're buying.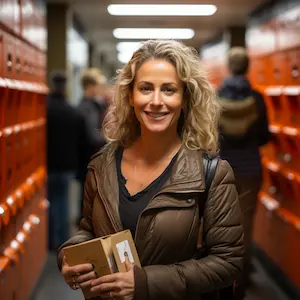 Shop on AliExpress tax-free and duty-free
Constant sale. Goods from local warehouses. Fast delivery, no additional taxes or fees
Real-Life Scenarios: Let's Do Some Math
Example 1: Imagine you order a product from AliExpress that costs ₪2,000. This falls under the general merchandise category and is subject to a 12% customs fee. Add VAT to that, and you're looking at an additional ₪340. So, all in all, you'd be paying ₪2,340 for your purchase when you include all fees, taxes, and other charges.
Example 2: Now let's say you're going big with a ₪3,000 purchase. Again, you're looking at a 12% customs fee. VAT comes into play too, adding another ₪510 to your bill. Your grand total? ₪3,510.
So there you have it! A complete rundown on all the extra charges you might encounter when shopping on AliExpress from Israel. Forewarned is forearmed, as they say!
Returns and Buyer Safety on AliExpress: What You Need to Know
Online shopping is fantastic, isn't it? But let's be real, sometimes things don't go as planned. Maybe the item wasn't what you expected, or perhaps you just changed your mind. No worries! In this section, we'll lift the veil on AliExpress's return policies and their buyer protection program.
Demystifying AliExpress's Return Policies
So, you've received your order, but it's not quite what you expected. Take a deep breath; it's okay! AliExpress has a return policy in place to help you out. Here's the lowdown:
Return Window: Generally, you have 15 days to request a return after the order has been completed. Yes, you read that right—15 days!
Return Shipping: Now, this can be a bit tricky. Usually, you'll have to cover the return shipping costs unless the item is defective or not as described.
Refund Process: Once the seller receives the returned item and confirms its condition, your refund will be processed. This can take up to 15 days but is usually much quicker.
Disputes: If there's an issue with your return, you can open a dispute. AliExpress will then step in to resolve the situation.
So, while returns may not be the most fun part of shopping, AliExpress does its best to make the process as painless as possible.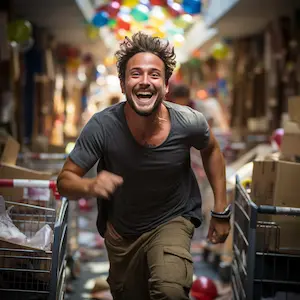 AliExpress Discounts: 48 Hours of Hot Deals!
Discover the popular items other shoppers around the world are choosing. Hurry up and buy!
AliExpress Buyer Protection: How It Works
Now let's chat about something we all love—feeling secure while shopping. AliExpress has got your back with its Buyer Protection program. Here's what you can expect:
Full Refund: If your item never arrives or is significantly different than described, a full refund is typically granted.
Partial Refund & Keep the Item: Sometimes, a partial refund is issued, and you get to keep the item. This often happens when the item is not as described but still usable.
Secure Payments: AliExpress holds your payment until you confirm that you've received the item and are happy with it. Your money is released to the seller only after you give the green light.
Dispute Resolution: As mentioned earlier, if you and the seller can't agree on a solution, AliExpress will step in to mediate.
So, as you can see, AliExpress works hard to make sure you have a safe and secure shopping experience. Just another reason to keep clicking that "Add to Cart" button!
That's a wrap on returns and buyer safety! Keep these tips in mind, and you're well on your way to mastering the AliExpress shopping experience in Israel.
Reaching Out to AliExpress: Customer Support in Israel
Alright, let's talk about something we all need at some point—customer support. Whether it's a delayed shipment, a missing item, or just a general query, knowing how to reach AliExpress's customer service can be a real lifesaver. So, let's dive into it.
How to Reach Customer Service: Your Options
Live Chat: The go-to for quick answers. AliExpress offers a 24/7 live chat service where you can speak directly with a customer service representative. Just log into your account, navigate to the "Customer Support" section, and start chatting away.
Email: Good for detailed questions or issues that need careful explanation. You can usually expect a response within 24-48 hours. Just head over to the "Contact Us" section on their website for the email form.
Help Center: For the DIY folks! The AliExpress Help Center is a goldmine of FAQs, guides, and self-help options. You can find answers to common issues without having to wait for a response.
Social Media: Believe it or not, reaching out on social media platforms like Twitter or Facebook can get you quick responses, too. Just tag AliExpress, and they'll get back to you ASAP.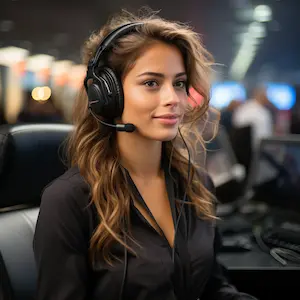 AliExpress Official Support 24/7
Get help from the official support team. Contact an operator right now
AliExpress Offices: Important Contacts
Sometimes you might need to contact an office directly, especially for significant concerns or business inquiries. While there isn't an AliExpress office in Israel, they do have a nearby location for the U.K., Ireland, and the Nordics, as well as their main office in China.
U.K. Office (For U.K., Ireland, and Nordics)

Address: 8th Floor, Millbank Tower, 21-24 Millbank, London SW1P 4QP, United Kingdom

Main Office in China

Address: 969 West Wen Yi Road, Yu Hang District, Hangzhou 311121, Zhejiang Province, China
Phone: (+86) 571-8502-2088
If your concern requires that extra bit of attention, don't hesitate to reach out directly to these offices.
That wraps up our guide on customer support! Just remember, AliExpress is there to help, and it's super easy to get in touch with them. So whether you're in Tel Aviv, Jerusalem, or anywhere else in Israel, you're never far from solving any issues you might have.
The Good and Bad of AliExpress in Israel: Navigating the Marketplace
Hey, savvy shoppers! So, you've heard all about AliExpress, seen the deals, and maybe even made a few purchases. But let's get real for a second. Every marketplace has its ups and downs, and AliExpress is no exception. In this section, we'll dive into the good and the bad, specifically from the perspective of our friends shopping from Israel. 🇮🇱
Trust and Security: Your Guide to Safe Shopping
We've all heard horror stories about online shopping gone wrong. But fear not! AliExpress has several layers of buyer protections to keep you secure. Here's how you can make your shopping journey safer:
Use Verified Sellers: Look for sellers with high ratings and a lot of feedback. They're usually the most reliable.
Secure Payments: AliExpress offers secure payment methods, including credit cards and other localized options. Stick to these and avoid paying through unverified means.
AliExpress Buyer Protection: This is your safety net. If something does go wrong, AliExpress will step in to offer a refund or replacement.
Special access to AliExpress. Just for you!
Get access to your personal page with products specially selected for you
Quality Checks: Because You Deserve the Best
When shopping online, especially from international marketplaces, the quality can be a hit or miss. But don't worry, here are some tips:
Read Reviews and Check Ratings: Seriously, do it. You'll get insights into the product quality and seller reliability.
Ask Questions: Many sellers offer a chat feature. Use it to inquire about product specifics that may not be clear in the descriptions.
Compare Products: Sometimes, several sellers offer the same product. Compare prices, shipping options, and seller ratings to get the best deal.
Potential Pitfalls: A Heads-Up for Israeli Shoppers
Though AliExpress offers a plethora of amazing deals, there are some pitfalls you should be aware of:
Customs Fees: If your order exceeds ₪2,000, you'll be subject to a 12% customs fee. So, either keep your orders below that or be prepared to pay extra.
Language Barrier: Most sellers are from China and may not speak fluent English or Hebrew. Be clear and concise in your communications.
Shipping Times: While many Israeli shoppers report quick delivery times, there can be delays, especially during peak seasons like holidays.
And there you have it! Now you're armed with all the info you need to have a safe, quality, and efficient shopping experience on AliExpress from Israel. Keep these tips in mind, and may your cart always be full of awesome deals!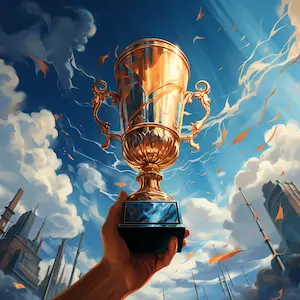 Best Price of the Month! Only Today on AliExpress
Don't miss your chance! Purchase items at the lowest prices!
Navigating the E-Commerce Landscape: AliExpress vs. Israel's Top Marketplaces
Hello to all you amazing Israeli shoppers out there! Ever caught yourself pondering how AliExpress stacks up against some of Israel's leading online marketplaces like Zap, WallaShops, or Yad2? Well, you're in the right place! We're going to give you the full scoop, comparing AliExpress with these local favorites to help you decide where to get the most bang for your shekel. Ready? Let's dive in!
AliExpress vs. Zap, WallaShops, and Yad2: A Detailed Comparison
Every marketplace has its unique strengths and weaknesses, and knowing what they are can turn you into a shopping ninja! Here's how AliExpress fares when you put it side by side with Zap, WallaShops, and Yad2:
Product Diversity: AliExpress is like the Amazon rainforest of products, teeming with diversity from electronics to beauty products. However, WallaShops and Yad2 offer a more curated selection, focusing on Israeli preferences and needs.
Pricing: If you're hunting for bargains, AliExpress often takes the cake. But be wary of customs fees for orders exceeding ₪2,000. On the flip side, Zap tends to feature more premium products, so prices can be a bit higher but without the extra customs hassle.
Shipping Timelines: AliExpress can sometimes test your patience with extended shipping times. Zap, WallaShops, and Yad2 often offer quicker delivery right to your doorstep in Israel.
Customer Support: While AliExpress provides customer service, there can be a language barrier. With local platforms like WallaShops and Yad2, you get the comfort of support in Hebrew.
Payment Flexibility: AliExpress accepts a wide array of payment methods, from credit cards to e-wallets. WallaShops and Yad2 usually cater to local payment options, making transactions a breeze.
Ease of Returns: AliExpress has a comprehensive return policy, but international shipping for returns can be cumbersome. With Zap, WallaShops, and Yad2, returns are as simple as they come, typically without international shipping woes.
The Final Verdict
So, what's the final say? AliExpress excels in product variety and competitive pricing. Yet, Zap, WallaShops, and Yad2 shine in their own right by offering specialized selections, faster deliveries, and more localized customer service. Your perfect marketplace ultimately depends on what you prioritize in your shopping experience.
And there you have it—a complete rundown to help you choose between AliExpress and Israel's local e-commerce champions. Whichever way you go, may your shopping carts always be overflowing and your deals ever so sweet! Happy shopping, Israel!