| | |
| --- | --- |
| Delivery time for Aliexpress to Israel | 4-10 days |
| Price displayed: | in new shekels (ILS) |
| Tax free: | All parcels up to $ 75 |
| Discounts: | coupons, promotional codes |
In 2022, the delivery time for goods from China was reduced. Aliexpress opened a warehouse in Israel. Now some parcels are delivered in 1 day. Some of the goods are brought from Turkey. Aliexpress works in English, Hebrew, Russian in shekels in Israel. Payment is accepted by any bank card. Including – Isracard. Best Sale of the Year – Shopping Day 11.11 Aliexpress.
This article also available in Russian – Алиэкспресс в Израиле на русском.
How to place an order from Israel on Aliexpress
The process looks exactly the same as in any other country. You need:
Register now.
Enter your personal details and create an account. Indicate delivery address.
Find and select a product.
Valid purchase.
Pay for your purchase on AliExpress.
Receive the goods and complete the order (confirm receipt)
And don't forget about discounts on AliExpress. Indeed, in this online store you can even bargain.
Quick access to all AliExpress discounts
Fresh promo codes, best purchases, hot brands all in one place. A page with all discounts at once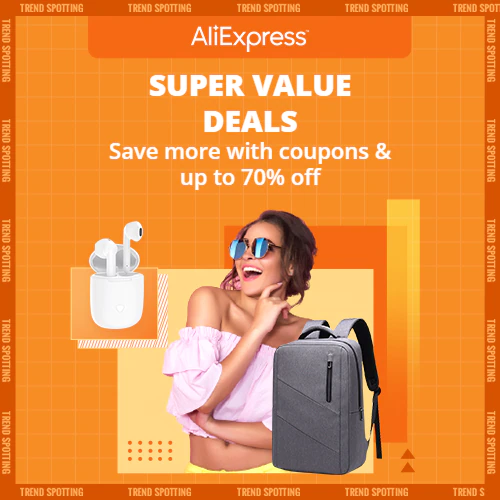 Customs fee and taxes on purchases on AliExpress
Only parcels with a value of less than $75, excluding postage, are not taxed. Therefore, in Israel, it is more profitable to buy goods with paid delivery on AliExpress. For example, if you buy shoes for $70 and pay another $10 for shipping, you won't have to pay taxes. And if you get the same shoes for $79 with free shipping, you still have to pay tax.
If you receive two parcels from the same sender within 72 hours, they will be counted as one. That is, if two parcels of $40 each are sent to you from AliExpress in a week, you will not pay anything. And if the same parcels arrive in a day, you will have to pay taxes. They will be counted as one package for $80.
Calculation of the amount of taxes and fees in Israel for purchases in foreign online stores
| | | | |
| --- | --- | --- | --- |
| Parcel cost | VAT | Customs duty | Purchase tax |
| Up to $ 75 | No | No | No |
| From $ 75 to $ 500 | 17% (for goods and shipping) | No | No |
| From $ 500 to $ 1000 | 17% (for goods and shipping) | Yes, depends on the product | Yes, depends on the product |
| More than $ 1000 | 17% (for goods and shipping) | Yes, as for the importer | Yes, as for the importer |
The carrier, as a rule, takes a commission of up to 20% of the amount of customs payments for the clearance of goods at customs. Alcohol and tobacco are taxed on any purchase amount.
To find out the exact amount of taxes, duties and fees, use the customs rum calculator. Works in Hebrew only. For more information, visit the Israel Tax Administration website. It works in different languages. Please be aware that Israel Post dispatches ALL parcels to customs. If you deliberately understate the value of an item, it could be confiscated or double taxed.
AliExpress' payment in shekels
All prices can be converted to new shekels. However, they remain fixed in US dollars. After all, AliExpress sells goods all over the world. Therefore, the local currency in which sellers receive your money is the dollar.
Don't worry, you can pay for your purchase in new shekels. The national currency of Israel is accepted, but converted into dollars at the rate of your bank. That is, no matter what currency you choose on the site, the price will still be in dollars. The amount shown to you, for example, in rubles, is only approximate. The exact cost depends on the rate of your bank.
How to pay Isracard
AliExpress jointly with Israelcard issued a credit card . It is linked to the Alipay payment system. That is, it is accepted by all Alibaba Group services. In some cases, it is even credited with cashback for purchases. You can find out more from your operator Israelcard.
All types of IsraelCard cards are suitable for payment on AliExpress. You will only need to indicate the number and some other information. Be careful – you only need to enter it in the form of payment on AliExpress.
Delivery from AliExpress to Israel
Almost all products are covered by the free shipping program. That is, you pay only for the goods, not for shipping. Your order will arrive from China in about 23 days. This is the standard term.
But AliExpress has warehouses in Israel. The facility is located 30 minutes away from Israel's main airport Ben Gurion near Tel Aviv. It will be equipped with intelligent sorting equipment, and Cainiao's proprietary overseas digital intelligent sorting system to manage the entire value chain: from first-mile pickup, last mile deliveries and other logistics scenarios.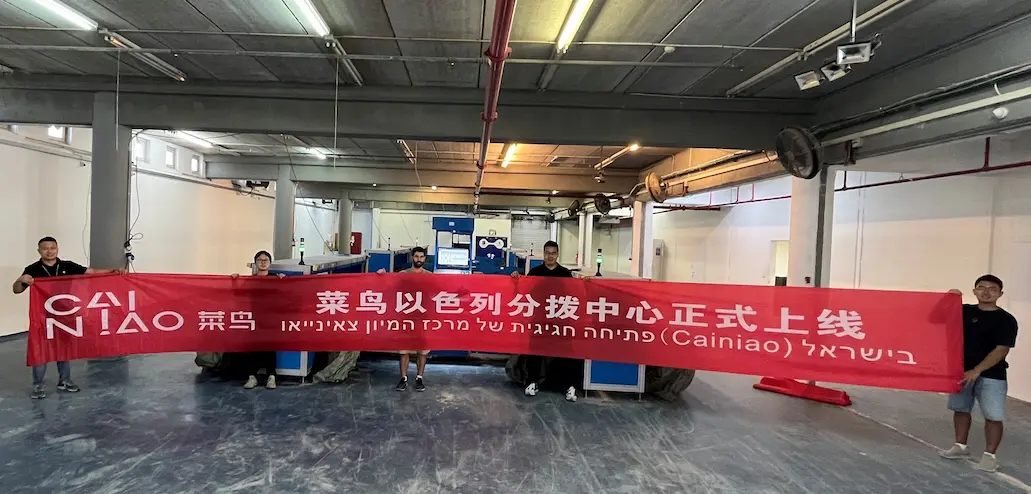 In order to select a product with fast delivery, select the country of dispatch – Israel. Then you will receive your package within 1-4 days. There are also warehouses in Turkey. You can order goods from this country. But sellers are reluctant to send them. Delivery time – from 5 days.
If you want to speed up the process, you need to choose one of the paid delivery types. All popular logistics services are available:
Fedex
EMS
Aramex
UPS Express
TNT
DHL
And some others.
UPS Express is considered the fastest. She is able to bring some goods from China to Israel in just 7 days.
Unfortunately, AliExpress does not yet have its own permanent warehouse in Israel, as in Russia. Therefore, the goods have to wait.
Moreover, Alibaba's proprietary payment system, Alipay, has recently been available. Recently, AliExpress and Isracard launched a credit card in Israel. You can do it on the official website of IsraelCard.
The card makes it possible not only to pay for purchases, but also to receive discounts. Your cashback will come directly to it.
Once again, we draw your attention – the card is debited in shekels, and payment is made in US dollars. Each time the currency is transferred at the rate of the bank.
Shipping costs are also calculated in US dollars, and in some situations – in euros.
AliExpress's women's clothing
The most popular section of the site in Israel. Looks like local fashionistas love to shop in China. Well, there are plenty to choose from. Click on the picture to go directly to the section with women's clothes.
Here you can find not only dresses, blouses, trousers and underwear, but also the most unexpected things. Including – national costumes of different peoples and countries.
Why is it profitable
When ordering on AliExpress in Israel, you buy goods directly from Chinese manufacturers, without intermediaries. Everyone knows that, for a number of reasons, the PRC has a low production cost. Therefore, the prices are low there.
When delivering goods to Israel, you do not need to pay taxes and customs duties. Therefore, the purchase is profitable.
Another advantage is the huge selection. There are millions of products on AliExpress. All possible colors, styles, models are available.
Private sale on AliExpress for their own
Get an invitation to a private sale. Buy goods with discounts for regular customers