The Ultimate Guide to Savings on AliExpress in Chile
| | |
| --- | --- |
| Language: | Español |
| Payment: | CLP ( Chilean Peso ) |
| Delivery: | 10-30 days |
Welcome to this all-inclusive guide designed specifically for Chilean shoppers who are interested in exploring AliExpress in 2023. This article aims to be your go-to resource for everything you need to know about AliExpress, from setting up an account to navigating the platform and adjusting your currency settings.
On this page:
How to Start Shopping on AliExpress
Creating an Account: A Step-by-Step Guide
Open Your Web Browser: Launch your preferred web browser on your computer or mobile device.
Navigate to AliExpress: Type in the AliExpress website URL in the address bar and hit Enter.
Locate 'Join' or 'Sign Up': Once on the homepage, look for the 'Join' or 'Sign Up' button, usually situated at the top-right corner.
Choose Your Preferred Method: AliExpress offers multiple ways to sign up. You can use your email address, or you can opt for quicker methods like using your Google, Facebook, or Apple accounts.
Email Verification: If you opt for email registration, AliExpress will send a verification code to your email. Make sure to check your inbox and spam folders.
Enter Verification Code: Go back to the AliExpress website and input the verification code where prompted. This step is crucial for verifying your email address.
Set Up a Password: Create a strong and unique password. Make sure it's something you can remember but is also secure enough to protect your account.
Fill in Personal Details: The last step in the account creation process is filling in your personal information. This includes your full name, shipping address, and phone number. Double-check to ensure all details are accurate to avoid any future issues, especially with shipping.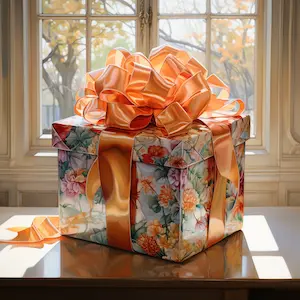 Get a gift for registering on AliExpress
Choose a gift for yourself for coming to the site. Let AliExpress pay for your first purchase
Navigating the Website and Mobile App
Utilize the Search Bar: The search bar is your best friend when looking for specific items. Simply type in what you're looking for, and a list of relevant products will appear.
Browse Through Categories: AliExpress categorizes items into various sections like 'Fashion,' 'Electronics,' and 'Home & Garden.' These categories can be found usually at the top or side of the homepage. Clicking on them will take you to a page filled with related products.
Make Use of Filters: Once you're in a category or have conducted a search, you'll see various filters on the side or top of the page. These filters can sort products by 'Best Match,' 'Number of Orders,' 'Seller Ratings,' and even 'Free Shipping.'
Adding Items to Your Cart: When you find an item that you're interested in, click on it for more details. Here you can read product descriptions, view images, and see customer reviews. If you decide to purchase it, click 'Add to Cart.'
The Wishlist: If you come across items that you might want to purchase later, you can add them to your 'Wishlist.' This feature allows you to review these items at a later time and move them to your cart if you decide to purchase them.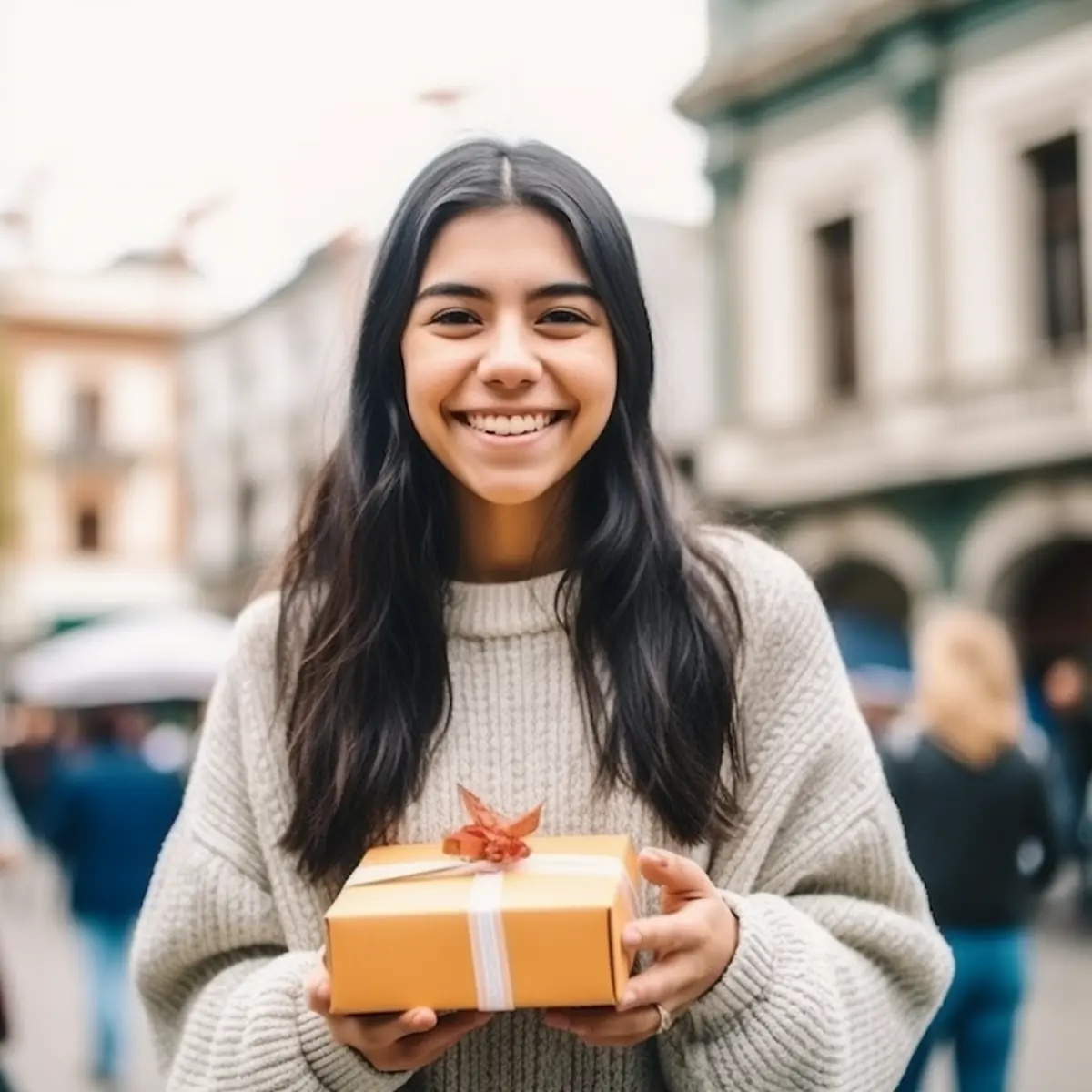 Currency Settings: How to View Prices in Chilean Pesos
Locate Currency Settings: On the top bar of the website, you'll find an option that allows you to set your 'Ship-to' country and currency.
Select Chilean Pesos: A dropdown list will appear. Scroll through it until you find 'Chilean Pesos' and select it.
Note: The prices you see are approximate and subject to slight variations. The final amount you'll be charged may differ due to the exchange rate applied by your card issuer.
How to Never Pay Full Price on AliExpress
Introduction
AliExpress is a treasure trove of deals, discounts, and offers. The key to unlocking these savings lies in knowing where to look and how to use them effectively. This section aims to guide Chilean shoppers through the maze of opportunities for never paying full price on AliExpress.
Recurring and Seasonal Deals
Overview of Regular Monthly and Seasonal Sales
AliExpress is known for its frequent sales events, which can offer substantial discounts across a wide range of product categories. These events range from monthly flash sales to annual extravaganzas like the 11.11 Global Shopping Festival. Our sales calendar is a valuable resource for keeping track of these sales, complete with dates, featured products, and tips for maximizing your savings.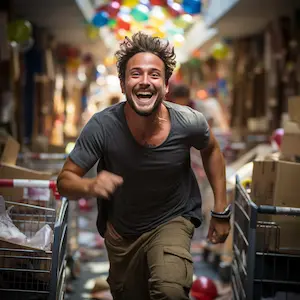 AliExpress Discounts: 48 Hours of Hot Deals!
Discover the popular items other shoppers around the world are choosing. Hurry up and buy!
Brand Promotions
Special Deals Run by Individual Brands
In addition to site-wide sales, individual brands often run their own promotions. These can include everything from new product launches to clearance sales. Following your favorite brands on AliExpress and subscribing to their newsletters can give you a head start on these exclusive deals.
Coupons on AliExpress
A Guide to Locating and Applying Coupons
AliExpress offers a variety of coupon types, including AliExpress coupons, seller coupons, and select coupons. These can be found in the "Coupons" section on the AliExpress website or directly on product pages. Applying these coupons is simple: during checkout, you'll see an option to apply your coupon. Select the one you wish to use from the dropdown list.
Coupons by product category
Promo Codes
Tips on Finding and Using Promotional Codes
Promotional codes provide yet another avenue for savings. These codes can be found on our website, where we regularly publish verified AliExpress promo codes. To use one, copy the code and paste it into the "Promo Code" box during the checkout process. Always check the terms and validity of the promo code before applying it.
Everyday Savings Tips
Ongoing Discounts, Coupons, and Promo Codes
Flash Deals: Limited-time offers featuring substantial discounts. These are prominently displayed on the AliExpress homepage.
App-Exclusive Deals: Some deals are exclusive to the AliExpress mobile app. If you shop frequently, downloading the app can offer additional savings.
New User Coupons: AliExpress often provides special coupons for new users, offering significant discounts on your first purchase.
Quantity Discounts: Buying in bulk can unlock additional savings from certain sellers.
Stacking Discounts: The most significant savings often come from using a coupon on an already discounted item. Always check if coupons can be combined during sales events.
By understanding and utilizing these various savings mechanisms, you can significantly reduce the amount you spend on AliExpress. Whether you're in the market for electronics, fashion, or home goods, there's almost always a way to get it for less.
AliExpress promo codes for every month
Payment Methods Exclusive to Chile
Navigating through the payment options on AliExpress can be a daunting task, especially for Chilean shoppers who may not be familiar with the platform's international payment methods. This section aims to simplify that process by focusing on payment methods that are exclusive to Chile, along with tips on how to use them effectively.
Cuenta Rut Visa de Bancoestado
Activation and Usage
Cuenta Rut Visa by Bancoestado is a popular payment option in Chile. To use it on AliExpress, you'll need to activate it for international transactions. This can be done by visiting a Bancoestado branch or through their online portal. Once activated, you can use it like any other Visa card during the checkout process on AliExpress.
Fees and Commissions
Be aware that a commission fee of 1.9% of the total purchase amount will be charged. This fee will be reflected in your account statement, so make sure to account for it when making a purchase.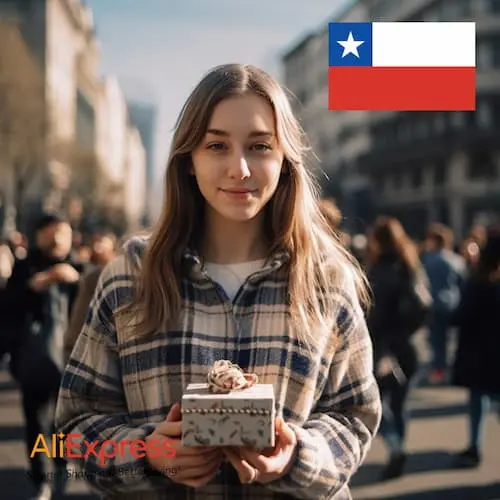 MACH de Banco BCI
Setting Up and Using the App
MACH is a mobile application by Banco BCI that allows you to create a virtual Visa debit card. After downloading the app and registering, you can transfer funds from any bank account to your MACH account. This virtual card can then be used for online purchases, including on AliExpress.
Virtual VISA Debit Card
The virtual Visa debit card generated by MACH is fully functional for international transactions. Just enter the card details during the AliExpress checkout process as you would with a physical card.
Credit and Debit Cards
Activation for International Use
Most credit and debit cards in Chile need to be activated for international use. This can usually be done through your bank's mobile app or website. Some commonly used cards in Chile for AliExpress transactions include Falabella, Ripley, and Cencosud.
List of Cards Commonly Used in Chile
Falabella
Ripley
Cencosud
Western Union
How to Make a Payment
Western Union is another option for making payments on AliExpress. To use this method, select Western Union during checkout and follow the instructions to transfer the payment amount. Payments can be made at any Chilexpress branch or through the Chilexpress website.
Limitations and Fees
Note that Western Union is only accepted for purchases over 25 USD and can take up to 5 days to process. Additionally, the cost of sending money through Western Union will be your responsibility.
AliExpress Sale: Secret Discounts Await You!
Discover a world of secret deals and discounts, available to our customers only. Don't miss out!
How to Pay in Installments
Converting Your Debt into Installments
If you prefer to pay in installments, some banks offer the option to convert your debt into monthly payments. This can usually be done by calling your bank's customer service after making the purchase.
Banks that Offer This Service in Chile
Banco de Chile
Banco Santander
Bancoestado
Understanding Associated Fees
Tips on What Fees to Expect and How to Avoid Them
While some payment methods may offer the convenience of installments or other features, they often come with associated fees. Always read the terms and conditions carefully and be aware of any transaction or service fees. Some banks may also charge a foreign transaction fee for international purchases, so it's advisable to check with your bank beforehand.
By understanding these Chile-specific payment options, you can make more informed decisions and potentially save money on your AliExpress purchases. Whether you're a frequent shopper or a first-timer, knowing your payment options is the first step to a smoother and more efficient shopping experience.
Shipping and Delivery to Chile
When shopping on AliExpress, one of the most crucial aspects to consider is shipping and delivery, especially when you're ordering from Chile. This section aims to provide you with a comprehensive guide on the available shipping methods, how to use Correos de Chile, estimated delivery times, and tracking your orders.
Available Shipping Methods: What Options Are Available and What to Expect from Each
AliExpress offers a variety of shipping methods to cater to the needs of its diverse customer base. Here are some of the most commonly used options for shipping to Chile:
AliExpress Standard Shipping
This is a balanced option that offers a good mix of affordability and speed. It's often free or relatively inexpensive and takes about 20-40 days to deliver to Chile.
DHL/FedEx/UPS
These are express shipping options and are the fastest but also the most expensive. They usually take 7-15 days to deliver but expect to pay a premium for these services.
ePacket
This is a cost-effective method that offers tracking. It usually takes around 14-30 days for delivery to Chile.
China Post Air Mail
This is one of the cheapest options but takes a longer time, usually around 30-60 days. It's a good option if you're not in a hurry and want to save on shipping costs.
Correos de Chile: Information on Shipping via Chile's National Postal Service
Correos de Chile is the national postal service and is often the final carrier for packages sent via AliExpress Standard Shipping and China Post Air Mail. Once the package arrives in Chile, it will be processed through customs and then handed over to Correos de Chile for final delivery.
Customs Clearance
All packages go through customs clearance. You may be required to pay import duties or taxes depending on the value and type of item. Always keep an eye on tracking information to know when your package has cleared customs.
Final Delivery
Correos de Chile will handle the final leg of the journey. They will either deliver the package to your doorstep or leave a notice for you to pick it up from your local post office.
Estimated Delivery Times: General Time Frames for Deliveries to Chile
The estimated delivery time can vary significantly depending on the shipping method chosen. Here are some general time frames:
AliExpress Standard Shipping: 20-40 days
DHL/FedEx/UPS: 7-15 days
ePacket: 14-30 days
China Post Air Mail: 30-60 days
Keep in mind that these are just estimates, and actual delivery times can vary due to factors like customs processing, local delivery speed, and other unforeseen circumstances.
How to Track Your Orders: Steps to Keep an Eye on Your Incoming Packages
Tracking your orders is essential to ensure that you're available to receive the package or take any necessary actions if there are delays or issues. Here's how to track your orders:
Log into Your AliExpress Account: Go to your account and find the 'My Orders' section.
Find Your Order: Locate the order you want to track and click on 'Track Order' or 'View Details'.
Tracking Information: This page will show you the tracking number and the current status of your package. You can click on the tracking number to get more detailed information.
Use Third-Party Tracking Websites: Sometimes, for more detailed tracking, you can copy the tracking number and use it on third-party tracking websites like 17track.net.
Correos de Chile Tracking: Once the package is in Chile and handed over to Correos de Chile, you can use their website to track the package using the same tracking number.
By understanding these shipping and delivery aspects specific to Chile, you can make more informed decisions and potentially save both time and money on your AliExpress purchases. Whether you're a frequent shopper or a beginner, knowing your shipping options and how to track them effectively is key to a smooth and efficient shopping experience.
Customs Fees and Taxes for Ordering from AliExpress to Chile
Navigating the landscape of customs fees and taxes can be a daunting task, especially when you're ordering from an international platform like AliExpress. This section aims to demystify the various costs you might encounter when importing goods into Chile, offering you a clearer picture of the total cost of your order.
Understanding Customs Fees
What are Customs Fees?
Customs fees are levied by the National Customs Service of Chile (Aduanas de Chile) to cover the costs associated with processing imported goods.
How are They Calculated?
The customs fee is calculated as a percentage of the value of your order. For goods valued at less than USD 3,000, the customs fee is 0%. For those valued at USD 3,000 or more, the customs fee is 6%.
Value-Added Tax (IVA)
IVA is a ubiquitous tax applied to most goods and services sold in Chile. The current rate for IVA is 19%.
Additional Charges You Should Know About
Brokerage Fees
These fees are charged by a customs broker to assist you in clearing your goods through customs. The amount varies depending on the value of your order and the customs broker you employ.
Duty
This is a tax levied on specific types of goods like alcohol, tobacco, and luxury items. The duty rate varies depending on the type of goods you're ordering.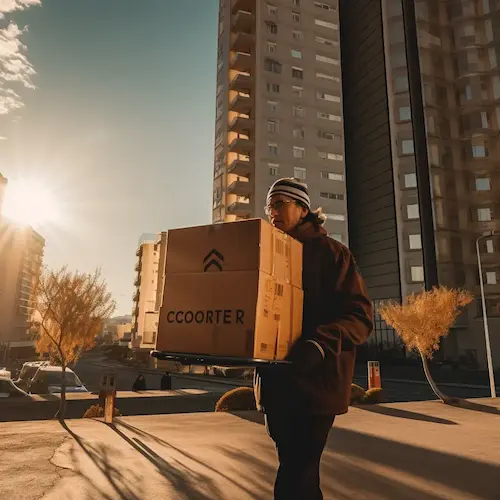 Real-world Examples
Example 1
If you order a product costing USD 20, classified as general merchandise, it would be subject to a 6% customs fee. Adding the 19% IVA would result in a total cost of USD 23.80, inclusive of all fees, taxes, and charges.
Example 2
For a product costing USD 200, also classified as general merchandise, a 6% customs fee would apply. With the 19% IVA, the total cost would be USD 316, inclusive of all fees, taxes, and charges.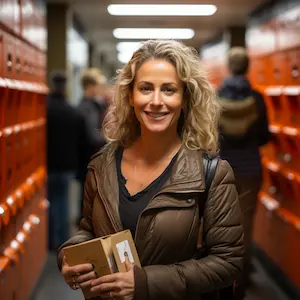 Shop on AliExpress tax-free and duty-free
Constant sale. Goods from local warehouses. Fast delivery, no additional taxes or fees
Tips to Avoid Extra Charges
Order Low-Value Goods
Goods valued at less than USD 3,000 are not subject to customs fees or taxes.
Declare the True Value
Under-declaring the value of your goods may result in additional charges.
Use Shipping Services with Customs Clearance
Some shipping services like DHL and UPS offer customs clearance, potentially saving you on brokerage fees.
Important Information and Resources
The customs authority in Chile is Aduanas de Chile. Their customs declaration form can be found on their website. They may also charge a handling fee for processing your customs clearance.
Restricted and Dutiable Goods
Certain goods are subject to additional customs duties or restrictions in Chile. These include:
Alcohol and tobacco products
Firearms and ammunition
Endangered species
Counterfeit goods
If you're importing any of these, it's advisable to consult Aduanas de Chile for more information on applicable regulations.
Safe Shopping Tips on AliExpress for Chilean Shoppers
Navigating an online marketplace as vast as AliExpress can be overwhelming, especially when you're concerned about the quality and authenticity of products. This section aims to equip you with essential tips and tricks to ensure a safe and satisfying shopping experience.
Using Filters for a More Efficient Search
The Importance of Filters
Filters can be your best friend when shopping on AliExpress. They help you narrow down your search and find exactly what you're looking for.
"Orders" Filter
Using the "Orders" filter sorts the products based on the number of units sold. This is a good indicator of a product's popularity and, often, its quality.
"4 Stars or More" Filter
This filter will only show you products that have received a rating of 4 stars or higher. It's a quick way to sift through products and focus only on those that have been well-received by other buyers.
How to Check Seller Ratings and Reviews
Seller Ratings
Always check the seller's ratings before making a purchase. A high rating usually indicates a trustworthy seller. Ratings are usually out of 5 and can be found on the seller's profile.
Reading Reviews
Take the time to read through reviews left by other buyers. This will give you an idea of the product's quality, how true it is to its description, and what kind of customer service to expect.
Special access to AliExpress. Just for you!
Get access to your personal page with products specially selected for you
User Reviews and Local Tips
What Chileans Are Saying About AliExpress
Local reviews can provide insights that generic reviews may not. For example, Chilean users might mention how long shipping actually took or if there were any issues with customs.
Expert Tips Based on Local Experiences
Shipping: Choose sellers that offer shipping methods that are known to be reliable in Chile.
Customs: Be aware of Chile's customs regulations and fees to avoid any unexpected costs.
Payment: Use payment methods that offer buyer protection, and that are commonly used and trusted in Chile.
By employing these safe shopping tips, you can navigate AliExpress with greater confidence and peace of mind. Whether you're a first-time buyer or a seasoned shopper, these guidelines will help you make more informed decisions, ensuring that your AliExpress shopping experience is both rewarding and secure.
Trust and Safety Measures: A Guide for Chilean Shoppers on AliExpress
Navigating an expansive online marketplace like AliExpress requires a keen eye for trust and safety measures. This section aims to equip you with the knowledge and tools to ensure a secure and fulfilling shopping experience.
Quality Assurance: Identifying Authentic and High-Quality Products
Shop from Official Stores and Recognized Brands
AliExpress hosts a variety of official stores from top brands. Purchasing from these outlets often assures the quality of the products you're buying.
Look for Certifications and Compliance Standards
Always check for products that have certifications from reputable organizations or meet international quality standards. These details are generally available in the product description.
Red Flags: What to Watch Out For
Suspiciously Low Prices
If a deal seems too good to be true, exercise caution. Extremely low prices can often indicate counterfeit or subpar products.
Incomplete or Poorly Written Product Descriptions
Steer clear of products that have vague or incomplete descriptions. Reliable sellers offer comprehensive and accurate product information.
Seller Ratings and Customer Reviews
Always scrutinize the seller's ratings and read through customer reviews. Low ratings and negative reviews are warning signs.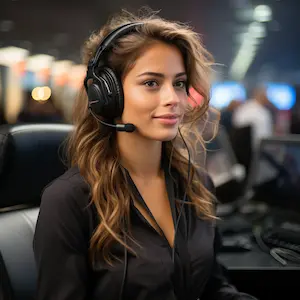 AliExpress Official Support 24/7
Get help from the official support team. Contact an operator right now
Customer Service Contacts: How to Reach AliExpress Support from Chile
AliExpress Customer Service Contacts
While AliExpress doesn't provide a direct customer service phone line, they do have an extensive Help Center on their website and mobile app.
AliExpress Main Office in China:
Address: 969 West Wen Yi Road, Yu Hang District, Hangzhou 311121, China
Phone: (+86) 571-8502-2088
Fax: (+86) 571-8526-9066
AliExpress Office in Brazil:
Address: Rua Faria Lima, Iperó, São Paulo, BR
Reaching Customer Service from Chile
Live Chat: The most efficient way to contact AliExpress customer service from Chile is through the Live Chat feature on their website or mobile app.
Help Center: The Help Center is a valuable resource for finding answers to common questions and resolving typical issues.
Dispute Resolution: If you encounter any issues with your order, you can initiate a dispute via your AliExpress account, which will prompt customer service to review your case.
By adhering to these trust and safety measures, you can shop on AliExpress with greater peace of mind. Whether you're a first-time user or a seasoned shopper, these guidelines will assist you in making well-informed decisions for a secure and satisfying shopping experience.