The Complete Guide to AliExpress Shopping in Greece
| | |
| --- | --- |
| Language: | English |
| Payment: | EUR ( Euro ) |
| Delivery: | 15-45 days |
Hello to our readers from Greece! Feeling a bit overwhelmed about diving into the world of AliExpress? No worries, you're in the right place. In this comprehensive guide, we'll walk you through everything you need to know to become an AliExpress whiz right here in Greece.
On this page:
Ah, AliExpress! A universe of goodies that can easily turn a quick look into a several-hour-long shopping spree. But before you go down that delightful rabbit hole, here's your roadmap to navigating AliExpress efficiently and securely.
How to Shop on AliExpress from Greece: Your Step-by-Step Guide
Hello, savvy shoppers of Greece! Are you ready to dig into the vast, exciting world of AliExpress? Well, before you start filling up your cart with amazing finds, let's sort out the basics. Here's a step-by-step guide on how to get started, customized just for you, our Greek readers!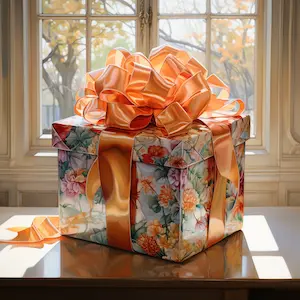 Get a gift for registering on AliExpress
Choose a gift for yourself for coming to the site. Let AliExpress pay for your first purchase
Setting Language, Currency, and Country of Delivery
Visit AliExpress: Open your browser and go to AliExpress.
Choose Your Language: Usually, the website auto-detects your location, but if it doesn't, you can manually set your language. Look for a small flag icon usually located at the top-right corner of the page.
Set Your Currency: Next, you'll want to make sure the currency reflects Euros (€). You'll typically find this option near the flag icon.
Country of Delivery: Lastly, make sure the delivery location says 'Greece'—you don't want your goodies ending up in another country!
Creating an AliExpress Account
Click 'Join' or 'Sign in': You'll find this option at the top-right corner of the homepage.
Provide Your Details: A form will pop up asking for an email and password.
Verify Your Account: You'll be sent a verification email. Click on the link in that email, and you're officially a member of the AliExpress community!
Filling in Your Shipping Address
Go to 'My AliExpress': Once logged in, hover over your account name at the top-right and select 'My AliExpress' from the dropdown menu.
Navigate to Address Book: Here, you can add a new address.
Fill in All Fields: Now, this is crucial. Make sure every detail is accurate, especially your postal code and contact number.
Making Your First Purchase
Search for Your Desired Item: Use the search bar or explore categories.
Check Reviews and Ratings: Always a good practice before you hit 'buy.'
Add to Cart: Found what you like? Click on the cart icon next to the item.
Proceed to Checkout: Click on your cart at the top-right corner and review your items before proceeding to checkout.
Finalize Purchase: Follow the on-screen instructions to finalize your purchase.
Downloading the AliExpress App
Go to Your App Store: Search for 'AliExpress' in Apple's App Store or Google's Play Store.
Download the App: Click on 'Download' or 'Install.'
Log In: If you've already created an account on your desktop, you can log in with the same credentials.
Explore App-Exclusive Deals: The app often has deals that aren't available on the desktop site, so keep an eye out for those.
And there you have it! You're all set to explore the endless aisles of AliExpress. With these basics sorted, your shopping spree will be a breeze.
Coupons by product category
How to Never Pay Full Price on AliExpress: Unlock the Secrets
Hey, budget-savvy peeps! If you're like us, then you know the thrill of landing a great deal feels almost as good as getting a compliment from a stranger. So, how can you stretch your euros even further on AliExpress? Let us spill the tea. ☕
Recurring and Seasonal Deals: Your Deal Calendar
Ever heard of Black Friday? Of course, you have! But did you know AliExpress has its own equivalent, like, multiple times a year? Yep, from 11.11 (Singles Day) to New Year's deals, and everything in between, AliExpress is your year-round Black Friday. And guess what? We've got a Sales Calendar that keeps track of all these dates. Bookmark it; you'll thank us later!
Finding and Using AliExpress Coupons: It's Like a Treasure Hunt!
Platform Coupons: These are sitewide coupons you can use at any store on AliExpress. Find them on the homepage or promotional banners.
Store Coupons: Got a favorite store? They might offer special coupons just for their products. Check the store's homepage for these.
Select Coupons: These can be used in selected stores that accept them. You'll often get these when you play games or engage with the platform.
👉 Tip: To apply your coupon, just click on the 'Use Coupon' option at checkout and watch the total bill drop!
Where to Find Promo Codes: The Hide and Seek Game
Promo codes are like AliExpress' secret sauce. They pop up during special events like AliExpress Anniversary or flash sales. They can also be found on banners and sometimes get sent via email to registered users. Keep your eyes peeled!
Everyday Savings Tips and Brand Promotions: Become a Pro Shopper
Follow Stores: If you love a particular brand or store, give them a follow! You'll get notifications on sales, new items, and exclusive coupons.
Add Items to Cart: Not ready to buy yet? Add items to your cart; you might get a discount offer encouraging you to complete the purchase.
Join Store's Mailing List: If you're eyeing some pricey items, it might be worth joining a store's mailing list for exclusive promo codes and first dibs on sales.
And there you go! You're not just shopping now; you're power-shopping. Armed with these tips, full price will be a thing of the past. Keep calm and save on savvy shoppers!
AliExpress promo codes for every month
Payment Methods in Greece: No Greek Tragedies Here, Just Easy Transactions!
Ah, the moment of truth—parting with your hard-earned money. But don't worry; we're here to make sure it's as painless as possible.
Popular Payment Options: Choose Your Weapon
Credit/Debit Cards: Good ol' plastic! Visa, MasterCard, and American Express are widely accepted.
PayPal: For those who prefer an extra layer of security.
You've got choices, people!
Nobody likes that feeling when they think they've found a deal, and then, boom! Hidden fees appear out of nowhere. To avoid these sneaky add-ons:
Check Currency Conversion Rates: If your card isn't in Euros, you might get hit with a fee.
Transaction Fees: Some digital wallets might charge you a tiny fee. Know before you go!
Good news: We've got an article that dives deep into avoiding these pesky fees, so you're fully armed against them.
Shipping and Delivery to Greece: Your Parcels, Pronto!
The only thing better than clicking 'Buy Now' is hearing that 'ding-dong' from your doorbell announcing your package has arrived!
Available Shipping Methods: Your Way, Your Say
Standard Shipping: It's generally the cheapest and takes a bit longer.
Express Shipping: If you need it ASAP, go express. Just know it'll cost you a bit more.
Estimated Delivery Times: Countdown to Joy!
Standard Shipping: For the patient ones among us, expect a 2 to 6-week wait. A good time to practice mindfulness, perhaps?
Express Shipping: For the "I want it now" crowd, it can be as quick as a week.
How to Track Your Orders: Like a Hawk!
Log into Your Account: That's where all the magic happens.
Find the Order: Scroll through your recent purchases and click on the one you're curious about.
Track Package: There should be a 'Track Order' button. Click it and follow the rabbit hole to know exactly where your package is.
So, whether you're a deal-hunter, a speed-shopper, or a track-o-maniac, we've got you covered.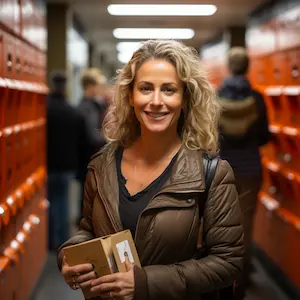 Shop on AliExpress tax-free and duty-free
Constant sale. Goods from local warehouses. Fast delivery, no additional taxes or fees
Customs and Taxes: The Nitty-Gritty of Shopping from Greece
Now that you've got the ins and outs of shopping on AliExpress down, let's talk about the part that's not so fun but crucial to know: customs fees and taxes. Don't worry; we've broken it down for you so there won't be any unpleasant surprises when your package arrives.
Customs Fees: The Gateway Charge
When you import something into Greece, you're dealing with the Hellenic Customs and Border Control (HCBC). They slap on a customs fee based on the value of your order:
Under €22: Guess what? No customs fee! It's like a small shopping win.
€22 and Above: Here, you'll see a 10% customs fee on the value of your goods.
Value-Added Tax (VAT): Your Share to the State
In Greece, most goods and services come with a 24% VAT. No exceptions for your AliExpress orders, folks.
Aside from customs and VAT, keep an eye out for:
Brokerage Fees: Customs brokers will charge you for helping your goods clear customs. These vary based on your order's value and the broker you choose.
Duty: This applies to specific goods like alcohol, tobacco, and luxury items. The rate varies depending on what you're buying.
Bringing It All Together: Some Real-World Examples
Example 1: The €100 Order If you buy something that's €100, a 10% customs fee is applicable, so that's an extra €10. Then slap on the 24% VAT, which is €24. Your total? €134, all fees included.
Example 2: The €200 Extravaganza Let's say you splurge and spend €200. You'll have a €20 customs fee and a €48 VAT. So, in total, you'll be shelling out €268.
By being savvy about these additional costs, you can factor them into your budget and shop with total confidence.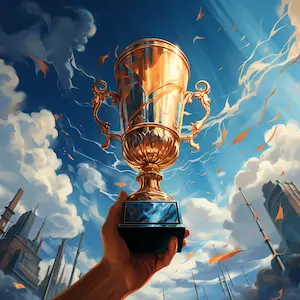 Best Price of the Month! Only Today on AliExpress
Don't miss your chance! Purchase items at the lowest prices!
Shopping Smart: Returns and Buyer Protection on AliExpress
Alright, let's talk about the nitty-gritty stuff that gives you peace of mind when shopping online. Yep, I'm talking about returns and buyer protection. Don't worry, AliExpress has protocols to make sure you're not left high and dry.
The Lowdown on AliExpress's Return Policy
First off, if you're having second thoughts about that polka-dot tablecloth or LED lamp you just bought, relax. AliExpress gives you a cool 15-day window to return your items. Just make sure they're in the same condition you received them, original packaging and all. This gives you a little breathing room to decide if the product truly meets your expectations or if it's a 'thanks, but no thanks' situation.
AliExpress Buyer Protection: Your Financial Safety Net
Here's the comforting part: When you make a payment, AliExpress holds your money in an escrow account under their Buyer Protection program. What does this mean? Well, your cash doesn't go to the seller until you confirm that you've received the product and it's up to snuff. That's right, your money stays in a secure place until you give the thumbs-up!
Got Questions? How to Reach AliExpress Customer Support in Greece
We've all been there, the need to talk to customer service is almost inevitable when shopping online. But how do you get in touch with AliExpress when you're residing in Greece?
A Friend in Need: Contacting AliExpress Customer Support
You've got a buffet of options to communicate with AliExpress:
Live Chat: Want an immediate answer? The live chat is like the fast-food of customer support—quick and convenient.
Email Support: For those who prefer to express themselves in paragraphs, there's the email option. Compose, send, and wait for a detailed response.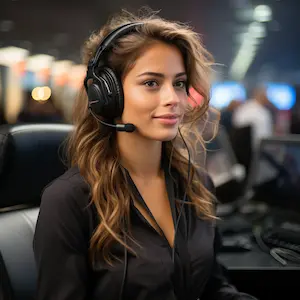 AliExpress Official Support 24/7
Get help from the official support team. Contact an operator right now
AliExpress Offices: The Milan Connection
Alright, here's some insider info for you. AliExpress may not have an office right in Greece, but they've got the next best thing—a customer service hub in Milan, Italy. Specifically, the address is Corso Europa, 13, 20122 Milan, Italy. This hub is equipped to handle queries and issues from Greece as well, so you're in capable hands.
So there it is, a complete guide on how to shop securely, knowing that AliExpress has your back every step of the way. Go forth and conquer those deals!
Reviews and User Experiences in Greece
Alright, let's dive into what the people are saying—specifically, the good people of Greece who've been shopping on AliExpress. Your neighbors have spoken!
The Talk of the Town: Summary of User Reviews
Greek shoppers are generally feeling positive about AliExpress. Why? Well, the two big draws are the variety and price competitiveness. Whether it's fashion, electronics, or home goods, AliExpress seems to offer a sprawling bazaar of options without burning a hole in your wallet. Of course, there's always room for improvement, but the overall sentiment from Greece is a thumbs-up!
Learn from the Masters: Tips for New Users
If you're just dipping your toes into the AliExpress pool, take some advice from the veterans. Seasoned Greek shoppers suggest you never skip the reviews. Think of them as little golden nuggets of wisdom. Most shoppers also recommend taking a gander at customer photos, because, let's be real, the product in someone's living room is often a more honest representation than in a polished advertisement.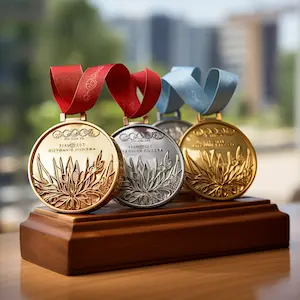 AliExpress Ratings – Best Products Today!
Get access to the most popular items. Discover what other shoppers are choosing
Trust and Safety: Your AliExpress Guidebook
Quality Assurance: Do Your Homework
The golden rule is "caveat emptor," or "let the buyer beware." You're going to find products across the entire quality spectrum on AliExpress. The responsibility lies on you to research not just the products but also the vendors. Look for sellers who have a strong track record, high ratings, and stellar reviews. These indicators usually mean you're in safe hands.
Red Flags to Watch For: The No-No List
Here are the don'ts. First, steer clear of deals that make your 'too-good-to-be-true' alarm go off. There's usually a catch. Second, look out for sellers with low ratings or a history of negative reviews. These are often the vendors you'll want to skip. Being aware of these red flags can save you from a headache later on.
Alternatives to AliExpress in Greece
We know, we know. AliExpress isn't the only game in town. So how does it stack up against other options?
Greek Playground: Skroutz
Skroutz is a local hero in Greece, offering a range of products from tech to toiletries. It's reputable and delivers pretty quickly. However, AliExpress generally trumps Skroutz in the variety department. If you're looking for something super specific or unique, your odds are better with AliExpress.
The International Contender: Amazon
Then there's the retail behemoth, Amazon. We all know it; we've all used it. Amazon offers speedy delivery and a gigantic range of products. Where AliExpress has the edge is in price. You'll often find that the same product is available at a more wallet-friendly price on AliExpress.
And that, my friends, wraps up our comprehensive guide for our Greek audience. Whether you're a seasoned shopper or a first-timer, there's always something to learn about navigating the vast world of AliExpress. Happy shopping!