Guide to Confident and Cost-Effective Shopping on AliExpress
| | |
| --- | --- |
| Language: | Español |
| Payment: | ARS ( Argentine Peso ) |
| Delivery: | 20-60 days |
AliExpress has established itself as one of the most popular online shopping platforms globally, offering a wide variety of products at competitive prices. If you're a shopper in Argentina, this article aims to guide you on how to maximize the opportunities AliExpress offers, from finding the best discounts to understanding the intricacies of shipping and taxes in your country. For more details on why AliExpress offers such competitive prices, you can read more here.
We hope this guide helps you make more informed and cost-effective purchases on AliExpress.
On this page:
How to Get Started on AliExpress
Creating an AliExpress Account
Before you can take advantage of the deals and discounts on AliExpress, you need to create an account. The process is straightforward:
Visit the AliExpress page: You can do this from your browser or download the AliExpress app for your mobile device.
Click on "Sign Up" or "Create an Account": You'll usually find this option in the top-right corner of the page.
Fill in the details: Provide your email address, create a password, and follow the instructions to complete the registration.
Verify your account: You'll receive a verification email. Click on the link to confirm your account.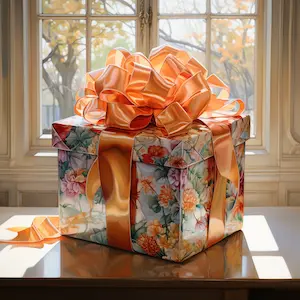 Get a gift for registering on AliExpress
Choose a gift for yourself for coming to the site. Let AliExpress pay for your first purchase
Navigating the Platform and Finding Deals
Once you have your account set up, it's time to explore the platform. Here are some tips for finding the best deals:
Use the search bar: If you know what you're looking for, simply type the product into the search bar.
Explore categories: AliExpress has a wide range of categories. Browse through them to find products that interest you.
Filter results: Use filters to sort products by price, rating, and more.
Read reviews: Before making a purchase, it's advisable to read reviews from other buyers.
Use coupons and discount codes: Don't forget to check the coupons and promotional codes section to save even more.
Pro Tip: Always compare prices and options before making a purchase. Also, keep an eye out for promotions and special sales that AliExpress regularly offers.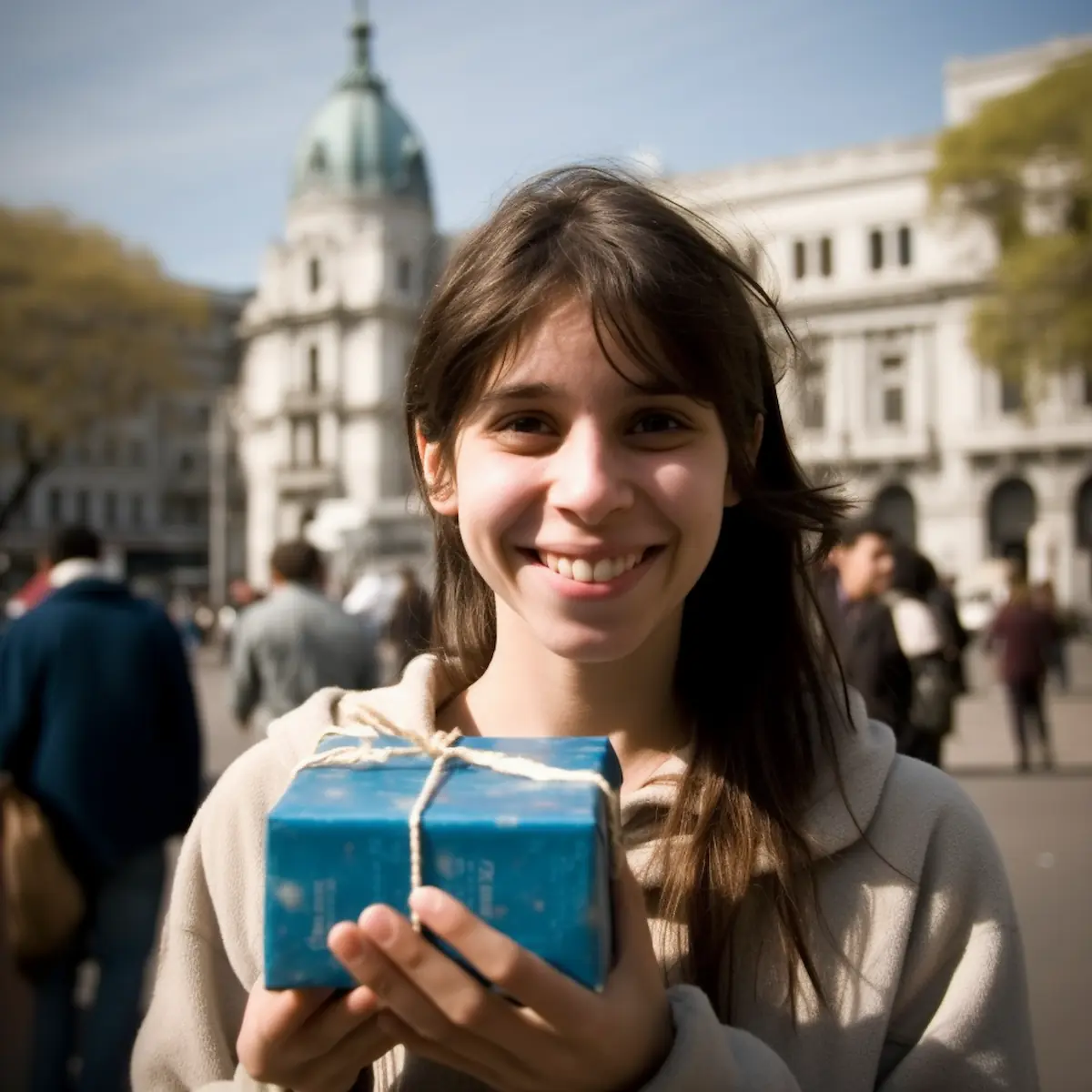 By following these steps and tips, you'll be well-prepared to make smart and secure purchases on AliExpress.
Payment Methods Available in Argentina
Common Payment Options
Shopping on AliExpress from Argentina is a straightforward process, but it's crucial to know the available payment methods to ensure a successful transaction. Below are the most common options:
Credit and Debit Cards: These are one of the easiest and quickest ways to pay on AliExpress. The platform accepts a wide variety of cards, including Visa, MasterCard, and American Express.
MercadoPago: This is another popular option in Argentina. This payment method is especially useful if you prefer to keep your transactions in a local environment and in local currency. However, be aware that some additional fees may apply.
PayPal: Although not the most common option in Argentina, PayPal is accepted on AliExpress and can be a good alternative if you already have an account and prefer its buyer protection system.
How to Use Different Payment Methods
Select Your Product: Once you've chosen the product you want to buy, go to the shopping cart.
Proceed to Payment: Click on "Buy Now" or "Add to Cart," and then select "Proceed to Pay."
Choose Payment Method: Here you can select your preferred payment method. If you have an AliExpress coupon, this is the time to use it.
Confirm Payment: After selecting the payment method, follow the instructions to complete the transaction.
It's always advisable to check for promotions and discounts to get the most out of your purchases. With these payment methods, shopping on AliExpress from Argentina is a secure and efficient process.
Taxes and Customs in Argentina
Understanding Taxes and Customs Fees
In Argentina, it's crucial to understand the terms and conditions related to taxes and customs fees when shopping on AliExpress. Here are some key terms:
CIF (Cost, Insurance, Freight): This is a method for calculating import taxes where the tax is based on the cost of the order plus the cost of freight and insurance.
De minimis: This is the minimum value from which taxes and fees are applied. For postal shipments, the de minimis is 50 USD for both taxes and duties. This limit is only valid for 12 shipments per year.
VAT (Value-Added Tax): The standard rate is 21%, although certain products have reduced rates of 10.5% and 2.5%.
Import Duty: Duties range between 0% and 35% and are applied to the CIF value of the order.
How to Calculate Costs
To calculate taxes and customs fees in Argentina, you can use online tools or specific calculators. Here are some general guidelines:
Postal Shipments: If the value of your shipment doesn't exceed 50 USD, you won't have to pay duties. However, if you exceed 12 personal shipments in a year or send more than 600 USD annually, you'll have to pay a 50% duty fee on the total value of your shipment.
Courier Shipments: There is no de minimis value, meaning duties and taxes will be applied to all courier shipments unless they receive preferential treatment through trade agreements.
Pro Tip: It's always better to be aware of promotions and discounts to deduct these additional costs from the final price of the product.
By considering these factors, you'll be able to make a more informed purchase and avoid surprises during the import process.
Examples of Tax and Duty Calculations
To better understand how these taxes and fees work, here are some examples:
80 USD Postal Shipment: If your shipment is valued at 80 USD, it exceeds the 50 USD de minimis by 30 USD. In this case, you'll pay a 50% import duty fee on that surplus of 30 USD, resulting in a fee of 15 USD (50% of 30 USD).
First Excess of 12 Annual Shipments: If it's your first time exceeding the 12 shipments with a 50 USD value or the 600 USD limit, a 50 USD franchise can be discounted, and then a 50% duty fee is charged on the rest of the value. For example, if you buy a product for 550 USD, you'll have to pay taxes for 250 USD (550 USD – 50 USD = 500 USD and 50% of 500 USD = 250 USD).
100 USD Courier Shipment: Since there's no de minimis value for courier shipments, both VAT and duties will be applied to the total value of the shipment. If the duty is 10% and the VAT is 21%, you'll pay an additional 31 USD in taxes and duties.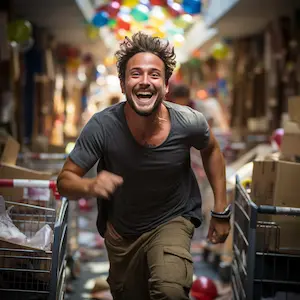 AliExpress Discounts: 48 Hours of Hot Deals!
Discover the popular items other shoppers around the world are choosing. Hurry up and buy!
Final Considerations
It's always advisable to consult online tools to calculate taxes and customs fees before making a purchase. Also, consider available offers and coupons to minimize the impact of these additional costs.
With this information, you'll be better prepared to make purchases on AliExpress from Argentina, avoiding unpleasant surprises and unexpected costs.
Coupons and Promotional Codes
Coupons by product category
How to Find Coupons and Promotional Codes
Homepage: AliExpress often offers coupons on its main page, especially during special events or massive sales.
Sellers: Many sellers offer specific coupons for their stores. These can be found on the product page or the seller's store.
Mobile App: The AliExpress app often has exclusive offers not available on the desktop version.
Third-Party Websites: There are several websites and forums where people share coupons and promotional codes, such as Pokupar.
How to Use Coupons and Promotional Codes
Select Product: Add the product you want to buy to the cart.
Apply Coupon: Before proceeding to payment, there will be an option to enter a coupon code. Enter it here and click "Apply."
Verify Discount: Make sure the discount has been applied to the total before finalizing the purchase.
AliExpress Sale: Secret Discounts Await You!
Discover a world of secret deals and discounts, available to our customers only. Don't miss out!
Best Times of the Year to Find Discounts
Singles' Day (11.11): This is one of the biggest shopping events of the year on AliExpress. You can find more information and offers for this day on Pokupar.
Black Friday: Another significant event that usually has great discounts.
Seasonal Sales: Such as Summer Sale or New Year's Sale.
With these tips, you'll be able to make the most out of your purchases on AliExpress, getting quality products at lower prices.
Order Tracking
How to Track Your Orders from Argentina
Tracking your orders on AliExpress is crucial to ensure that your products arrive safely and within the estimated time. Here's how to do it:
AliExpress Account: Log in to your AliExpress account and go to the "My Orders" section.
Tracking Number: Here you will find a tracking number for each order you've placed.
Tracking Websites: You can enter this number on various shipment tracking websites or on the courier service's page you're using.
Shipping Companies Operating with AliExpress in Argentina
AliExpress Standard Shipping: This is the most common method and is generally quite reliable.
DHL: A faster but generally more expensive option.
Correo Argentino: This is the national postal service and is one of the available shipping options.
Specific Challenges in Argentina
Common Issues Faced by Argentine Buyers
Customs Delays: Packages may get held up in customs longer than expected, delaying delivery.
Taxes and Customs Fees: As previously mentioned, there are certain taxes and fees that may apply and should be considered when calculating the final cost of your purchase.
Limitations on the Number of Shipments: Remember that there is a limit on the number of tax-free shipments you can receive per year.
How to Overcome These Challenges
Plan Ahead: If you know your package might be delayed, it's better to place the order well in advance.
Stay Informed: Keep up to date with customs laws and fees to avoid surprises. More information can be found on Pokupar.
Active Tracking: Keep an active track of your order to know its whereabouts at all times.
With these tips, your shopping experience on AliExpress from Argentina will be much smoother and safer.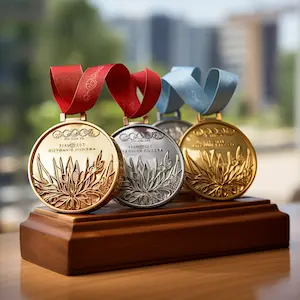 AliExpress Ratings – Best Products Today!
Get access to the most popular items. Discover what other shoppers are choosing
Reviews and Safety
Is It Safe to Shop on AliExpress from Argentina?
Shopping on AliExpress is generally safe, as the platform offers multiple layers of buyer protection, including a dispute system. However, it's always advisable to read reviews from other buyers and ensure the seller has good ratings.
Reviews from Argentine Users on the Platform
Most Argentine users have positive opinions about AliExpress, especially regarding the variety of products and competitive prices. However, some mention customs delays as a point to consider.
Shipping to Argentina
Estimated Shipping Times
Shipping time can vary depending on the shipping method you choose and how quickly the product clears customs. Generally, it can take between 20 and 60 days.
How to Choose the Best Shipping Option
AliExpress Standard Shipping: For non-urgent purchases, this is a good option.
DHL or FedEx: If you need the product quickly and are willing to pay more.
Correo Argentino: If you prefer to use the national postal system.
Customer Support
How to Contact AliExpress Customer Support
If you have any issues with your order, you can contact AliExpress customer support through:
Live Chat: Available 24/7 on the platform.
Email: They generally respond within 24 to 48 hours.
Support Availability in Spanish
AliExpress customer support is available in multiple languages, including Spanish. This makes resolving issues and queries easier for Argentine users.
With this information, you're ready to navigate AliExpress and make purchases securely and efficiently from Argentina.