The Ultimate Guide to AliExpress Savings in Korea
| | |
| --- | --- |
| Language: | 한국어 |
| Payment: | KRW ( South Korean Won ) |
| Delivery: | 15-65 days |
Hey there, savvy shoppers of Korea! Are you intrigued by the endless aisles of AliExpress but don't know where to start? Look no further, because this article is your ultimate guide to navigating this e-commerce giant like a pro. From account setup and language customization to making your first purchase, we've got you covered. So, let's dive right in and make your AliExpress shopping journey as smooth as a well-aged Soju!
On this page:
Navigating AliExpress from Korea
Before you start filling your cart with all sorts of goodies, it's important to set up the platform to suit your specific needs. Don't worry; it's easier than assembling a kimchi refrigerator. Here's how to do it:
Language Settings: Although the platform defaults to English, you can change the language by going to the globe icon at the top right of the homepage and selecting 한국어 (Korean).
Currency: Shopping in a foreign currency can be confusing. To see all prices in Korean Won (₩), go to the currency dropdown menu next to the language settings and choose KRW.
Country of Delivery: Make sure to set your country to South Korea. This will not only give you accurate shipping costs but also help tailor the product offerings to what's available in your region.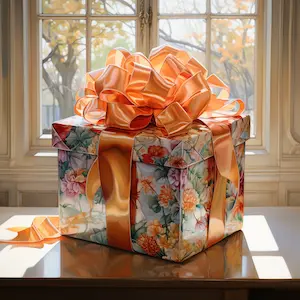 Get a gift for registering on AliExpress
Choose a gift for yourself for coming to the site. Let AliExpress pay for your first purchase
Initiating Your AliExpress Account
If you're new to AliExpress, you'll need to create an account, but it's as simple as making ramyeon. Follow these steps:
Click on the 'Join' button at the top right corner of the homepage.
You can sign up using your email, mobile number, or even your social media accounts.
Create a password that's as strong as Korean garlic.
Verify your account through the link sent to your email or a code sent to your mobile number.
Voila! You're now an AliExpress member.
Entering Your Shipping Details
Alright, now that your account is set up, it's time to let AliExpress know where to send all those awesome buys.
Go to 'My AliExpress' and then navigate to 'My Shipping Address.'
Fill in all the required details, including your full name, address, and contact number.
Make sure to double-check the postal code to avoid any delivery hiccups.
Your First AliExpress Purchase: A Korean Perspective
Ready to make your first purchase? Here's a quick guide tailored just for you:
Use the search bar or category menus to find the item you're looking for.
Read product descriptions and reviews carefully.
Add items to your cart or click 'Buy Now' if you're ready to purchase immediately.
On the checkout page, review your order and apply any coupons or discounts you may have.
Choose your preferred payment method and confirm the purchase.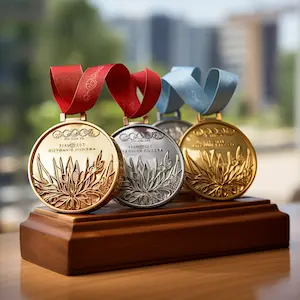 AliExpress Ratings – Best Products Today!
Get access to the most popular items. Discover what other shoppers are choosing
Get the AliExpress App
For an even smoother shopping experience, consider downloading the AliExpress app. It's available for both Android and iOS and offers additional discounts for mobile shoppers. Simply go to your app store, search for AliExpress, and click download. Trust us; your fingertips will thank you!
And there you have it! You're now well-equipped to tackle AliExpress and make the most of your shopping experience.
Mastering Discounts on AliExpress
Hey there, savvy shopper! You're all set up with your AliExpress account, but before you hit that 'Buy Now' button, let's talk discounts. Because, let's face it, everyone loves a good deal. Here's your ultimate guide to stretching those Korean Wons as far as they'll go on AliExpress.
Regular and Seasonal Promotions
First up, circle those calendar dates when AliExpress rolls out its biggest sales. We're talking about events like '11.11' and 'Black Friday' where discounts rain down like confetti. But what if you miss them? No worries! There are monthly and even holiday-specific sales that happen all year round. Want to stay ahead of the game? Our sales calendar, updated religiously, has got your back.
Coupons by product category
Spotting and Using AliExpress Coupons
Alright, let's dig into coupons, the secret sauce of smart shopping. AliExpress has a range of coupons to choose from:
Seller Coupons: Individual sellers offer these, and you can snag them right from the product pages.
AliExpress Coupons: These are your go-anywhere, buy-anything coupons valid across the platform.
Select Coupons: Think of these as VIP passes to select stores on AliExpress.
Got your coupons? Great! At checkout, you'll have the option to apply them and watch your total amount magically reduce.
On the Hunt for Promo Codes
Promo codes are your golden tickets to additional savings. Wondering where to find them? Look no further:
Social Media Channels: AliExpress often shares promo codes on their socials. Following them is a good strategy.
Email Alerts: If you're subscribed to their newsletter, watch your inbox for some exclusive goodies.
Affiliate Partners: Yep, AliExpress teams up with websites and influencers who frequently offer special promo codes.
To use a promo code, just paste it in the designated box at checkout. Voila! Instant savings!
AliExpress promo codes for every month
Everyday Deals and Brand-Specific Offers
Last but not least, the daily deals and special brand promotions. These are your bread-and-butter discounts that are always available:
Flash Sales: Think of these as lightning deals—super discounts but only for a short time.
Brand Discounts: These are ongoing offers from specific brands. Great for when you're loyal to a particular seller.
The best part? Most of these daily deals can be used in conjunction with other coupons and promo codes. So, don't hold back; stack them up and maximize your savings!
So there you have it, your A to Z guide on becoming an AliExpress discount ninja.
Payment Solutions in Korea
Alright, you're all geared up to dive into the sea of discounts and deals on AliExpress, but wait a minute—how do you actually pay for all those goodies? If you're in Korea, you're in luck, because you've got a variety of payment options at your fingertips. Let's get into the nitty-gritty of how you can pay and what to watch out for in terms of fees.
Available Payment Options
If you're wondering whether AliExpress accepts the payment method you have in mind, chances are, they do. Here's a quick rundown of some common options available for Korean shoppers:
Credit/Debit Cards: Visa, MasterCard, and even American Express are widely accepted.
Bank Transfers: Directly pay from your bank account with this option.
E-Wallets: Services like PayPal, Alipay, and even some local Korean e-wallets can be used.
Cash on Delivery: Though not commonly used, it's available for certain sellers and locations within Korea.
Remember, the availability of some payment methods may depend on the specific seller, so always double-check before you finalize your purchase.
Navigating Additional Fees
We all hate hidden fees, don't we? Here's how you can navigate around any additional costs that might spring up:
Currency Conversion Fees: If you're shopping in a different currency, your bank might charge you a small conversion fee. To avoid this, try to shop in Korean Won whenever possible.
Transaction Fees: Some payment methods or banks might have a nominal transaction fee. Check with your bank or payment provider to see if this applies to you.
Shipping Insurance: This is often optional but could be added automatically to your cart. If you don't want it, make sure to uncheck it before you pay.
Customs and Import Duties: These are not charged by AliExpress but by Korean customs. The rates vary depending on the product type and its value.
To sum it up, always read the fine print and stay informed. That way, the only surprises you'll encounter are the awesome deals you'll find!
So, there you have it. You're now well-equipped not only to find the best deals but also to pay for them in the most efficient way.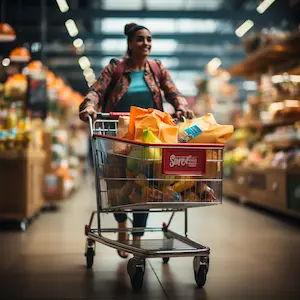 Fast. Profitable. Convenient. AliExpress discounts!
Learn about fresh promo codes, the best purchases, and hot brands faster than others. Save time and money!
Logistics and Shipping to Korea
So you've filled your cart, applied coupons, and are now just one step away from clicking that "Buy Now" button. But hang on a second—what about shipping? How long will it take for your eagerly awaited package to arrive on your doorstep in Korea? And how can you track it? Don't worry; we've got all the shipping deets you need right here.
Shipping Alternatives
First off, let's explore the range of shipping options you have as a Korean shopper:
AliExpress Standard Shipping: This is a balanced choice, offering reasonable shipping times and often coming with tracking.
Courier Services: Think DHL, FedEx, and UPS. They are fast but can be quite costly.
Free Shipping: Offered by some sellers, but usually takes longer and may not include tracking.
ePacket: Faster than free shipping and often includes tracking, but it's not available for all items.
Remember, shipping options can vary from one seller to another, so always check the shipping section while browsing.
Korea Post: Your Local Option
You might be wondering about Korea Post, the national postal service. If you opt for standard shipping or free shipping, your package will likely be delivered by Korea Post once it reaches Korean soil. It's reliable and you can pick up your package from the nearest post office if you're not home for delivery.
Estimated Shipping Durations
Now, the million-dollar question: "When will my stuff arrive?" Well, it depends:
AliExpress Standard Shipping: Generally takes around 10-20 days.
Courier Services: Can be as quick as 3-7 days.
Free Shipping: Expect it to take anywhere from 15-25 days.
Please note that these are just general estimates. Delivery can be faster or slower based on various factors like customs processing, the seller's processing time, and so on.
How to Track Your Packages
The anticipation of waiting for a package can be both exciting and nerve-wracking. Luckily, you can keep tabs on your order quite easily:
Log into your AliExpress account and go to "My Orders."
Find your order and click on "Track Order."
Follow the prompts to see detailed tracking information.
Some shipping methods provide more detailed tracking than others. If tracking is crucial for you, consider choosing a shipping option that offers comprehensive tracking.
And there you have it—your comprehensive guide to AliExpress shipping to Korea. You're now ready to click that "Buy Now" button with confidence.
Navigating Customs Fees and Taxes in Korea
Alright, let's talk about something that might not be the most exciting part of your shopping spree but is absolutely crucial: Customs fees and taxes. You've found the perfect item on AliExpress, but before you click "Buy Now," you'll want to know what additional costs could come your way once the package lands in Korea. Let's break it down.
Customs Fees
Customs fees are like the toll gates of international shopping, overseen by the Korea Customs Service. Here's the rundown:
For goods valued at less than ₩1,000,000: You're in the clear; the customs fee is 0%.
For goods valued at ₩1,000,000 or more: Hold onto your wallet, as you'll be charged a 20% customs fee.
Value-Added Tax (VAT)
Next up is VAT, which stands for Value-Added Tax. This is a 10% tax applied to most goods and services sold in Korea. Yes, it's unavoidable, but hey, at least you know about it now, right?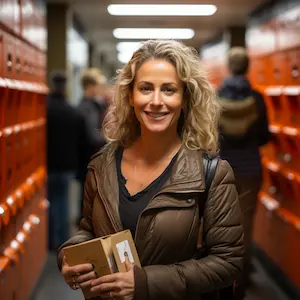 Shop on AliExpress tax-free and duty-free
Constant sale. Goods from local warehouses. Fast delivery, no additional taxes or fees
Other Charges to Keep an Eye On
But wait, there's more. Besides customs fees and VAT, you might also encounter:
Brokerage Fees: These are fees charged by customs brokers to help you get your package through customs. The cost varies depending on the value of your goods and which broker you use.
Duty: Think of this as a special tax on certain types of goods like alcohol, tobacco, and luxury items. The rates differ depending on what you're buying.
Real-World Examples
Let's put all this into perspective with some examples:
Scenario One: You buy an item costing ₩1,000,000. It's considered general merchandise, so a 20% customs fee applies. Add the 10% VAT, and you're looking at a total of ₩1,100,000 for your order, all fees included.
Scenario Two: This time, you're going big with a ₩2,000,000 purchase. Again, the 20% customs fee and 10% VAT apply, making your grand total ₩2,200,000.
By now, you should have a clearer picture of the additional costs you might face when shopping on AliExpress from Korea. So, the next time you're about to check out, you won't be caught off guard by any surprise fees.
Navigating Returns and Safeguarding Your Purchases
So, you've got your AliExpress package in hand, but uh-oh, something's not right. Maybe the item isn't as described, or perhaps it arrived damaged. Don't fret! AliExpress has systems in place to protect buyers like you. Here's your guide to making hassle-free returns and understanding the safety nets available to you.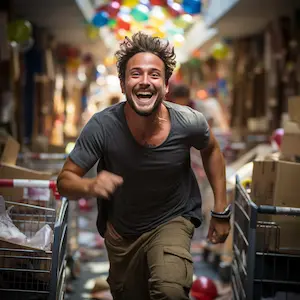 AliExpress Discounts: 48 Hours of Hot Deals!
Discover the popular items other shoppers around the world are choosing. Hurry up and buy!
The AliExpress Return Process
Returning an item on AliExpress is typically a straightforward process, but it's good to know what you're getting into. Here's the scoop:
Initiating the Return: If the item you received is not as described or is damaged, you can open a dispute within the "My Orders" section of your account.
Evidence and Documentation: To bolster your case, you may need to provide evidence, like photos or videos, showing the issue with the item.
Resolution: Once you and the seller agree on the return terms, you'll send back the item. After it's received and inspected, you should get a refund.
Remember, time is of the essence! You have a specific timeframe within which you can open a dispute. So, check your item as soon as it arrives.
Protecting Buyers on AliExpress
AliExpress wants you to shop with peace of mind, and they have several mechanisms to make that happen:
Purchase Protection: This kicks in from the moment you make a purchase until the time you confirm receipt of the goods. If your item never arrives or isn't as described, you can get a full or partial refund.
Escrow Service: Your payment is only released to the seller after you confirm that you've received the item and it's as described.
Seller Ratings: Always check the seller's ratings and customer feedback before making a purchase. A higher rating generally means you can trust the seller more.
So, there you go! With this knowledge in your pocket, you can shop more confidently on AliExpress. After all, it's always better to be safe than sorry.
Need Help? Here's How to Connect with AliExpress Customer Support
Alright, so maybe you've got questions that need answering, or perhaps you've run into an issue that's a bit too complicated to sort out on your own. Don't worry; AliExpress has a dedicated customer service to help you navigate any challenges. Let's break down how you can get the help you need.
Contacting AliExpress Support
When you find yourself in a pickle, there are several avenues you can take to contact AliExpress customer service:
Live Chat: Available 24/7, this is often the quickest way to get real-time assistance for general inquiries or order-related issues.
Email Support: If your issue isn't super urgent, you can drop them an email. Response times are generally decent.
Help Center: For those who prefer DIY, the Help Center has answers to frequently asked questions and allows you to open a dispute or claim.
Whether you need assistance with an order, payment, or shipping, their customer service is generally responsive and helpful. So, go ahead and reach out!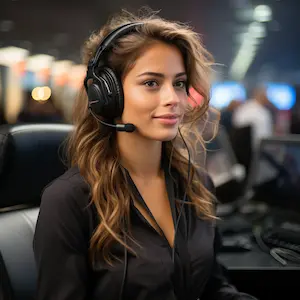 AliExpress Official Support 24/7
Get help from the official support team. Contact an operator right now
AliExpress Presence in Korea
For those who are wondering about AliExpress's local footprint in Korea, here's what you need to know:
Local Office: AliExpress does have a presence in Korea. Their local office is located at 8/F, 100, Toegye-ro Jung-gu, Seoul, Republic of Korea.
While the local office primarily deals with business and partnership matters, it's good to know there's a physical presence in the country, right?
So there you have it! Whether you're tackling a minor hiccup or a major issue, AliExpress offers multiple ways to get the help you need. And with a local office in Seoul, they're not just a faceless online entity. It's always comforting to know that help is just a click—or a short drive—away.
What Koreans Really Think: Reviews and User Feedback on AliExpress
Ever wondered how your fellow Koreans feel about shopping on AliExpress? We've got you covered! In this section, we'll delve into the general sentiment and share some tips sourced directly from local experiences. Let's dig in.
Summarizing User Reviews
The consensus among Korean shoppers seems to be a mix of highs and lows. Here's the breakdown:
Quality and Affordability: Most users appreciate the wide range of quality products that come at a fraction of the cost compared to local stores.
Shipping Time: This is a bit of a mixed bag. While some praise the quick delivery, others mention that shipping can take longer than expected.
Customer Service: Generally, users seem satisfied with the customer service, noting that issues get resolved in a timely manner.
Product Accuracy: A few users point out that the product received sometimes doesn't match the description or photos, so caution is advised.
Remember, while AliExpress offers a wide range of products at competitive prices, it's always good to read reviews and do your own research.
AliExpress Sale: Secret Discounts Await You!
Discover a world of secret deals and discounts, available to our customers only. Don't miss out!
Tips for New Shoppers
Based on what we've heard from the AliExpress community in Korea, here are some handy tips for newbies:
Check Seller Ratings: Always check seller ratings and read reviews to get an idea of what you're getting into.
Compare Prices: Prices can vary from one seller to another for the same product, so make sure to compare.
Use Coupons and Discounts: Keep an eye on our frequently updated sales calendar and grab coupons whenever possible for extra savings.
Shipping Options: Opt for tracked shipping methods for better accountability.
Local Support: If possible, use customer service channels that cater specifically to Korean customers for more localized support.
There you have it, straight from the horse's mouth! Whether you're a seasoned online shopper or new to the AliExpress landscape, these reviews and tips should help you navigate your shopping journey more effectively.
AliExpress: The Good and The Bad
Before you dive headfirst into your next AliExpress shopping spree, it's crucial to weigh the pros and cons. This section will help you build trust and maintain safety while shopping, as well as flag potential red zones that might require your attention. Let's get started!
Trust and Safety Measures
Navigating any online marketplace requires a bit of savvy, especially when it comes to ensuring the quality of your purchases. Here are some guidelines to help you shop with confidence on AliExpress:
Check for Seller Guarantees: Always look for sellers who offer "Domestic Returns," "Guaranteed Genuine," or other trust badges.
Read Product Reviews: Product reviews often contain photos and detailed feedback, giving you a better understanding of what to expect.
AliExpress Buyer Protection: This feature kicks in when your item doesn't arrive within the guaranteed delivery time, or if the item you received is not as described.
Secure Payment Options: AliExpress provides secure payment services that protect your transactions from start to finish.
With these safety measures in place, AliExpress tries to create a trusted environment for its users. But like any marketplace, it's not without its pitfalls.
Warning Signs to Watch Out For
Just as there are signs that help you trust a seller, there are red flags that should make you think twice. Here are some critical tips to keep your shopping experience secure:
Unusually Low Prices: If a deal seems too good to be true, it probably is. Extremely low prices might be a sign of counterfeit products.
Incomplete or Vague Product Descriptions: Always be wary of listings that lack detailed information or high-quality images.
Low Seller Ratings and Negative Reviews: This is a clear red flag. Always opt for sellers with high ratings and positive feedback.
Pressure Tactics: Be cautious of listings that push for quick sales, such as "Only 5 items left at this price!"
No Buyer Protection: Always make sure the product listing has AliExpress Buyer Protection to cover you in case something goes wrong.
So there you have it: the good, the bad, and the guidelines to navigate between them. Armed with this information, you're all set for a smarter, safer AliExpress shopping experience.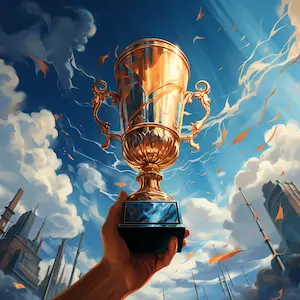 Best Price of the Month! Only Today on AliExpress
Don't miss your chance! Purchase items at the lowest prices!
Alternatives to AliExpress in Korea
Alright, so AliExpress is pretty awesome, but let's be real—sometimes it's good to have options. Whether you're looking for quicker shipping times or something a little closer to home, Korea has its share of fantastic online shopping platforms. Let's see how AliExpress measures up against some of these local giants.
Coupang: The Korean Amazon
Pros: Known as the "Amazon of Korea," Coupang offers super-fast delivery, often within the same day. The platform also has a wide range of products and an easy-to-use mobile app.
Cons: While Coupang offers competitive prices, they may not be as low as AliExpress. Also, it mainly caters to the Korean market, so international shipping options are limited.
The Verdict: If you're in Korea and need something ASAP, Coupang is hard to beat. But for a wider range of international products, AliExpress still holds its ground.
Gmarket: A Pioneer in Korean E-Commerce
Pros: Gmarket is one of Korea's earliest e-commerce platforms and offers a variety of products from fashion to electronics. The site is also available in English.
Cons: Shipping can be a bit slower compared to Coupang, and the interface might feel dated.
The Verdict: For those who like to shop from a well-established platform, Gmarket is a solid choice. However, AliExpress offers a more modern shopping experience.
11STREET: Where East Meets West
Pros: This platform provides a mix of both local and international brands, and it's easy to find promotions or discount coupons.
Cons: The product range is not as extensive as AliExpress or Coupang, and the site navigation can be confusing.
The Verdict: If you're looking for a blend of Korean and international products, 11STREET is worth a visit. AliExpress, however, still offers a broader product range.
WeMakePrice: The Deal Hunter's Paradise
Pros: Known for deep discounts and flash sales, this is a great platform for deal hunters.
Cons: The focus here is mainly on Korean products, and the international range is limited.
The Verdict: If you're all about snagging deals on Korean brands, WeMakePrice is your go-to. But for international variety, AliExpress reigns supreme.
So, whether you're a steadfast AliExpress shopper or looking to explore new avenues, Korea's online shopping landscape offers something for everyone. Each platform has its own set of perks and quirks, so it really boils down to what you're looking for. Happy shopping, Korea!