Navigating AliExpress in Colombia: A Comprehensive Guide
| | |
| --- | --- |
| Language: | Español |
| Payment: | COP ( Colombian Peso ) |
| Delivery: | 10-30 days |
Hey there, savvy shopper! So you've heard about the amazing deals on AliExpress and you're ready to dive in, but you're not quite sure where to start? No worries, we've got you covered. Whether you're in Bogotá, Medellín, or anywhere else in Colombia, this guide is your go-to resource for a hassle-free AliExpress shopping experience. Let's get started!
On this page:
How to Shop on AliExpress from Colombia
Setting Up Your AliExpress Account: A Colombian Shopper's Guide
First things first, you'll need an AliExpress account to get those deals into your cart. Here's a quick rundown tailored just for you:
Hop onto AliExpress: Open your browser and head over to the AliExpress website. You can also download their handy app from Google Play or the Apple App Store.
Find that 'Sign Up' Button: It's usually in the top-right corner. Give it a click.
Your Contact Info: You'll be asked for an email or mobile number. Make sure it's one you actually use because you'll get a verification code.
Choose a Password: Make it something you'll remember but isn't easy for others to guess.
Verify Your Account: Check your email or SMS for a verification code and enter it to confirm it's really you.
Final Touches: You might be asked for a few more details like your name and address. These are important for shipping, so fill them in.
And voila! Your AliExpress account is ready to go.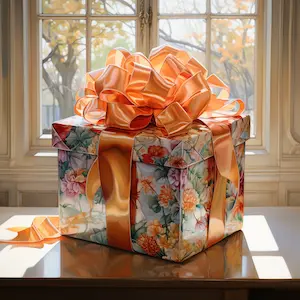 Get a gift for registering on AliExpress
Choose a gift for yourself for coming to the site. Let AliExpress pay for your first purchase
Your Shipping Address: Getting It Right in Colombia
Okay, you've got your account set up. What's next? Making sure your goodies get to the right place—your home! Here's how to nail it:
Head to 'My Account': Once you're logged in, find the 'My Account' section.
Look for 'Address Book': It's in there, promise. Click on it.
Add a New Address: You'll see an option to add a new shipping address. Go ahead and click.
Fill in the Blanks: Name, street, city, postal code—get it all in there. Double-check for typos!
Don't Forget Your Number: Add a reachable Colombian phone number. It's often used for delivery updates.
Save It: Once everything looks good, hit 'Save.'
Making Your First Purchase: A Step-By-Step Guide for Colombians
Alright, you're all set up and ready to shop! Here's how to go from window-shopping to unboxing:
Search and You Shall Find: Use the search bar to find what you're after.
Check Twice, Buy Once: Look at seller ratings and product reviews. Trust us, it's worth the extra minute.
Into the Cart It Goes: Found what you like? Click 'Add to Cart.'
Review Time: Head to your cart to make sure everything looks good.
On to Checkout: Click 'Proceed to Checkout' to get to the payment stage.
Pay Up: Choose how you want to pay and fill in the details.
Seal the Deal: Double-check everything and click 'Confirm.'
The AliExpress App: Shopping on the Go
For those of you who love shopping on your phone, the AliExpress app makes it even easier. Just go to your app store, search for 'AliExpress,' and hit 'Download.' Log in, and you're ready to shop till you drop, right from your phone.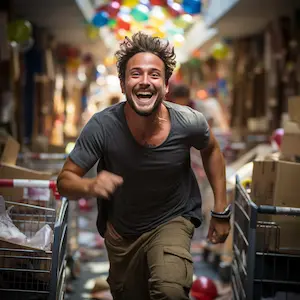 AliExpress Discounts: 48 Hours of Hot Deals!
Discover the popular items other shoppers around the world are choosing. Hurry up and buy!
How to Never Pay Full Price on AliExpress: Your Ultimate Guide to Savings
Recurring and Seasonal Deals: The Sales Calendar is Your Best Friend
Hey, savvy shopper! You know what's better than finding that perfect item on AliExpress? Getting it at a discounted price! AliExpress is known for its frequent sales, and we've got the inside scoop on how to make the most of them. You'll want to keep an eye on our sales calendar, which we update regularly. It's chock-full of the exact dates for big sales events, like the famous 11.11 sale, and even the lesser-known monthly deals. Trust us, this calendar is your golden ticket to never missing out on a sale.
But wait, there's more! Individual brands on AliExpress often run their own promotions. These are like little treasure hunts. Sometimes they're not as publicized as the big seasonal sales, but they can offer just as much bang for your buck. So, when you're browsing, click on your favorite brands and see if they have any special offers. You might just stumble upon a deal that makes your day.
Finding and Using AliExpress Coupons: The Art of the Deal
Coupons are like the cherry on top of your discounted shopping sundae. But how do you find them? First, check out the AliExpress coupon center. It's a hub where you can find coupons for specific categories or stores. And don't forget to look for coupons on product pages; they're often hiding in plain sight! Once you've got your coupons, applying them is a breeze. Just do it at checkout, and voila, you've just saved some more money!
Where to Find Promo Codes: Your Secret Weapon
Promo codes are another fantastic way to save, and they're not as elusive as you might think. Social media is a great place to start; just follow AliExpress and your favorite brands on platforms like Twitter and Instagram. Newsletters are another goldmine for promo codes. Just sign up and let the savings come to you. Remember, these codes can often be used on top of existing discounts for even more savings.
Everyday Savings Tips: Your Daily Dose of Discounts
You don't have to wait for a big sale to save money. There are everyday opportunities to keep some extra cash in your pocket. Here are a few quick tips:
Flash Deals: These are limited-time offers that can pop up any day of the week.
New User Coupons: If you're new to AliExpress, take advantage of the new user coupon. It's a welcome gift from AliExpress to you.
App-Exclusive Deals: Some offers are only available through the AliExpress app, so it's worth having it on your phone.
So there you have it, your comprehensive guide to never paying full price on AliExpress. With a little bit of planning and a dash of savvy shopping, you can score some fantastic deals. Happy shopping, amigos!
Coupons by product category
Payment Methods in Colombia
Hey there, savvy shoppers! So, you've filled your cart with some amazing finds from AliExpress, and now you're wondering how to seal the deal, right? Well, you're in luck! This section is all about making payments, and let me tell you, it's easier than you think—especially for us folks in Colombia. So, let's dive right in!
Popular Payment Options: Choices, Choices, Choices!
First things first, let's talk about the options you have at your fingertips. AliExpress offers a variety of payment methods to suit your needs, but let's focus on the ones that are most popular among Colombians.
Nequi: The Digital Wallet
Ah, Nequi! It's like the Swiss Army knife of digital wallets. It's super versatile and incredibly user-friendly. To use Nequi, you'll need to link it to your bank account. Once that's done, you can easily transfer funds to your Nequi account and use it for online shopping, including on AliExpress. The best part? It's super secure, so you can shop without a worry in the world.
Debit Cards: The Old Reliable
Debit cards are like that old friend who's always there when you need them. Most of us already have one through our banks, like Bancolombia or Davivienda. Just make sure your card is enabled for international transactions. If you're not sure, a quick call to your bank can sort that out. Once you're good to go, you can use your debit card just like you would for any other online purchase.
Special access to AliExpress. Just for you!
Get access to your personal page with products specially selected for you
Understanding Associated Fees: No Surprises Here!
Now, let's talk about something we all want to avoid—unexpected fees. Trust me, nothing puts a damper on a shopping spree like a surprise charge on your account. So, here's the lowdown on what to expect.
Transaction Fees
Some banks might charge a small fee for international transactions. It's usually a percentage of the total purchase amount. The good news? It's often quite minimal. But it's always a good idea to check with your bank beforehand so you know exactly what to expect.
Currency Conversion Fees
If you're shopping in a different currency, you might also encounter currency conversion fees. These are usually baked into the exchange rate, so you might not even notice them. But again, it's worth checking with your bank to get the full picture.
How to Avoid Unwanted Fees
Use Local Currency: If possible, set AliExpress to display prices in Colombian Pesos. This can sometimes help you avoid currency conversion fees.
Check for Promotions: Some digital wallets or banks offer promotions where they waive fees for a certain period. Keep an eye out for those!
Read the Fine Print: Before confirming your payment, read through any and all terms. It's better to spend an extra minute reading than to get hit with an unexpected fee.
So, there you have it! Your comprehensive guide to making payments on AliExpress from Colombia. Whether you're a Nequi enthusiast or a debit card devotee, you're now equipped with all the knowledge you need to make your next AliExpress shopping experience a smooth one. Happy shopping, my friends!
AliExpress promo codes for every month
Shipping and Delivery to Colombia
Hey there, savvy shoppers! So, you've picked out some amazing deals and sorted out your payment. What's next? Well, it's time to talk about getting those treasures from AliExpress's virtual shelves to your doorstep in Colombia. Trust me, it's not as complicated as it sounds. Let's dive in!
Available Shipping Methods: Choose Your Path
First things first, you've got options, my friend! AliExpress offers a variety of shipping methods to suit your needs. Here's a quick rundown:
AliExpress Standard Shipping
This is the go-to for most of us. It's reliable, and it usually comes with tracking. The best part? It's often free or very low-cost. You can't go wrong here.
DHL or FedEx
If you're in a hurry and don't mind splurging a bit, these express options will get your items to you in the blink of an eye. Well, almost. We're talking about a week or so, which is pretty darn fast if you ask me.
ePacket
This is a nice middle-ground option. It's faster than standard shipping but usually cheaper than express. It's not available for all items, but when it is, it's worth considering.
Local Delivery Partners: The Unsung Heroes
Once your package arrives in Colombia, it's handed over to local delivery partners for that last leg of the journey. Companies like 4-72 are often involved in this process. They're the ones who make sure your package gets from customs to your cozy home. Hats off to them!
Estimated Delivery Times: The Waiting Game
Now, the million-peso question: "When will my package arrive?" Well, it varies.
AliExpress Standard Shipping: Usually takes about 20-40 days.
DHL/FedEx: About 7-15 days.
ePacket: Around 10-20 days.
Remember, these are just general time frames. Always check the estimated delivery time on the product page for a more accurate idea.
How to Track Your Orders: Be Your Own Detective
You've clicked that "Buy" button, and now you're excited. I get it! And you can keep tabs on your package every step of the way. Most shipping methods offer tracking, and you can find this information in your AliExpress account under "My Orders." Click on "Track Order," and voila! You'll see where your package is and when it's expected to arrive.
And there you have it! Your complete guide to shipping and delivery when shopping on AliExpress from Colombia. Whether you're a "need it now" kind of shopper or someone who loves the thrill of tracking a package across continents, you're now armed with all the info you need for a smooth delivery experience. Happy shopping, and even happier unboxing!
Navigating Customs in Colombia: Your Guide to a Smooth AliExpress Experience
Hey there, savvy shoppers! So, you've got your cart full of amazing deals and you're almost ready to hit that "Buy Now" button. But wait, there's one more thing to consider—customs fees and taxes. Don't worry, it's not as daunting as it sounds. Let's break it down so you can shop with confidence.
Customs Fees: The What and the How Much
First off, let's talk about customs fees. These are charges set by the Colombian Customs and Tax Administration (DIAN) to cover the costs of processing your imported goodies. The fee is a percentage of your order's value. Here's the kicker: if your order is valued at less than COP 1,500,000, you won't have to pay any customs fees. Yup, zero! But if it's more than that, you'll be looking at a 10% fee. So, keep an eye on those cart totals!
Value-Added Tax (VAT): The Extra Slice
Next up is VAT, or Value-Added Tax. This is a 19% tax applied to most goods and services in Colombia. So, when you're calculating the final cost of your AliExpress haul, don't forget to factor this in.
Other Charges: The Nitty-Gritty
But wait, there's more! You might also encounter other charges like brokerage fees and duty. Brokerage fees are what a customs broker might charge you to help get your items through customs. The cost varies, so it's good to shop around if you're going this route. Duty is a special tax on certain items like alcohol, tobacco, and luxury goods. The amount depends on what you're buying, so be sure to check if your items fall under this category.
Real-Life Examples: The Math Part
Let's make this real simple with some examples:
Example 1: You buy something for COP 20,000. It's general merchandise, so a 10% customs fee applies. Add 19% VAT and your total comes to COP 23,800.
Example 2: You splurge a bit and spend COP 200,000. Again, it's general merchandise. With the 10% customs fee and 19% VAT, your grand total would be COP 238,000.
Pro Tips: How to Keep Those Costs Down
You didn't think I'd leave you without some money-saving tips, did you? Here they are:
Stay Below the Limit: Keep your order under COP 1,500,000 to avoid customs fees and taxes.
Be Honest: Declare the true value of your items. Under-declaring could lead to extra charges.
Smart Shipping: Use shipping services like DHL or UPS that offer customs clearance. This could save you some brokerage fees.
And there you have it! Your complete guide to navigating customs, taxes, and other fees when shopping on AliExpress from Colombia. Now go ahead, fill that cart and shop like the pro you are! Happy shopping! 🛒
AliExpress Sale: Secret Discounts Await You!
Discover a world of secret deals and discounts, available to our customers only. Don't miss out!
Your Safety Net on AliExpress: Returns and Buyer Protection
Hey, fellow shoppers! You're all set to snag some amazing deals, but what if things don't go quite as you imagined? No need to fret; AliExpress has a safety net for you. Let's unpack the ins and outs of their return policy and buyer protection, so you can shop without a worry in the world.
The Lowdown on AliExpress Return Policy: How to Send Items Back
So, you've got your package, but it's not what you were hoping for. Maybe it doesn't fit, or perhaps the color is way off. Don't worry, you're not stuck with it! AliExpress usually offers a 15-day window for returns. Here's your step-by-step guide:
Start the Return Process: Head over to your AliExpress account and find the order you're not happy with. Click on 'Open Dispute.'
Tell Your Story: You'll need to give some details. The more specific, the better. Photos can be super helpful here.
Await Confirmation: After you've submitted your dispute, the seller will take a look. If they agree, you'll get the green light and instructions for the return.
Ship It Back: Follow those instructions to a T and keep track of any shipping info.
Claim Your Refund: Once the seller confirms they've received your return in good condition, your money will be on its way back to you.
Your Shopping Guardian: AliExpress Buyer Protection
What if your package is MIA, or it arrives in less-than-perfect condition? That's when AliExpress Buyer Protection steps in. This feature guarantees a full refund if your item isn't received within a certain period or if it's not as described. So, you're covered, my friend.
Need Help? How to Contact AliExpress in Colombia
If you hit a snag and need to talk to a human, AliExpress Customer Support is always accessible. You've got options:
Live Chat: It's 24/7 and available via the AliExpress app or website.
Email: For those times when it's not super urgent, an email will do the trick.
Help Center: This is your go-to for FAQs and how-to guides that might just answer your questions without needing to talk to anyone.
AliExpress Offices: Know Where to Find Them
While there's no AliExpress office in Colombia, their online support is top-notch. But if you're globetrotting and happen to be near an AliExpress office, feel free to drop by. Here are some addresses you might find useful:
Main Office: 969 West Wen Yi Road, Yu Hang District, Hangzhou, China
Brazil Office: Avenida das Nações Unidas, 14.171, 7º andar, São Paulo, Brazil
And that's a wrap! You're now fully equipped to navigate returns, buyer protection, and customer support while shopping on AliExpress from Colombia. So go ahead, shop till you drop—safely, of course! 🛒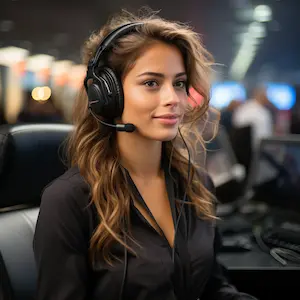 AliExpress Official Support 24/7
Get help from the official support team. Contact an operator right now
Wrapping It Up: What Colombians Are Saying and How to Shop Smart
Hey there, savvy shoppers! You've got the basics down, but what's the word on the street? What are your fellow Colombians saying about AliExpress? And how can you make the most of your shopping experience? Let's dive in!
The Colombian Verdict: Summary of User Reviews
So, what's the buzz? Overall, Colombians seem to love the variety and affordability that AliExpress offers. From tech gadgets to fashion, the platform is a hit for snagging deals. However, some folks mention shipping delays and recommend double-checking seller ratings. So, it's a bit of a mixed bag but leans more on the positive side.
Fresh Off the Boat? Tips for New Users
If you're new to the AliExpress universe, welcome aboard! Here are some quick tips based on local experiences:
Check Seller Ratings: Seriously, don't skip this step. A high rating usually means you're in good hands.
Read Reviews: Take a few minutes to see what other buyers have to say about the product you're eyeing.
Use Coupons: Remember our sales calendar? Use it. Stack up those coupons and promo codes for maximum savings.
Trust and Safety: Your Shopping Bodyguards
Quality Assurance: No More Guessing Games
Wondering how to ensure you're getting what you pay for? Always opt for sellers who offer a detailed product description and clear, high-quality photos. And don't forget to check if the seller offers a warranty or not.
Red Flags: Keep Your Eyes Peeled
Watch out for deals that seem too good to be true—they usually are. Be cautious with sellers who have low ratings or very few reviews. And always use secure payment methods. No sending cash through mysterious channels, okay?
Beyond AliExpress: Alternatives in Colombia
AliExpress is awesome, but it's not the only game in town. Colombia also has access to other online marketplaces like MercadoLibre and Amazon Colombia. While MercadoLibre offers the advantage of local sellers and potentially faster shipping, Amazon Colombia provides the trust and quality assurance that comes with the Amazon brand. So, depending on what you're looking for, you've got options.
And there you have it, folks! You're now armed with all the insider info you need to become an AliExpress pro in Colombia. From understanding payment methods to dodging those pesky customs fees, you're more than ready to dive into the ocean of deals that await you. Happy shopping! 🛒🎉