Your Complete Guide to AliExpress Shopping in Hungary
| | |
| --- | --- |
| Language: | English |
| Payment: | HUF ( Hungarian Forint ) |
| Delivery: | 10-50 days |
Hey there, Hungary! Ready to explore the vast universe of AliExpress Hungary but not sure where to kick off? Whether it's tech, fashion, or household items you're after, AliExpress is a haven of options. But hold your horses! Before you plunge in, it's wise to know the ropes. This guide is your go-to resource for a secure and savvy AliExpress shopping experience right from Hungary. So, what are we waiting for? Let's jump right in!
On this page:
Navigating AliExpress for Hungarian Shoppers
Adjusting Language, Currency, and Country
First up, let's get the AliExpress website or app speaking your language and dealing in your currency. Here's how:
Language: Look for a flag icon at the top right of the homepage. Click it, and a dropdown will appear. Scroll until you find 'Magyar' to switch to Hungarian.
Currency: Next to the flag, you'll see a currency symbol. Click it and choose 'HUF' to convert all prices to Hungarian Forint.
Country for Delivery: This is crucial for shipping. Go to 'Account,' then 'Settings,' and look for 'Shipping Address.' Make sure it's set to Hungary to avoid any shipping mishaps.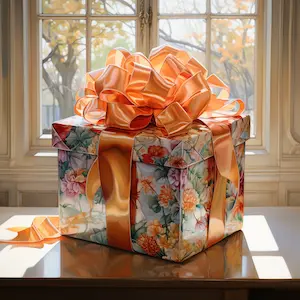 Get a gift for registering on AliExpress
Choose a gift for yourself for coming to the site. Let AliExpress pay for your first purchase
Setting Up an AliExpress Account
New here? You'll need an account. Here's the quick and easy way to set it up:
Click 'Join' at the top right corner.
You can sign up with your email or a social account. Follow the steps, create a password, and you're in!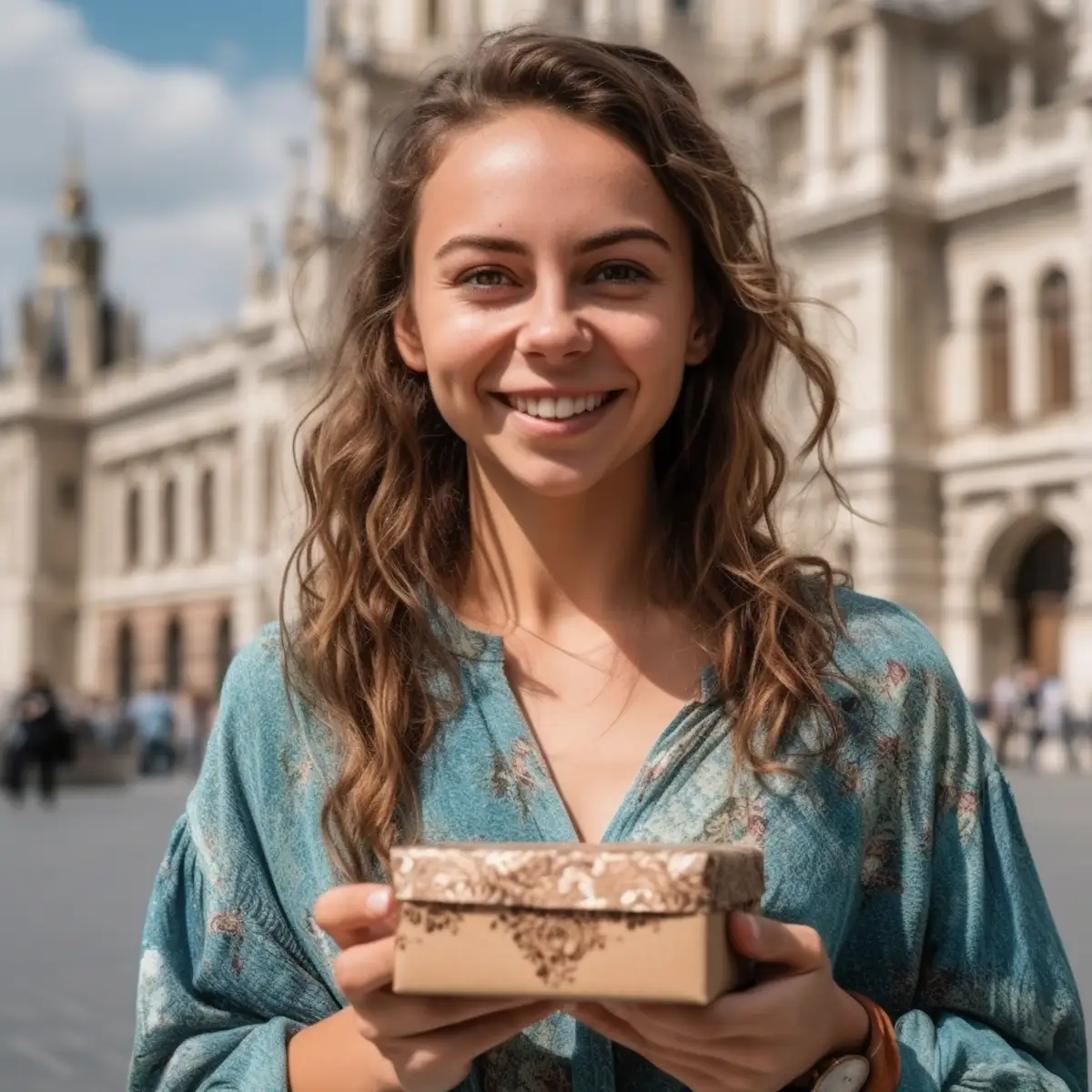 Inputting Your Shipping Info
Before you start shopping, it's essential to get your shipping details in order. Here's how to do it:
Navigate to 'My Account.'
Click on 'Manage Addresses,' then 'Add a New Address.'
Fill in every detail, including your full name, street address, postal code, and phone number. Double-check to make sure it's all correct.
Making Your First Purchase
So, you're ready to make your first buy? Follow these steps tailored just for you:
Use the search bar or browse through categories to find what you want.
Click 'Buy Now' or 'Add to Cart' if you plan to shop some more.
At checkout, double-check your shipping details, select your payment method, and confirm the order.
The AliExpress Mobile App
For those who prefer shopping on the go, the AliExpress app is your best friend. Here's how to get it:
Go to Google Play or the Apple App Store.
Search for 'AliExpress' and hit download.
Log in, and you're ready to shop wherever you are!
That's your primer for AliExpress shopping tailored for Hungary! Up next, we'll cover how to never pay full price on AliExpress.
AliExpress Sale: Secret Discounts Await You!
Discover a world of secret deals and discounts, available to our customers only. Don't miss out!
Never Overpay on AliExpress
Who doesn't love a good bargain, right? Especially when shopping on AliExpress, there are countless opportunities to save some serious Forints. Let's explore how you can shop smart and never pay full price for anything.
Ongoing and Special Sales Events
First things first, AliExpress is never short on sales events. Whether it's their anniversary sale, Black Friday, or a random Wednesday, there's always a reason to give discounts. But how do you keep track of them all? One word: Calendar. We've got a meticulously updated sales calendar that you'll want to bookmark right now. It lists all the upcoming sales events, so you never miss a chance to save. Keep an eye on it, and plan your shopping spree accordingly.
Monthly Sales
Every month, AliExpress has a themed sale. It could be dedicated to tech gadgets in January and switch to home improvement in February. The discounts during these sales can be as steep as 70%, so it's worth the wait.
Seasonal Sales
The big ones happen here. Think summer sales, winter sales, and the most awaited Black Friday and Cyber Monday. The discounts during these periods are mind-blowing. You could find items at half their original price or even less.
Flash Sales
These are the 'blink, and you miss it' kinds of deals. Flash sales usually last just a few hours and offer insane discounts on specific products. You have to be quick, though, as the products are limited in quantity.
Coupons by product category
Locating and Utilizing AliExpress Coupons
Let's talk coupons now, shall we? AliExpress offers various types of coupons: AliExpress coupons, seller coupons, and select coupons. You can combine them to save even more.
AliExpress Coupons
These are site-wide coupons that can be used on any product across the platform. You'll often find these during big sales events. To use them, just select the coupon at the checkout page.
Seller Coupons
These coupons are store-specific. You can find them on the seller's page and use them only for products from that particular seller. Make sure to check the validity and terms before using them.
Select Coupons
You can earn these by playing games on the AliExpress app or during special promotions. They're applicable to select brands and can be combined with other coupons.
Discovering Discount Codes
Promo codes are another fantastic way to save. Follow AliExpress on social media and subscribe to their newsletter to get exclusive codes. You can also find them on our website, where we list all the currently active codes. Just enter the code at checkout, and voila, instant savings!
Daily Savings and Exclusive Brand Offers
Last but not least, let's talk daily deals and brand promotions. Many brands on AliExpress offer daily deals that you can find on their main page. These are often time-sensitive and change every day.
Brand Member Discounts
If you shop from a particular brand often, it might be beneficial to become a member of their AliExpress store. Members usually get special coupons and early access to sales.
Bundle Deals
Some sellers offer discounts when you buy more than one item. So if you're thinking of buying something in multiples, look out for these bundle deals.
Freebies and Samples
Yes, you read that right. Some sellers offer free samples or even free products. All they ask in return is an honest review. It's a win-win!
And there you have it, a comprehensive guide to never paying full price on AliExpress. Your wallet can thank us later!
AliExpress promo codes for every month
Payment Options in Hungary
Alright, so you've filled your cart with goodies and are now ready to check out. But wait, what are the payment options available for us here in Hungary? Don't worry; we've got you covered. Let's dive into the various payment modes that AliExpress offers to Hungarian shoppers.
Different Modes of Payment
Credit and Debit Cards
The most straightforward method, and the one most people are familiar with, is using a credit or debit card. AliExpress accepts Visa, MasterCard, and even American Express. Just enter your card details at the checkout, and you're good to go!
PayPal
Yes, AliExpress does support PayPal payments, but there's a small caveat. Not all sellers accept PayPal, so you'll have to check the payment options on the specific product page. Using PayPal might also incur a small additional fee, but it offers a level of buyer protection that many find reassuring.
Bank Transfers
If you're not comfortable using your cards online, bank transfers are an option. However, these can take a few days to process and might come with their own set of fees.
AliPay
AliPay is AliExpress's own payment platform. It's secure and offers a smooth transaction process. You can link it to your bank account or top it up using other methods. It's a convenient option, especially if you're a frequent AliExpress shopper.
Navigating Additional Charges
Now that we've explored the different ways to pay, let's talk about those pesky additional charges that can sometimes come as a surprise.
Transaction Fees
Some payment methods, like PayPal, may include transaction fees. Always double-check before finalizing your payment to avoid unexpected costs.
Currency Conversion Fees
If you're paying in a different currency, your bank might charge you a small fee for the conversion. It's usually a percentage of the total amount, so keep that in mind if you're making a large purchase.
Tips for Avoiding Extra Fees
Compare Payment Methods: Before making a payment, compare the fees associated with each method to choose the most economical one.
Check for Coupons: Sometimes, AliExpress offers coupons that cover transaction fees. Keep an eye out for those.
Use AliPay: Since it's AliExpress's own platform, using AliPay often comes with fewer fees.
So there we have it, a complete rundown on how to navigate the payment landscape when shopping on AliExpress from Hungary. Armed with this knowledge, you can now shop with confidence, knowing exactly what to expect at the checkout. Next up, let's talk about shipping and delivery!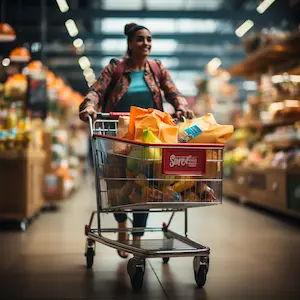 Fast. Profitable. Convenient. AliExpress discounts!
Learn about fresh promo codes, the best purchases, and hot brands faster than others. Save time and money!
Shipping and Receiving in Hungary
You've picked your items, sorted out your payment, and now it's time for the final, yet crucial, stage—getting those goodies delivered to your doorstep in Hungary. Let's navigate through the shipping landscape of AliExpress and see what options you've got!
Available Shipping Alternatives
Standard Shipping
This is the basic and most commonly used shipping option. It's cost-effective but may take a little longer to arrive. If you're not in a hurry, this could be the right choice for you.
Expedited Shipping
If you need your items sooner, many sellers offer expedited shipping options like DHL or FedEx. These options are faster but generally come at a higher cost.
Free Shipping
Yes, you read it right! Many sellers on AliExpress offer free shipping. However, be prepared for longer delivery times when you opt for this.
Magyar Posta
Hungary's national postal service, Magyar Posta, often handles AliExpress shipments once they enter the country. They are reliable but may have longer delivery times compared to private courier services. If your package is coming through Magyar Posta, you can usually track it using the same tracking number provided by AliExpress on the Magyar Posta website.
General Delivery Timeframes
The time it takes for your package to arrive can vary widely depending on the shipping method you've chosen. Here's a general guide:
Standard Shipping: Usually takes around 20 to 40 days.
Expedited Shipping: Can be as quick as 5 to 10 days.
Free Shipping: Expect it to take anywhere from 30 to 60 days.
Remember, these are just estimates. Your actual delivery time can be influenced by a host of factors like customs processing, local holidays, and the efficiency of your local postal services.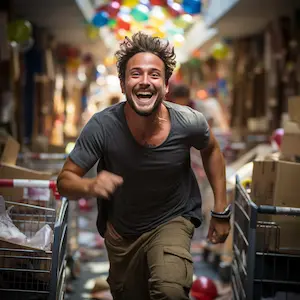 AliExpress Discounts: 48 Hours of Hot Deals!
Discover the popular items other shoppers around the world are choosing. Hurry up and buy!
Tracking Your Shipments
Tracking your order is not just reassuring; it's also super practical. Most shipping methods on AliExpress offer tracking. You can find your tracking number in the "My Orders" section of your AliExpress account. Use this number on the AliExpress tracking page or directly on the courier's website to keep tabs on your package.
And there you have it—your comprehensive guide to shipping and receiving when shopping on AliExpress from Hungary. With this info at your fingertips, you can confidently wait for your parcel to arrive. Now all that's left to do is sit back, relax, and perhaps start planning your next AliExpress adventure!
Customs and Taxes for AliExpress Purchases in Hungary
Hey there, savvy shopper! If you're in Hungary and you're considering buying from AliExpress, you might be wondering about additional costs like customs and taxes. Worry not! We've got all the details you need to make informed decisions and save money. Let's dive in!
Customs Duties: The Basics
When you order from AliExpress, the Hungarian Customs and Finance Guard (NAV) has a say in how much extra you'll need to pay. Goods under HUF10,000 are customs-free. But if you exceed that, you'll have a 10% customs fee tagged onto your purchase.
Value-Added Tax (VAT) in Hungary
VAT is another layer to consider. Hungary has a hefty 27% VAT on most goods and services. So, make sure to factor this into your budget when you're calculating your final cart value.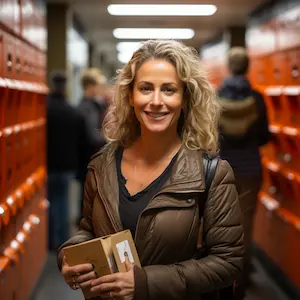 Shop on AliExpress tax-free and duty-free
Constant sale. Goods from local warehouses. Fast delivery, no additional taxes or fees
Additional Costs: Brokerage Fees and Duty
Additional costs could include brokerage fees and duties on particular items like alcohol or luxury goods. Brokerage fees are what customs brokers charge for helping you get your products through customs. These fees can vary, so it's good to be aware of them.
Practical Examples for a Clearer Picture
To illustrate how these charges can add up:
Example 1: If you buy something for HUF10,000, add a 10% customs fee and a 27% VAT, making your final bill HUF12,700.
Example 2: For a purchase of HUF20,000, with the same rates, you'd end up paying HUF25,400.
EU Warehouse: The Game-Changer
Here's the best part: If you're buying from an AliExpress warehouse located in the EU, you can skip all these additional fees! That means no customs duties and no VAT. It's a loophole that's totally worth taking advantage of.
So, to sum it up, if your goods are coming from outside the European Union, you'll have customs duties and taxes to consider. But if you can find what you need in an EU warehouse, you're golden!
Returns and Customer Protection
So, you've received your package, but something isn't quite right. Maybe the item doesn't match the description, or perhaps it arrived damaged. No worries, AliExpress has got your back! Let's delve into the return process and understand how AliExpress protects its customers.
AliExpress Return Guidelines
Contact the Seller: Your first step should always be to get in touch with the seller. Discuss the issue and see if it can be resolved without having to return the item.
Open a Dispute: If contacting the seller doesn't resolve the issue, you can open a dispute. Make sure to do this within the buyer protection period.
Provide Evidence: You may be asked to provide evidence like photos or videos to support your claim. The more details you provide, the smoother the process will be.
Receive Refund or Replacement: Once the dispute is resolved, you will either get a full or partial refund, or the seller will send a replacement item.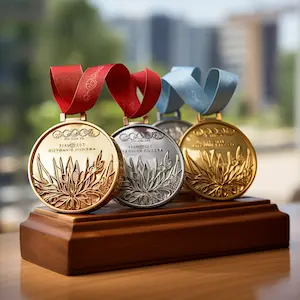 AliExpress Ratings – Best Products Today!
Get access to the most popular items. Discover what other shoppers are choosing
Buyer Safeguards on AliExpress
AliExpress offers a Buyer Protection Program that kicks in the moment you make a purchase. This program ensures you are protected against items that are not received or not as described. It sets a guaranteed timeline within which your item should be delivered. If it's not, you can get a full refund, including shipping costs.
AliExpress Customer Support in Hungary
You never know when you might need some extra help or have questions that need immediate answers. Here's how to reach out to AliExpress customer service and find local office information.
Reaching AliExpress Customer Service
Online Chat: The quickest way to get in touch is through the AliExpress live chat feature. It's available 24/7 and usually connects you to a customer service representative in a matter of minutes.
Email Support: You can also email customer service for less urgent issues. Response times may vary but you can expect an answer within 48 hours.
Local AliExpress Offices
While there might not be a local AliExpress office in Hungary, there is one in Munich, Germany, which handles customer service for several European countries including Hungary.
Germany Office Address: 8th floor
Rosenheimer Straße 143C
81671 Munich
Germany
This office is your closest point of contact if you prefer dealing with customer service in a more traditional, face-to-face setting. Although it's not in Hungary, knowing there's a physical office nearby can offer an extra layer of reassurance.
With this knowledge in your shopping toolkit, you're now better equipped to handle any hiccups that might come your way while shopping on AliExpress.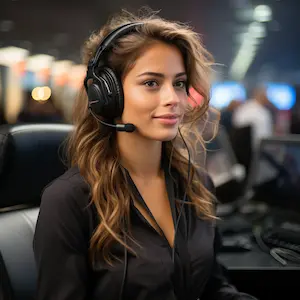 AliExpress Official Support 24/7
Get help from the official support team. Contact an operator right now
User Feedback and Tips in Hungary
Navigating an online marketplace like AliExpress can feel overwhelming, especially if you're new to the scene. Luckily, we've got some first-hand accounts and tips from Hungarian shoppers that might help you get the hang of things. Let's take a look.
Summary of Hungarian User Reviews
Hungarian users generally appreciate the vast array of products available on AliExpress. From electronics and clothing to home goods, there's something for everyone. However, like any other online shopping platform, the experience isn't without its hitches. Some users reported longer than expected delivery times, especially when using standard shipping methods. On the flip side, the buyer protection program has received praise for providing a safety net in cases where items were not received or not as described.
Another point often highlighted is the usefulness of seller ratings and reviews. Many Hungarian users recommend always checking these before making a purchase. It seems like a well-rated seller usually equates to a more reliable shopping experience.
Advice for Hungarian Newcomers
Check Seller Ratings: Always check the ratings and reviews of the seller. A high rating usually indicates a reliable seller.
Use Buyer Protection: Make sure the items you are purchasing are covered by AliExpress's Buyer Protection program. This is your safeguard against items that are either not received or not as described.
Be Patient: Standard shipping to Hungary can sometimes take a while. If you're not in a hurry, you can save money by choosing standard shipping. However, if you need your item quickly, it might be worth paying extra for expedited shipping.
Read Product Descriptions Carefully: Make sure to read the product description and specifications carefully. If something is unclear, don't hesitate to contact the seller for clarification.
Watch for Sales and Coupons: Keep an eye on our frequently updated sales calendar for information on upcoming sales events. Also, check for coupons and discount codes to get the best deal.
Be Aware of Size Differences: Clothing sizes can differ from what you're used to in Hungary, so always check the sizing chart provided by the seller.
Local Payment Methods: Hungarian shoppers have noted that using local payment methods like bank transfers can sometimes incur additional fees. Using international credit cards or payment platforms like PayPal is often recommended.
By keeping these tips and reviews in mind, you'll be well on your way to becoming a savvy AliExpress shopper in Hungary. So go ahead, dive into the world of endless shopping possibilities!
Special access to AliExpress. Just for you!
Get access to your personal page with products specially selected for you
The Ups and Downs of Using AliExpress in Hungary
AliExpress offers a bounty of choices, which is part of its charm. However, the experience isn't all sunshine and rainbows. To help you navigate the intricacies of shopping on this platform, here are some key pointers on building trust, ensuring quality, and spotting potential red flags.
Building Trust and Security
One of the cornerstones of a great online shopping experience is trust. How do you know you can trust a seller or even the platform itself? Here are some ways to build that trust:
Use Secure Payment Methods: Stick to using secure payment methods like credit cards or AliExpress's own payment gateway.
Check the SSL Certificate: Always ensure that the website you are on has an SSL certificate (look for "https" and a padlock icon in the address bar) to ensure a secure connection.
Buyer Protection: Always opt for items that offer AliExpress's Buyer Protection, as it's your best bet for a hassle-free refund or dispute resolution.
Two-Factor Authentication: Enable this feature for added account security. This offers an additional layer of protection, requiring not just a password but a second form of identification.
Quality Assurance Tips
The Internet is rife with stories of online shoppers who got a little less than they bargained for. To ensure you're getting what you paid for, consider the following:
Read Reviews and Check Ratings: Before you click that "Buy Now" button, make sure you read both the product reviews and the seller's ratings.
Ask for Real Photos: If you're skeptical, ask the seller for real photos of the product. This can be particularly useful for items like clothing, where fabric quality and color can be hard to gauge online.
Check Material and Specifications: Product descriptions often list the materials used and other technical specifications. Make sure these align with what you're looking for.
Shopping Red Flags
While AliExpress is generally safe to use, it's always best to stay alert. Here are some red flags to watch for:
Too Good to Be True: If a deal seems too good to be true, it probably is. Extremely low prices could be a sign of a scam or counterfeit goods.
Incomplete or Vague Product Descriptions: This could indicate a lack of professionalism or, worse, that the seller is intentionally hiding something.
Seller is Unresponsive: If a seller is not responding to your queries or is taking too long to do so, take it as a sign and proceed with caution.
Lack of Reviews or Ratings: Newly listed products or sellers with little to no feedback can be a gamble. Unless you're willing to take the risk, it might be safer to stick with proven sellers.
In the grand scheme of things, shopping on AliExpress can be a great experience if you keep your wits about you. With these tips for building trust, ensuring quality, and staying alert for red flags, you're well-equipped for a secure, satisfying shopping spree. So go on, explore what AliExpress has to offer to the Hungarian market!