| | |
| --- | --- |
| Speed: | 7/10 |
| Reliability: | 6/10 |
| Price: | More often free |
| Site: | www.epacket.com.cn |
ePacket (full name is China Post ePacket, 中邮e邮宝) is a cost-effective international courier service launched by China Post Express Logistics to deliver small orders from AliExpress. Other names are China Post Express Logistics International e-Post Bao or China Post e-Post Bao.
The expected delivery time for ePacket from China is 7-10 business days to your country.
Track the package
Find out where your package is located right now
The ePacket logistics company was created only for parcels from AliExpress, eBay, Dunhuang. But now she works with other customers as well.
EPacket Track Number
Starts with the letter "L", followed by another letter, then 9 numbers and at the end – the letters "CN". The format is LX111111111CN. For example LK112545854CN.
Where does ePacket from AliExpress come?
Usually your local postal operator will deliver the package. For example, in Brazil it is Correios, and in Ukraine it is UkrPoshta.
You will receive an SMS to the phone number you specified when registering on AliExpress. You will be told in which post office you need to pick up the parcel.

ePacket contacts
Telephone:
021-36520086
Monday to Sunday
09:00 to 19:00.
Mobile phone:
13761081588
Monday to Sunday
09:00 to 19:00.
The address
No. 223, Jinyuan 3rd Road, Jiangqiao Town, Jiading District, Shanghai 4 Building 202
Email – [email protected] ePacket Official Website – www.epacket.com.cn
How ePacket works
China Post ePostal Online Delivery aims to provide online sellers with more convenient logistics services. Sellers can place an order online, print a form and drop the package right outside the door of the post office, or deliver the package to the sorting center. You can use the fast and convenient international email service at the delivery point.
Coverage: ten countries including the USA, Russia, Ukraine, Canada, UK, France, Australia, Norway and Saudi Arabia.
Convenience of delivery: provide a door-to-door delivery service, pick up or pick up from the post office.
Tracking and Query Visualization: Provide tracking service for major shipping steps.
Compensation: Online complaints and compensation services are not available. For related questions, after requesting mail, call 11183 or contact your logistics service provider for advice.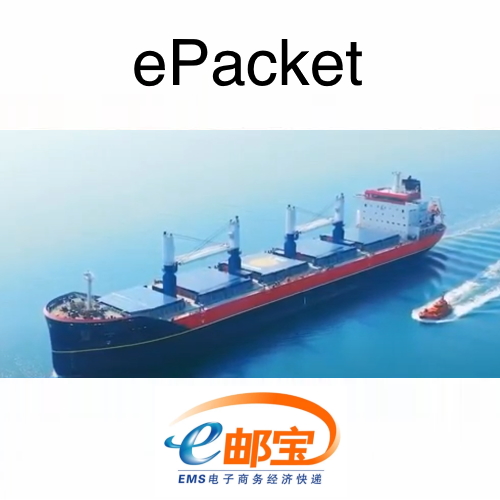 Delivery cost calculation
The China Post email treasure supports shipping to ten countries, including the United States, Russia, Ukraine, Canada, United Kingdom, France, Australia, Norway, and Saudi Arabia.
Freight is paid in grams depending on the weight of the parcel. Weight in the USA, Russia and Ukraine is 50 grams, in other directions – 1 gram. The weight of each individual parcel is limited to 2 kg.
ePacket delivery times
1) Normal conditions: 7-10 business days to arrive at the destination. To countries such as Russia, Ukraine and Saudi Arabia – the time frame is 7-15 business days
2) Special circumstances: 15-20 business days to arrive at the destination; special circumstances include: peak production season (eg 11.11 ), holidays, policy adjustments, remote areas, etc.
As the global epidemic gradually stabilizes, our logistics timeliness is fully restored to pre-epidemic levels. Starting at 0:00 on September 16, 2021, the commitment period has been adjusted as follows.
The maximum storage period for a parcel is 75 days for Brazil and 60 days for other countries.
Note. If the destination country [Russia, Spain, France, USA, Israel, Netherlands, Ukraine, Poland, Republic of Korea, Germany, Japan, Belgium, Czech Republic, Belarus, Bulgaria, Lithuania, Saudi Arabia, Latvia, Estonia, Singapore, Serbia, Finland , Croatia, Turkey, United Arab Emirates, Qatar], the period will remain 60 days; if the destination country is different. For countries / regions, the commitment period is still 75 days.
Which countries does ePacket deliver
Currently, parcels can be sent to countries (regions): Hong Kong, Taiwan, Japan, South Korea, Singapore, India, Great Britain, France, Spain, Netherlands, Russia, Ukraine, Belarus, Canada, USA, Brazil, Australia, South Africa.
International ePacket is open and can be sent to: USA, Russia, Ukraine, New Zealand, Japan, Vietnam, Spain, Thailand, Israel, United Kingdom, Hong Kong, France, Australia, Germany, Sweden, Norway, Canada, South. Korea, Singapore, Malaysia, Turkey, Austria, Belgium, Switzerland, Denmark, Hungary, Italy, Luxembourg, Netherlands, Poland, Greece, Finland, Ireland, Portugal, Mexico, Saudi Arabia, Brazil.
Best price of the month for just one day
Get your discount today. Hurry up to buy goods with crazy prices.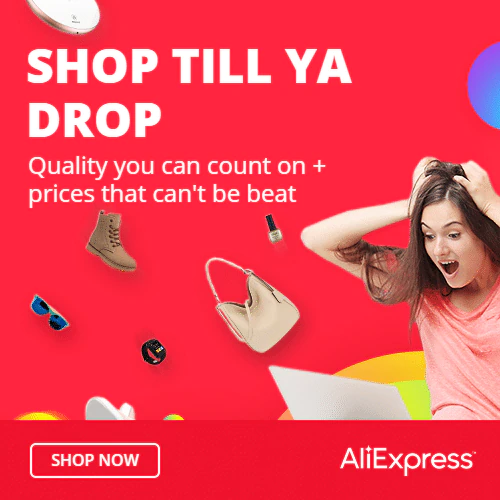 Restrictions on shipping items from AliExpress via ePacket
forest packaging
Maximum weight
Maximum volume limit
Minimum volume limitation
Square package
Less than 2 kg (not included)
Length + width + height ≤ 90 cm,
one side length ≤ 60 cm
At least one side is ≥14 cm
long and ≥11 cm wide.
Cylindrical body
The sum of double diameter and length≤104cm,
one side length≤90cm
Sum of 2 times diameter and length ≥ 17 cm,
length of one side ≥ 11 cm
Postage marking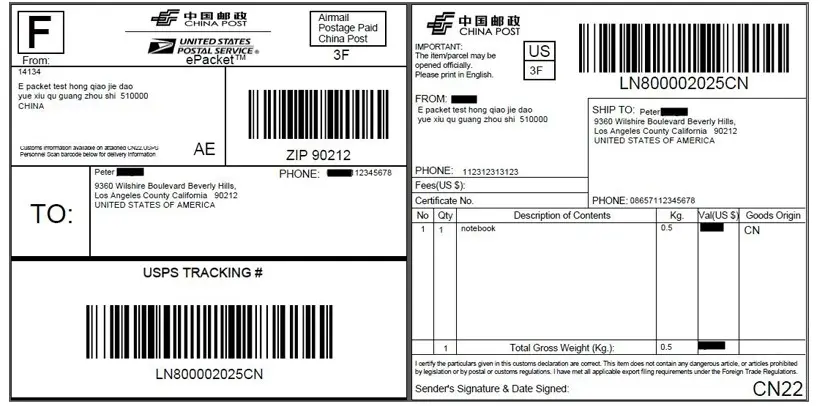 Product restrictions
Ban
First-class classification
Secondary classification
Three-level classification
Package disposal method
Special requirements for this line
1. Channel capacity: this line is a general cargo channel, and live and cosmetic
weapons cannot be sent 2. Imitation weapons, firearms, cartridges and casings. For example, any artificial pistols and bullet-firing toy pistols are prohibited.
3. Magnetic elements (amplifiers): magnetic elements such as speakers with speakers, printed circuit boards with transformers, etc. Since it will affect the signal of the aircraft, it cannot pass the safety check
4. Any item that shows an "unknown image" in security check mode cannot be submitted. For example, dense rigid foam is used for packaging, which makes it difficult to depict the shape and characteristics of the inner packaging. For aviation security reasons, security checks are not permitted; tin foil tea boxes, etc.
Prohibited items
1. Threats to the safety of air travel
liquid
Liquid products, sprays, toners, makeup removers, toners, tooth stains, ink cartridges (cartridges), toner cartridges, glow sticks, nail glue and other liquids
return
Magnetic objects
Car phone holders, refrigerator stickers, compasses, magnetic products.
Powder
Powdery cosmetics, loose powder, pressed powder and other powdery substances.
Insert
Eyeshadow, blush, lipstick, mascara, car wax, soap, cream
Internal food products
Charged products with built-in battery (built-in battery is a battery built into an electronic device, and insulation is carried out to avoid short circuit phenomenon)
Second, general aviation security indicators
Other
Glowing objects, keyboard cleaning dirt, 3D lenses (radioactive during security checks), illuminated glasses, printers, ironing sticks (containing lithium batteries and not meeting battery shipping restrictions), the same package contains glue or too much rhinestones , Stickers for mobile phones (liquid), stickers for nails (liquid), light bulbs, etc. in a box, multiple bulbs or bulbs with batteries in the package, and batteries that can be used without electricity (battery transport restrictions are not respected )
Smuggling
One, weapons and ammunition
Pistols (including imitations and main parts)
Such as handguns, rifles, submachine guns, riot pistols, air pistols, shotguns, sporting weapons, drug injection pistols, ball pistols, tear gas pistols, scopes, handcuffs, pistols and other accessories. Pistol and weapon items (designated as a gun, bullets, grenades, toy pistols, key chains, etc. under an X-ray machine) are subject to immediate confiscation.
destroy
Ammunition (including imitations)
Such as bullets, bombs, grenades, rockets, flares, incendiary bombs, smoke (fog) bombs, BB bombs, flare bombs, tear gas bombs, gas bombs, land mines, grenades, artillery shells, gunpowder, etc. Various garnets in the shape of a pomegranate, including toys.
2. Control equipment
Management tool
Dagger, triangular scraper blade, snap self-locking device (dagger), snap, butterfly knives, knife buckle, cane swords, business cards, Cuban vine, claw knife, dagger, bayonets, sword trenches, boot knives, gravity knives and other similar single-edged (axes), double-edged, three-sided sharp knives, etc .; combat knives (daggers, bayonets, trench knives, boot knives, etc.), military shovels.
destroy
Other
Such as crossbows, tear gas, tear gas pistols, stun guns, bows and arrows, clubs, handcuffs, darts, saws, simulated weapons, welding torches, airbrushes, nunchucks, wolf guards, harpoons, needle tubes, etc.
Three, flammable and explosive
Sandblasting equipment
Such as explosives, detonators, fuse, detonating cord, explosive.
destroy
firecrackers
Such as fireworks, firecrackers, crushing guns, crackers, crushing guns, paintballs and other fireworks and powder items such as black powder, pyrotechnic powder, release paper and fuses.
Other
Such as propellant, propellant, nitrocellulose, electric ignition head, etc.
Flammable liquids
Gasoline, diesel, kerosene, tung oil, acetone, ether, alcohol, paint, varnish, benzene, oil, alcohol, rosin oil, massage oil, oil, paint, etc.
Flammable solid
Such as red phosphorus, sulfur, aluminum powder, flash powder, hard alcohol, matches, incense, smoke cakes, candles, activated carbon,
magnetic matches, charcoal, etc.
Pyrophoric substance
Such as yellow phosphorus, white phosphorus, nitrocellulose (including film), titanium powder, etc.
Flammable substances in contact with water
Such as sodium metal, potassium, lithium, zinc powder, magnesium powder (rod), calcium carbide (calcium carbide), sodium cyanide, potassium cyanide, etc.
4. Compressed and liquefied gases and their cylinders.
Combustible gas
Such as hydrogen, methane, ethane, butane, natural gas, liquefied petroleum gas, ethylene, propylene, acetylene, lighters, etc. small steel cylinders, inflated balls. Lighters, matches, lighters, magnetic magnetic matches, various ignition devices, electronic cigarettes / accessories, etc.
destroy
Toxic gas
Such as carbon monoxide, nitric oxide, chlorine, etc.
Explosive or asphyxiant combustion gas
Such as compressed gas cylinders, compressed oxygen, nitrogen, helium, neon, aerosols, etc.
5. Toxic substances
Oxidants and peroxides
Such as permanganate, perchlorate, hydrogen oxide, sodium peroxide, potassium peroxide, lead peroxide, chlorate, bromate, nitrate, hydrogen peroxide, etc.
destroy
Toxic substances
Such as arsenic, arsenic, mercury compounds, thallium compounds, cyanides, selenium powder, phenol, mercury, highly toxic pesticides, etc.
Biochemical products, infectious, infectious substances
Such as germs, anthrax, parasites, excrement, medical waste, bones, animal organs (sample), limbs, animal skins without nitrates, animal bones without drugs, etc.
Radioactive material
Such as uranium, cobalt, radium, plutonium, etc.
Corrosive substances
Such as sulfuric acid, nitric acid, hydrochloric acid, batteries, sodium hydroxide, potassium hydroxide, etc.
Drugs and means of their use, drugs and psychotropic substances for illegal purposes, precursor chemicals for illegal purposes
Narcotics, narcotic drugs and psychotropic drugs: such as opium (including poppy peels, flowers, buds, leaves), morphine, heroin, cocaine, marijuana, methamphetamine (meth), ketamine, methcathinone, amphetamine, anaphylamine;
Precursor chemicals: such as piperonal, safrole, sassafras oil, ephedrine, pseudoephedrine, hydroxylimine, o-ketone, phenylacetic acid, bromopropiophenone, acetic anhydride, toluene, acetone, etc.
Drug addiction remedies: for example, curling.
6. Promotional materials such as illegal publications, printed materials, audiovisual products, etc.
Promotional materials such as illegal publications, printed materials, audiovisual products, etc.
Such as books, publications, images, photographs, audiovisual products, etc., containing reactionary materials inciting national hatred, undermining national unity, undermining social stability, promoting cults, religious extreme ideas, obscenity, etc.
destroy
Spy's equipment
For example, covert eavesdropping equipment, photo theft equipment, packet transceivers, disposable code books, steganography tools, electronic surveillance and interception equipment used to obtain information, etc.
Illegal forgery
For example, counterfeit or altered currency, certificates, official seals, casino chips, dice, commemorative coins, simulated banknotes, etc.
7. Violation of intellectual property rights and counterfeit and substandard goods.
Infringement of intellectual property rights
For example, books, audiovisual products infringing patent rights, trademark rights, copyrights, etc.
destroy
fake
Such as counterfeit and substandard food, medicine, baby products, electronic products, cosmetics, textiles, etc.
destroy
8. Endangered wild animals and products from them
Endangered wild animals and products thereof, animal specimens
Ivory, tiger bone, rhino horn and products from it, animal specimens, etc.
destroy
9. Items prohibited from entering or leaving the country.
Prohibited items
Food, medicine or other medicines, food, feed, tea, wormwood, seeds, baits, living bodies, bones, plants, feathers that interfere with the health of people and animals, come from epidemic areas and can spread disease; content includes state secrets Documents, information and other items
destroy
10. Inappropriate packaging that may jeopardize personal safety, contaminate or damage other packages, equipment, etc.
Marble that grows larger when soaked in water
destroy
11. Delivery of imported goods, etc. Prohibited by the country (region) of destination.
destroy
12. Miscellaneous prohibited items.
destroy
13. Clean electricity
Standalone batteries, dry batteries, button batteries, laptop batteries, auxiliary batteries, etc.
destroy
1. Items in the form of a pistol and weapons, regardless of their actual use, will be immediately fined as soon as they are found; 2. Sharp and sharp knives can be returned;
3. The above table is updated irregularly according to the usual categories of actual business;
4. The logistics provider has the right to comply with the laws and regulations of the country. Law enforcement agencies such as industry and commerce.